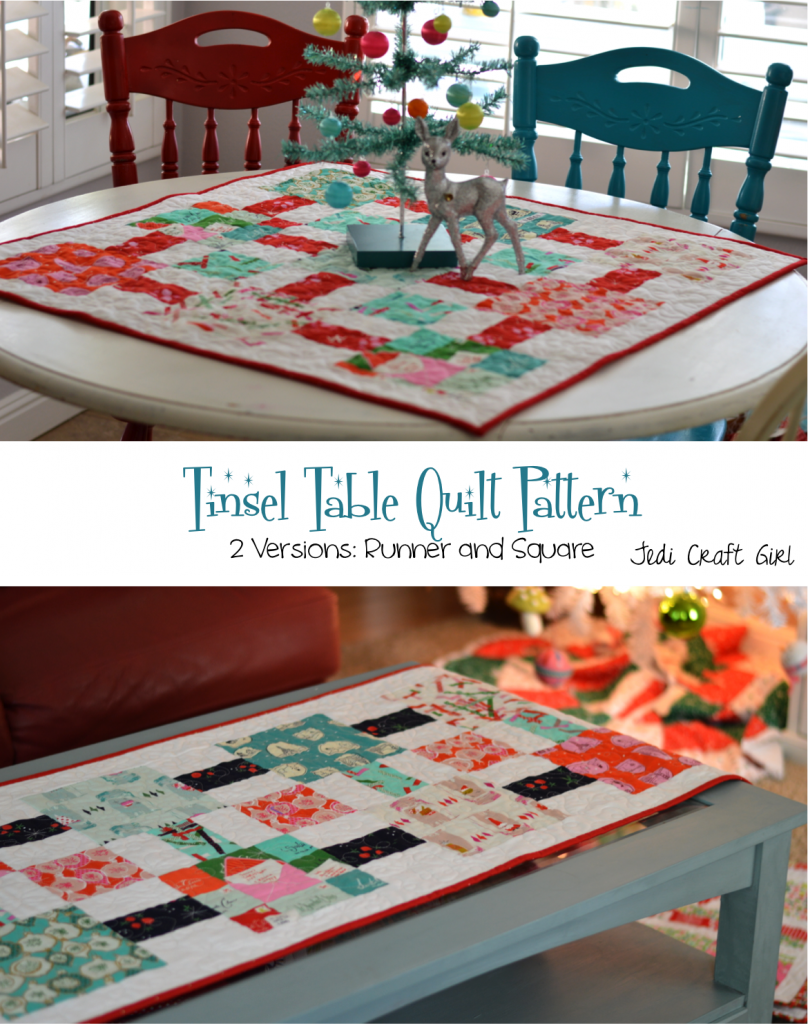 It's almost Christmas!!  There is still time to whip up a few last minute gifts!  I love this pattern because it shows off theme prints so well.  If you didn't know, I LOVE theme prints!  Especially if they have cats!  I love this fabric by Cotton and Steel called Tinsel.  I couldn't bring myself to cut it up into tiny pieces.  Click HERE to download the PDF.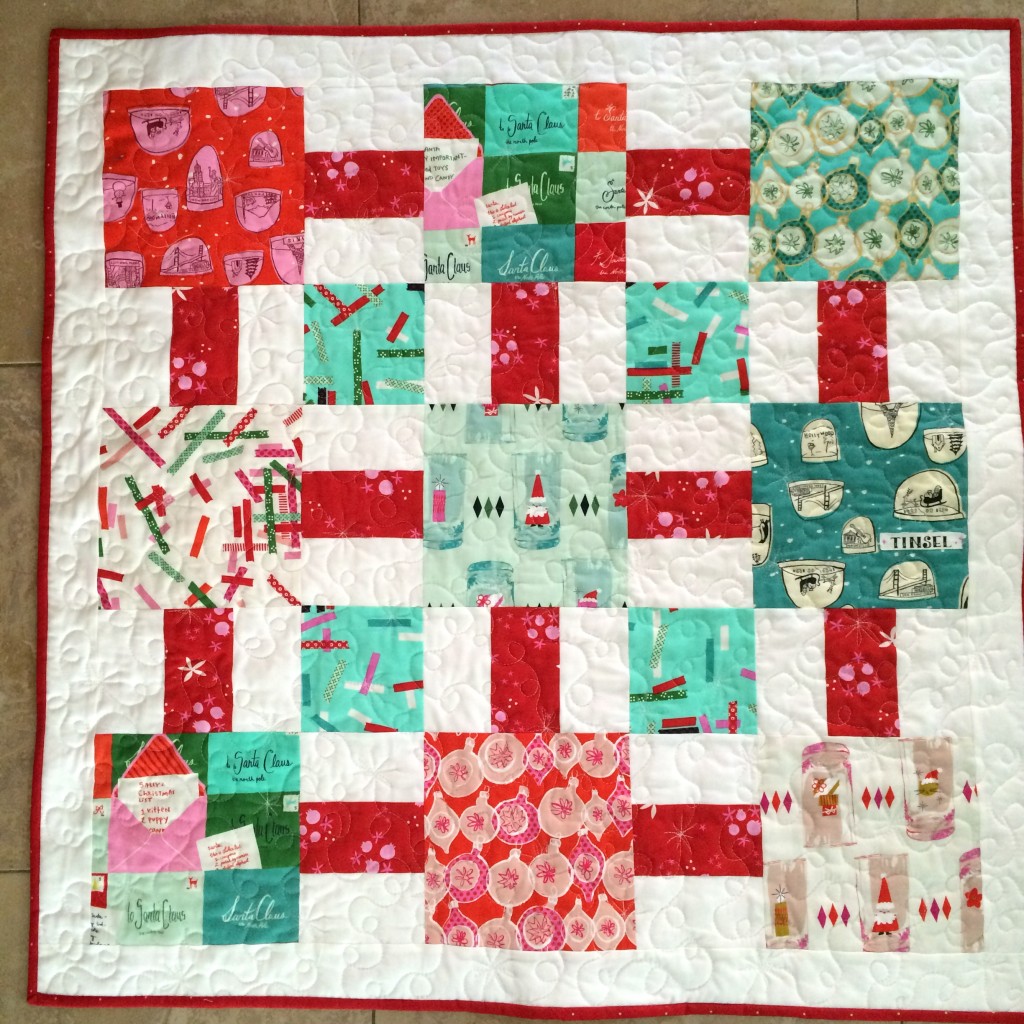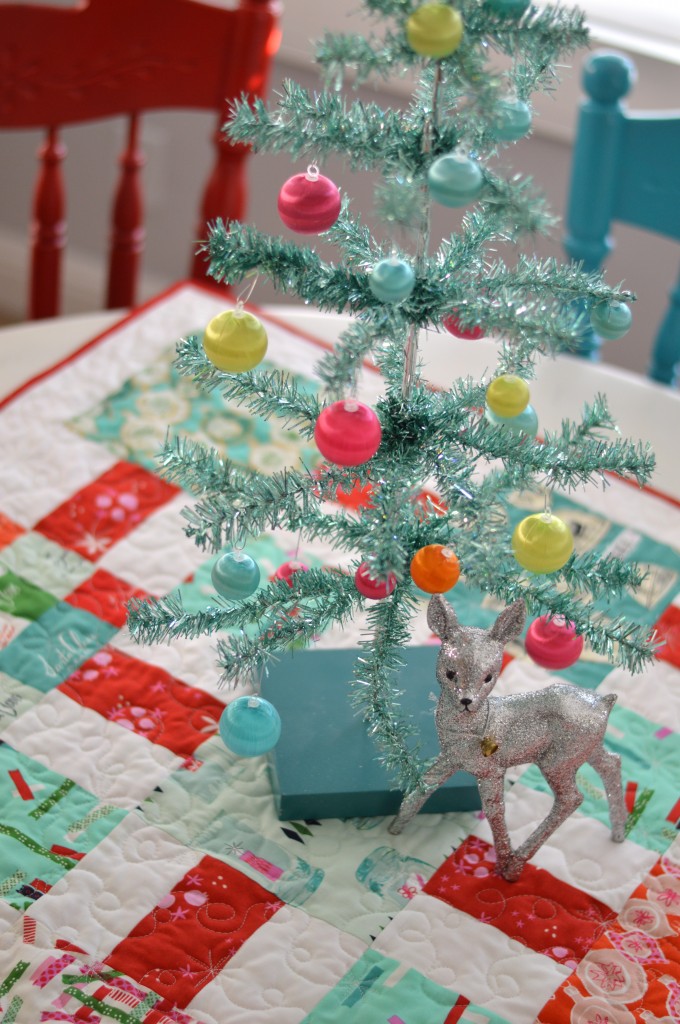 There are two versions you can make.  A table runner or a table square.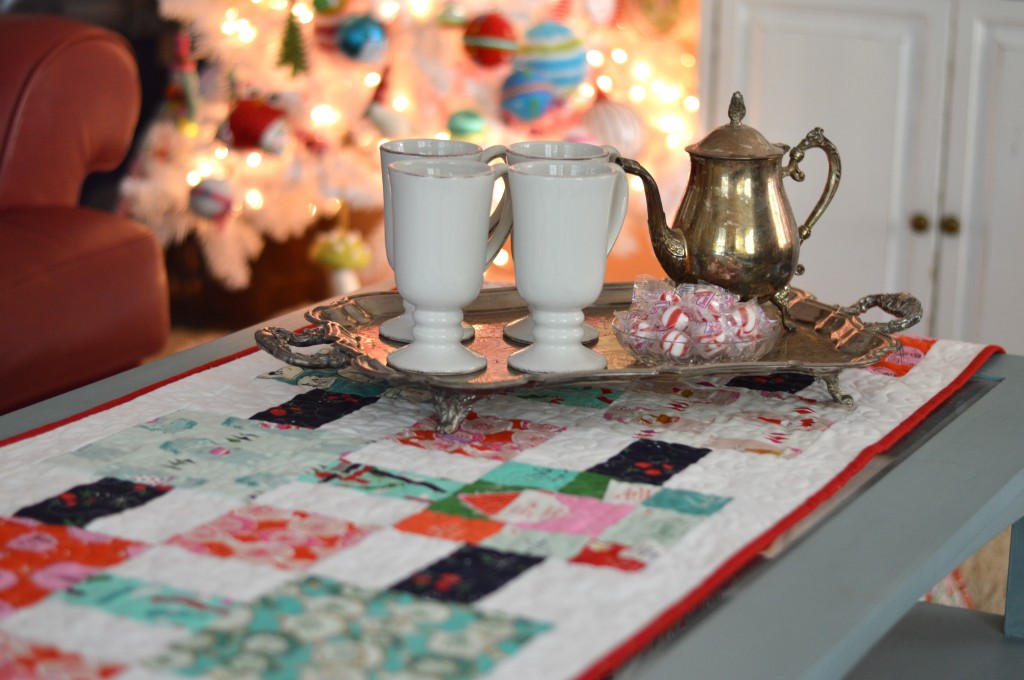 I love that the fabric has "Sally's Christmas List"  because I have a Sally 🙂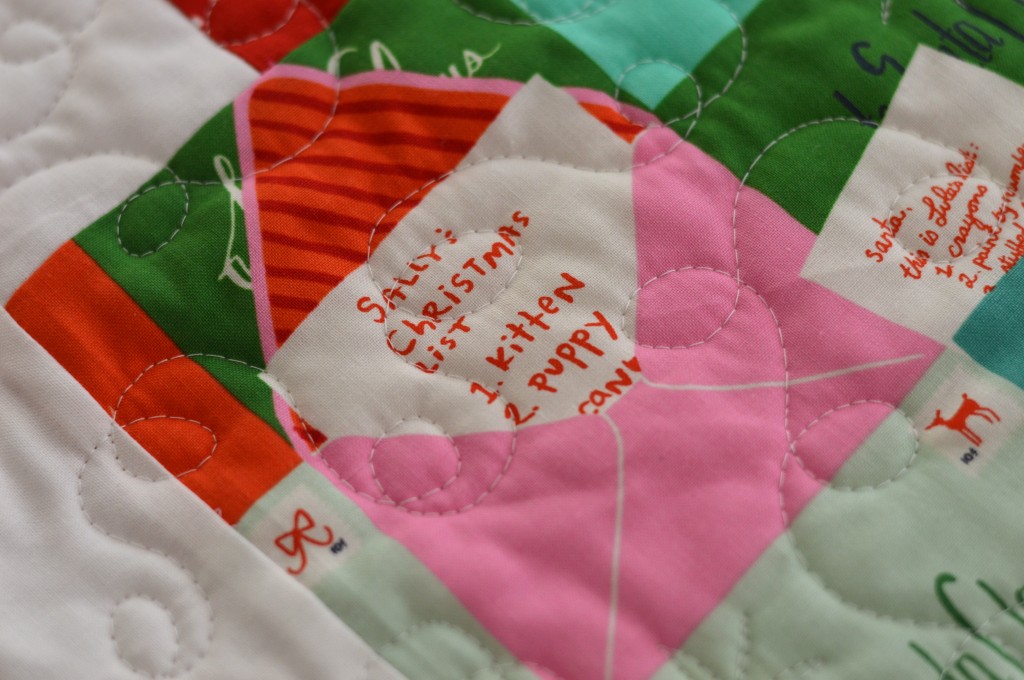 I quilted it with loops and retro stars.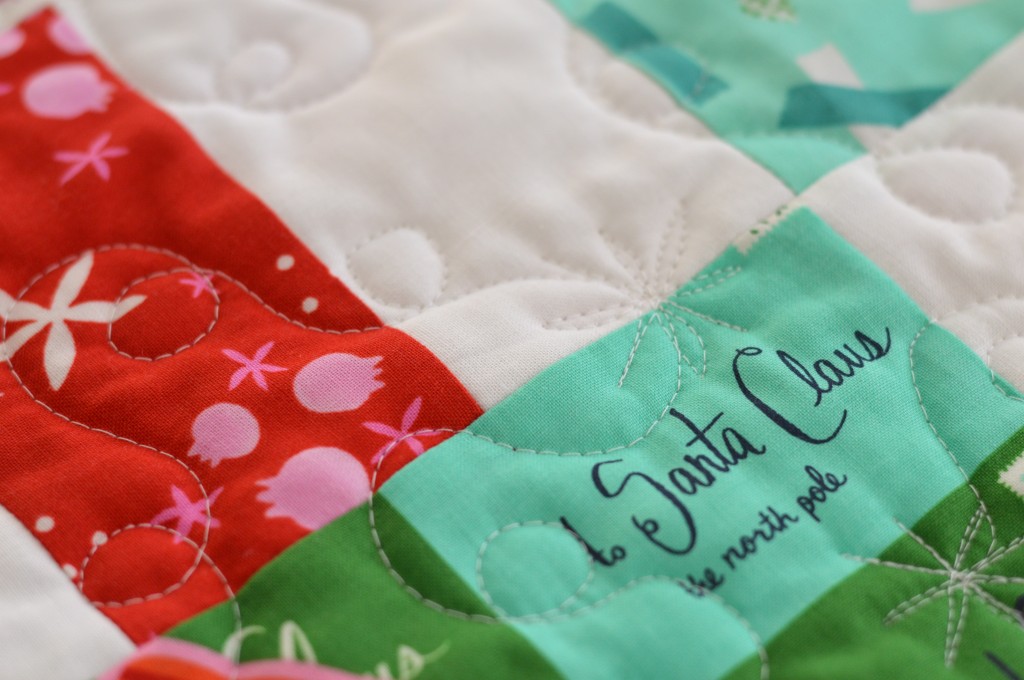 The runner is for me!!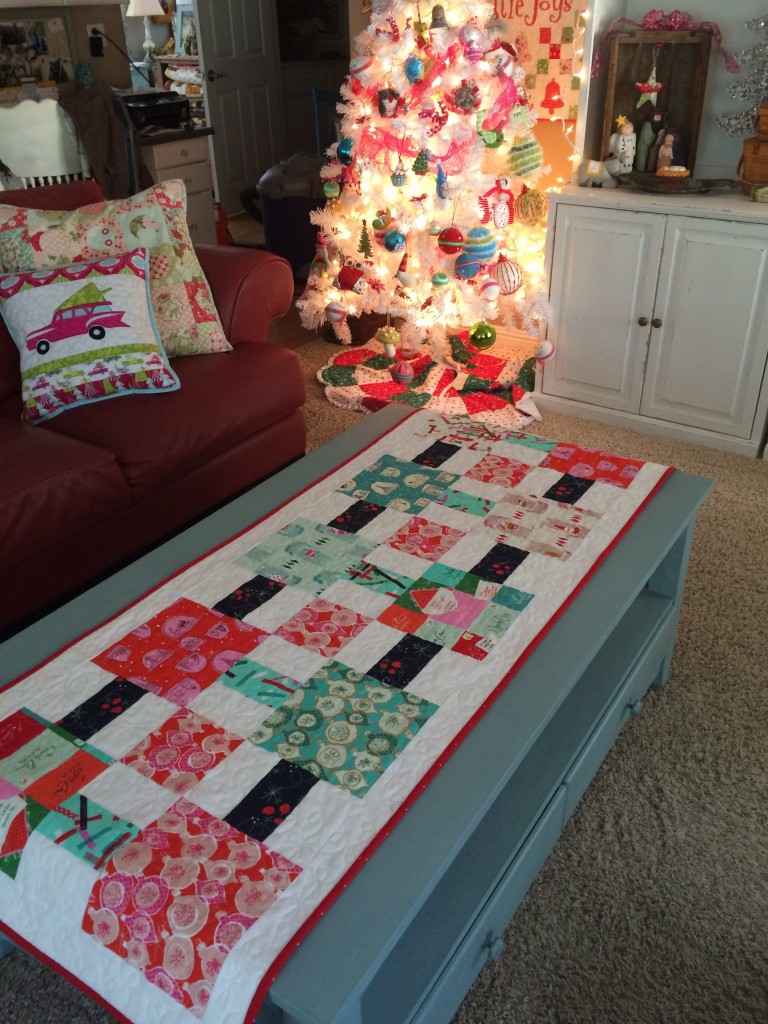 And the square is for Mufasa's best friend Roo!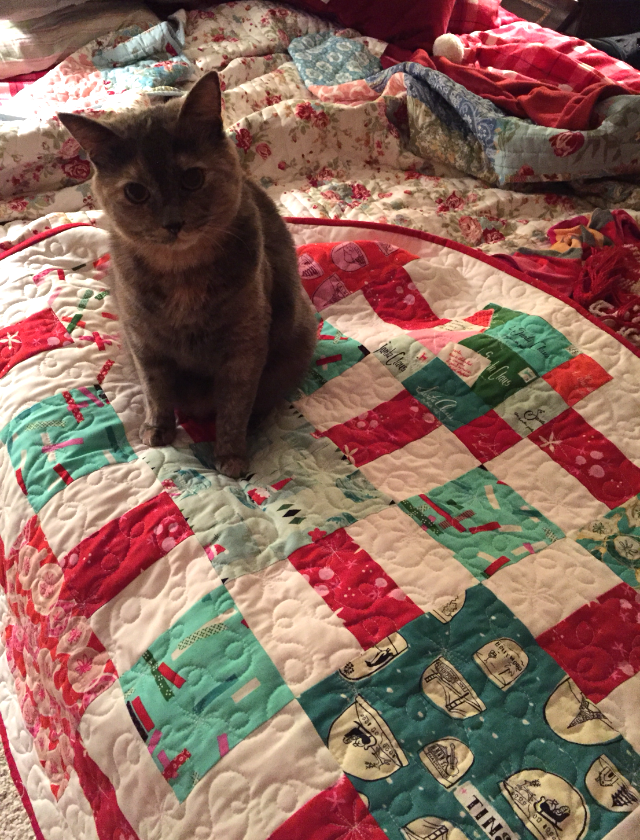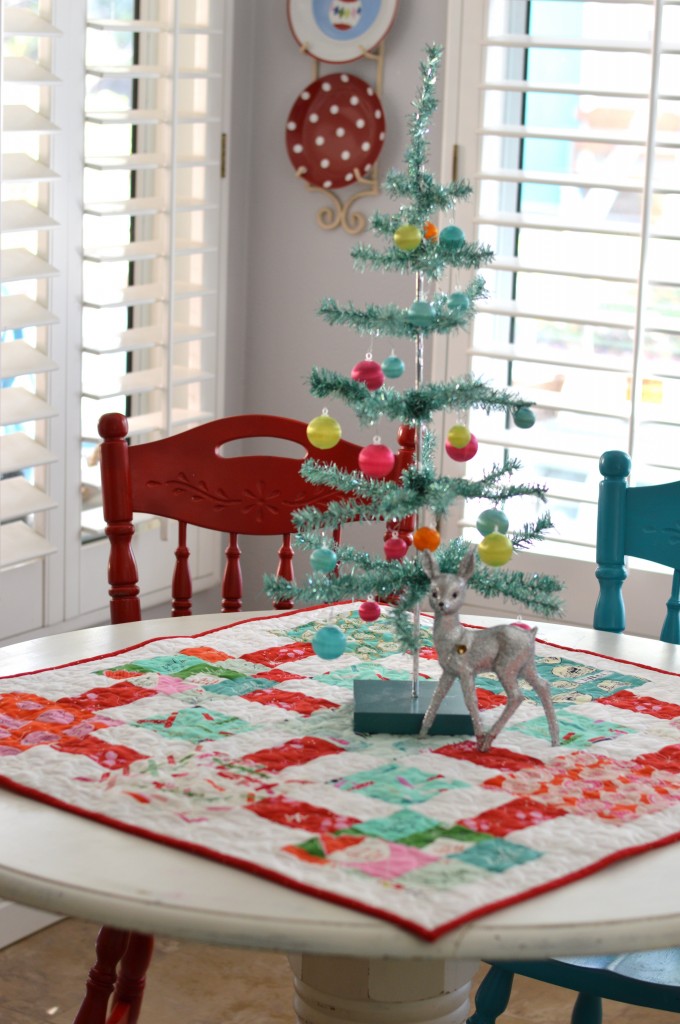 Baby Mufasa was such a big help!!!