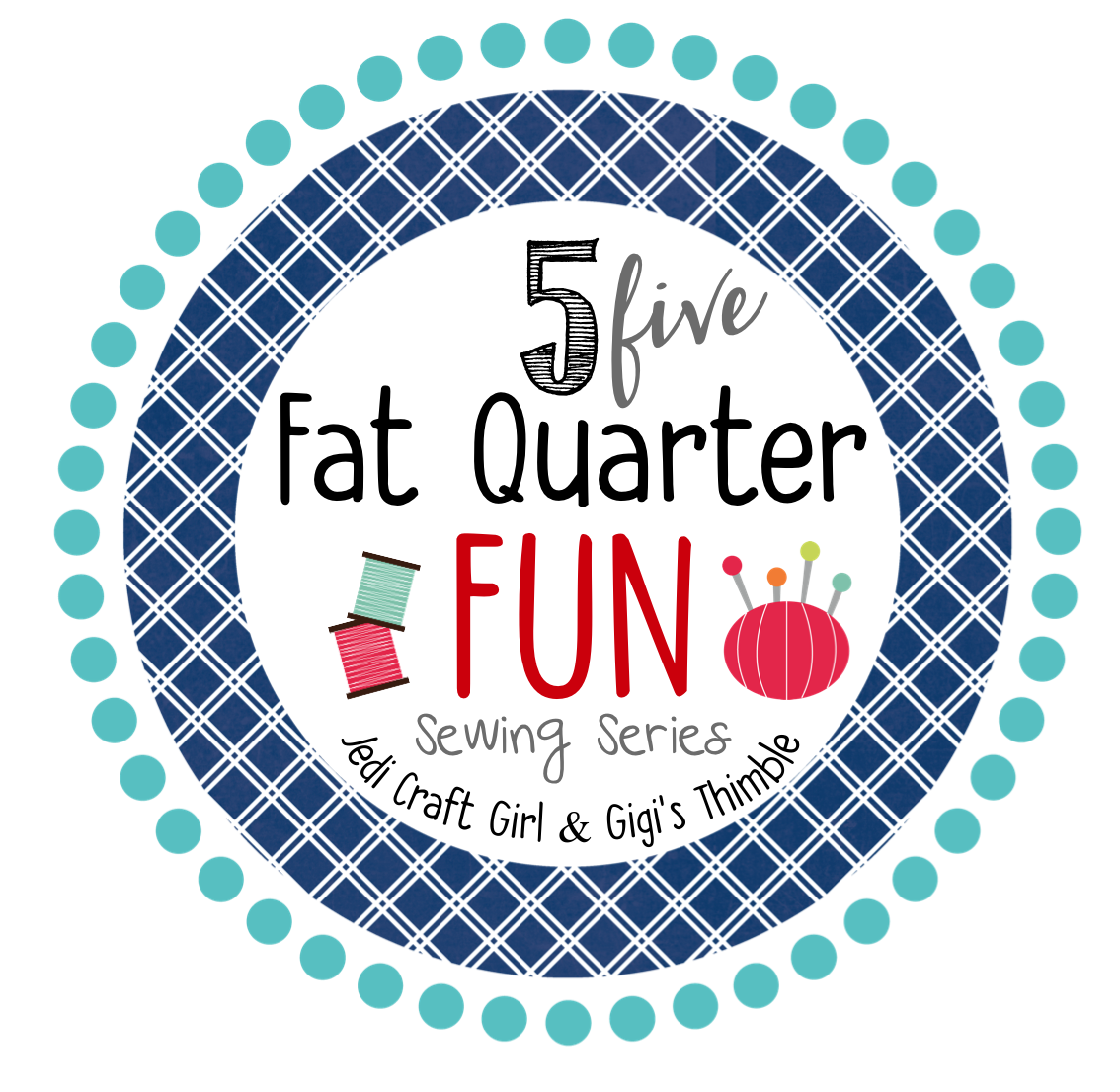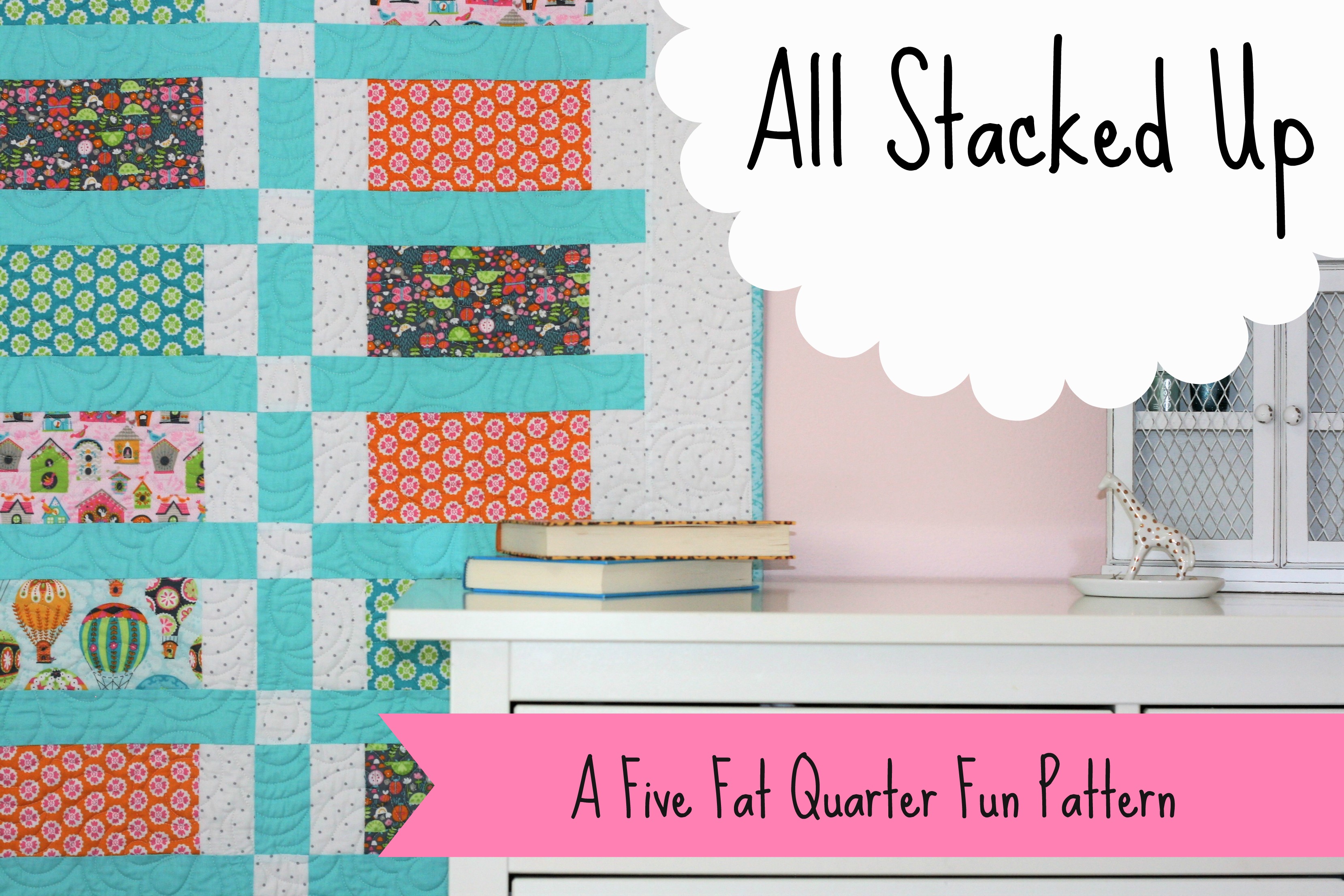 Welcome to the 4th edition of the Five Fat Quarter Fun Sewing Series!!  Amber and I have teamed up to bring you a super fun quilt that you can make with only 5 fat quarters and some additional background yardage!  This month we are focusing on theme prints.  This quilt pattern is great to use with large prints and puts them as the focus of the quilt.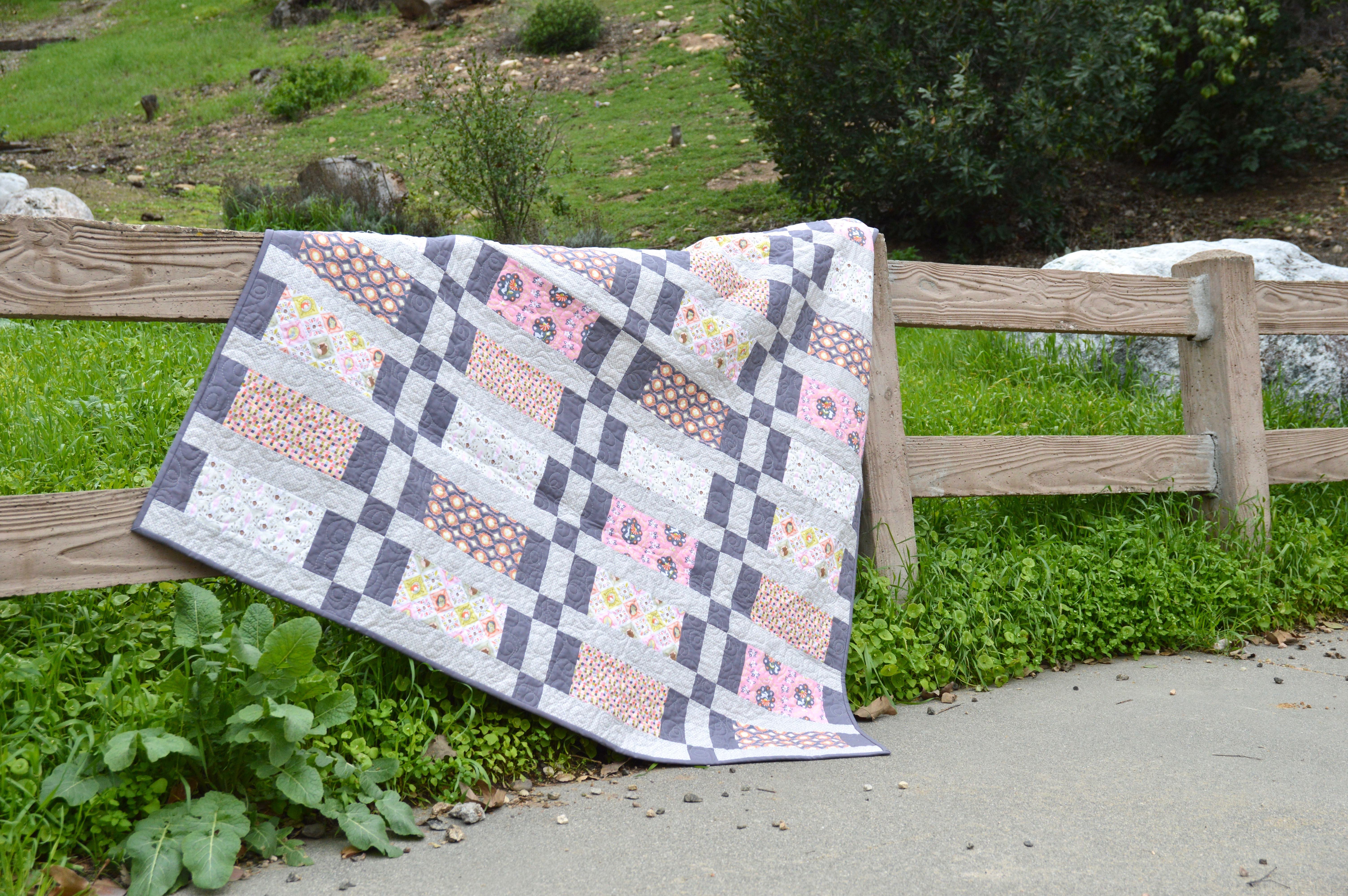 We each choose a collection of 5 fat quarters from one of Blend Fabrics' current lines.  Amber used Flutter & Float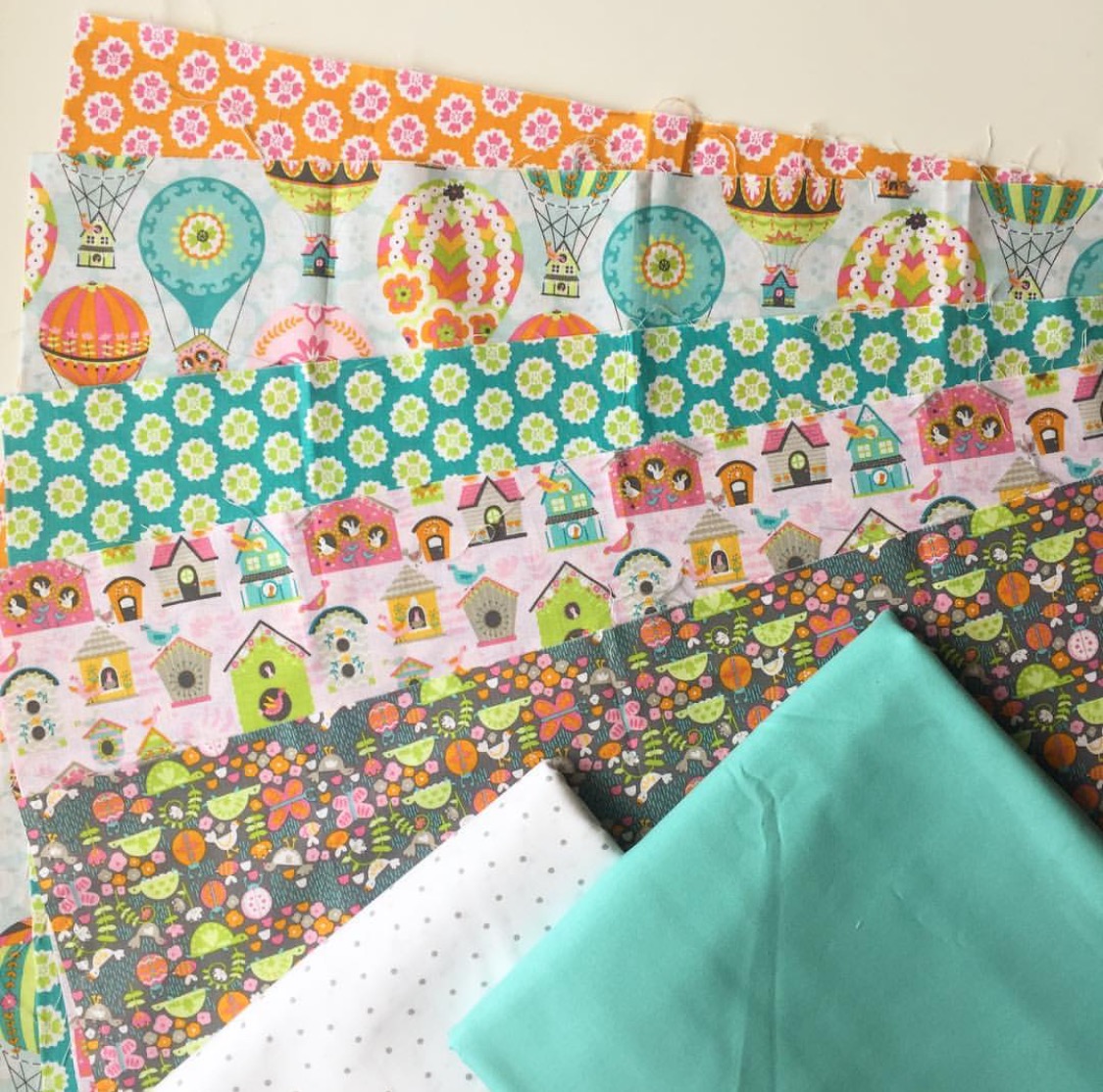 and I used Born Wild.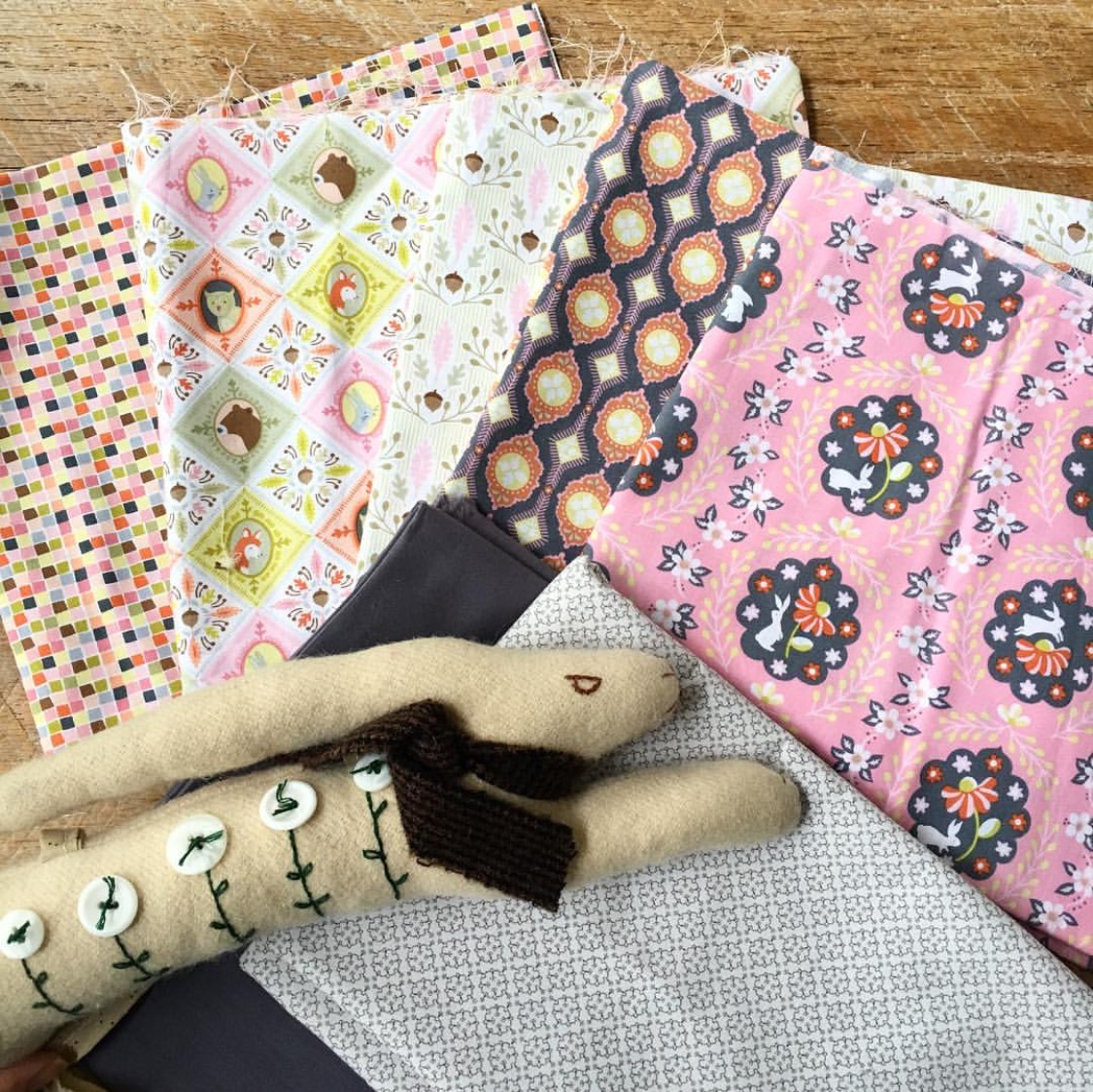 The finished quilt is approximately 62″ x 70″.  I put flannel on the back of mine and it's the perfect lap quilt!!!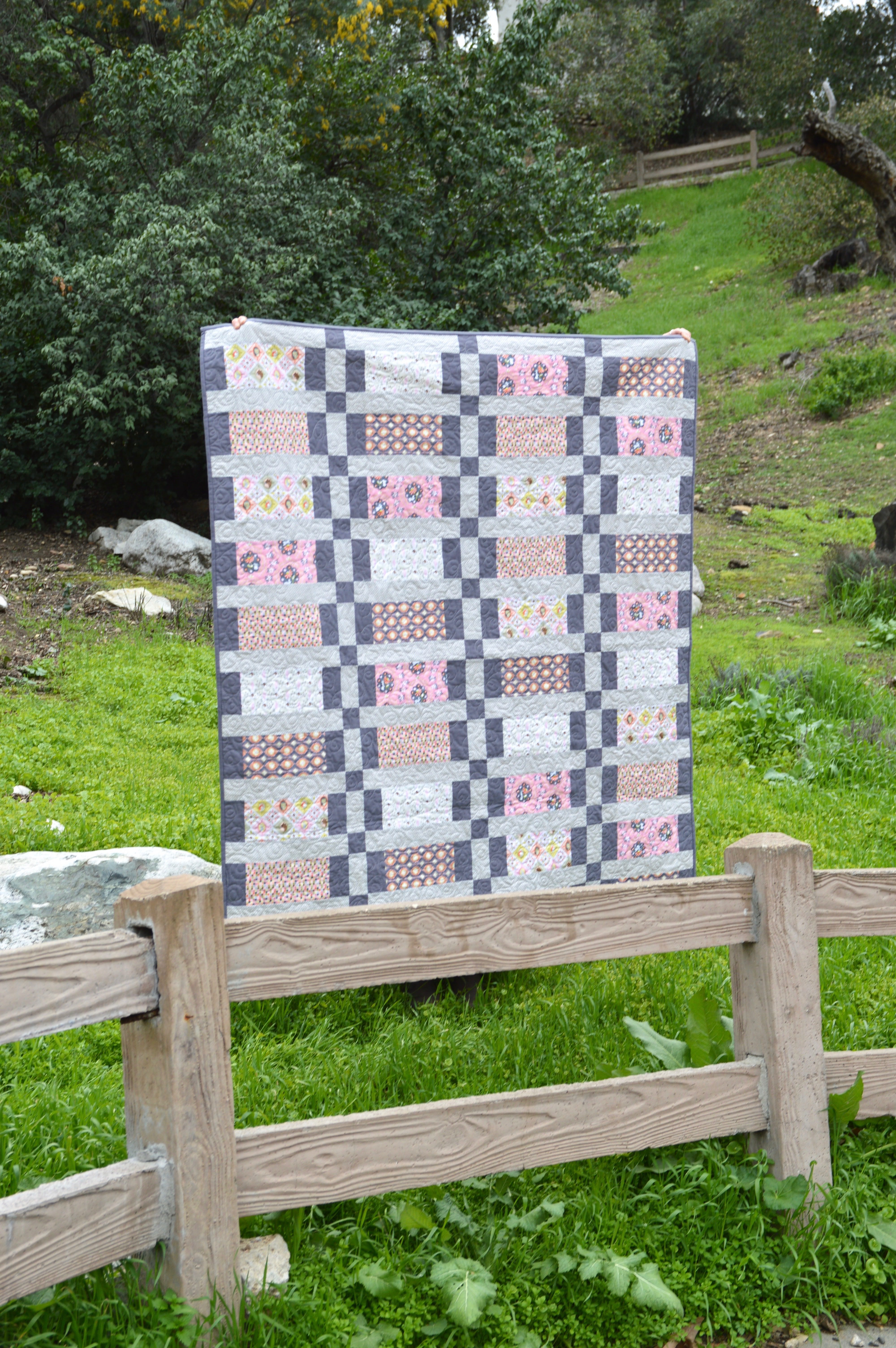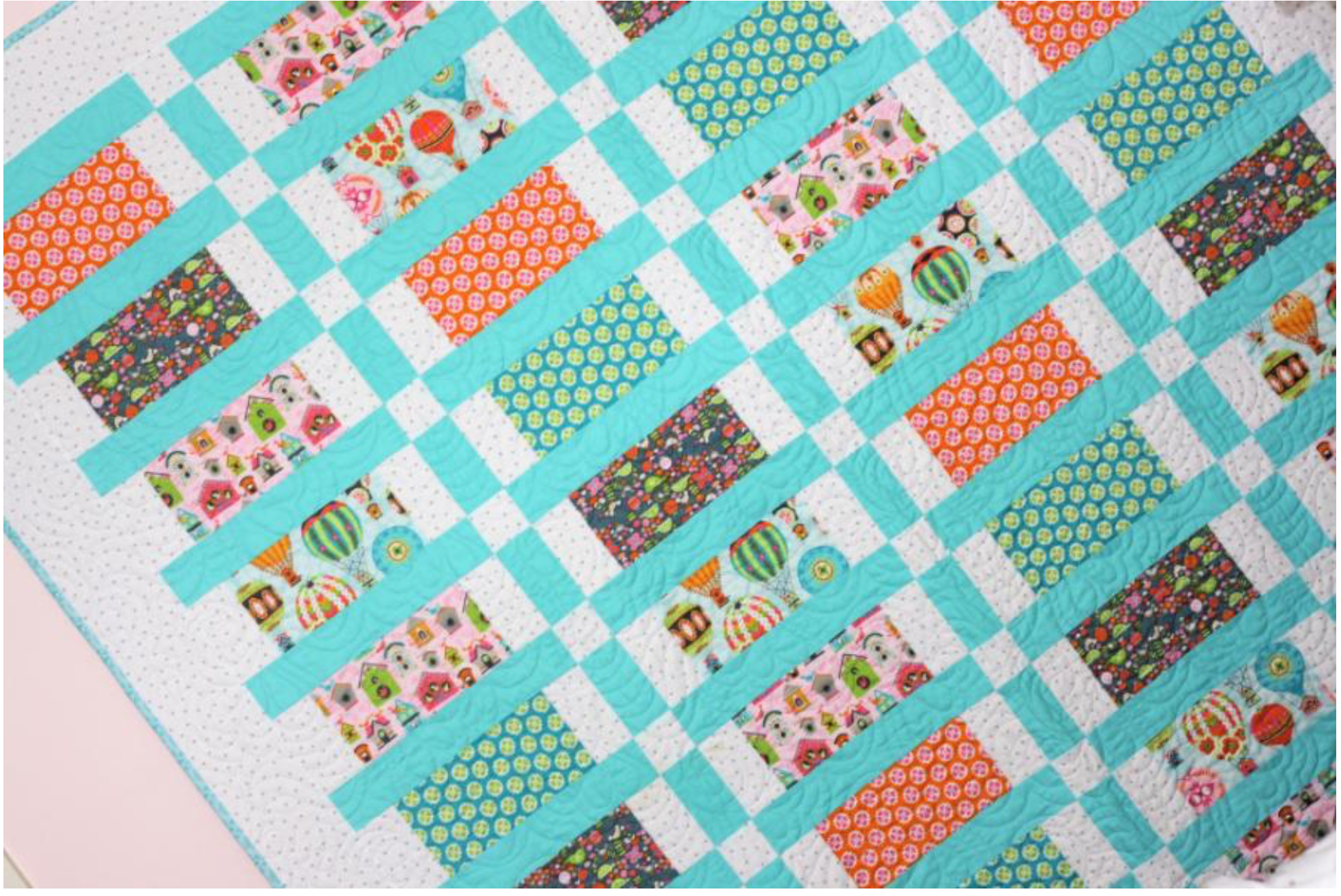 I love how the quilt pattern will change a bit if you switch the dark and light background prints!!  The same pattern but two totally different looks!!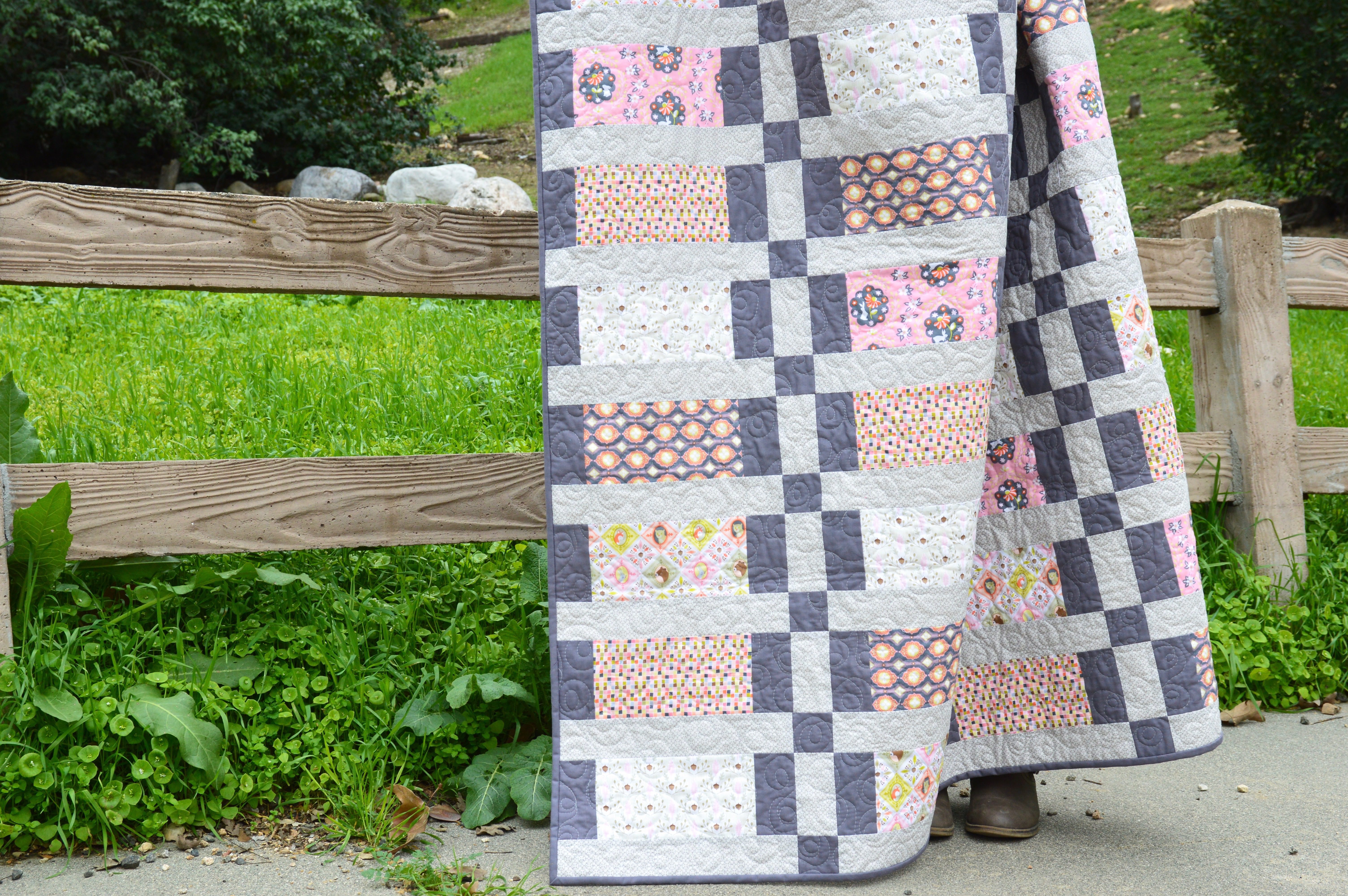 You are going to love making this quilt!  Hop over to Amber's blog to download the free pattern.  And remember….make sure to tag us on Instagram (@jedicraftgirl and @gigi's_thimble)!  We want to see your fabrics and your process as well as the finished quilt!  Use the hashtag #fivefatquarterfun and #allstackedupquilt 🙂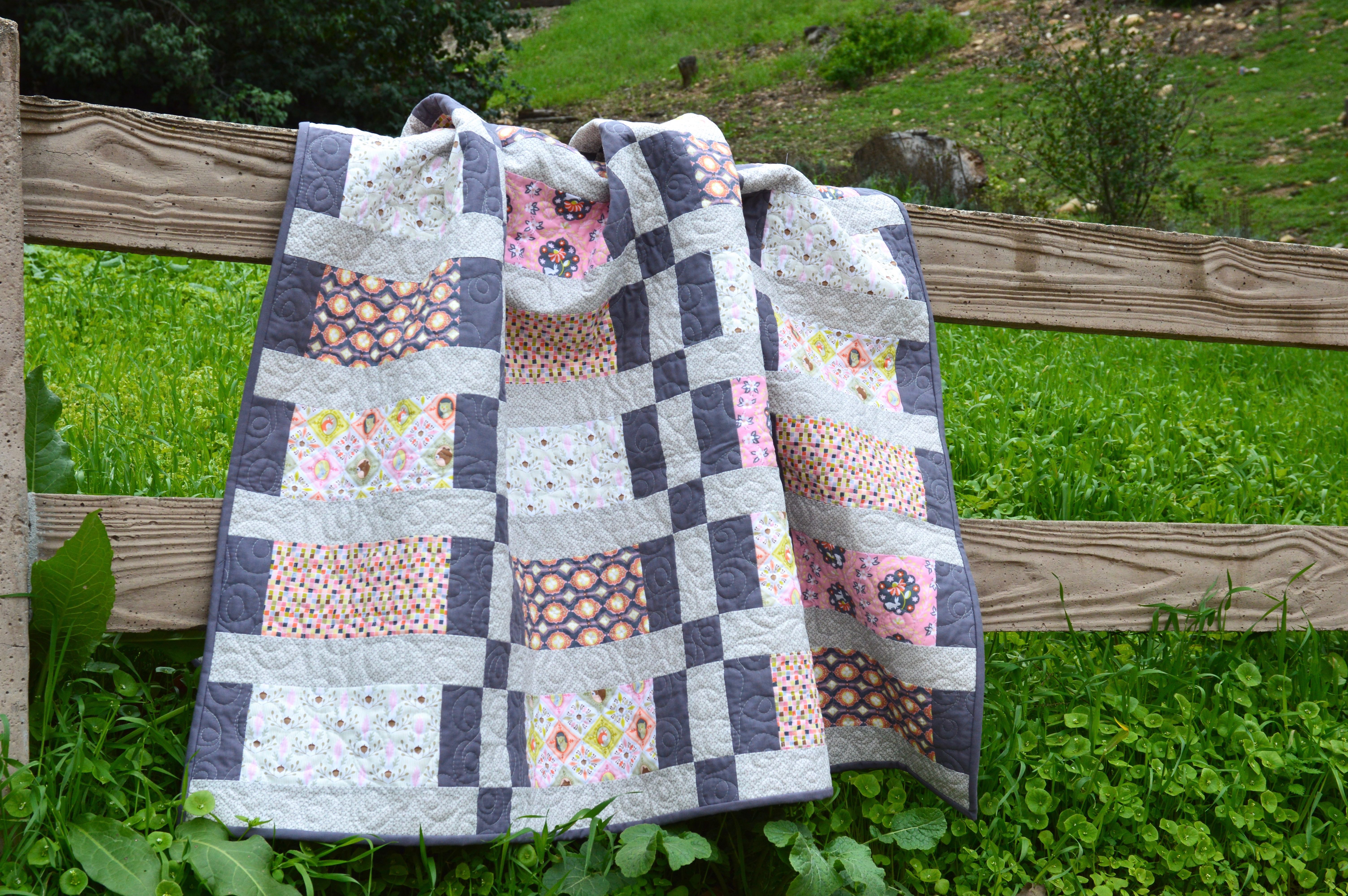 I quilted double loop-de-loos all over the quilt, don't look too close – it's so not perfect!!!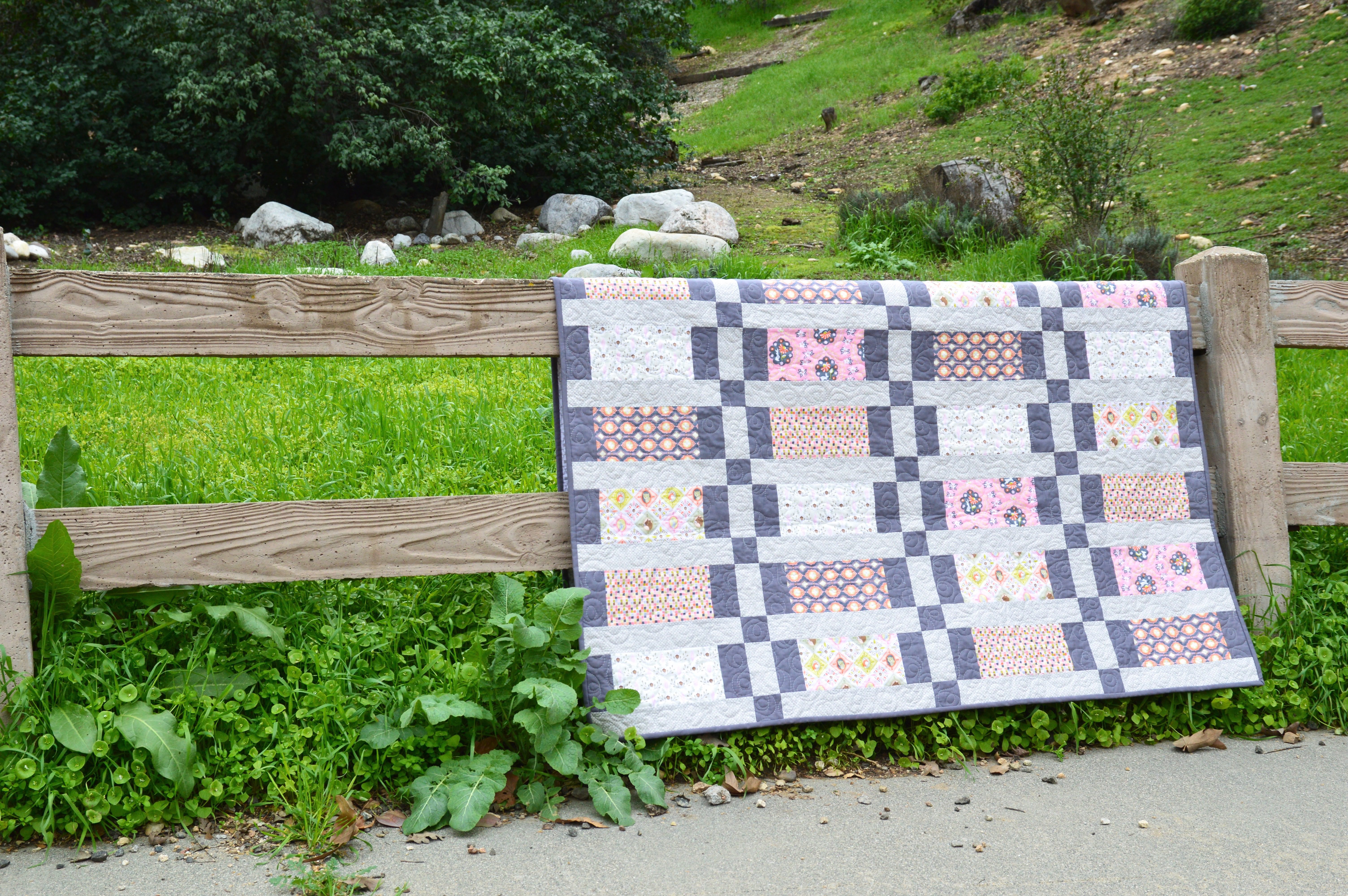 Thanks for stopping by and we hope you love making this quilt!!!