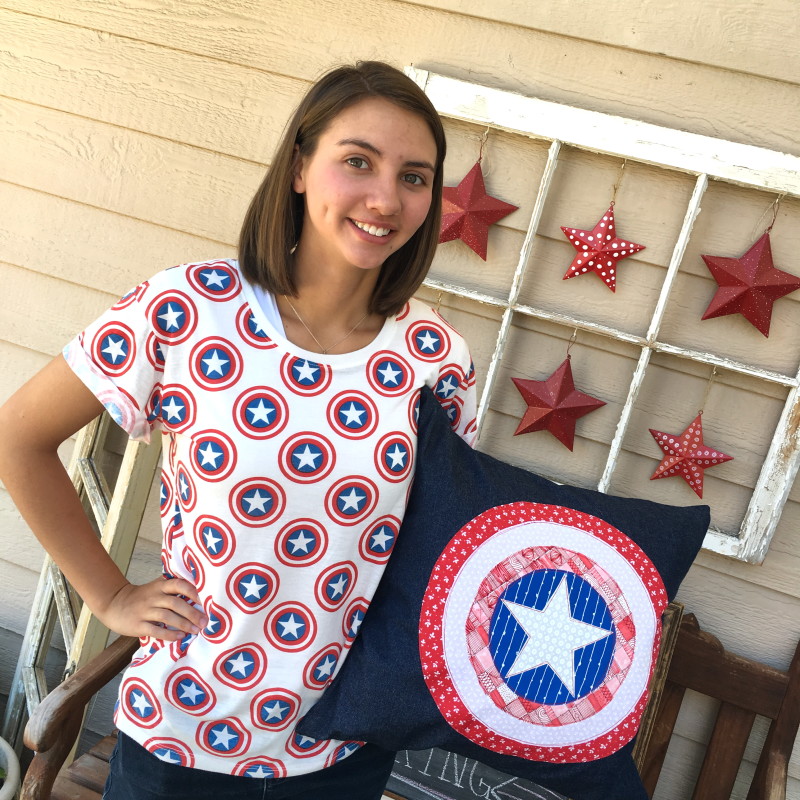 What does your daughter give her Captain America loving friend for her birthday?  After realizing the friend owns everything Captain America we created this fun pillow with the Captain America shield appliqued on it.  I used Crossroads Denim so it's super soft, Heat n Bond Lite and some fabric scraps.  Do you want to make one too?  Here's how!!
Supplies:
(2) 20″ pieces of Crossroads Denim
2 fat quarters red prints
2 fat quarters white prints
1 fat quarter blue print
1 yard Heat n Bond Lite or Feather Lite
20″ pillow (I like down pillows)
22″ zipper
4″ x 20″ strip for zipper flap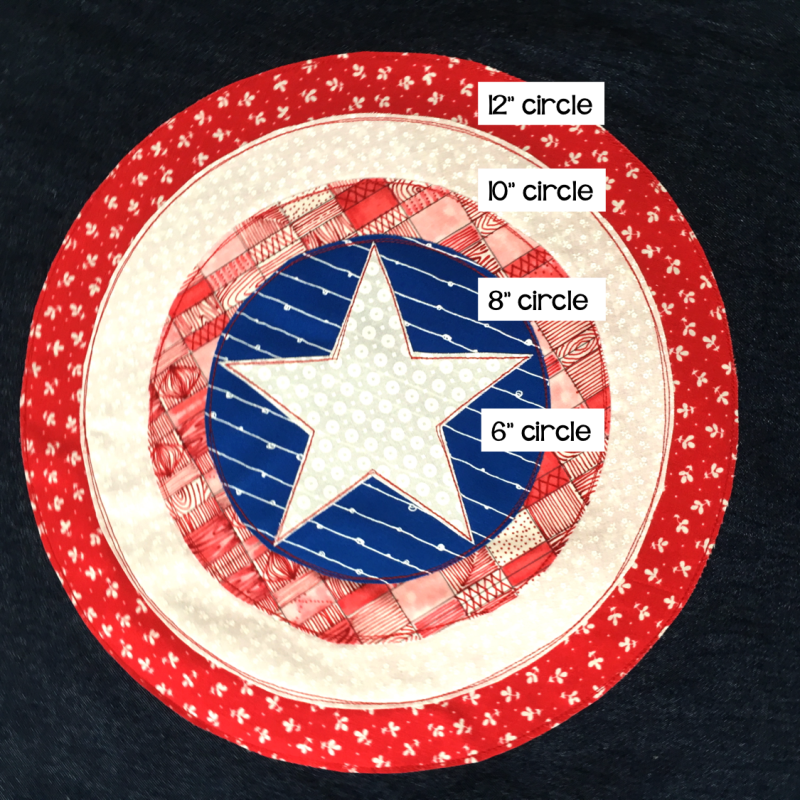 Begin by tracing the circles onto the Heat n Bond Lite.  We ran around the house measuring everything to find a 12″ circle and a 10″ circle because they are too large to print.  We found a cake plate and a dinner plate did the trick.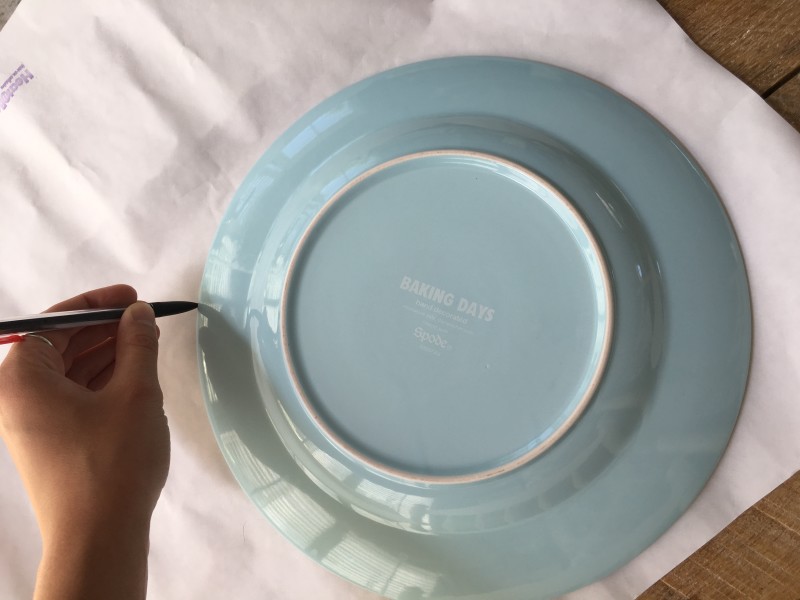 For the 8″, 6″, and star shape you can click HERE to download.  Cut around each circle about 1/4″ away from the pencil line.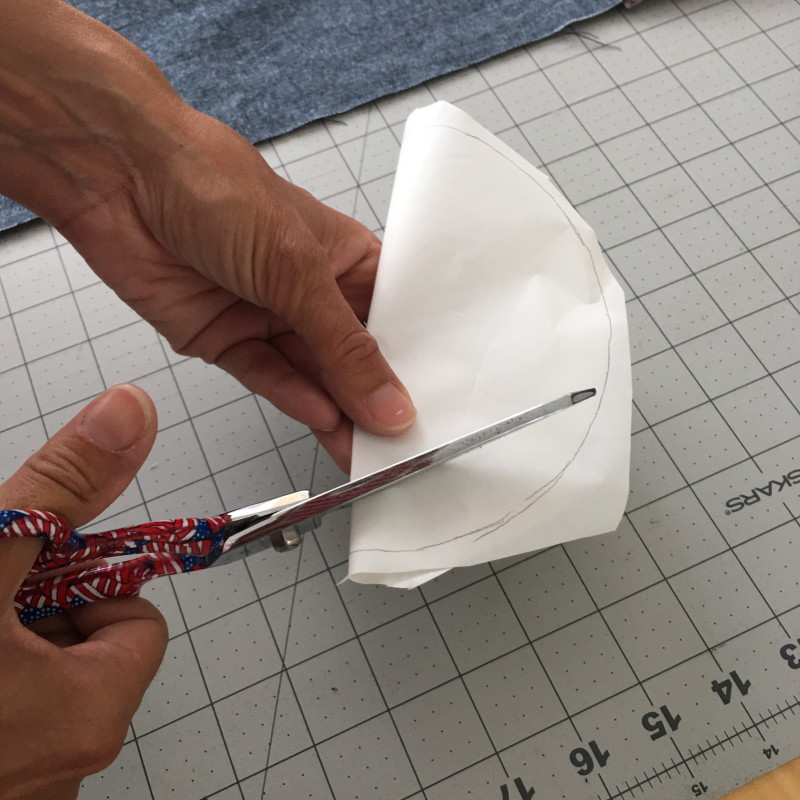 A little trick for layerd applique to prevent too much bulk:  Cut the inside of the circle about 1″ away.  It will look like this: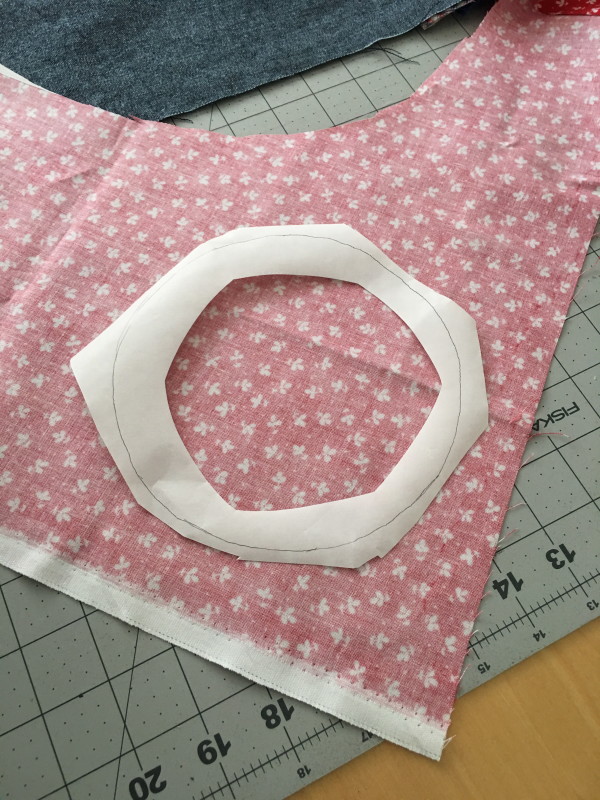 You really only need the Heat n Bond to hold down the edges.  The circles will be layered on top of each other and it will keep everything secure.  Continue doing this with each of the circles.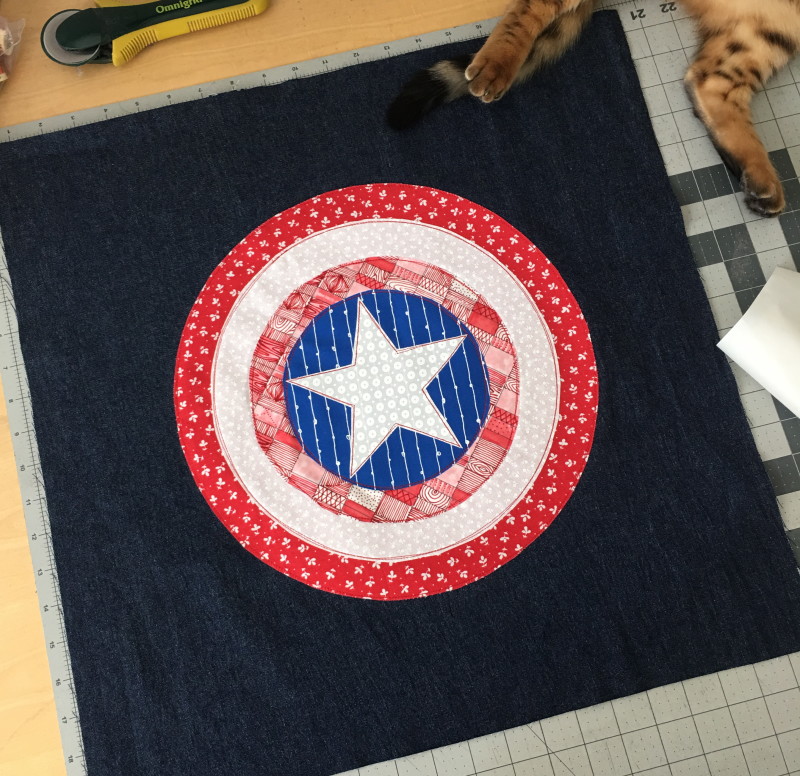 Position the circles as shown above.  Straight stitch around each circle and star 2 times.  I used red thread.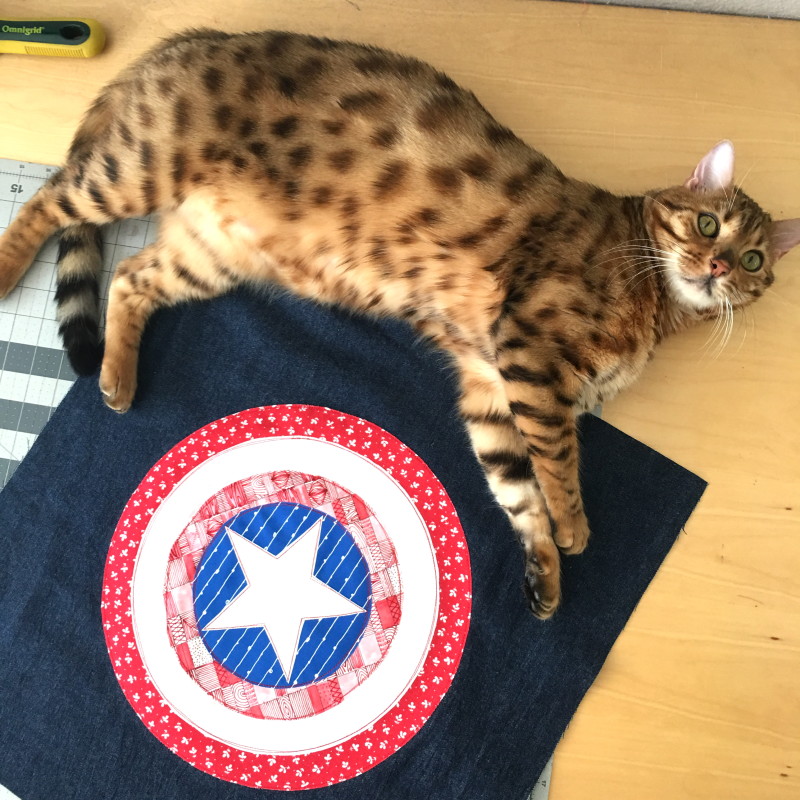 Make sure your cat approves 🙂   To finish the pillow you can follow this tutorial for inserting a zipper and zipper flap to a pillow back.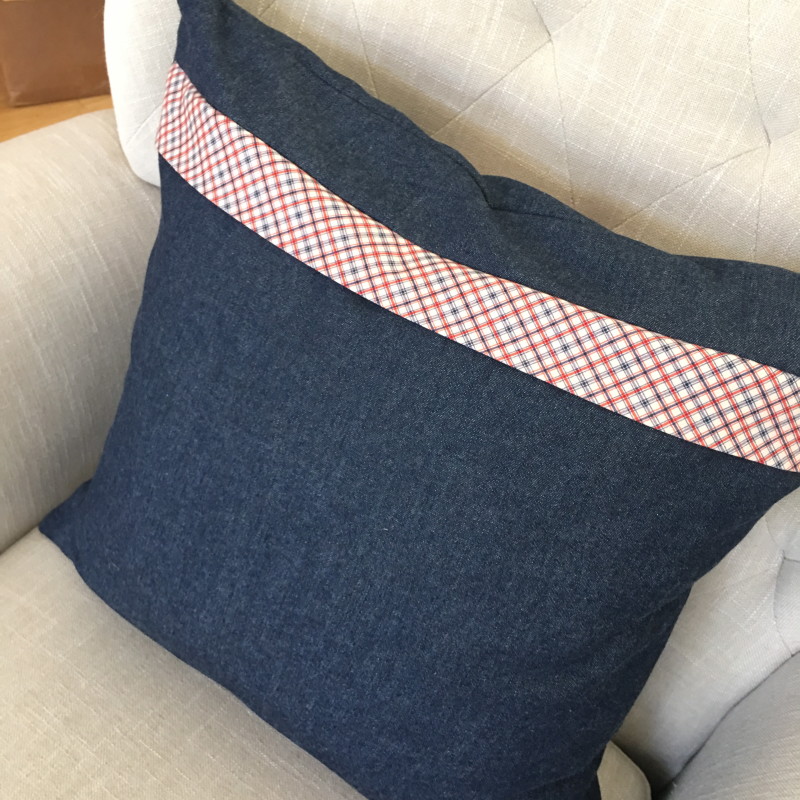 Insert the pillow form and you're done!  Ready to wrap and head to the party!!