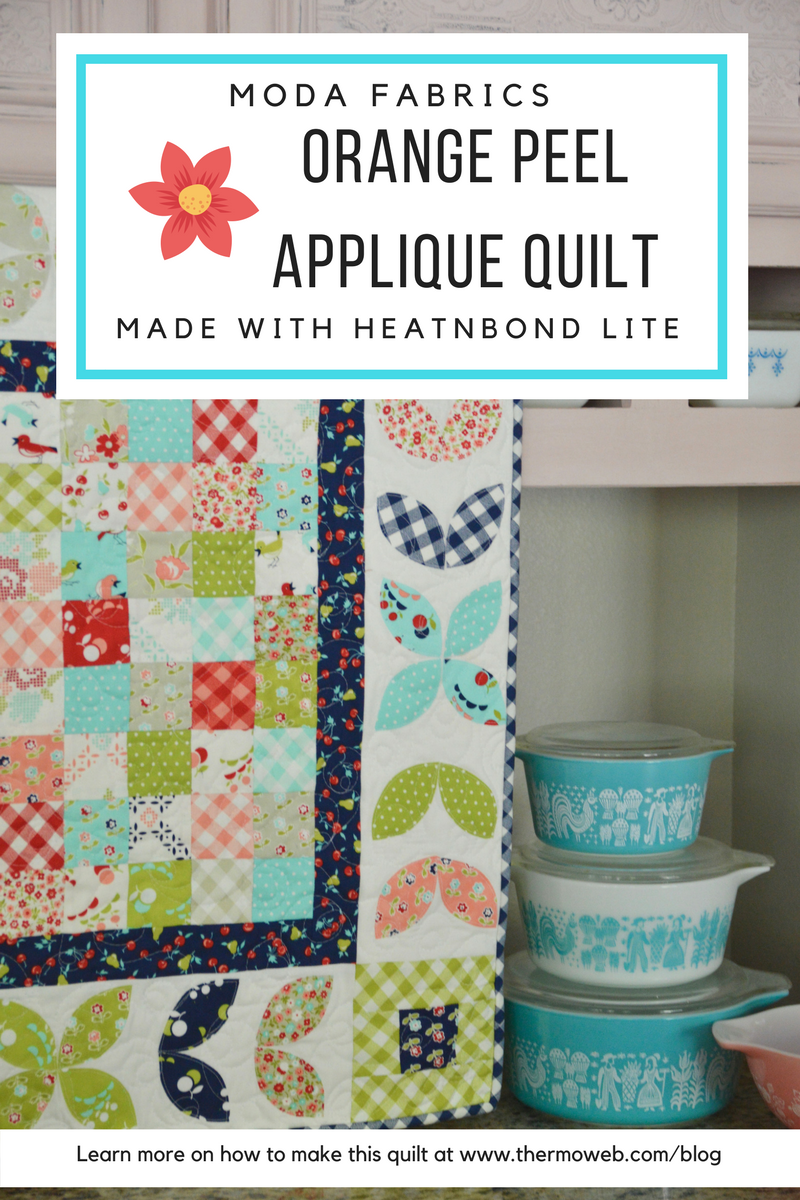 I am super excited to be sharing this mini quilt today!  I needed a little something for my new kitchen and I didn't have much time…..summers are so crazy, right!!  I love the look of orange peel appliqué but wanted this project to be done in a few hours – Heat n Bond Lite to the rescue!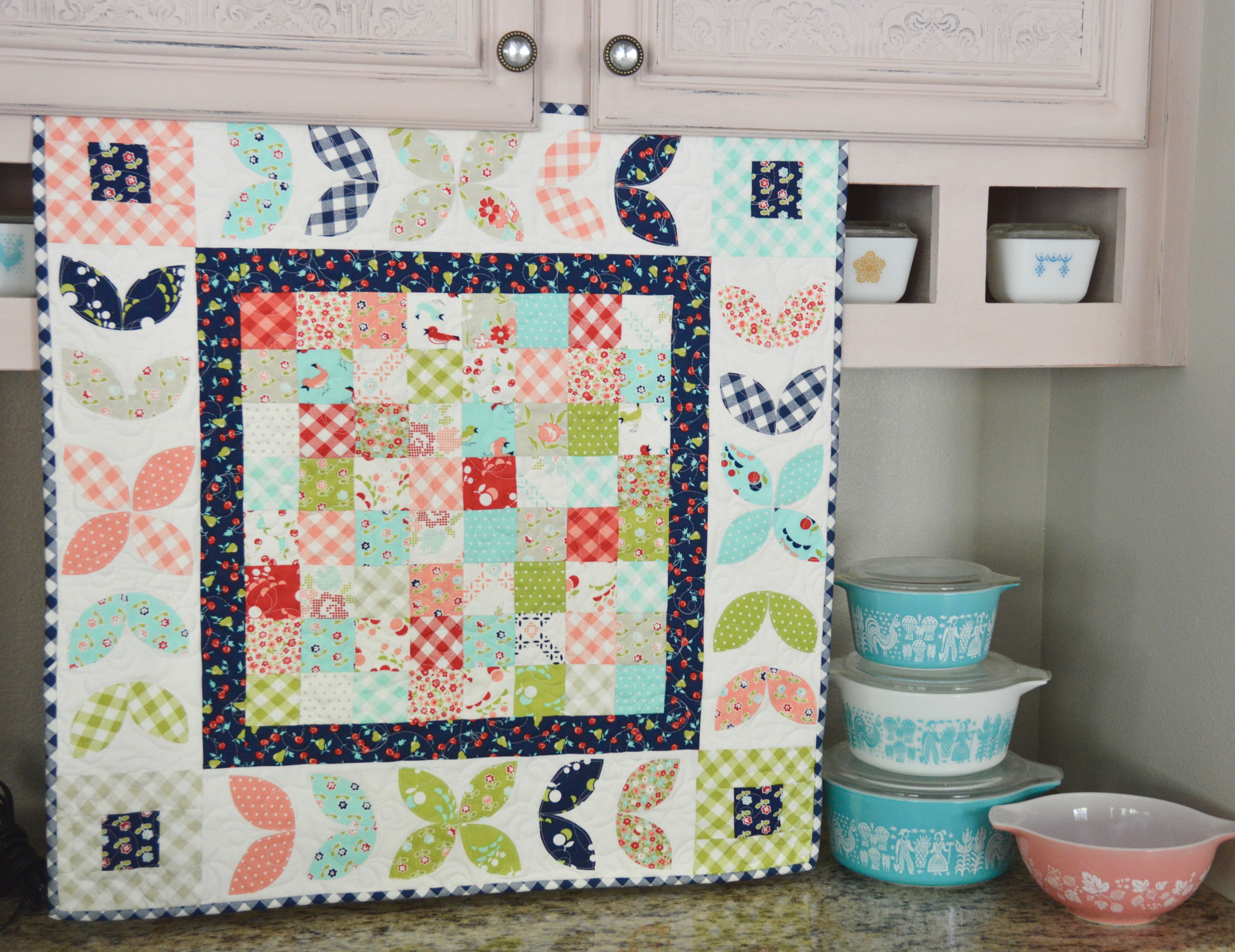 I dove into my stash of Moda Vintage Picnic scraps – which are just the perfect colors to patch my Pyrex collection!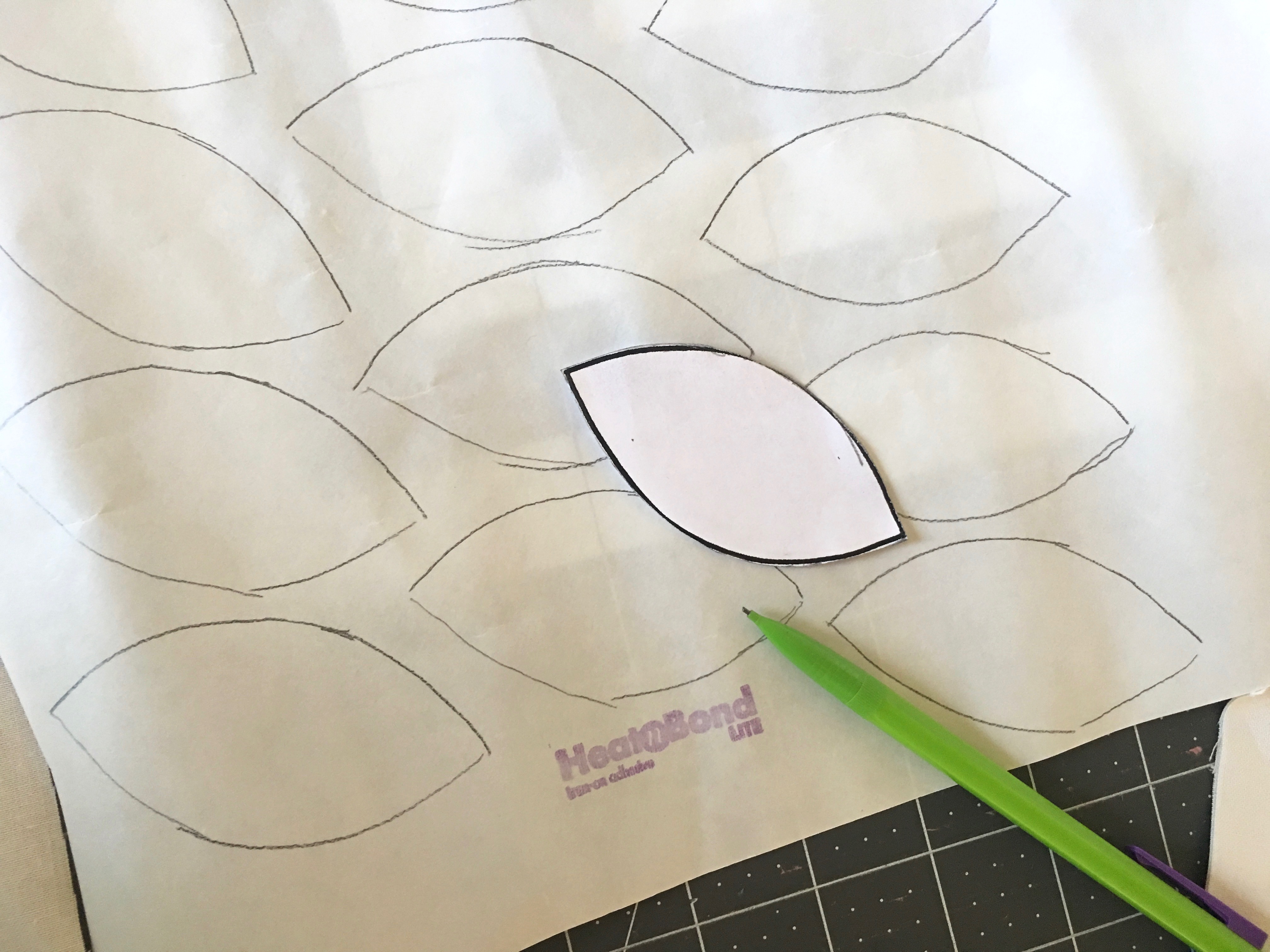 I drew the orange peels onto the Heat n Bond Lite….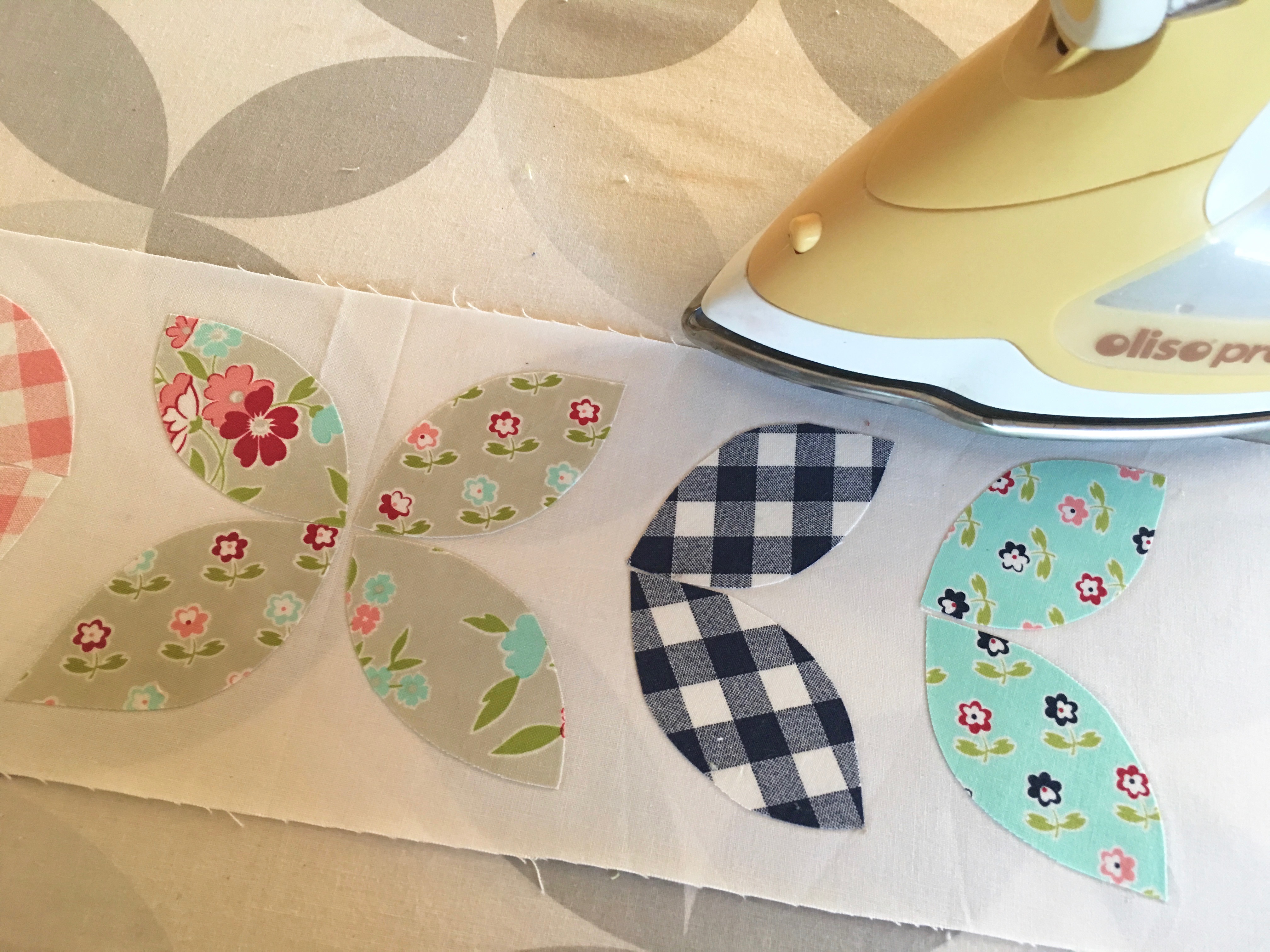 and a press of the hot iron – and orange peels!
You can get the full set of instructions over at the Therm O Web Blog!