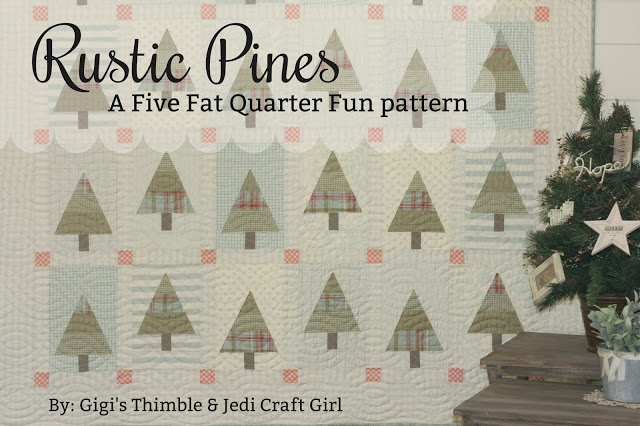 It's Christmas in July!  I love making a Christmas quilt in the summer – I never have time when it gets closer to Christmas!!  You are going to love this Rustic Pines Quilt!  Choose your 5 favorite Christmas Fat Quarters and let's get sewing!!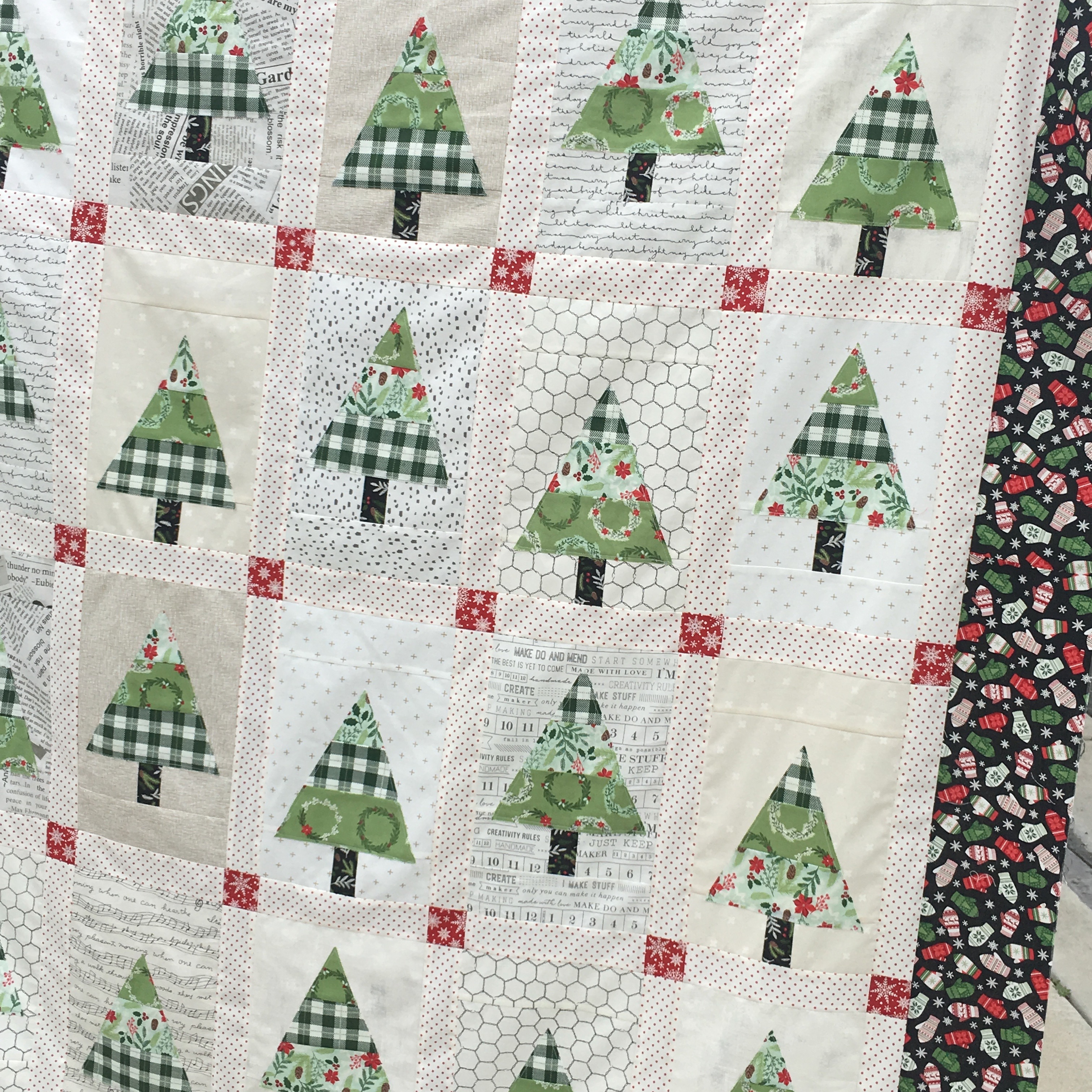 I choose the Comfort and Joy line from Riley Blake.  It has such a wonderful cabin-like Christmas feel!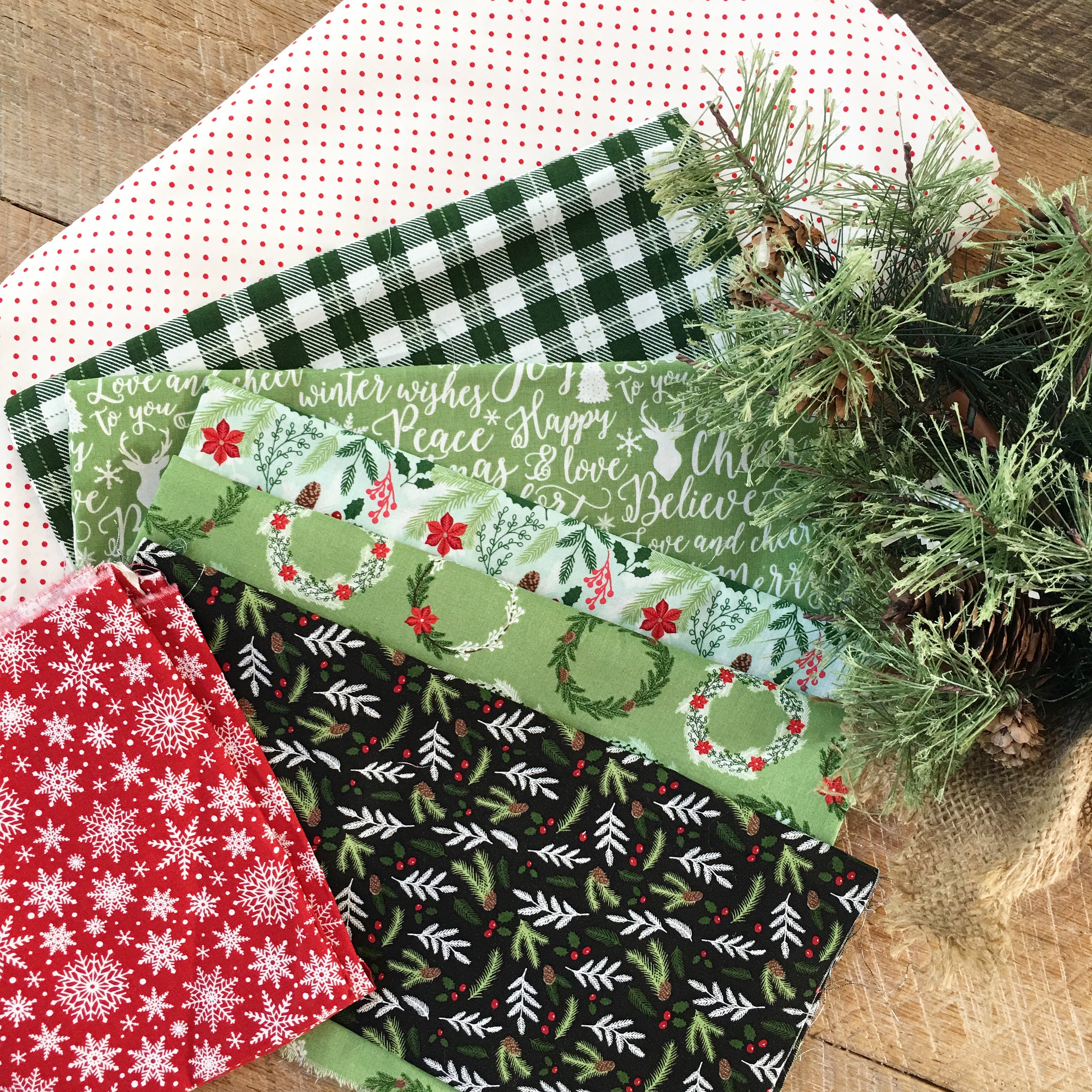 The trees are strip pieced and cut at 60 degree angles and then appliquéd on!!  Super fast – who has time for hand work in the summer!!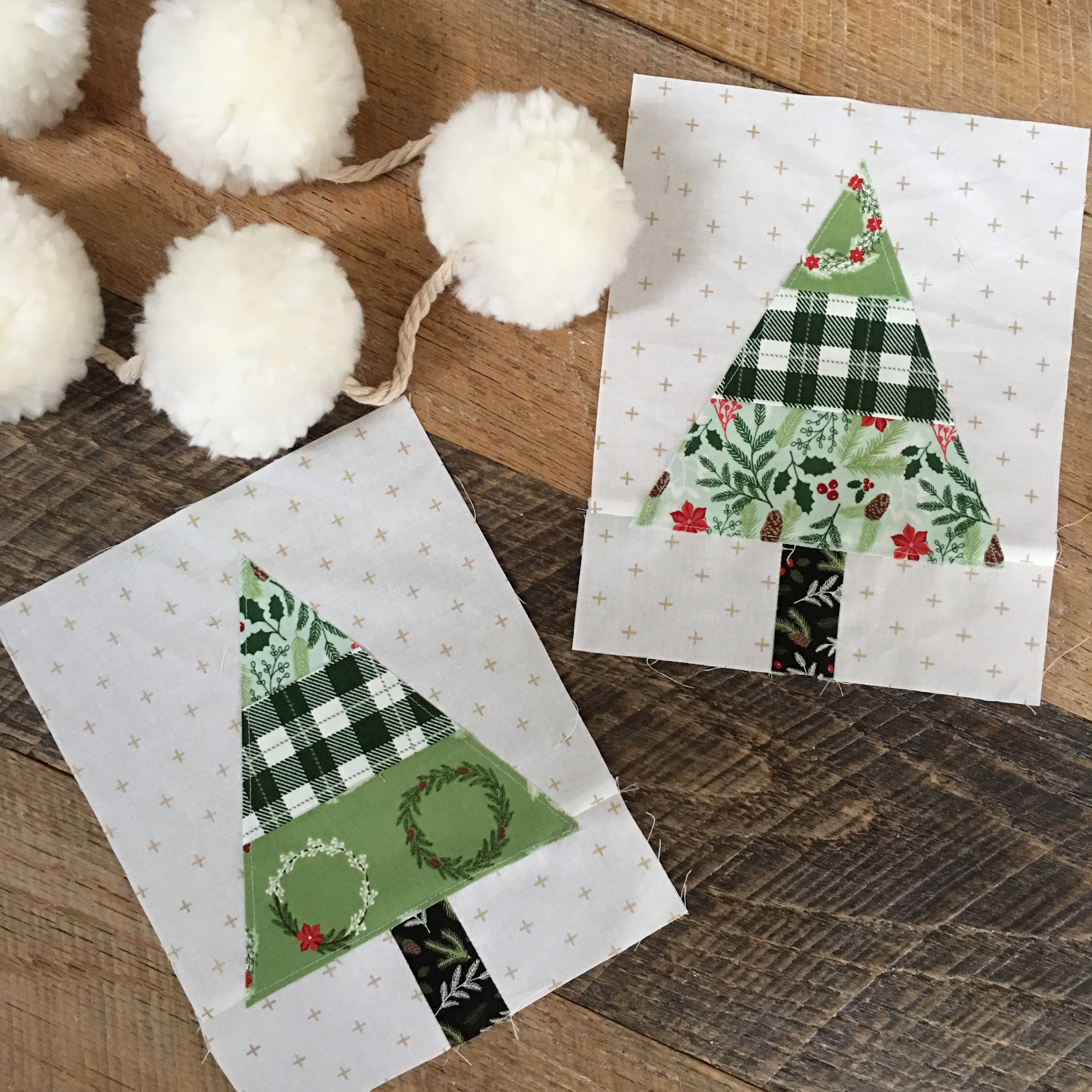 A little tip for appliquéing:  Use Spray n Bond and put the trees wrong side up on old wrapping paper.  Spray the backs and set them in place.  Just unroll more paper for a clean basting surface!!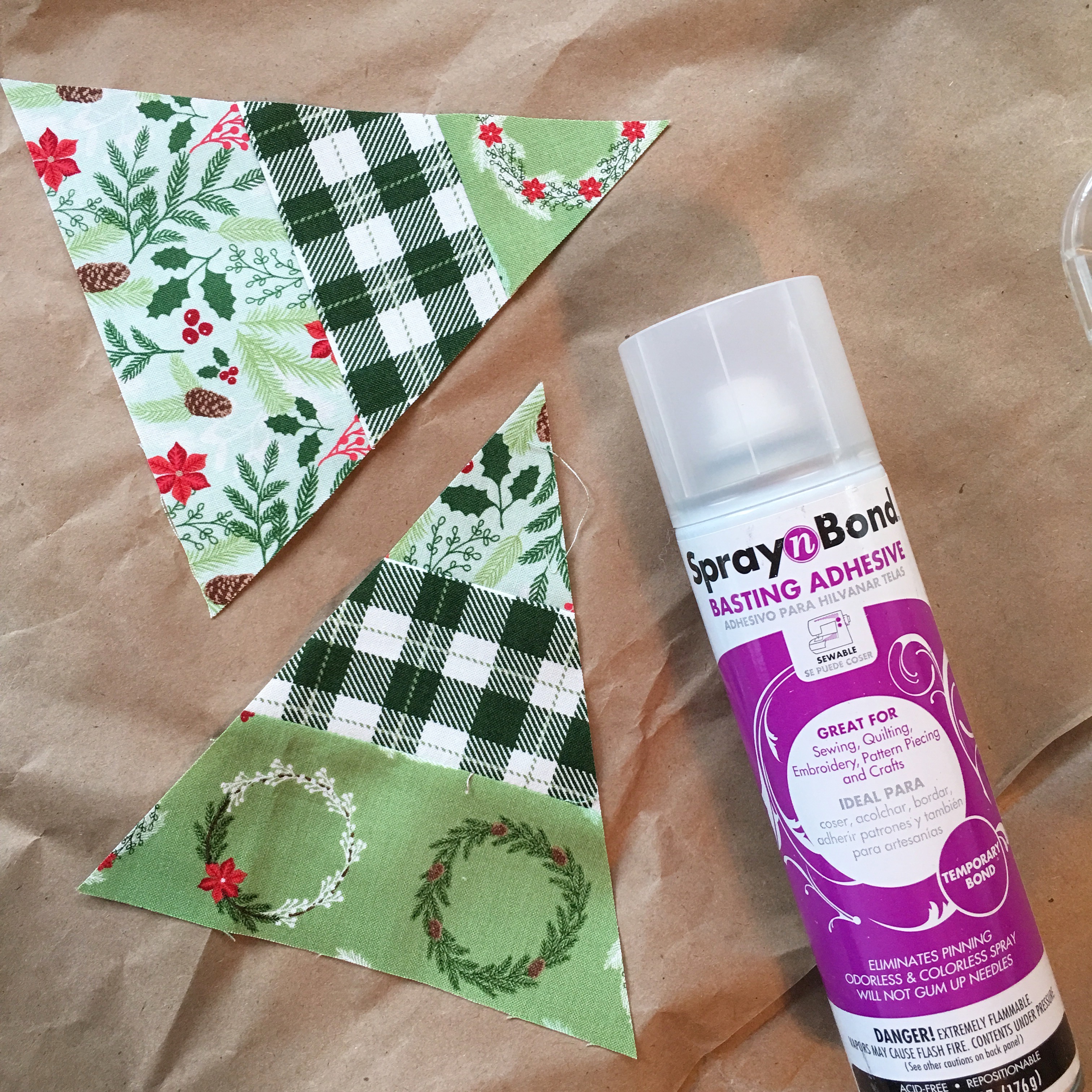 I love that the pattern calls for a scrappy low volume background – it gives it such character!!  I added an accent border instead of a low volume border – you can choose!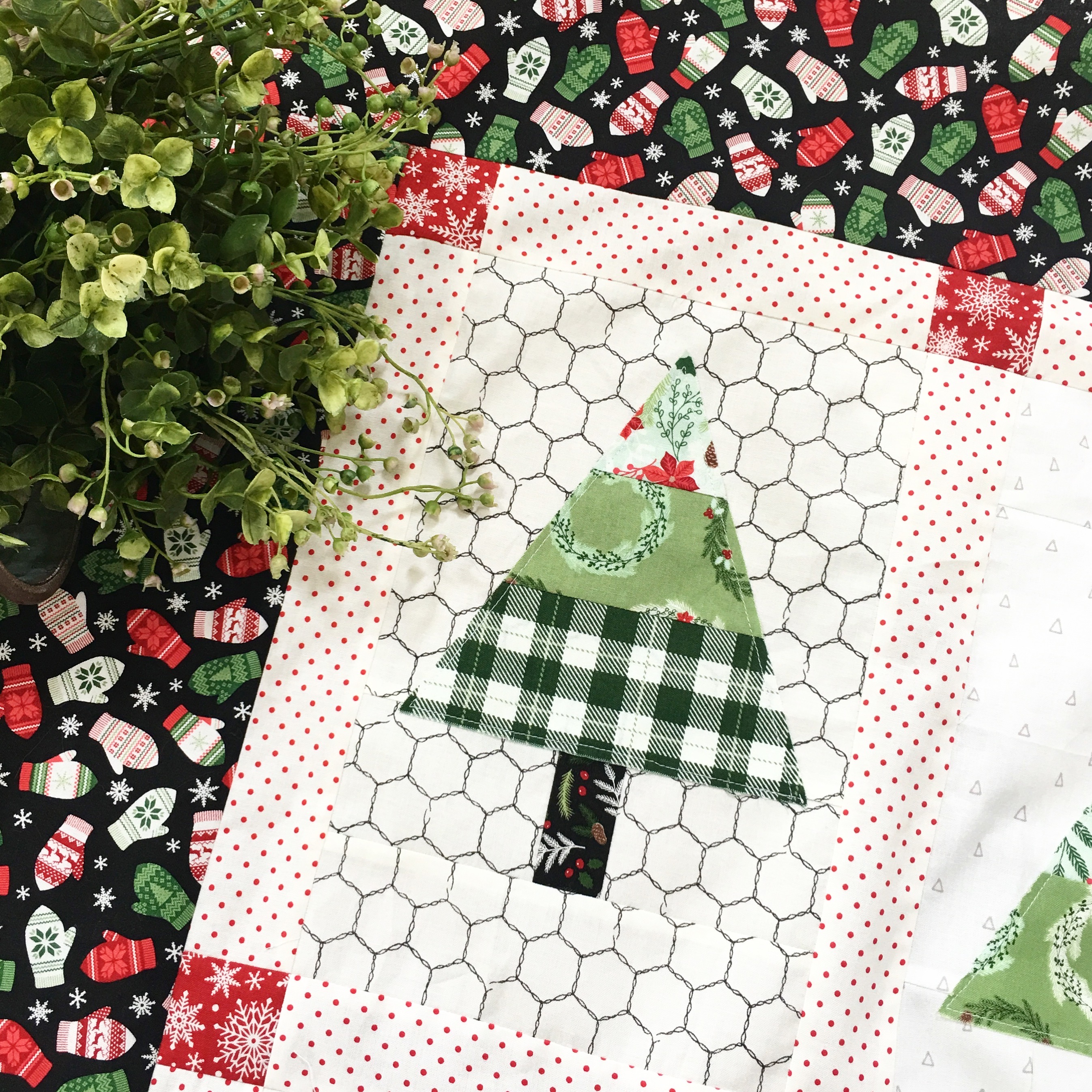 Hop over to Amber's blog to read all about her version and to download the free pattern!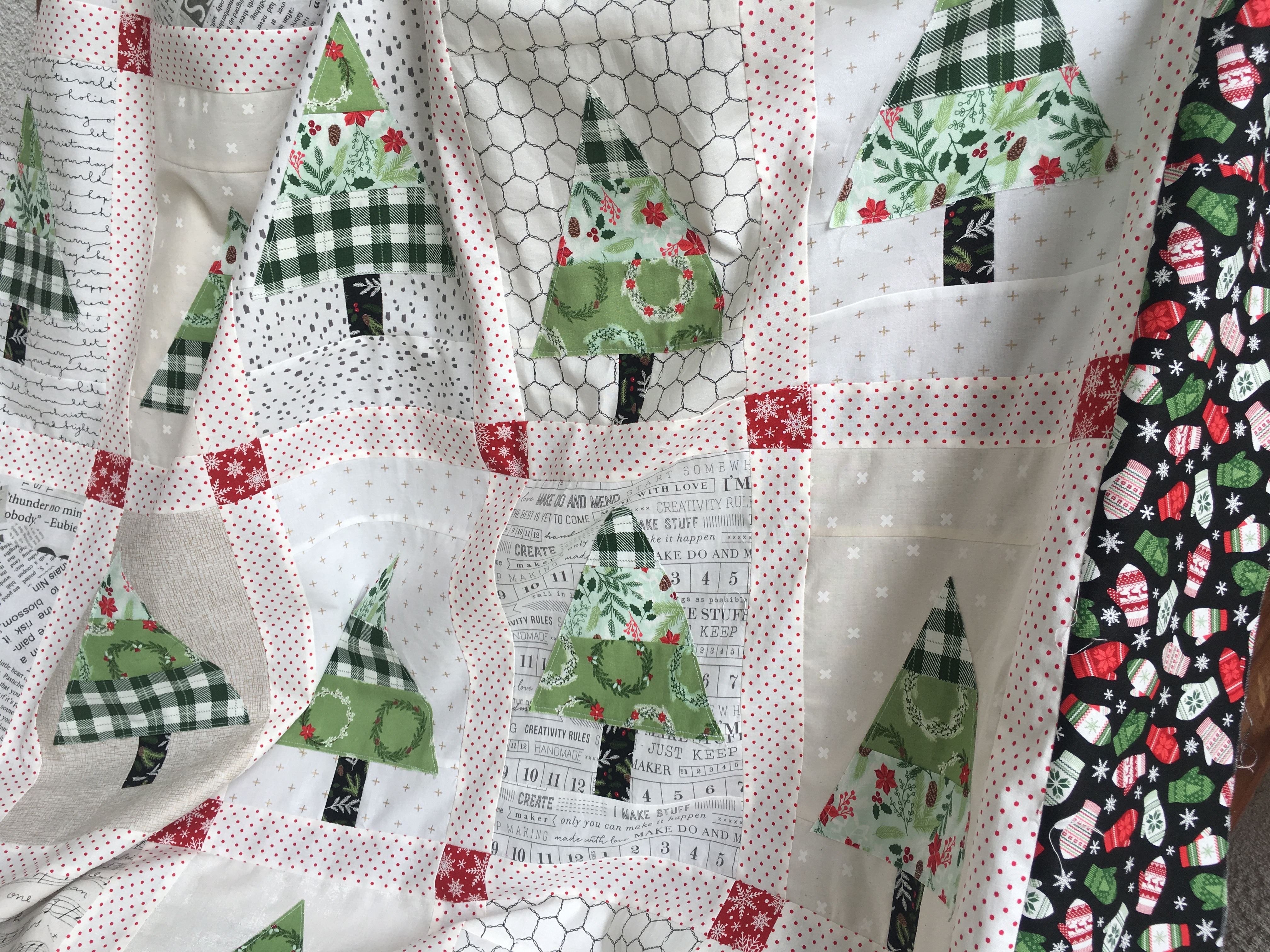 Amber's version is even more cozy with all kinds of homespun plaids from Moda!!!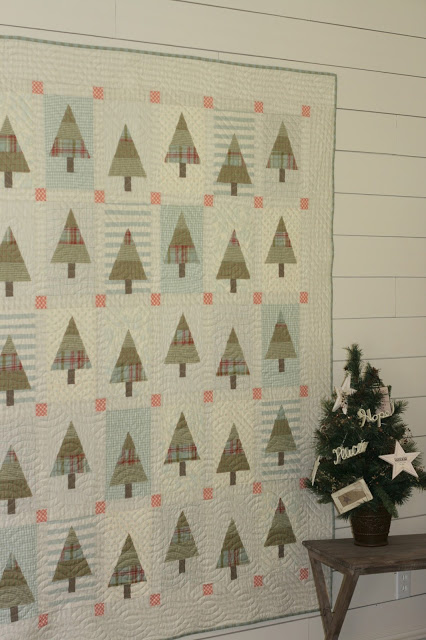 Be sure to tag us on Instagram so we can see your creations! @jedicraftgirl and @gigis_thimble