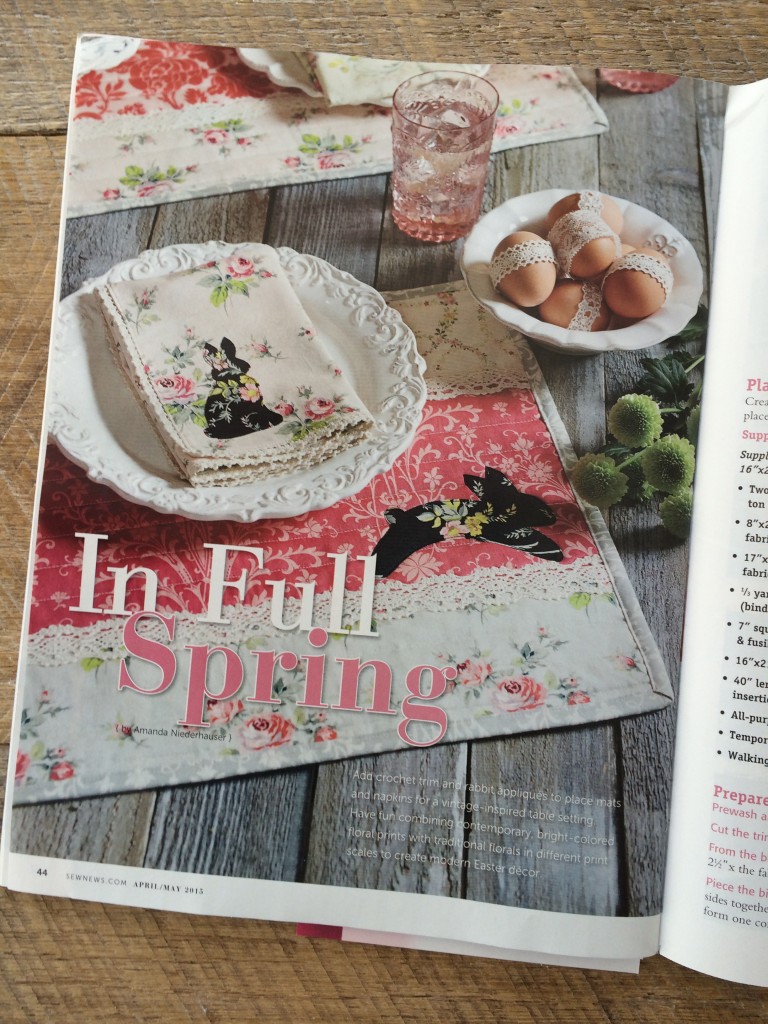 I I have a hard time keeping secrets!  Especially since August 2014!  My quilted bunny placemats and reversible bunny napkins are in the April/May 2015 issue of Sew News!  I still giggle a little when I see my name in print.  I am very grateful to Sew News for liking my pattern ideas 🙂  The fabrics I choose are from the Grace line from Blend.  They scream Spring to me!!!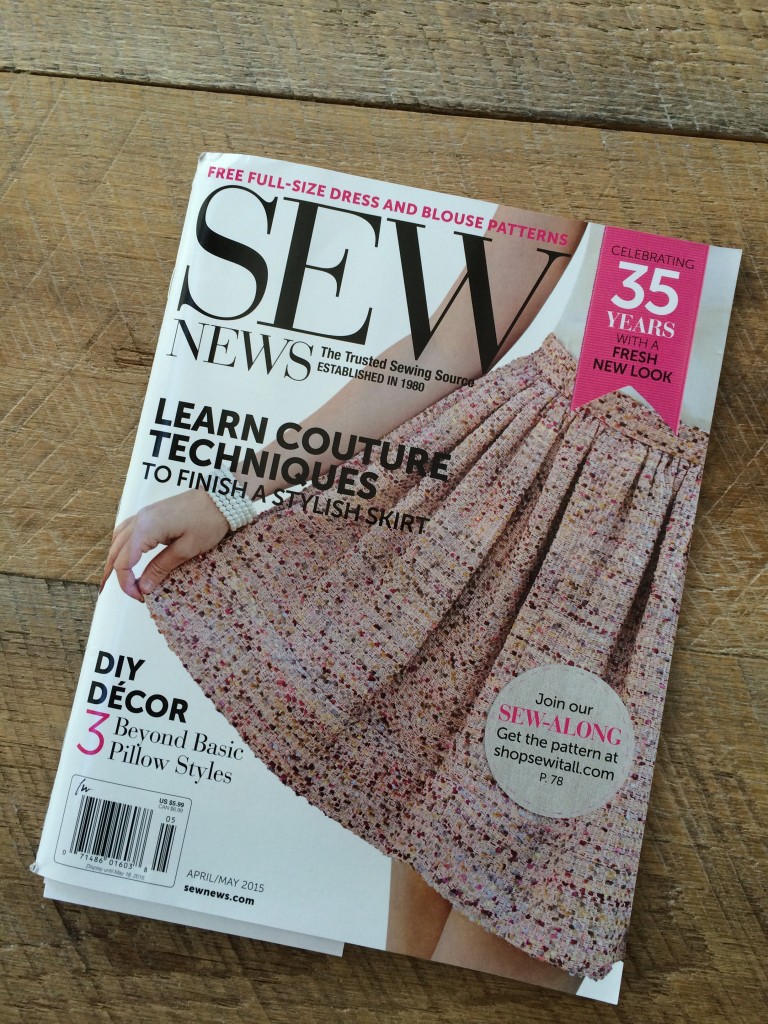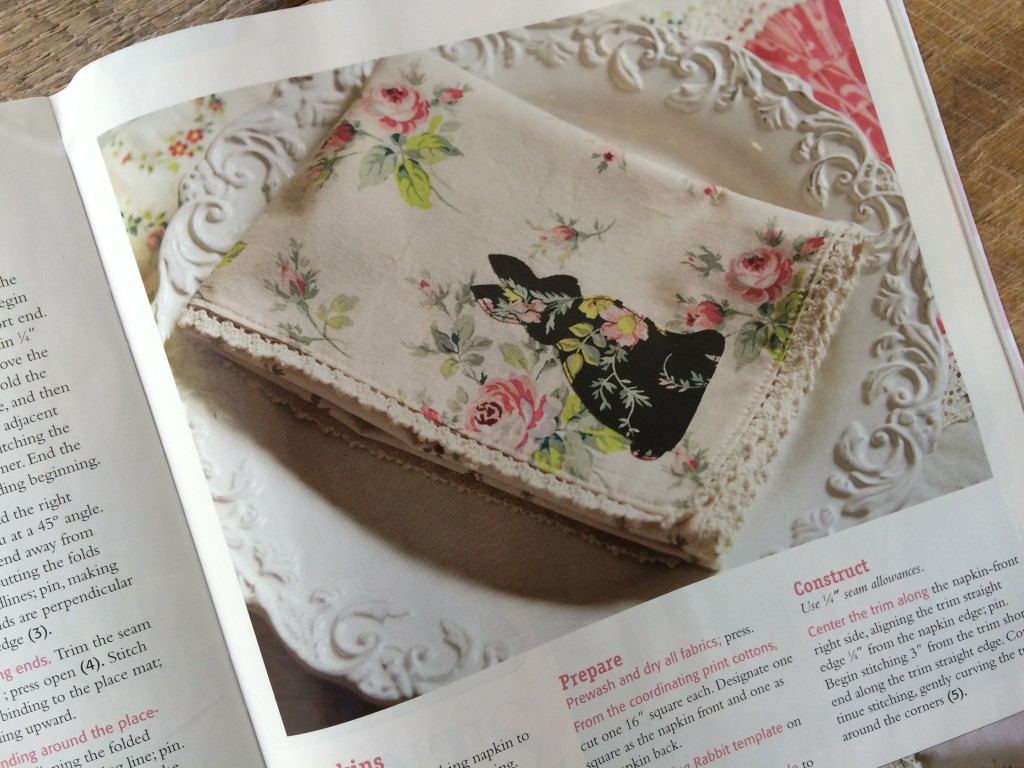 Mufasa thinks they make a nice new napping spot for him!
I love the texture the quilting gives the placemats.  The added lace and the pieced floral fabrics makes it seem a little vintage!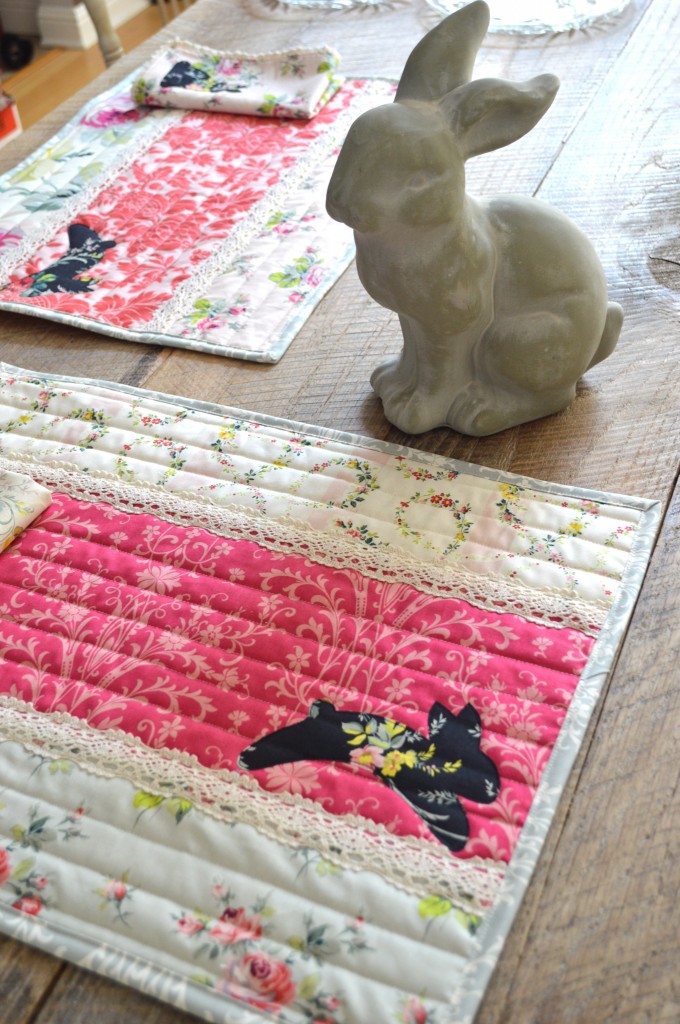 I love the addition of this ecru lace trim to the napkins.  I also love that they are reversible – no exposed seams!  If you like this project, pick up copy of Sew News and read all about it!