I wanted to make name badges for each girl for our Back to Camp Night.  This is where the girls learn the theme and find out what their level is.  I purchased streamers in each of the value colors and ruffled them on the sewing machine.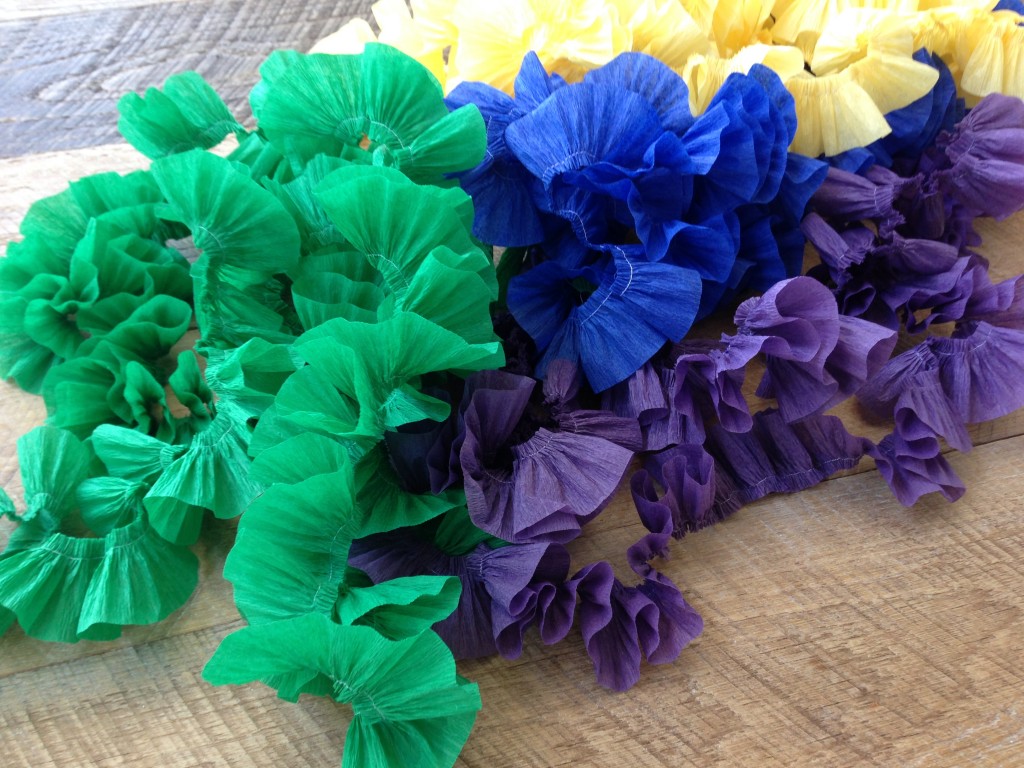 Then I print out the center circles.  Hot glue the ruffles to the back and they are super cute!  Click Here to download the circles.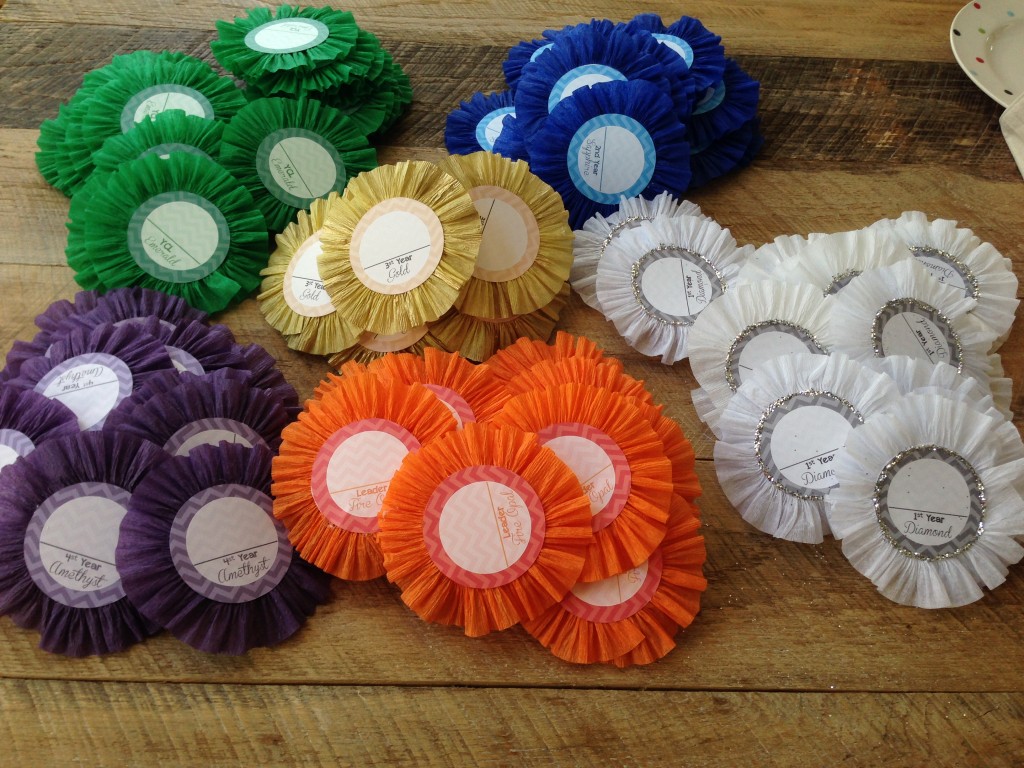 To make the Diamonds sparkly I added a bead of glitter around the circle.  If I had time and an assortment of glitter I would have glittered all of them 🙂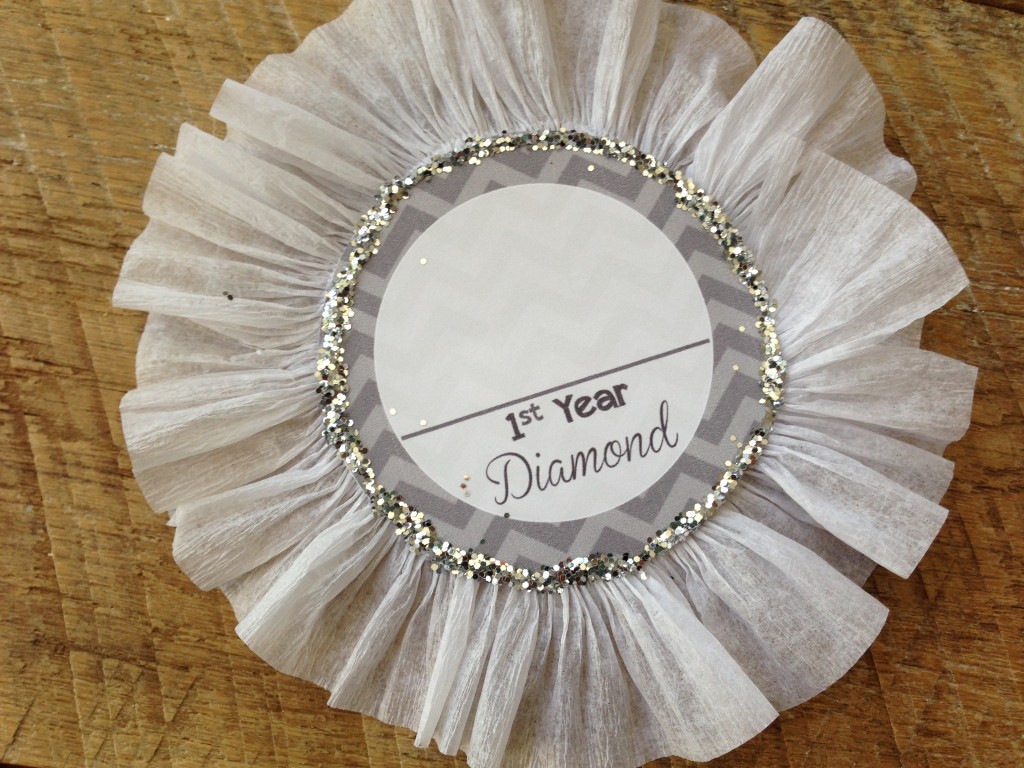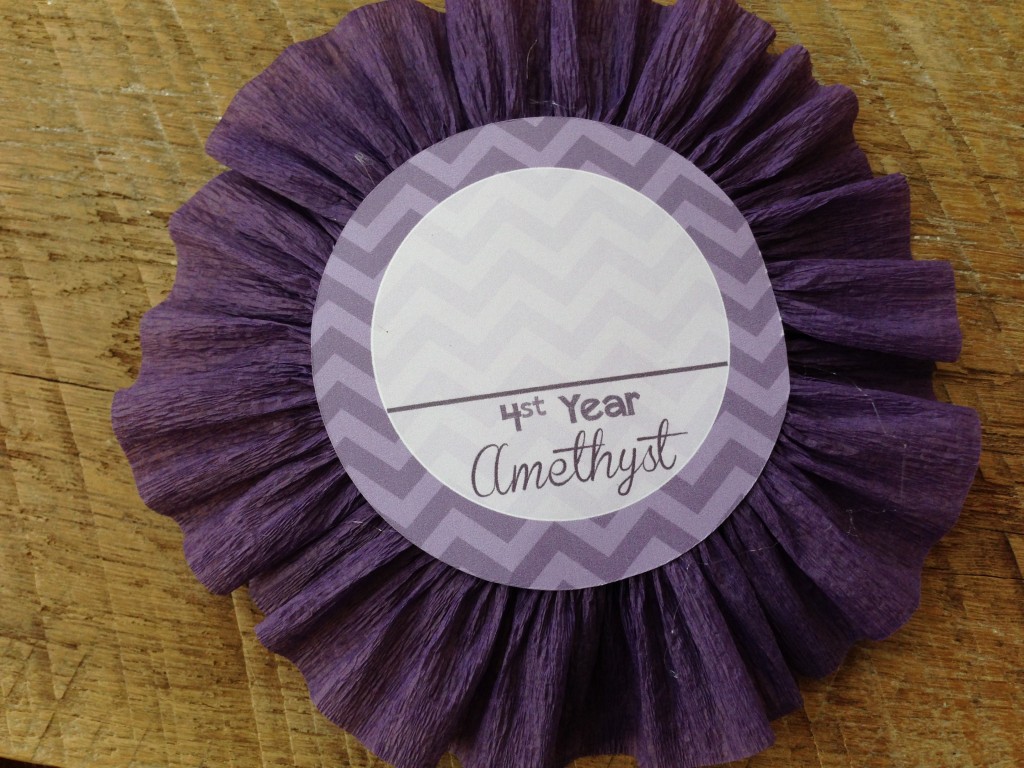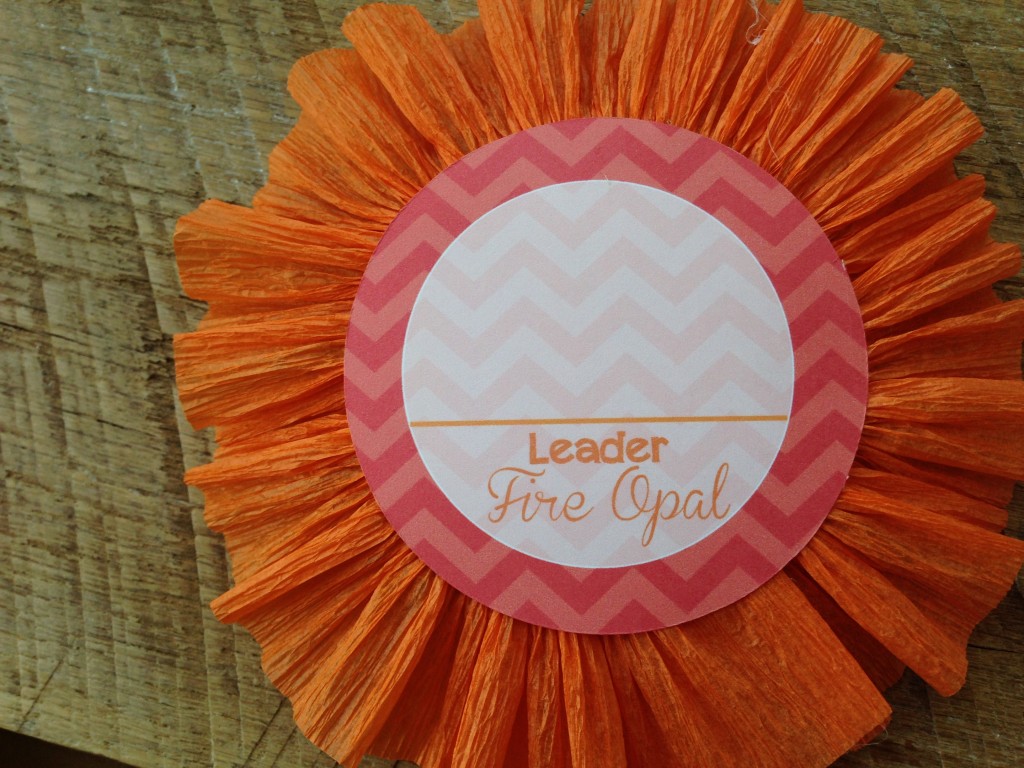 For the gold, I spray painted the ruffle with gold spray paint so it shimmered.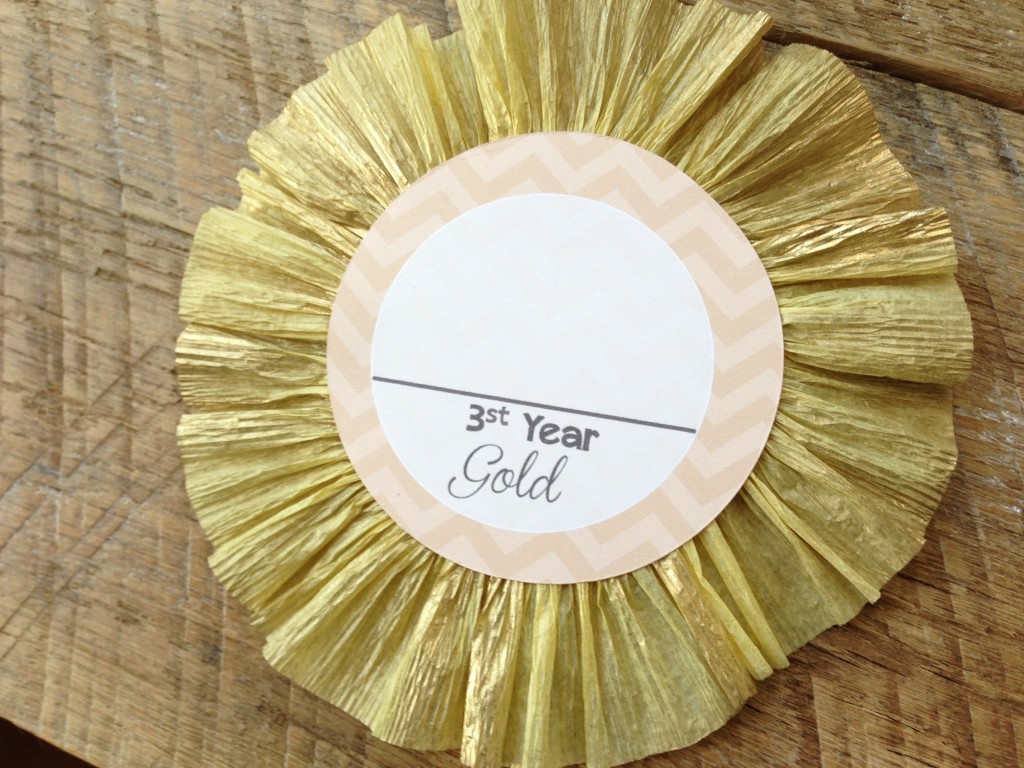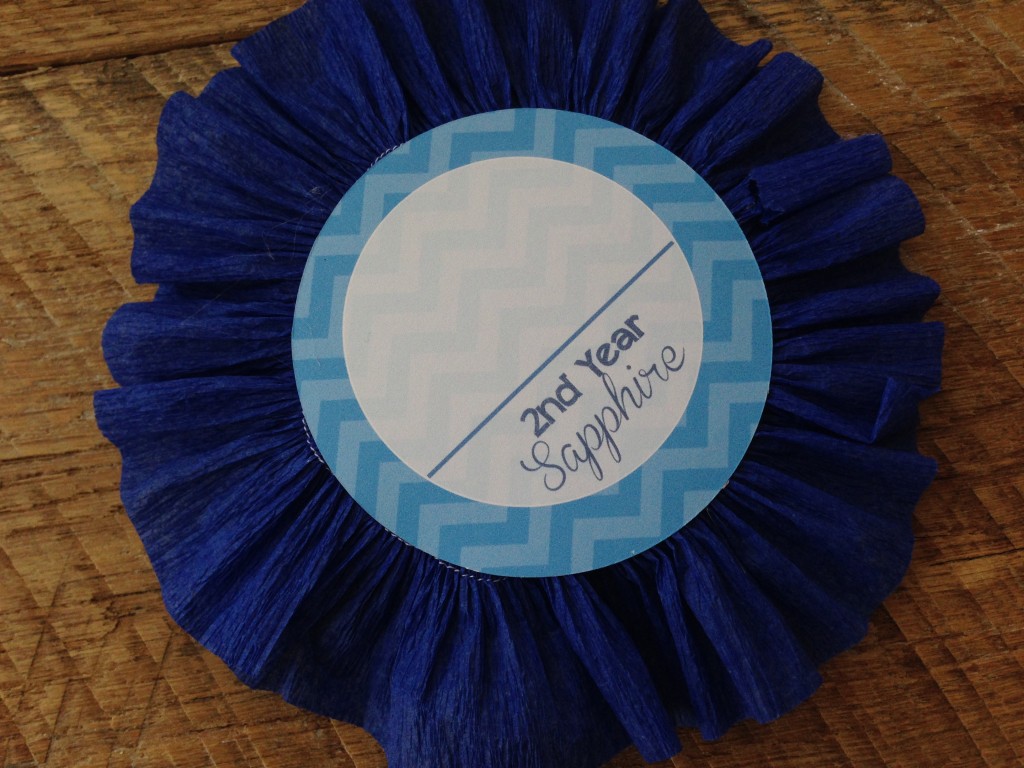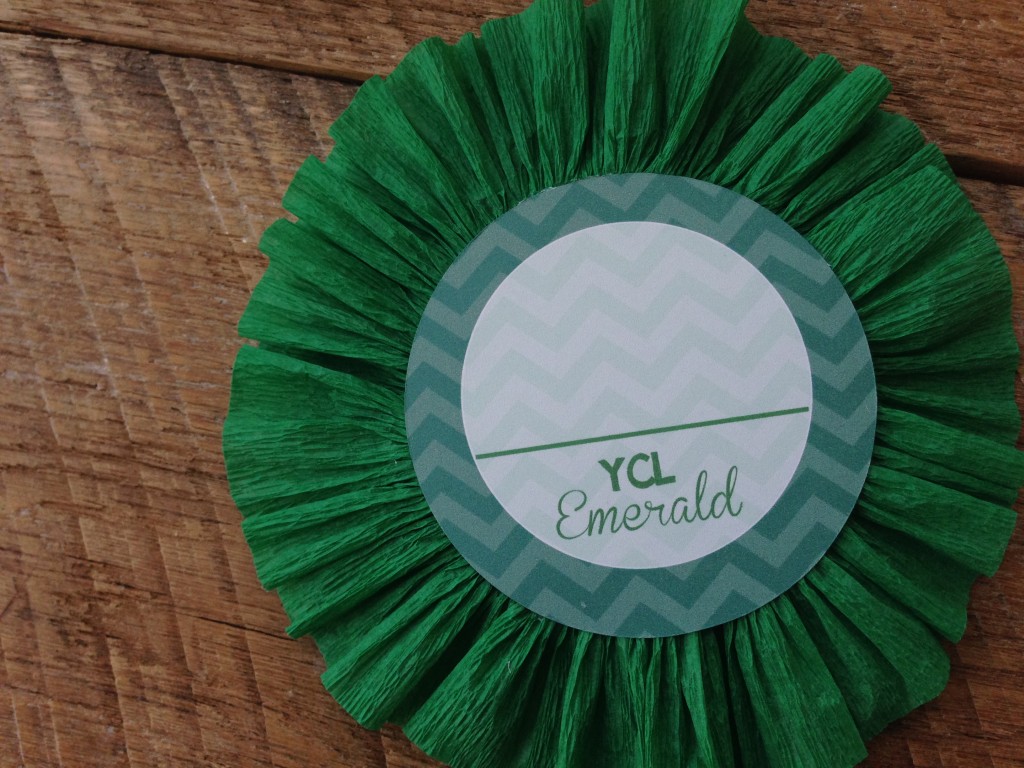 I put a square of double sided super sticky tape and they worked great!