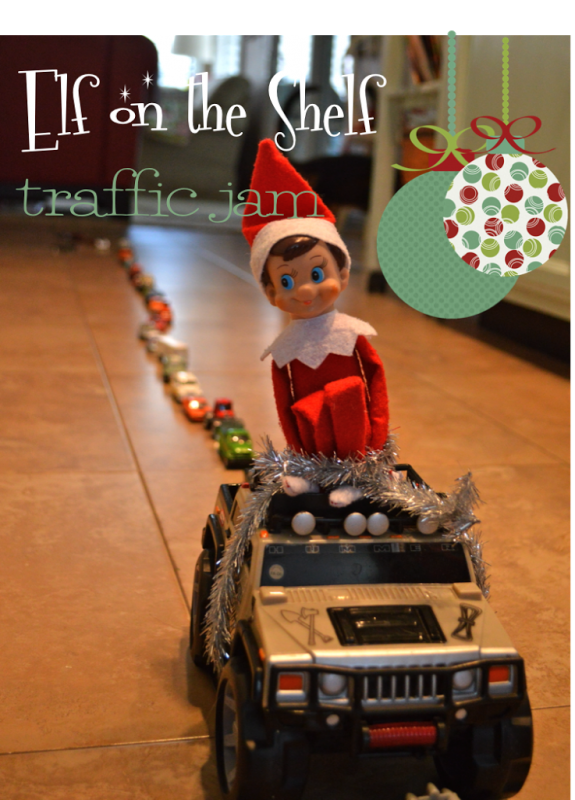 We woke up to a line of cars all the way around our house. Richie, our Elf, was sitting in a Hummer in the traffic jam.
Marbles thought this was so much fun. Every time he walked by the cars, he would hit a few and knock them out of line.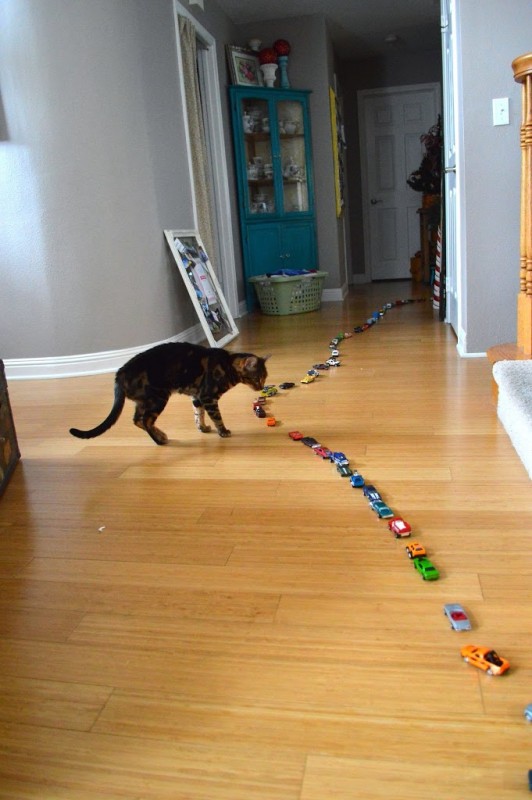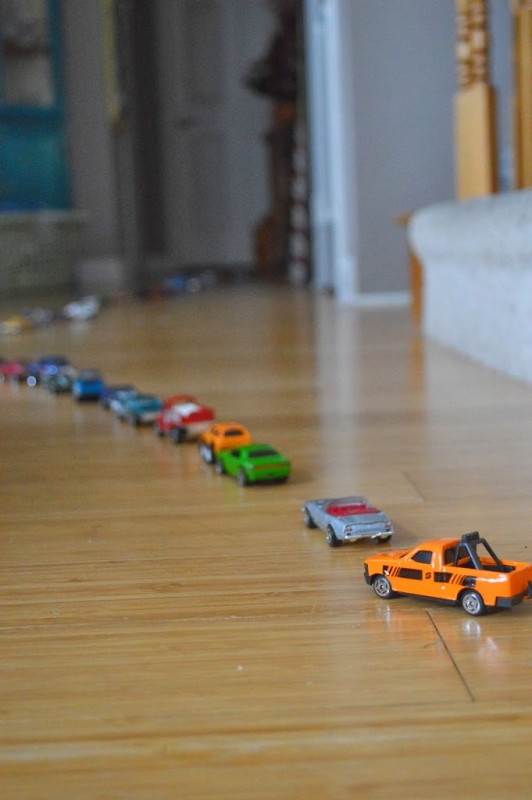 That Richie! He keeps us on our toes!!