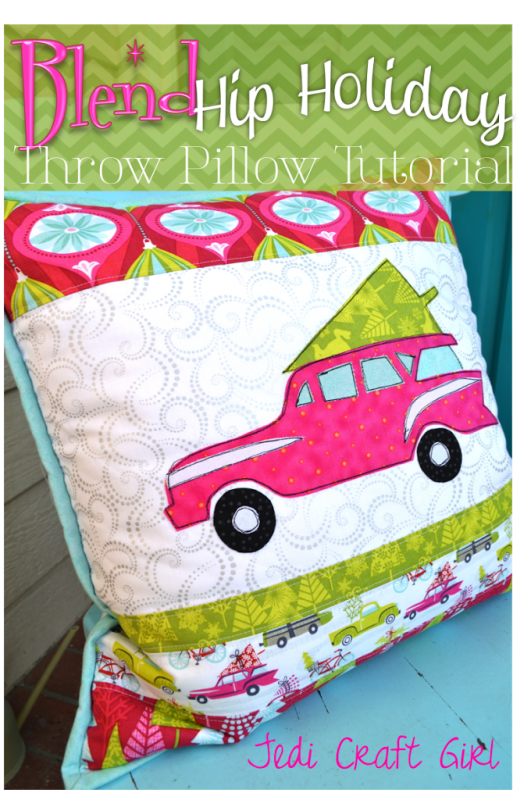 I am so totally in love with this Hip Holiday line from Blend Fabric! My favorite print is the retro cars with the christmas trees! I had to make a throw pillow – surprising? The tutorial is over on the Therm O Web Blog – check it out!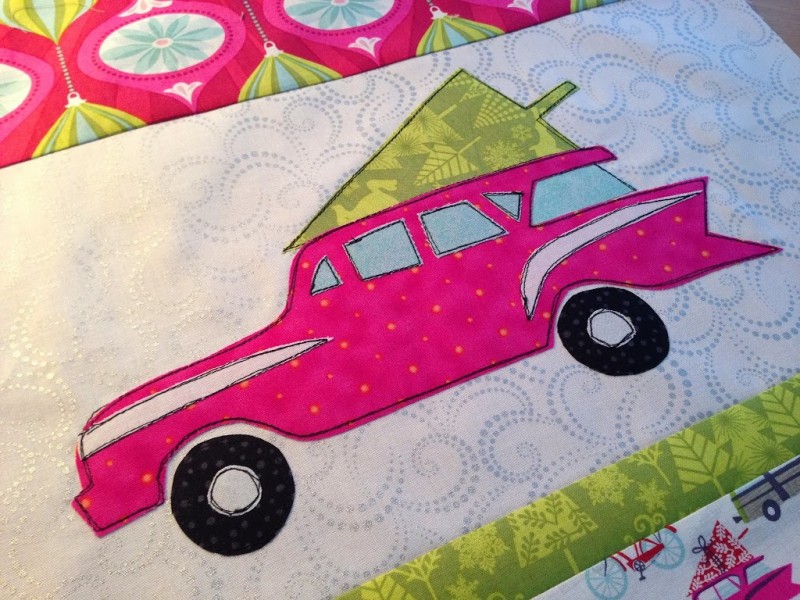 This pillow is featuring my new favorite way to finish a pillow – a zipper flap on the back!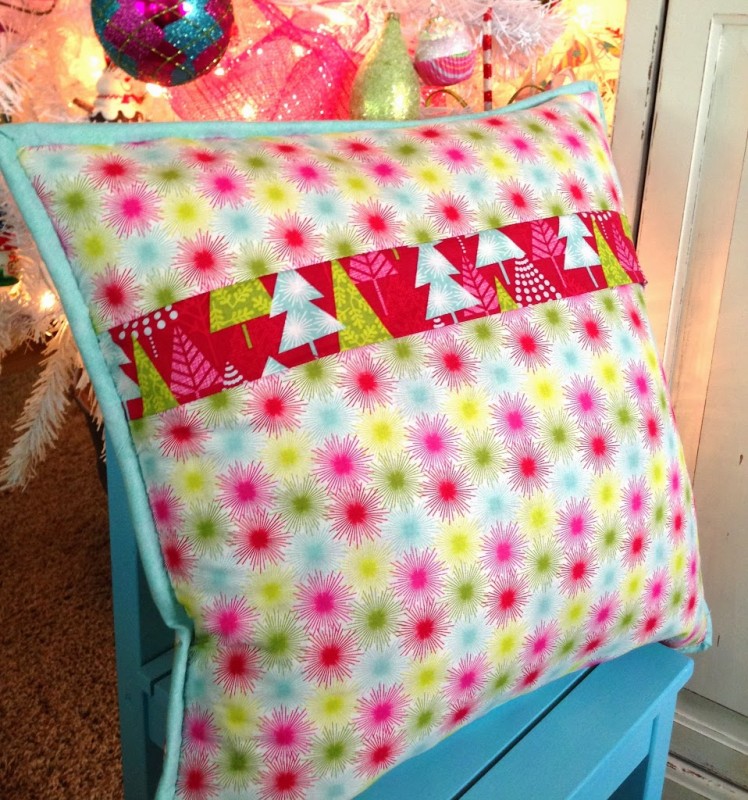 Should I be concerned that I have a matching pink, white, green and aqua Christmas tree in my family room?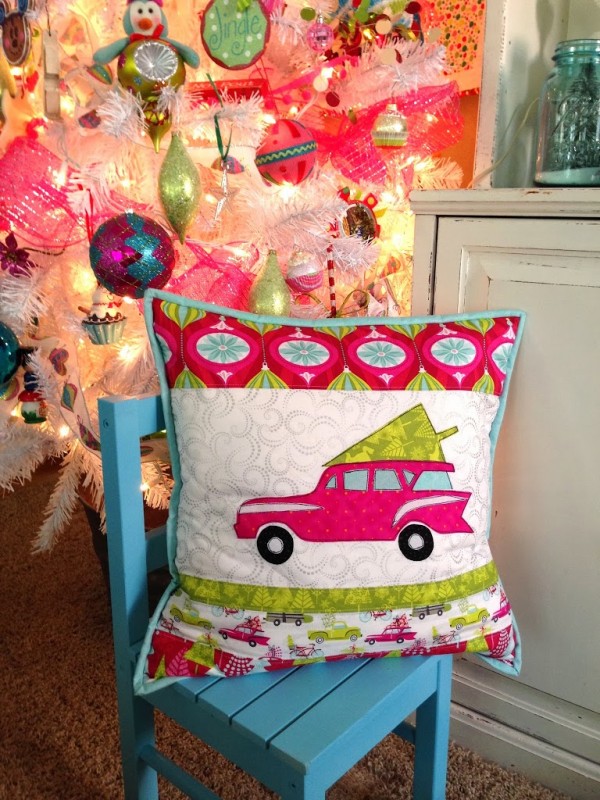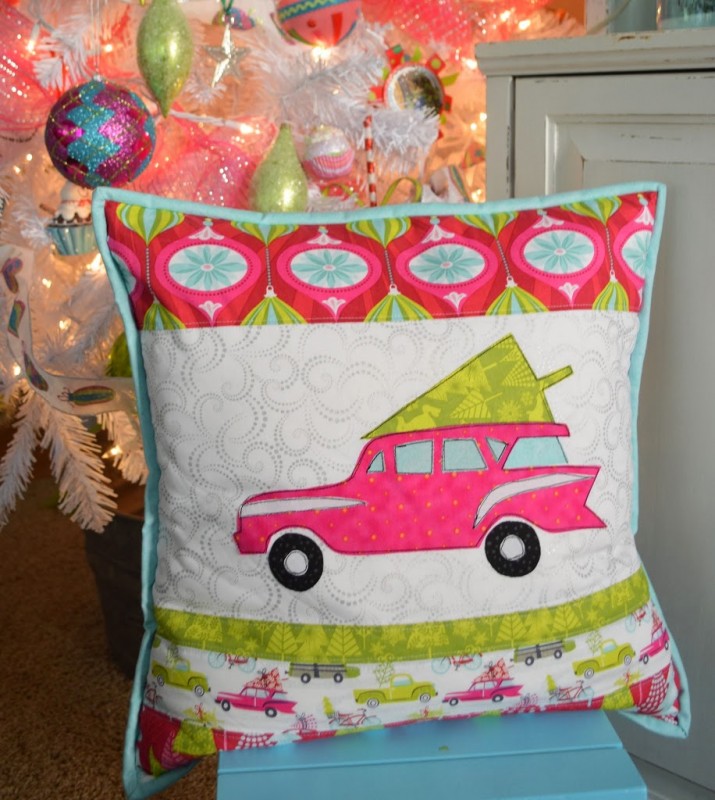 So totally in love!