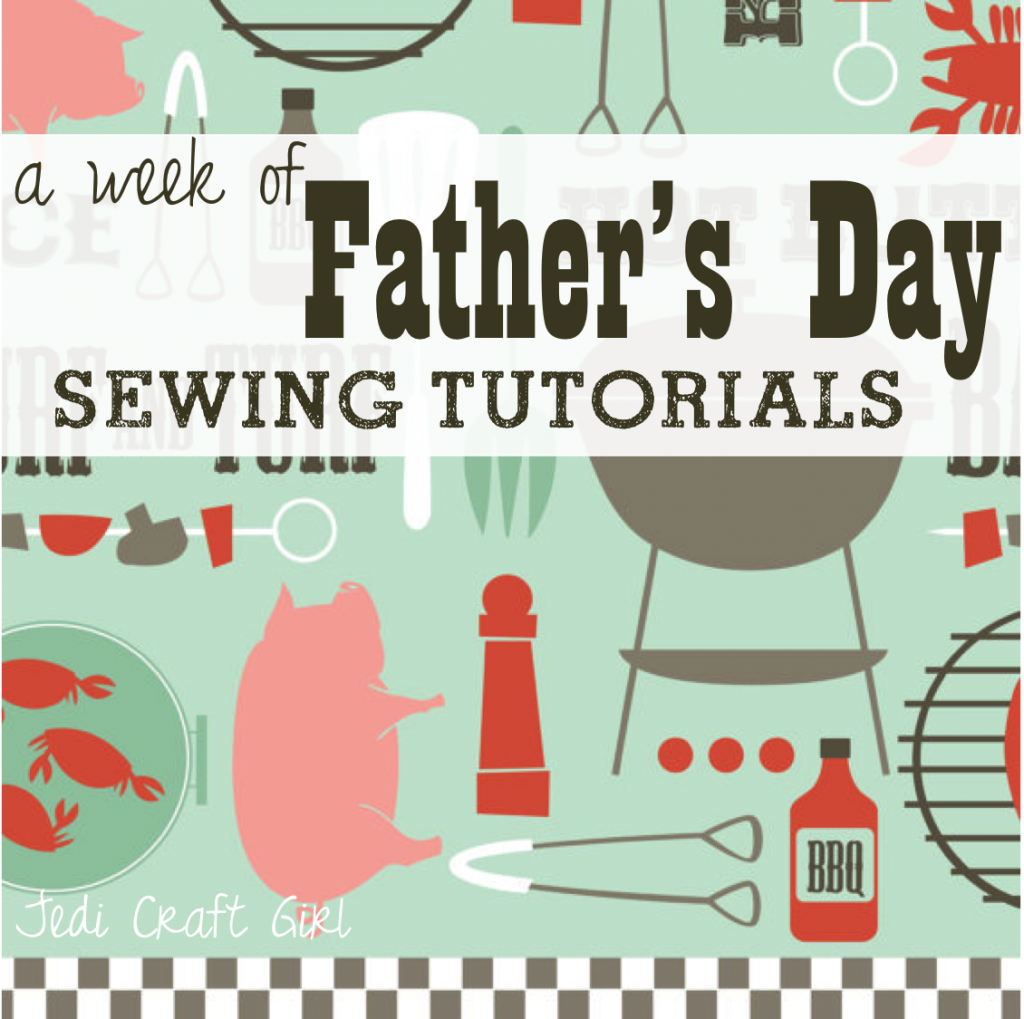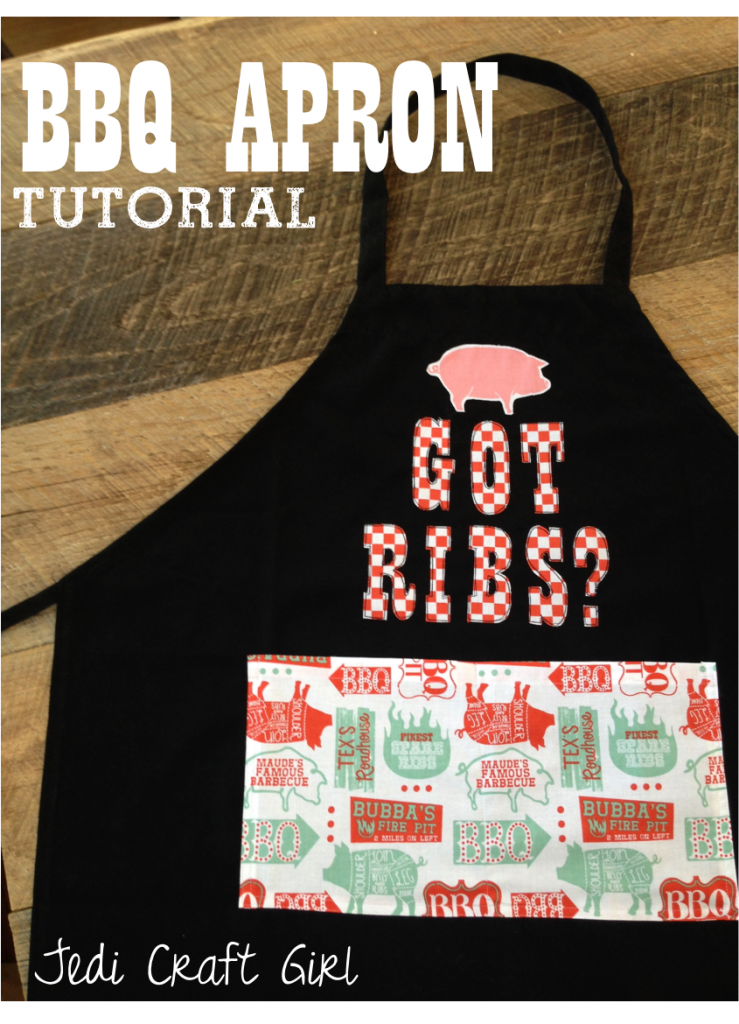 The BBQ Father's Day gift theme continues today with this BBQ apron using the Ribs & Bibs fabric line.  BBQ and Ribs are a big part of our family traditions.  I am so excited to give this apron to my dad who prides himself on his slow-cooked ribs.  I've cut some corners on this project by ordering solid black chef's aprons from Amazon – a 2 pack is about $10 and they arrive in 2 days!  Here's how you can make one:
Supplies:
Solid black chef apron
Fat quarter Checker Board Red
Fat quarter Open Pit White
Pig from Dinner for Two
Therm O Web Heat n Bond Lite EZ print sheets
Print the pattern in reverse on the Heat n Bond EZ print lite printer sheets – they make appliquéing letters a snap!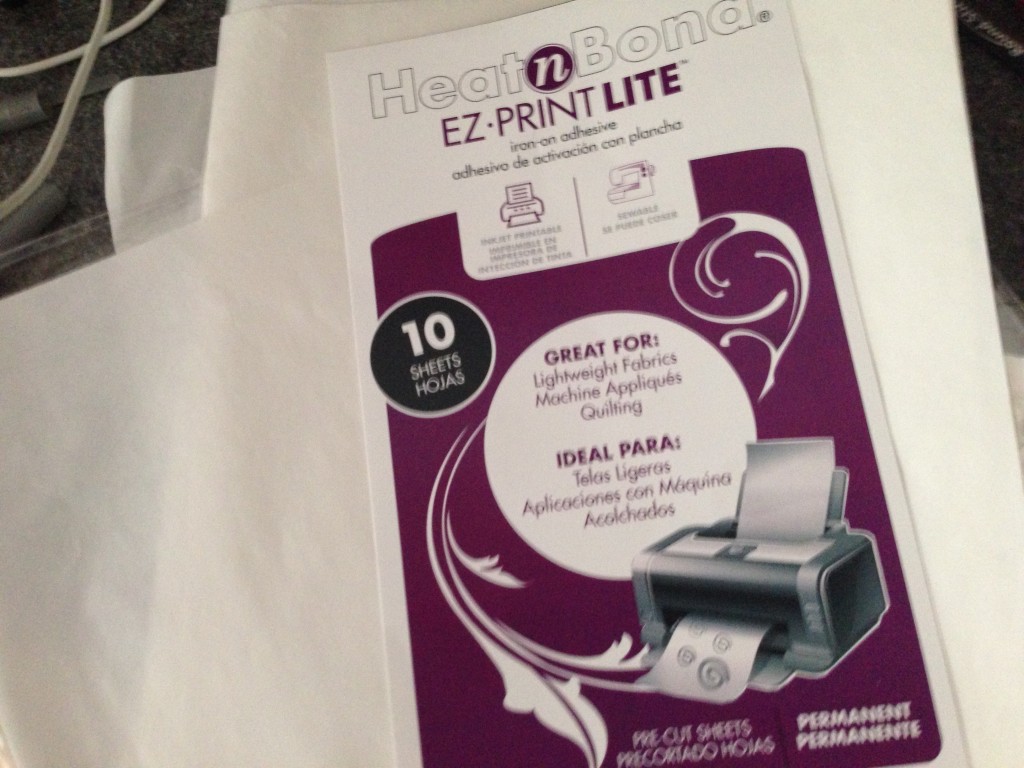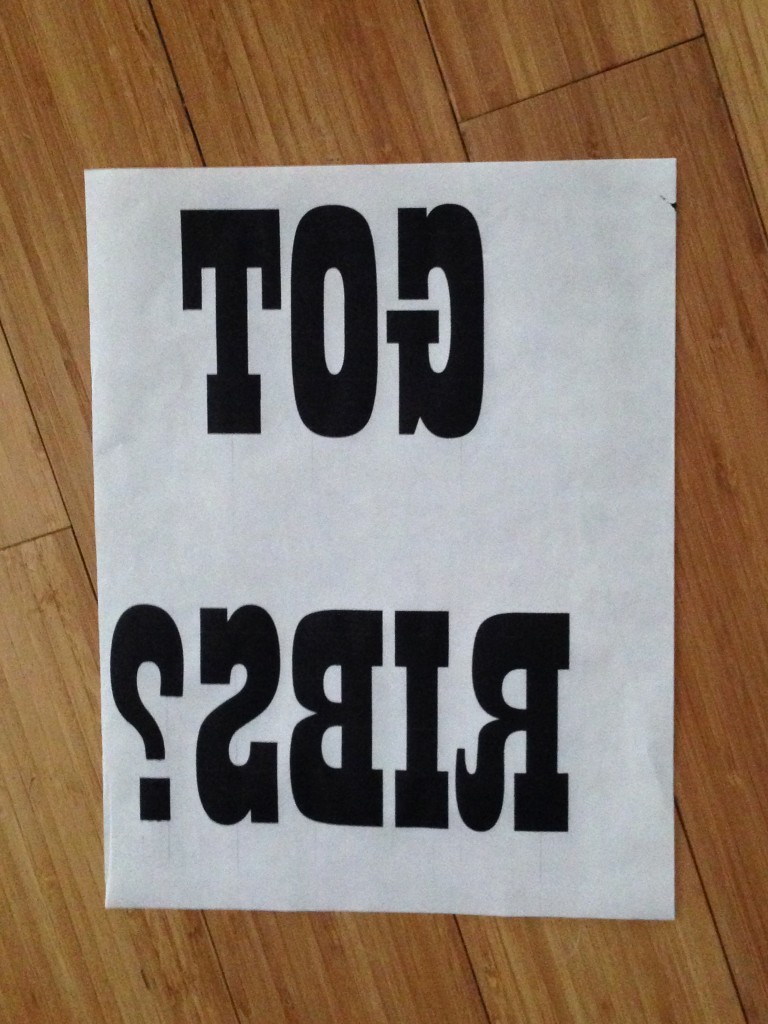 Iron the letters to the wrong side of the checkerboard fabric.Then cut the letters out with scissors – this part takes a little while.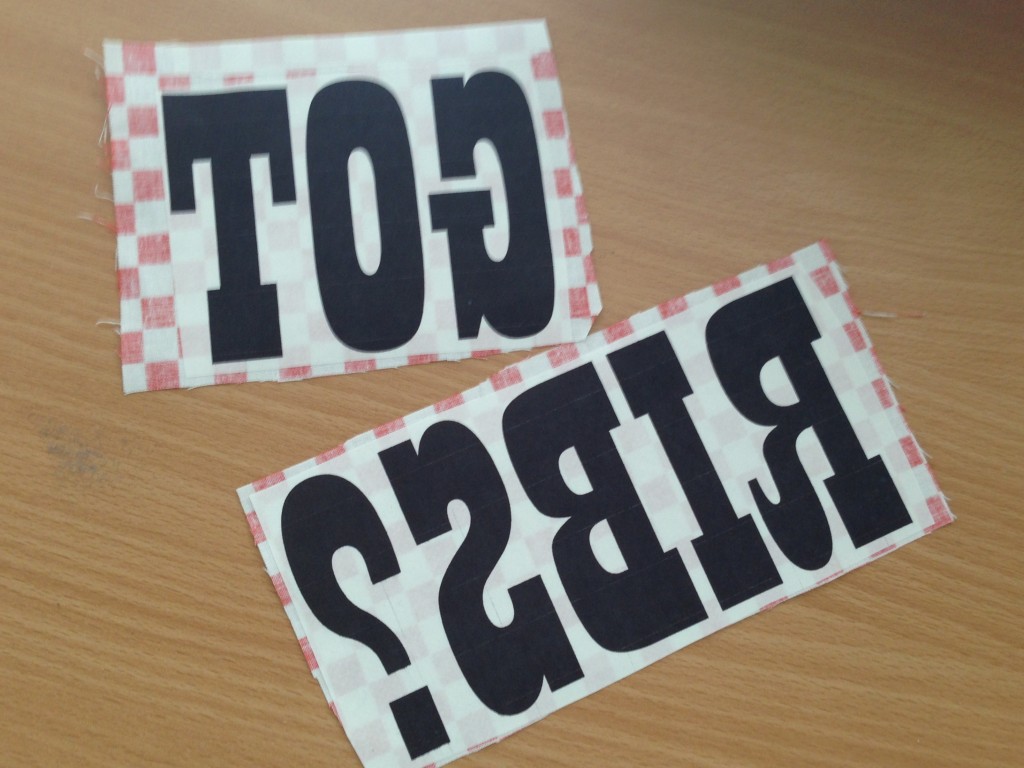 Iron a piece of the Heat n Bond Lite to the wrong side of the pig.  Cut out the pig leaving a boarder of white.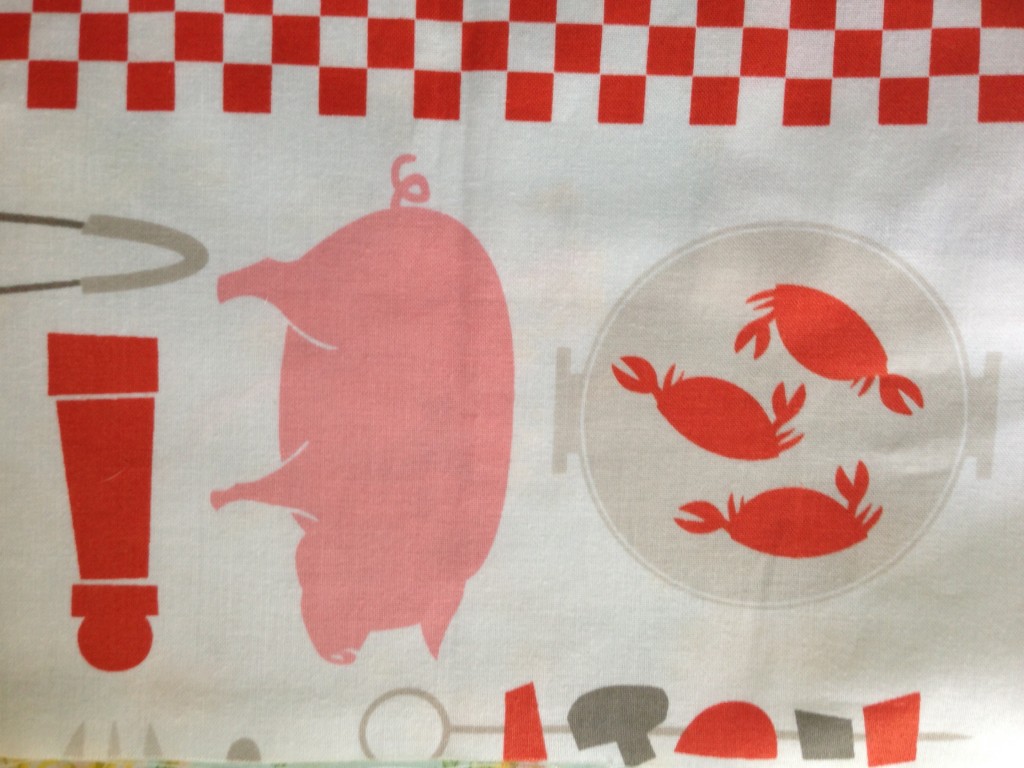 Peel off the backing paper.  Center the pig and the letters on the top portion of the apron.  Iron in place.  Top stitch around each letter and the pig.  Yes, it's a little tedious, but think of all the time we saved by not sewing then apron 🙂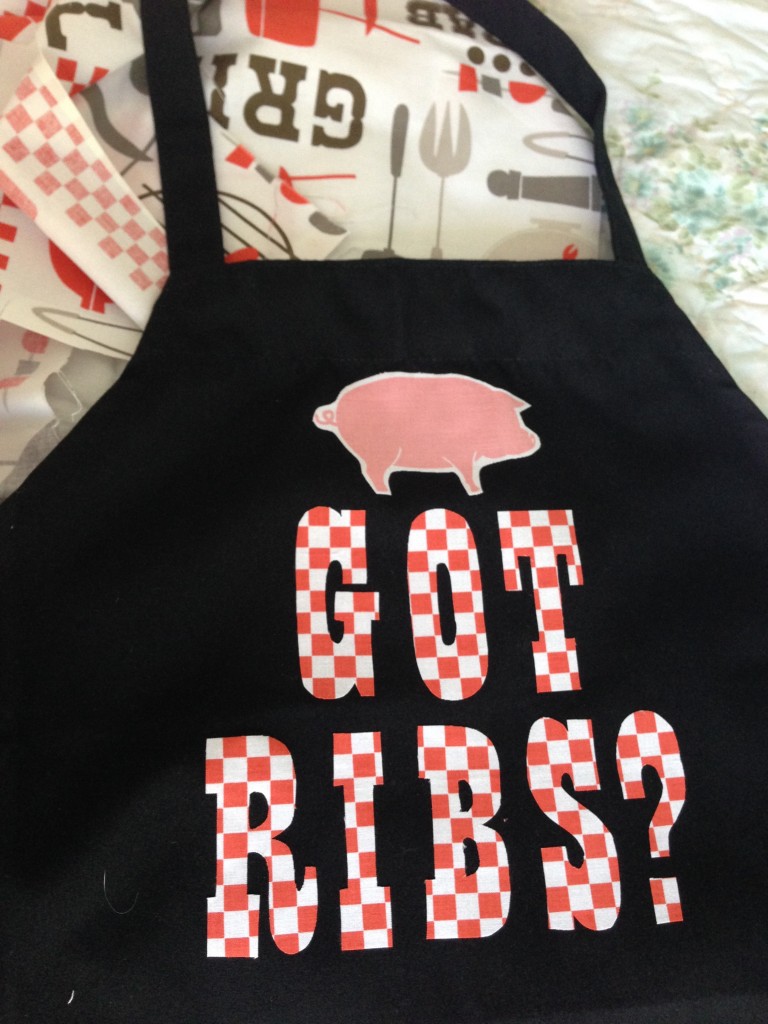 Prepare the pocket by cutting a rectangle 15.5″ x 9″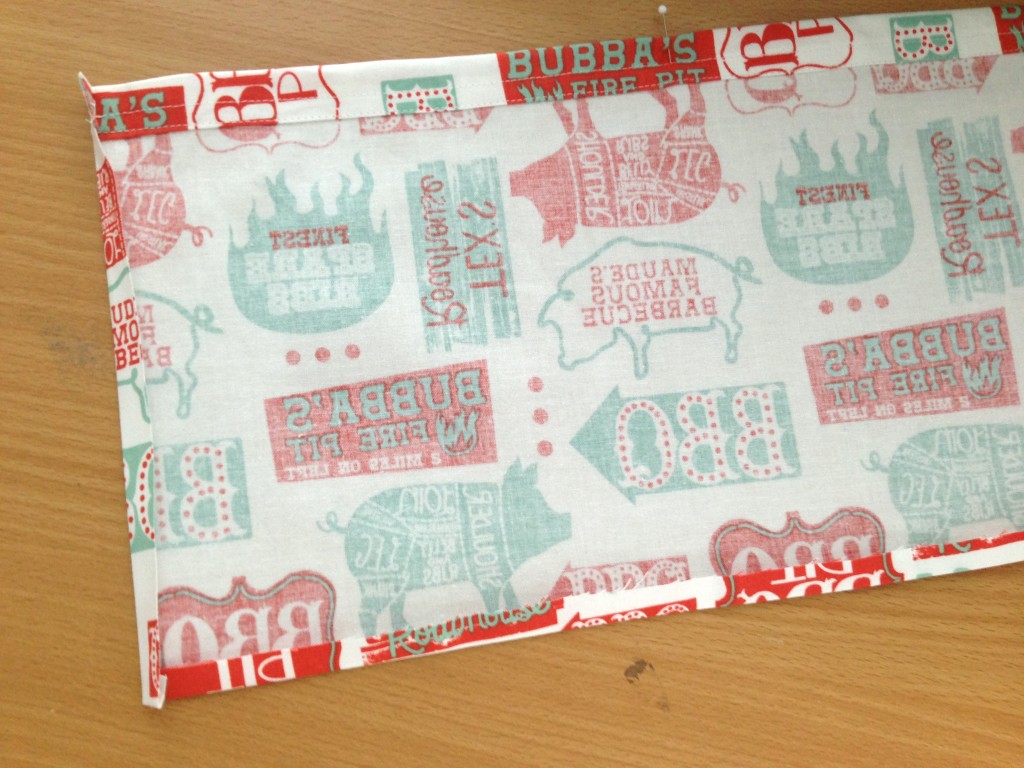 Press the sides and bottom in 1/4″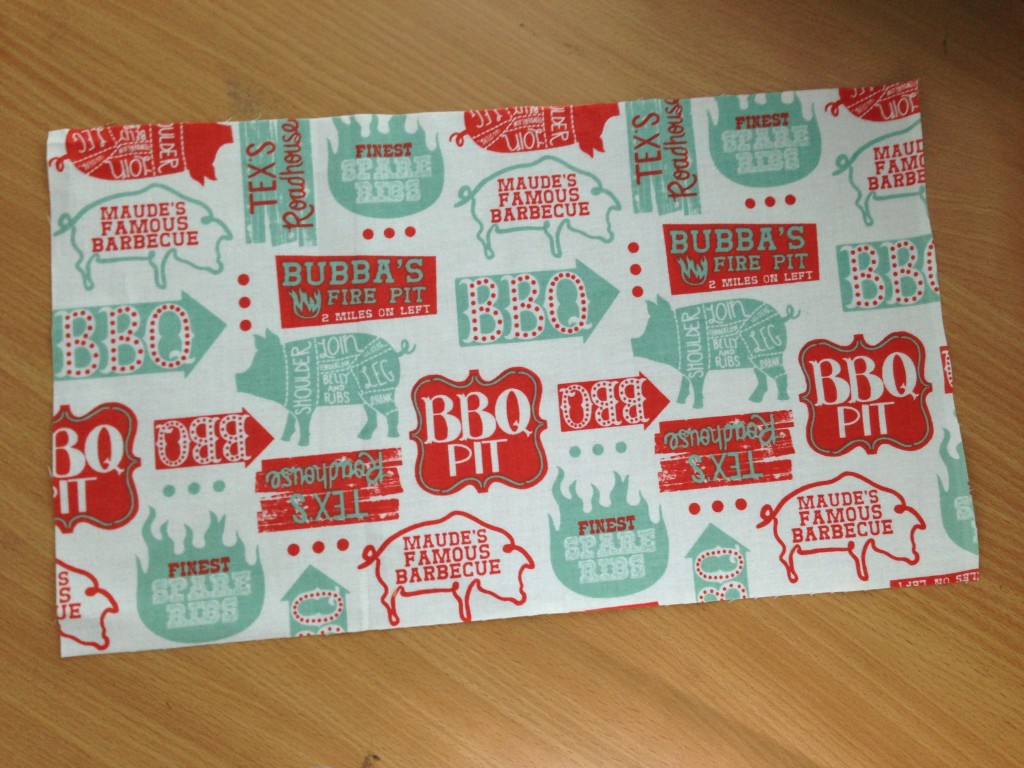 On the top edge of the pocket, sew a 1/4″ hem and then roll it to make a 1/2″ hem.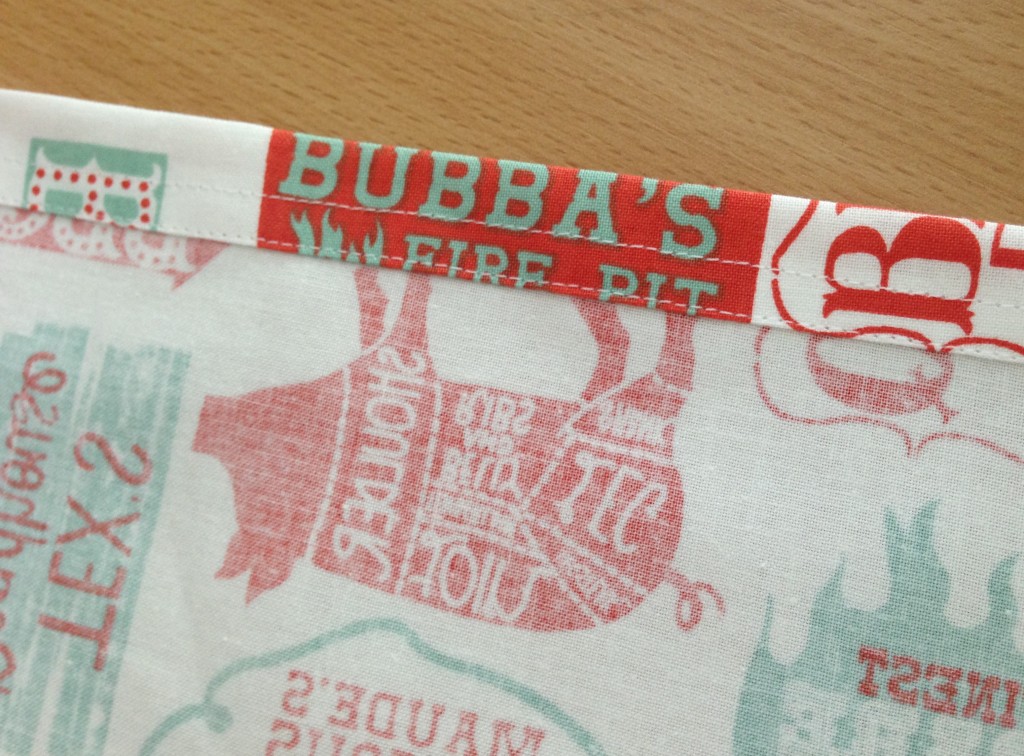 Pin the pocket into place and topstitch around the sides and bottom.  Top-stitch again 1/4″ away from the first seam.  This helps prevent fraying inside the pocket where there is a raw edge.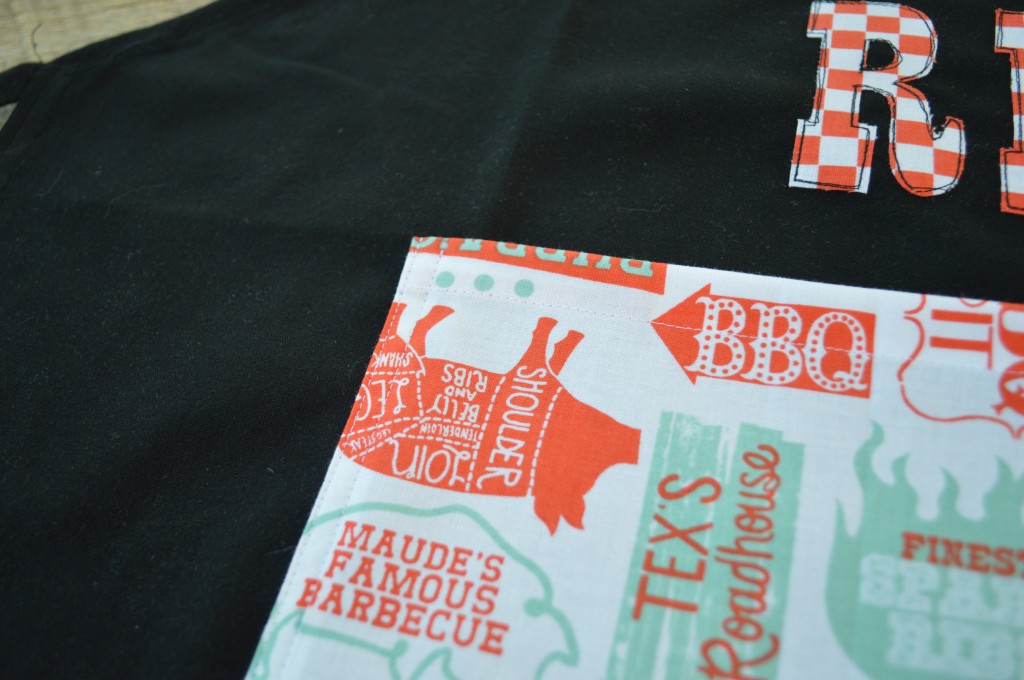 Finally, find the center of the pocket and sew a straight seam to make 2 sections of pocket.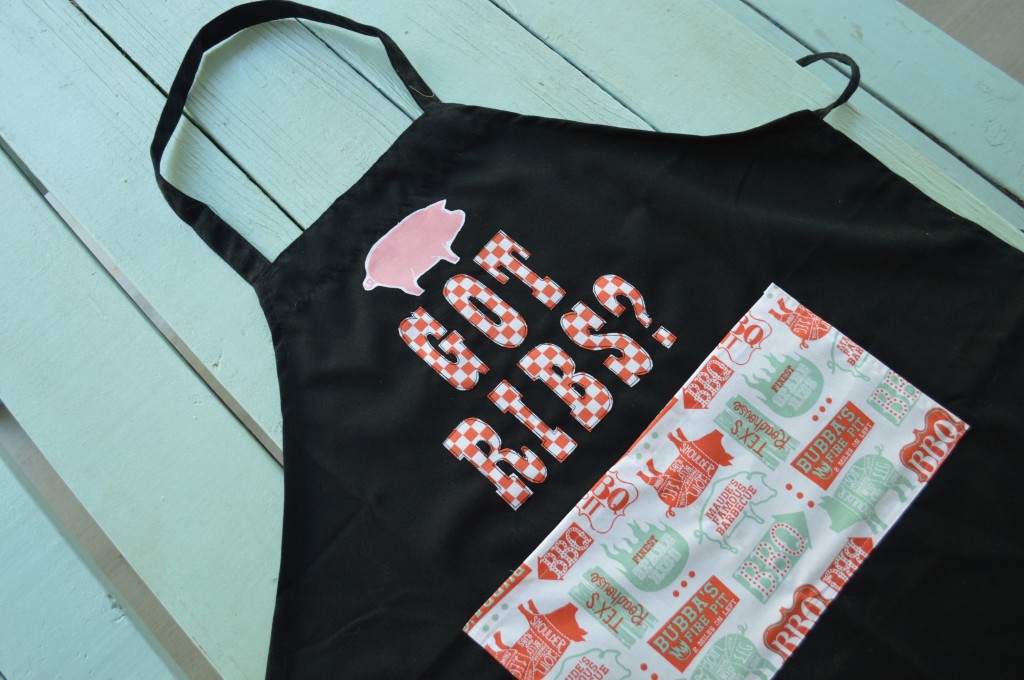 I made my husband close his eyes while modeling this apron so he wouldn't see it – he is getting one for Father's Day too!!