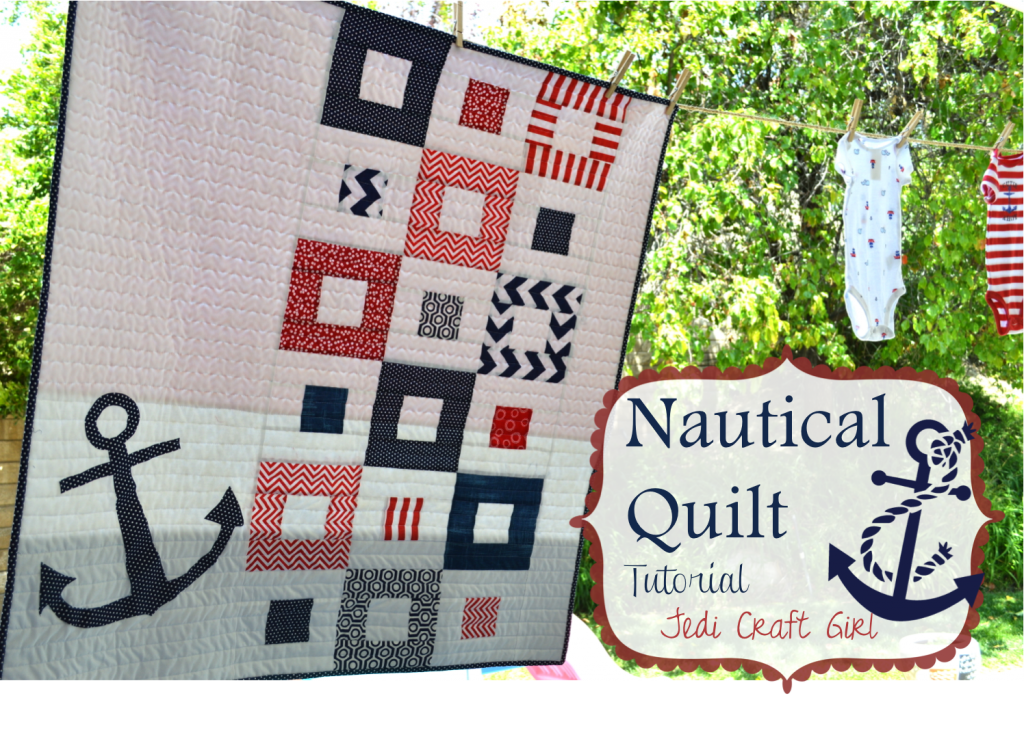 I am happy to share with you my Nautical Quilt tutorial.  One of my good friends is expecting a baby and her nursery has a nautical theme.  I came up with this quilt to give her at her baby shower.  I love how it turned out!
The quilt starts with a simple square in a square block.  (1/4″ seams throughout)
Cut the center piece is 3.5″ square.
Cut the side pieces (2) 3.5″ x 2.5″
Cut the top and bottom pieces 7.5″ x 2.5″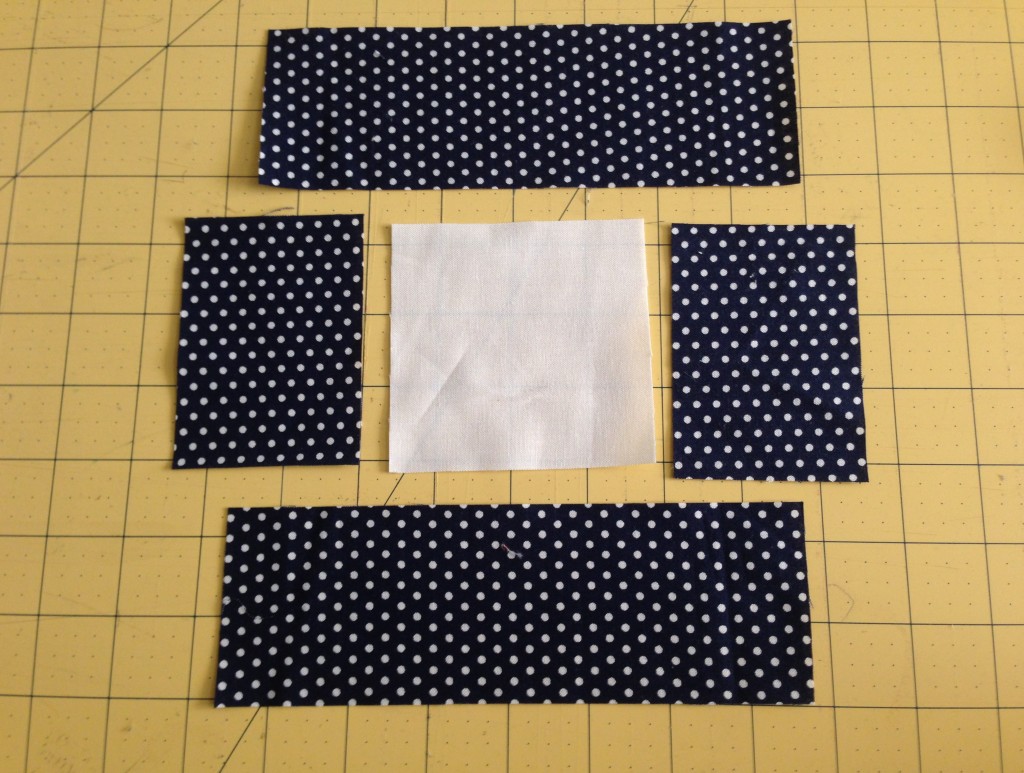 Sew the side pieces on and press toward the dark.  Sew the top and bottom pieces on and press toward the dark.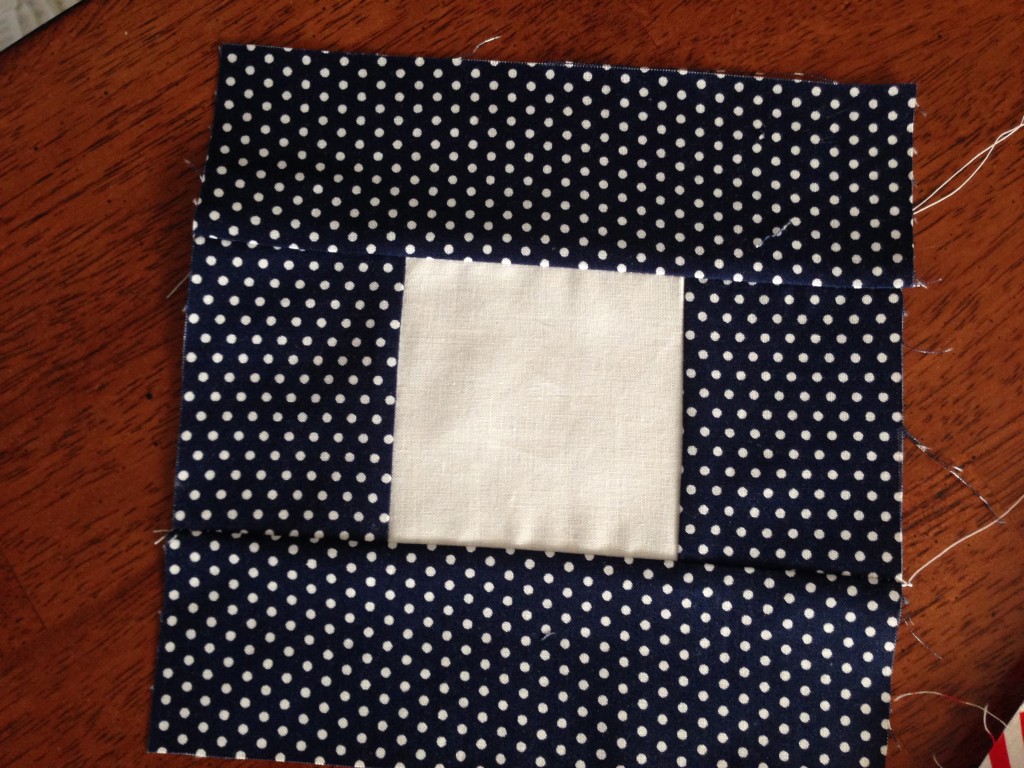 Now that you have the basic block down, make 9 like this with red or navy borders and a white center.  Then make 9 the reverse, white sides and a red or navy center.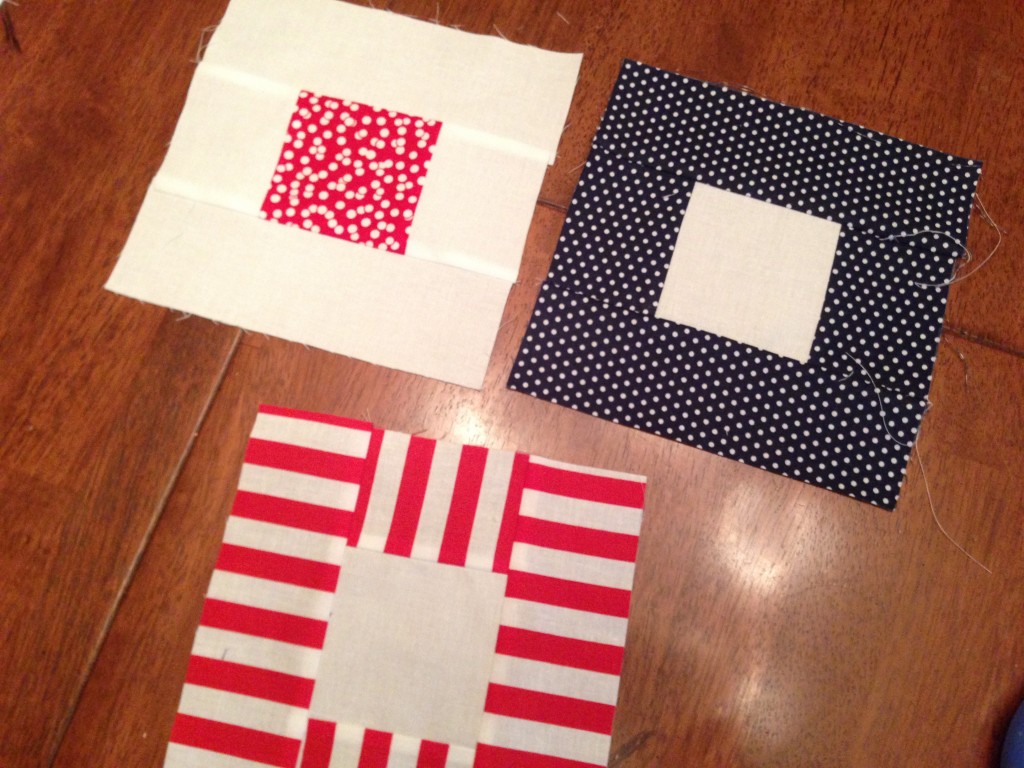 Assemble the blocks in rows like this: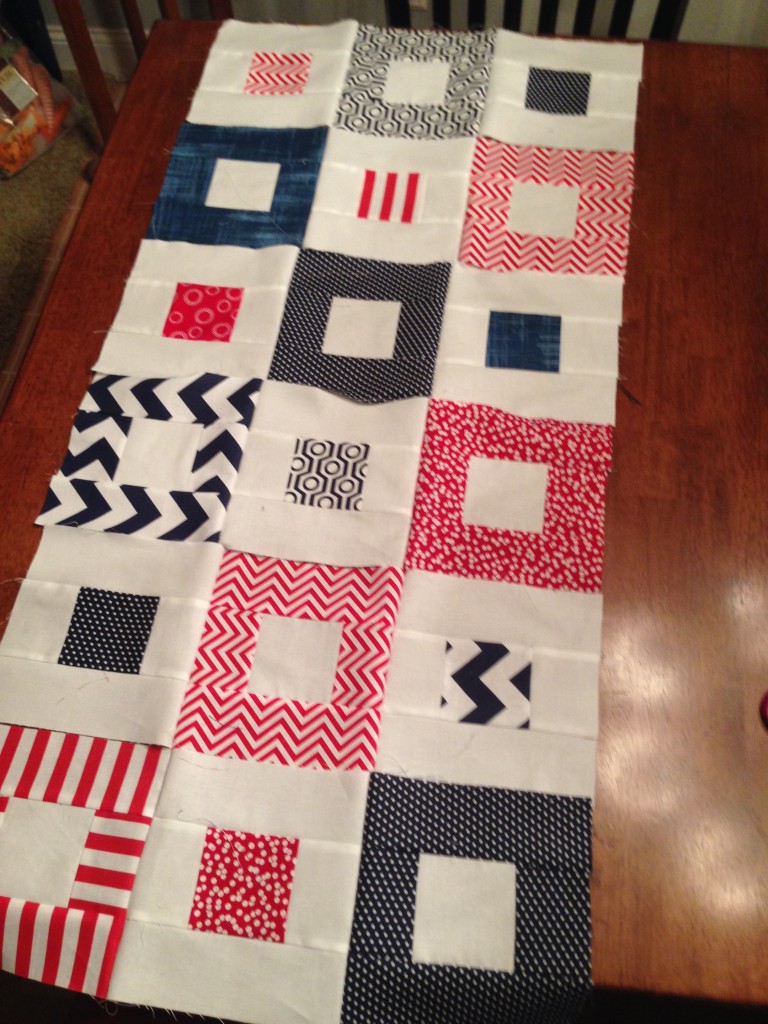 For the large white pieces, cut"
15″ x WOF
4.5″ x WOF
Sew these to the sides of the block portion.  Square up the edges.
For the appliqué, I just googled "anchor clip art" and found this anchor – there are hundreds to choose from.  Trace the anchor onto Therm O Web Heat n Bond Lite.  Iron the heat n bond to the wrong side of the navy fabric.  Cut out the anchor, peel off the back and press into place.  Top stitch in matching thread.  I toyed with the idea of adding rope, ribbon, or ric arc along the length connecting to the anchor, but ultimately I decided to leave it as is.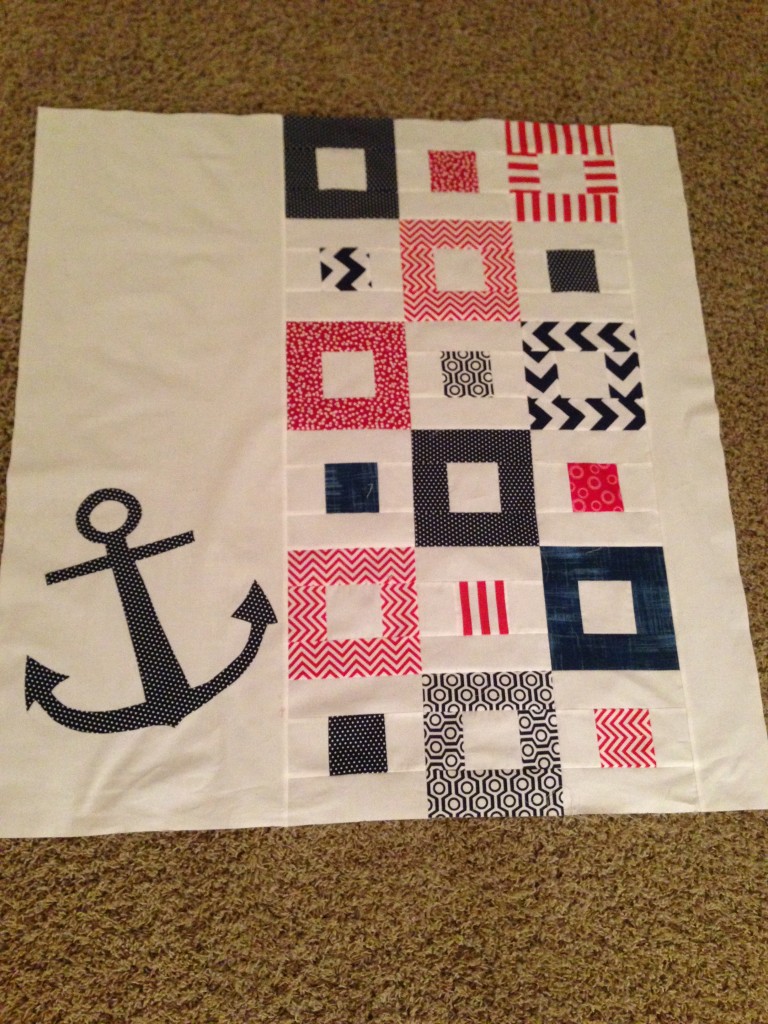 I quilted it with straight lines.  I measured the lines so they would cross the squares in equal portions.  I love the navy & white polkadot binding.  Now it's time to throw a Nautical themed baby shower!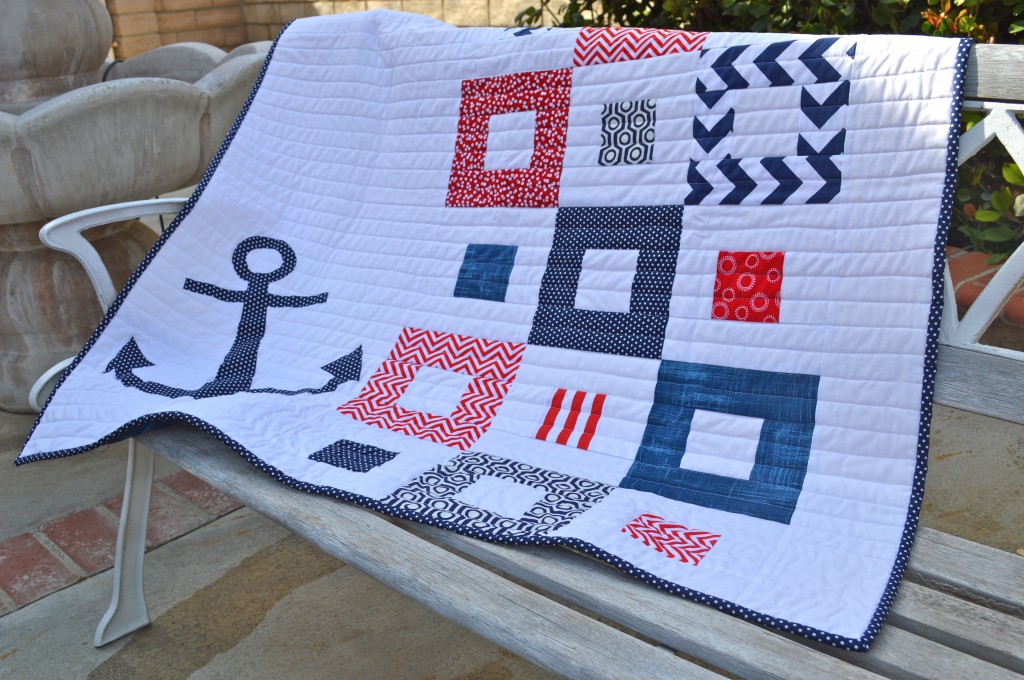 This is me and the mommy-to-be.  The shower was super fun!!