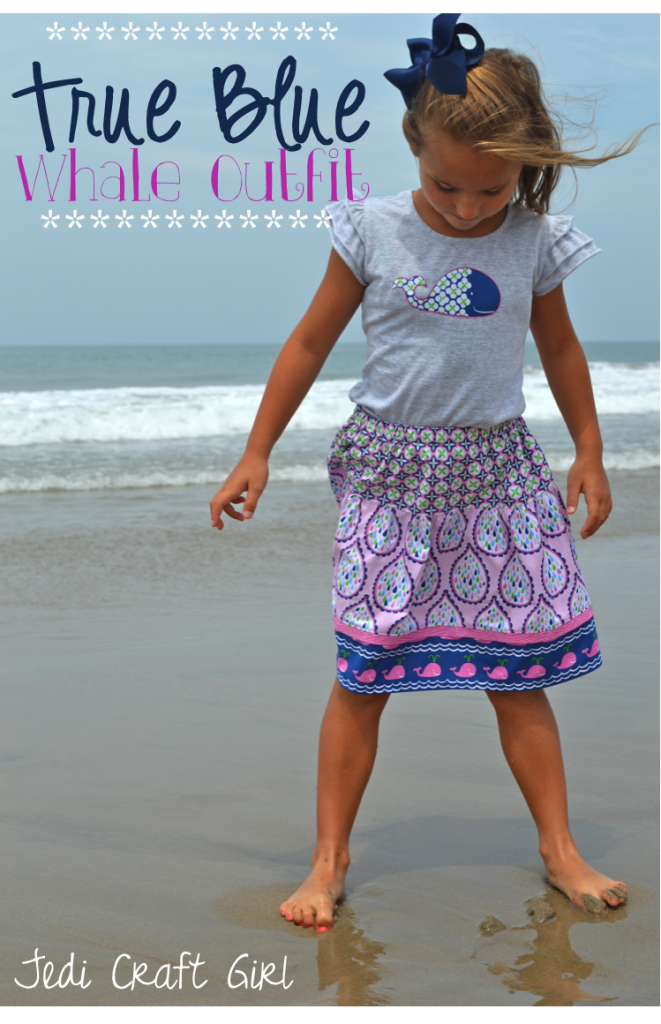 I can't get enough of these whales from Blend Fabrics!! We are all sporting whale shirts!  I think we will be wearing these to Sea World when we go 🙂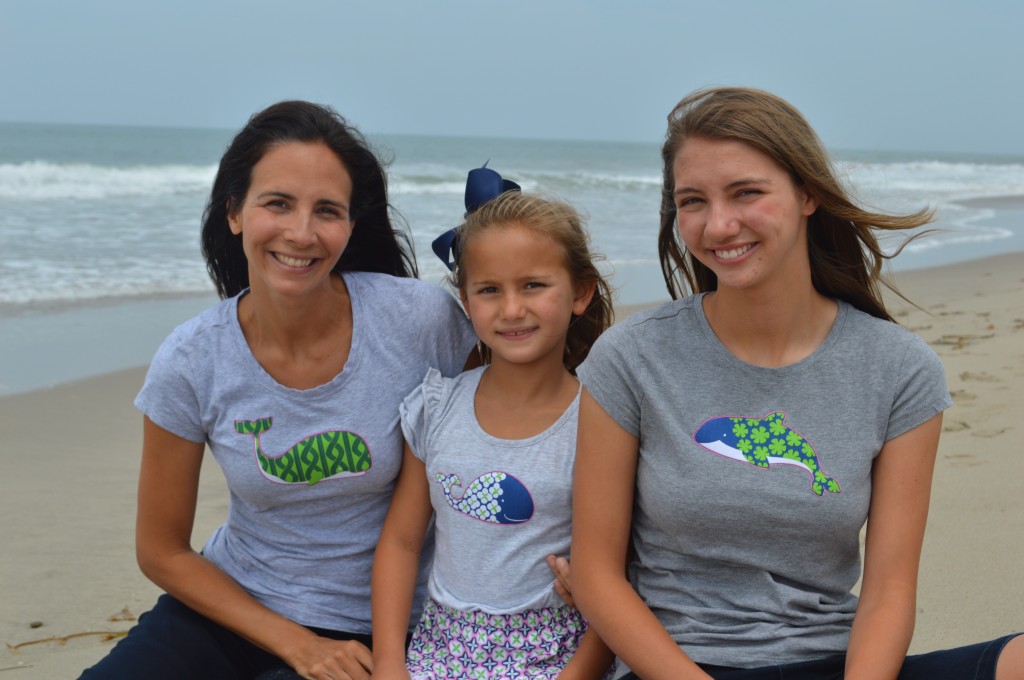 The fabric is cute enough that all you need to do is add some Heat n Bond to the back side of the whale, cut it out and then iron it to what ever you want!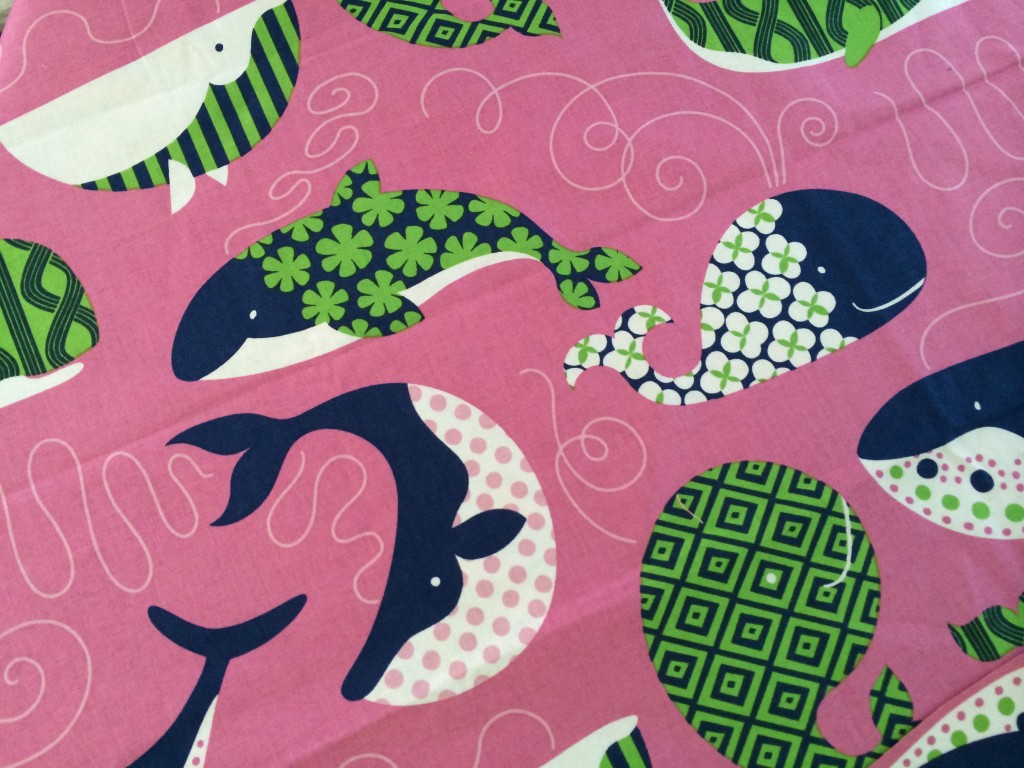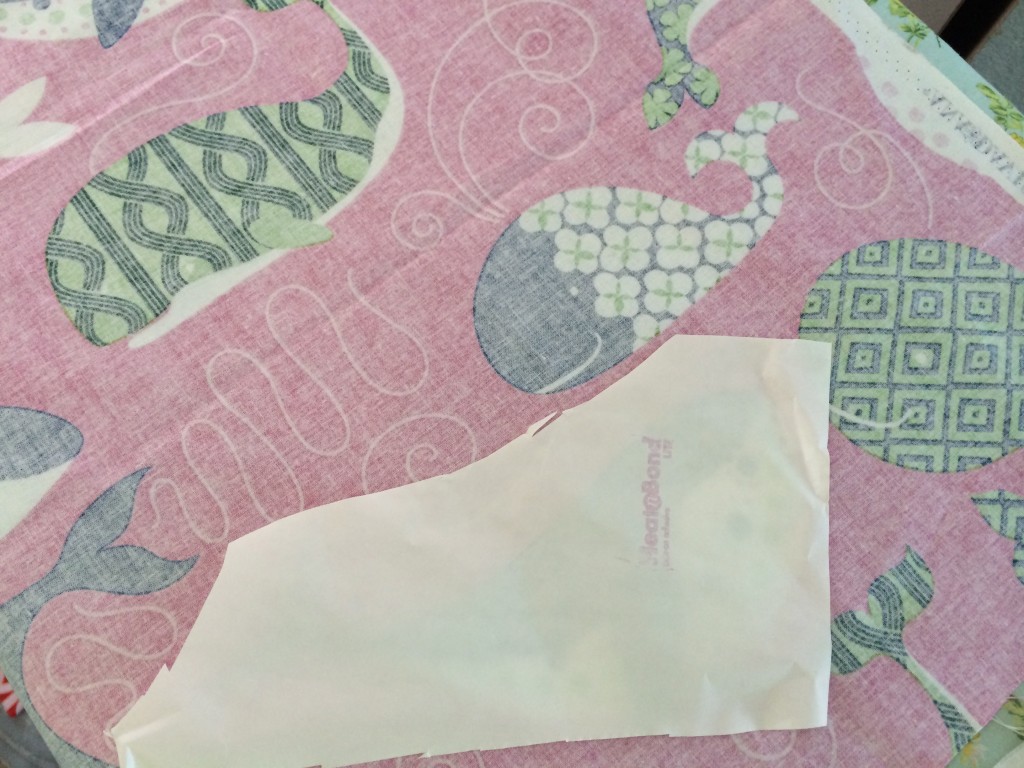 After I ironed the whale to the T-shirt, I top-stitched around the whale twice.  Sally needed a complete whale outfit (I am pretty sure if I had enough fabric I would have sewn myself a whale skirt!!)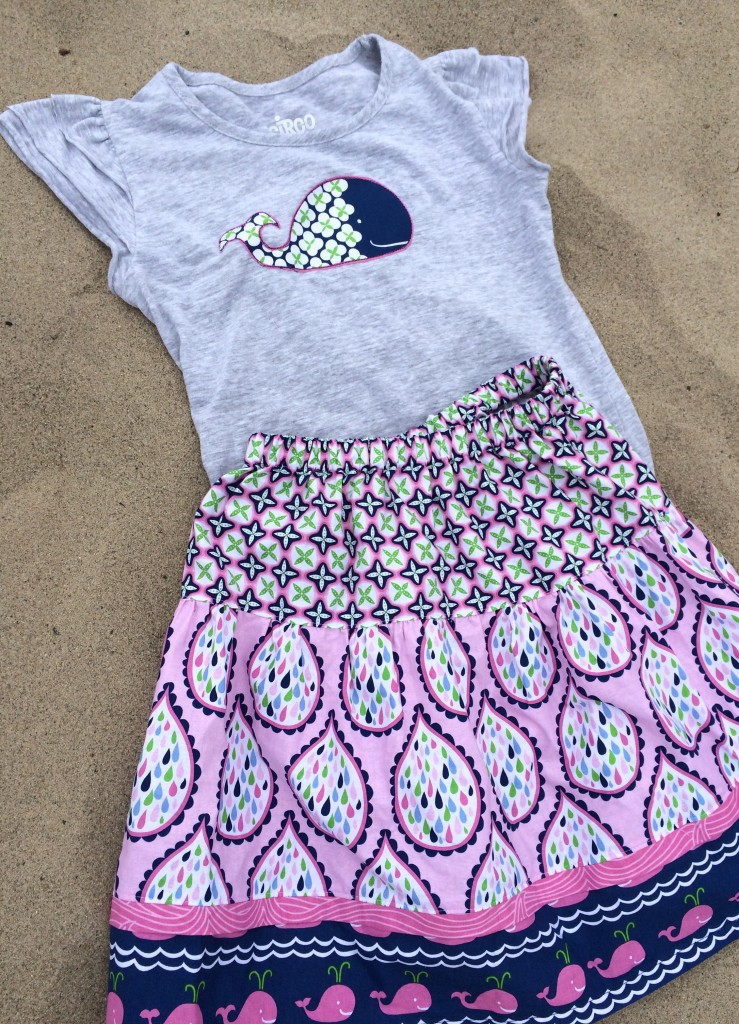 I used skirt "A" from the pattern book Little Sassy Skirts.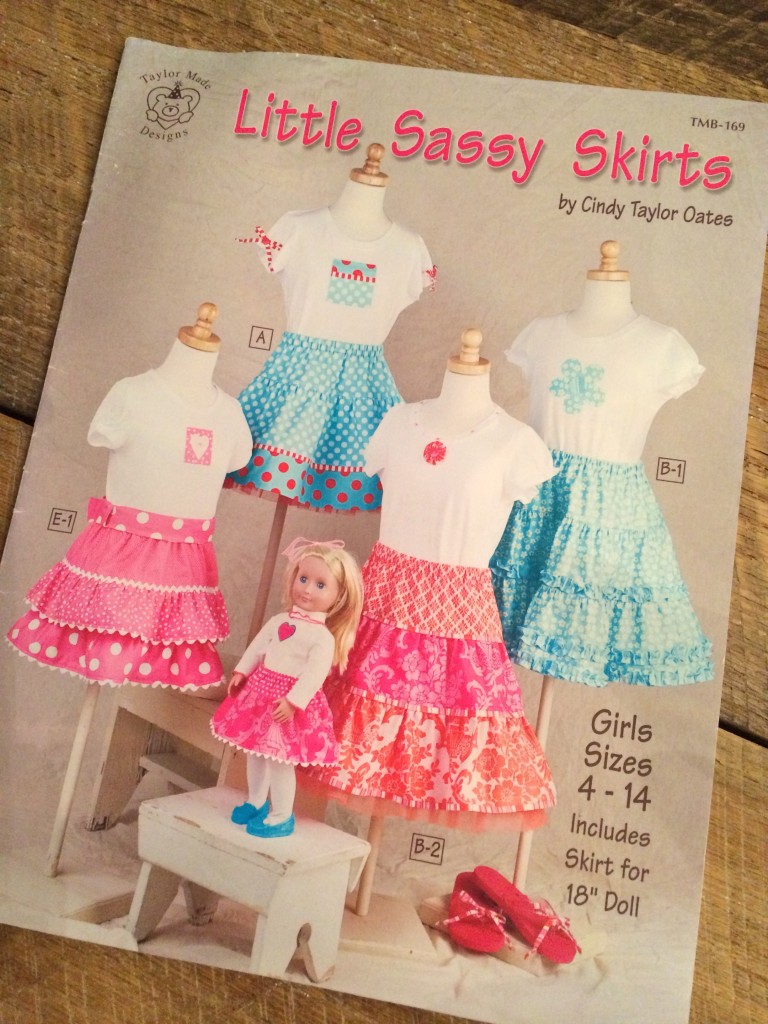 I have made these skirts over and over.  The patterns are easy to follow and everything is done with rotary cutter measurements (a quilters dream!).  This skirt is fun because you don't have to have a lot of yardage, I only had half yards of the True Blue prints and I love the 4 prints all pieced together!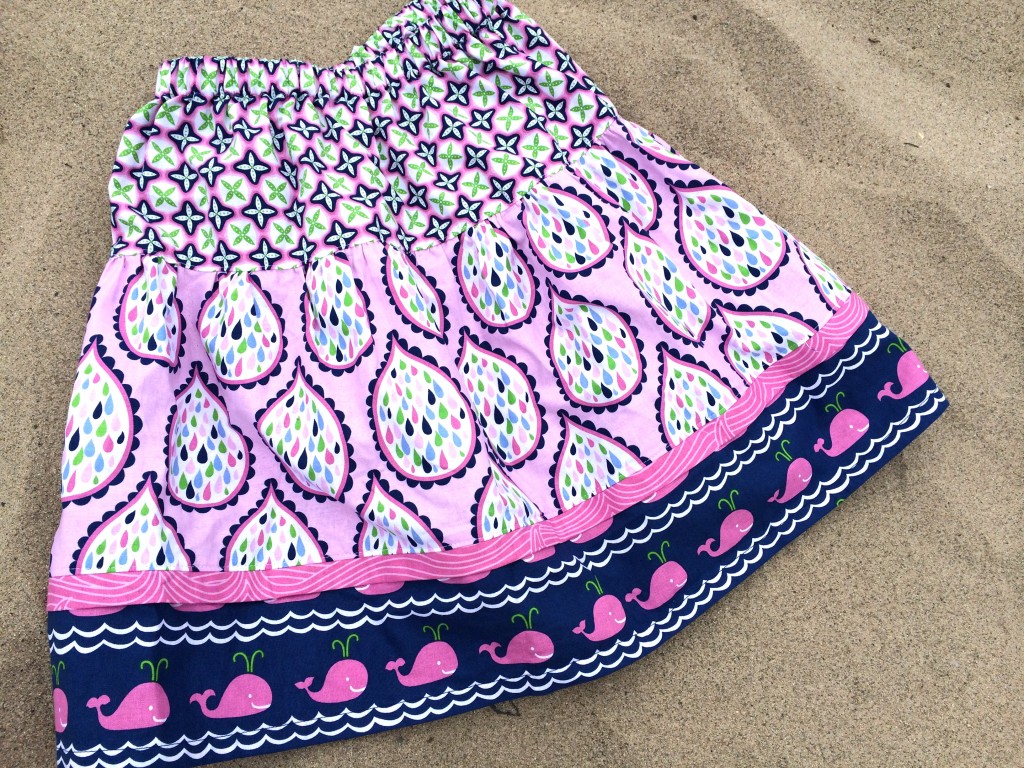 We had such a fun day at the beach!  It was beautiful!  I love summer and I love whales 🙂