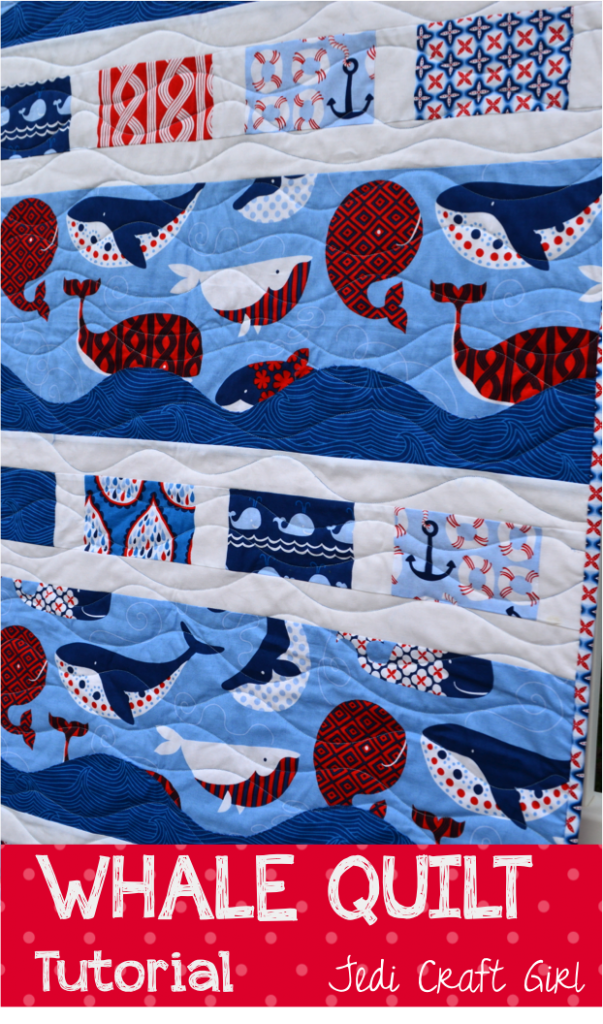 Did I happen to mention I love whales and I love this True Blue fabric line from Blend?  (haha)  The fabrics needed to come together in a quilt and I LOVE how it turned out.  Here it the pattern if you would like to make one – it is a quick quilt for sure!!
Finished Quilt Size: 40.5″ x 51″
Whale fabric 1 yard
Blue Wave fabric 0 .5 yards
White fabric – 1 yard
Coordinating prints (5) – fat quarters or quarter yard cuts
Spray n Bond Basting Adhesive
Begin with the whale strips….
Cut (3) 10″ x WOF Whale strips
Cut the blue wave fabric into (3) 4″ x WOF strips.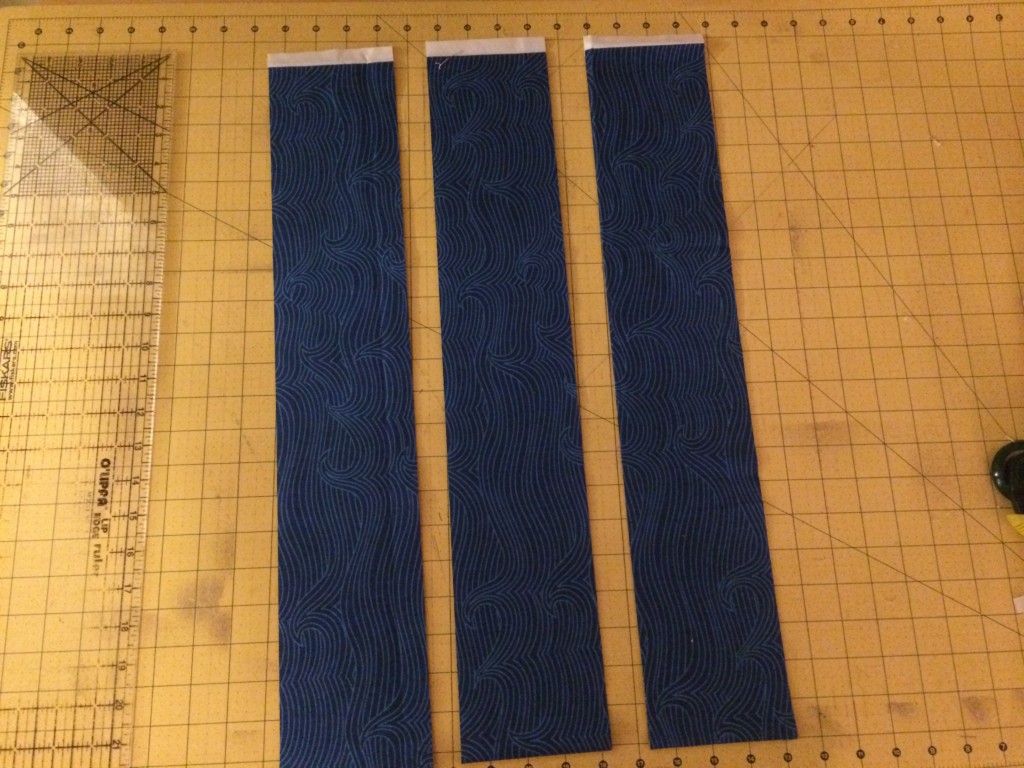 Free hand cut a wavy edge to each blue strip.  You can do it!!  Just let the scissors cut where they may.  Mine are not perfect, but neither are real waves.  Mine are all different heights and depths.  Using the Spray n Bond, spray the wrong side of the blue waves and align with the bottom edge of the whale strips.  Do this to each of the 3 whale and wave strips.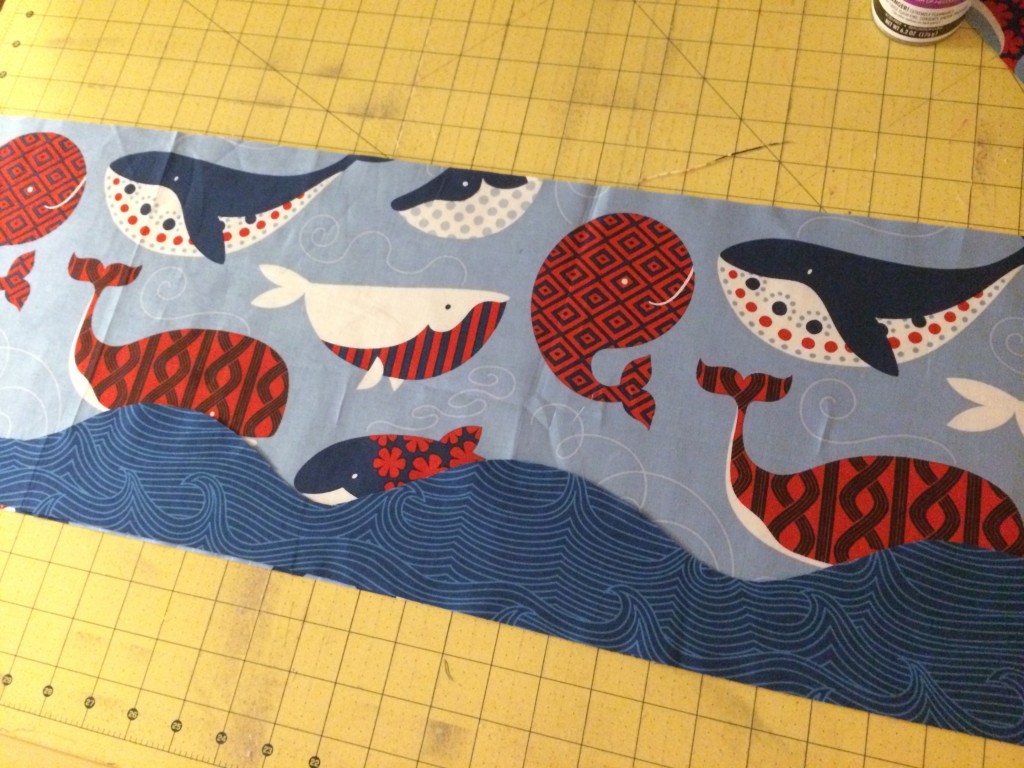 Top stitch close to the top of the waves in matching thread.  I love how the whales look like they are swimming in the waves!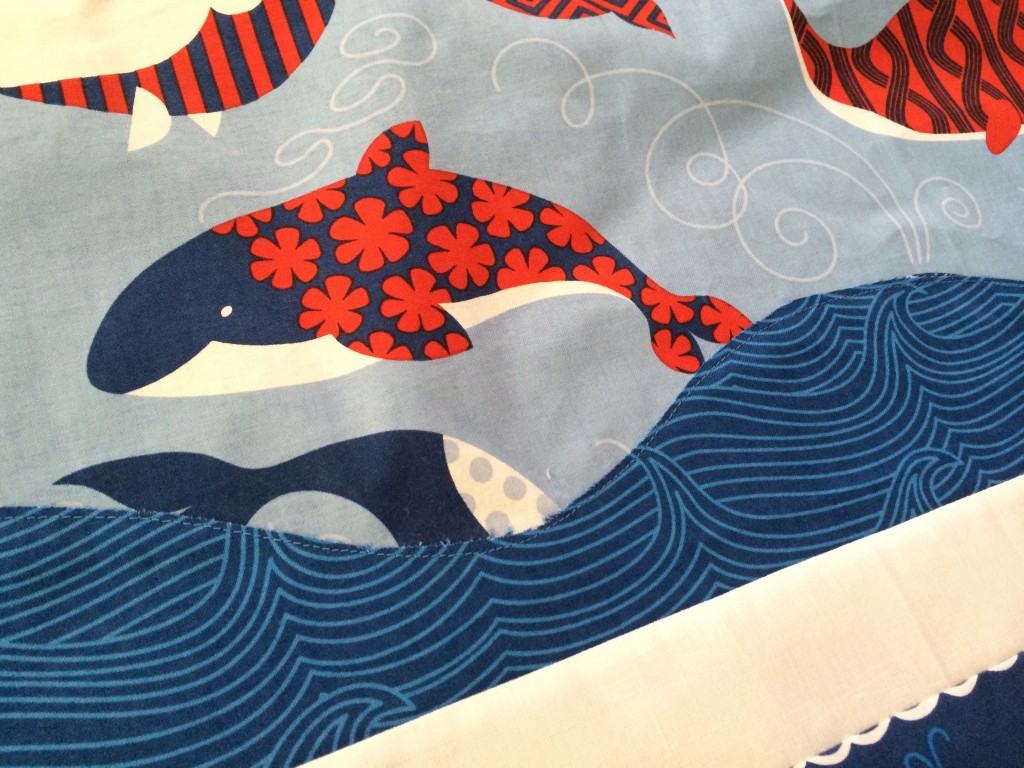 Prepare the block strips:
For each strip set……
Cut (7) white rectangles 2″ x 3.5″
Cut (5) patterned rectangles 5.5″ x 3.5″
Using 1/4″ seams, sew a white rectangle to the sides of each of the 5 patterned rectangles:
Press seams toward the dark.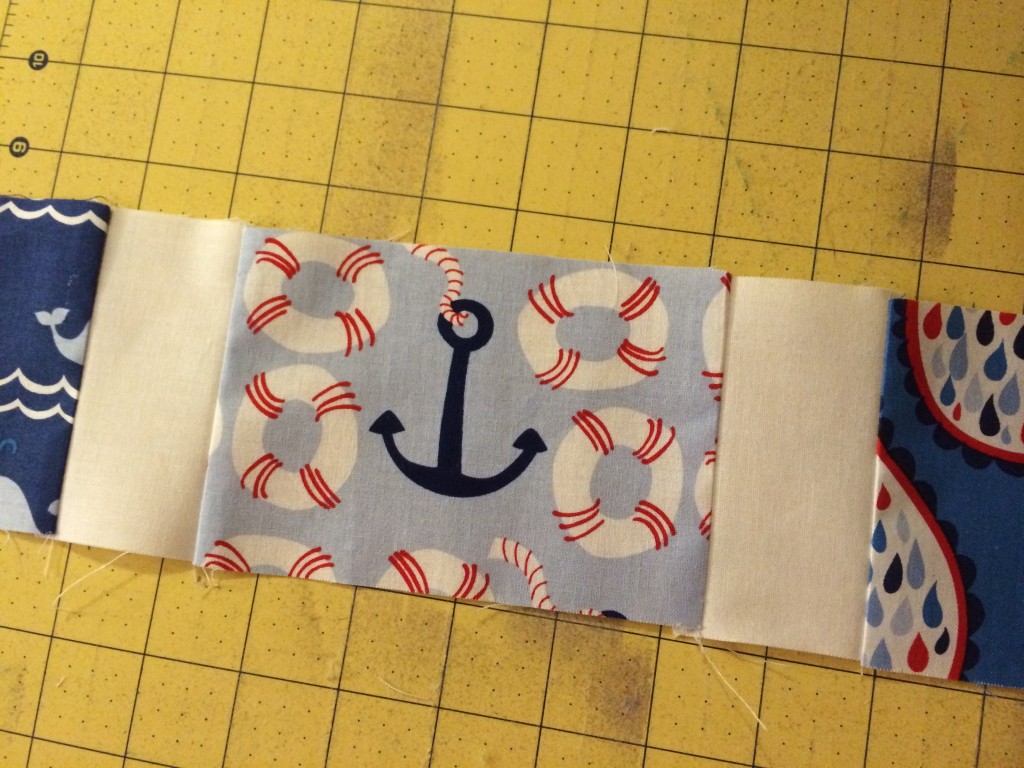 Cut (2) 2″ x WOF strips of white and sew them to the top and bottom of the rectangle strip set.  It should look like this:
Make (4) of these.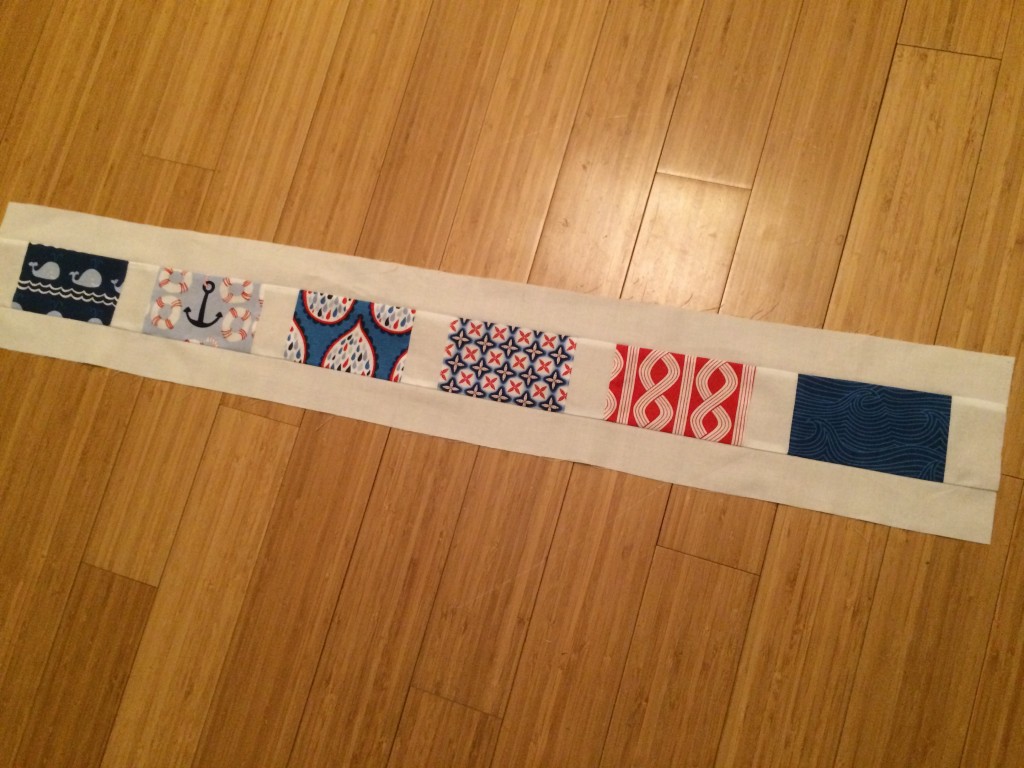 Measure the finished length of the rectangle strip and cut the whale strips to be the same length.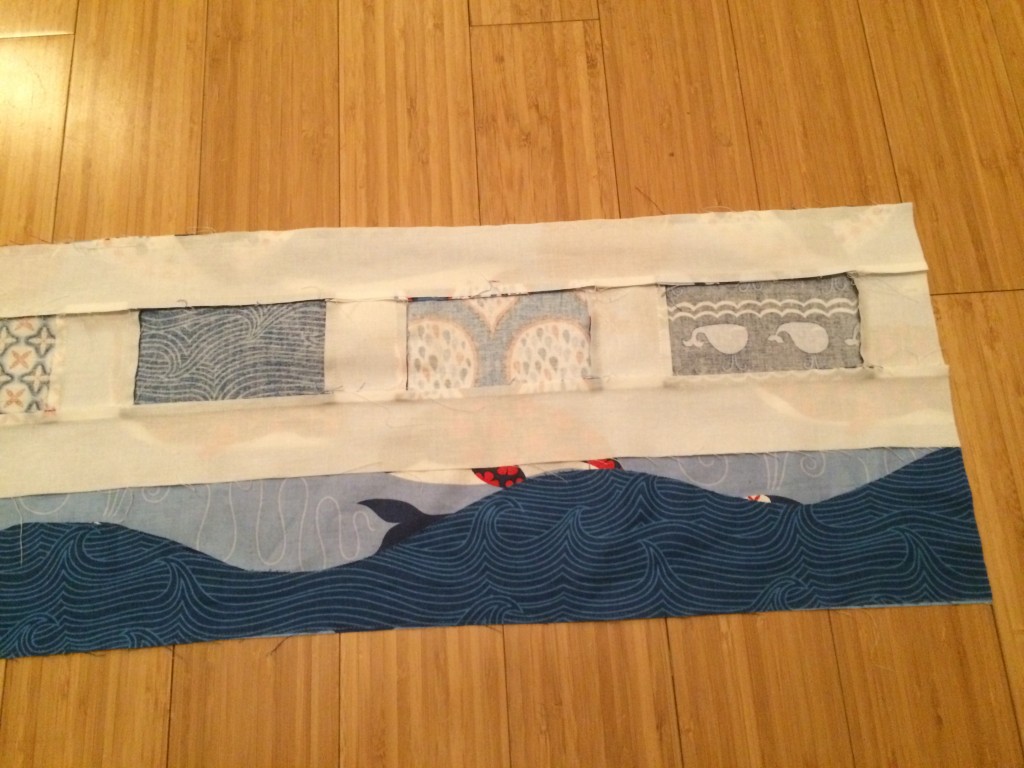 Lay the rows out like this and sew the rows together: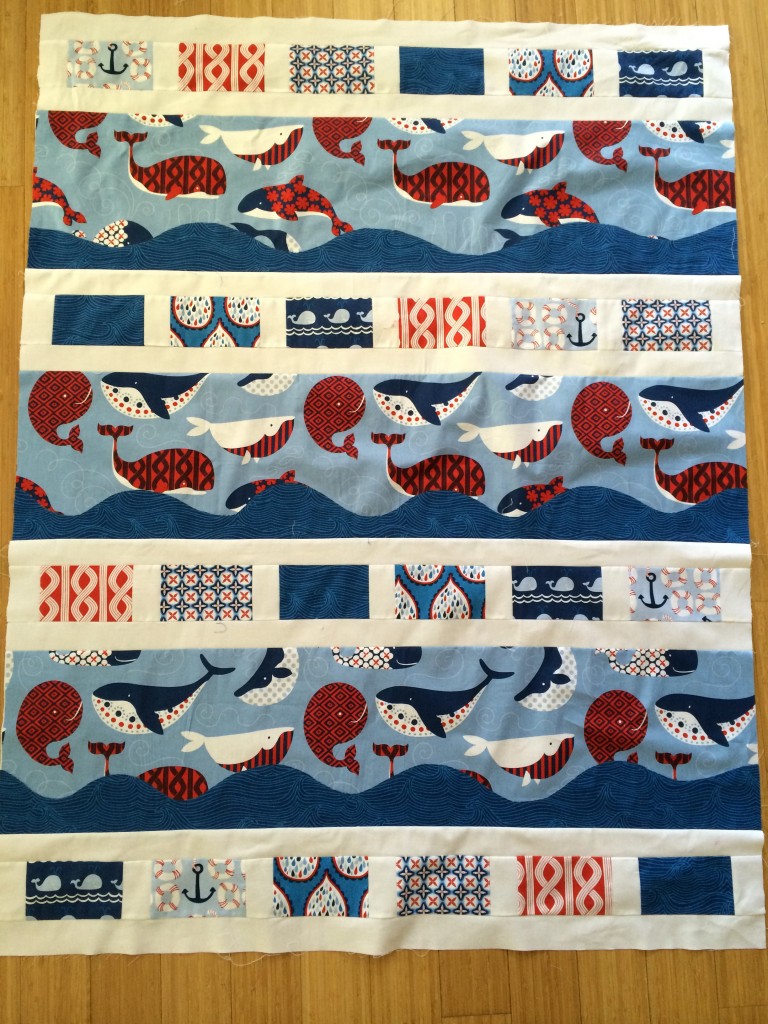 I quilted mine with random wavy lines similar to the blue wave strip.  This was my first time ever using a Long Arm Quilt Machine!  My friends over at Quilt EZ let me have a spin on one of their machines!  The stitch regulator is a dream 🙂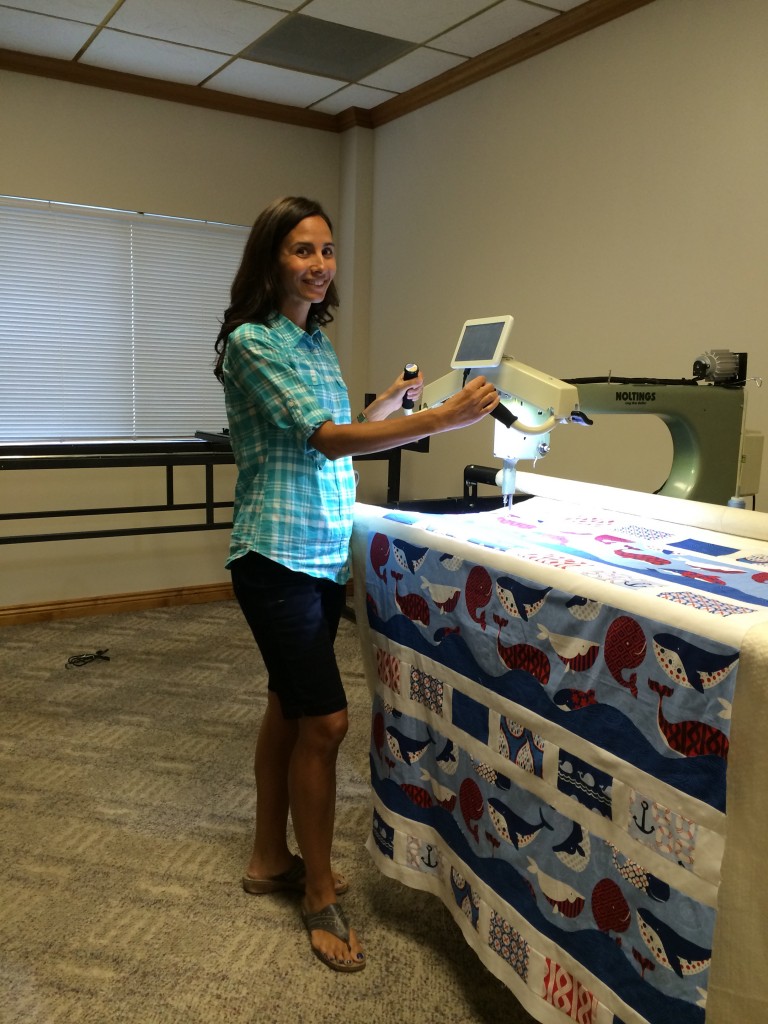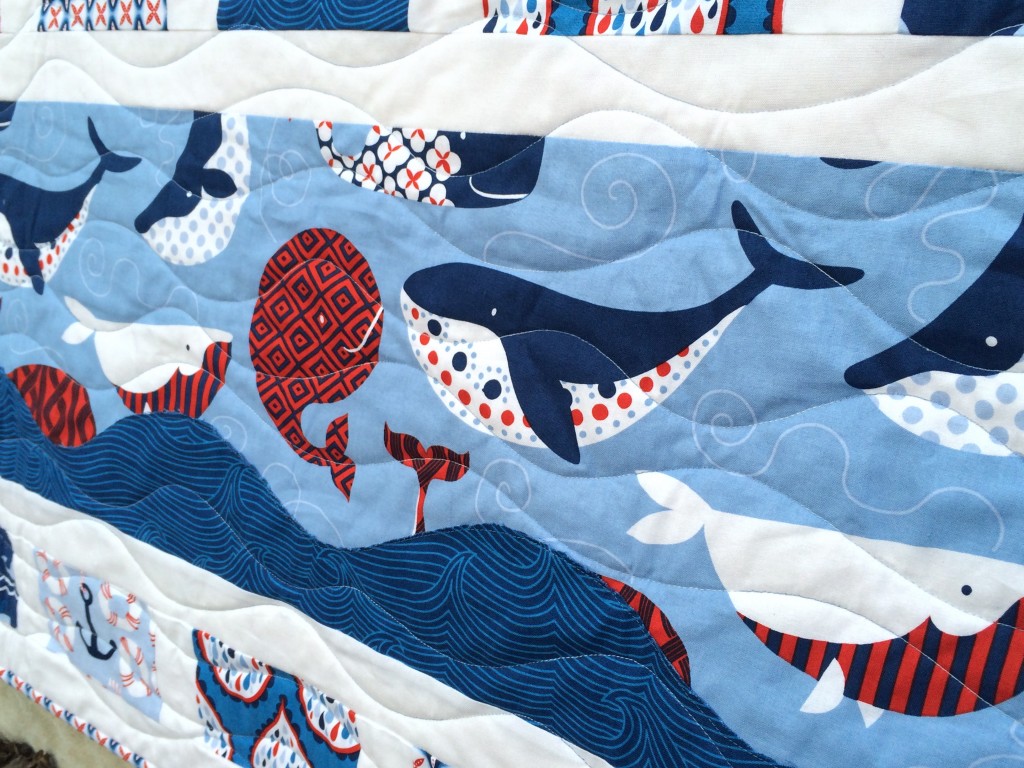 Did I mention I love whales?