No matter how much fall baking or decorating I do it doesn't change the fact that it's still over 100 degrees here!  Everything in the stores is long pants, long sleeves and sweaters. I decided to make this fun girl's outfit – perfect for a HOT September day.  The fabrics are from Blend's Geofabulous fabric line.  The colors are amazing!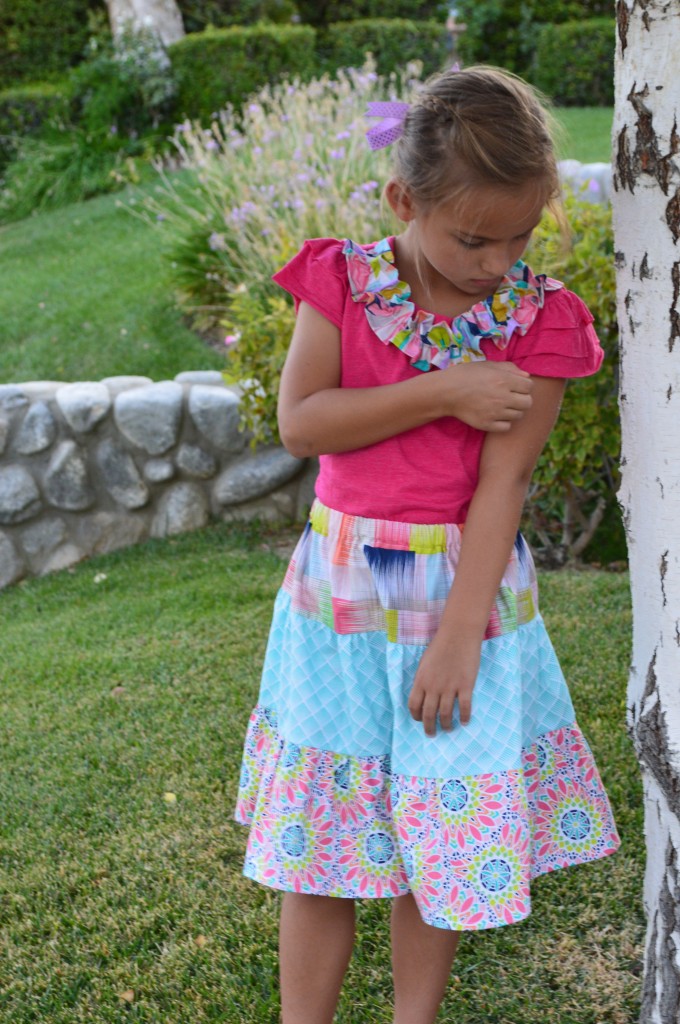 The tiered skirt pattern is from the Sassy Skirts book, my go-to skirt book for girls.  Super quick & easy!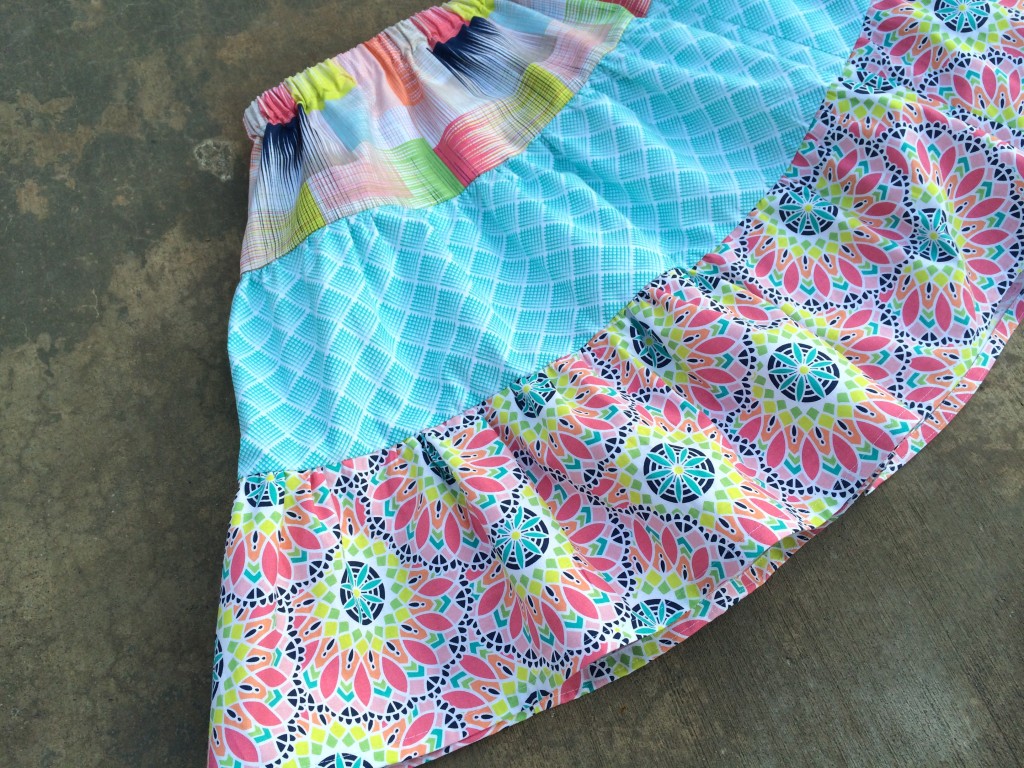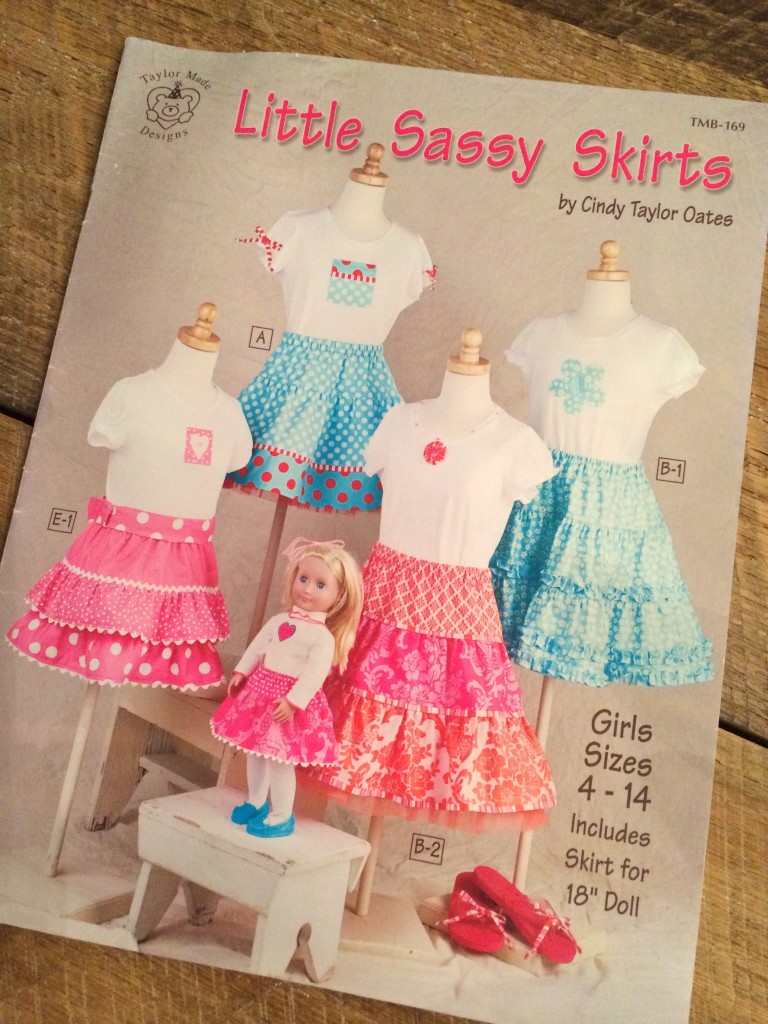 The matching shirt needed a little embellishing.  I decided to try something beyond my standard quick appliqué shirt.  To make a ruffle for a shirt, cut a 3.5″ strip by 2 times the length of the neck from shoulder seam to shoulder seam.  Sew a rolled hem on both lengths of the ruffle.  Then hem the 2 ends.  Sew a gathering stitch down the center and gather.  Fit the ruffle around the neck, pinning as you go.  Then sew along the gathering stitch.  I had plans to add a flower, but I ran out of time.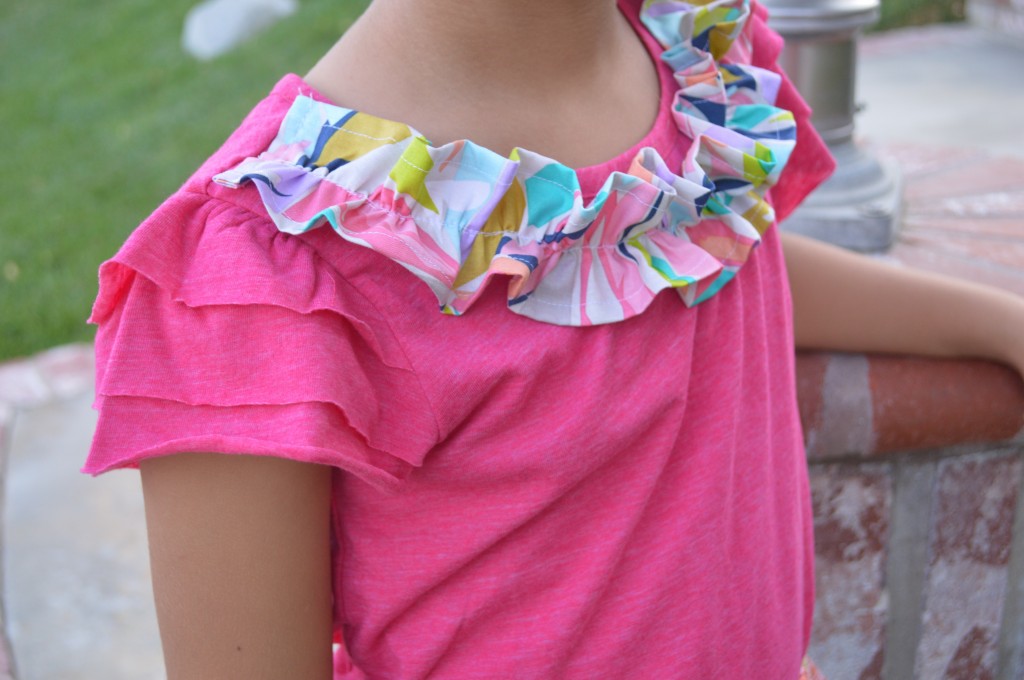 Super quick an easy – and better than getting in a hot car and driving to the store to look for a new skirt.  It's 108 today!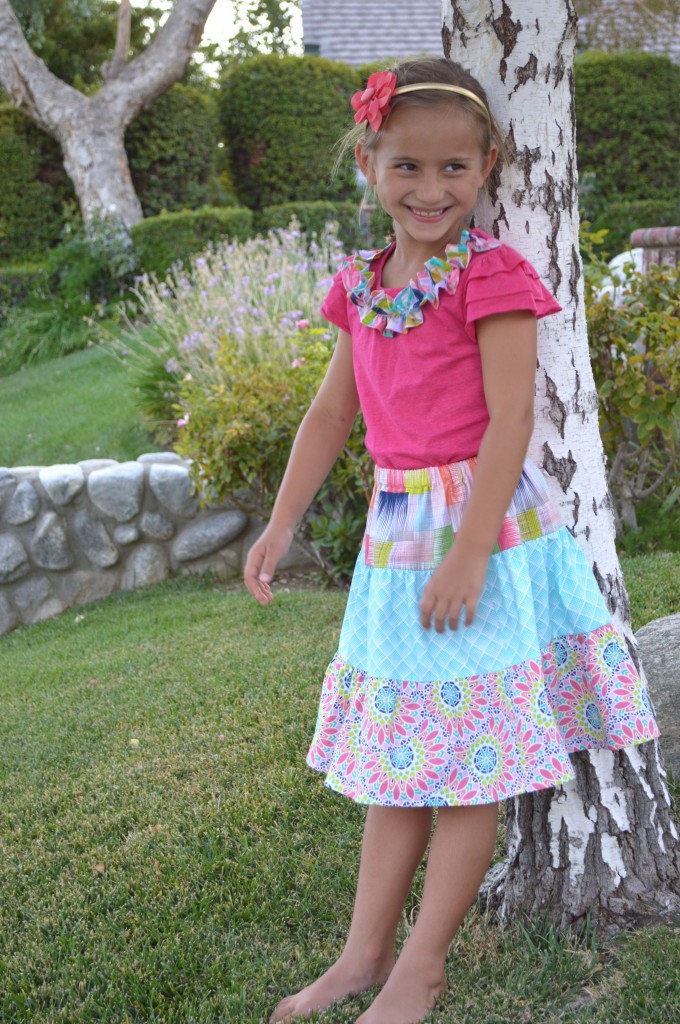 For some other fun projects using the Gefabulous line, check out these links!
Rail Fence Quilt by Sew Can She
Gathered Pouch Pocket by Tie Die Diva