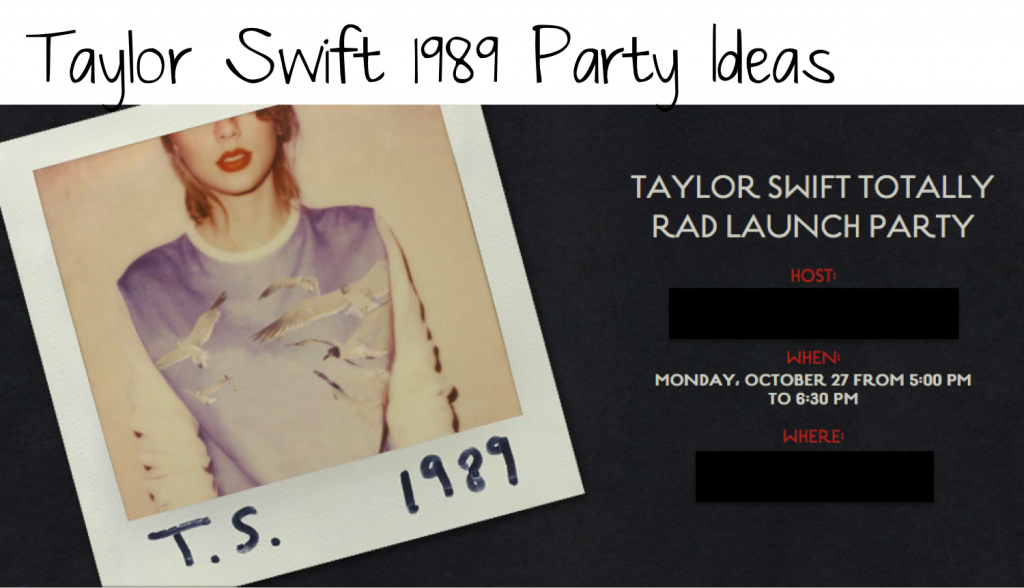 October 27th 2014 could not come fast enough in our house!  We are big time Taylor Swift Fans!!!  To celebrate the much anticipated day, we threw a 1989 Launch Party with all our friends.  It was fun to come together and celebrate our favorite artist Taylor Swift!
We had everyone come dressed in 1989 inspired outfits.  When the girls arrived, we put fluffy bows in their hair.  We watched a special message from Taylor Swift then put on the Shake It Off video and danced around.
1989 TRACK SCAVENGER HUNT
Then we went outside where and had a scavenger hunt.  I had printed off a paper that listed each track on the 1989 album and we had previously hid an items representing the track.  The girls had to figure out which item went with which track.  Here is the list:
Track #1  Welcome to New York – I Heart NY T-Shirt
Track #2  Blank Space – White piece of paper
Track #3  Style – Make Up
Track #4  Out of the Woods – Large Stuffed Deer
Track #5  All You Had To Do Was Stay – Stuffed "sitting" dog
Track #6  Shake It Off – Salt & Pepper Shakers
Track #7  I Wish You Would – Birthday Candles
Track #8  Bad Blood – Syringe from toy doctor set
Track #9  Wildest Dreams – Tiger in a baby bed
Track #10  How You Get the Girl – a small doll in a net
Track #11  This Love – Heart Doily
Track #12  I Know Places – Road Map
Track #13  Clean – glass cleaner
We put all the papers in a basket and drew a winner and she got a prize.
After the scavenger hunt, we had Welcome To New York refreshments, Out of the Woods cookie decorating, and Shake it Off shirt painting.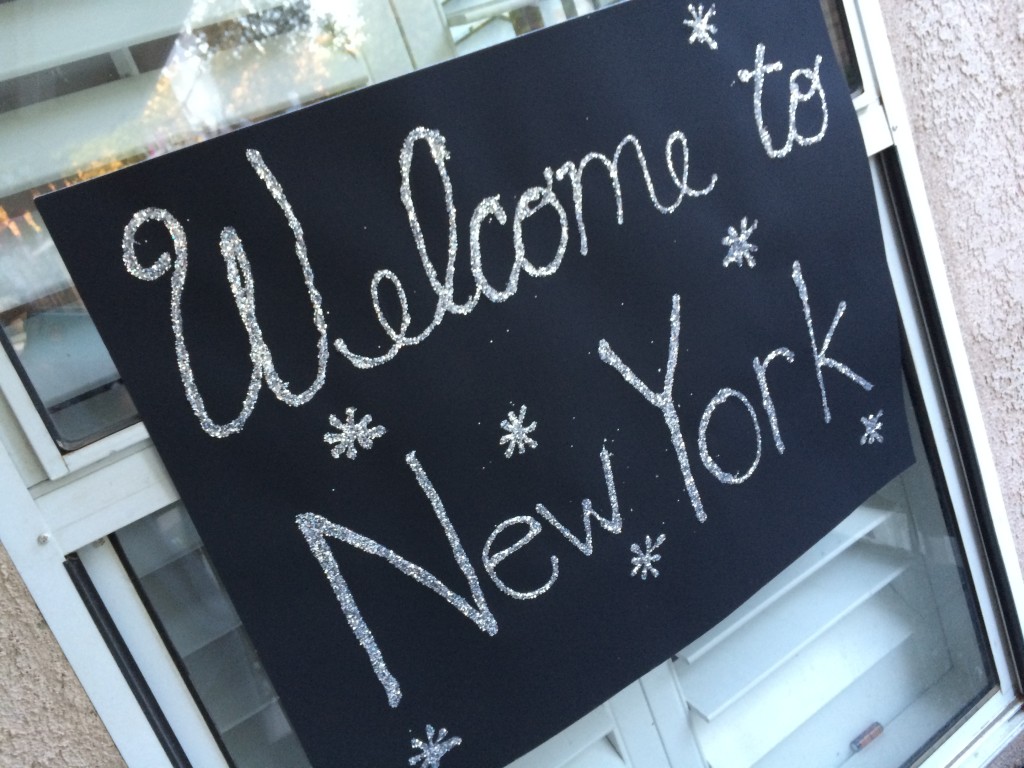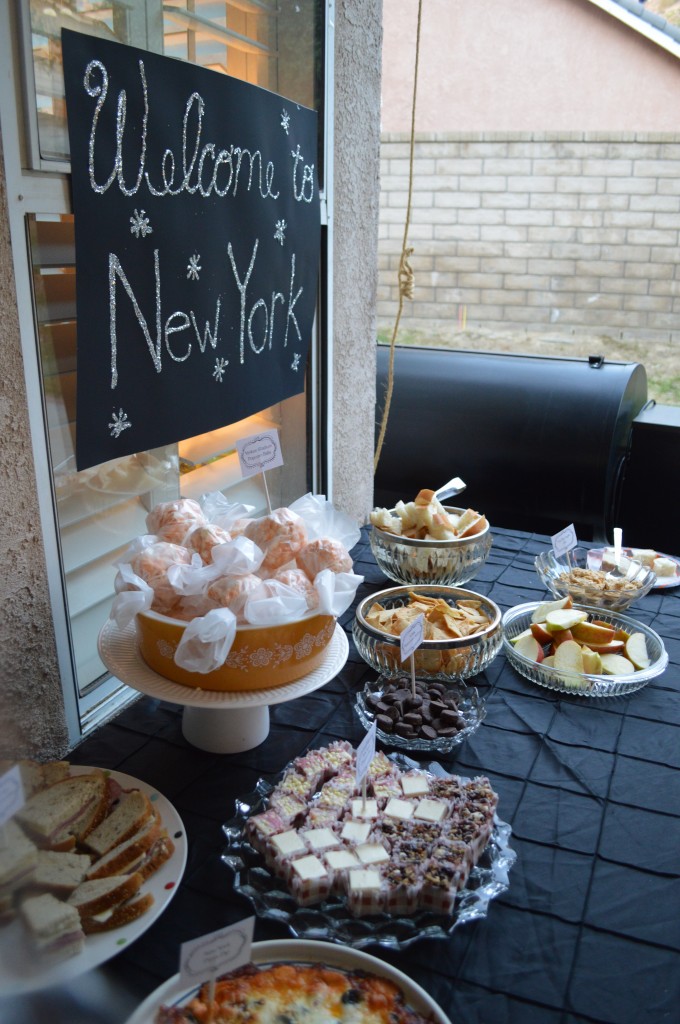 WELCOME TO NEW YORK
NY Pizza Dip, recipe HERE – my husband declared this his new favorite food, served with bagel ships and baguettes
NY Cheesecake
Jewish Rye Deli Sandshiches
York Peppermint Patties
Yankee Stadium Popcorn Balls
Black and White Cookies, recipe HERE
The Big Apple apple dip, recipe HERE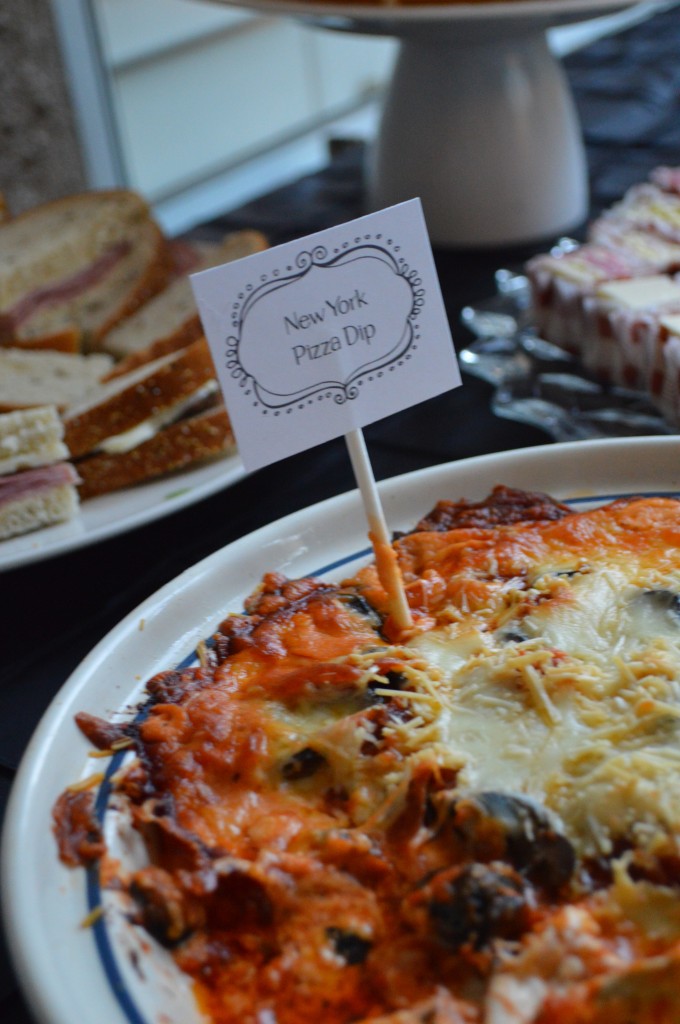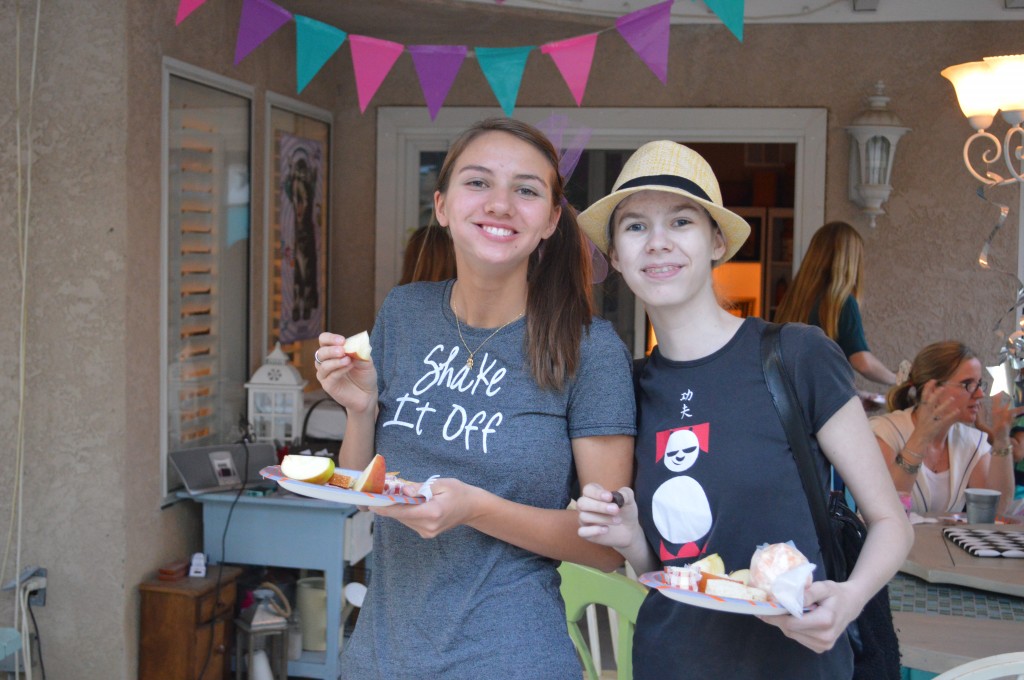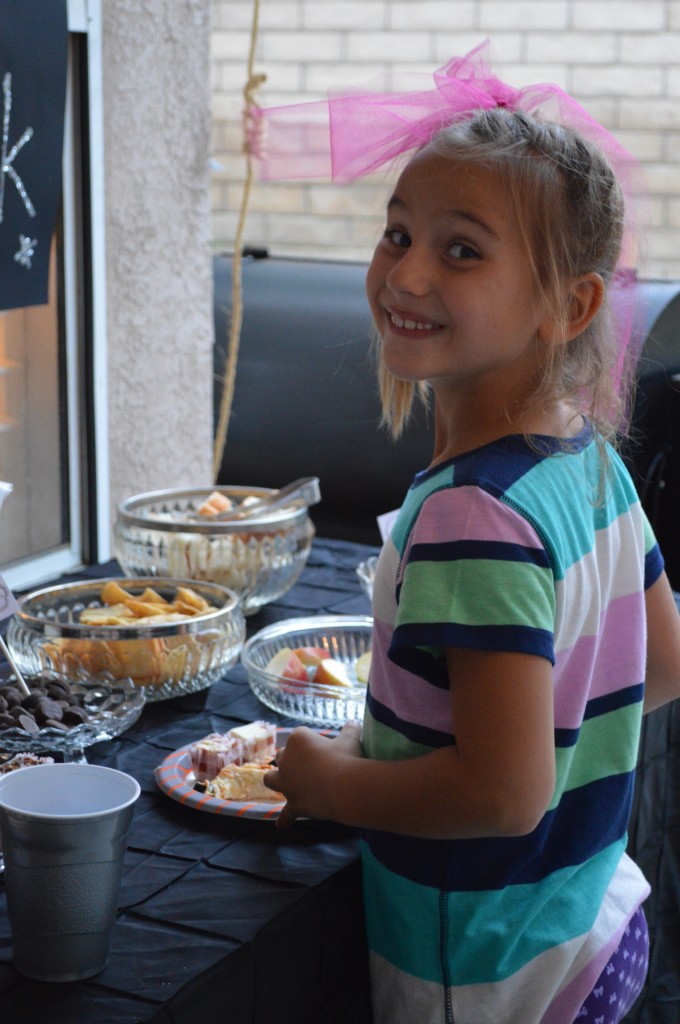 OUT OF THE WOODS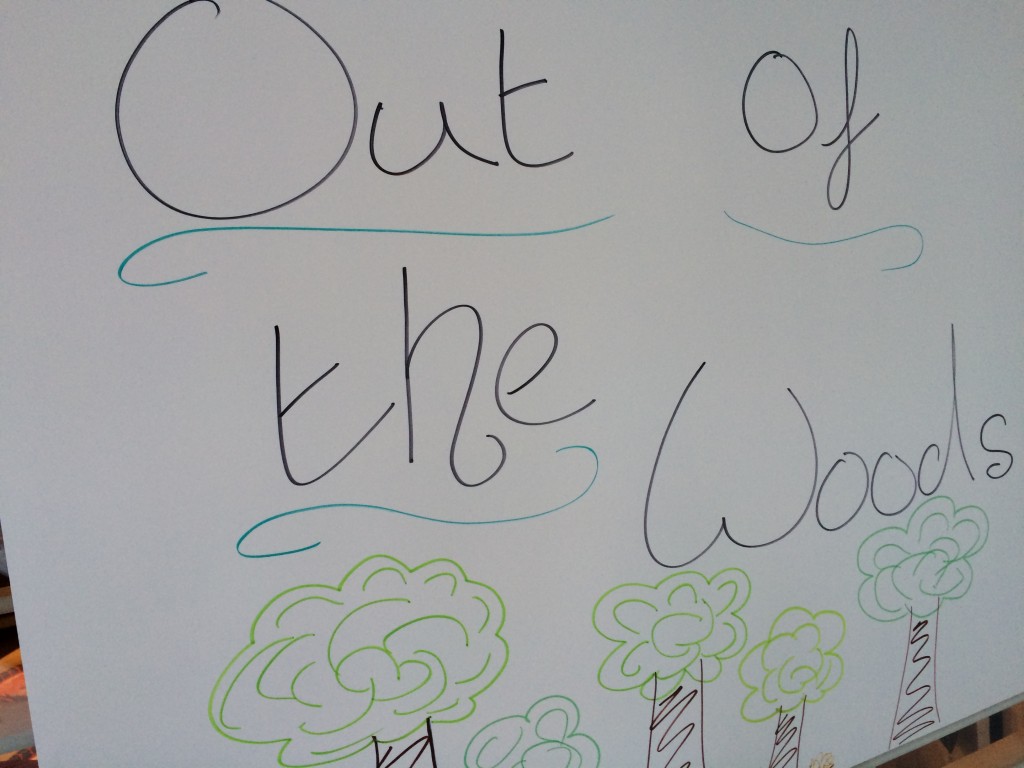 We made sugar cookies inspired by the woods: acorns and leaves.  The girls decorated them.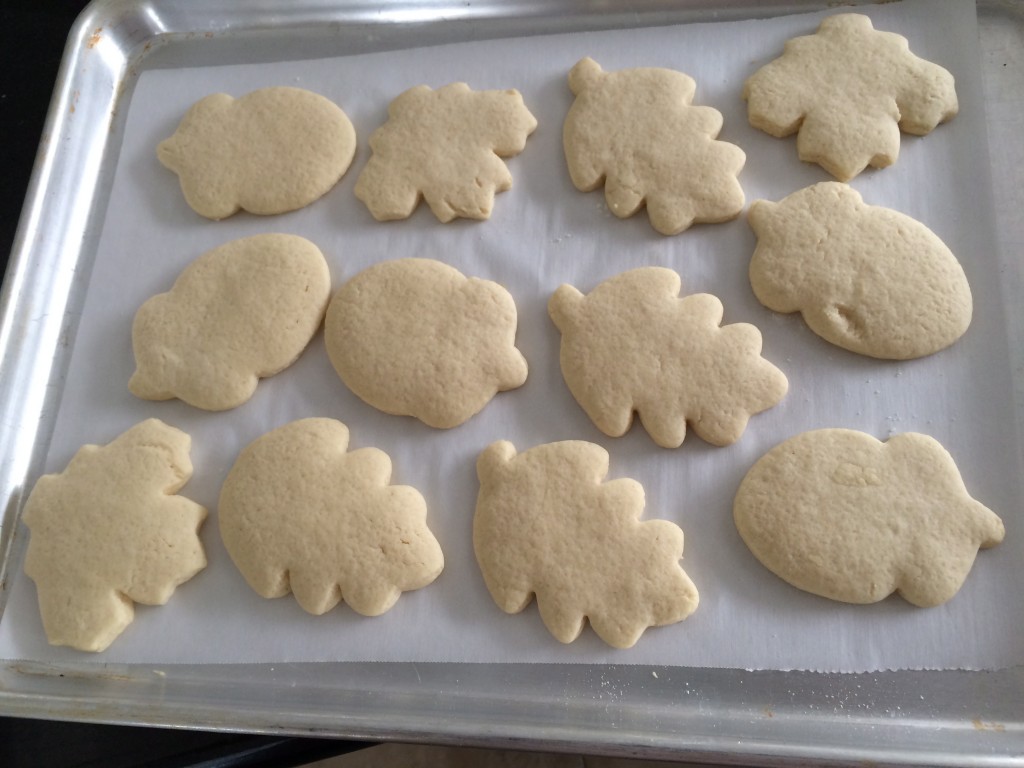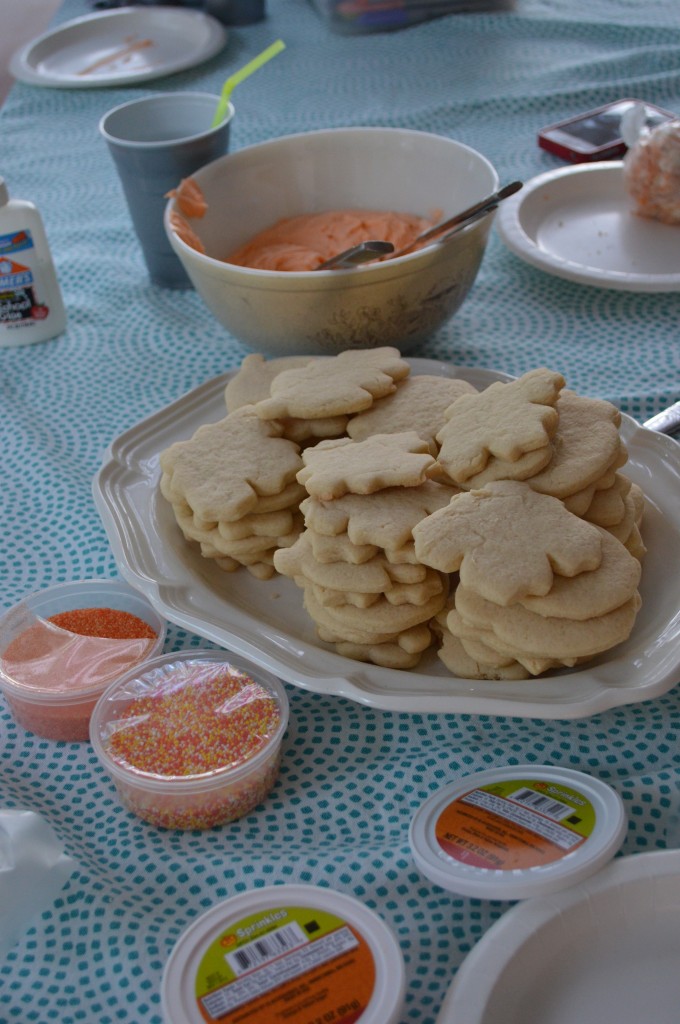 SHAKE IT OFF
I cut stencils on the Cricut that said "Shake It Off" and the girls painted shirts.  They turned out super cute.  We just used acrylic paint and a stencil brush.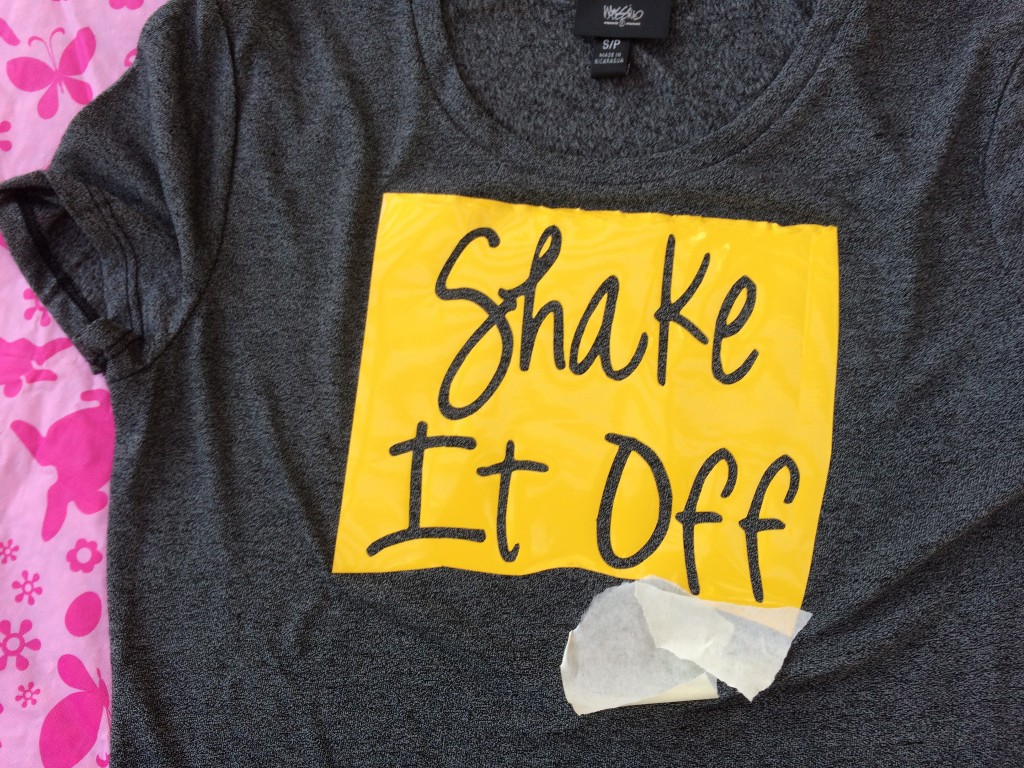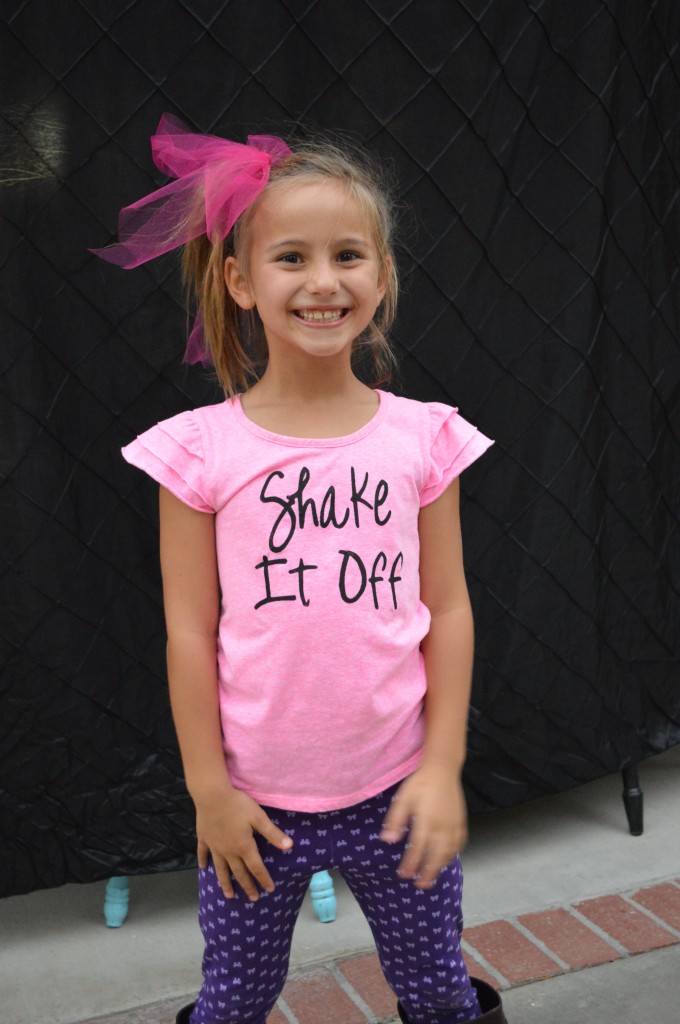 DRAW MEREDITH AND OLIVIA
We had to get Taylor's kitties involved in the party, so each girl was given a sharpie and a paper plate.  They were to draw a picture of Taylor's cats by holding the plate on their head and not looking at it.  3 of the moms were the judges and the winner got a prize.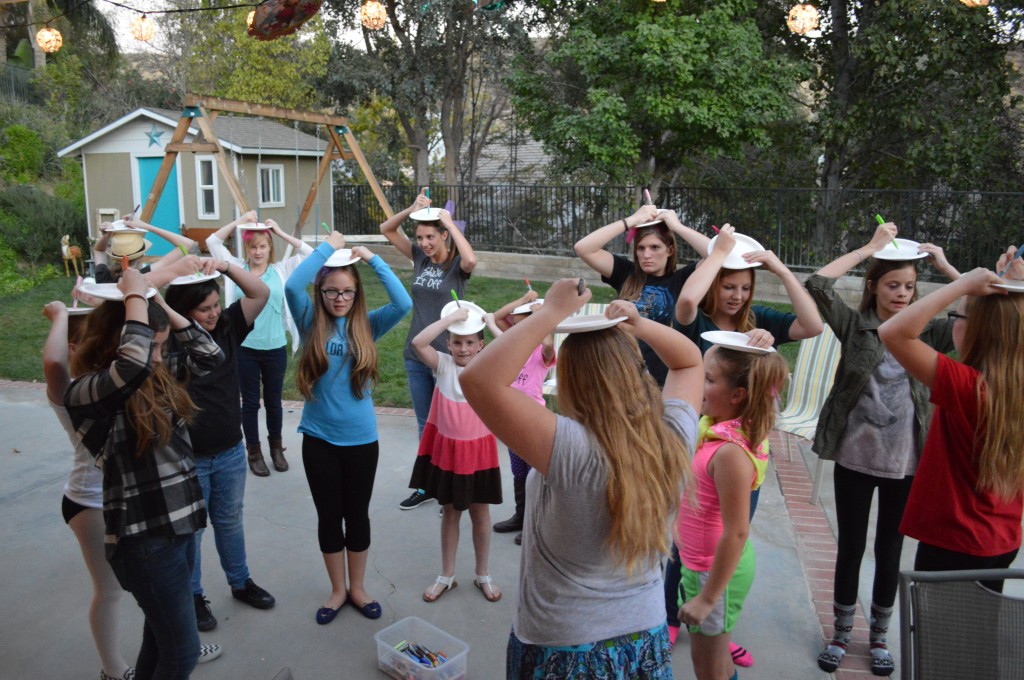 LYRIC CHALLENGE
Throughout the night we stopped the music and had 3 girls come up for a Lyric Challenge.  I read a line from one of Taylor's newest 3 singles and they had to correctly say the line that followed.  This was super fun and the girls totally know all the words to the songs!
For the prizes I got the latest InStyle magazine with Taylor on the cover, some cute infinity scarves, knee socks, and a few other items.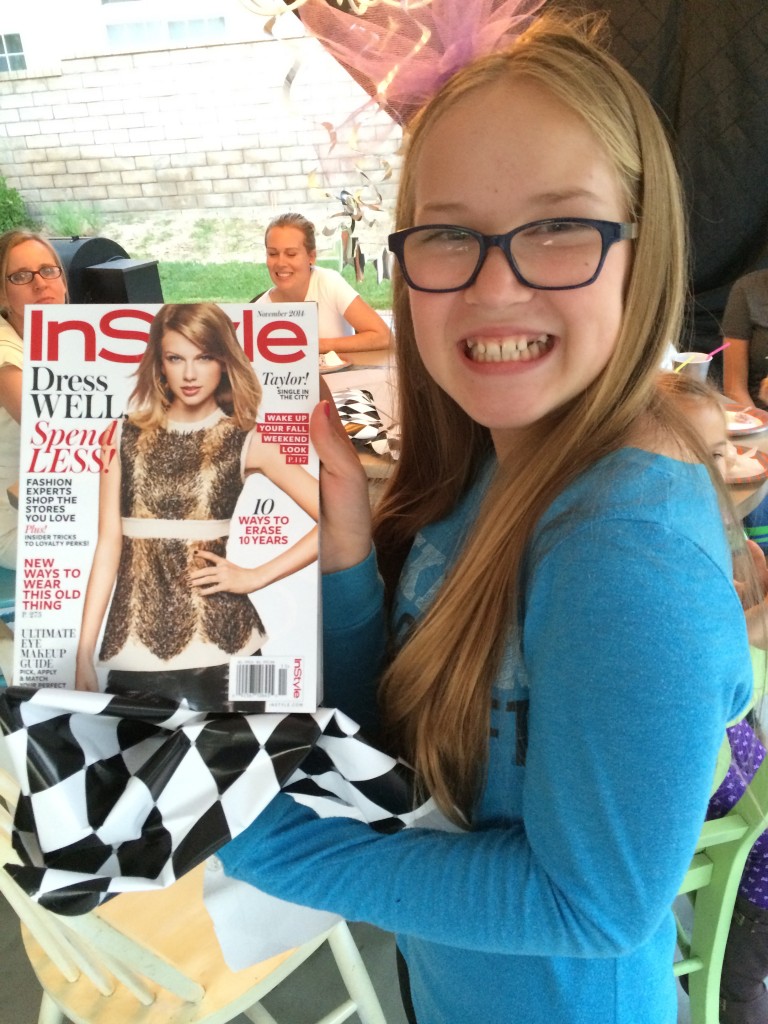 PHOTO BOOTH
No party is complete with out a photo booth.  We used Taylor's Subway app to "Take a Selfie with Taylor":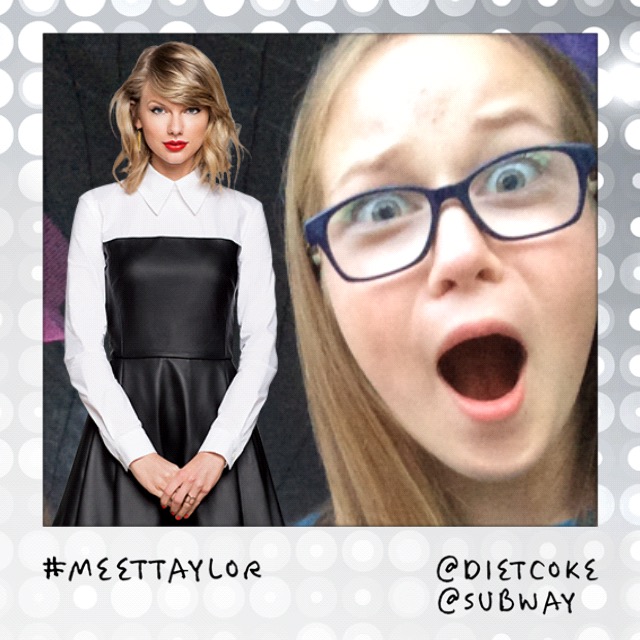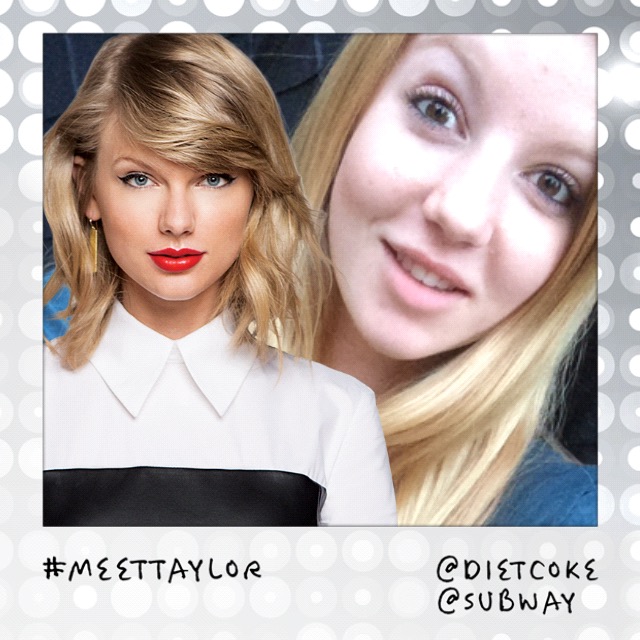 We also used the #1989 Photo Booth to create these fun photos inspired by the 1989 Album Artwork.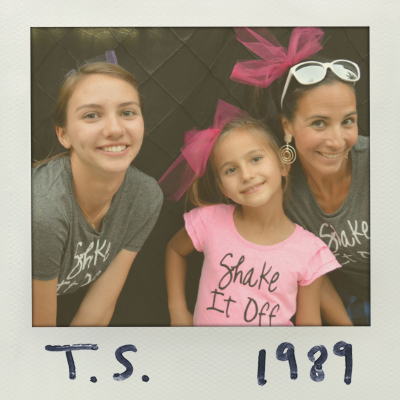 Taylor, we LOVE you and your 1989 Album is so AMAZING!  THANK YOU!!!!!