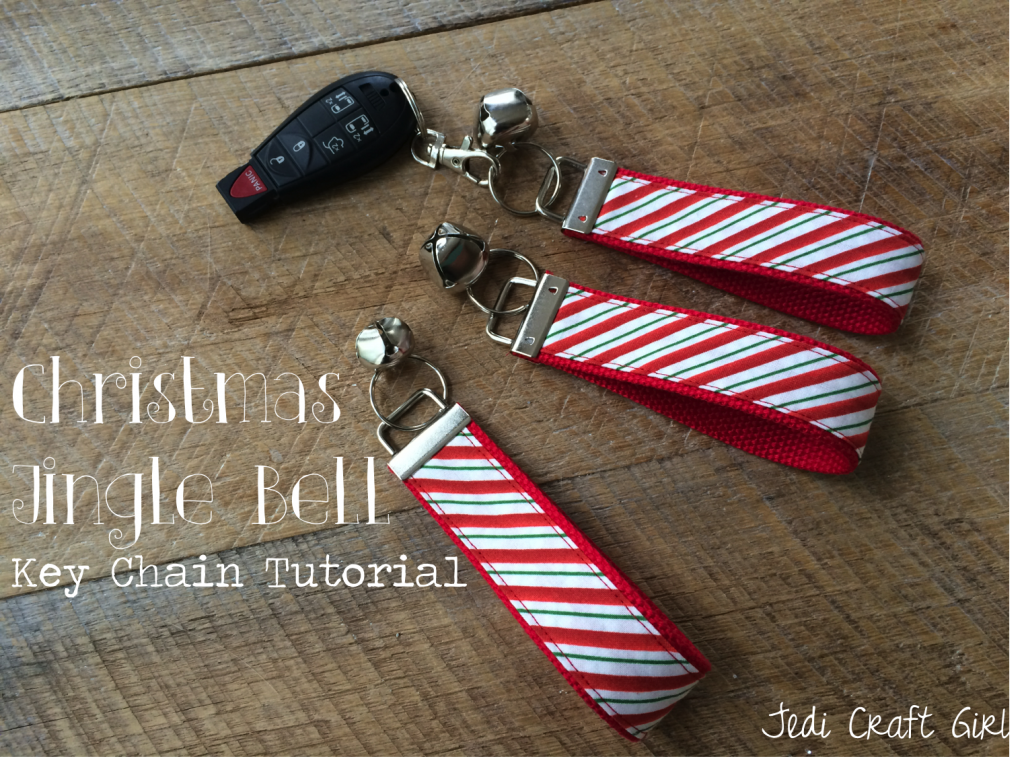 December is well underway and there is so much to be done!  Is anyone else going crazy!!!   I love these fabric key chains – they make it super easy to find your keys in your purse and you can slide your keys on your wrist.  I wanted something festive for the holidays so I made candy cane stripe ones and added a jingle bell.  I love the fact that I jingle where ever I go!!  These make great gifts and you can whip up a bunch in an afternoon.
Supplies:
10″ red cotton webbing 1.25″ wide, I bought mine here
10″ x 2″ strip of striped fabric
Key fob hardware, I bought mine here
Jingle Bell
strip of card stock 1″ wide
Begin by cutting the fabric 2″ x 10″.  Center the 1″ strip of card stock in the center of the wrong side of the fabric.  Use the card stock as your guide to press the sides in evenly.  Remove the card stock.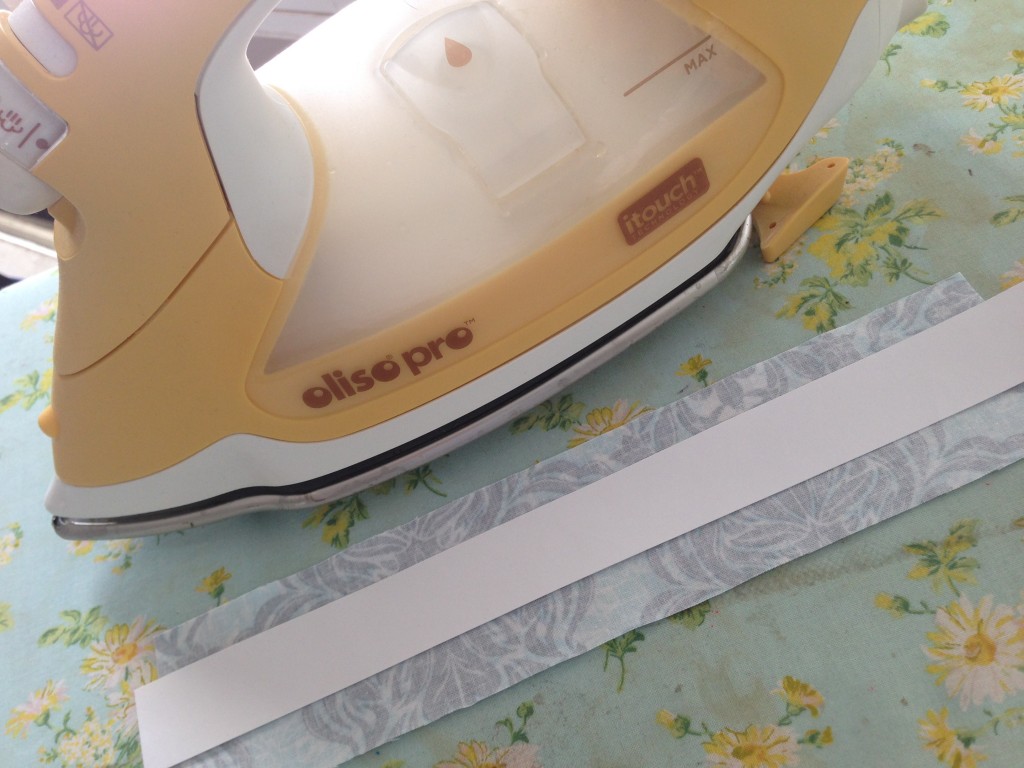 In my previous keychain tutorial I suggested using fusible hem tape to fuse the fabric to the webbing.  While this works great, I choose to use Basting Spray – it's faster and goes farther.  A few tips about the basting spray: put down a disposable protective surface because there will be some overspray.  I made quite a few so I used some old wrapping paper which could be rolled and discarded to give me a clean surface.  If you are doing a lot I would wear gloves because you may get it on your hands.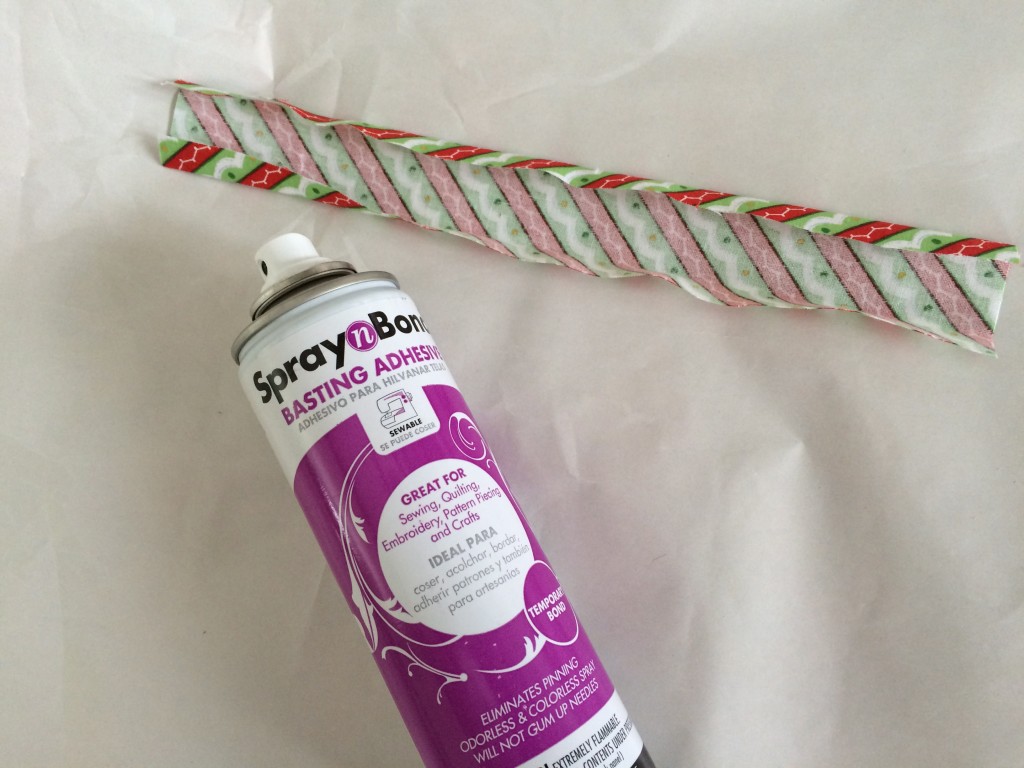 Open the folds and spray a line down the center of the fabric.  Pat the folds in and smooth to hold in place.  Spray the folds again with the basting spray and center on the 10″ strip of webbing.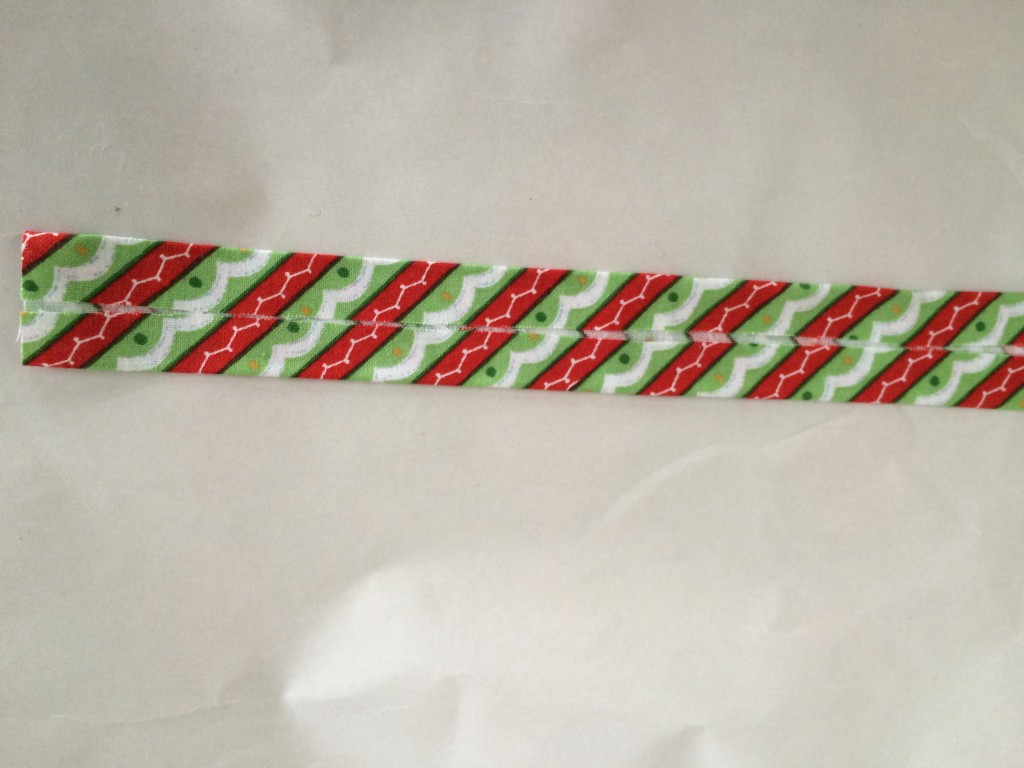 Top stitch about 1/8″ away from the edge.
Using pliers with some padding attached, fold the strip in half and pinch the hardware around the ends to secure.  Add a split ring and jingle bell.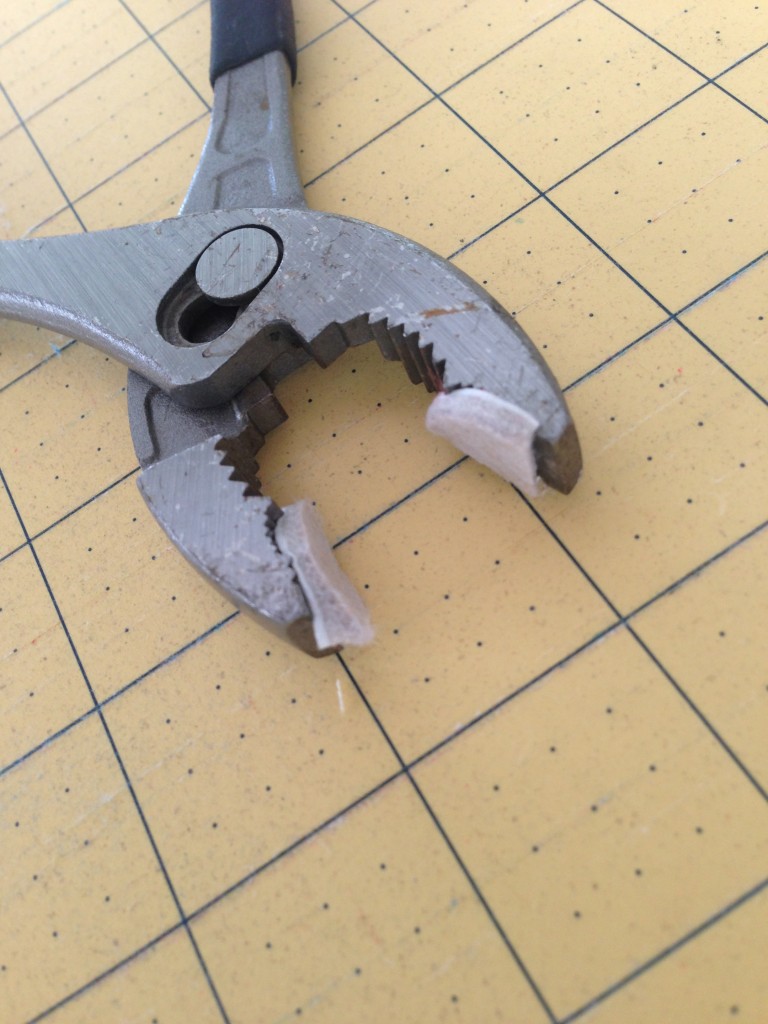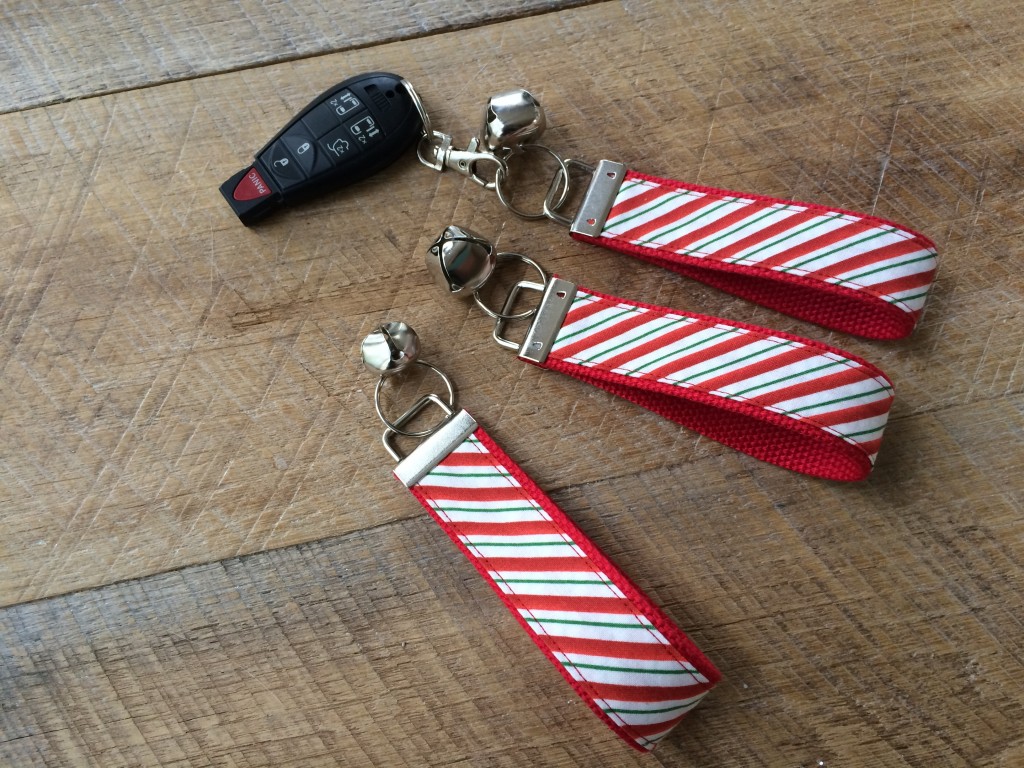 I packaged mine up with some Holiday Bath and Body Works soaps and lotions.  Now I'm off to deliver them!