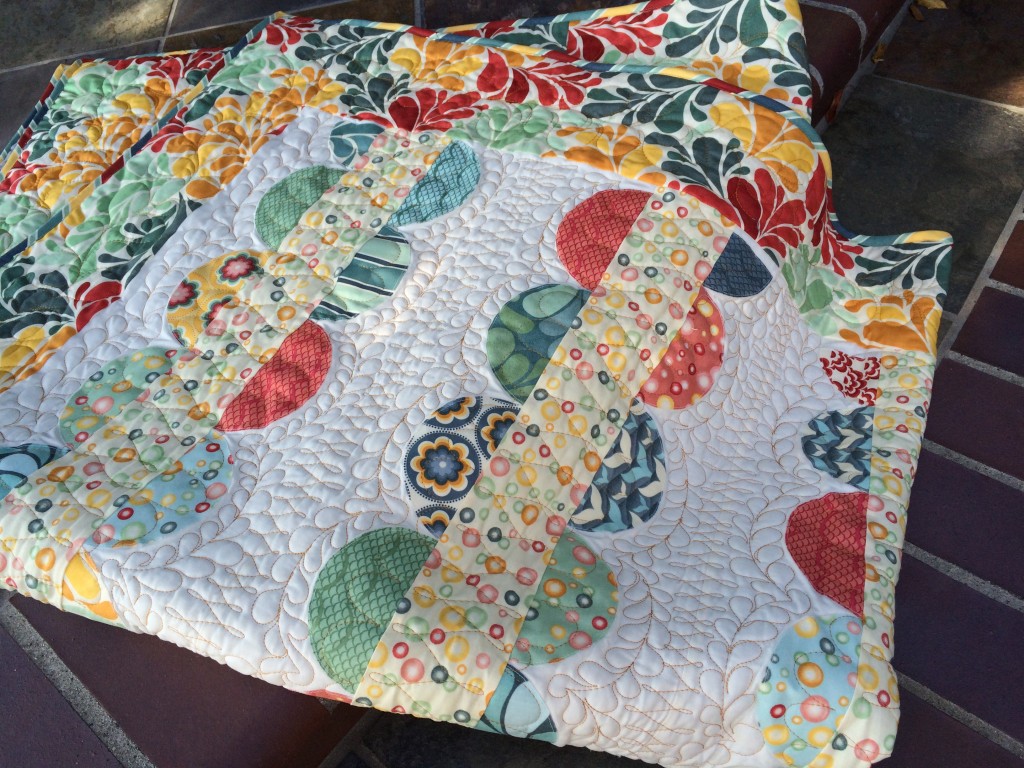 I purchased this pattern Sweetwater's Lucy's Crab Shack Beach Blanket over a year ago.  Along with it I picked up some pre cuts and yardage of Moda's Salt Air line.  I love this line of fabric and I knew it would be perfect in my parent's home.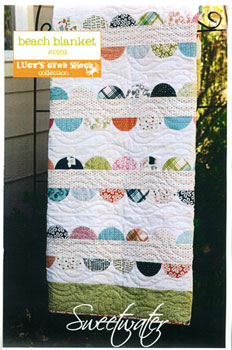 I hoped to sew it for my parent's anniversary, then Christmas, and then time just went to fast.  So, finally, this past summer, I finally put it together and had it quilted.  I wrapped it up and gave it to them for Christmas.  It's the cutest!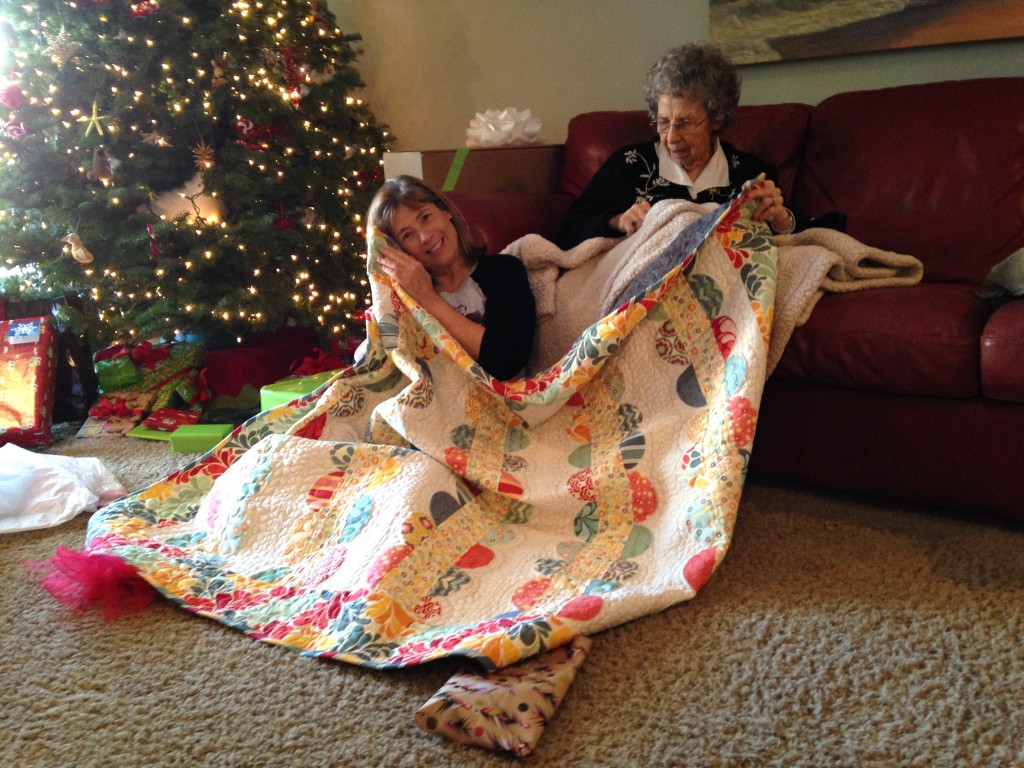 This pattern is super fun to sew and fairly easy.  The half circles are drawn on Heat n Bond Lite appliqué paper and then ironed on and top stitched.  I changed the pattern a little bit by omitting the inner boarder and adding a few more half circles so my quilt was a larger throw size.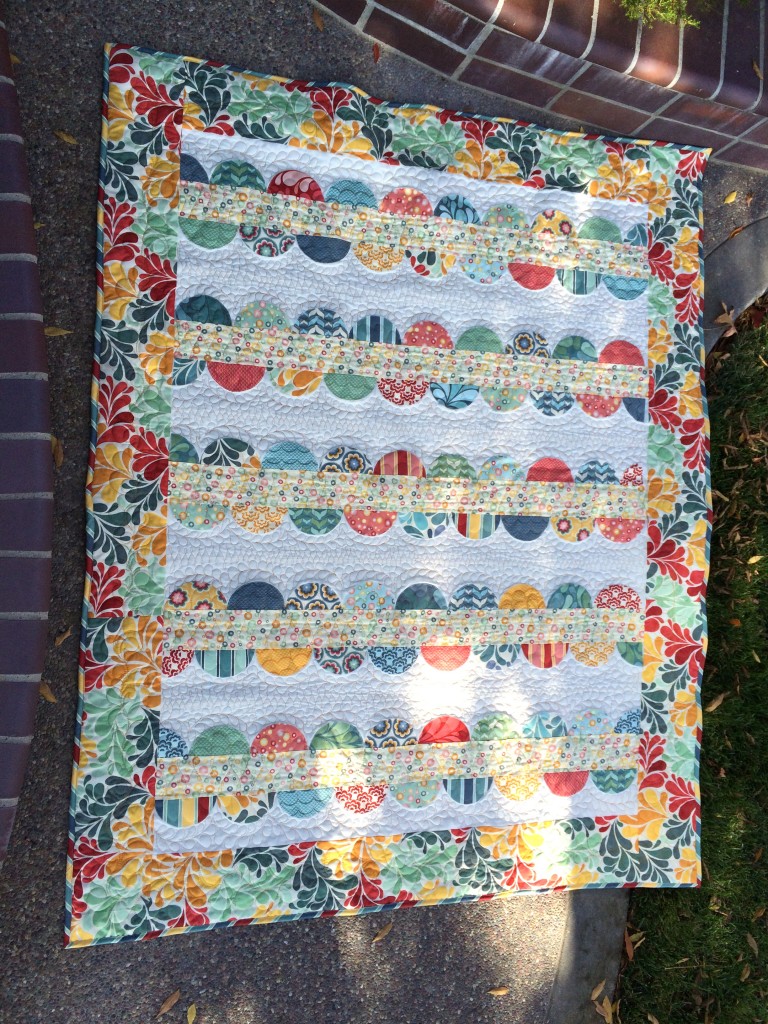 My quilter, Janika from Springville, Utah did and AMAZING job on the quilting!  When she gave it back to me, thoughts of keeping it for myself entered into my head 🙂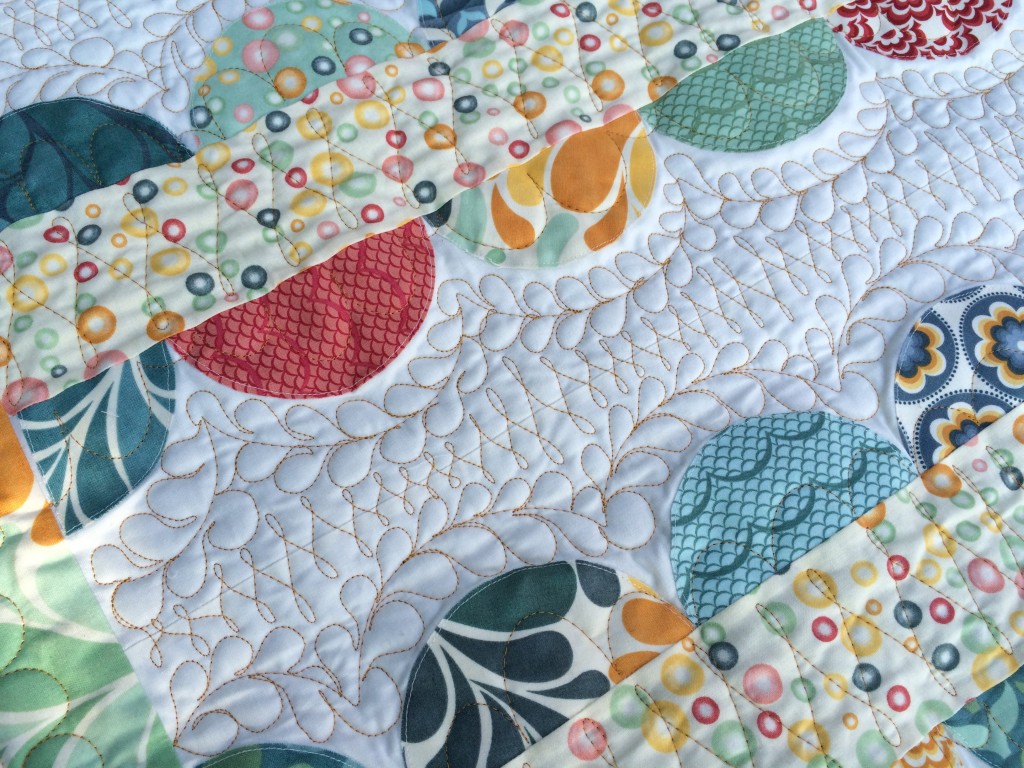 It's extra cozy with this soft gray minky on the back.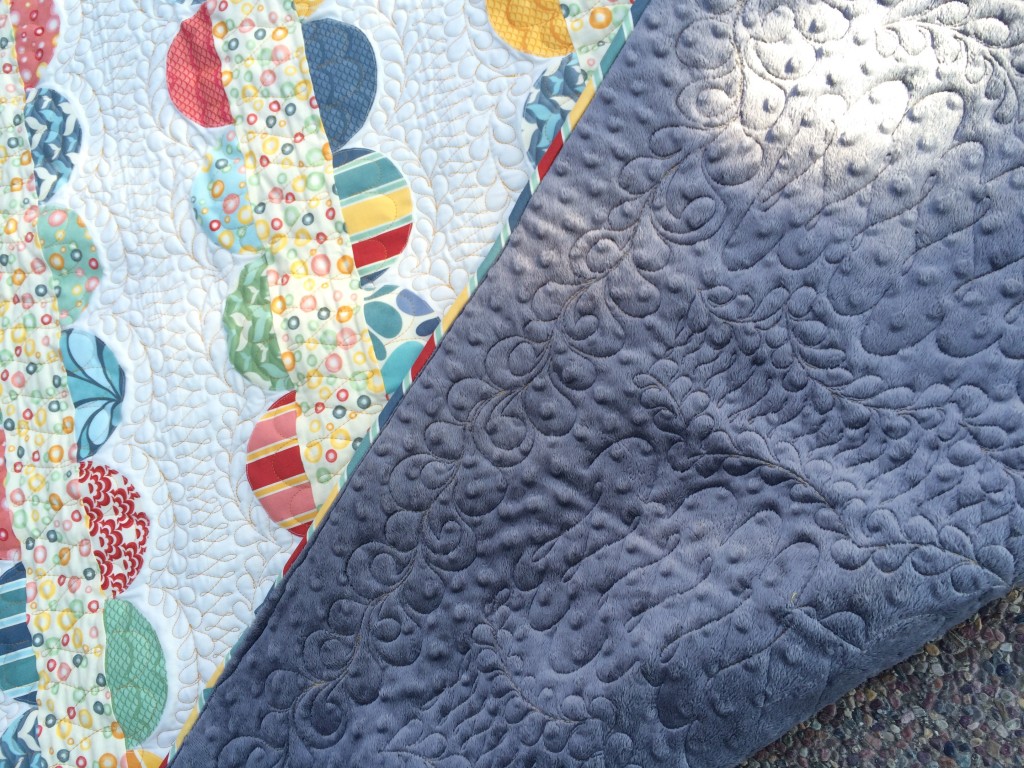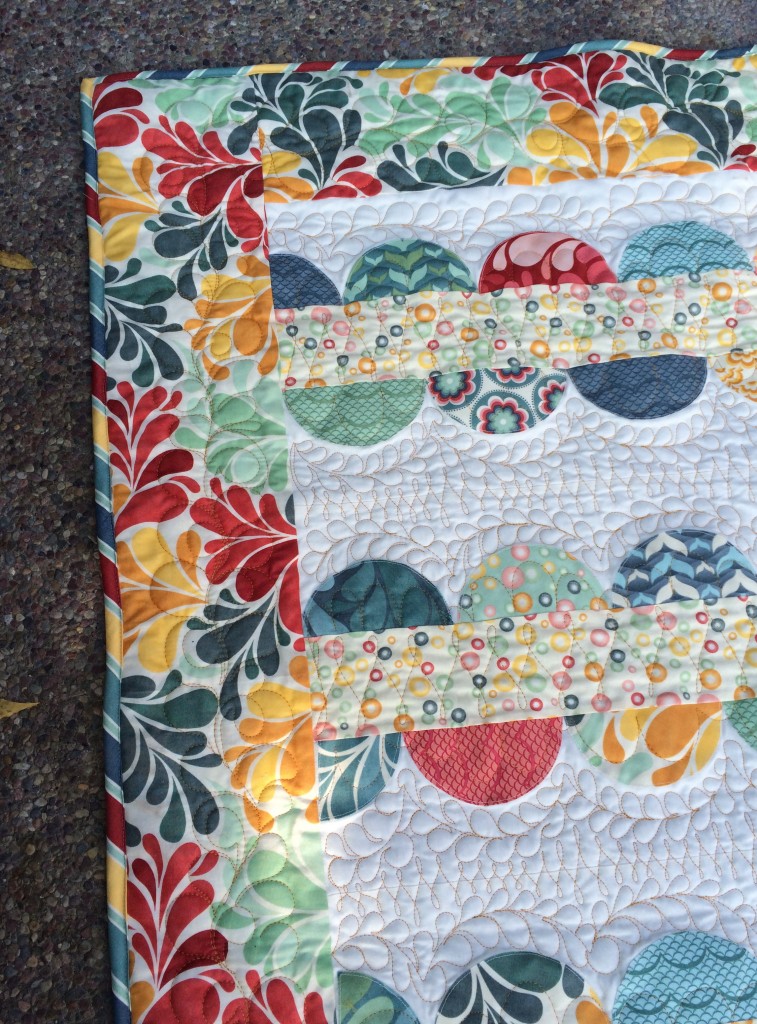 My favorite print in this collection is the whale's tails…..see if you can spot them!!