I finally finished this quilt!  I attended Sewing Summit in September 2013 where I took a class from Diary of a Quilter's Amy Smart.  I loved meeting her – she is the sweetest person ever!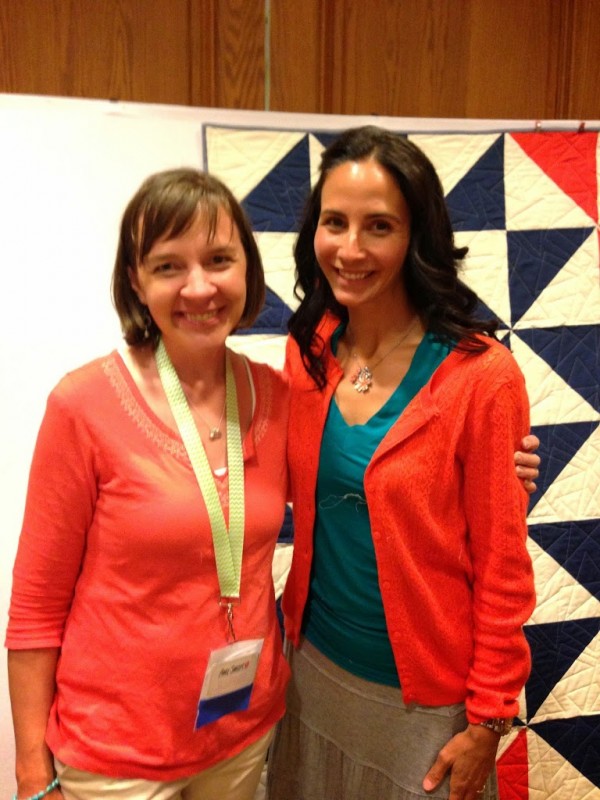 While at Sewing Summit I was able to put the quilt top together.  This is such a fast, fun quilt.  I also love half square triangle quilts because there are so many design options.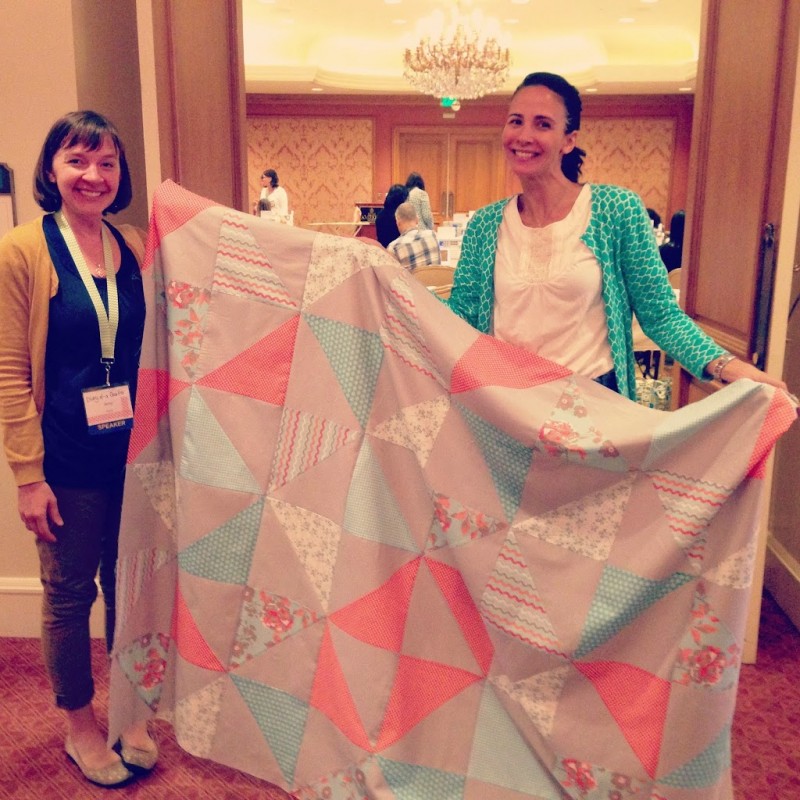 I took the quilt top home and it sat in a drawer for quite sometime.  I wanted minky on the back of the quilt so it would be a cuddly throw quilt for the family.  Since I don't quilt large quilts with minky on the back, I had my quilter quilt it this last summer.  Then finally this weekend I sewed the binding on!  I love it!  It's fun sewing something for me!  I seem to give all my quilts away which I love.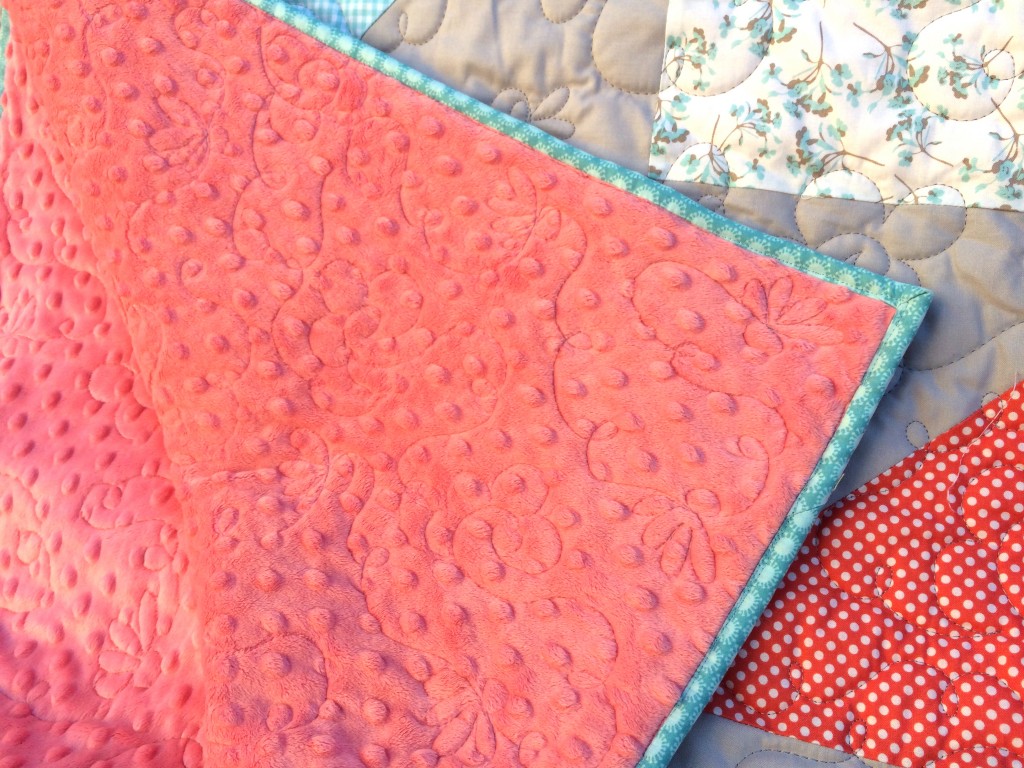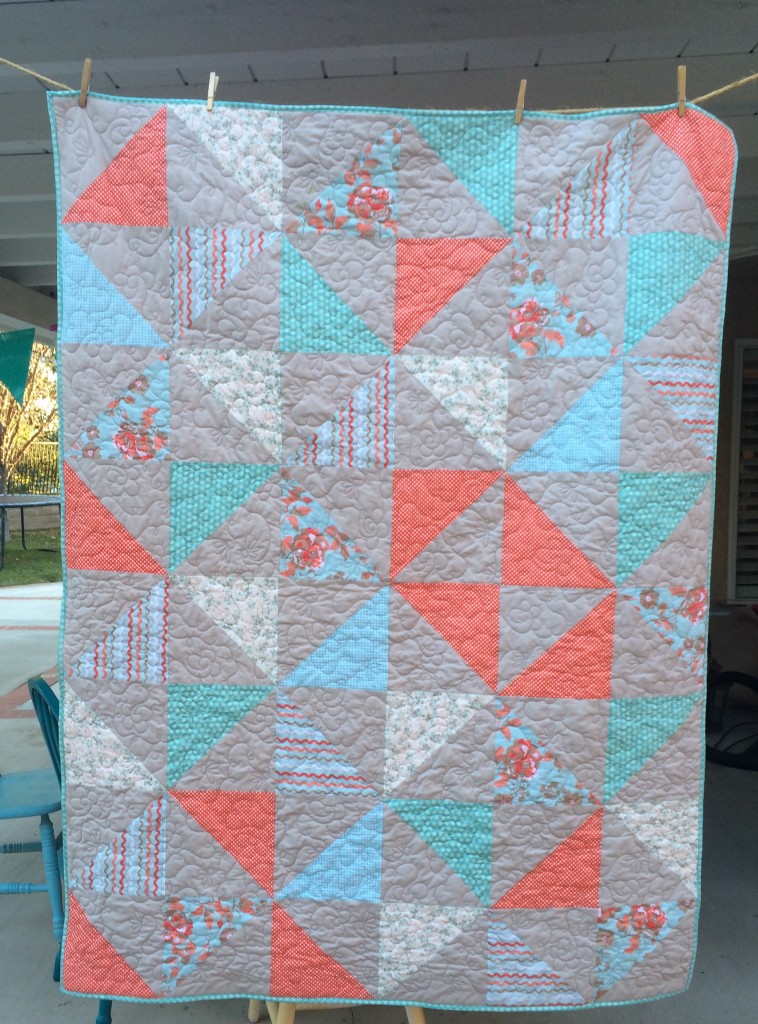 This is the perfect quilt top to sew up in a day.  Most of the fabrics are Riley Blake with light grey Kona solids.  Now, I just need a good movie and a bowl of popcorn 🙂