I'm excited to be sharing my tutorial for these darling Vintage Valentines over on the Therm O Web Blog today!  They are super fun to make and sew up quick!  In fact, my 6 year old daughter even made one all by herself!  All the wonderful fabrics are from Blend's fabric lines: Equniox, Modern Lace, and Turkish Delight.
I choose some vintage cat images off the internet and printed them onto the EZ Print Transfer Sheets.  You could print any image you want.  The image is then ironed on to white fabric.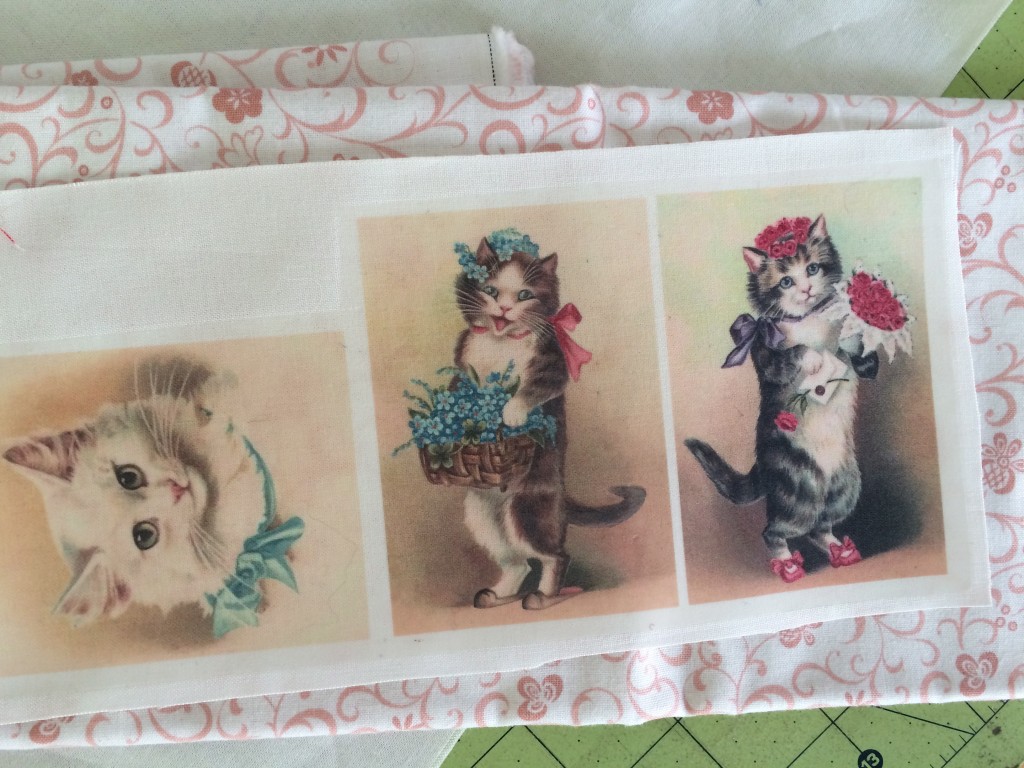 Of course I had to include my kitty in this kitty project!  Mufasa had fun playing in the lace, then he had a nap in the lace!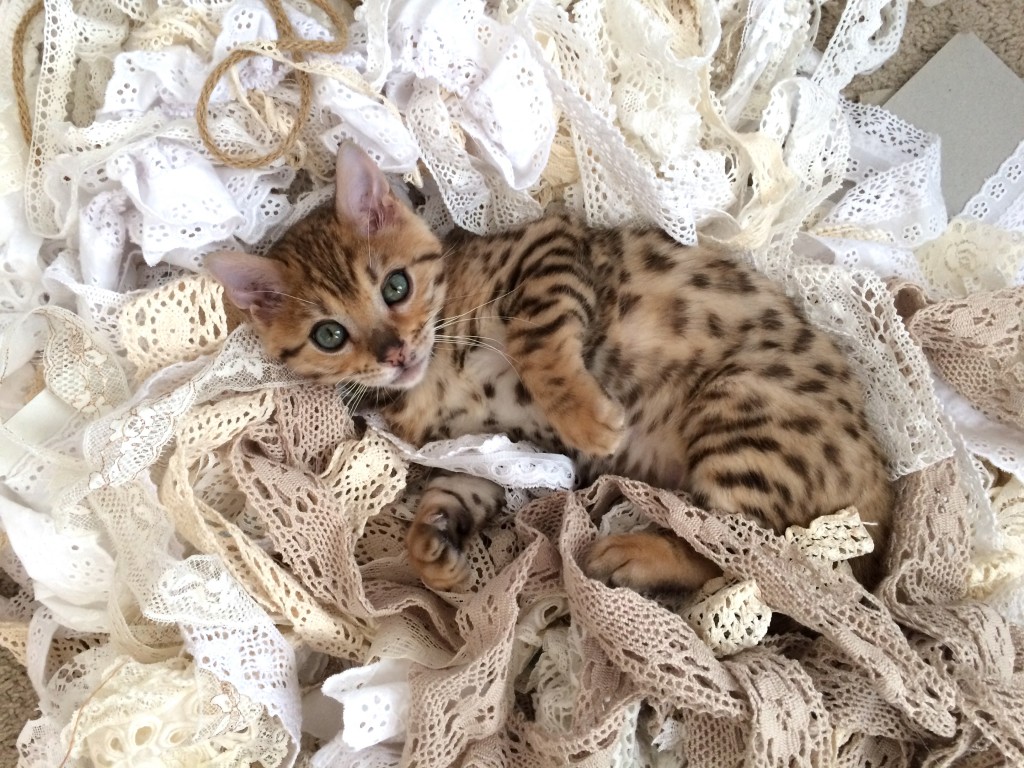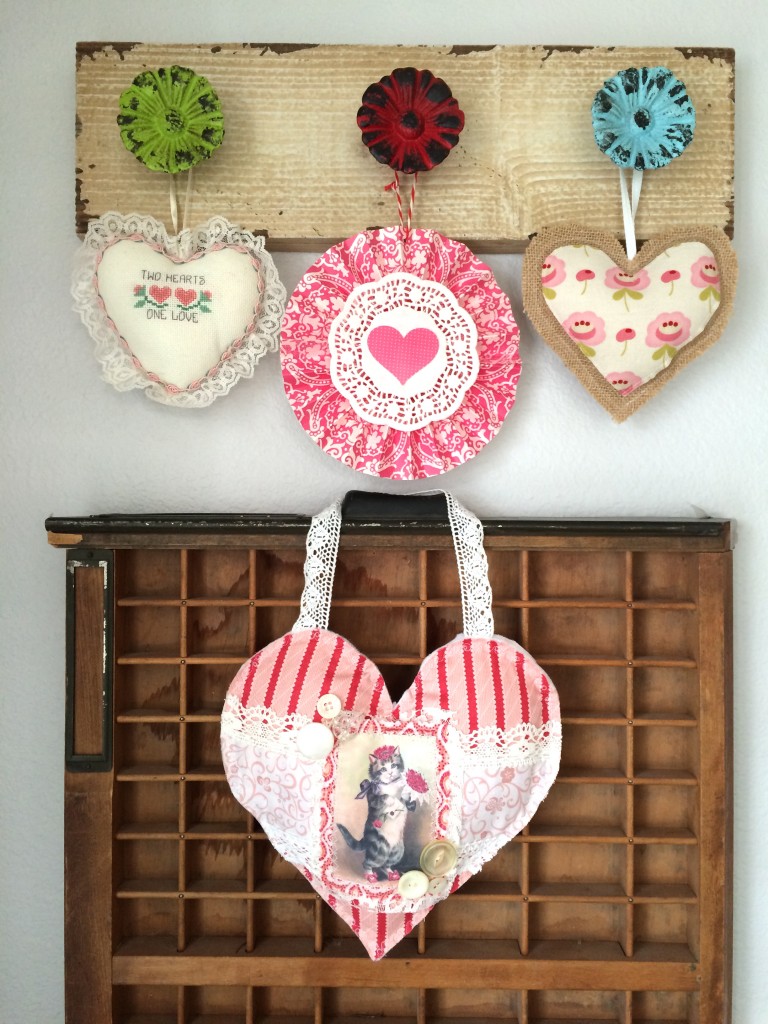 Sally loves to sew!!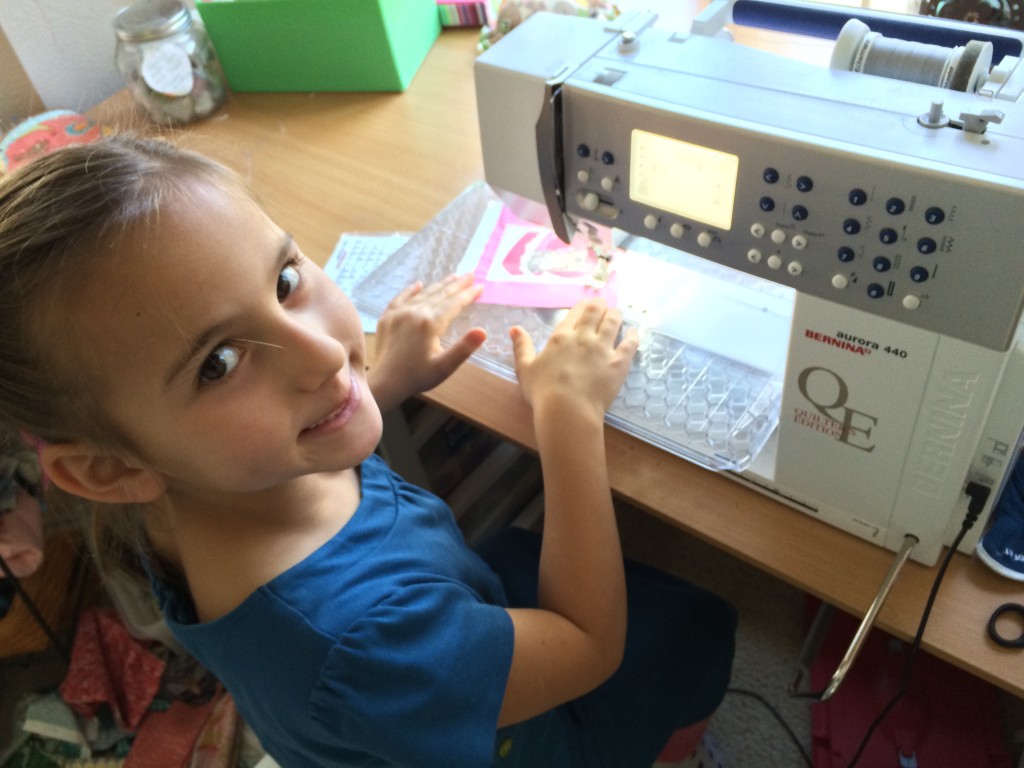 I made this one for Ella to match her room with blues and greens.
This one is Sally's – she choose the fabrics and the buttons and sewed the buttons on herself.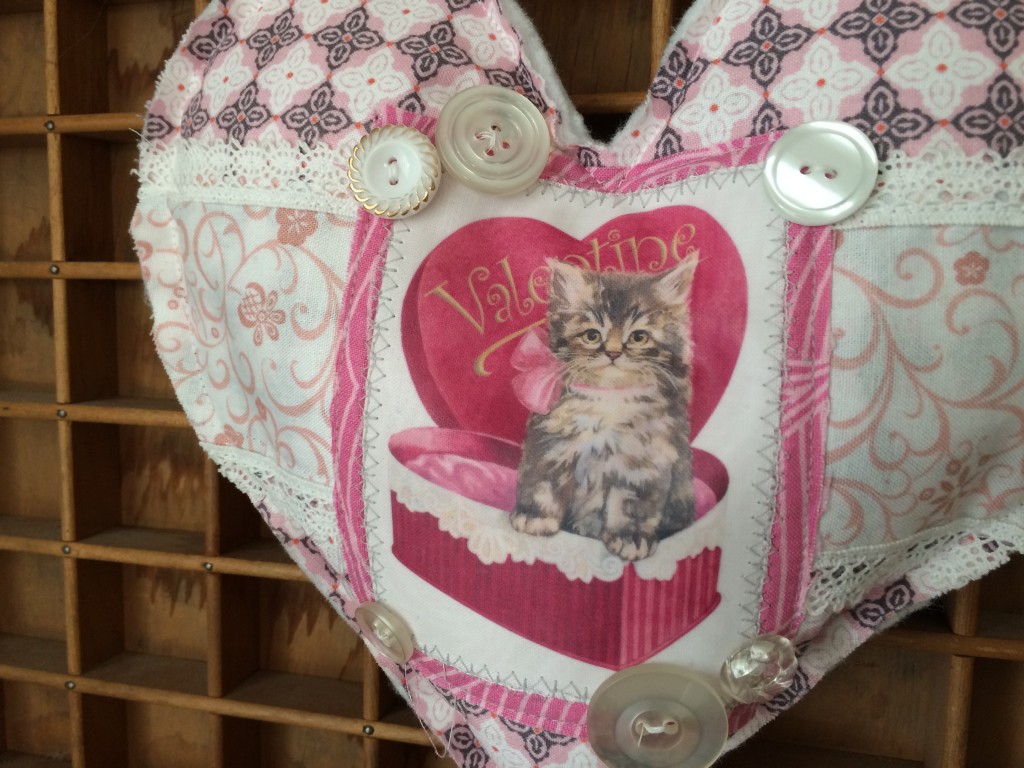 I like this one too – it has diagonal rows of lace for the background.  They are so much fun to make and they make great gifts because you can really personalize them!  Now, get sewing 🙂