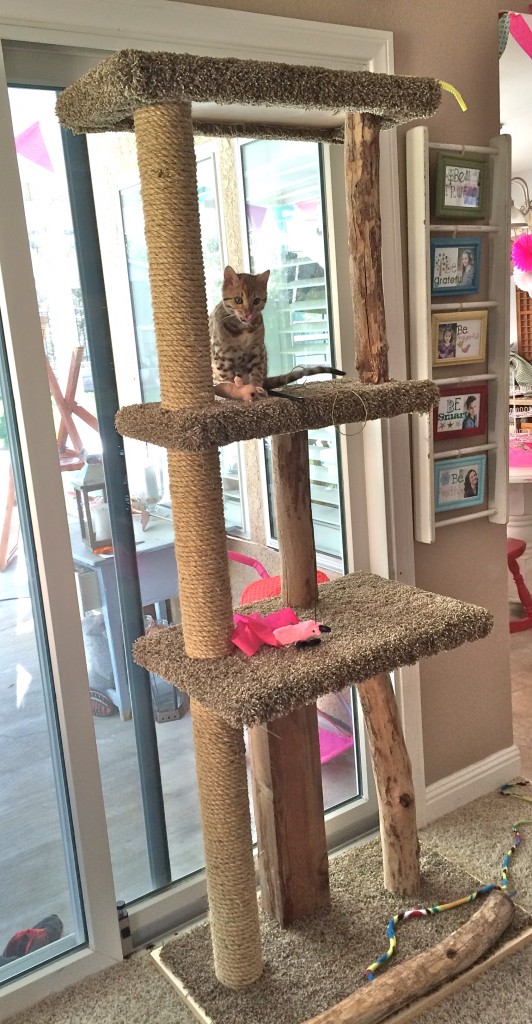 We have a baby Bengal Kitten in our home, his name is Mufasa and he is super spoiled!  Pretty much my life is devoted to keeping him happy and teaching him everything he needs to know.  Part of raising a well adjusted cat is having places for them to scratch, climb, and perch.  I looked online and I couldn't find exactly what I wanted.  I sent hubby to the home improvement store and last Saturday he spent the day creating the perfect cat post for Mufasa.  I will explain a little how we made it; if you are somewhat handy, you can follow along!
We began with a wood base 29″ x 19″, a 6 foot 2″x3″ and an oak log (bark removed).  Here you can see they've been attached to the base.  (We recommend not using particle board).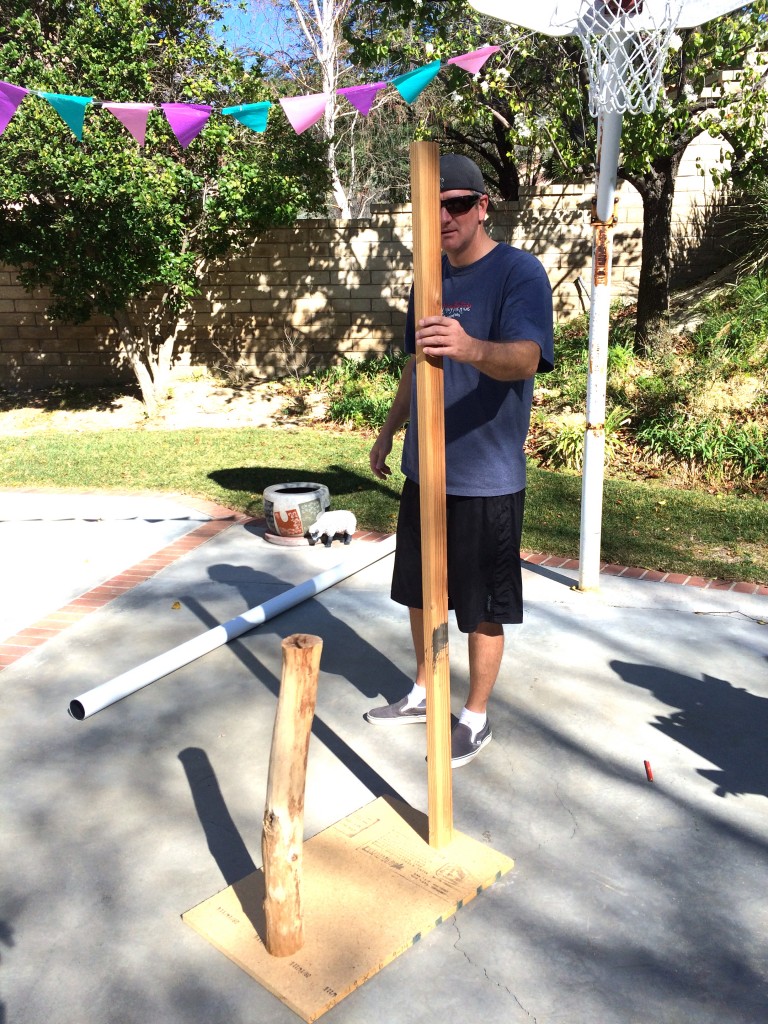 We cut a piece of corrugated plastic pipe the same length as the 2″x3″ and slid it over.  We used long staples and some liquid nails to anchor the post to the 2″x3″ at the bottom.  We cut a board smaller than the base and cut out a circle for the pipe to extend through.  This was secured to the oak log.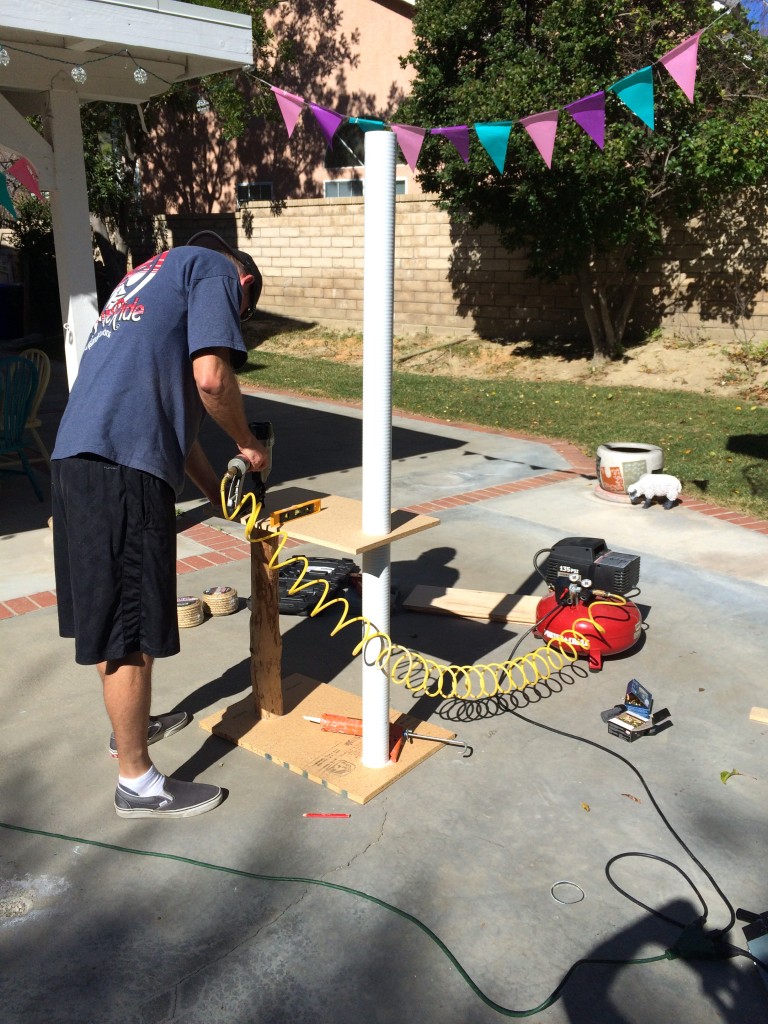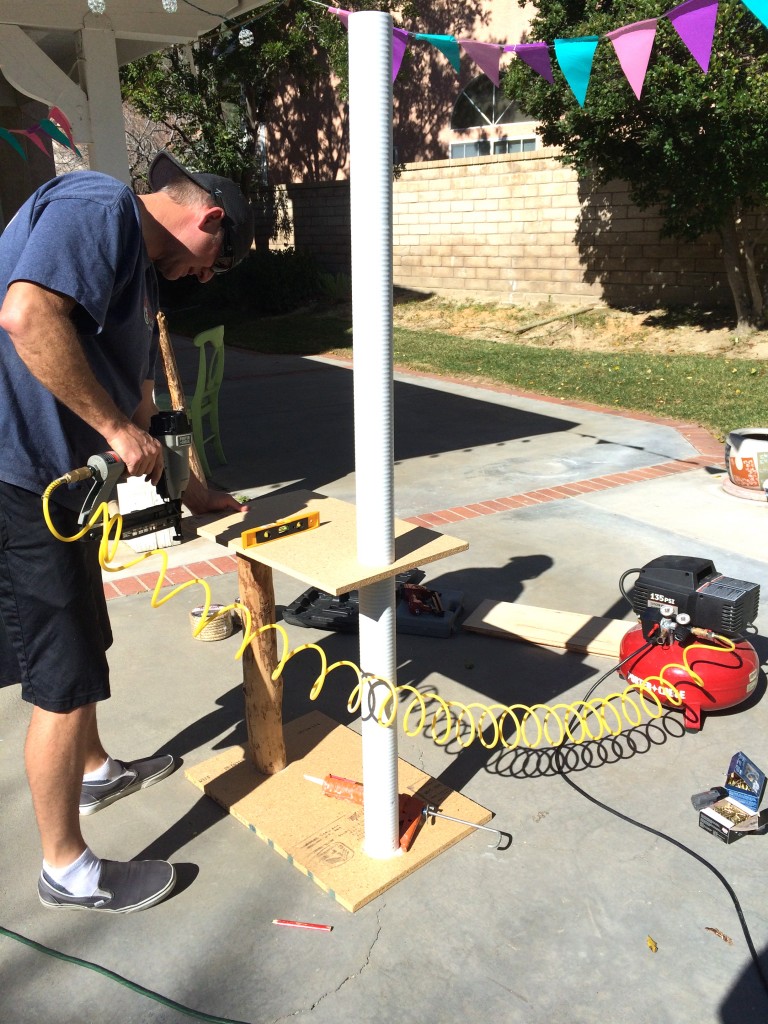 Making sure everything is level.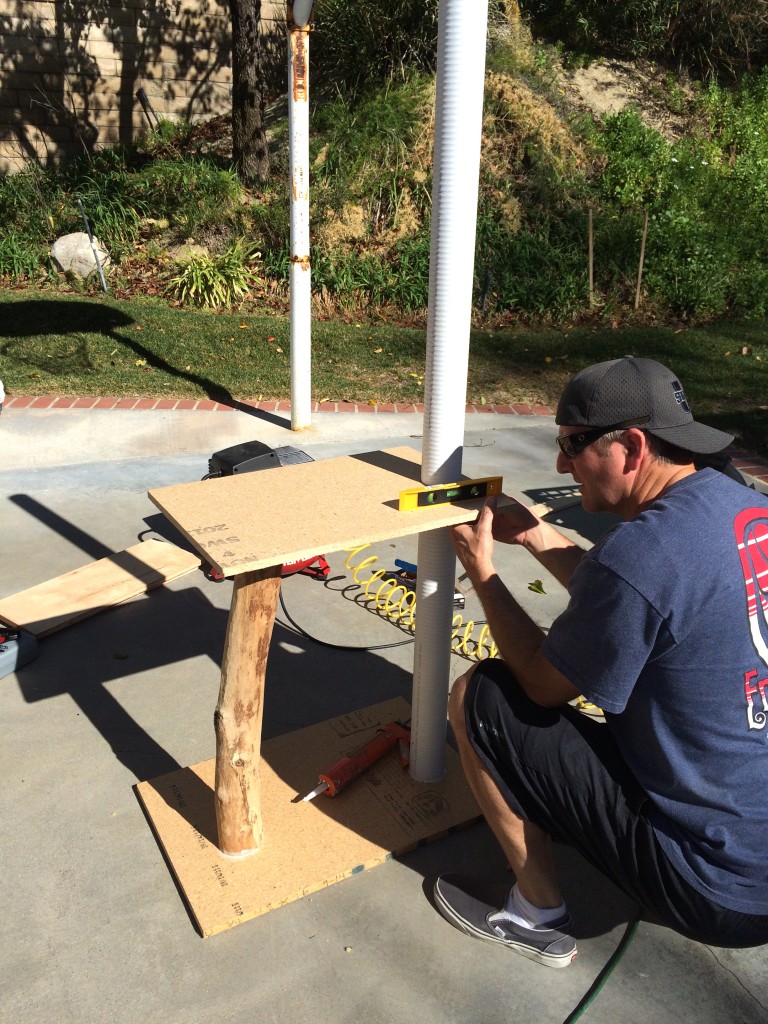 Here you can see where the staples were inserted to secure the tube to the 2×3.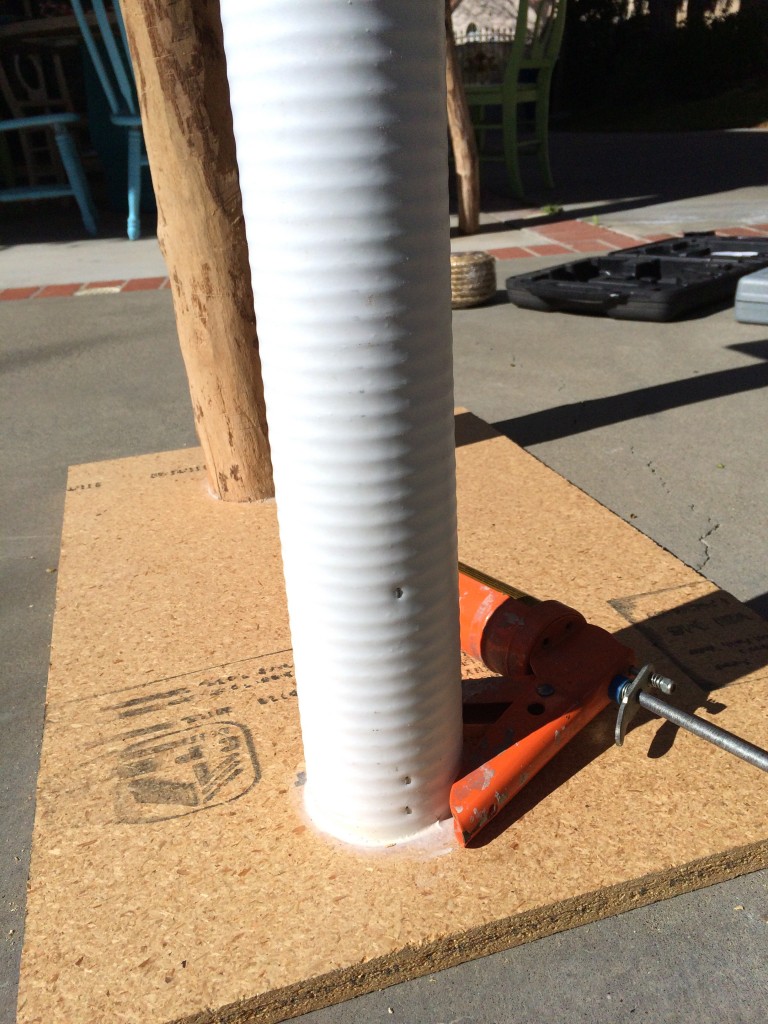 We put Liquid Nails on the pipe and wrapped sisal rope tightly around.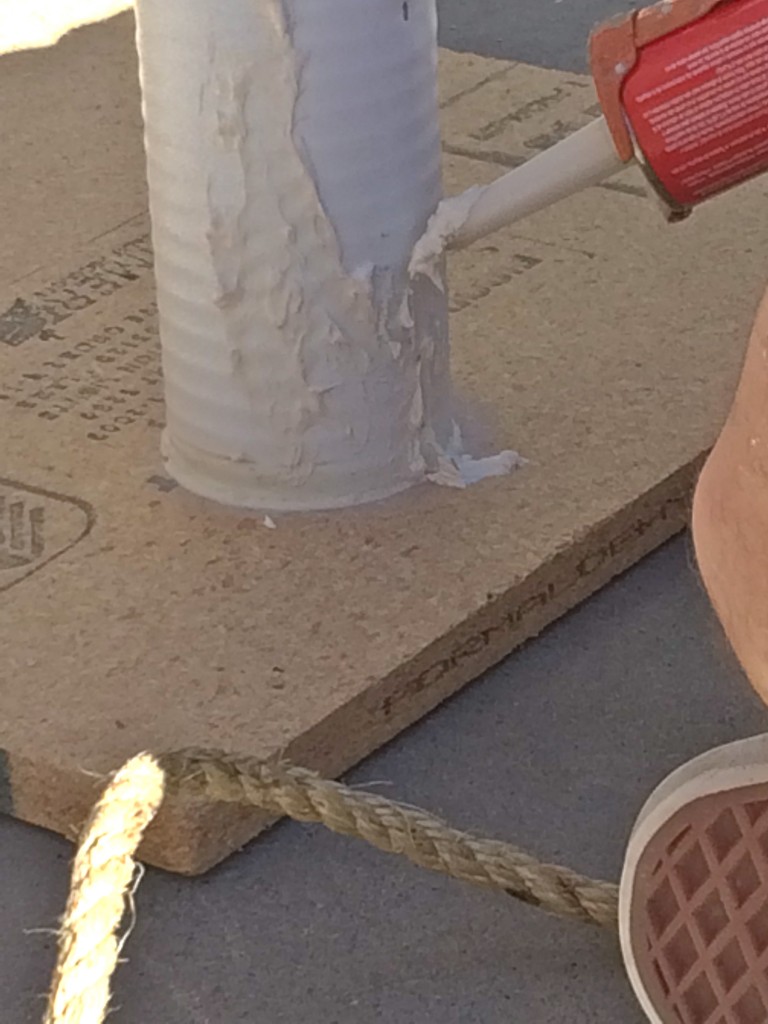 We anchored the sisal with a staple.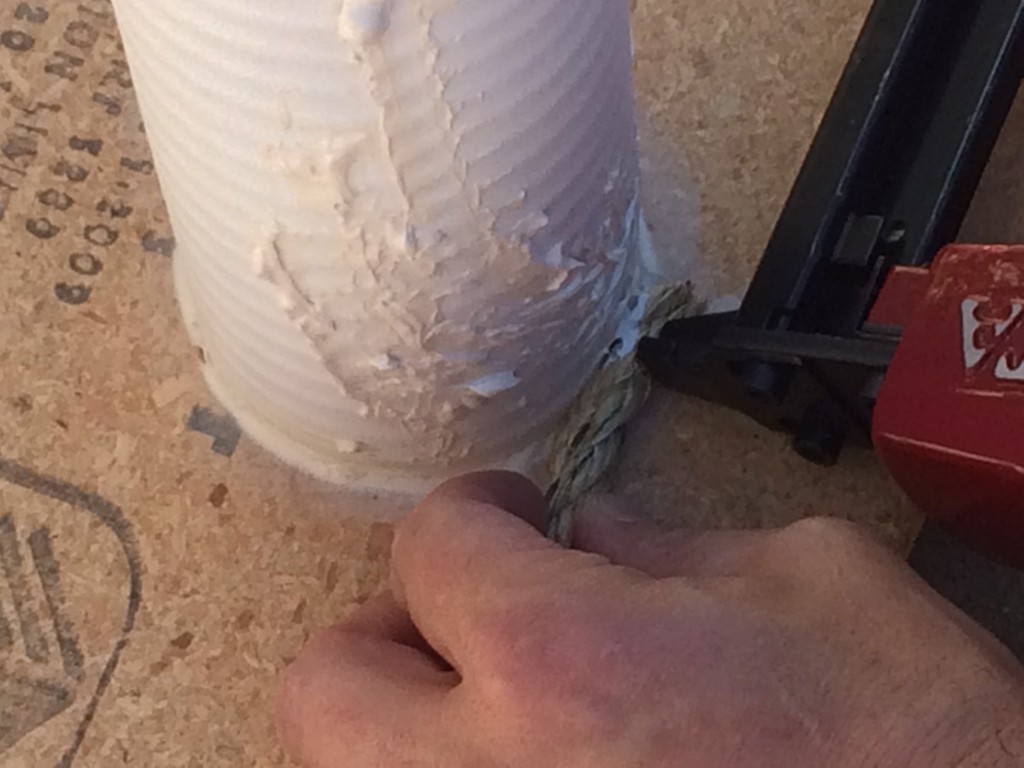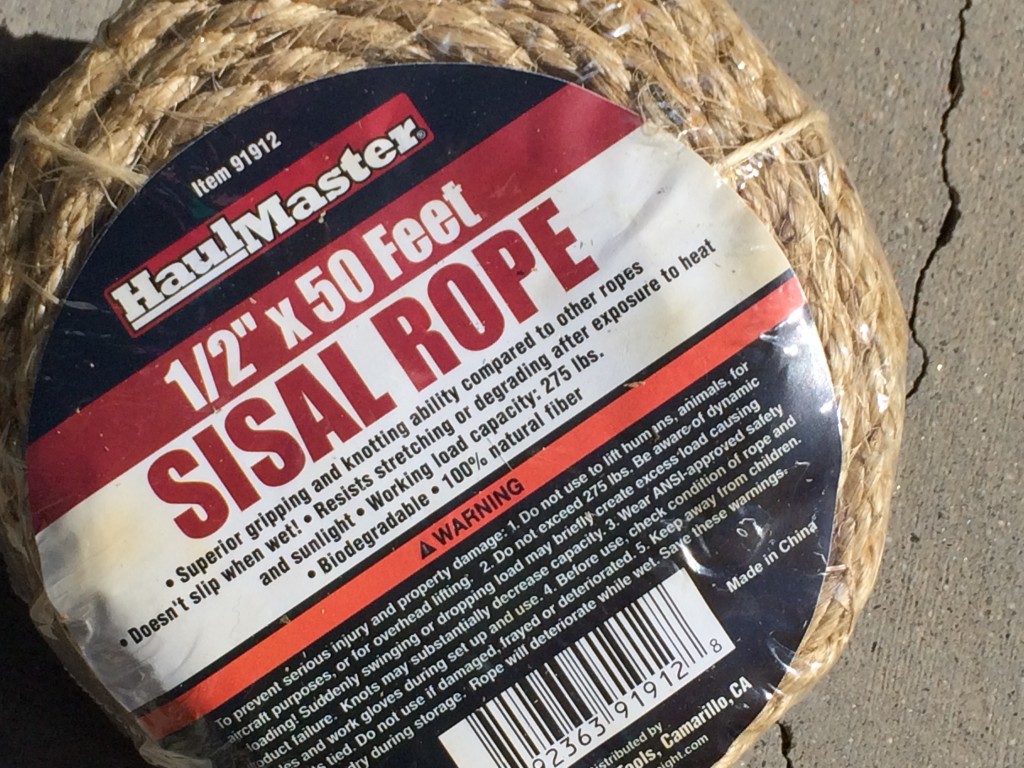 This is a good job for the kids to help out with!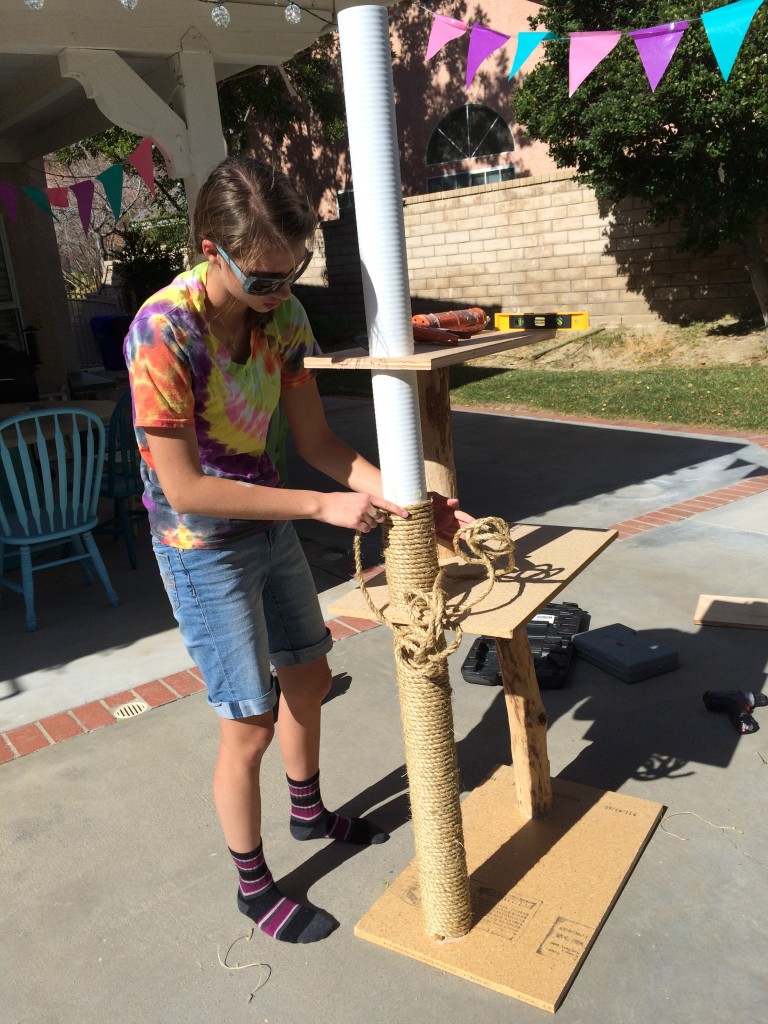 We continued in the same manner adding 2 more perches.  We needed something extra on the lower level for support, so we added another piece of wood.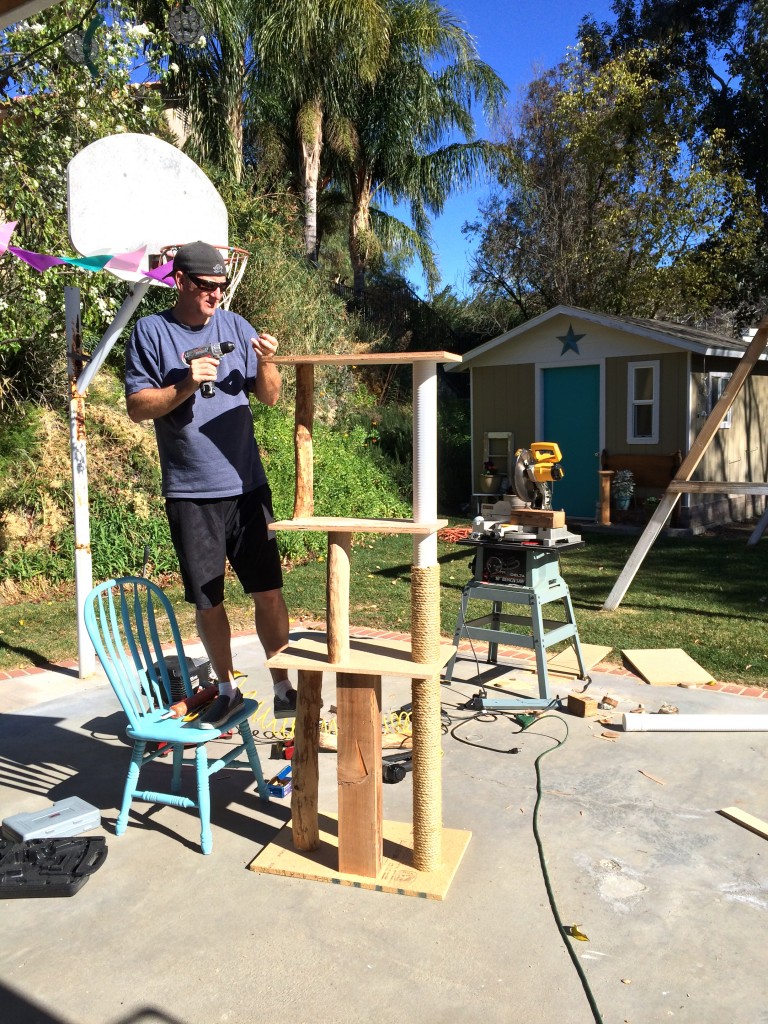 Next we covered all the perch surfaces with carpeting.  We had to create a kind of template to cut out where the pipe and the wood pieces were.  We used Liquid Nails and staples to secure.  On the bottom level we didn't wrap the base in carpet, but added some wood pieces to finish off the edges.  The upper perches we wrapped in the carpet.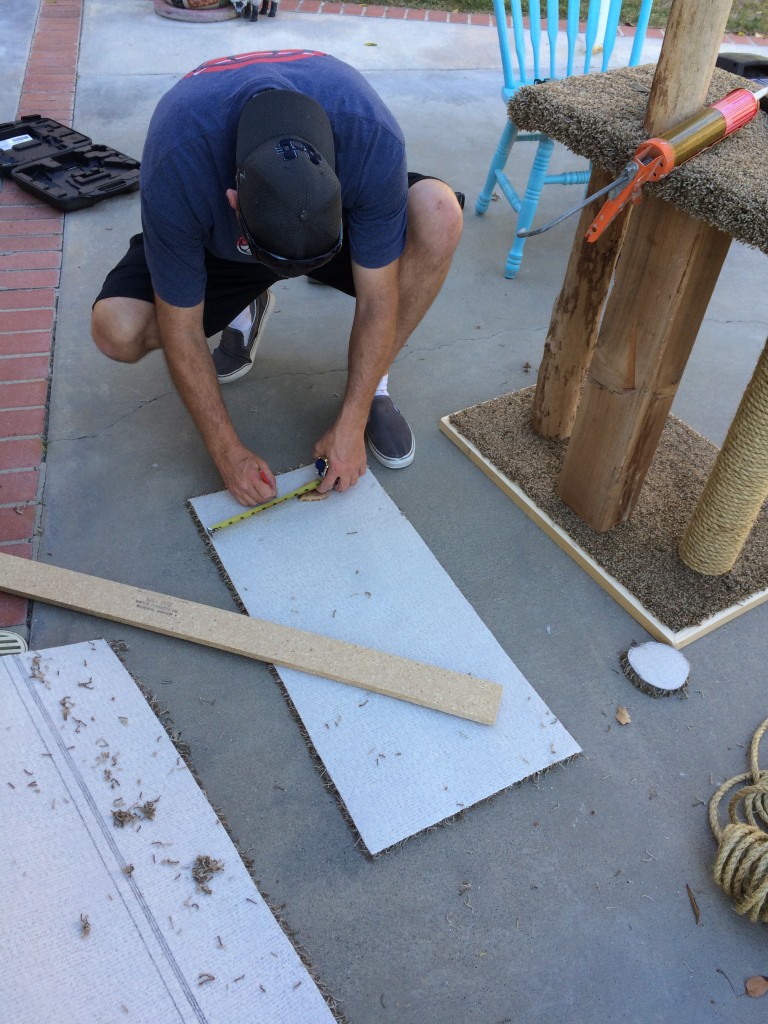 It looks great and we couldn't wait to bring it in the house and let Mufasa play on it!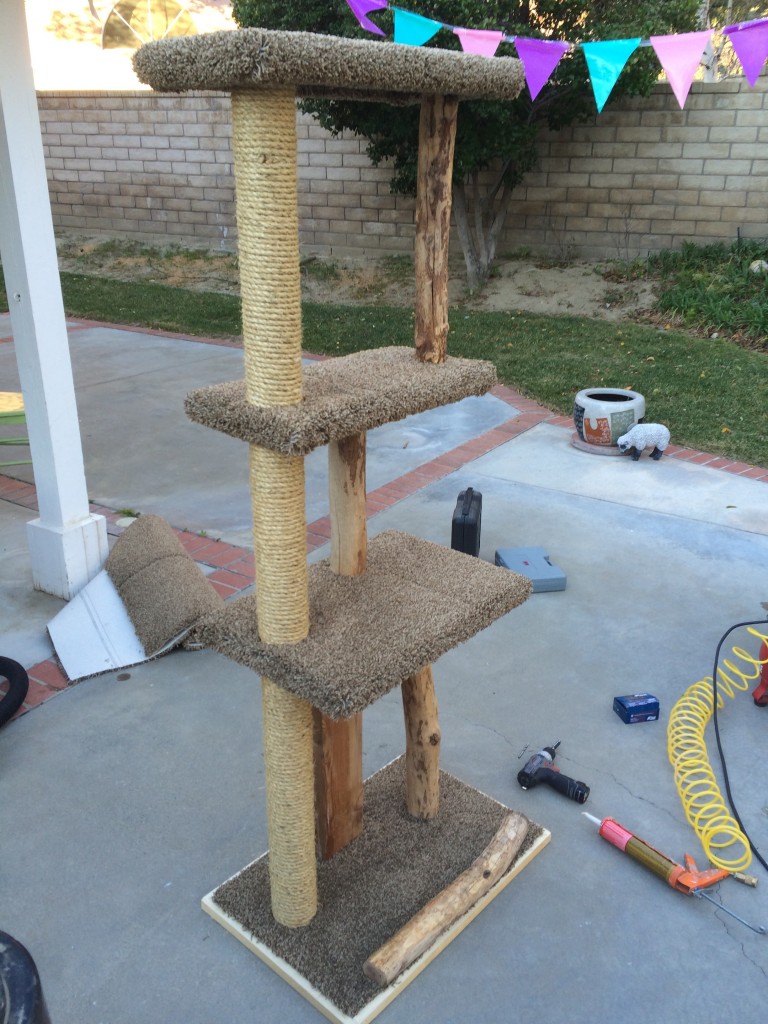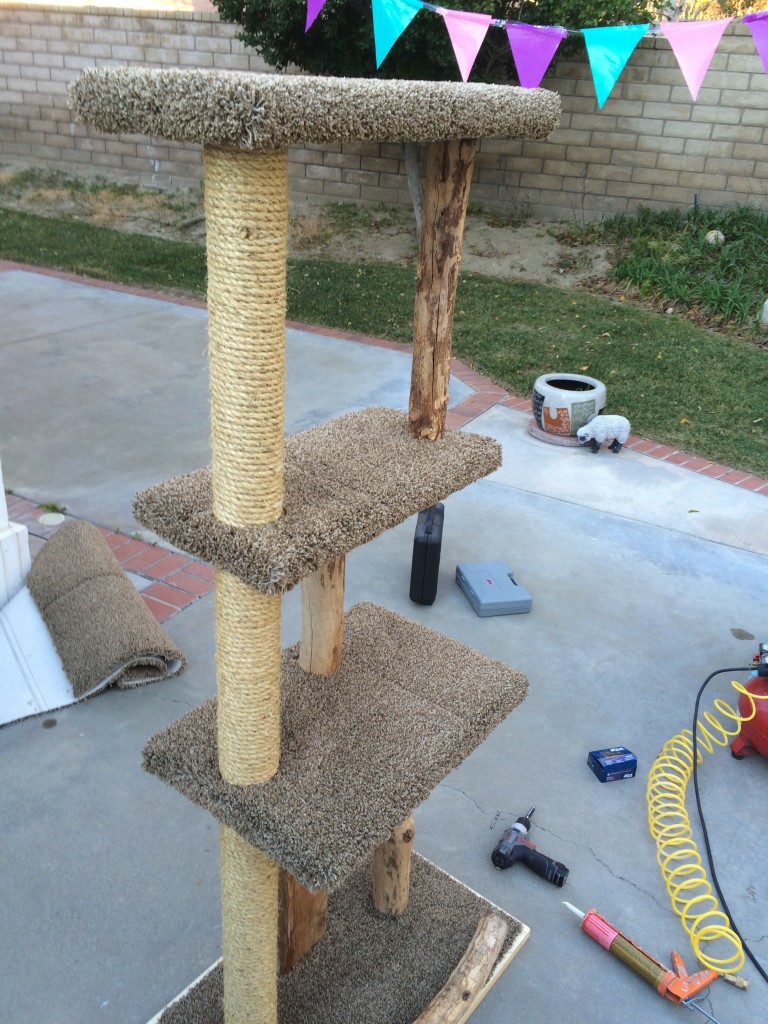 That crazy little kitten climbed it all the way to the top!  It was his first time ever climbing something that high!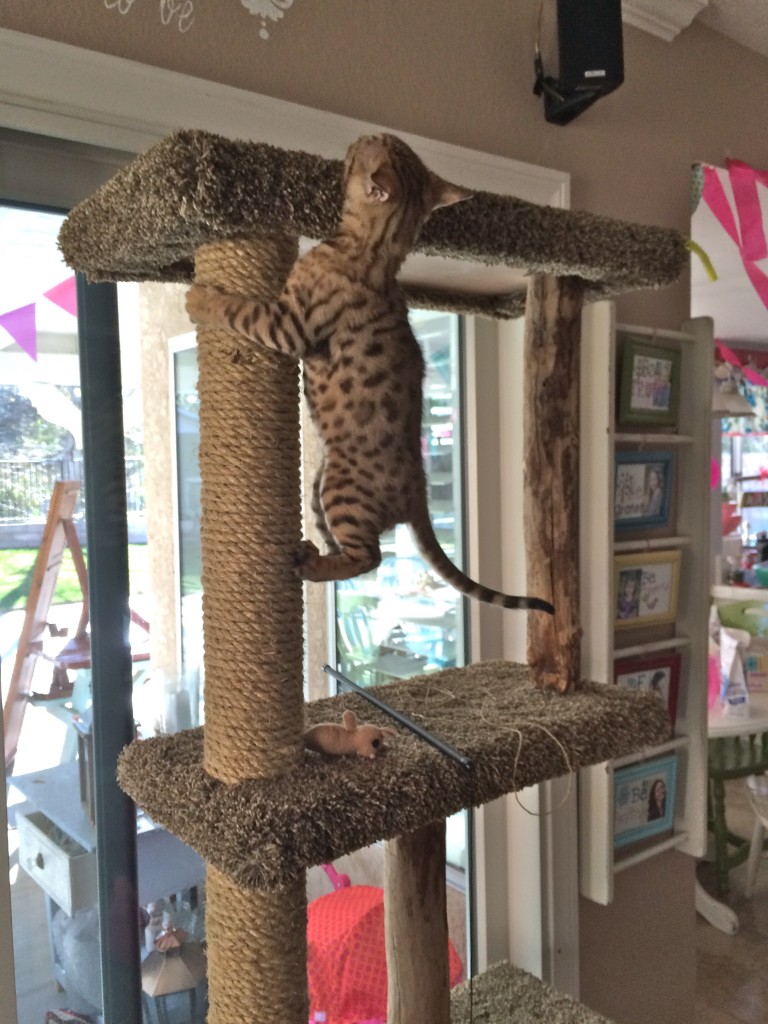 We put it in front of the sliding glass window so he can perch and look outside.  He LOVES it!!!!