My Mini Kitty Quilt Pattern is available to purchase from Emily Ann's Kloset.  The inspiration from this quilt came when I heard from a friend that her 6 month old kitten was diagnosed with a fatal disease.  My heart broke in half.  Of course this was devastating to her and her children. I have lost 2 kitties in the last 2 years and it hurts really bad 🙁  I wanted to send her something to show I cared.  I came up with this Mini Kitty Quilt.  I was inspired by folk art paintings of flying cats.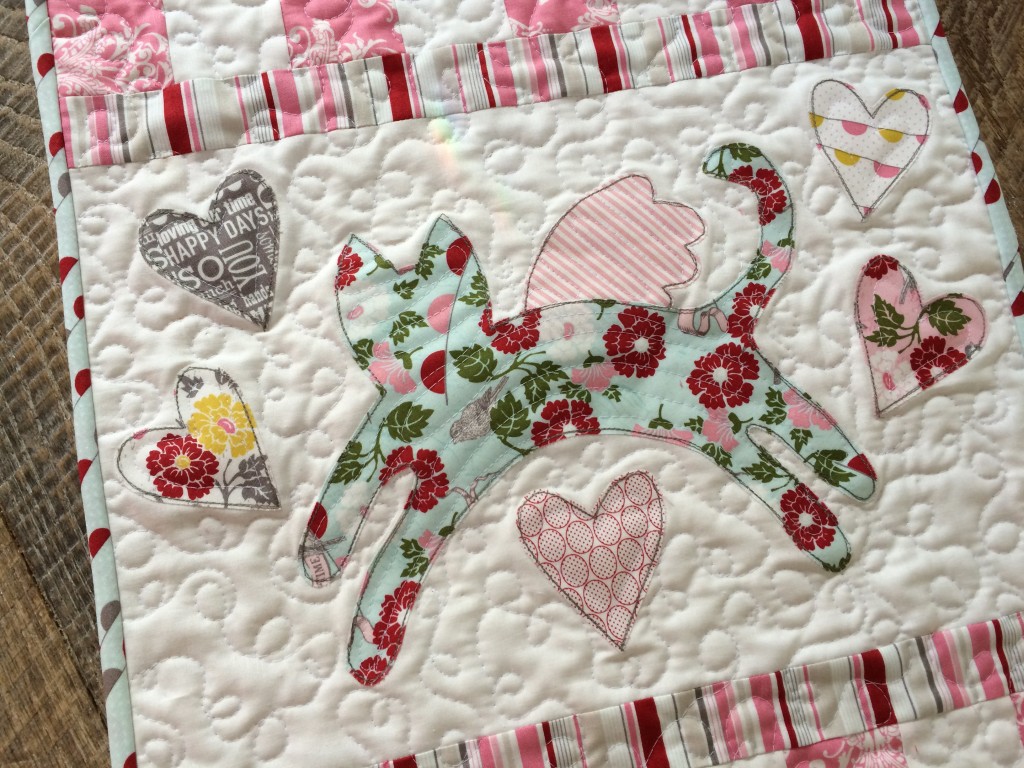 Of course my Kitty Muasa was very helpful in making this quilt!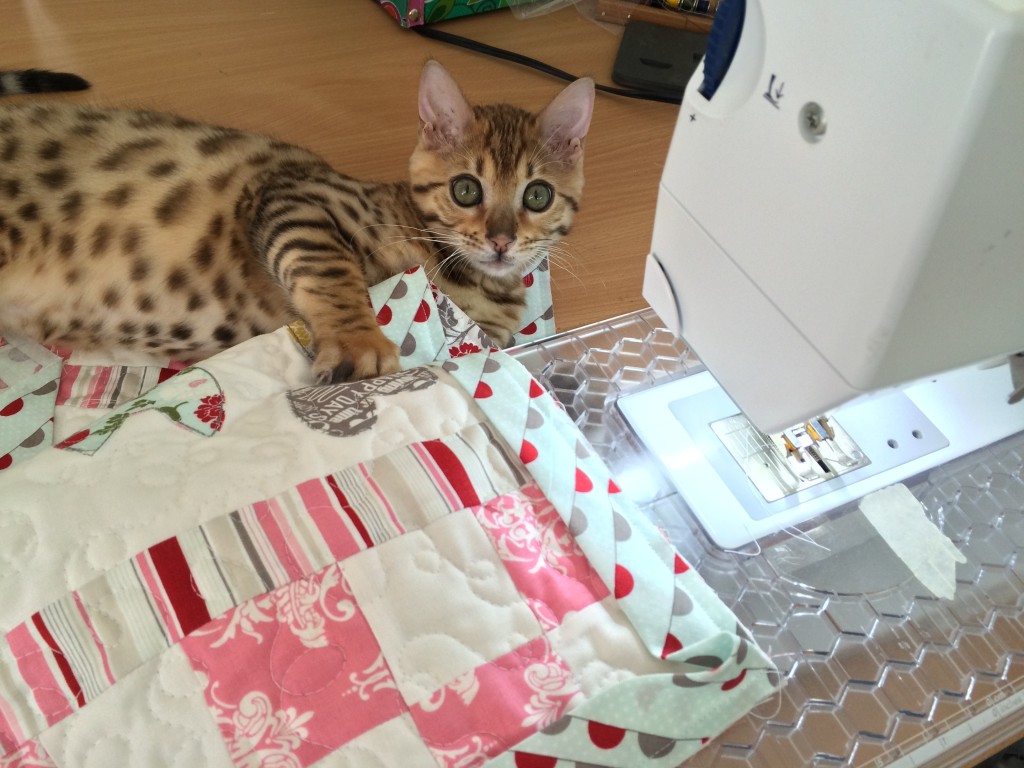 Here are a few other versions of the Mini Kitty Quilt in different colors.  It is such a fun quilt to make and you can make it in about an hour!