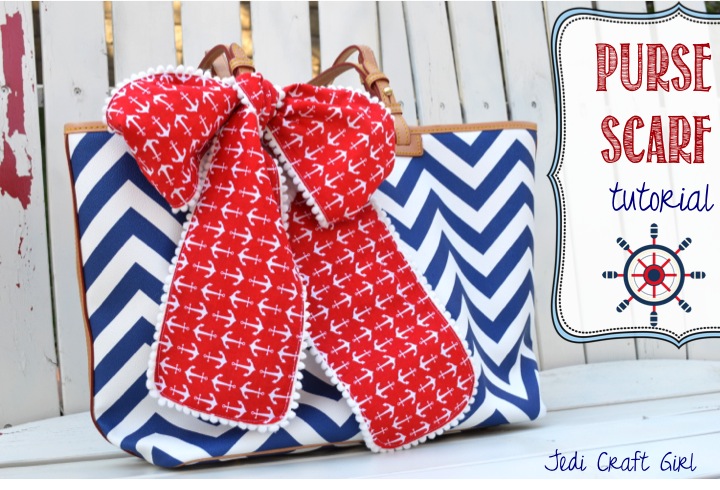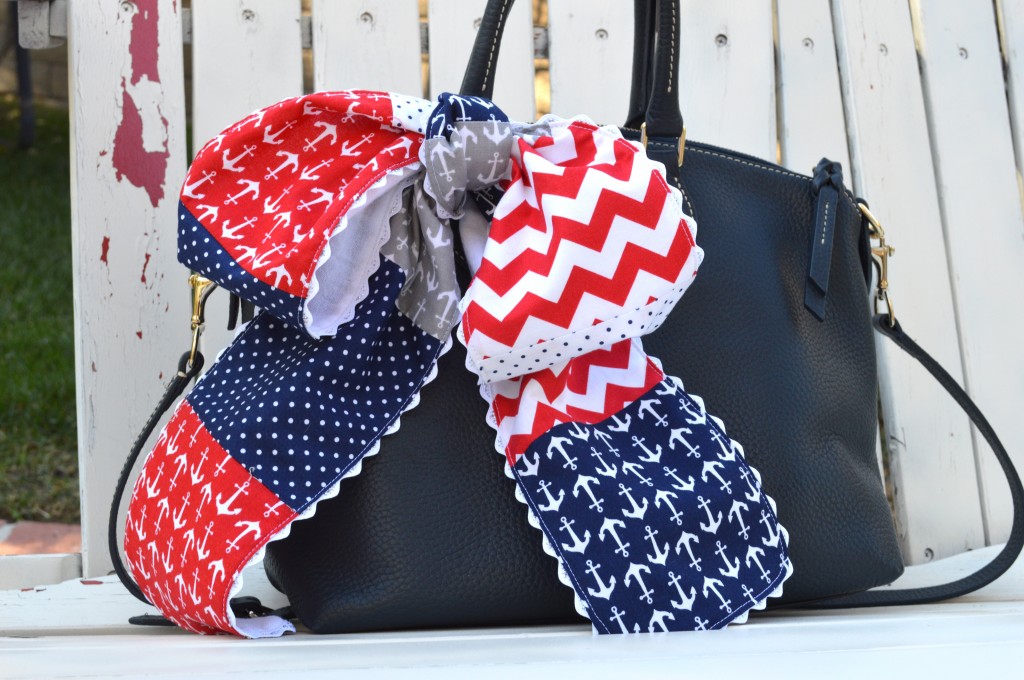 I think Nautical Week turned into Nautical Life!  I guess there are many more Nautical-inspired projects to come!  I love wearing scarves on my purses, I should first say I love buying purses!!  Sometimes the scarves you buy are too bulky for a purse handle.  I wanted to add a little "home sewn" feel to my handbag so I came up with these scarves.  They can easily be sewn in under 30 minutes which means you can make as many as you want to coordinate with your look or the season, or in my case, obsession 🙂  I love these basics from Riley Blake Designs.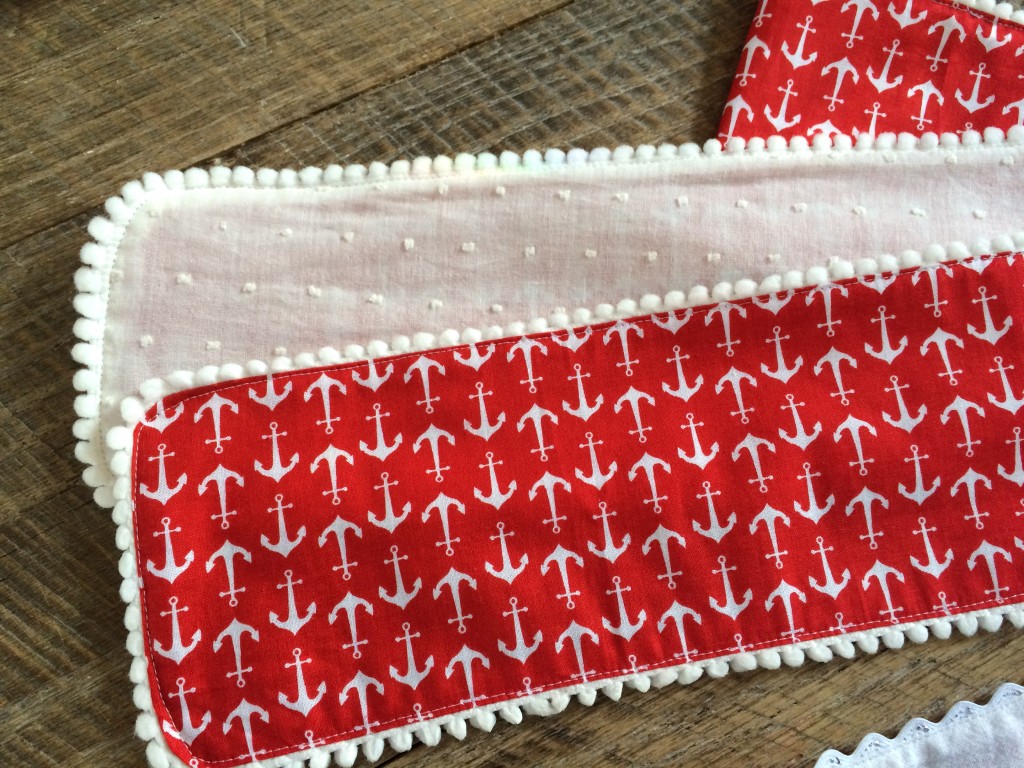 Supplies:
(13) 5″ squares for patchwork scarf
5″ x 60″ light weight fabric such as gauze, raised swiss dot, etc
(2) 5″ x WOF for solid scarf
4 yards trim, I used small pom pom and ric rac
Begin by cutting (13) 5″ squares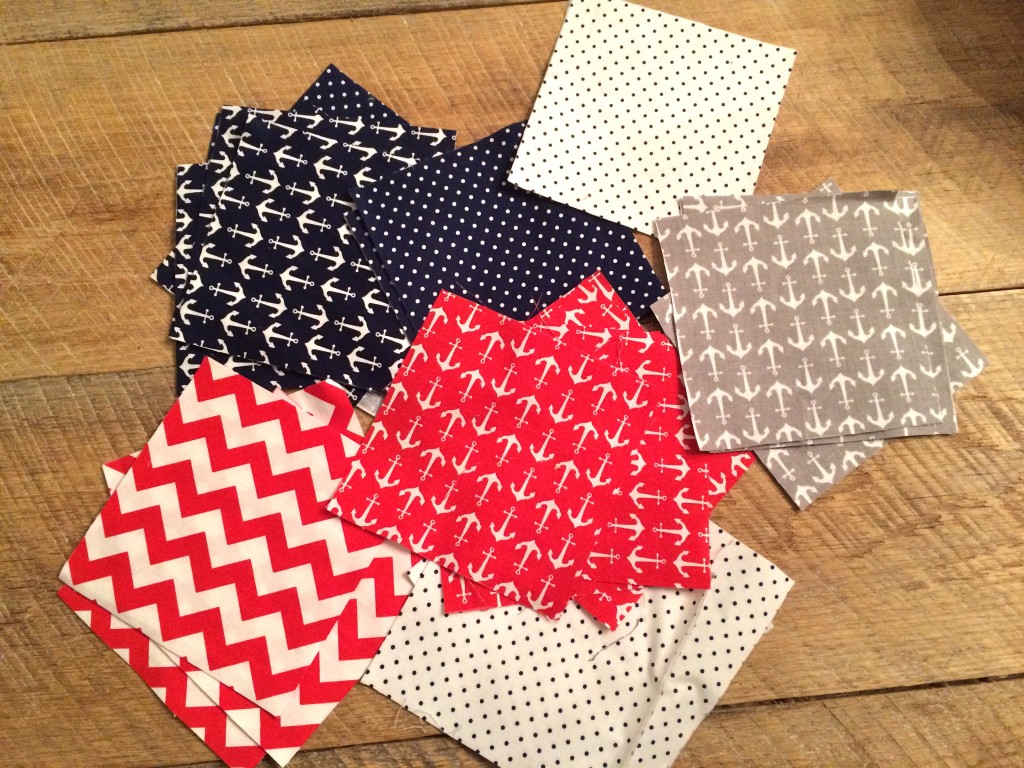 Sew them end to end with 1/4″ seams and press seams to one side.  Consider placement.  If you are making the solid scarf, sew the (2) 5″ strips together and cut to make 60″ in length.  Center the seam in the center so it does not show up on the bow.  Bast the trim around the edge.  Place right sides together and sew along the basting stitch.  Leave an opening in the center of the scarf about 3″ for turning.  I curved the corners slightly.  Turn right side out and press.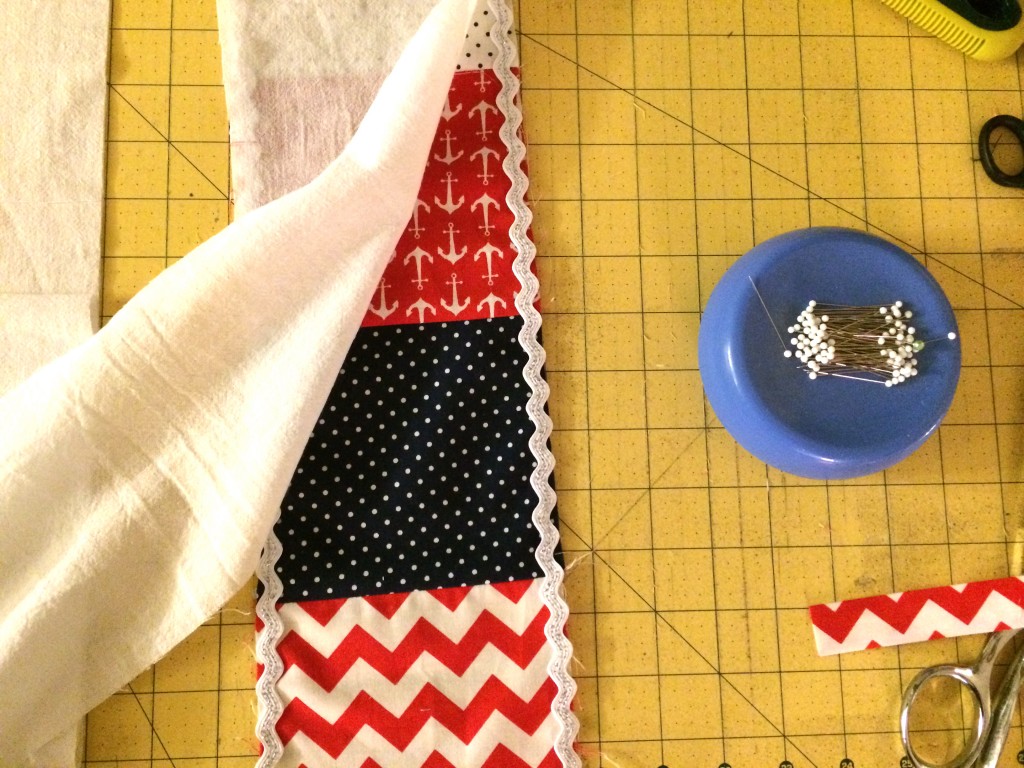 Top stitch all the way around.  This will close the opening.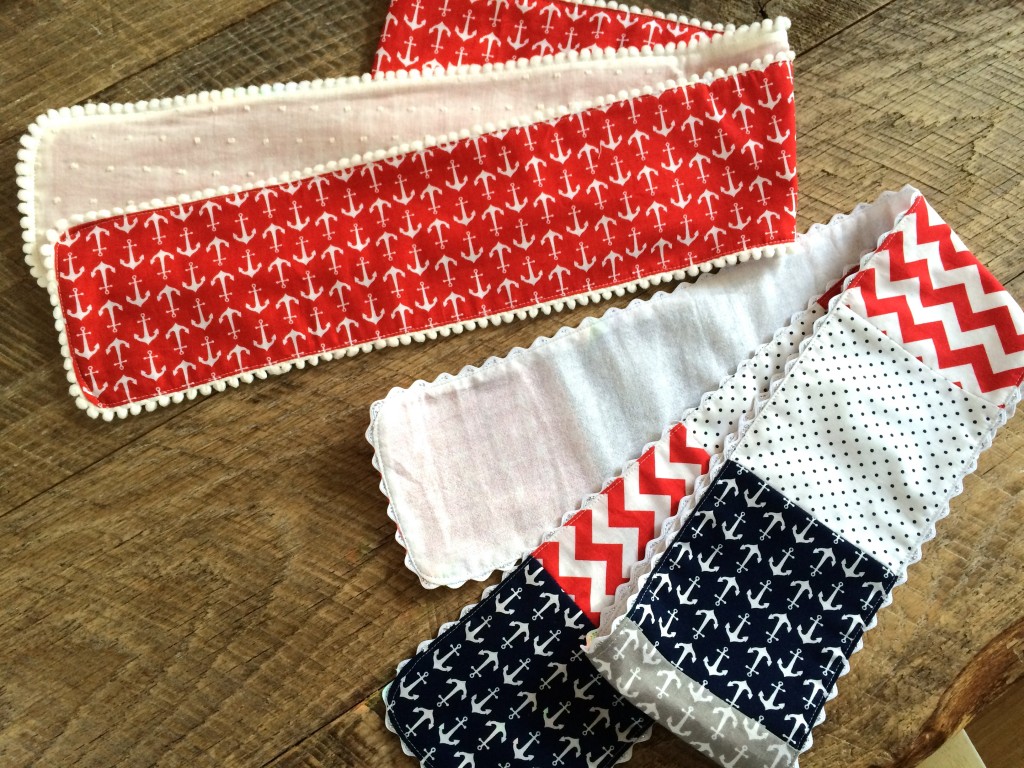 Tie on your favorite bag!!!