I remember a talk I heard about 10 years ago.  I don't remember the speaker's name, but I do remember something she said: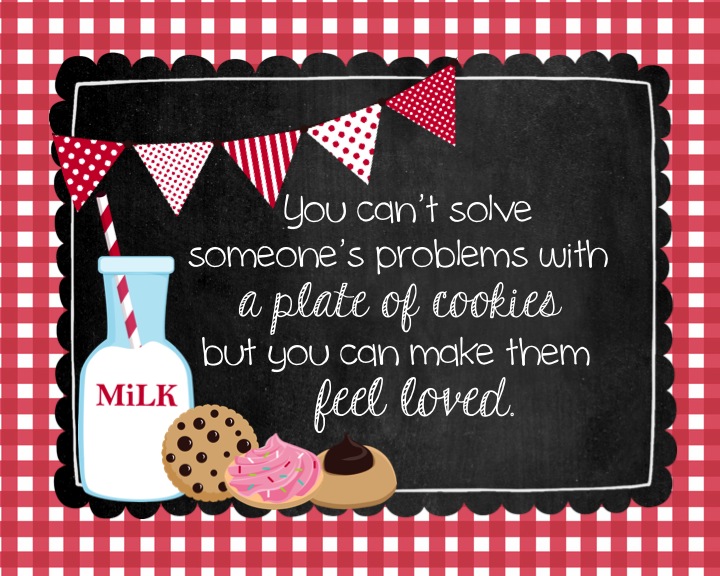 I LOVE this!  I love making cookies or treats or rolls and taking them to friends and neighbors. I am going to print this out and put it on my fridge!  Sometimes baked goods are the best way to show love!!  If you would like to download a PDF version, click HERE.
Today's activity involves baking!!  Invite some friends over to make cookies.  Make cookies with your family and take them around to your neighbors.  We invited the missionaries over to decorate sugar cookies.  One of them said he couldn't remember the last time he frosted cookies (so sad!)  When we were done we fixed up plates and took them to our neighbors.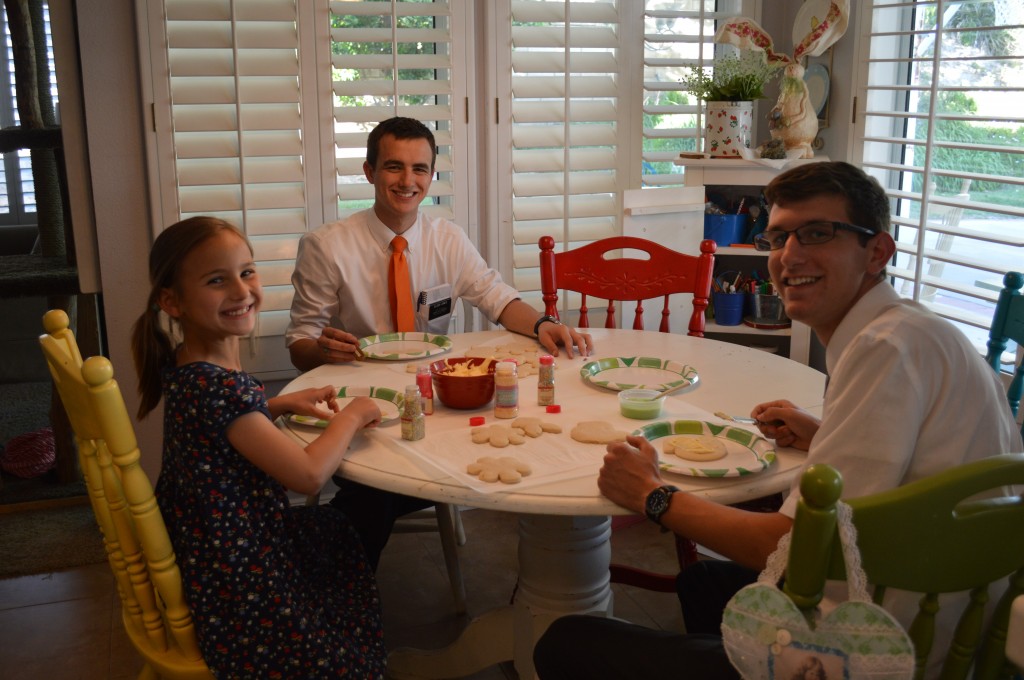 I'm pretty sure we didn't solve anyone's problems with this, but we had fun as a family and we let other's know we care about them 🙂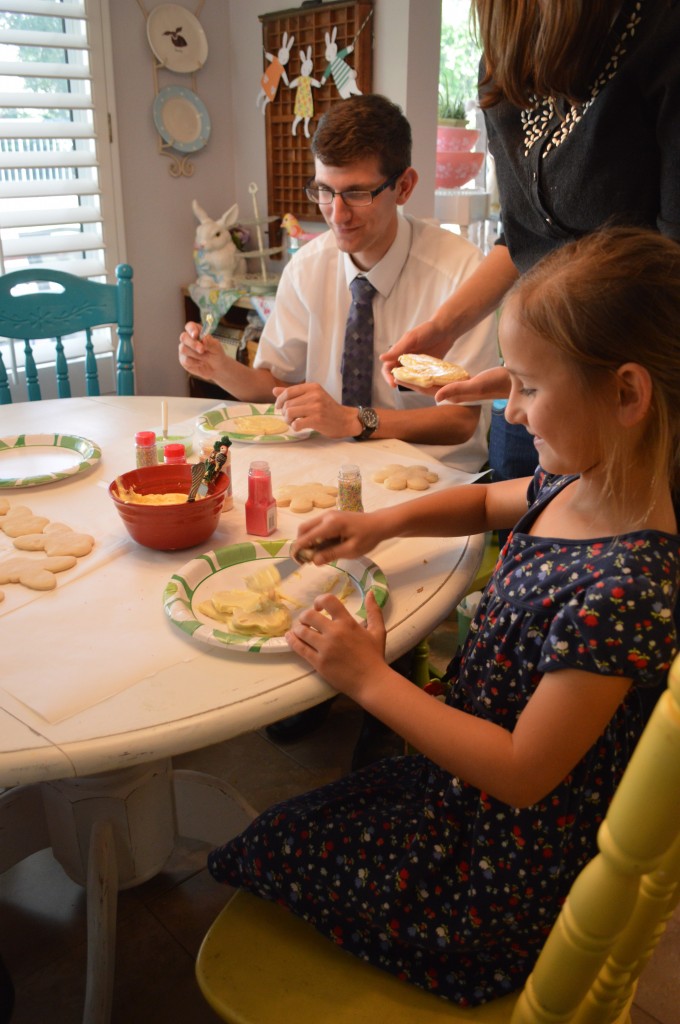 What kind of treats of goodies do you like to take to people?