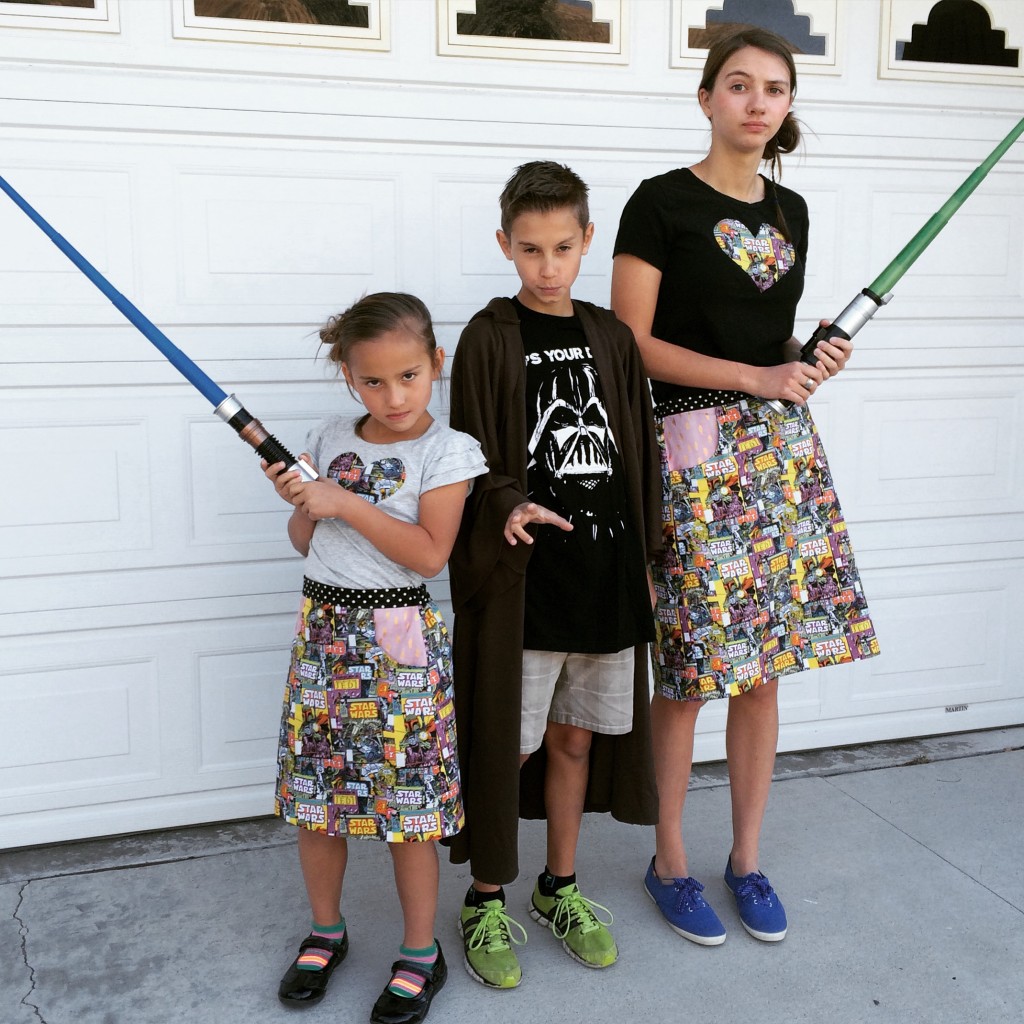 May the 4th is a HUGE holiday in our family – yes I said holiday!!!!!  For some reason we are all Star Wars Nerds!    We needed to do a little sewing to celebrate this totally awesome day and to show our true level of nerdiness!  When I saw this fabric I knew it was perfect for skirts for the girls – I love that there is pink and aqua in it!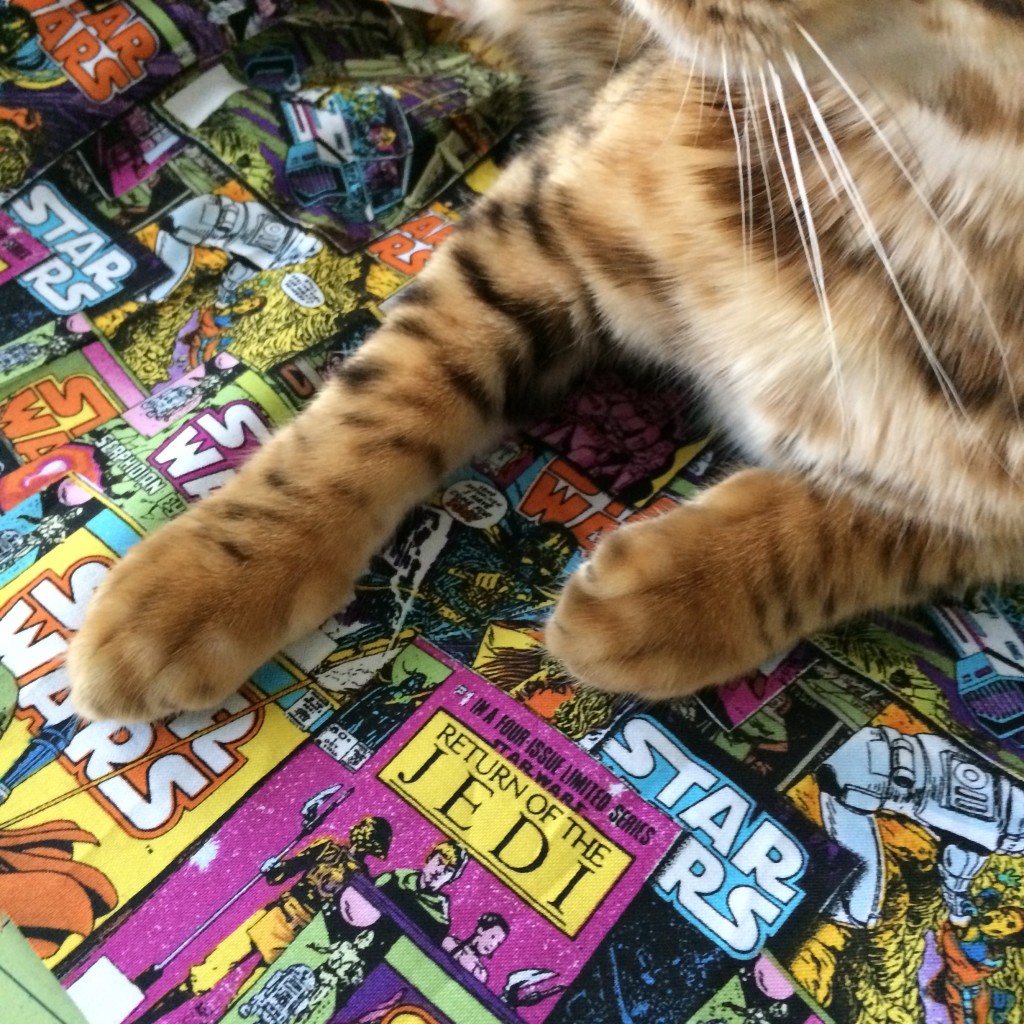 I immediately went to my Potato Chip Skirt and Chocolate Chip Skirt patterns from Tie Dye Diva.  They are FUN to make!  In fact, Ella sewed her entire skirt by herself!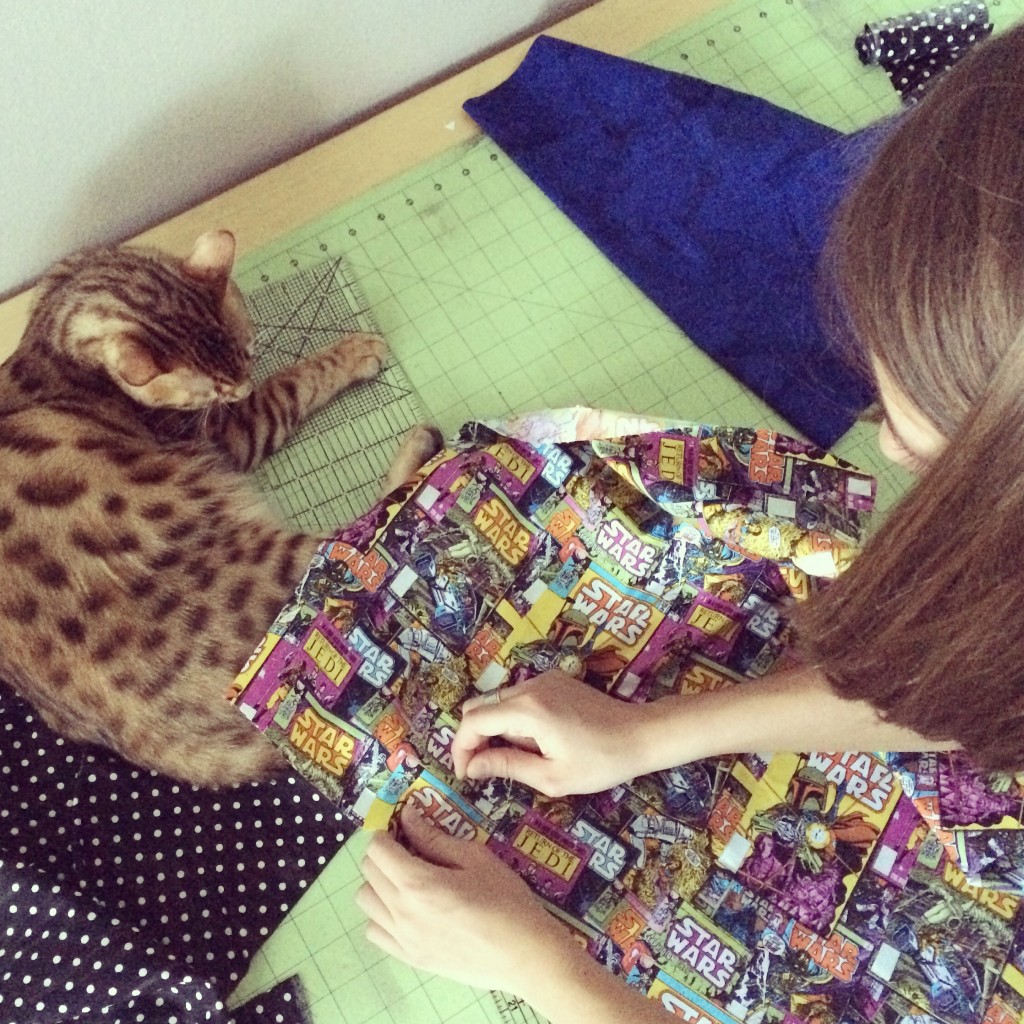 Mufasa slept on the cutting table the entire time!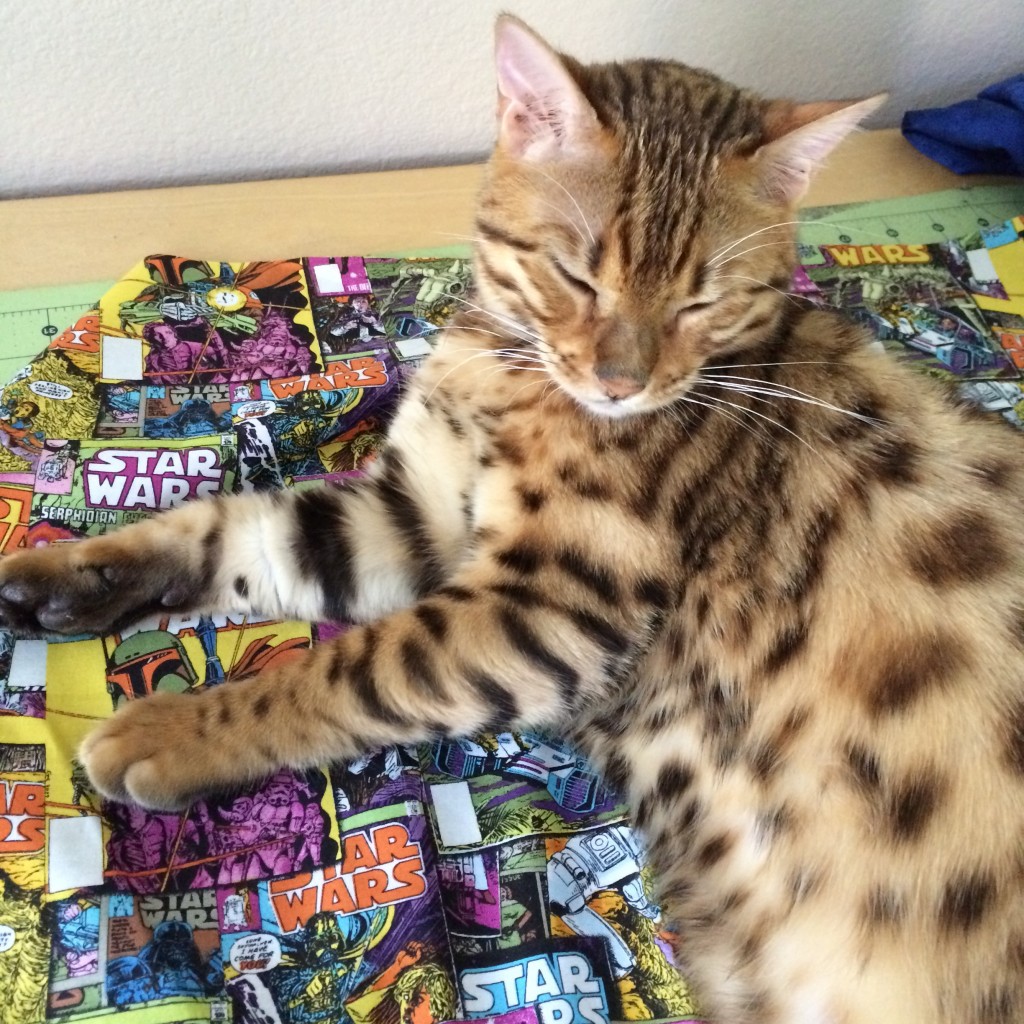 I LOVE how they turned out!  The girls were both up extra early this morning so excited to wear their new outfits!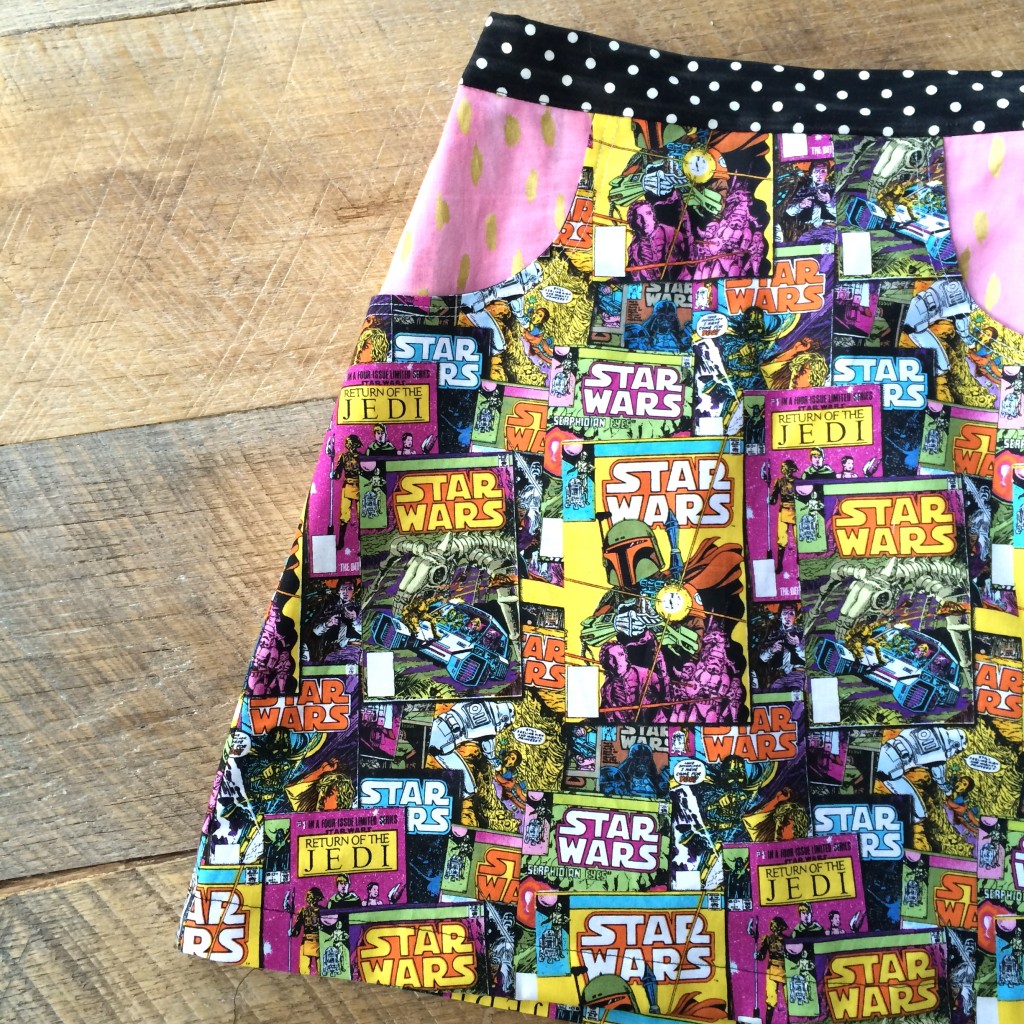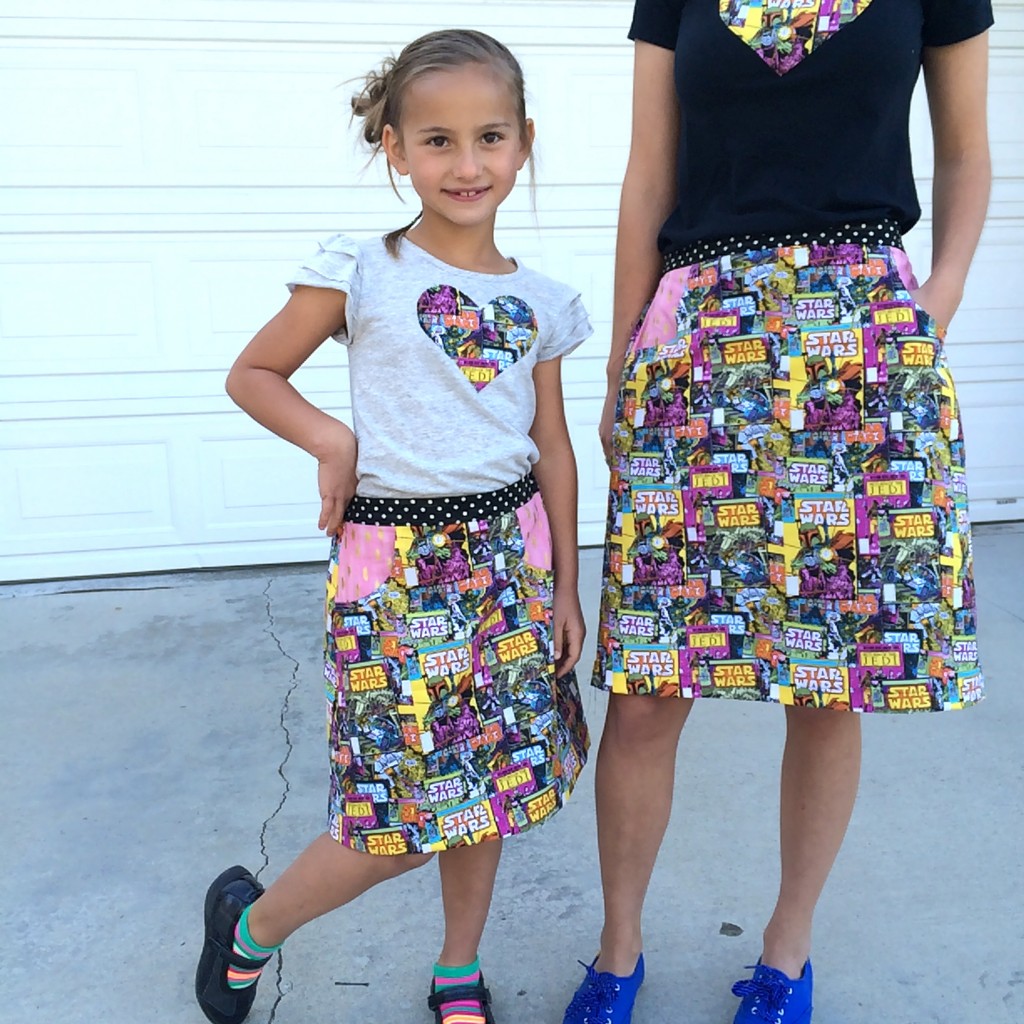 I put Ella in charge of the T-Shirts.  She drew the heart, applied the Heat n Bond Lite and ironed it on.  We did a little top stitching to secure.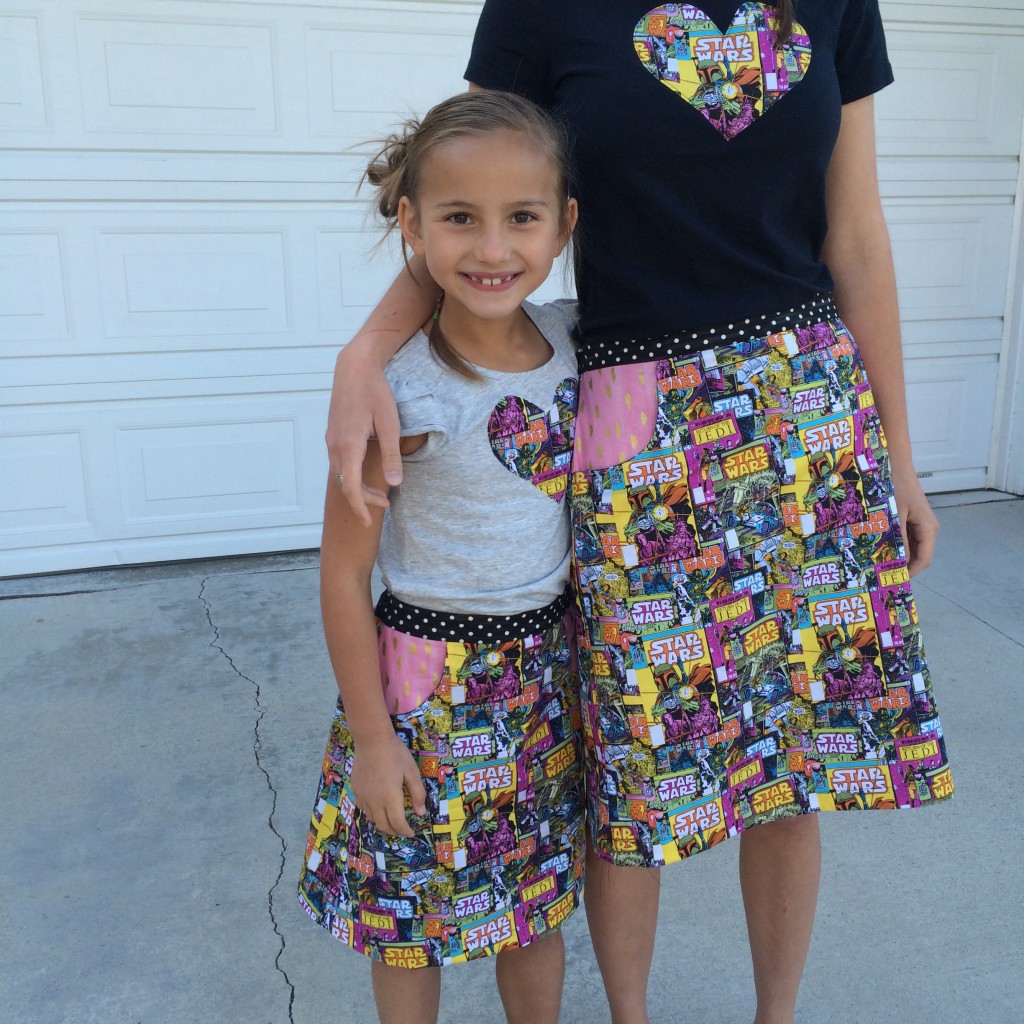 Of course we needed some Jedi hair styling!!  I love the Jedi Braids!!!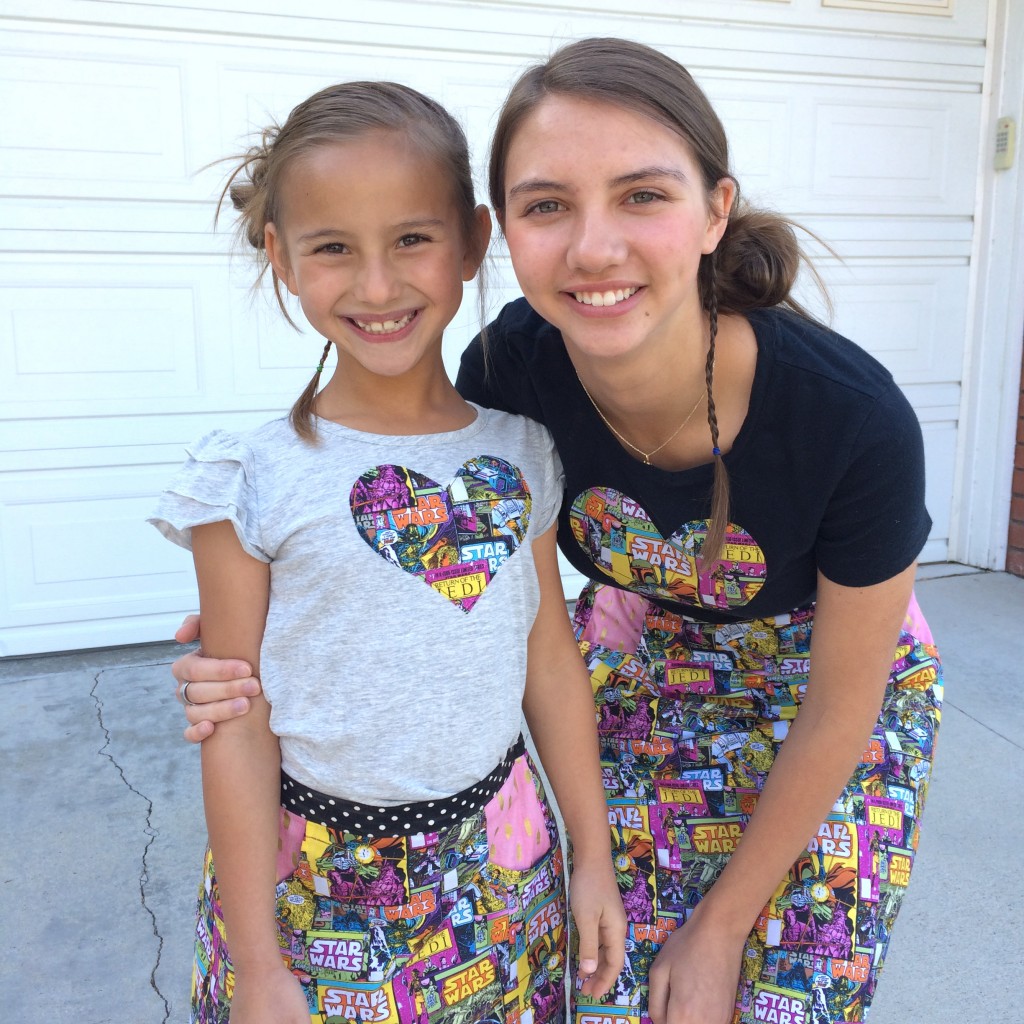 Jedi Master Mufasa also wishes you a Happy May the Fourth!!!