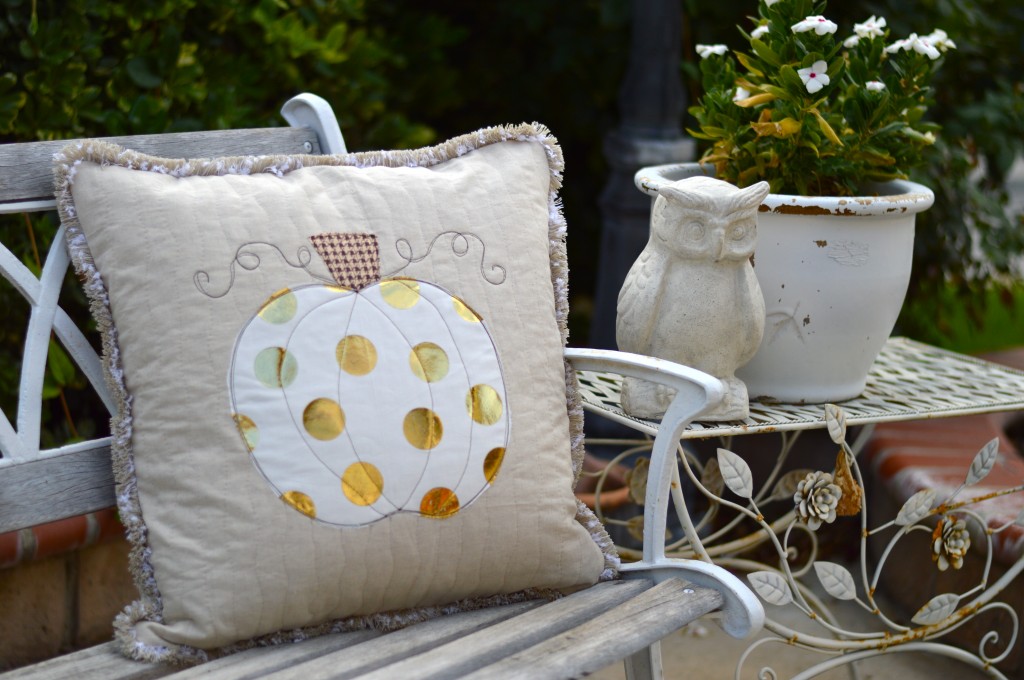 I am in love with gold polka dot pumpkins!  I created a smaller version of this pillow on the Therm O Web blog.  This version is a 20″ pillow and it's actually quilted!  Have you used Deco Foils before?  They are a great way to add a little pop and pizzaz to a project.  To get perfect polka dots I used my Sizzix Fabi and a circle die.  Of course I needed a little help from Mufasa who is totally obsessed with the Sizzix Fabi!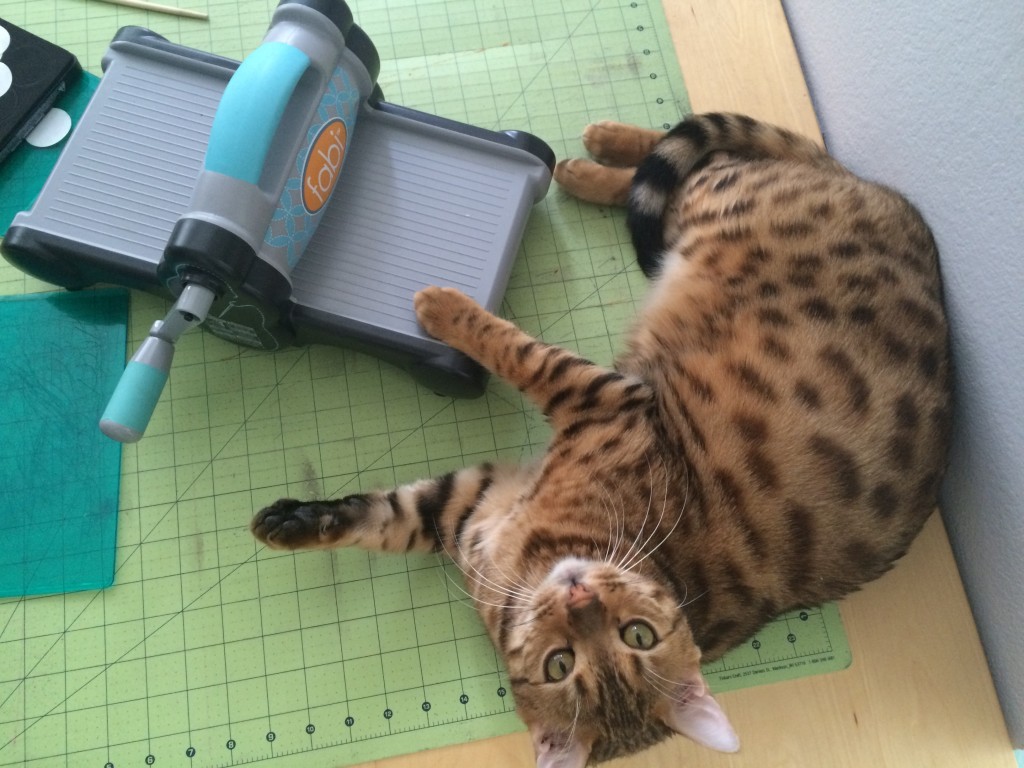 Using the Fabi you can cut circles in a snap!  I used the Therm O Web Hot Melt Sheets and die cut them.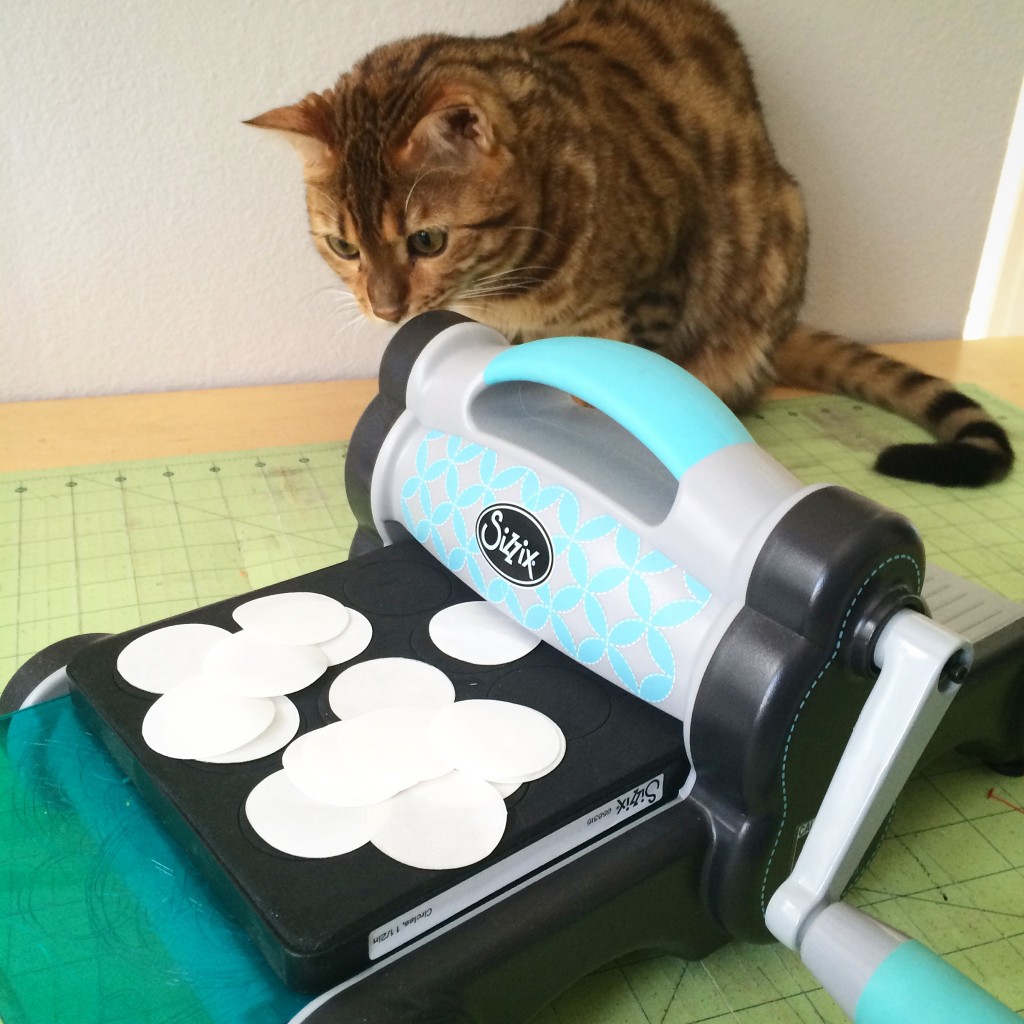 Draw a pumpkin on a white piece of fabric using a disappearing ink pen.  Position the circles all over the pumpkin including partially off the edge of the pumpkin.  You can use this pumpkin pattern, I enlarged it a bit so it fit the 20″ pillow.  Press using medium heat.  Let cool completely.  Peel off papers.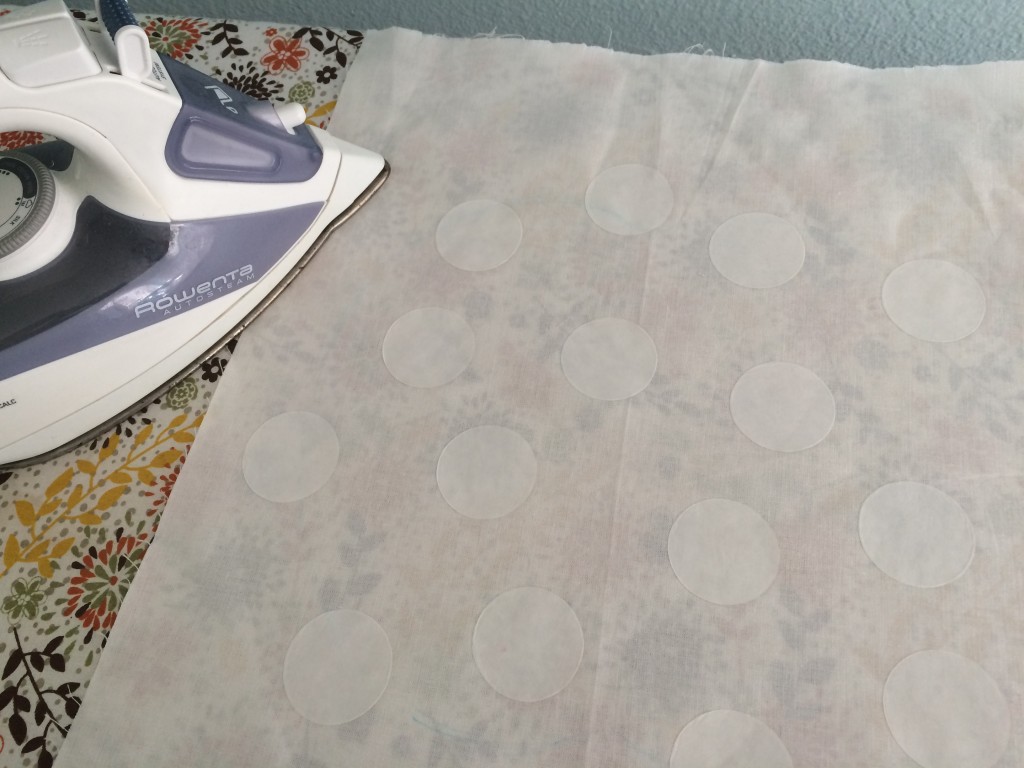 Cut the Deco Foil into squares that are slightly larger than the circles.  Place on top of each hot melt circle.  Cover with a pressing paper and press for about 15-25 seconds using medium heat.  If I use the highest heat setting it singes the foil.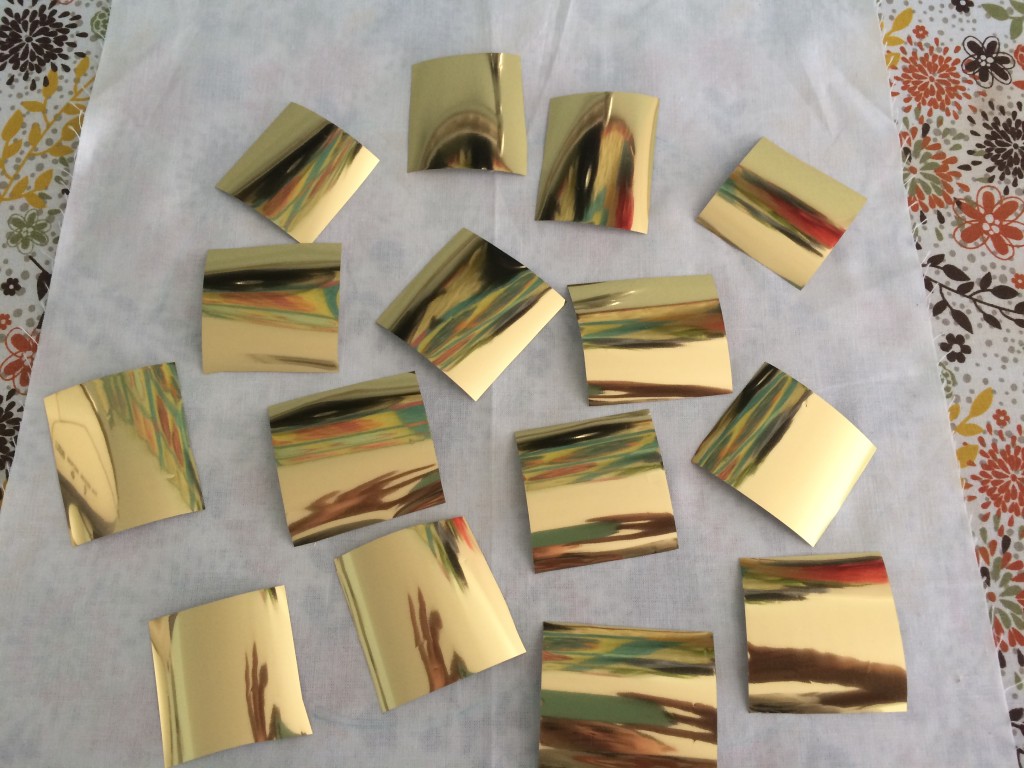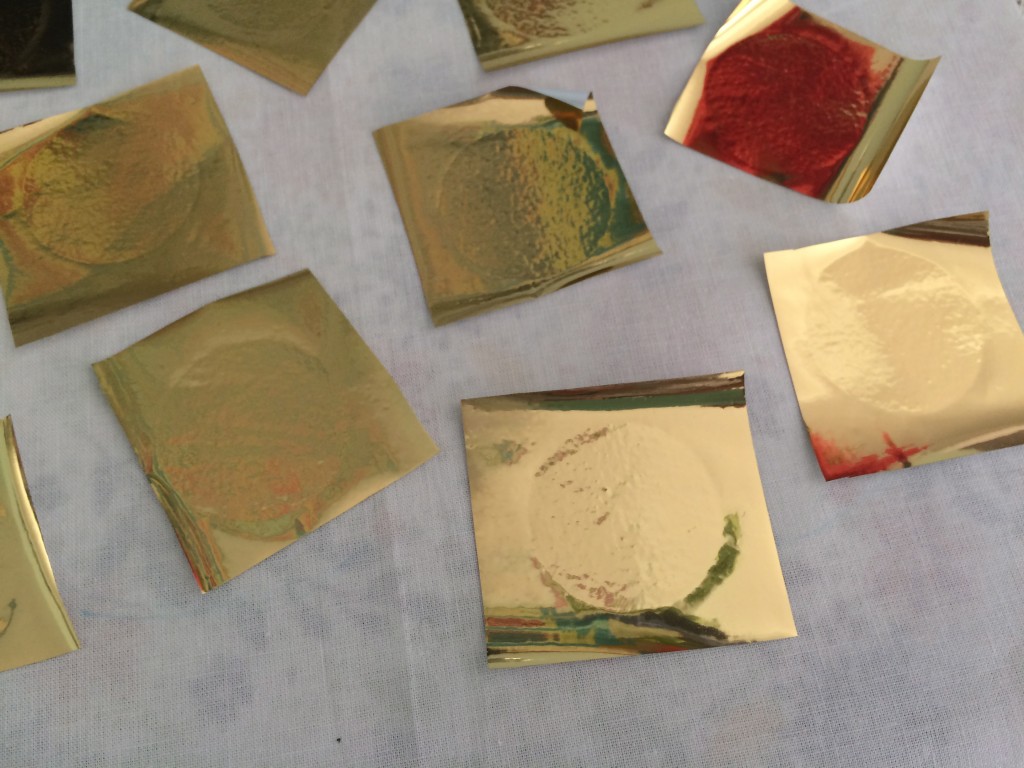 Let cool completely.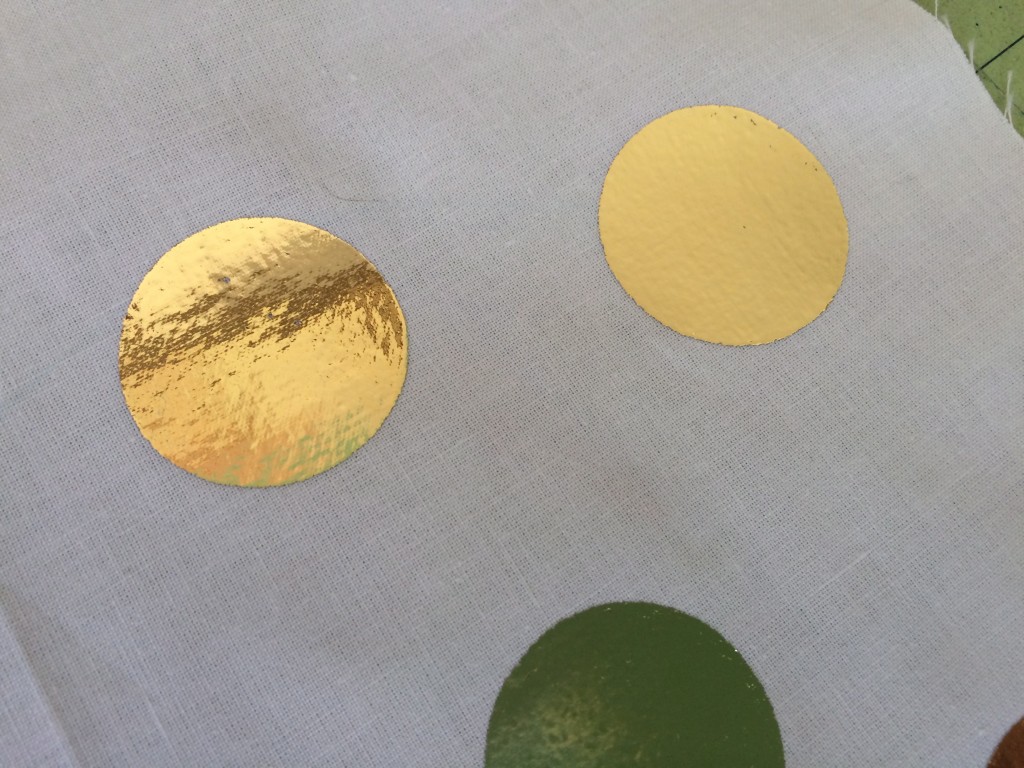 Carefully peel off excess foil leaving gold circles!  Yes!  It's magical!!!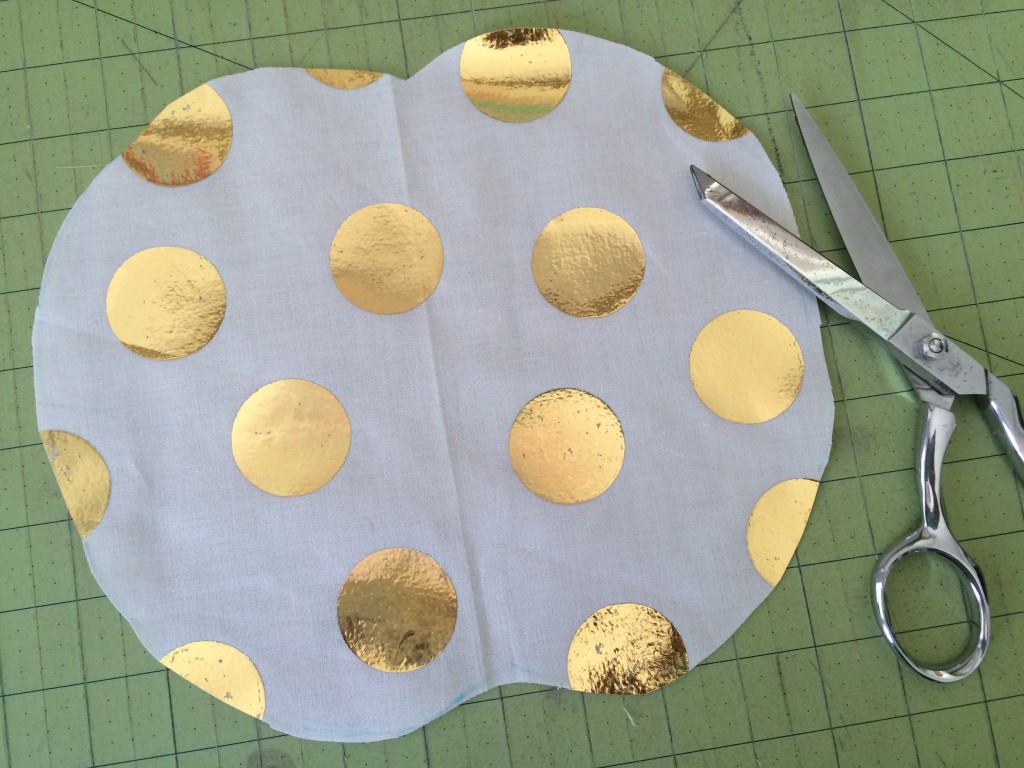 Cut the pumpkin out.  Cut the stem out.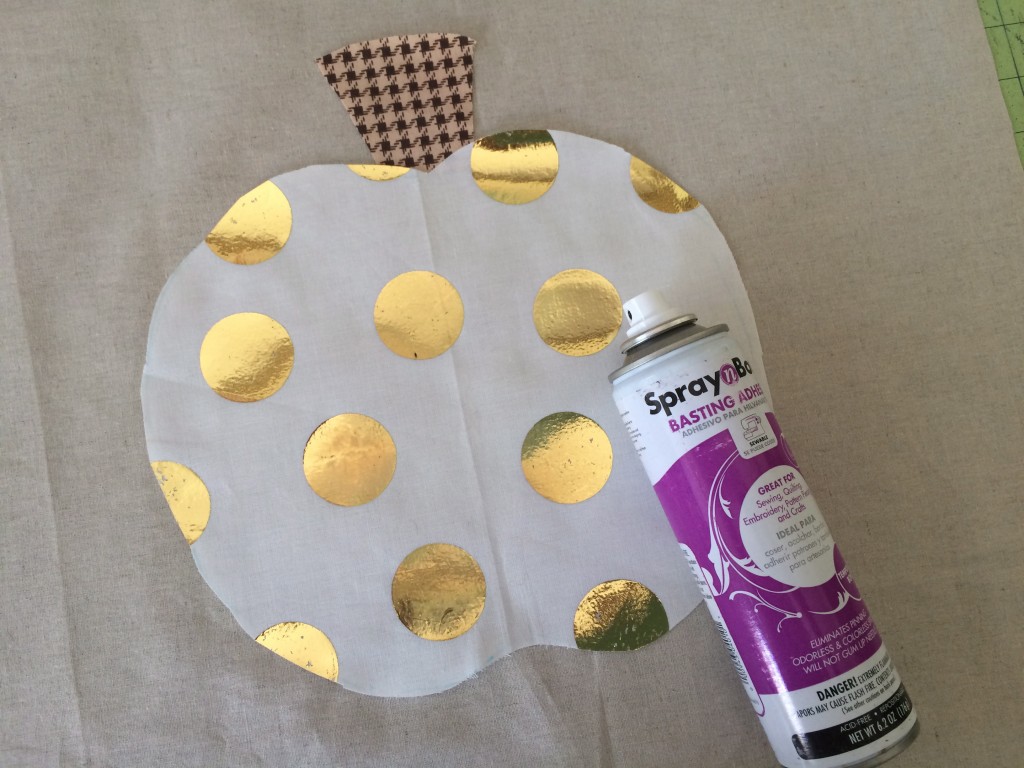 Cut (2) natural linen/cotton squares for the pillow.  Using Spray n Bond basting spray, adhere the pumpkin and stem to the square.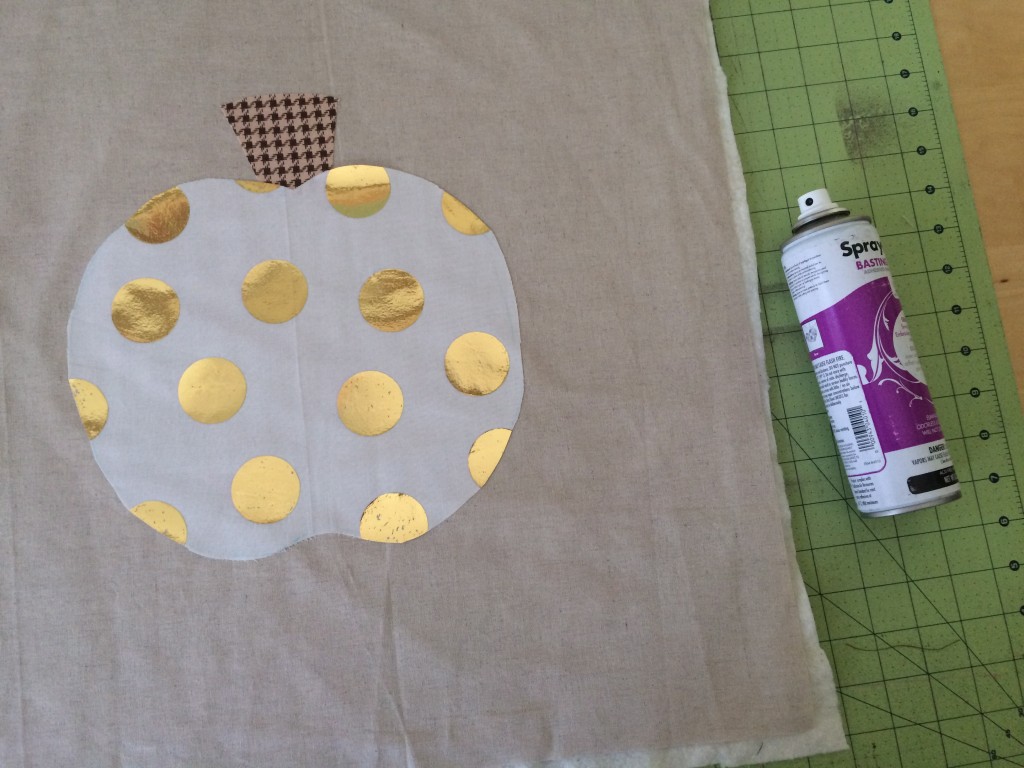 Using more basting spray, baste the square onto a piece of batting.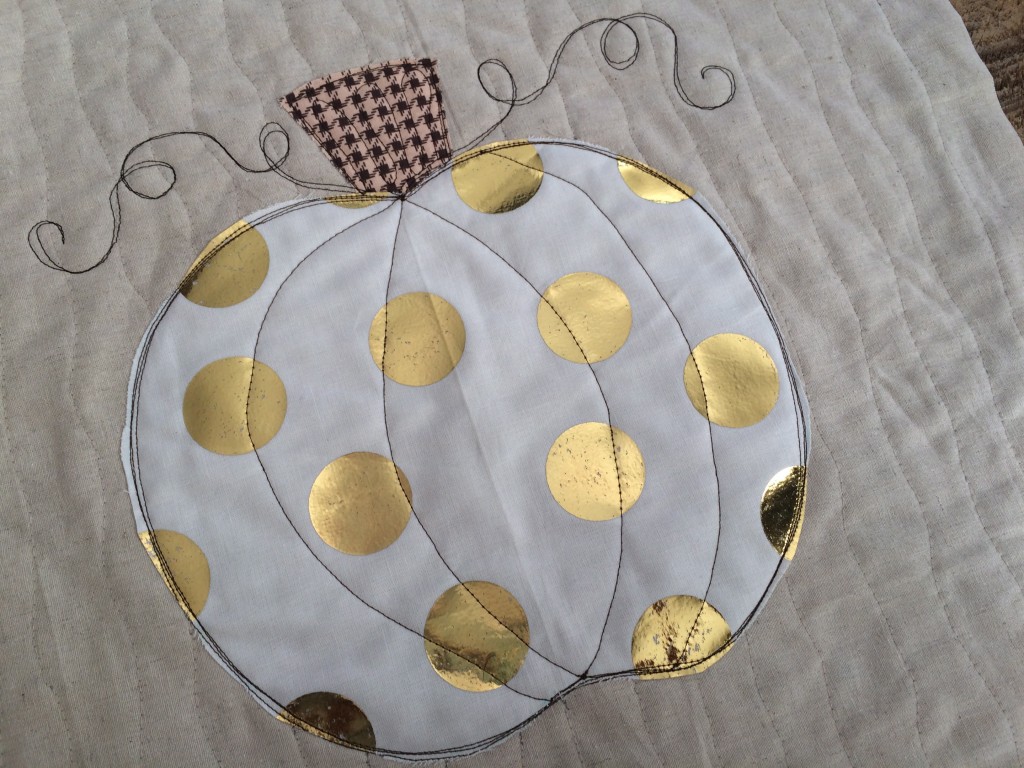 Sew around the stem and the pumpking 3 times in dark brown thread.  Add some swirly vines.  Then have some fun with the quilting!  I added detail to the pumpkin.  I also quilted wavy lines in the background.  I really like how it turned out.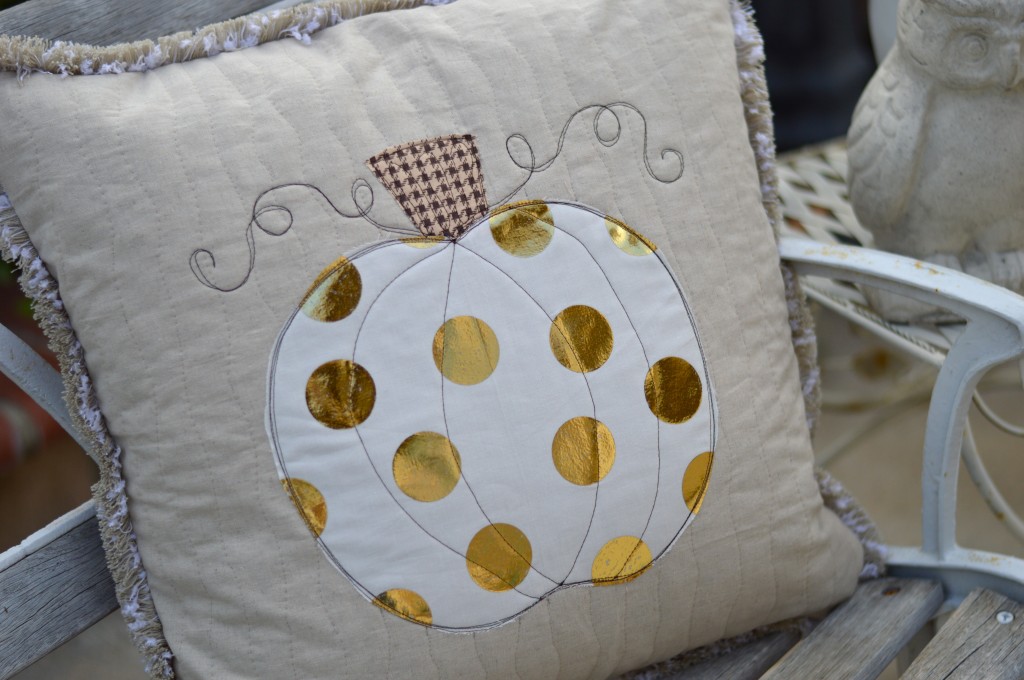 To finish the pumpkin, add a zipper in the back 20″ square.  Baste in trim, and sew the pillow using 1/2″ seams.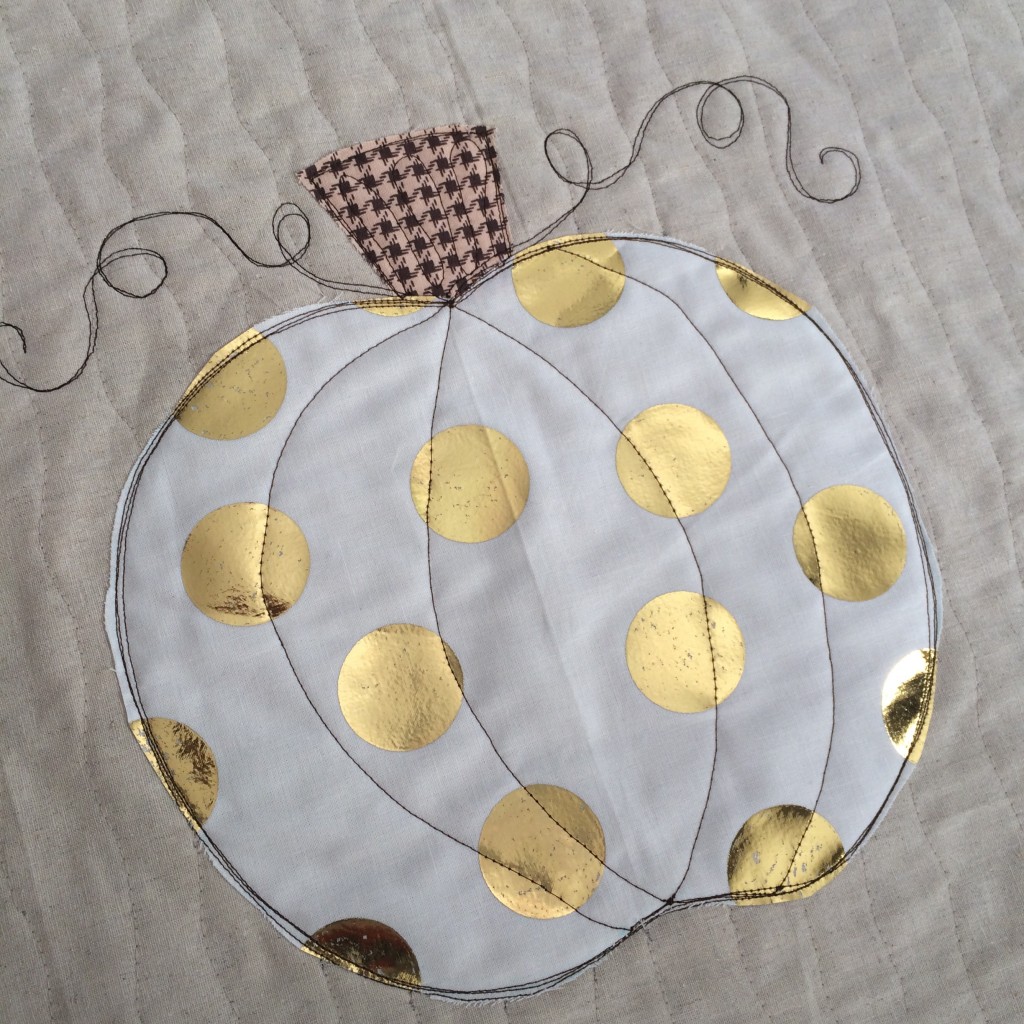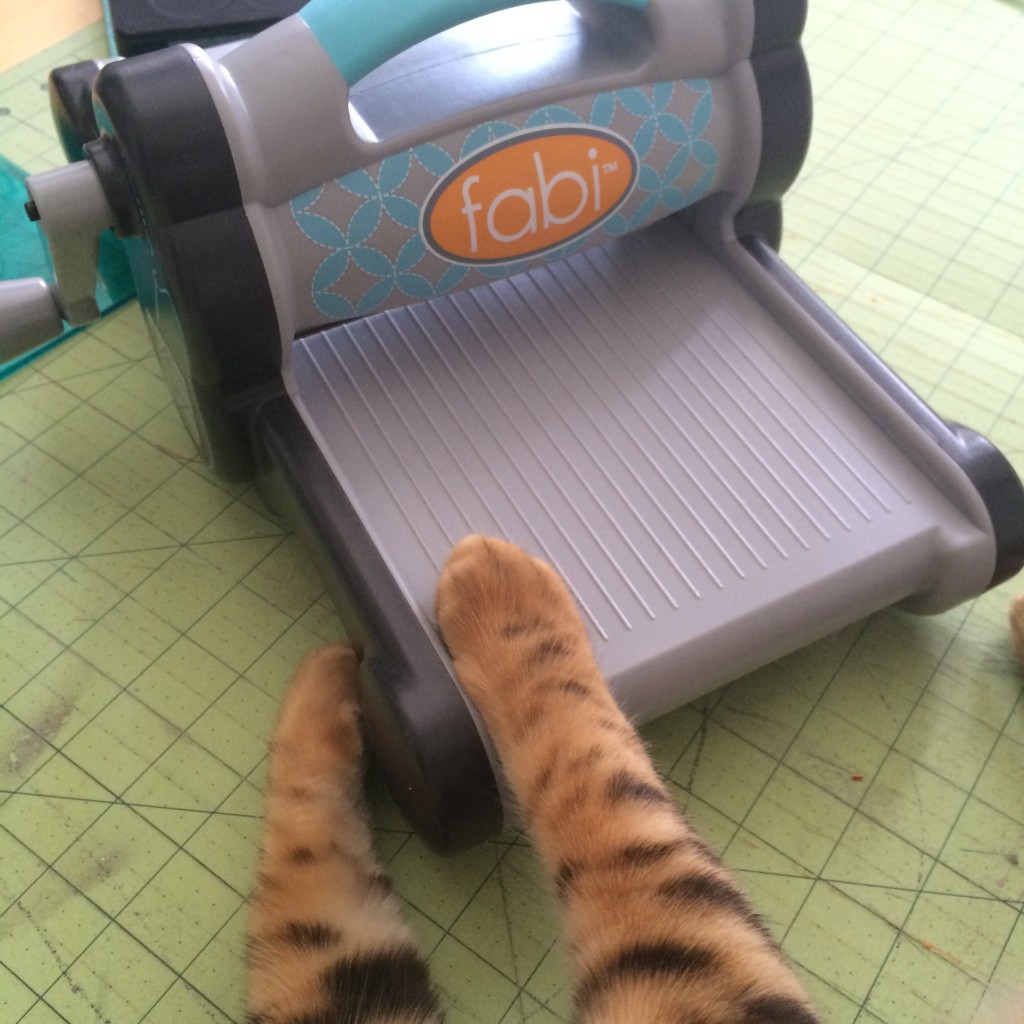 Mufasa needs to be a Sizzix model 🙂