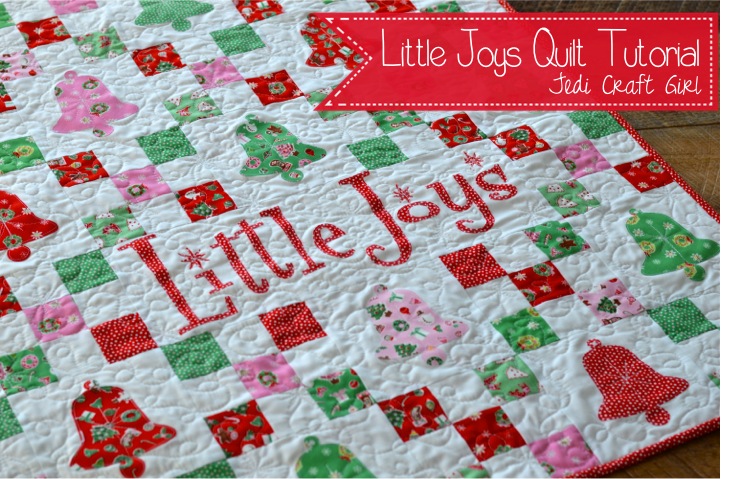 I am in love with this bell die from Sizzix.  It is so perfect with the Penny Rose "Little Joys" Christmas fabric.  These sweet vintage prints make me think of a simpler time.  I love collecting vintage Christmas ornaments and decorations; this quilt is sure to fit into the mix!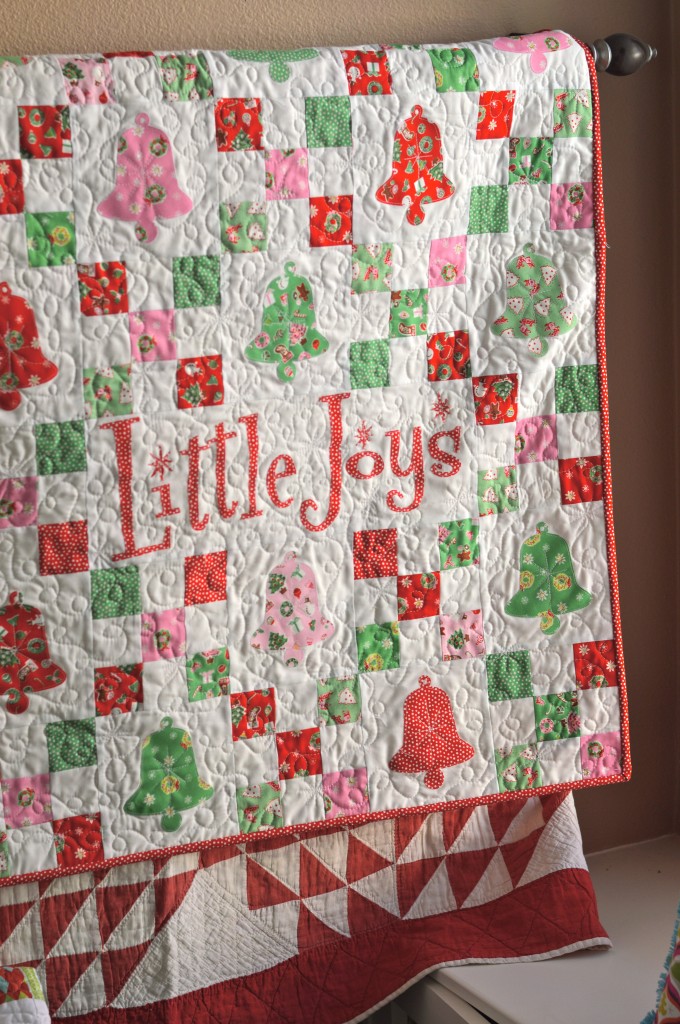 This quilt measures 42″ square and is a perfect size to hang on a wall, put at the end of a bed, or center on a table.  The quilt is made up of 6″ solid blocks with bell applique and  6″ nine-patch blocks that form a chain.  The full tutorial is over on the Penny Rose Blog!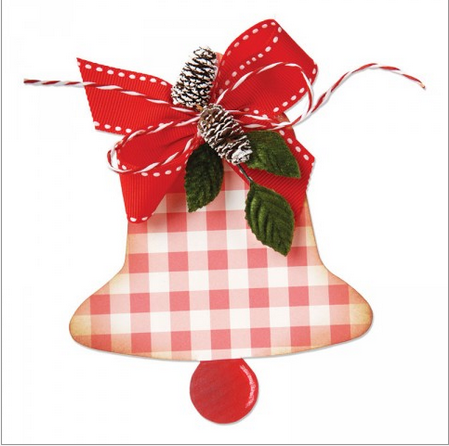 I used this Bell from Sizzix.  It is such a versatile die!  You could die cut felt and make a garland, or let the kids decorate with sequins and trim!  Use it on cardstock for fast gift tags!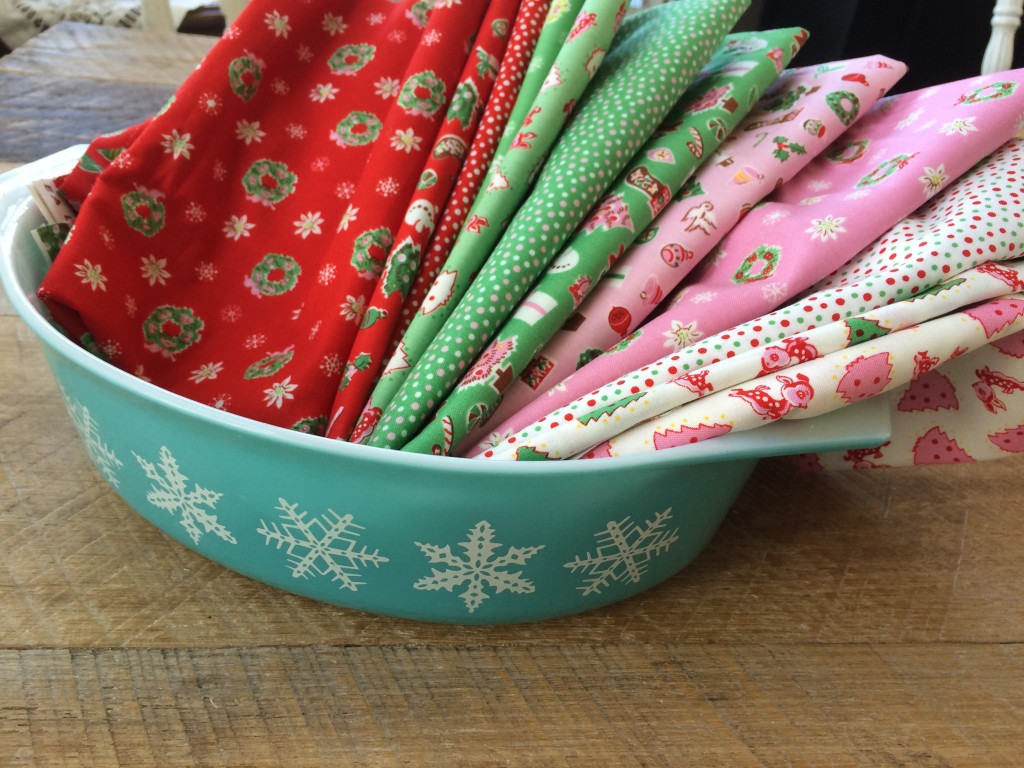 Mufasa was all over this project because it involved the Sizzix Fabi – his FAVORITE toy!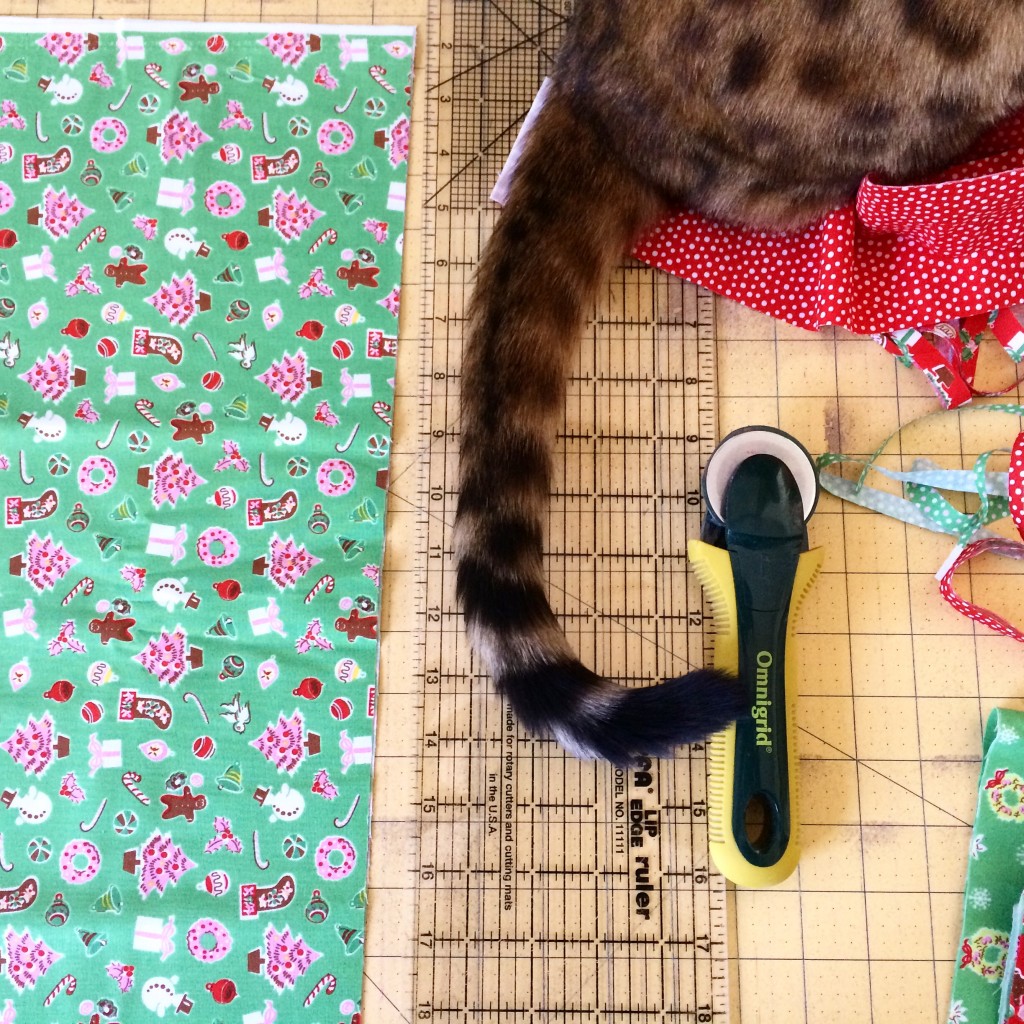 I used Therm O Web's Heat n Bond Lite for the applique.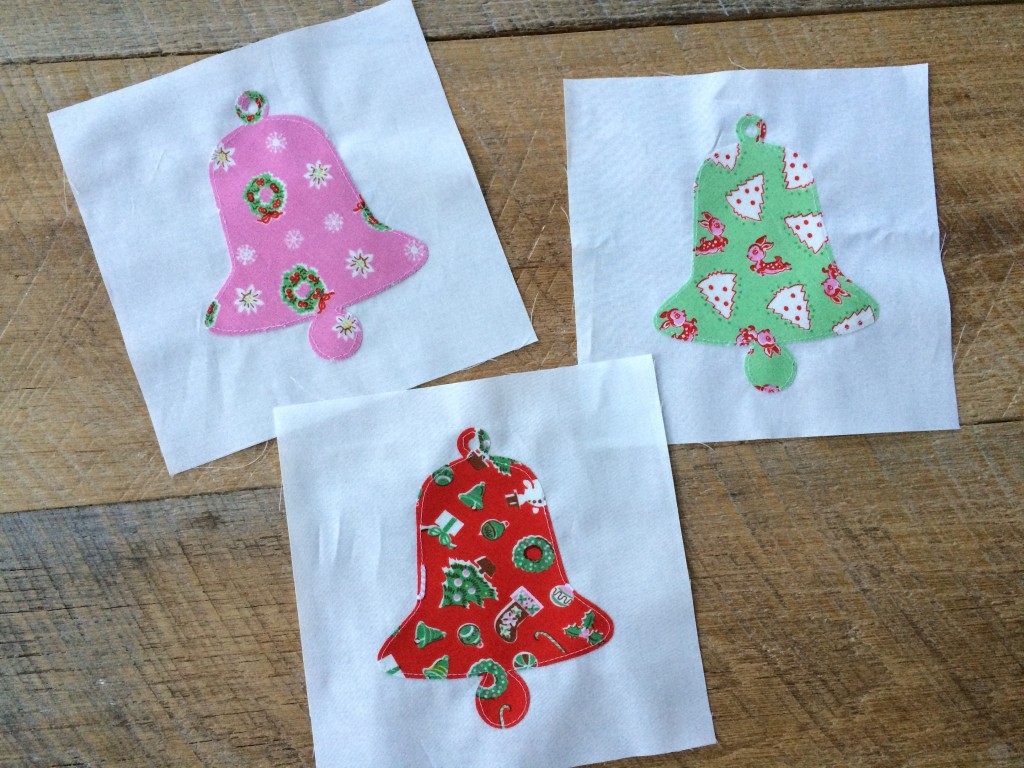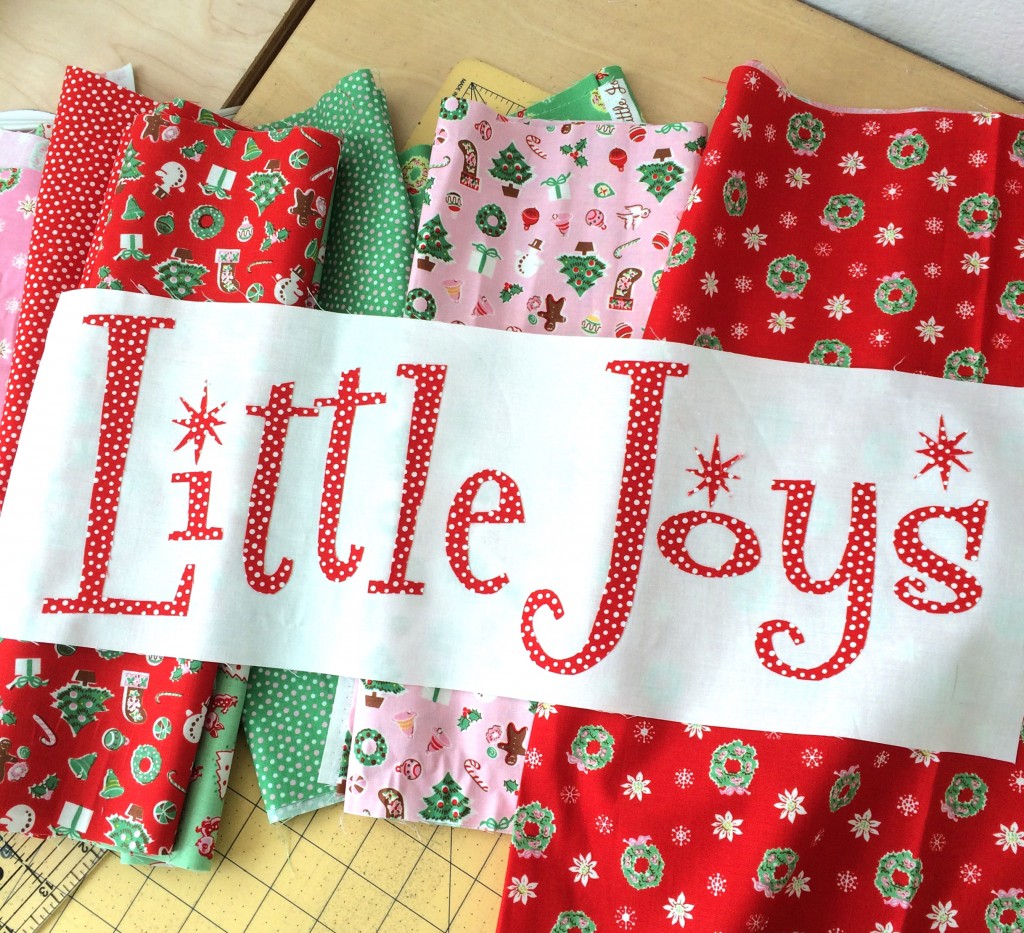 For the Little Joys word block I cut the letters by hand.  Download the Little Joys pattern HERE.  I printed the letters on Heat n Bond EZ print sheets.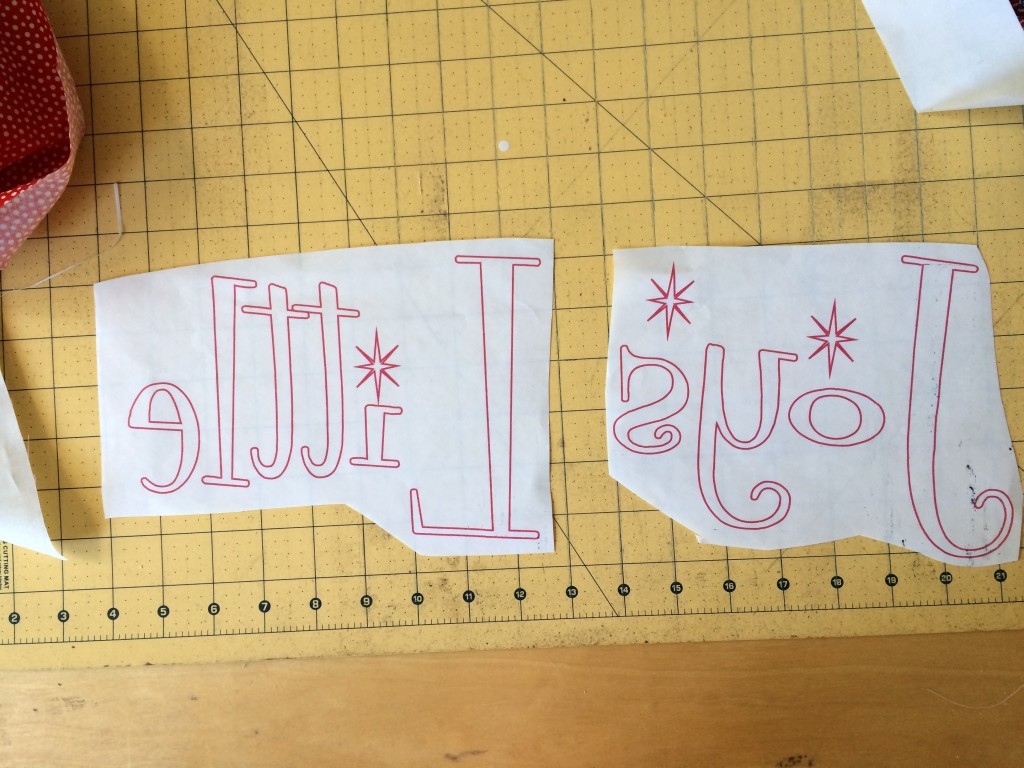 You can also trace onto iron-on transfer paper.  The letters are in reverse.  Iron the heat n bond to the wrong side of the letter fabric.  Cut out by hand around each letter.  Peel off the backing and position on the white rectangle.  Heat set in place.  Sew around each letter.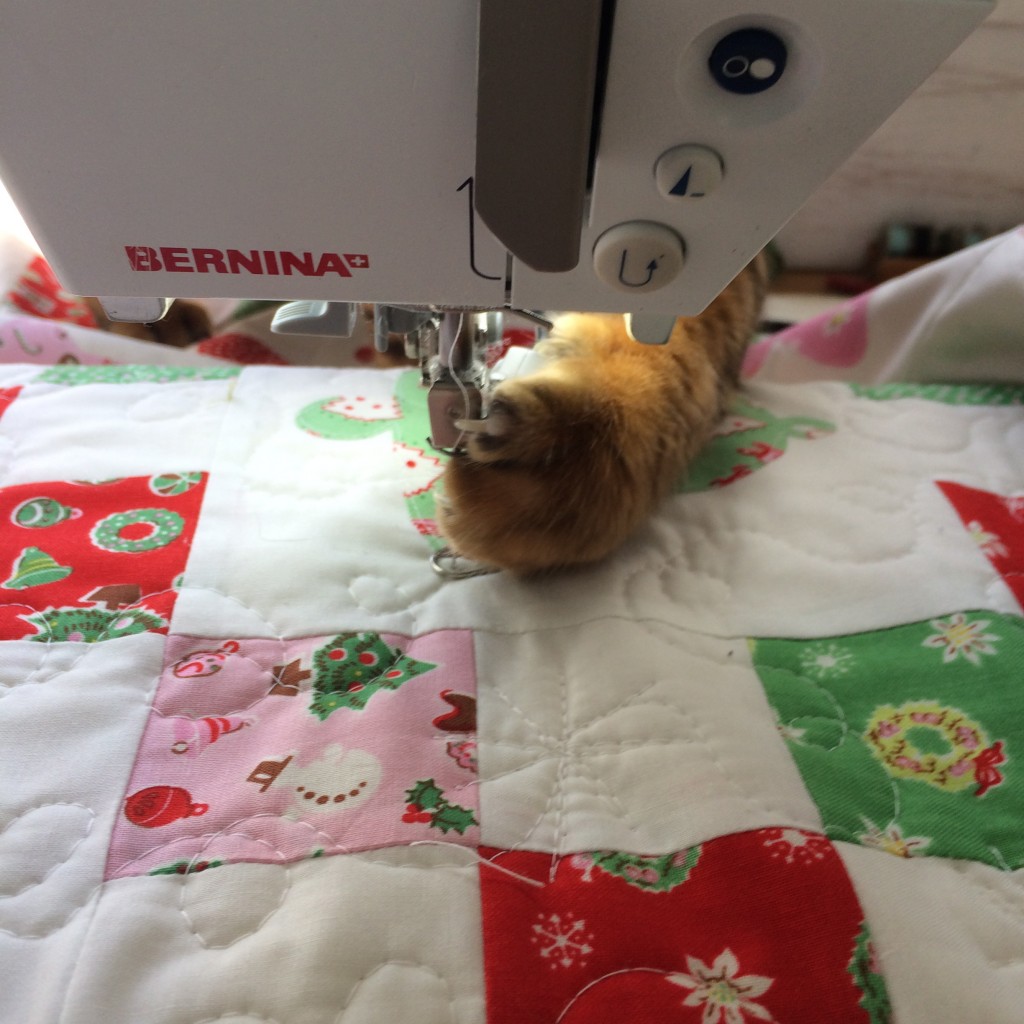 Mufasa also loves the sewing machine!  No animals were harmed in the quilting of this project!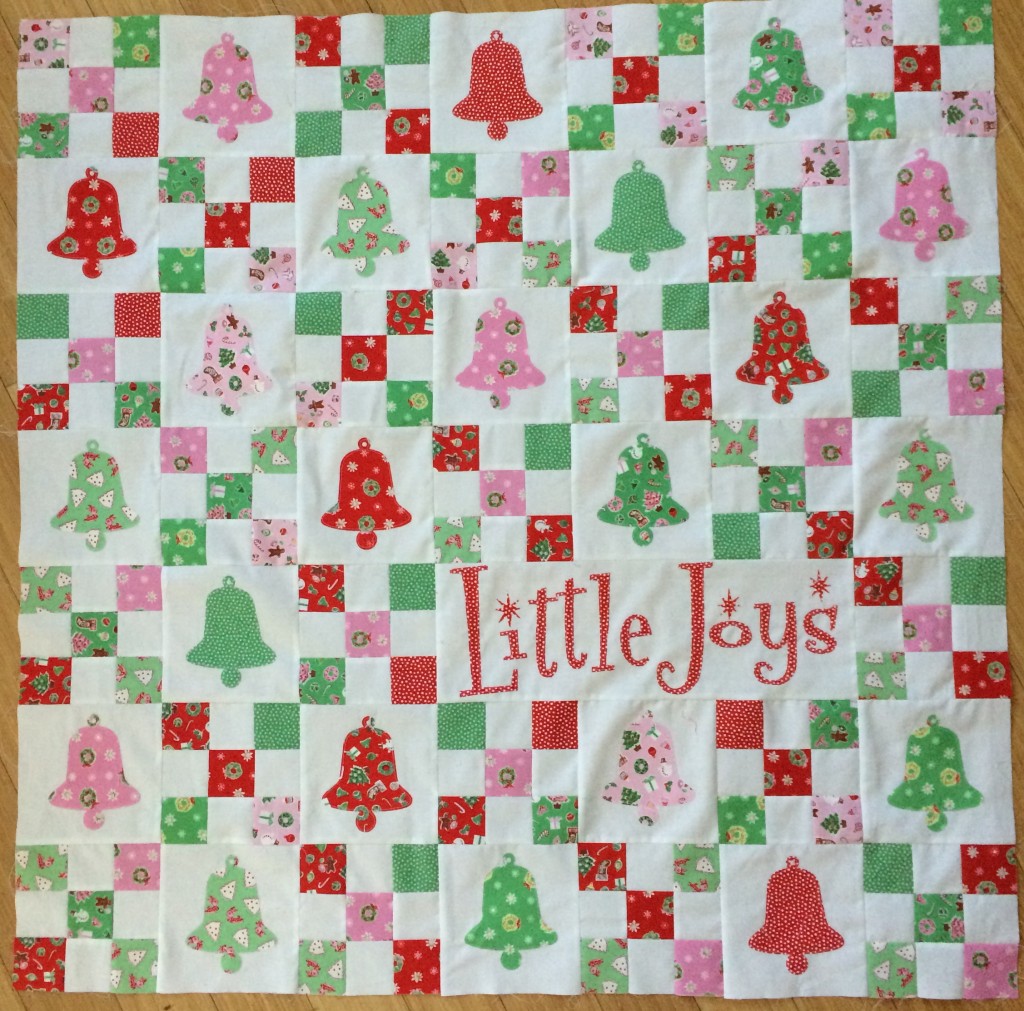 Finishing it up….
Lay the quilt out according to the above placement guide.  Sew each block together creating rows, pressing toward the applique blocks.  Then sew the rows together, pinning at intersections so seams match up.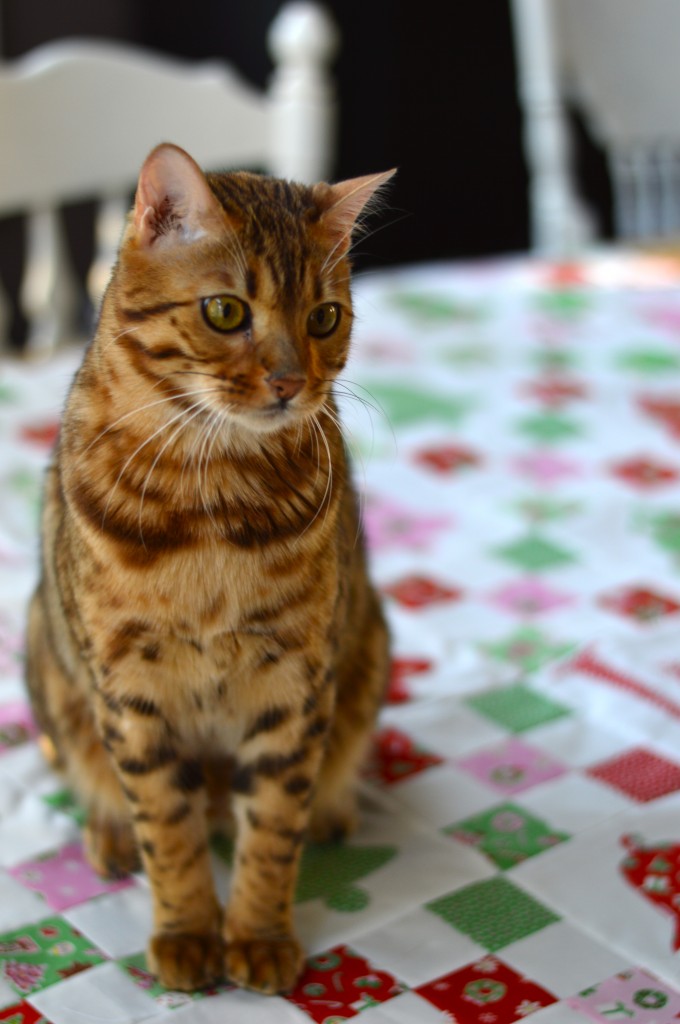 Make sure your cat approves 🙂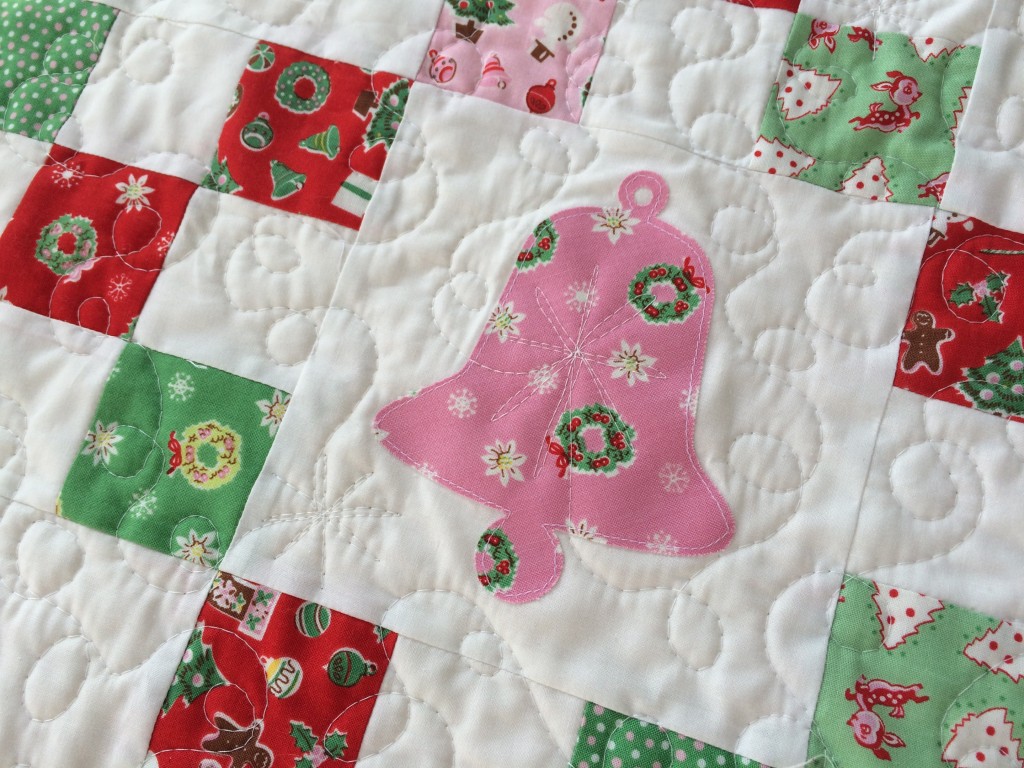 I free motion quilted this with loop de loos and retro style stars.  I love how it turned out!  Add the binding and you're finished!