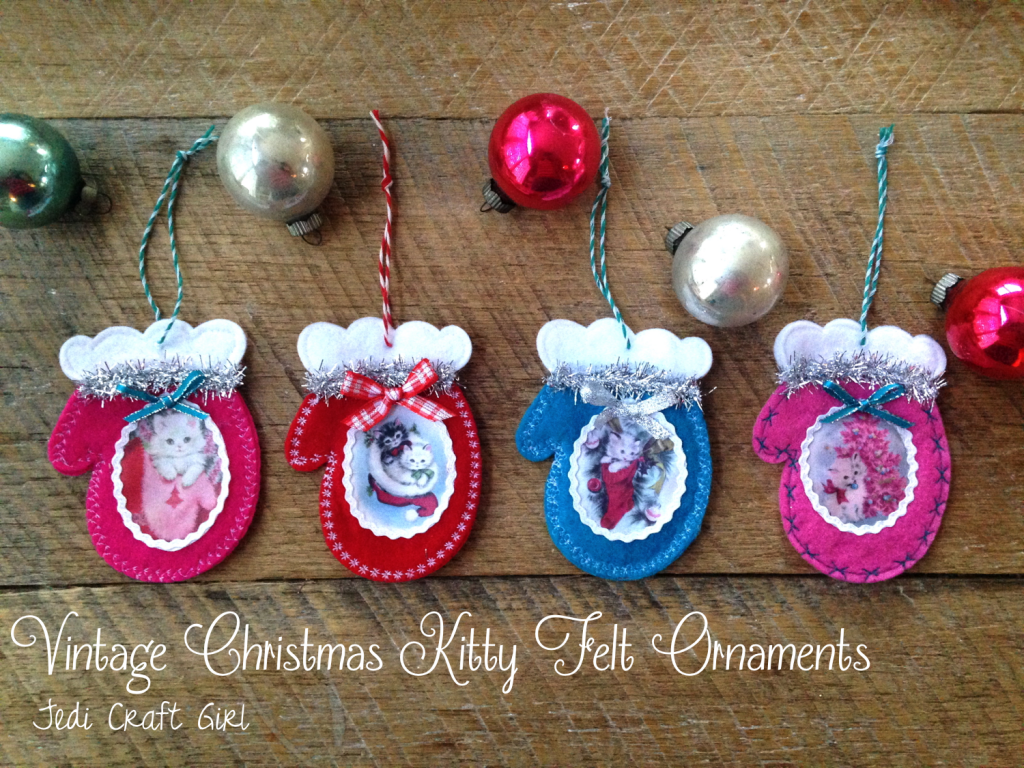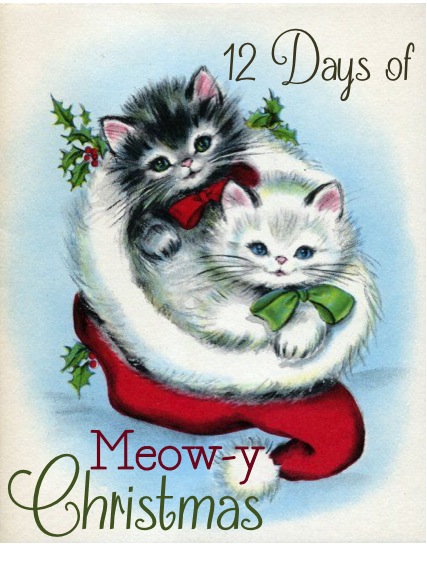 Hi, my name is Amanda and I am a crazy cat lady – there I said it!!  There is something about Christmas and cats that it so much fun!  Whether the cat is climbing the tree and batting ornaments around the house, clawing at the wrapping paper on the gifts, or drinking the milk for Santa, Christmas and Cats were made to go together!  Each day December 1-12 we will have a Christmas Cat themed project for you to make!  I say "we" because I have teamed up with some talented ladies for some feline fun!  Tina from @emilyannskloset, Melissa from the Polka Dot Chair, Bev from Flamingo Toes, Tasha  from a Little Sweetness, Kerri from Sew Dearly Loved, and Lucy from Lucy Blaire Handmade will be joining in the festivities!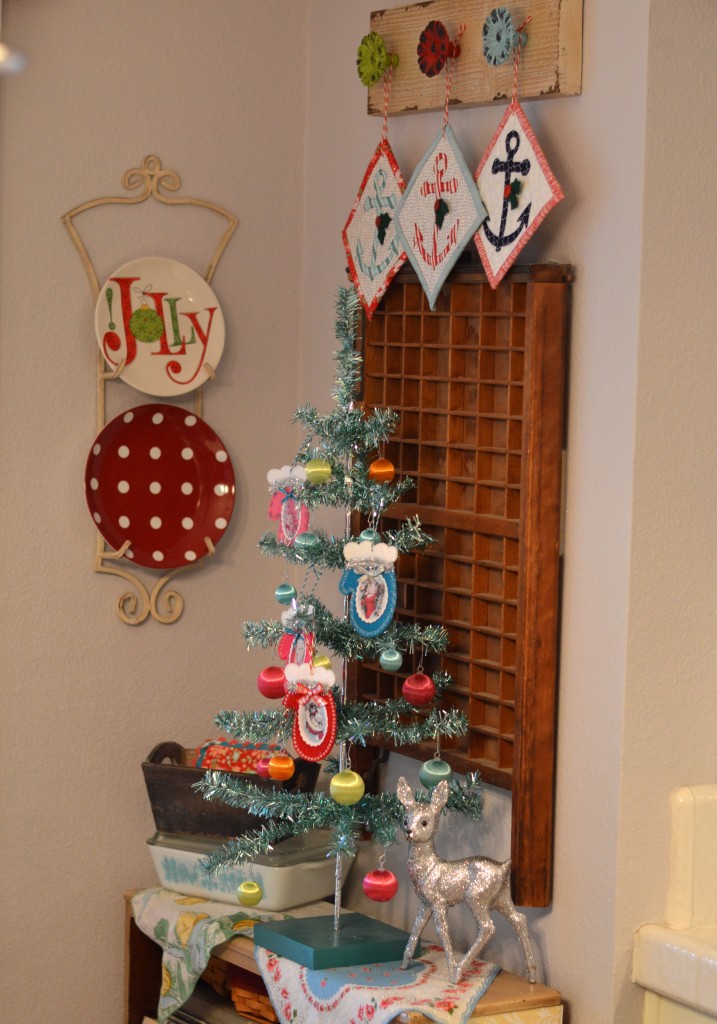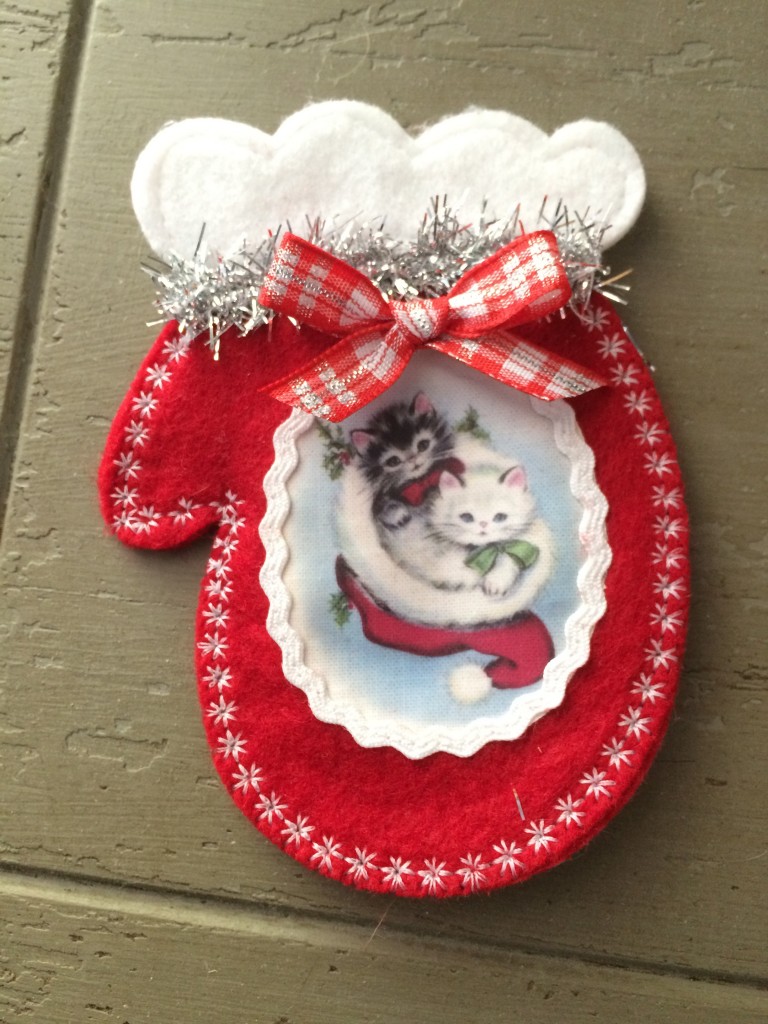 Today I am showing you how to make these vintage inspired cat ornaments.  I LOVE vintage prints especially if they involve cats.  Let's get started!
Supplies
Small Ric Rac
White fabric
Tinsel
Felt, 2 colors
Heat n Bond EZ Print Transfer Sheets
Ribbon
Bakers Twine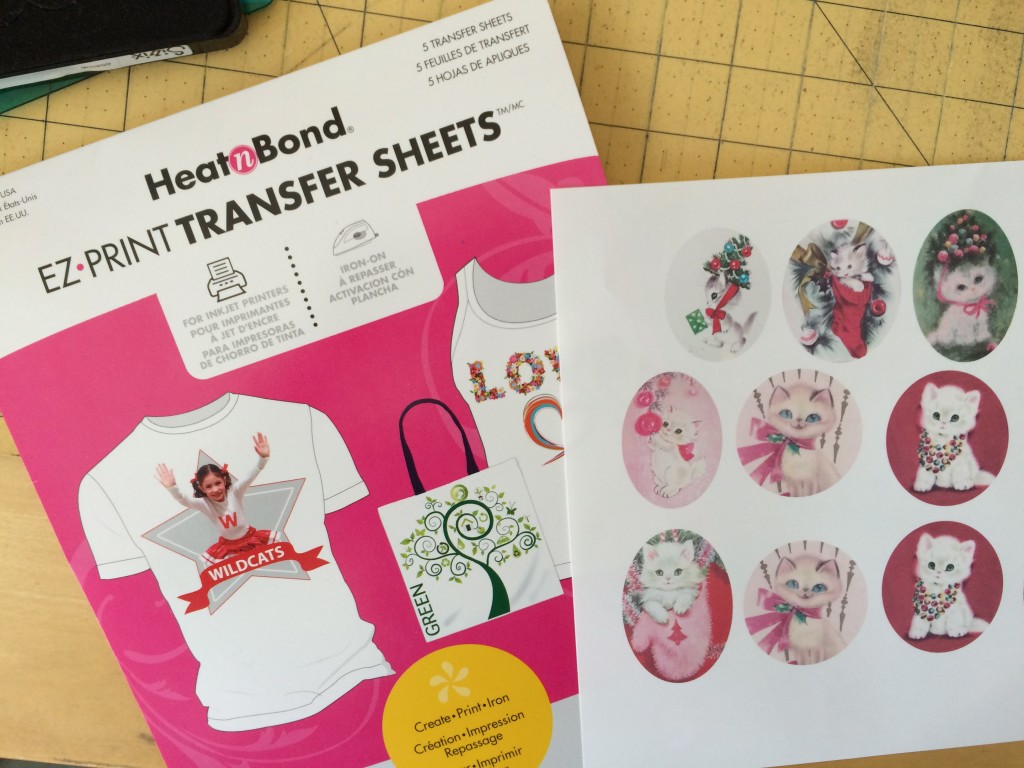 Begin by printing the cat images (click here to download) in REVERSE onto the Transfer Sheets.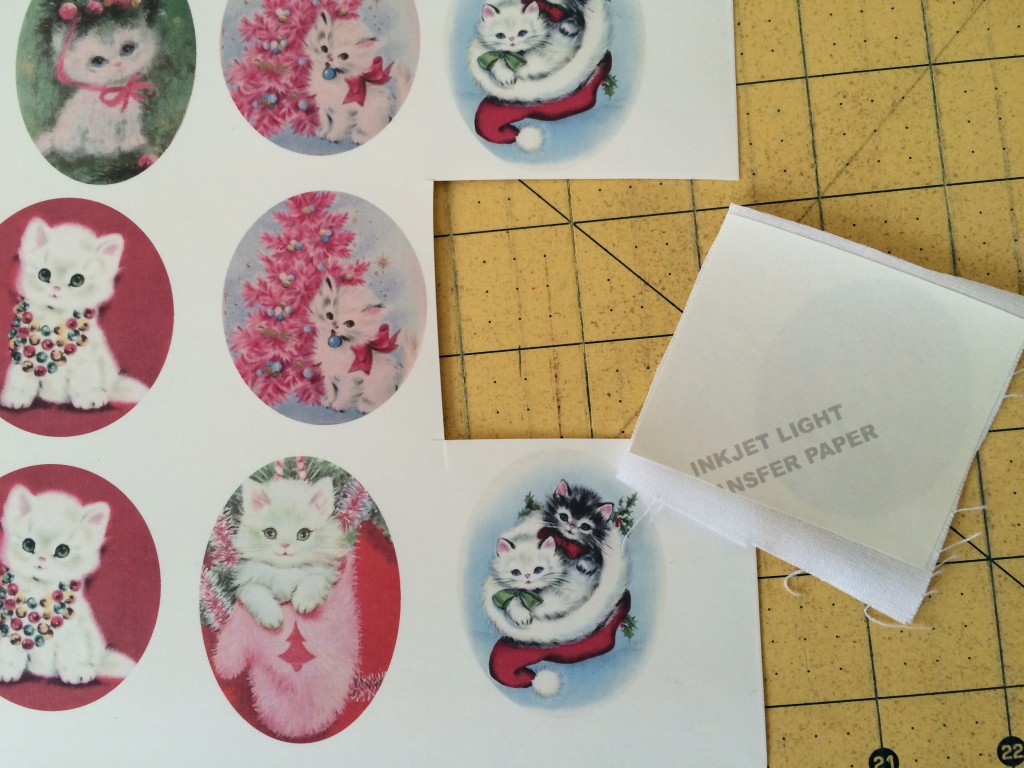 Roughly cut out the image and place it face down onto white cotton fabric.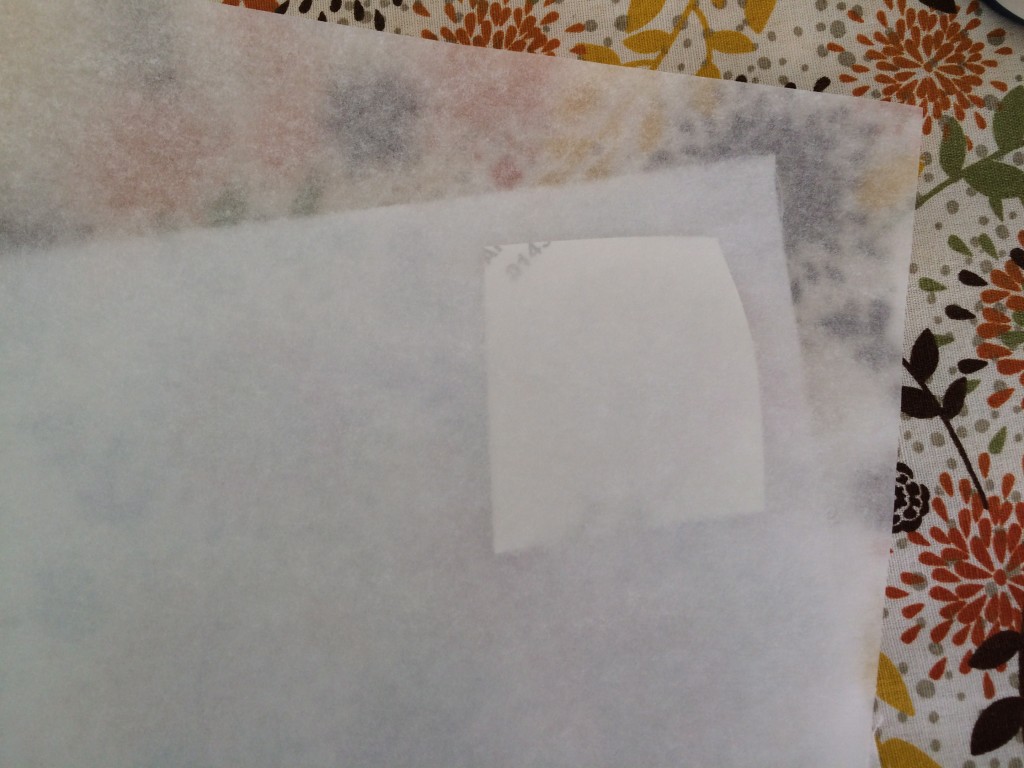 Place the pressing sheet over the image and press with a hot, dry iron for 20 seconds.  (Read the instructions from the manufacturer just to be safe).  Let cool completely and then peel off the backing paper.  Cut out with scissors.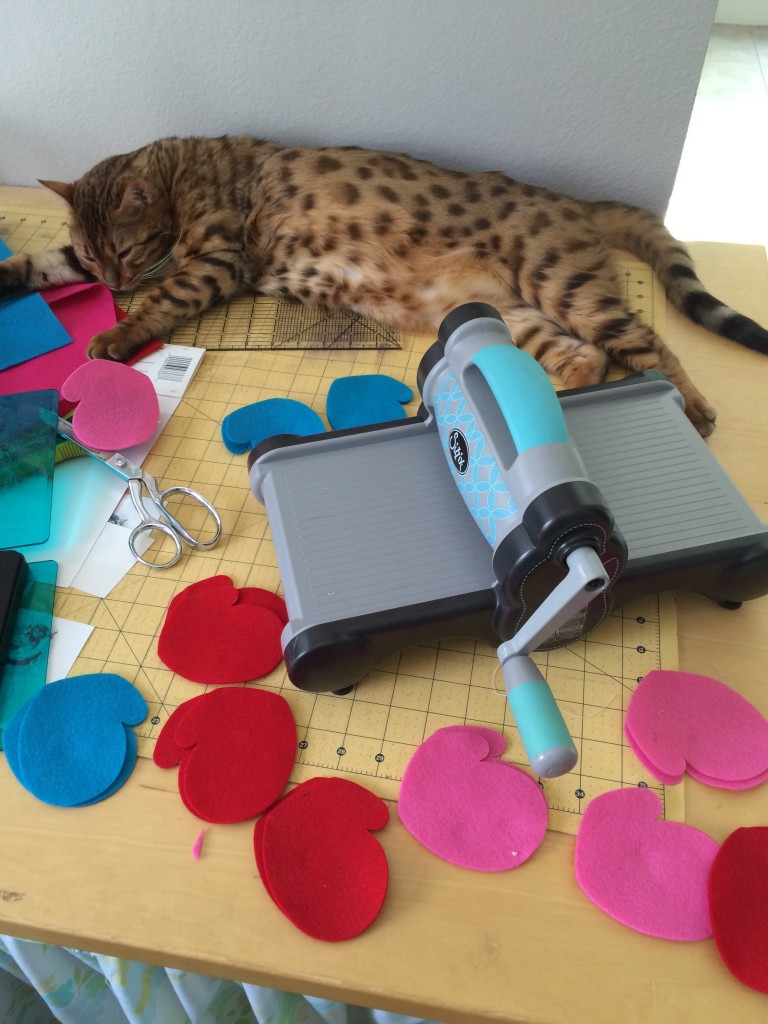 Mufasa my Kitty Helper was sleeping on the job!!!  For the mittens, die cut the felt using the Sizzix mitten die.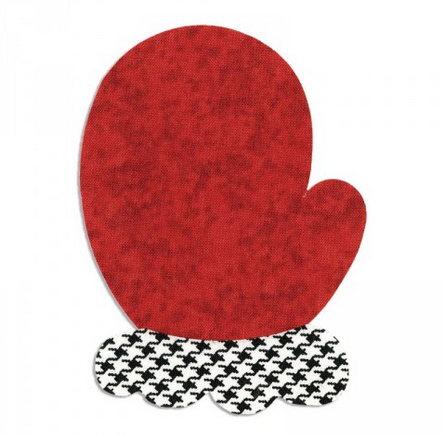 You can die cut up to 4 at a time.   You will need (2) mittens and (2) mitten tops per ornament.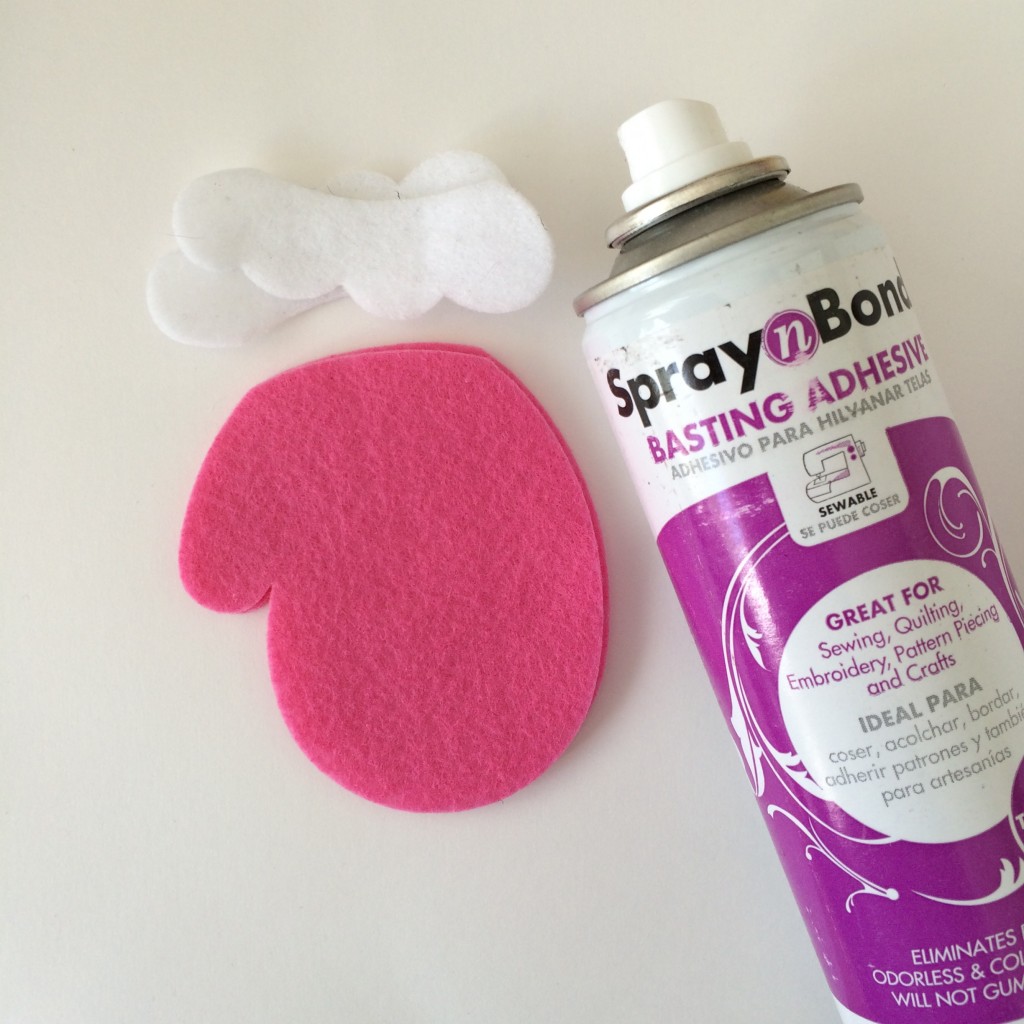 Using Spray n Bond, spray the back of the kitty image and position on the top of one of the mittens.  Spray the back of the small ric rac also, and position it around the kitty image.  Start and stop the Ric Rac at the top of the image.  The Spray n Bond keeps all the pieces firmly set so they don't move during sewing.  Sew on top of the ric rac.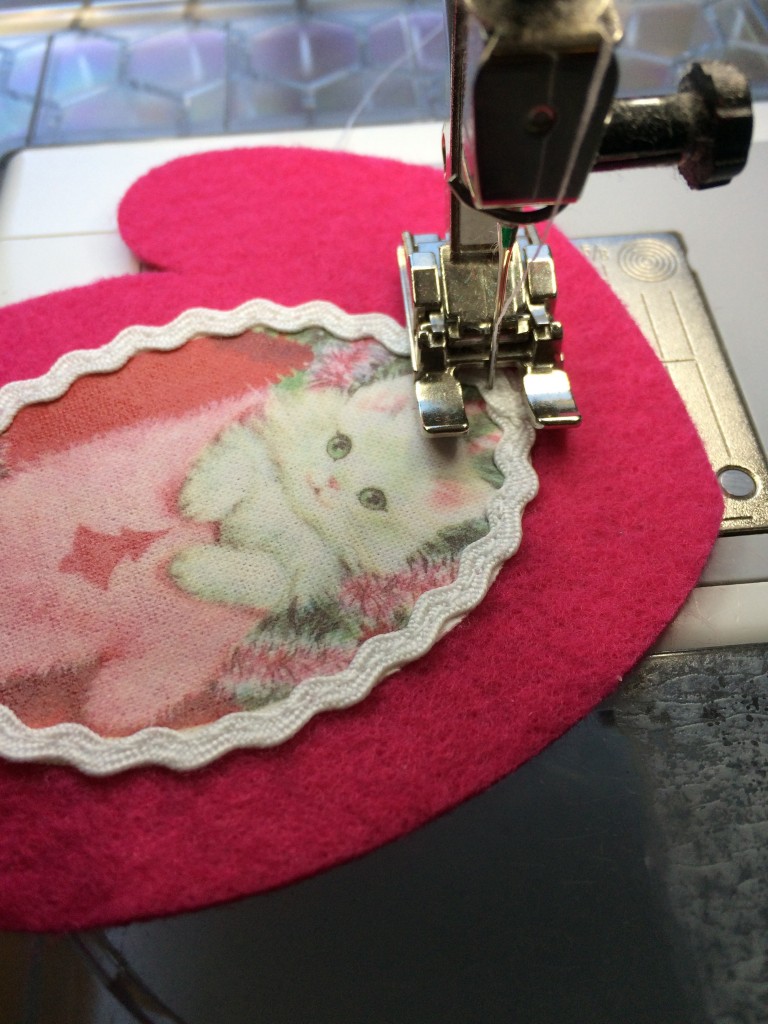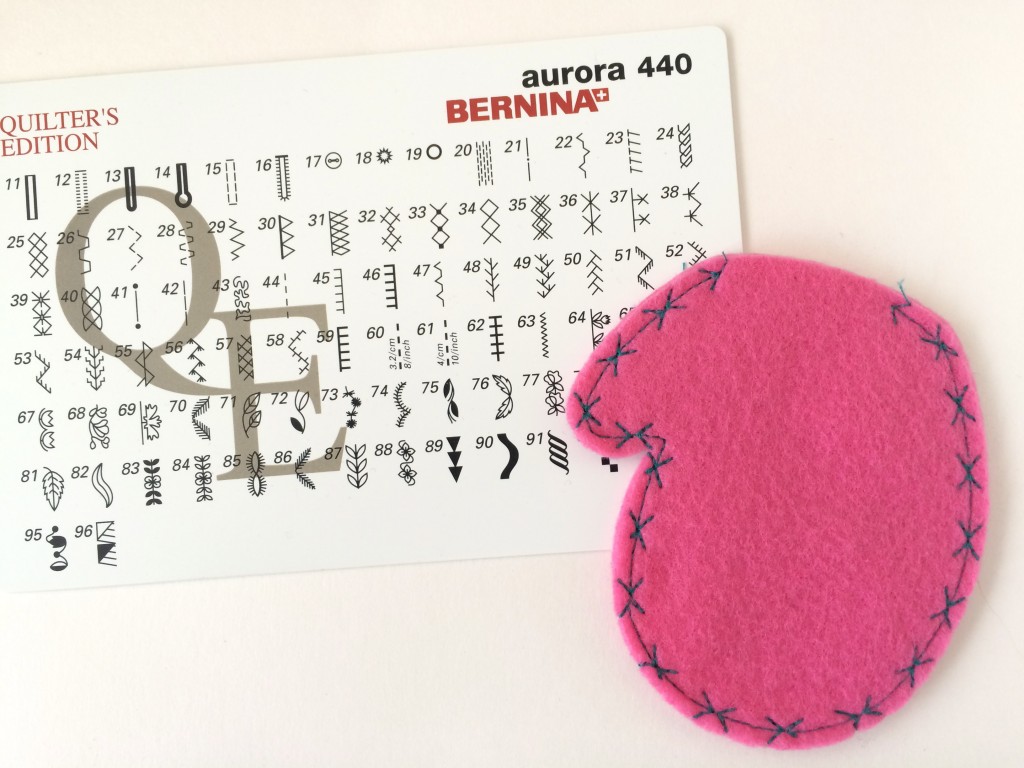 Using the basting spray, spray the wrong side of one of the mittens and stick the 2 mittens together.  Choose a decorative stitch and sew around the mitten.  Start and stop at the top.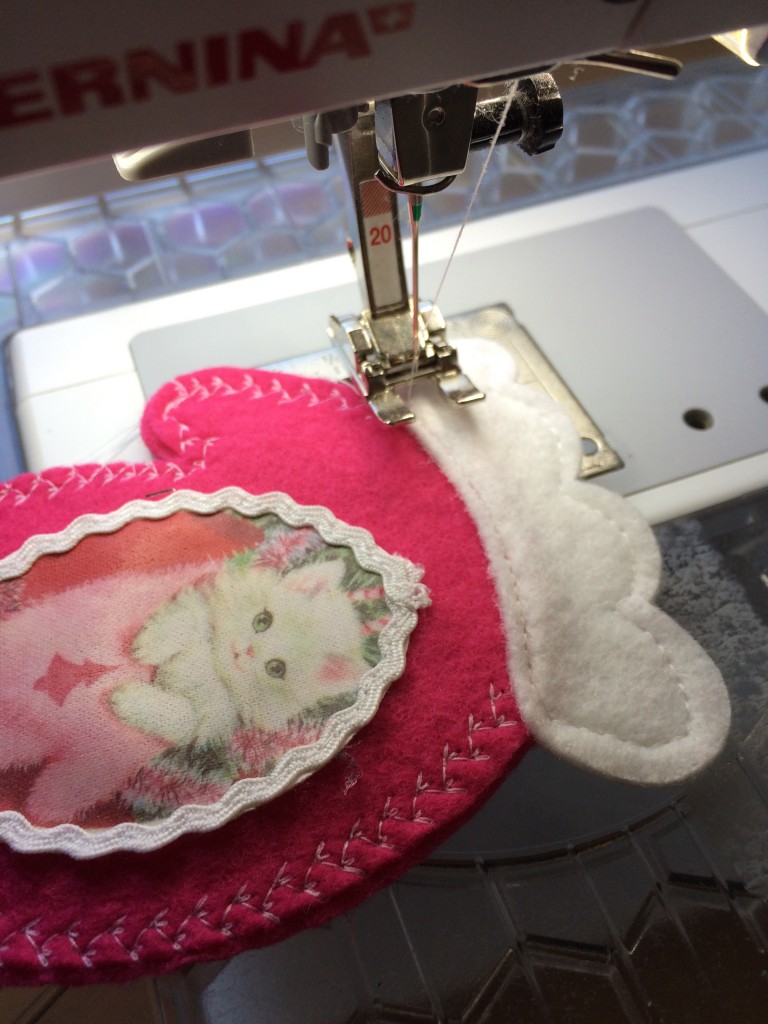 Spray the (2) white mitten tops with basting spray and position them on opposite sides of the mitten.  Top stitch around the mitten top in white thread.  Cut a piece of narrow tinsel by the yard and zig zag it along the mitten cuff.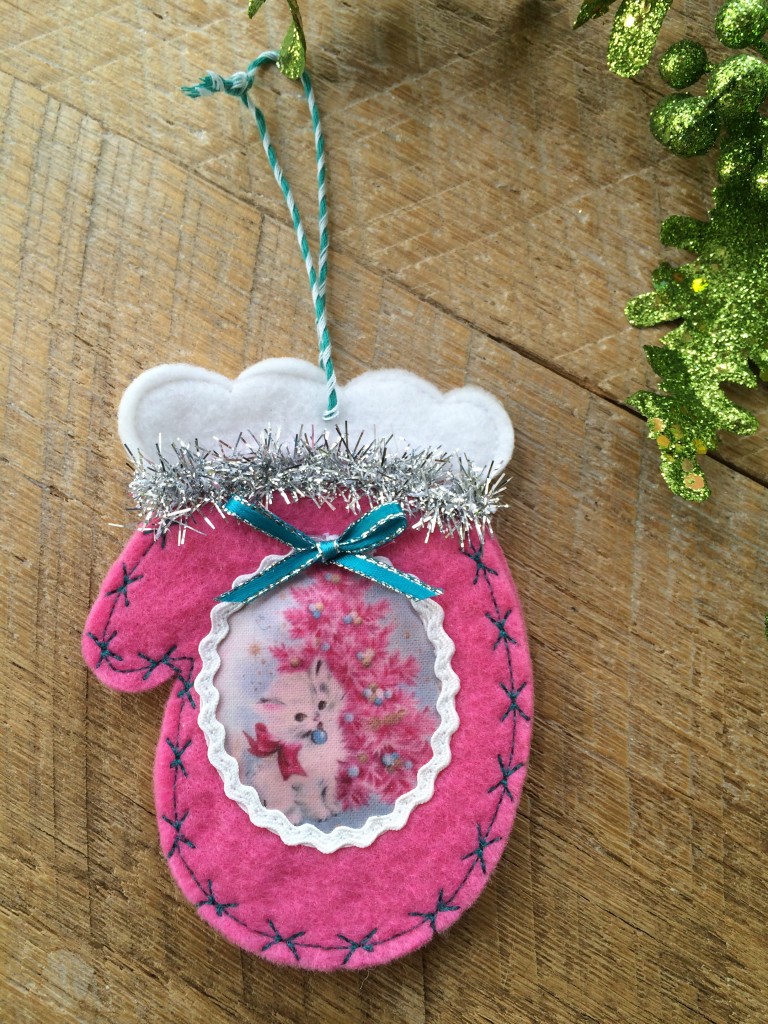 Thread a piece of baking twine on a needle and add a loop at the top of the mitten.  Hot glue a little bow at the top of the ric rac.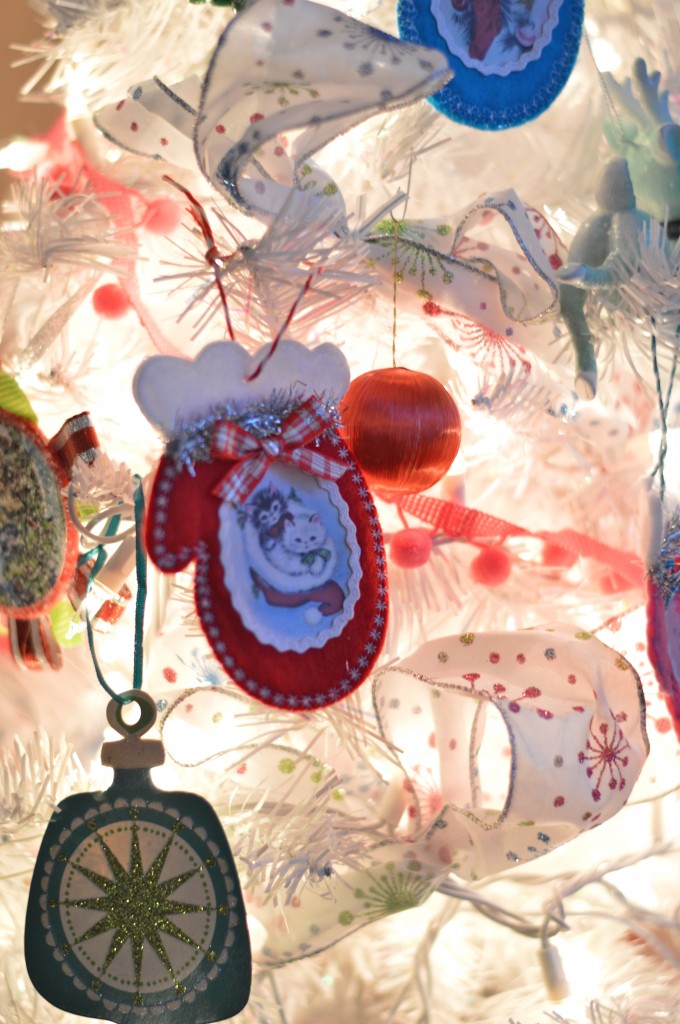 Hang on your vintage tree!!!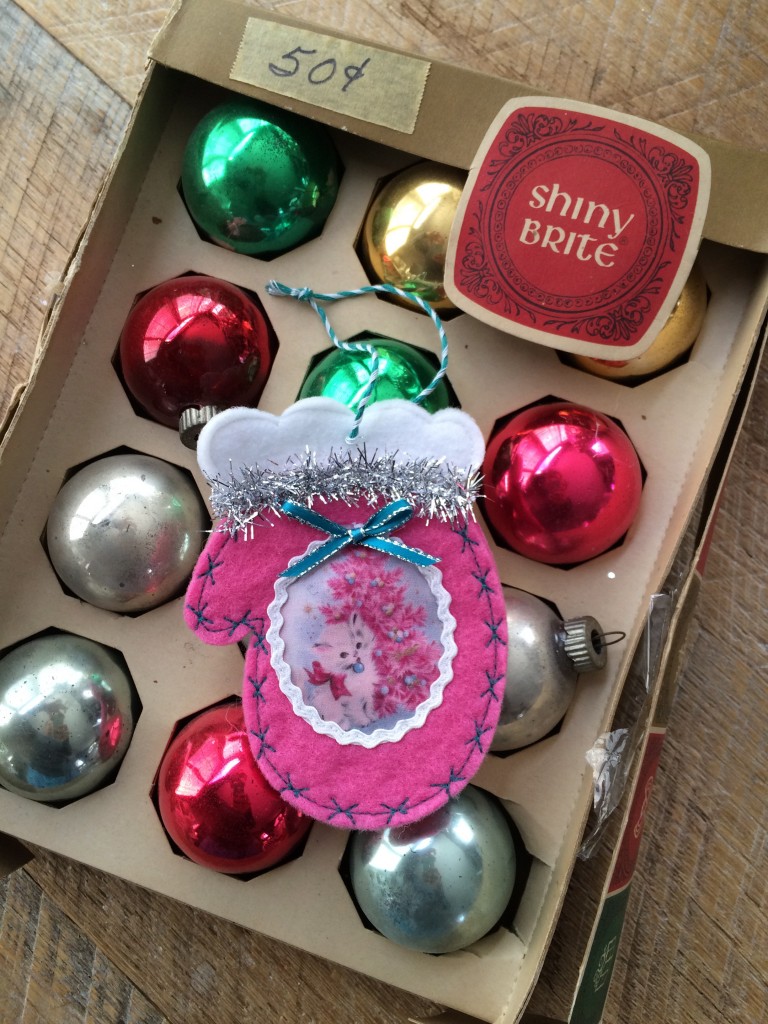 These are so fun and easy to make!  They would be purrrrfect tied on top of a gift, tied on a plate of cookies, or simply tucked into a Christmas card 🙂