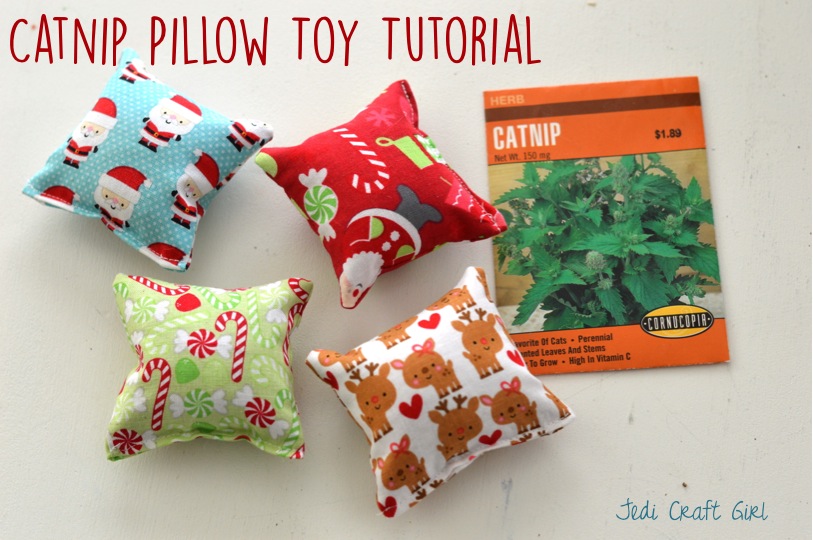 For years my mother has purchased little catnip pillows at her veterinarian's office and sent them to her grand-cats.  My cats have actually worn the pillows out because they love them so much.  They are super simple just a square stuffed with fiberfill and catnip!  They are purrrrfect little stocking stuffers for your furbabies!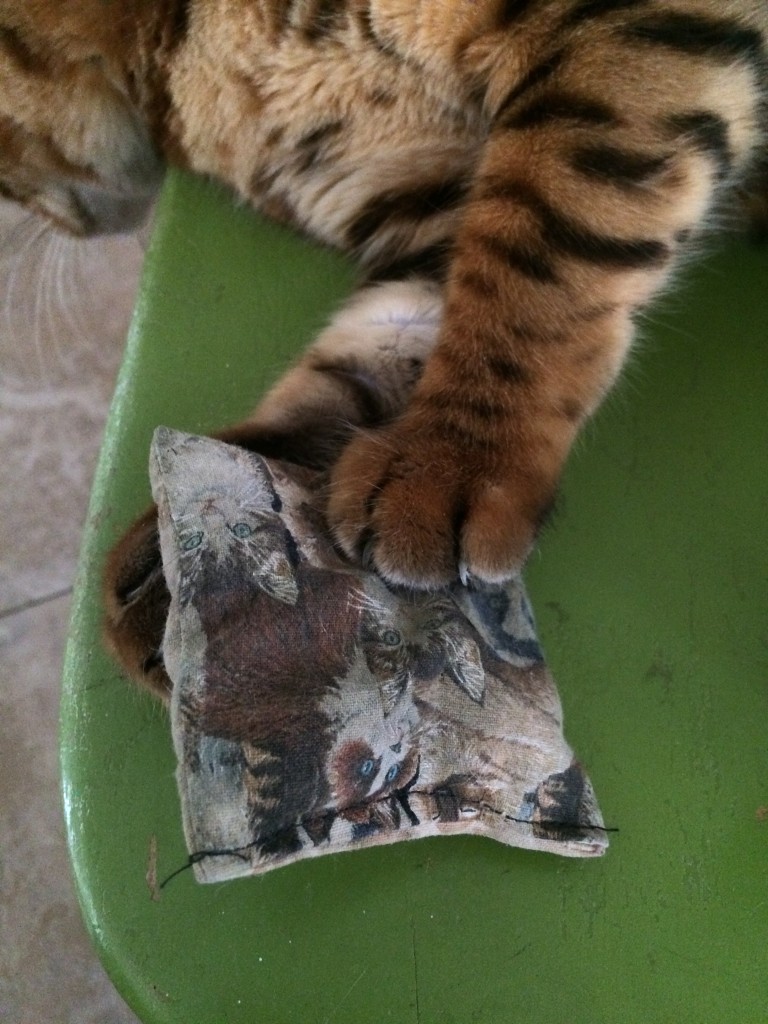 This is the old one – not even made with cute fabric!
Let's make some Christmas ones!
Supplies:
Bright cheery Christmas fabric, mine is from Riley Blake Designs
Fiberfill
Catnip
a word about catnip…..for years I have grown catnip.  It grows easy and doesn't need a lot of care.  In fact if you start growing it you might find it growing in other parts of the yard.  However, if there are any cats in the neighborhood or if your cats roam outside, they will find the catnip, roll in it, sleep in it, eat it and ruin it!  You can purchase dried catnip at pet supply stores.  You should definitely give your cat fresh catnip sometime just to see their reaction!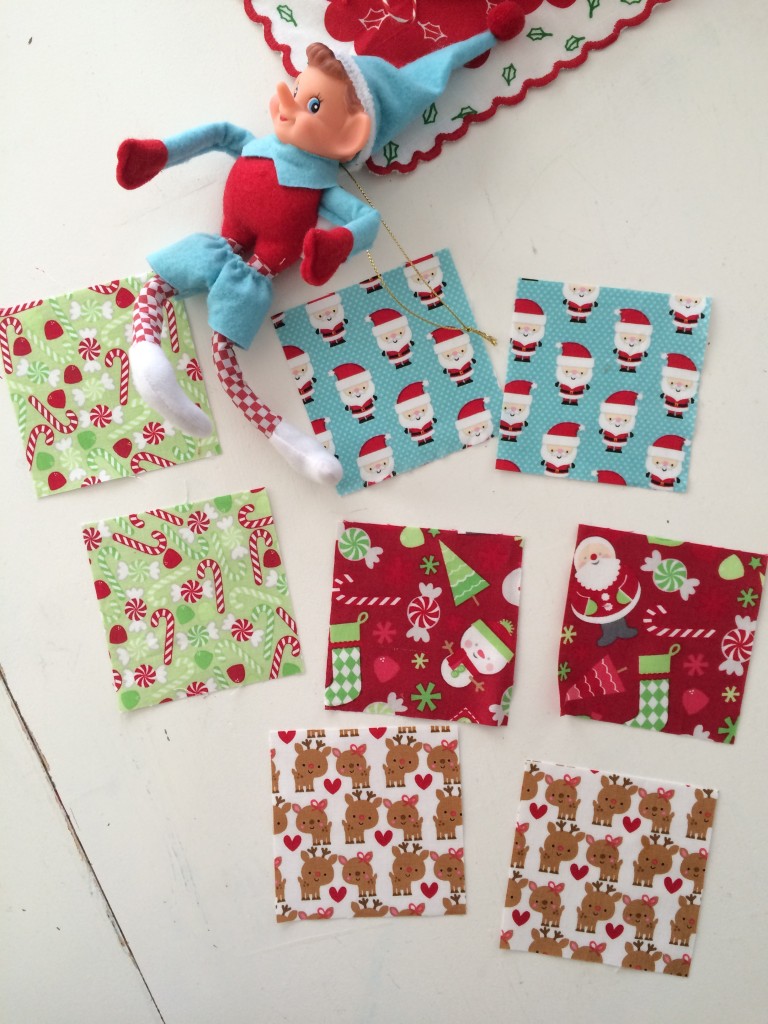 Cut (2) 3.5″ squares for each pillow.  Mine were a touch smaller then the ones my mom sent.  I think they were cut 4″.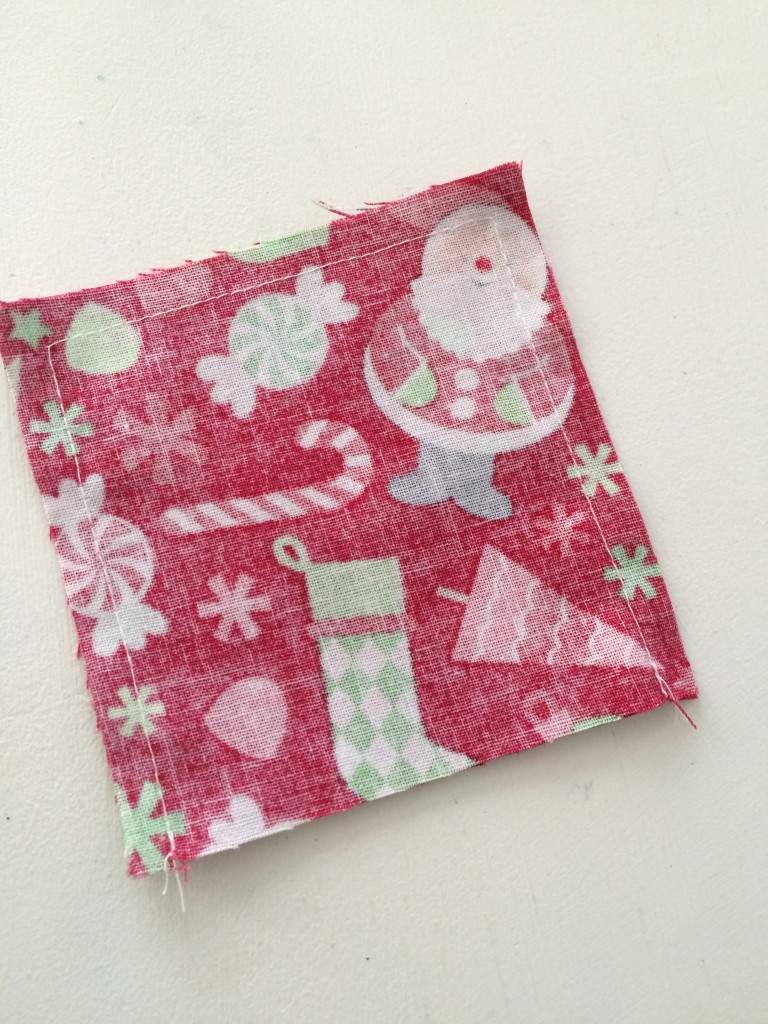 Sew  using 1/4″ seams along 3 sides, back stitching to start and stop.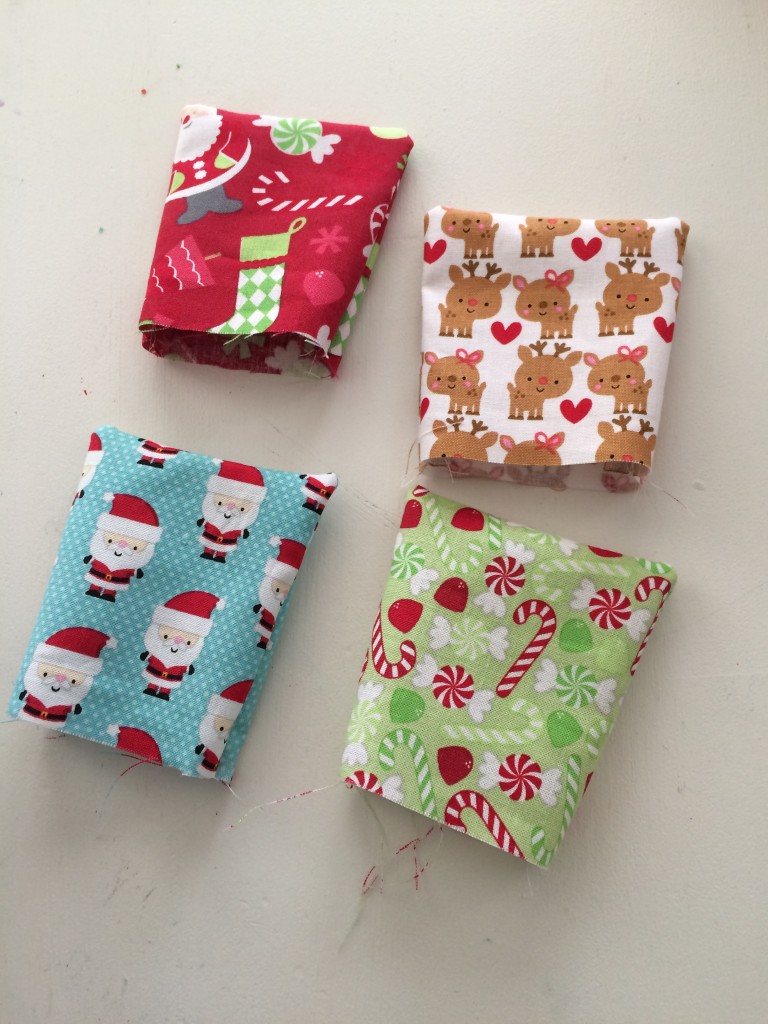 Turn them right side out.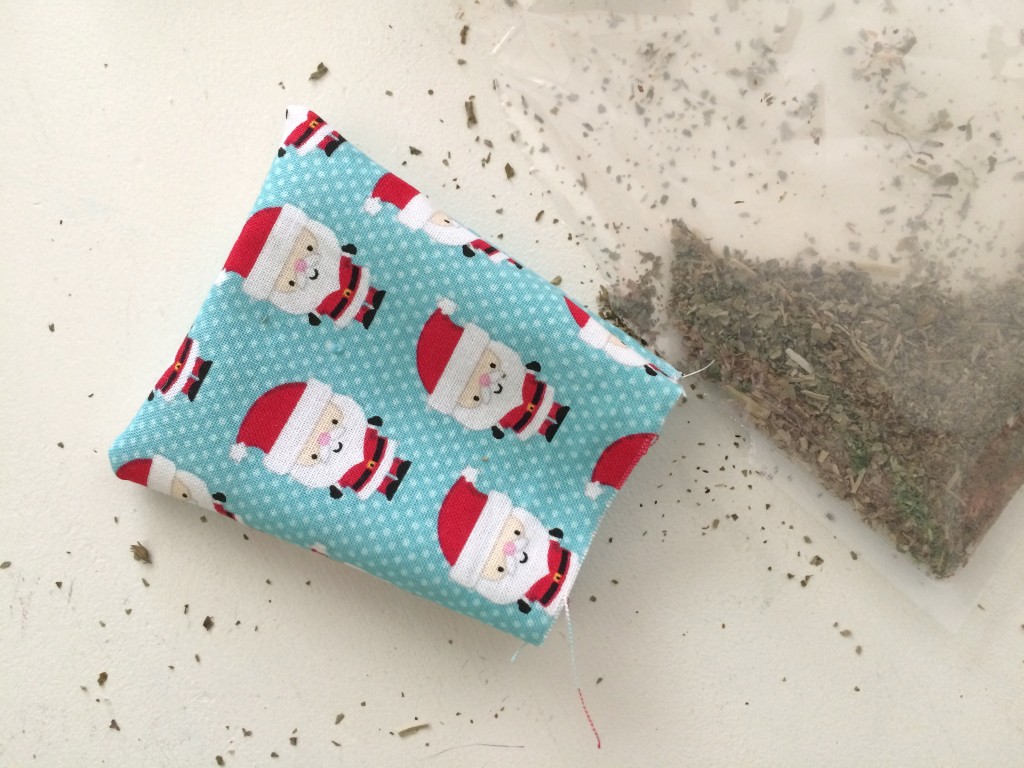 Fill with catnip and fiberfill.  I alternated so the catnip wasn't just at the end.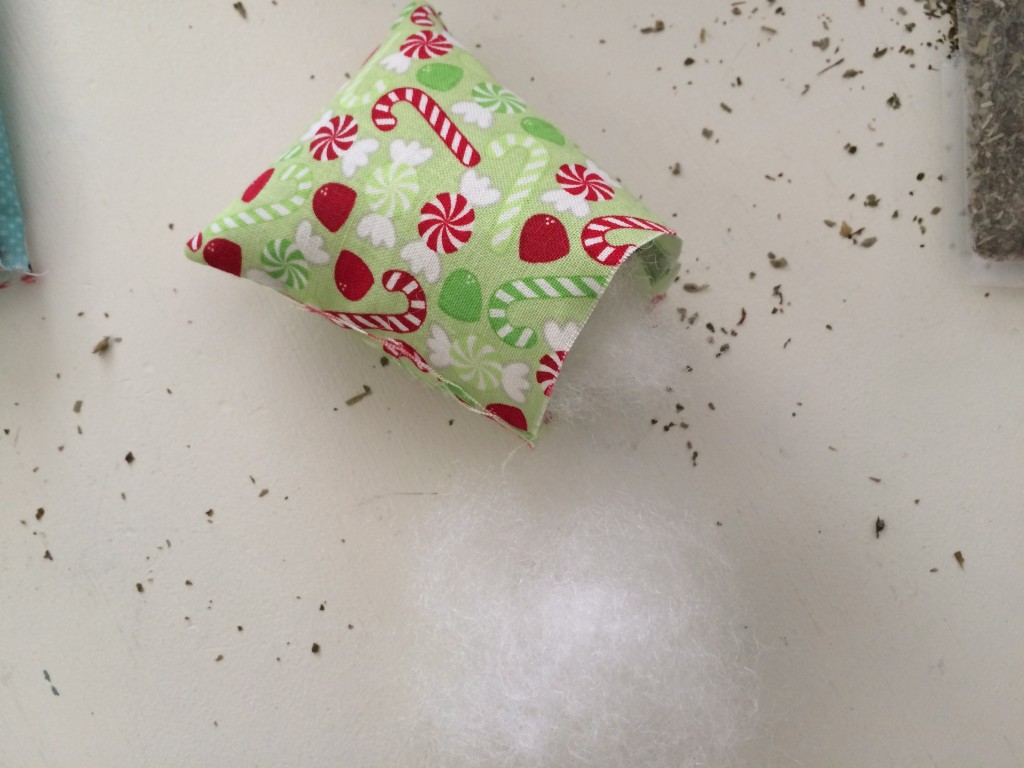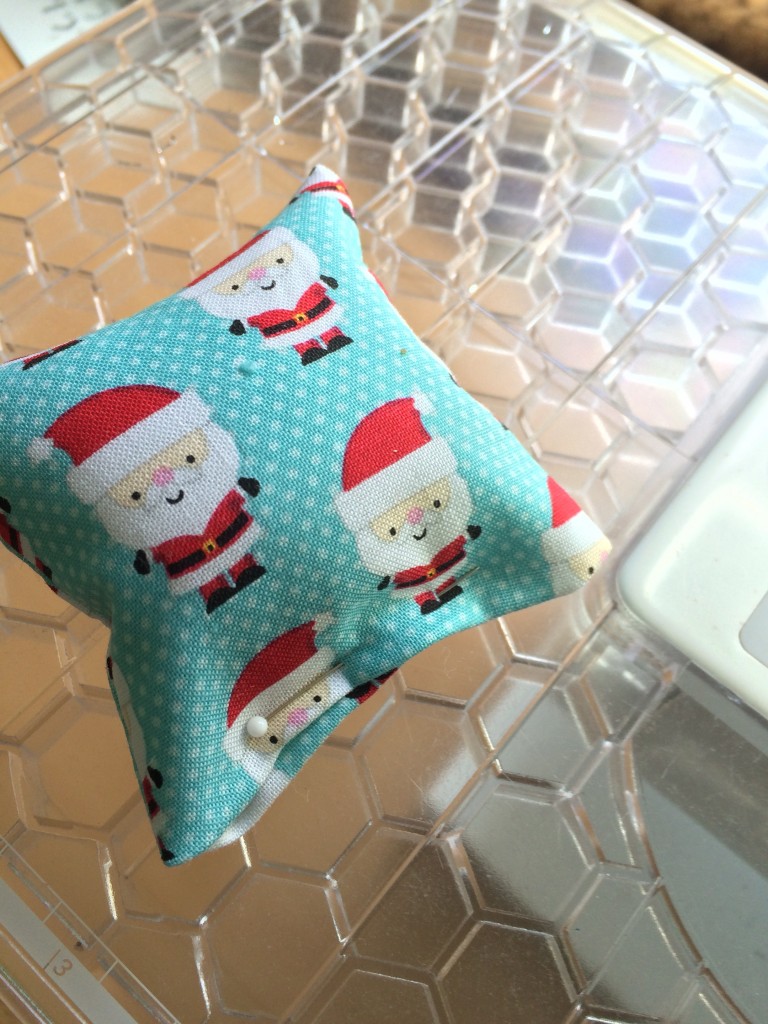 Turn the raw edges under 1/4″ and top stitch closed.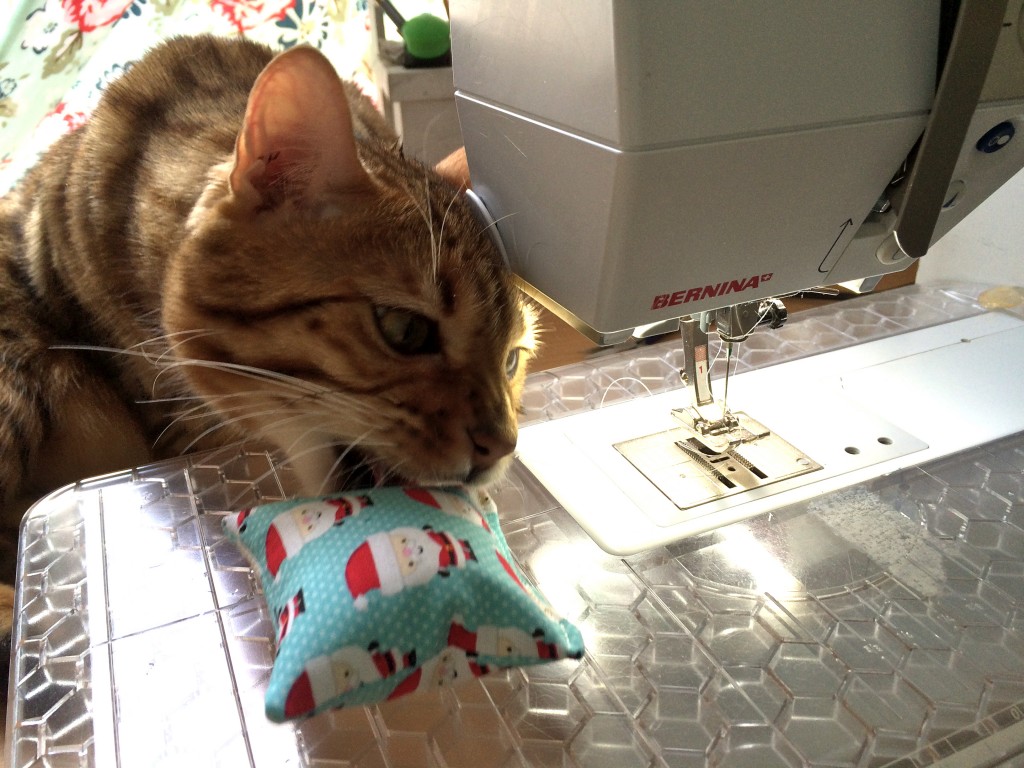 It's best if you sew them when your cat is not sleeping right behind the sewing machine.  The smell woke Mufasa and this is what happened!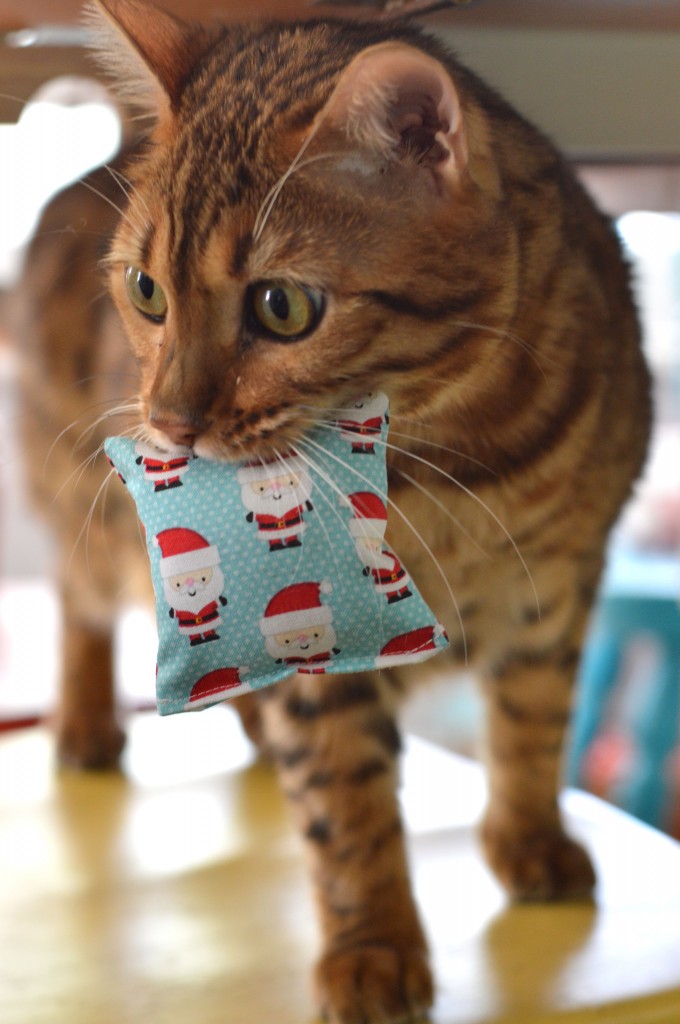 Mufasa loves his new catnip pillow!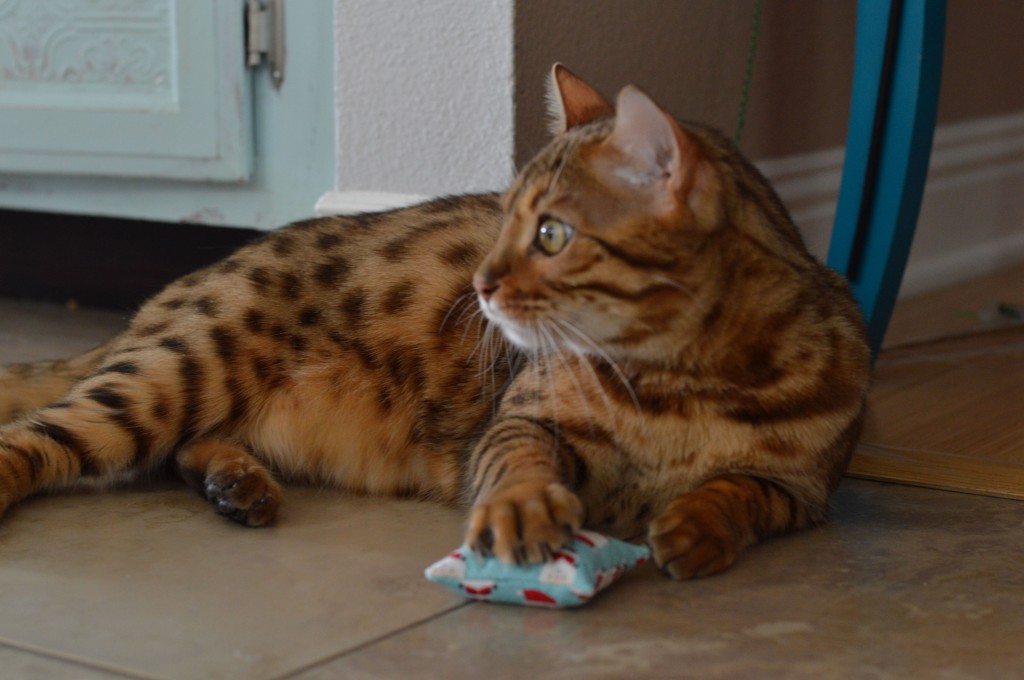 Don't touch my pillow!