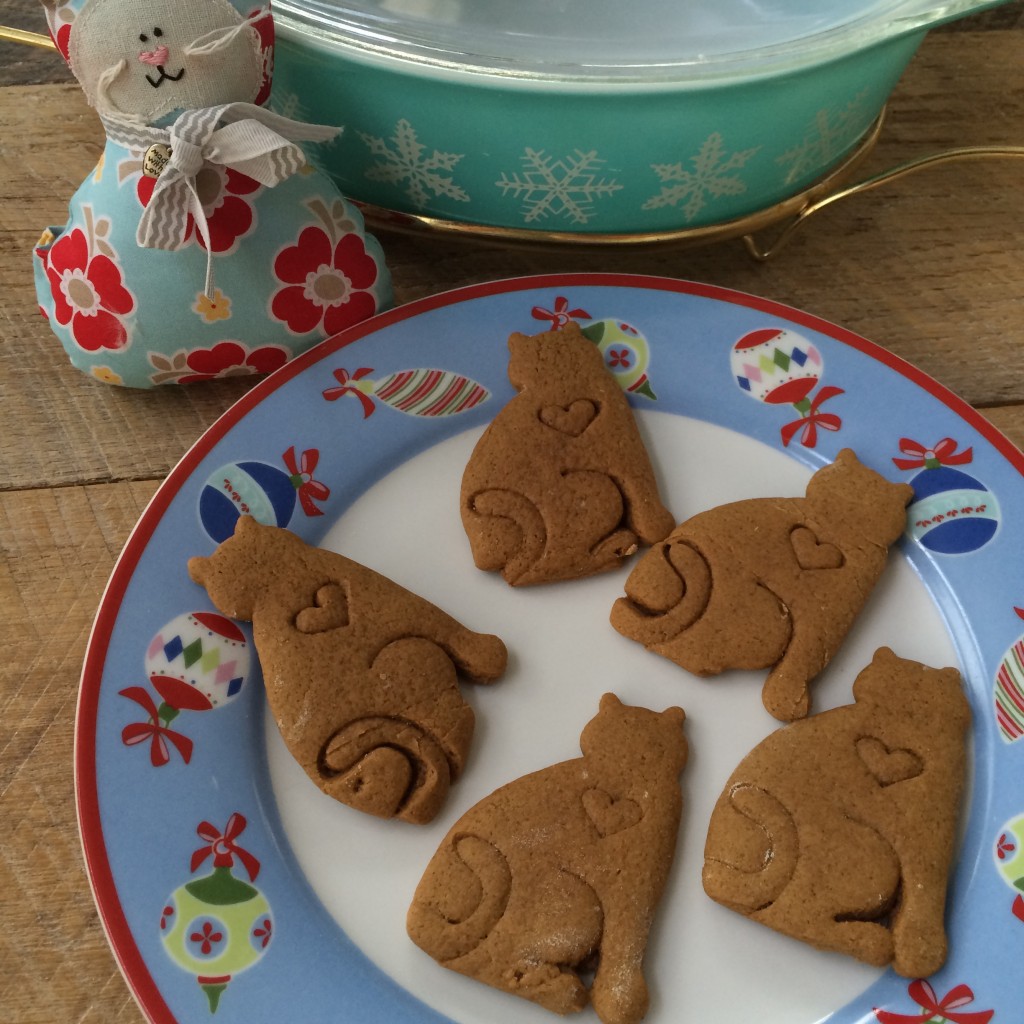 Today I'm taking a little break from the sewing machine and enjoying my FAVORITE gingerbread cookies – shaped like cats!  This recipe has been our family's favorite since I was in Kindergarten!  It is super easy but the most flavorful gingerbread recipe you will ever have.  I just brought them to our church Christmas party and a few people were fighting over them 🙂
Amanda's Famous Gingerbread Cookies
1/4 cup butter
1/2 cup brown sugar
1/2 cup molasses
1/3 cup water
3 cups flour
1 tsp. baking soda
1/2 tsp. ground cloves
1 tsp + cinnamon
2 tsp. ginger
1/2 tsp. salt
Cream the butter and brown sugar.  Add the molasses.  Next beat in the water. (it will look a little weird)
In a separate bowl, mix all the dry ingredients together.  Then add the dry ingredients to the wet ingredients and mix until incorporated.
On a floured surface roll out the dough 1/4″ thick and cut with cookie cutters.  If the dough seems a little sticky, just add more flour as you are rolling out.
Transfer to a parchment lined baking sheet and bake at 350 for 8 minutes.  Let cool.  Dip in dipping chocolate or pipe with royal icing.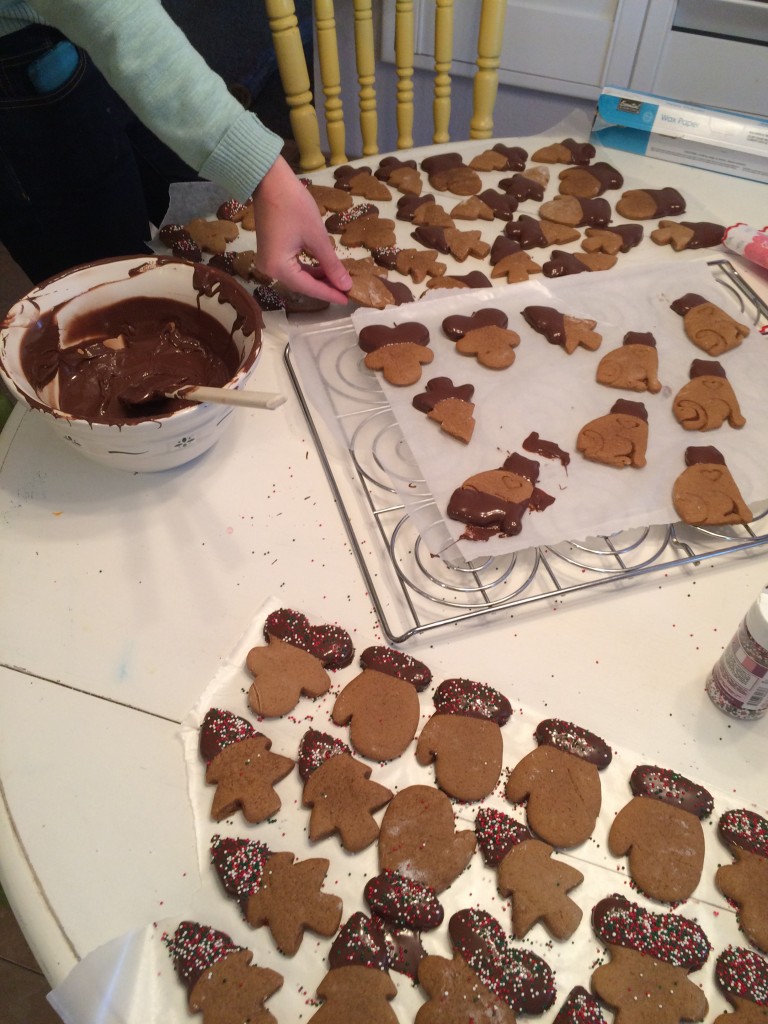 Gingerbread dipped in chocolate is one of the best flavor combinations in the whole world!!!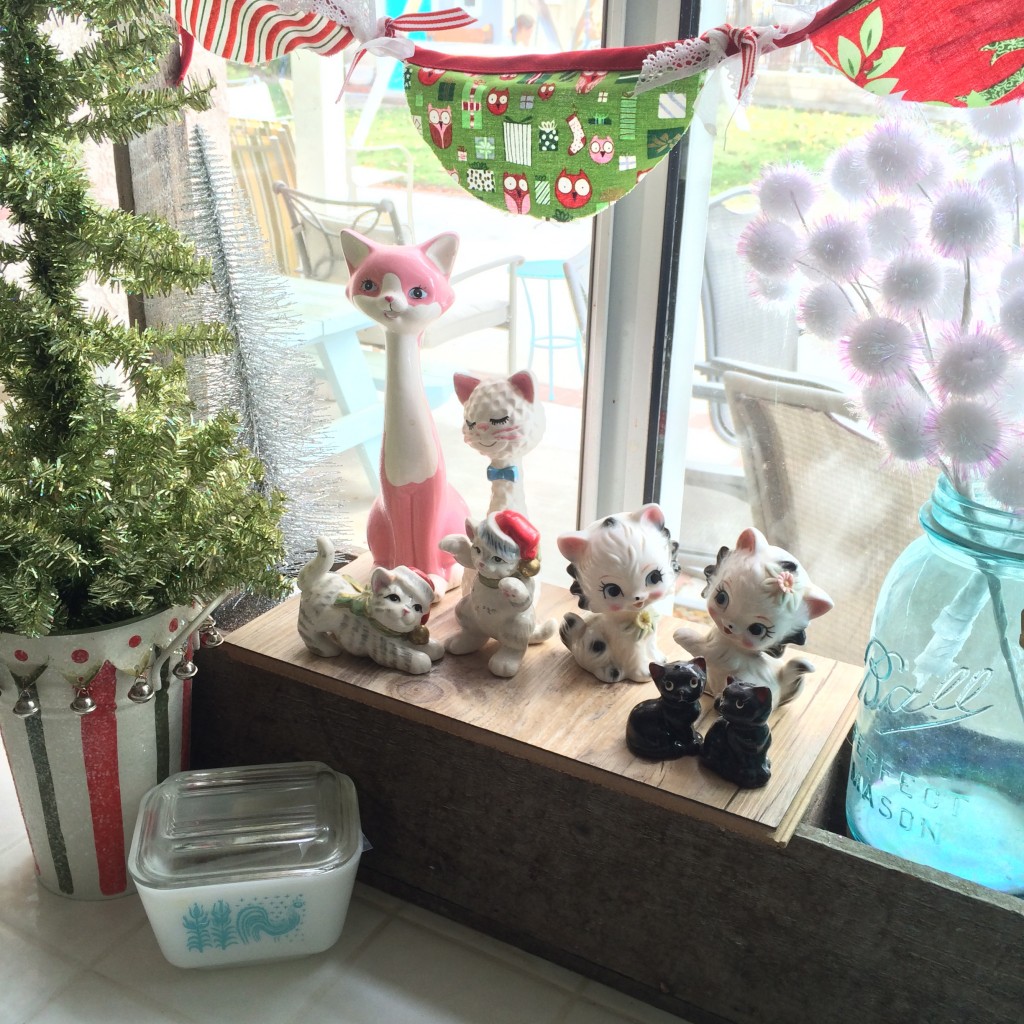 I collect little vintage cats – they sit in my kitchen window and keep an eye on the baking!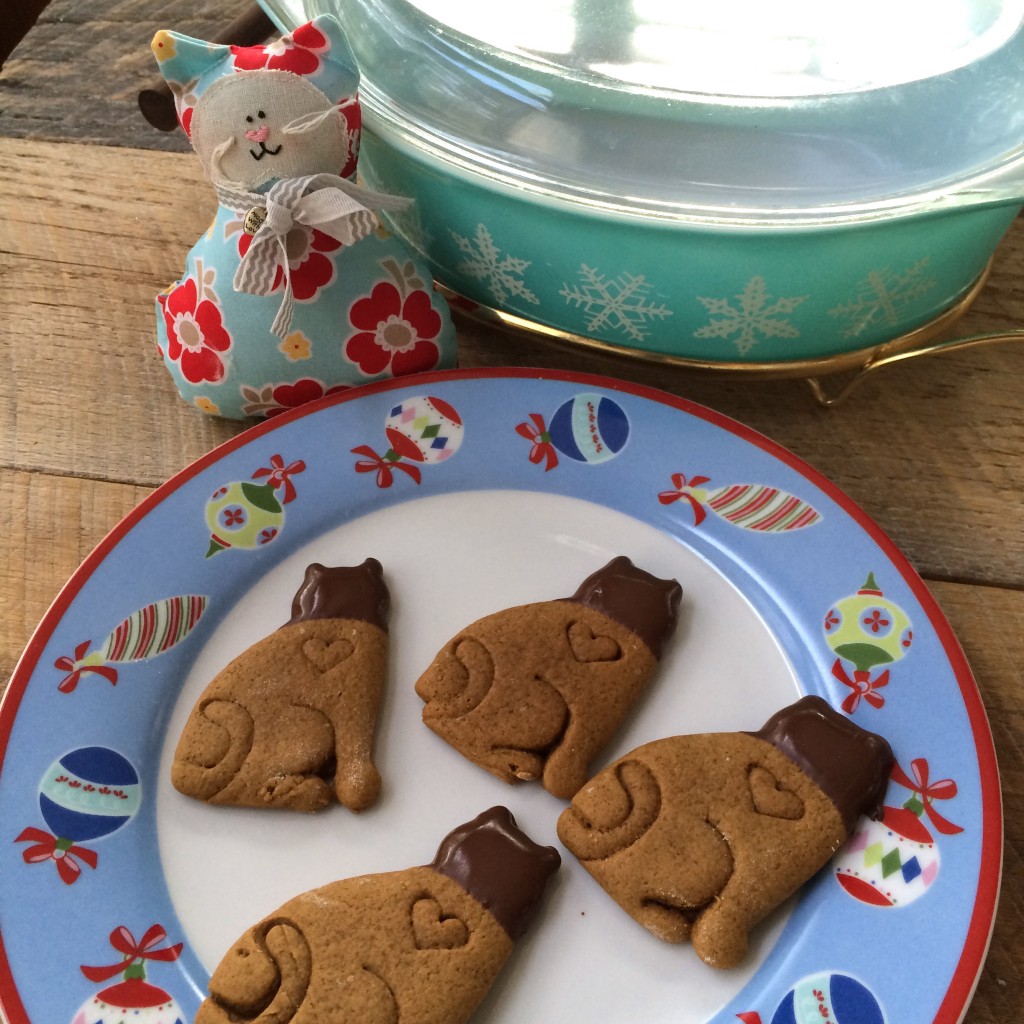 I didn't want to cover up the detail on the cats, so I just dipped their heads in chocolate 🙂