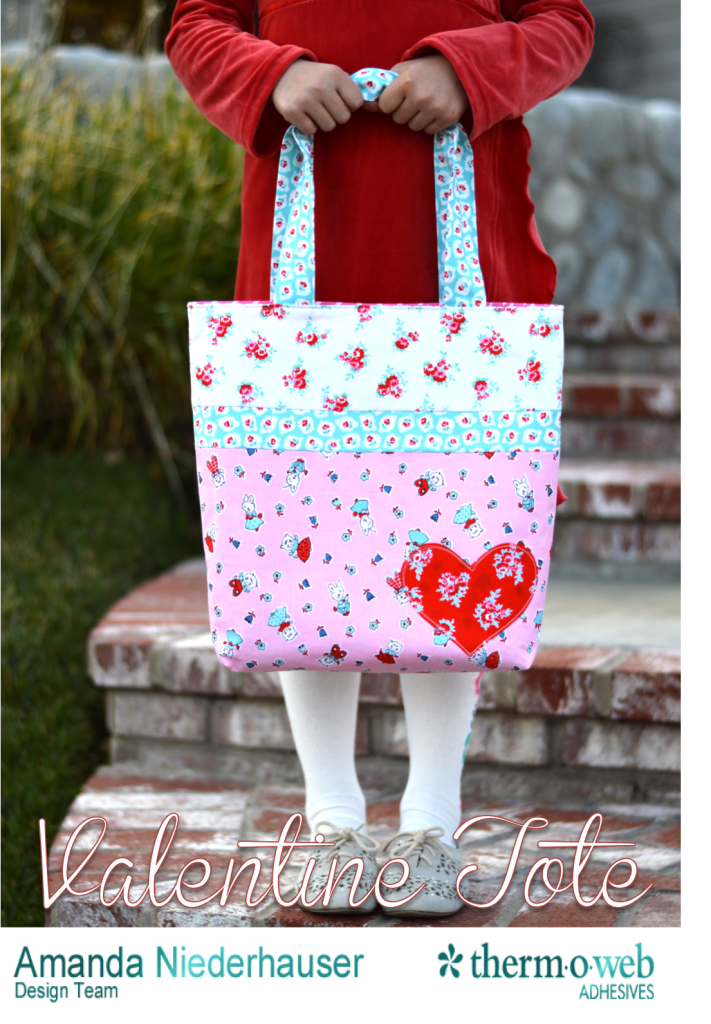 I am so in love with Milk Sugar Flower fabric from Penny Rose for Valentine's Day!  It just screams vintage valentine!  I though Sally needed a cute tote bag to carry her valentines in when she has her Valentine Party!  This tote bag is the perfect size for so many things!  Library books, piano books, car trips, stuffed animals, and dolls!  Sally will be using it as her piano book bag when Valentine's Day is over.  The bag gets its stability from Therm o Web Fusible Medium Weight Stabilizer.  The full tutorial is over on the Therm O Web Blog.  You can totally sew it in an hour!  Yippee!!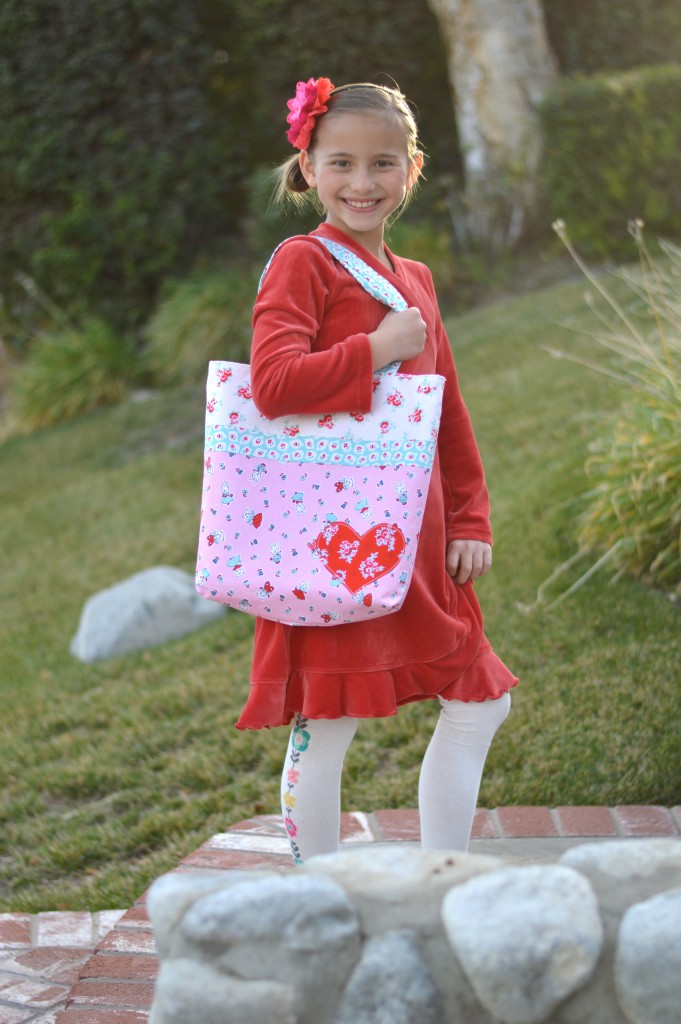 I have to pay her to model you know 🙂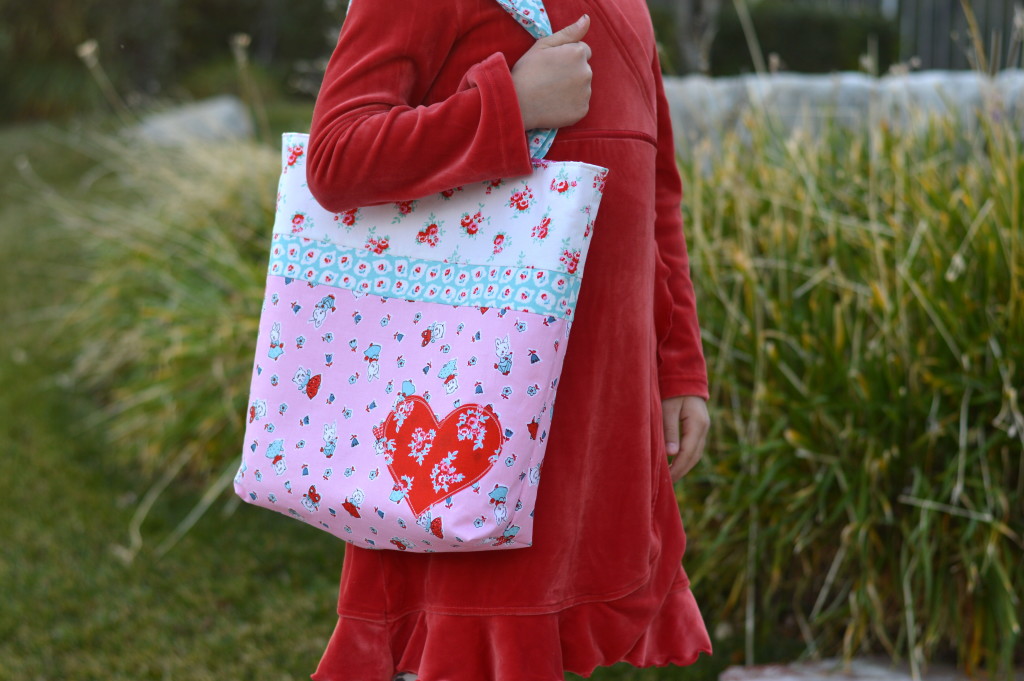 I love collecting vintage valentines!!!!  I think I need a tote bag for me!!