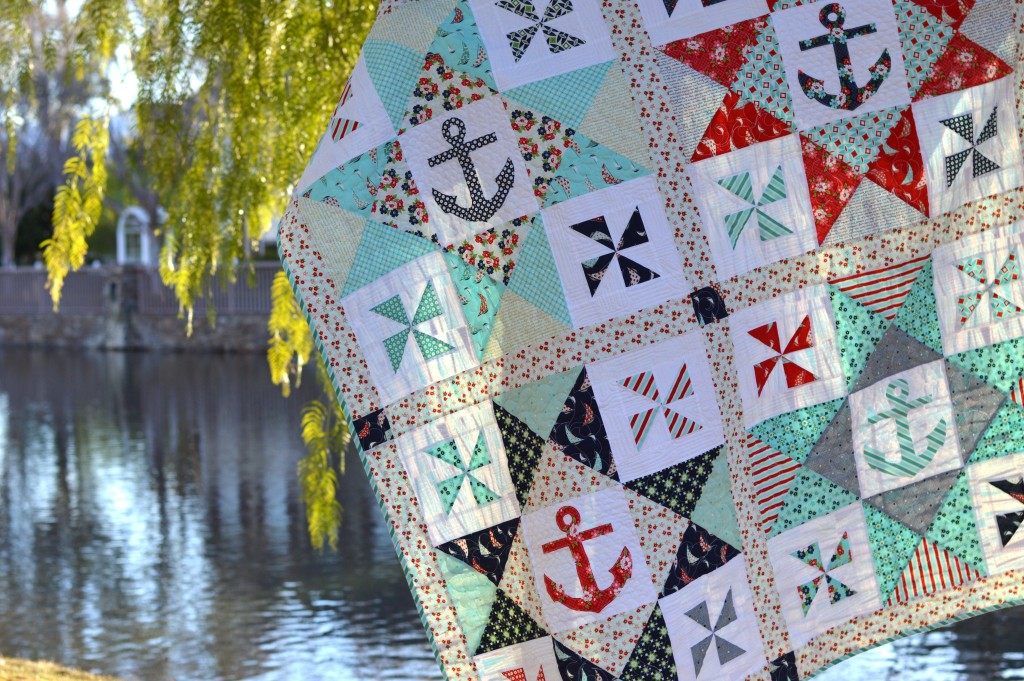 I LOVE this quilt!  I had the quilt top finished AND quilted and it has been waiting for binding for a long time.  This weekend was cold and rainy and it was the perfect time to finish up a little work in progress.  Today the sun came out and I was able to take a few pictures of the final quilt!  I am so ready for spring and MORE nautical quilts!!!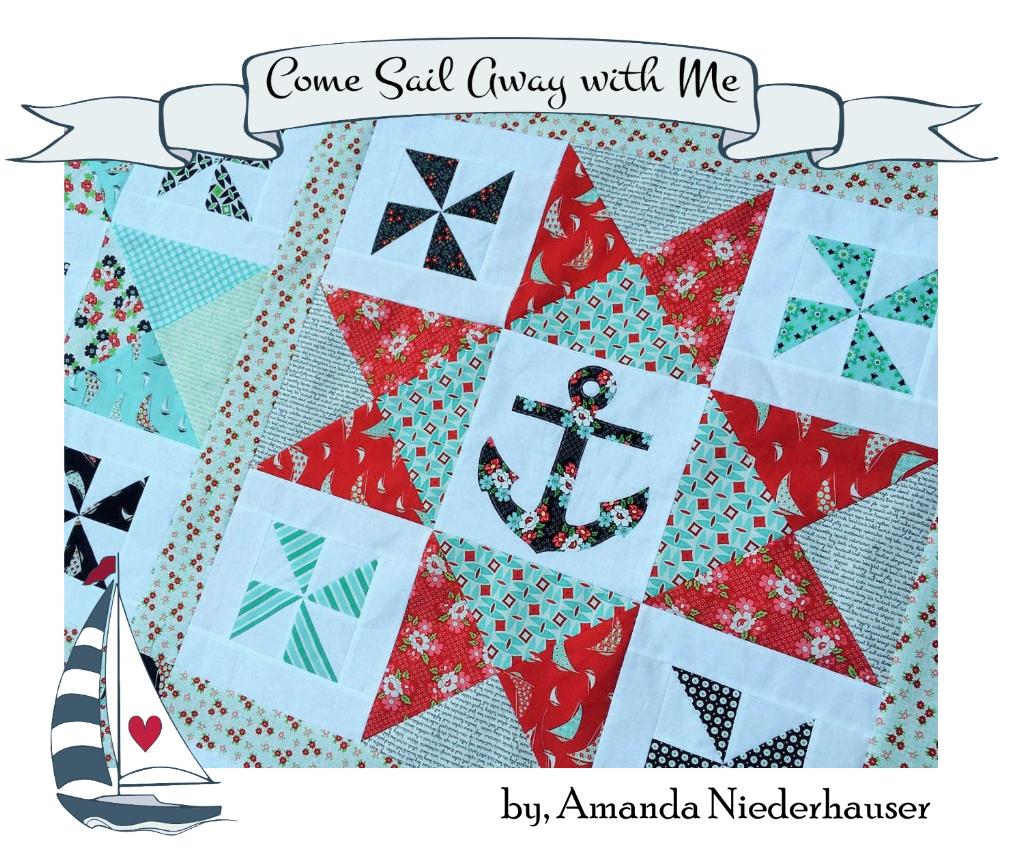 I love the fabrics in this quilt: Day Sail by Moda.  They have such a fun feminine-nautical feel.  The pattern is available HERE with a bonus wall hanging pattern as well.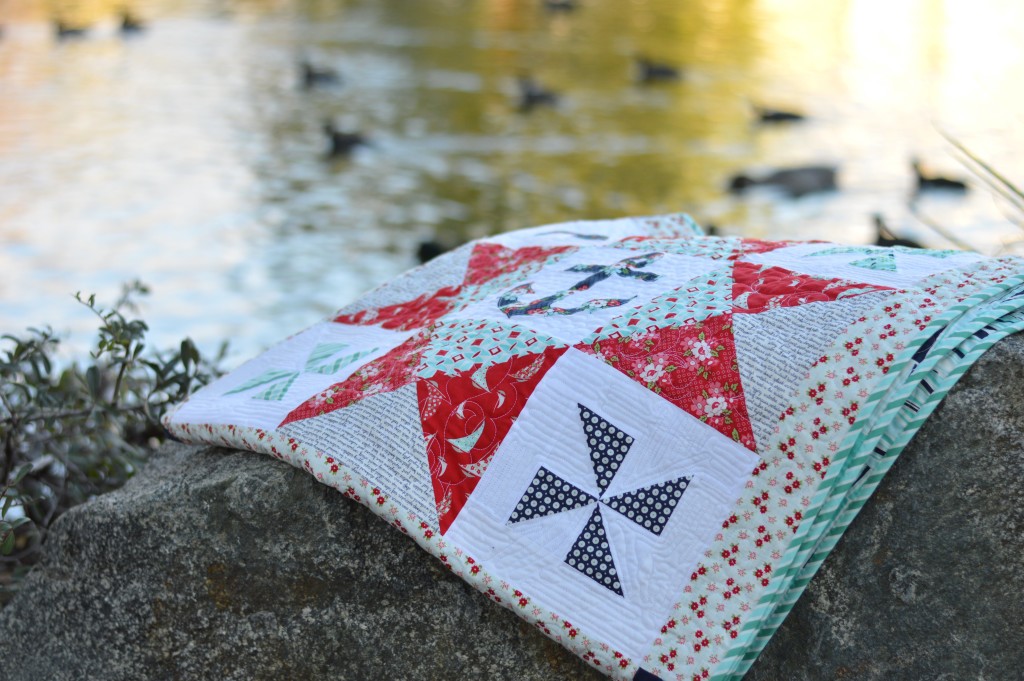 Since I don't own a sail boat (which this quilt would be perfect for) it will be a great size for the beach or a picnic or maybe I will just hang it on the wall so it doesn't get dirty 🙂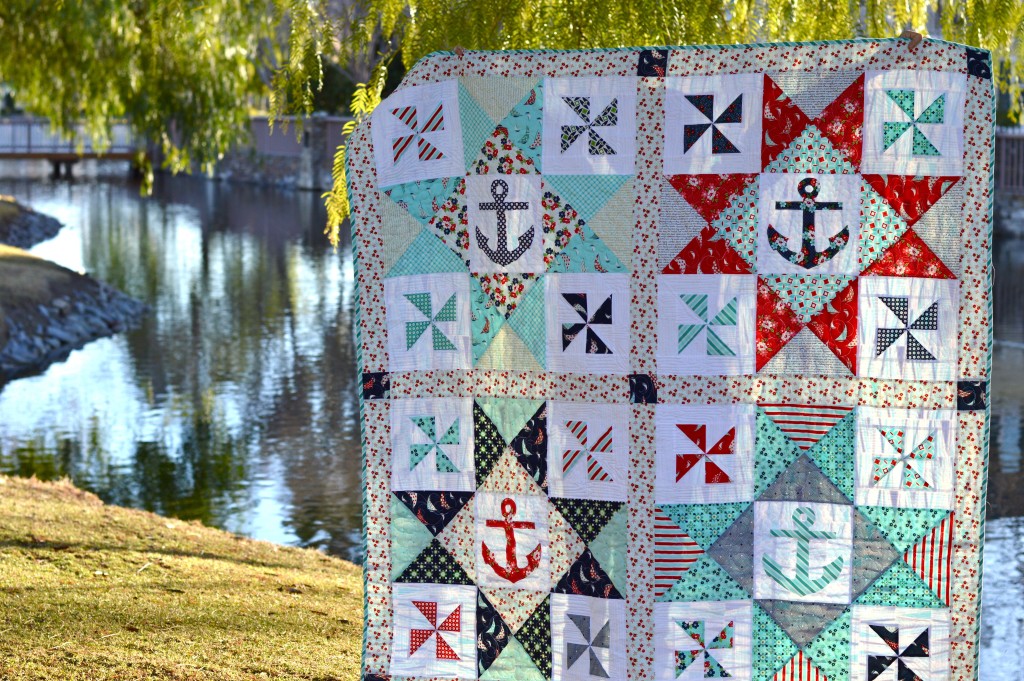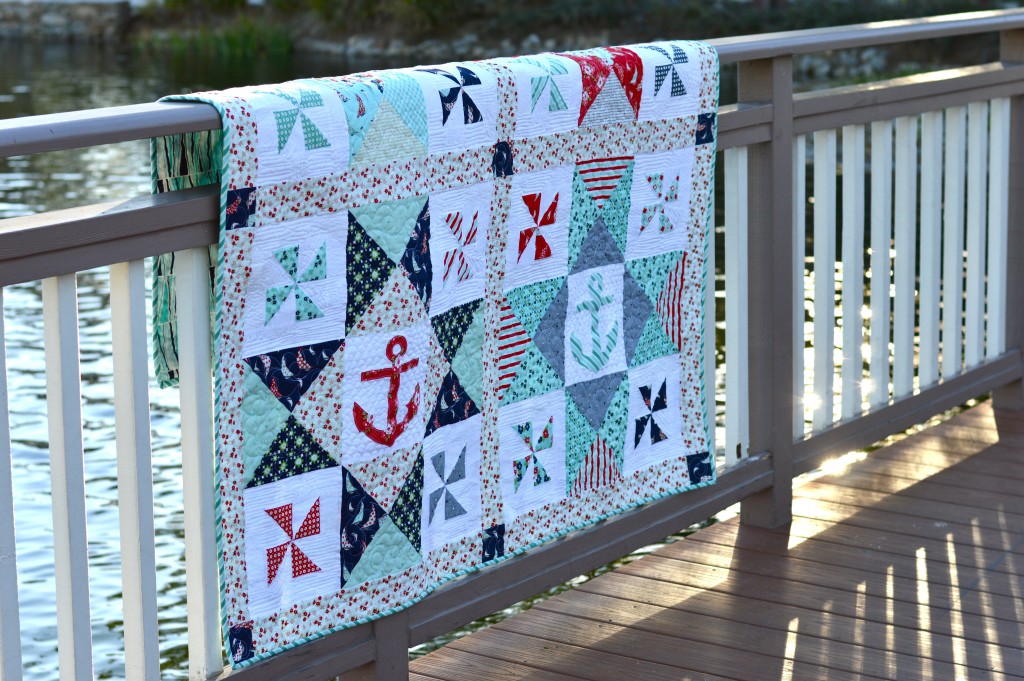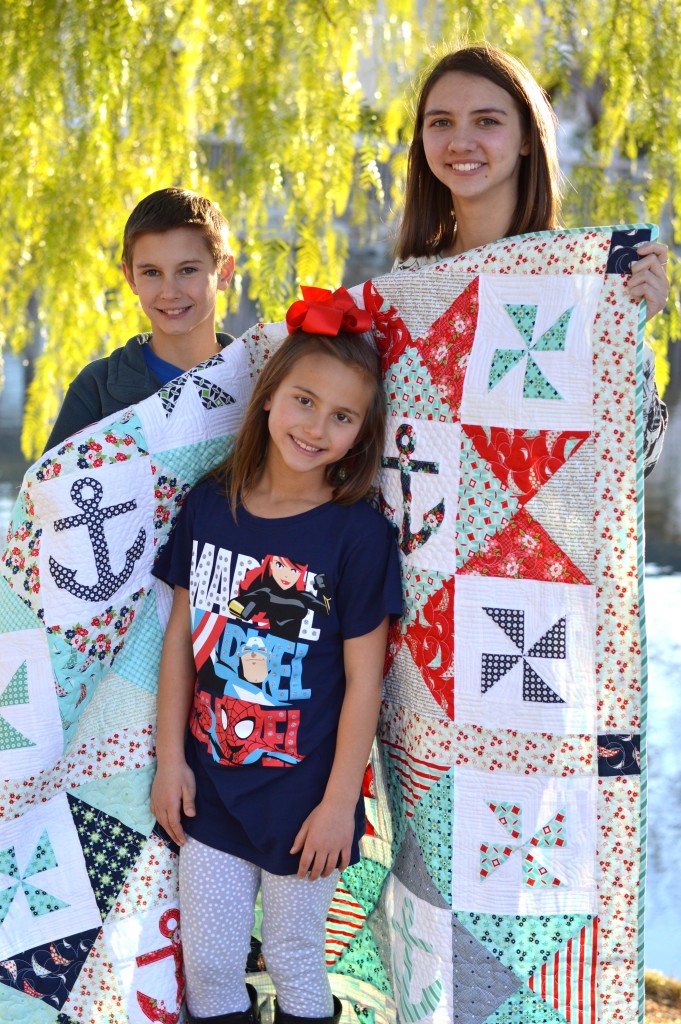 I have the best quilt "modelers".  So cute and helpful!!!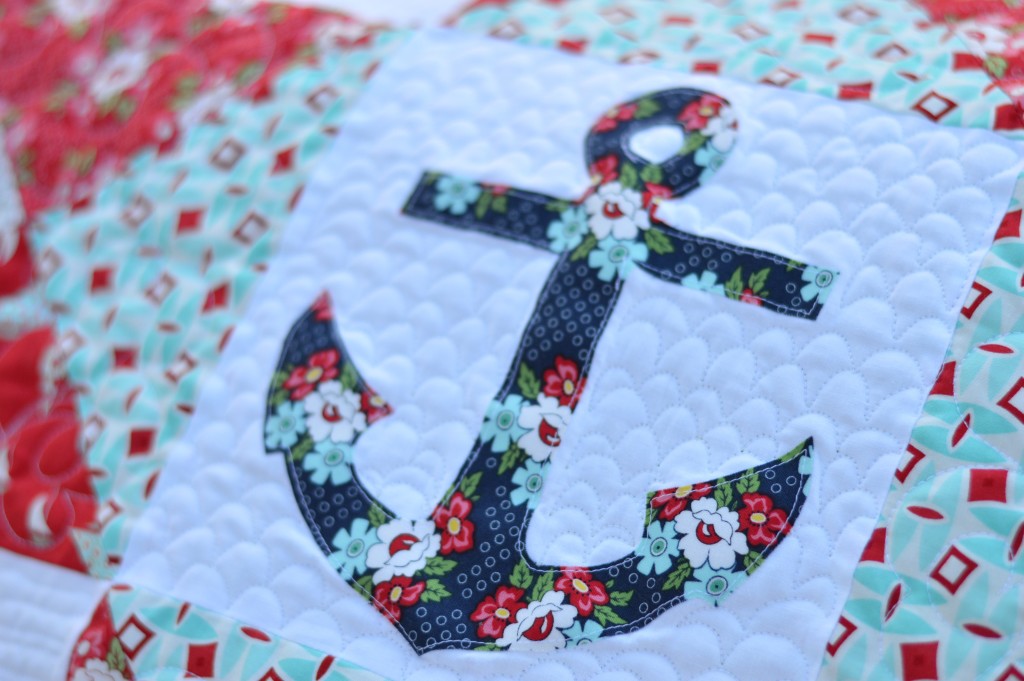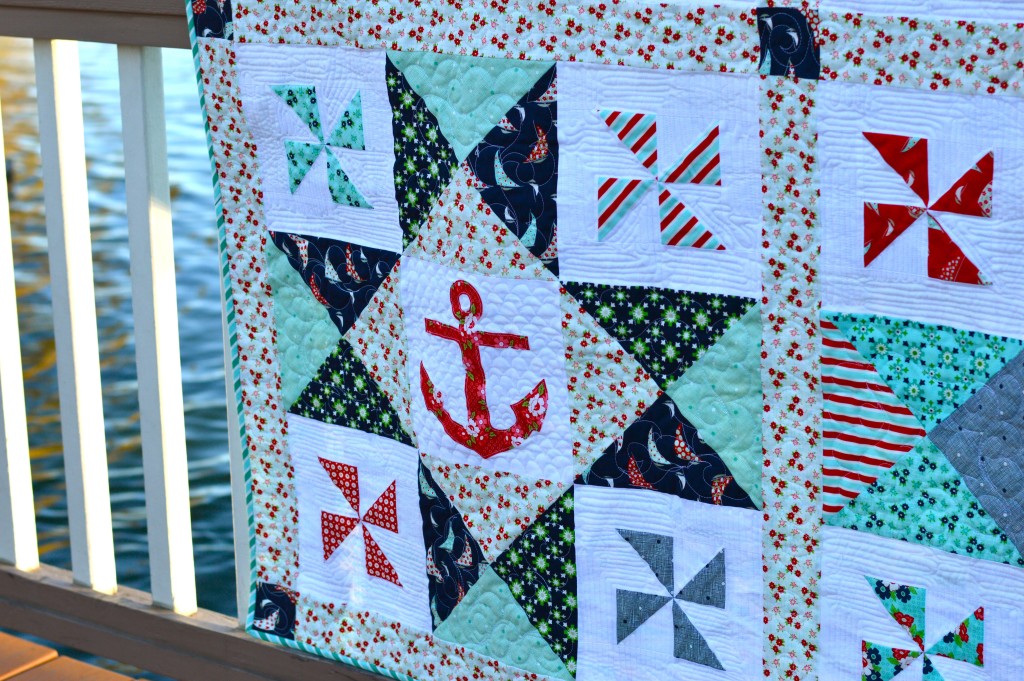 Let me know if you get a chance to make this by tagging me on Instagram!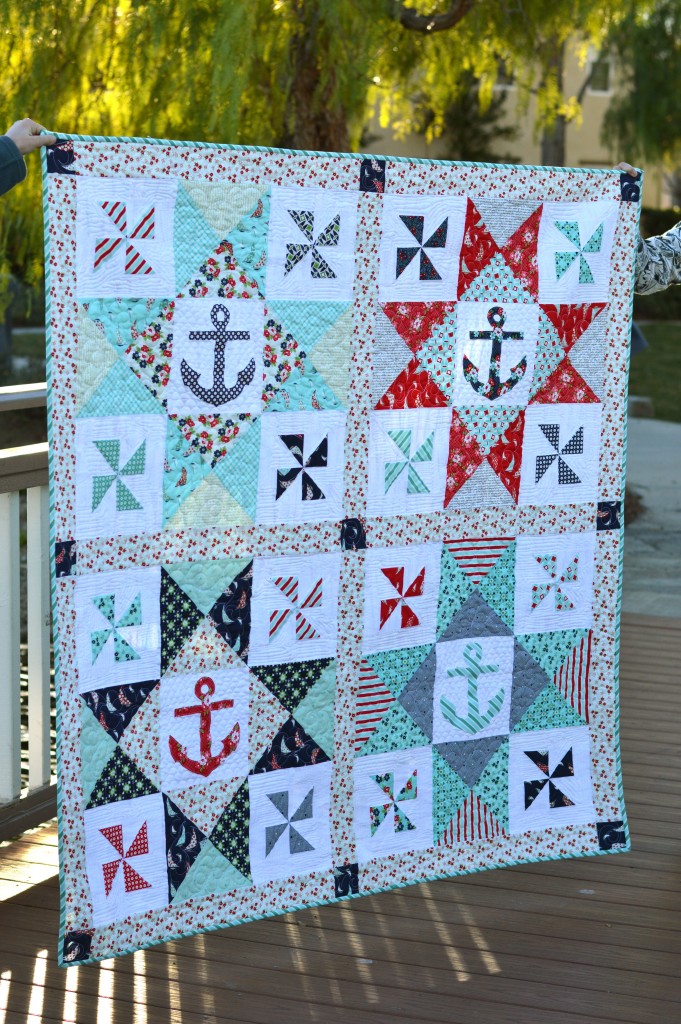 Come Sail Away With Me!!!