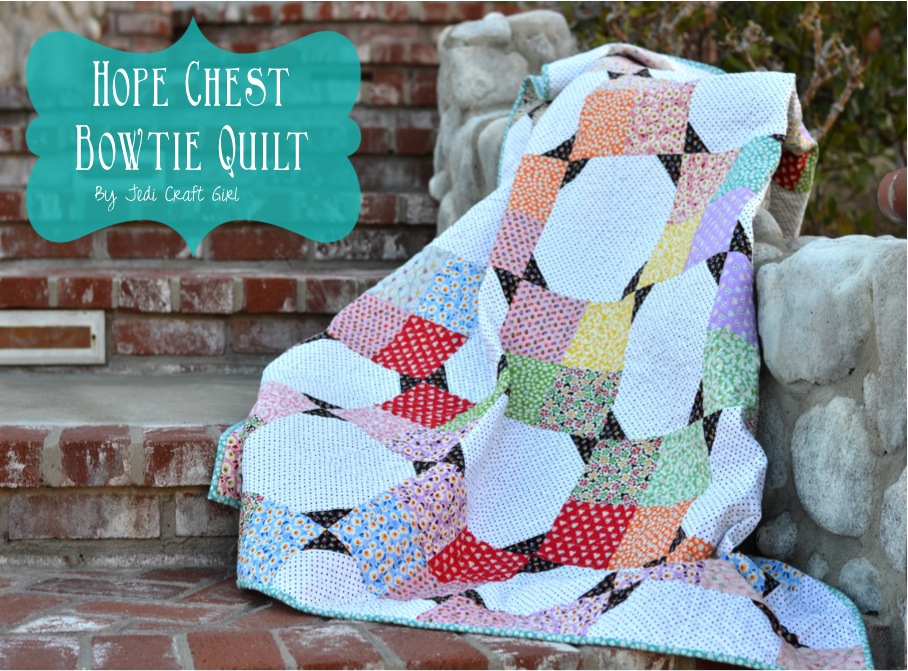 I love all things vintage so of course I love 30's reproduction fabrics! This line is called Hope Chest II from Penny Rose Fabrics. I love the vintage vibe of these fabrics. I am happy to live in the modern age where we can use rotary cutters & sewing machines! You can totally make this quilt in a day!!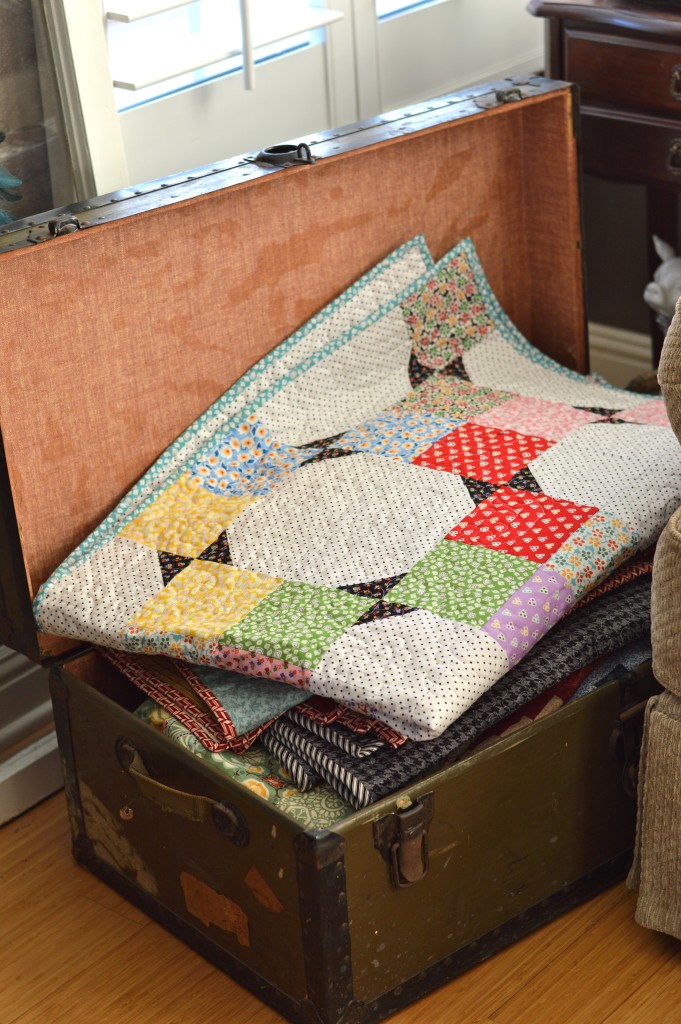 The idea for this quilt comes from this old quilt I have. It is pieced and quilted totally by hand. Me and Mufasa love it!! The blocks are much smaller but it is a traditional bowtie quilt pattern.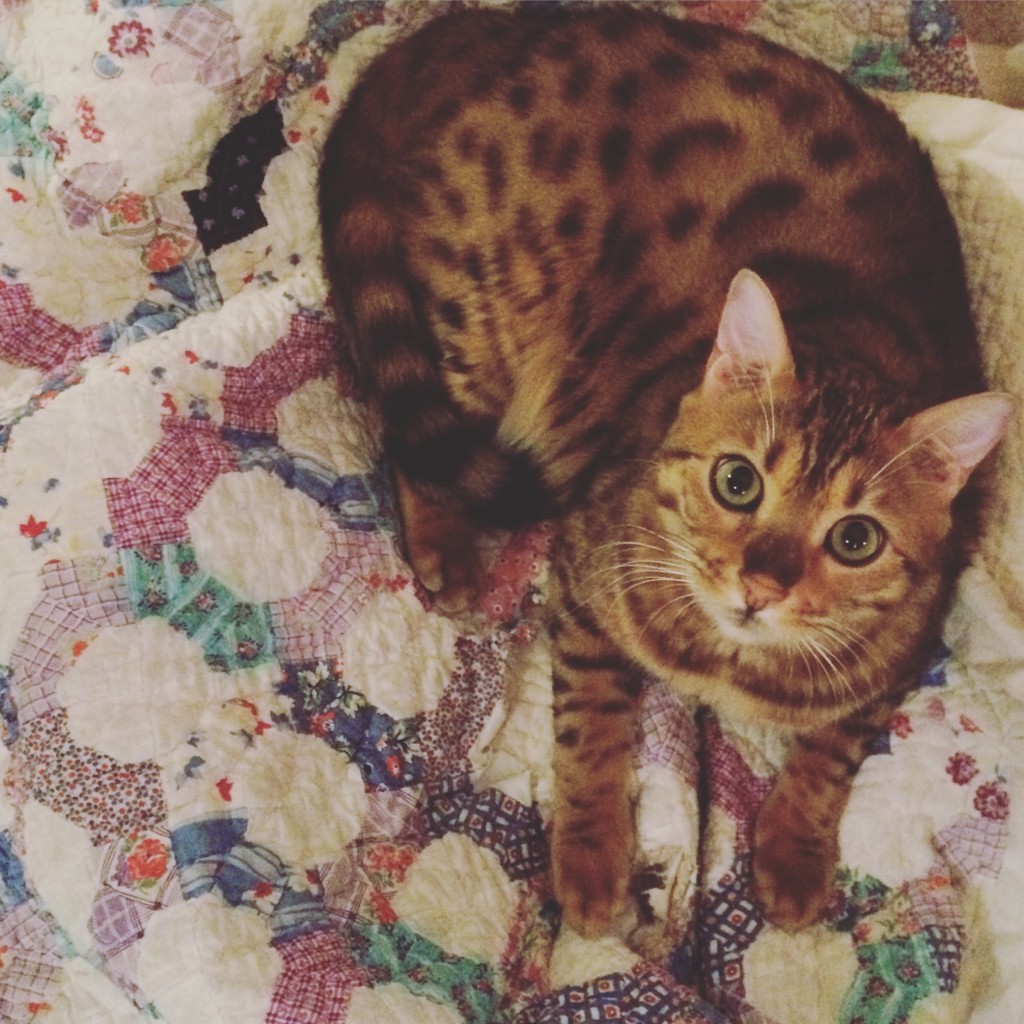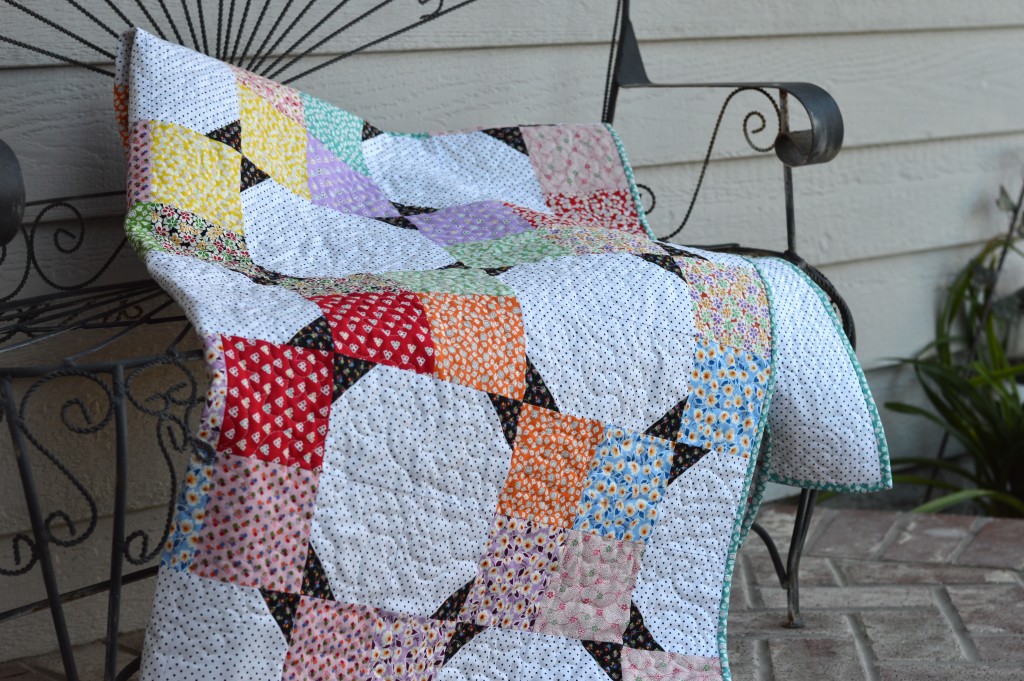 All you need to make this throw size quilt is a 10″ stacker, 2 yards black swiss dot, 1/2 yard for the triangles, plus backing, batting, and binding.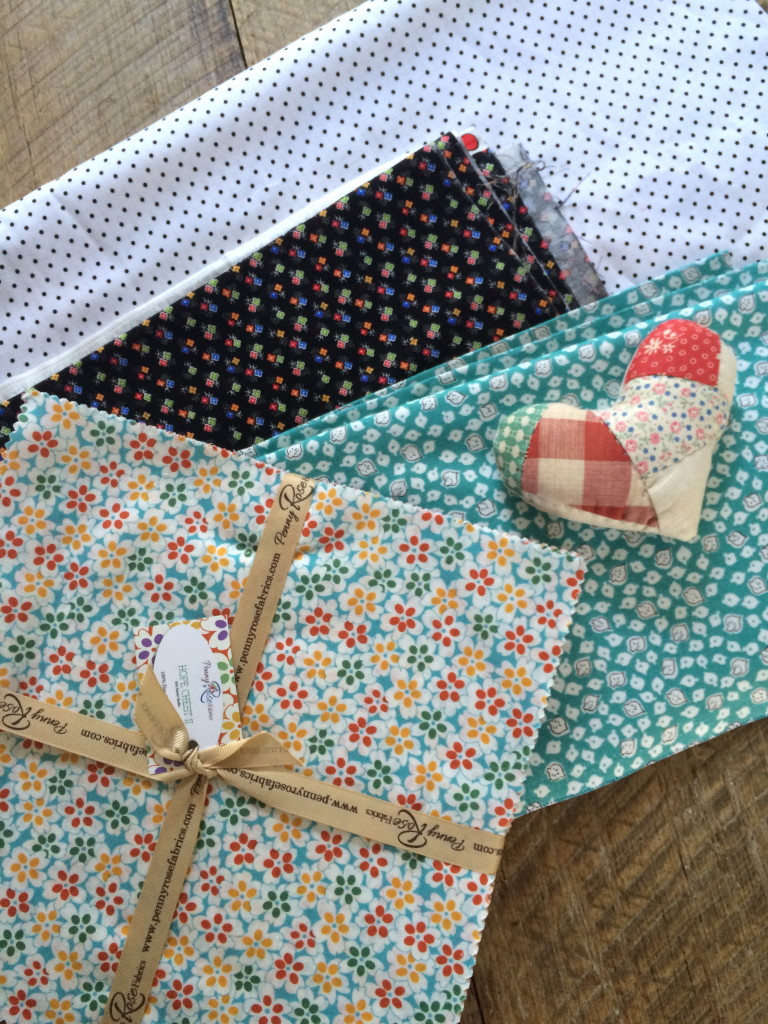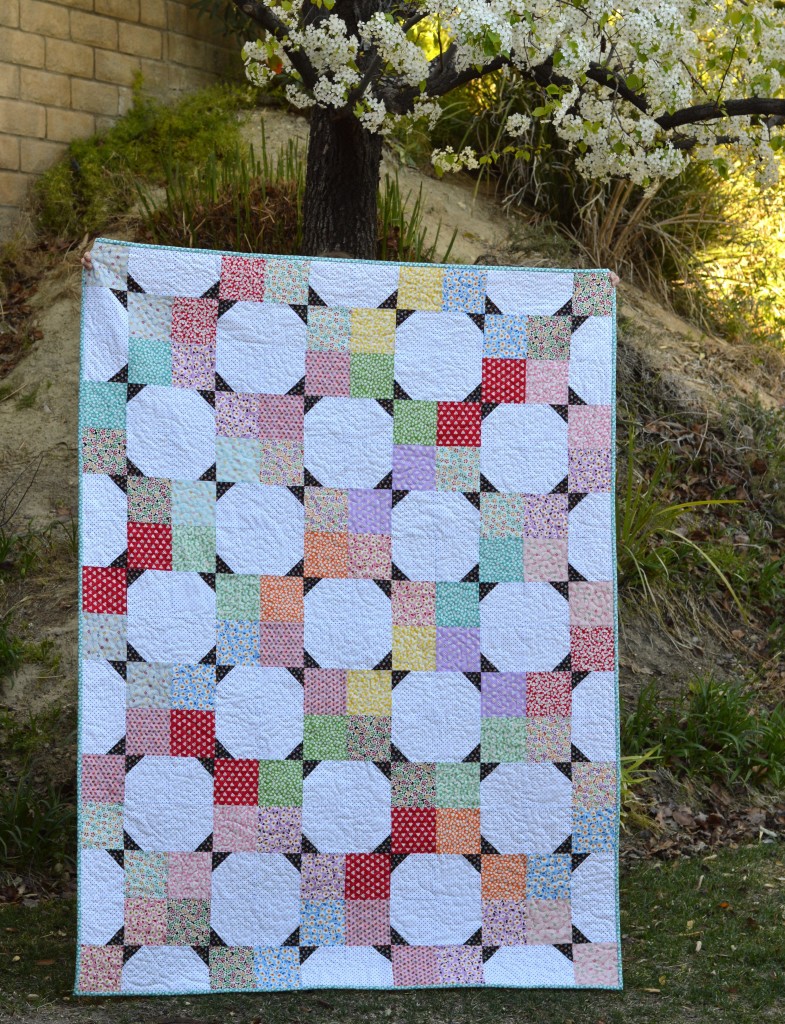 Finished quilt 54″ x 72″. Finished bowtie block 9″. 48 total blocks. All seams 1/4″.
Hop over to the Penny Rose Blog to find all the instructions!!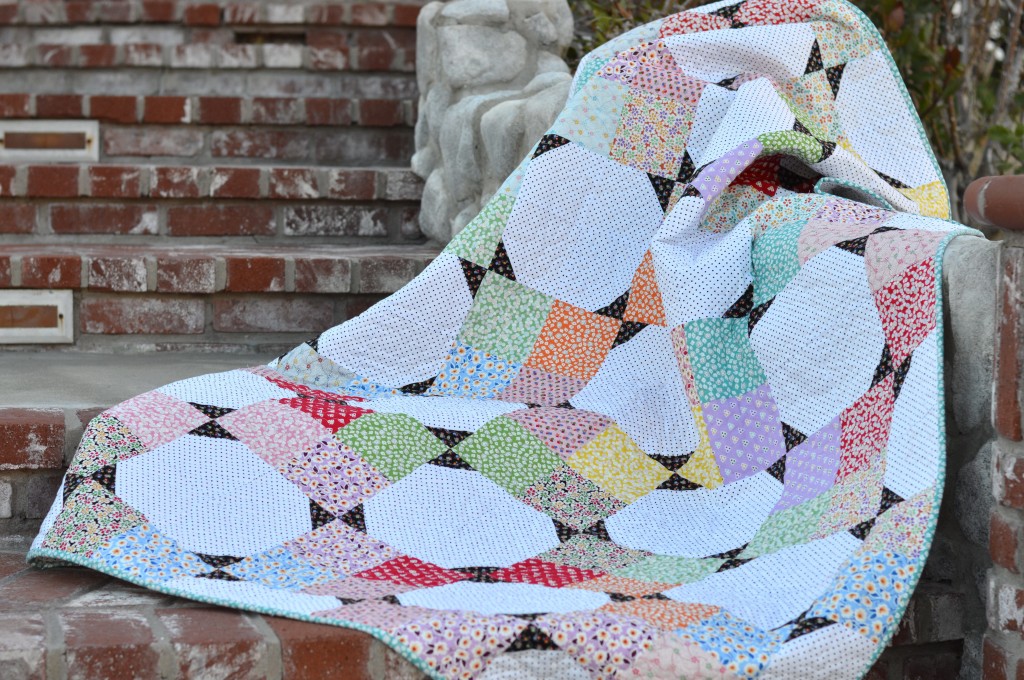 I love how it turned out! It's the perfect quilt for a picnic!!