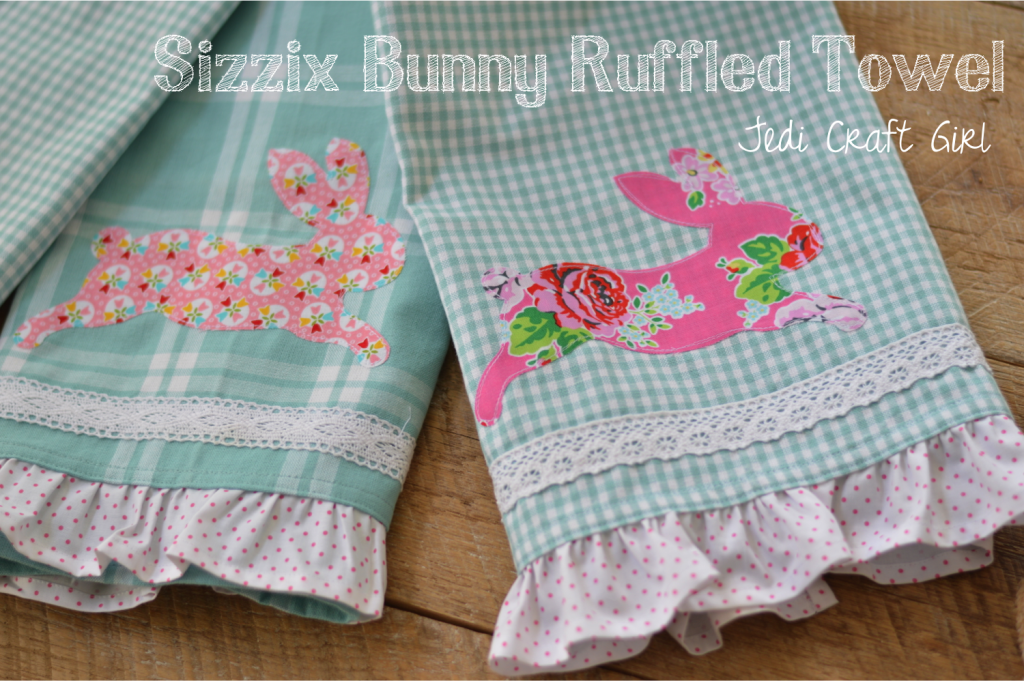 Today, on the Sizzix blog, I am sharing one of my favorite little projects to sew: Kitchen Towels!  Hop on over there for the full tutorial!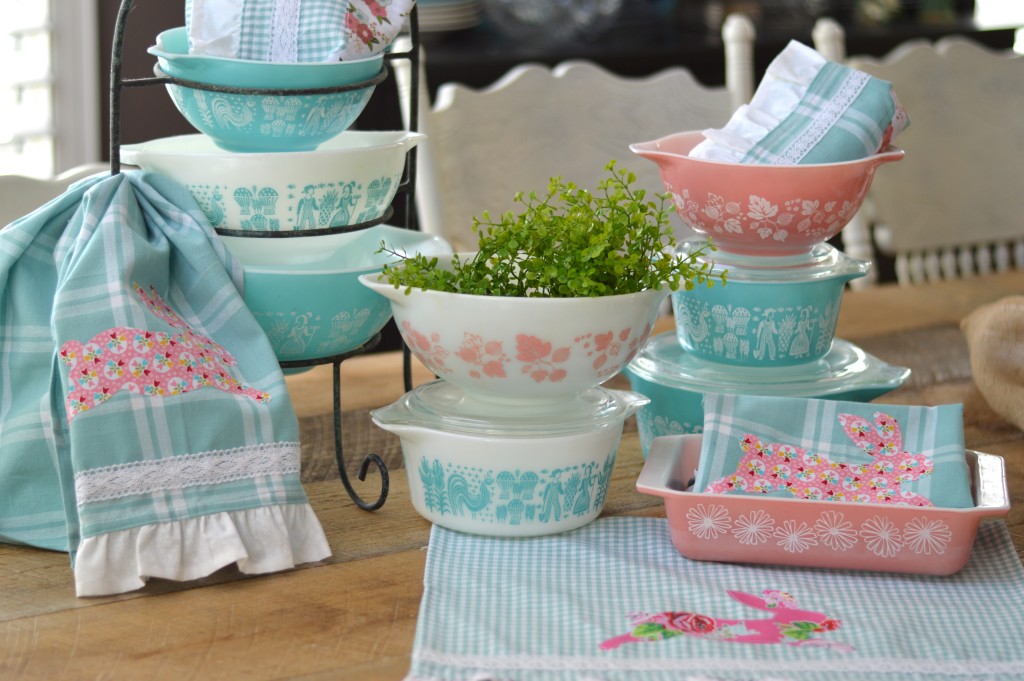 Kitchens usually don't have a lot of wall space or places to hang quilts or cute crafty projects.  I love hanging home made towels on my oven, it gives the kitchen that cozy feeling!  Theses sweet towels also make the perfect gift!  Who wouldn't want one of these!  I choose some of my favorite Riley Blake Fabric Prints from some of my favorite designers. 
I am also using my most favorite Sizzix Bunny Die (I'm sure I've said that many times!!)  I love using my Sizzix Fabi to cut these bunnies!  It's so fast and easy!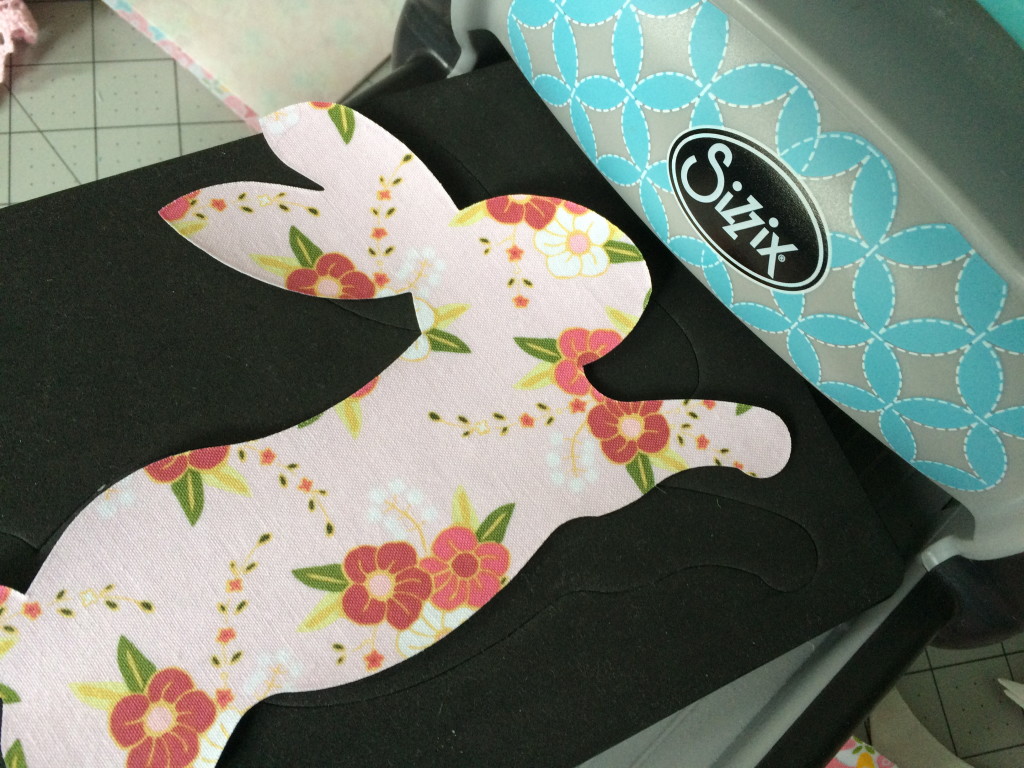 And you can die cut several at one time!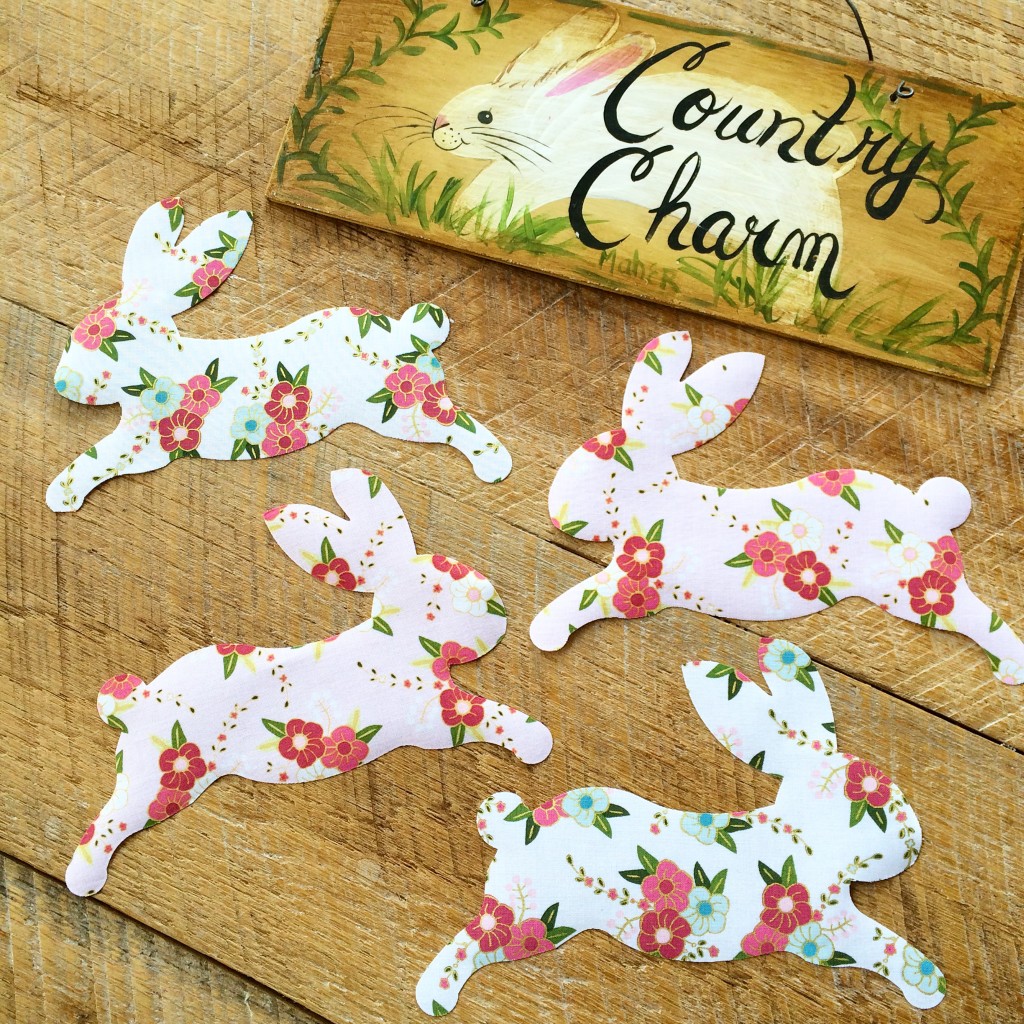 I could cut these bunnies out all day long!  They are so much fun and oh so cute when they are leaping all over!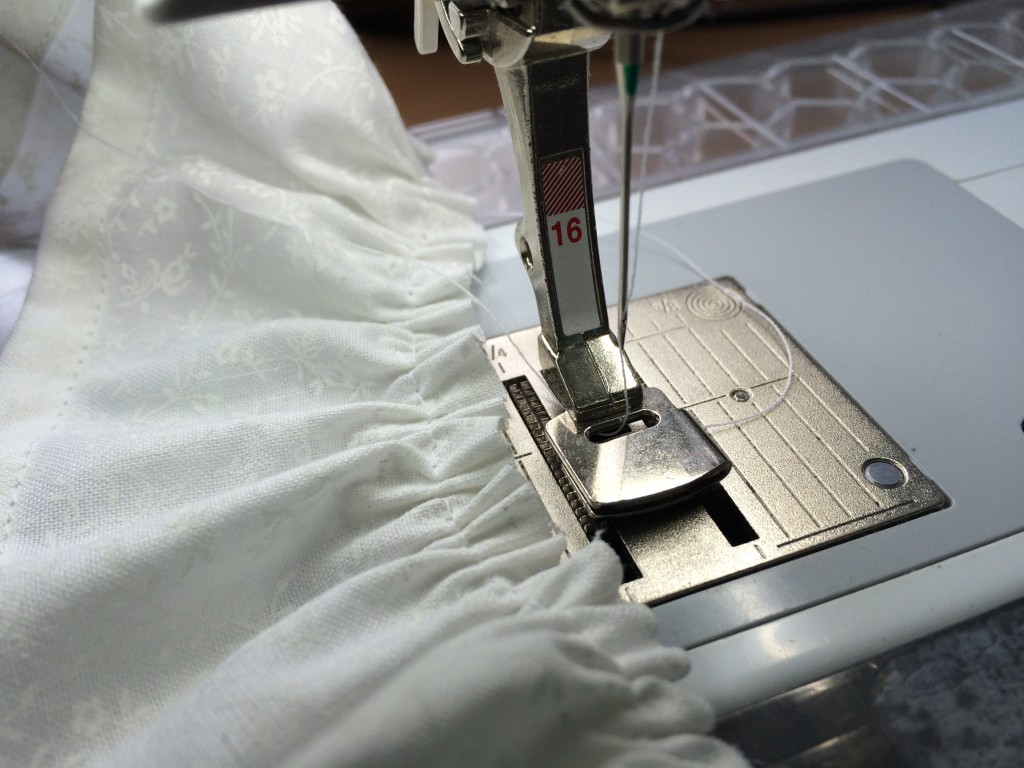 I used my ruffling foot to sew the ruffle – this is also a time saver!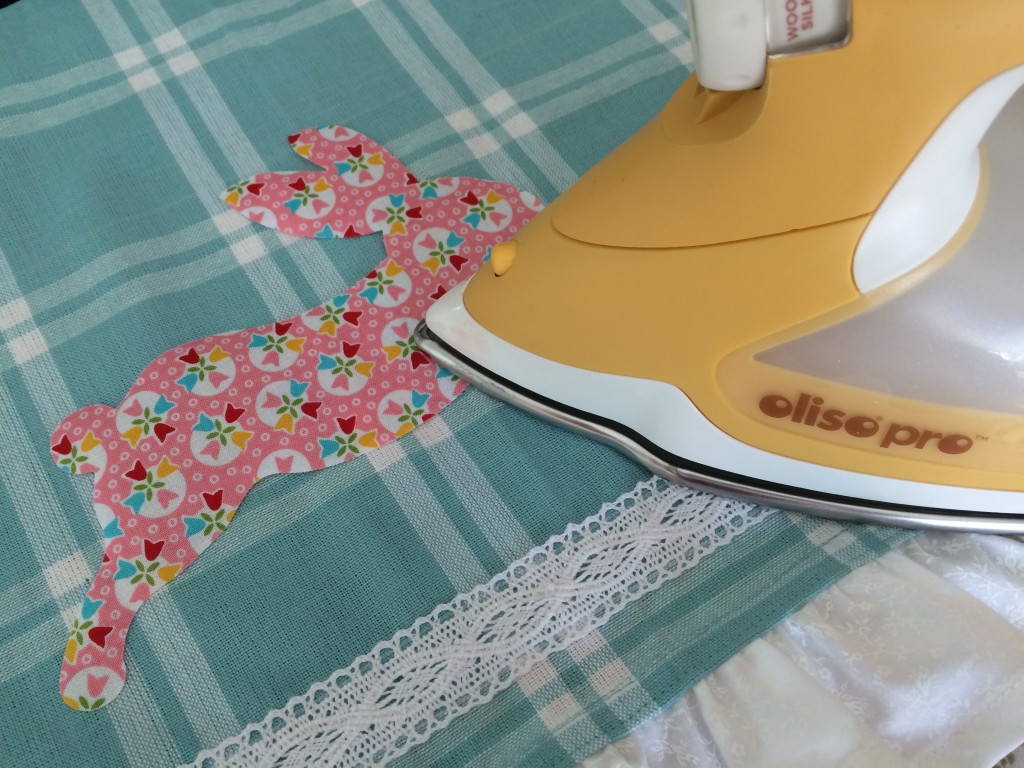 I used Heat n Bond Lite to fuse the bunny.  I also used my new Oliso Pro iron.  It's a dream!!!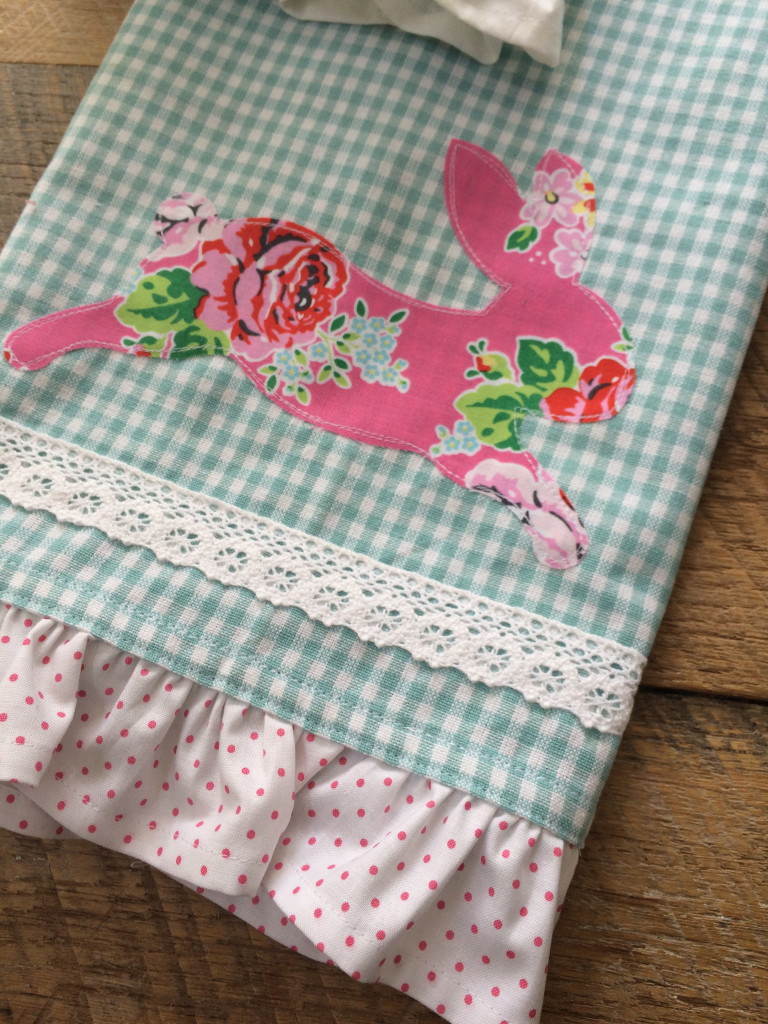 I love how sweet they are with the soft colors!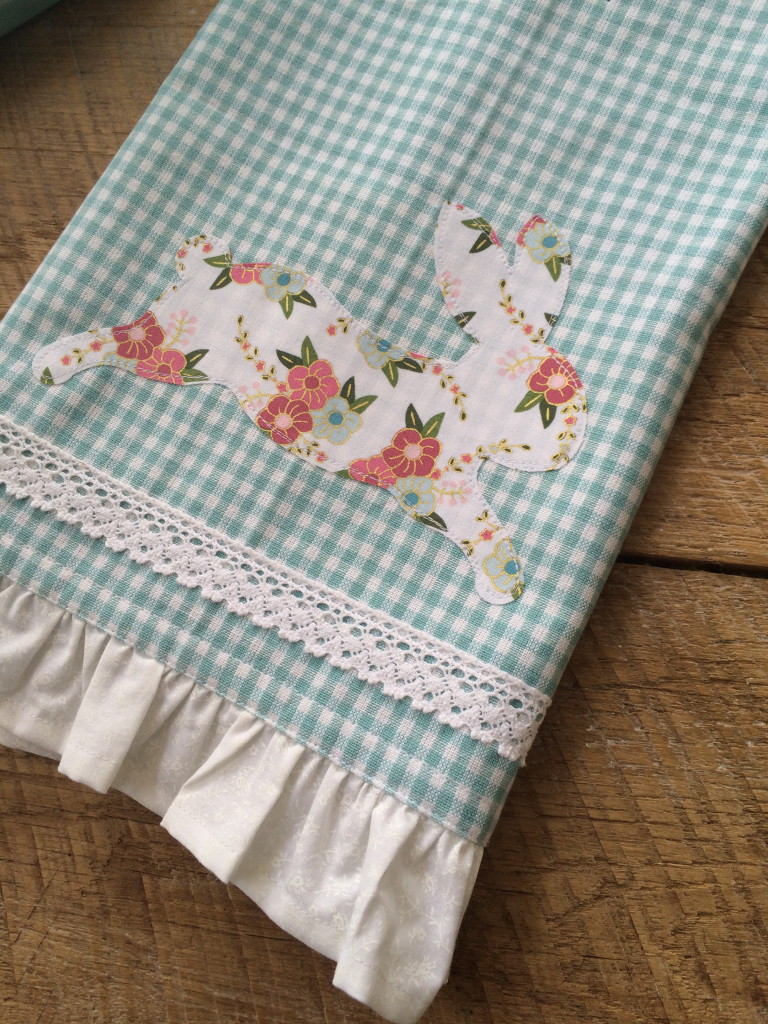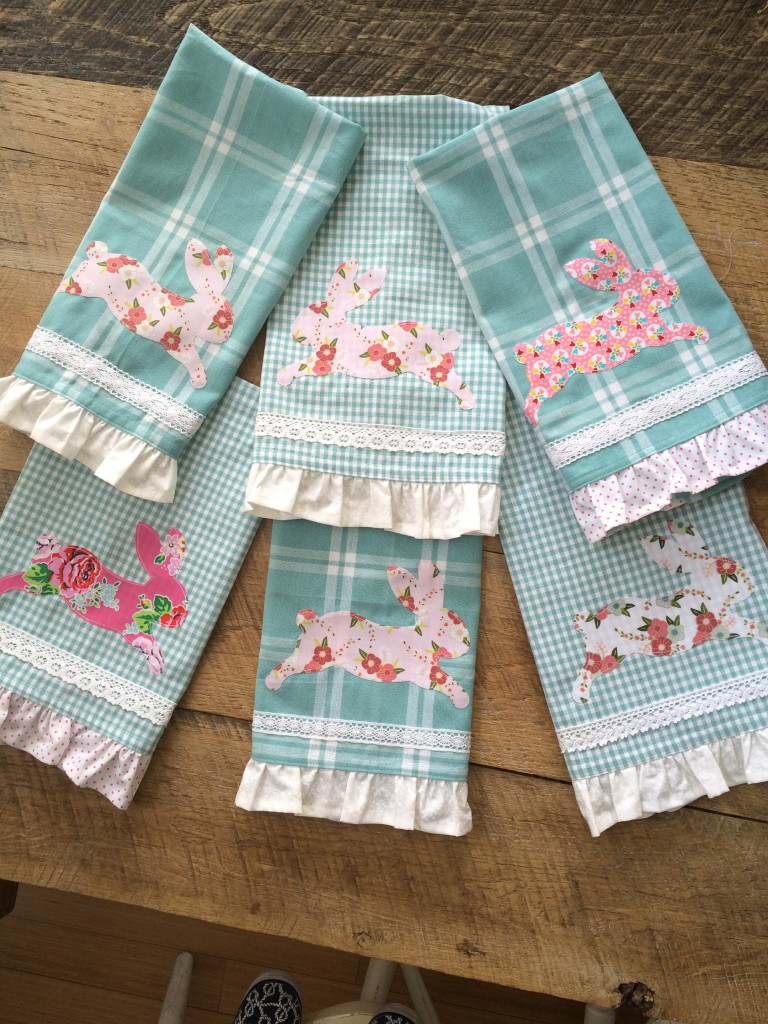 I want to keep them all for myself!!     I love that these colors are perfect Pyrex colors!  I might just have a slight Pyrex obsession!!