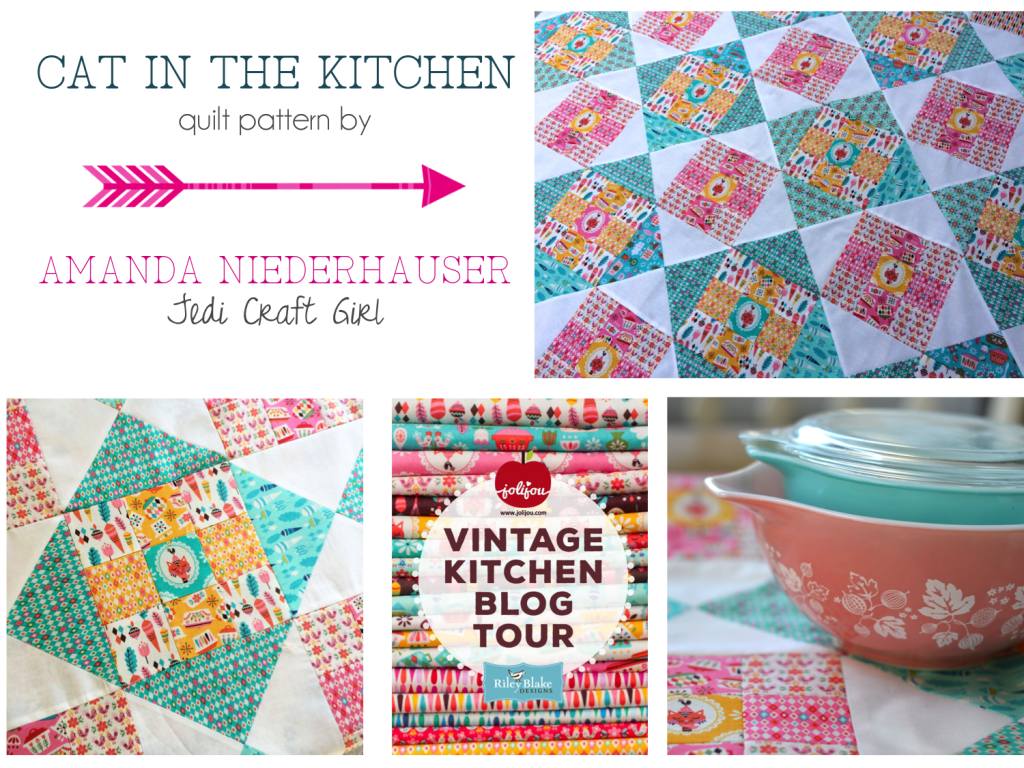 I am so thrilled to be part of the Vintage Kitchen Blog Tour!  Andrea from Jolijou has designed this amazing vintage inspired kitchen theme fabric!!  You can see all the wonderful prints here on the Riley Blake Designs Website.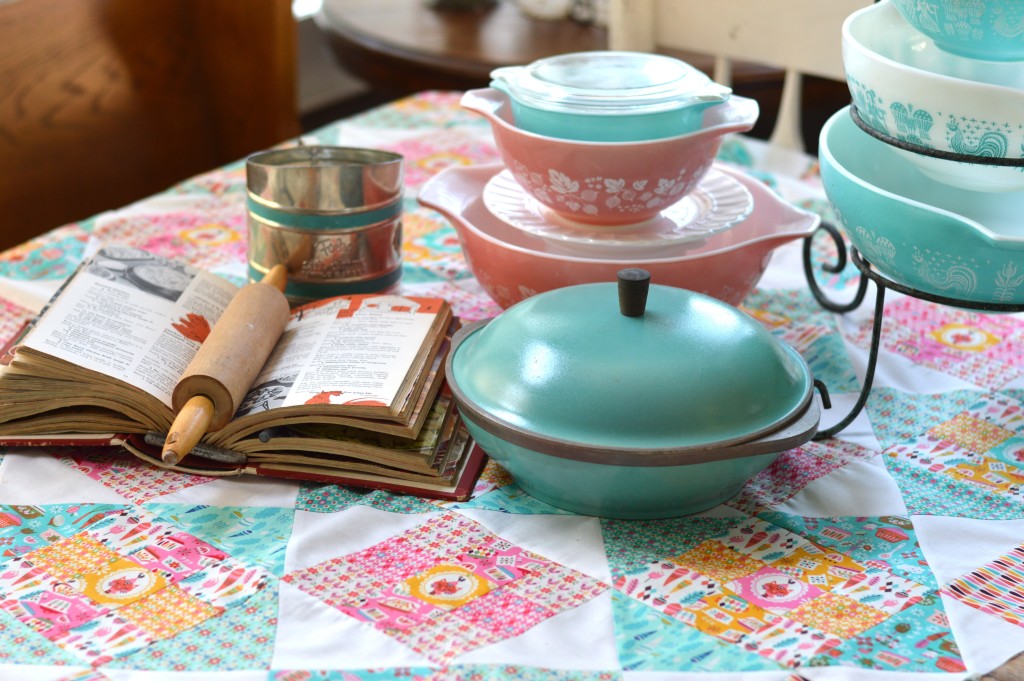 It is the perfect colors of vintage Pyrex dishes.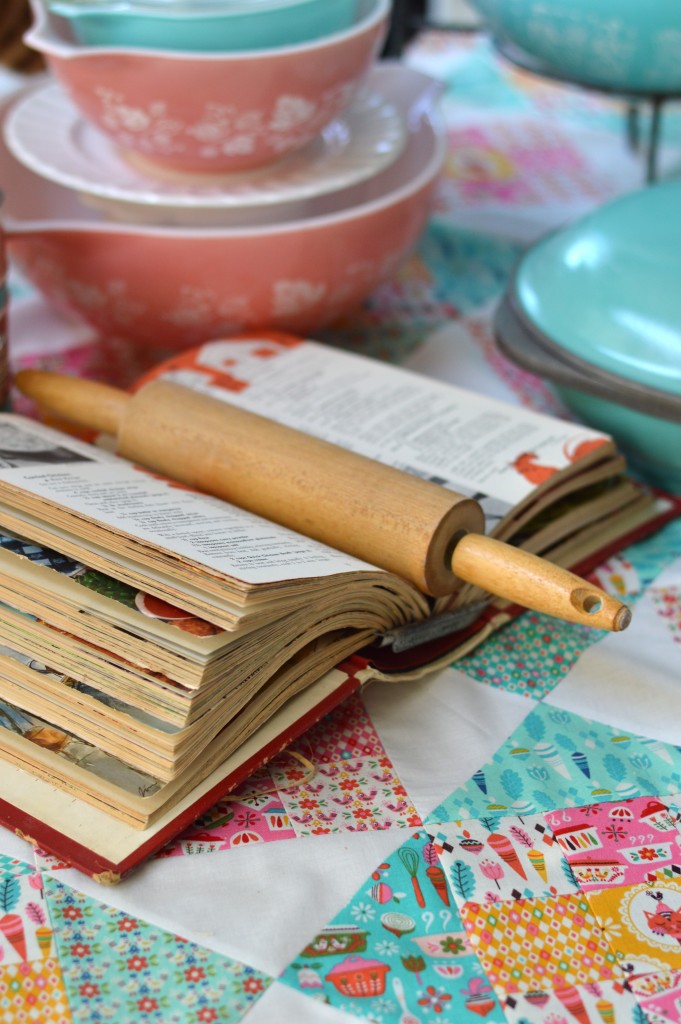 I created this quilt called "Cat in the Kitchen".  It is made up of hourglass blocks and 9-patch blocks.  What could be more fun!!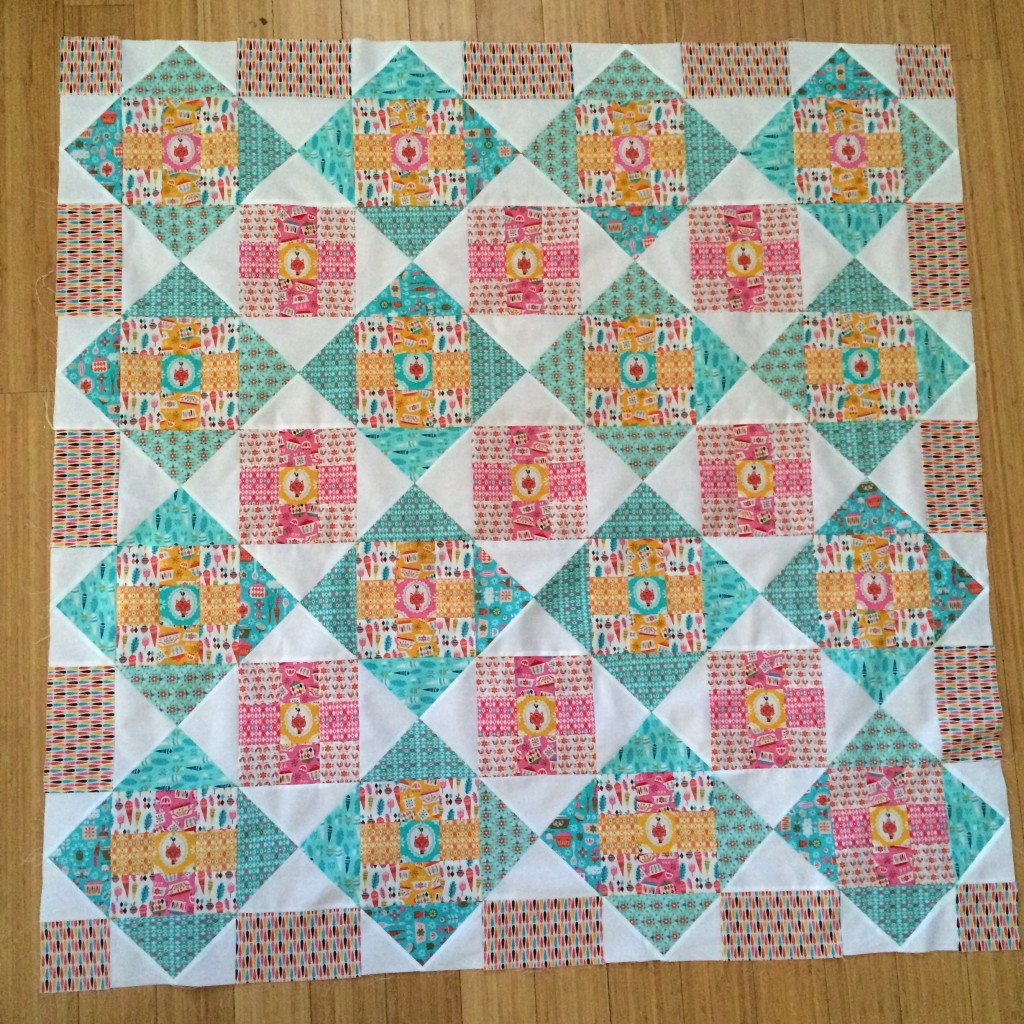 Each of the 9-patch blocks has a kitty in the center – just like in my kitchen….with Mufasa constantly in the center of it all.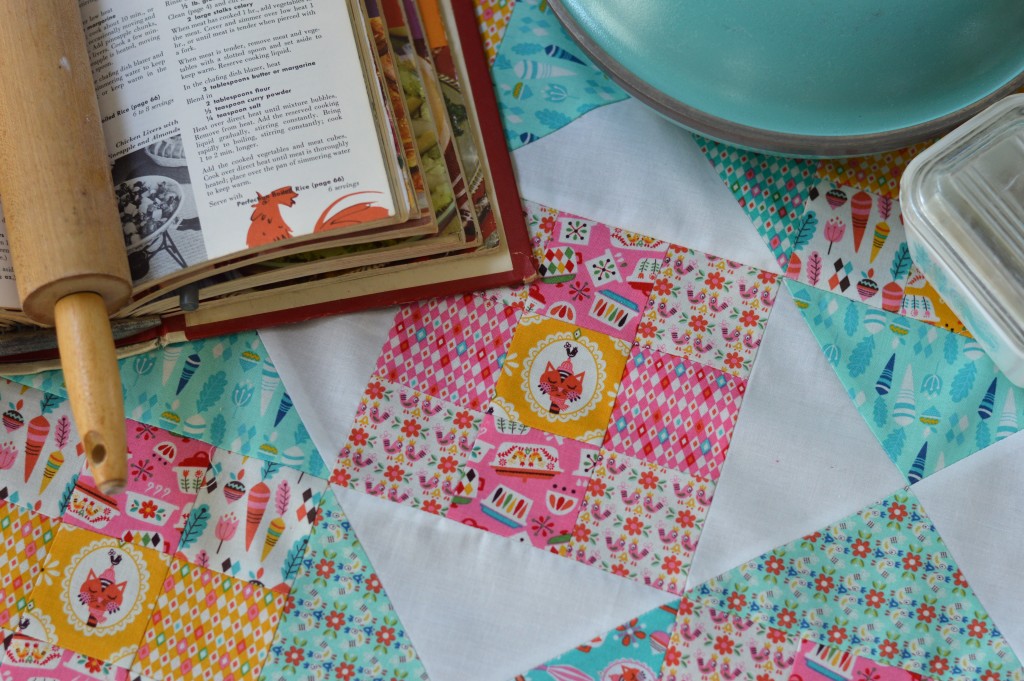 I have created a few little instruction guides to help you put this quilt together.
 Supplies:
Assortment of Vintage Kitchen fabrics 1/3 yard each (4 blues, 2 pinks, 3 low volume, 2 yellow, cats, and others to mix in)
Solid White 1 1/3 yard
3 yards backing
1/2 yard binding
Begin by creating the hourglass blocks and 9-patch blocks.  All seams are 1/4″.
9 Patch Block – pinks & yellows with cats in the center.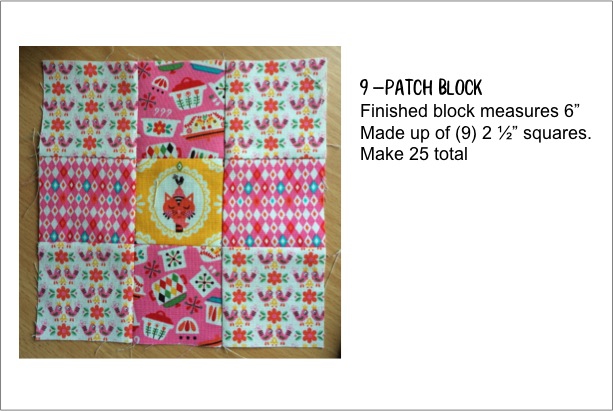 The edges of the quilt are finished with flying geese blocks and rectangles.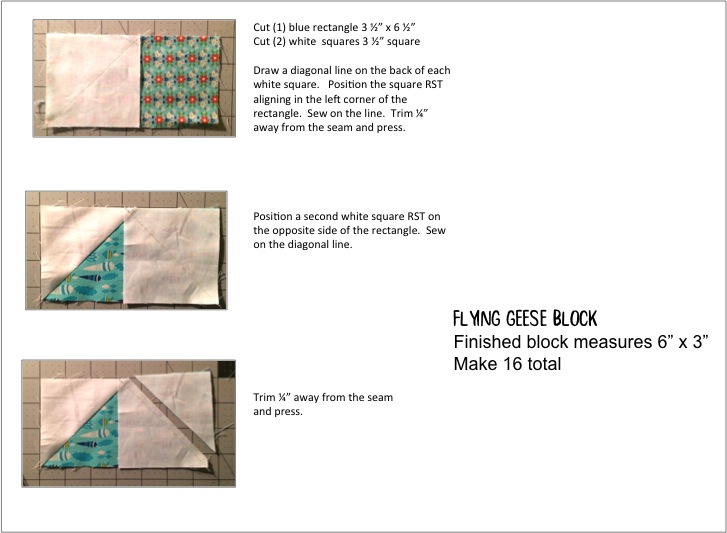 Lay out the quilt as suggested below: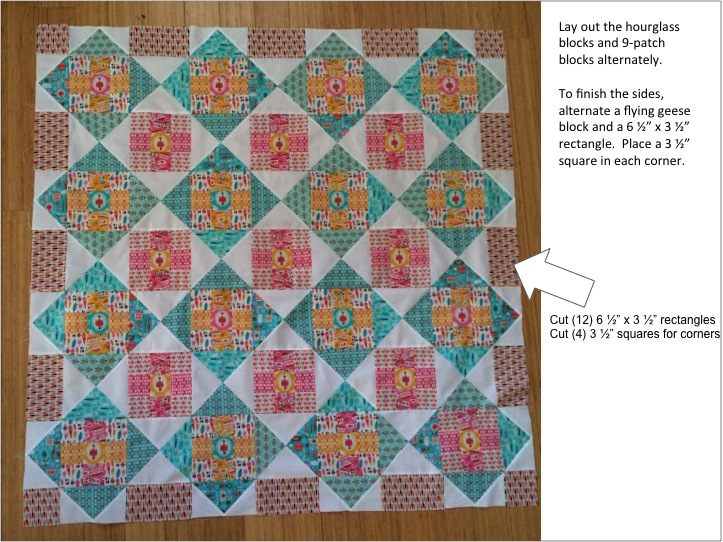 Assemble the quilt together in rows, pinning at each intersection and pressing.  Make sure your cat walks all over it for inspection before you quilt it!!!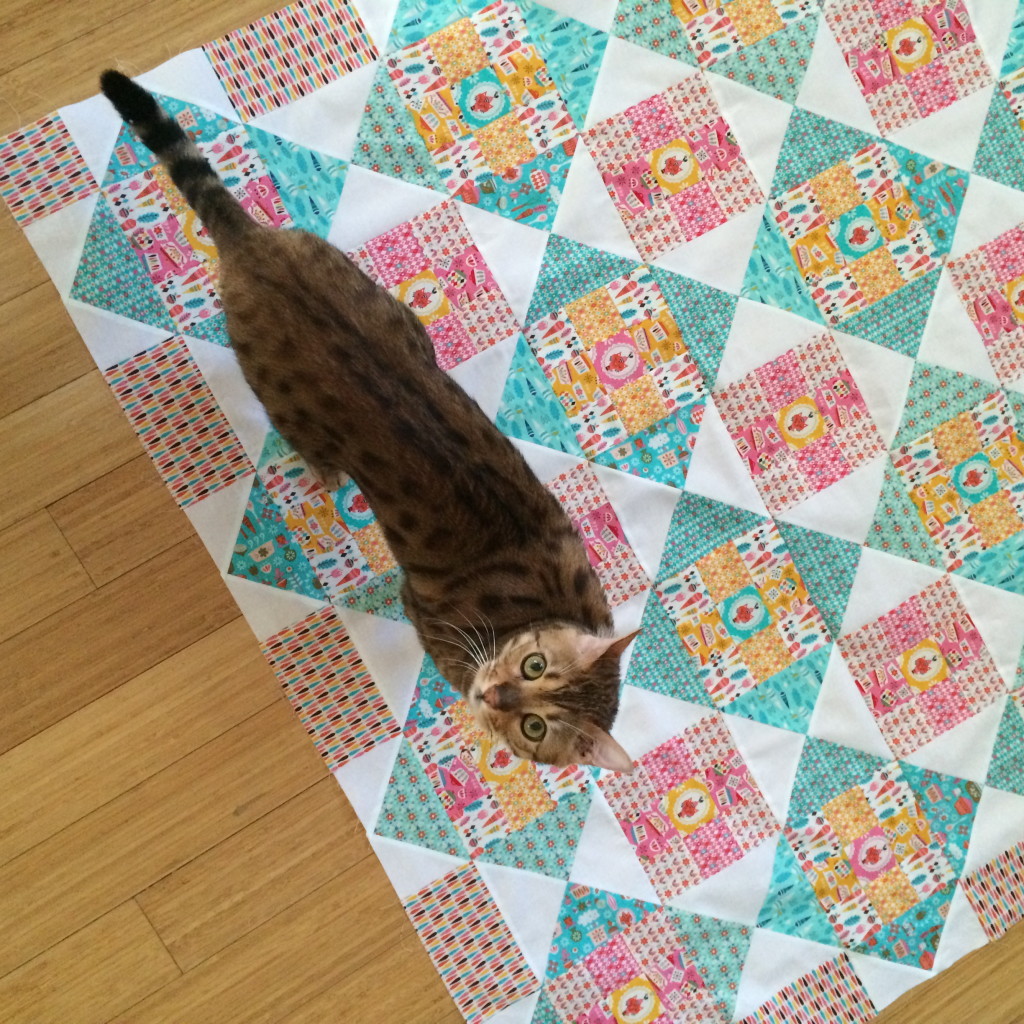 I am so happy with how this quilt came together!  The fabrics were so much fun to sew with!  My mind is just racing with more ideas of fun things to sew with this fabric!!!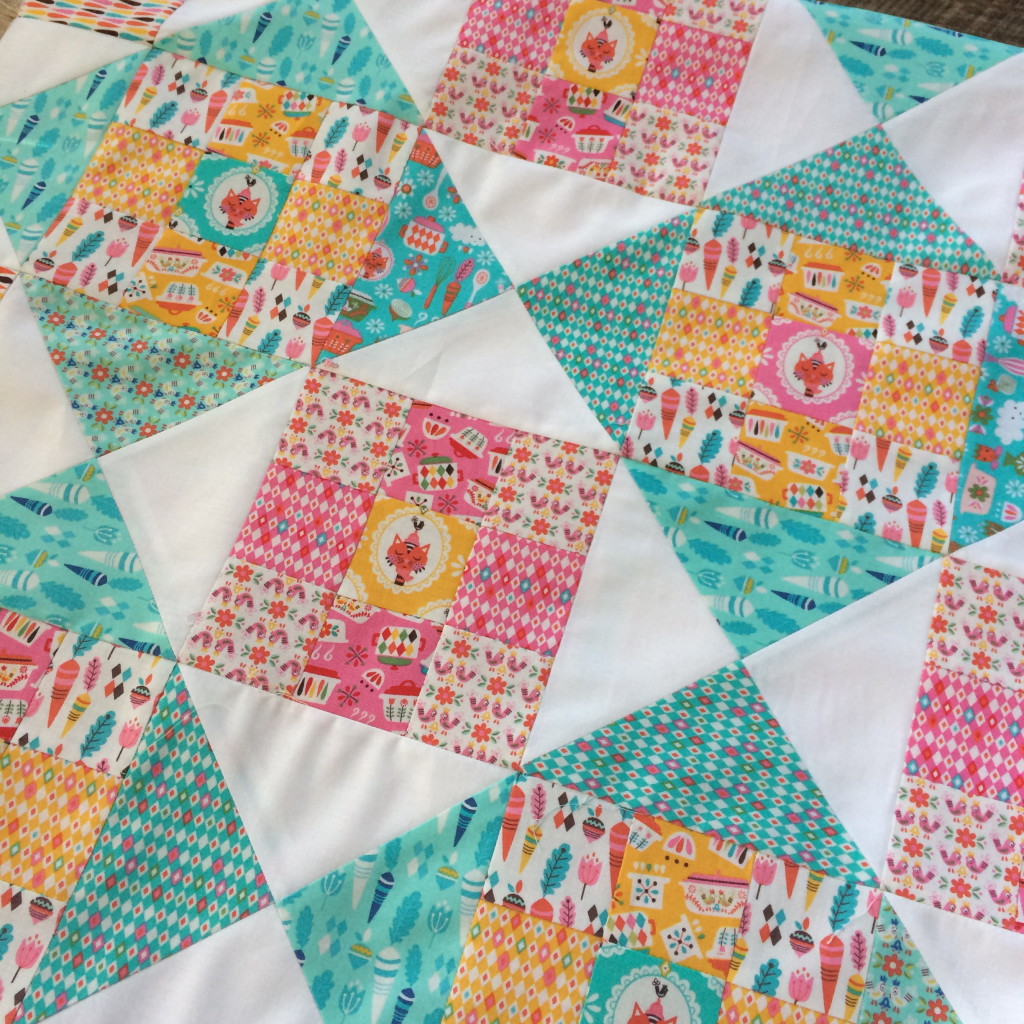 Check out all the other amazing projects that my friends are making as part of this blog hop!!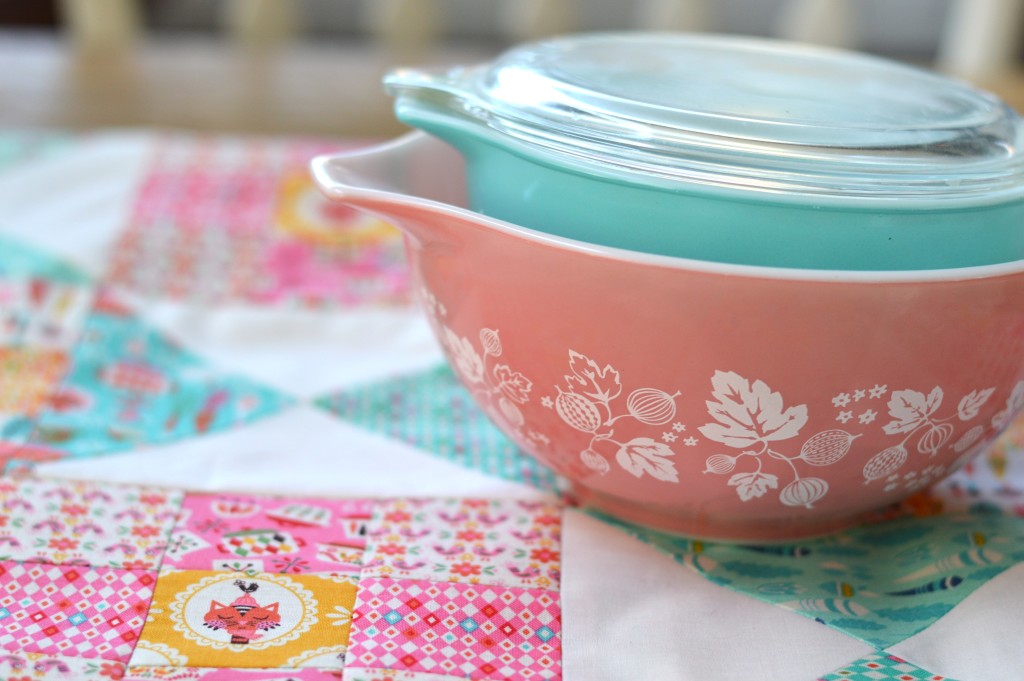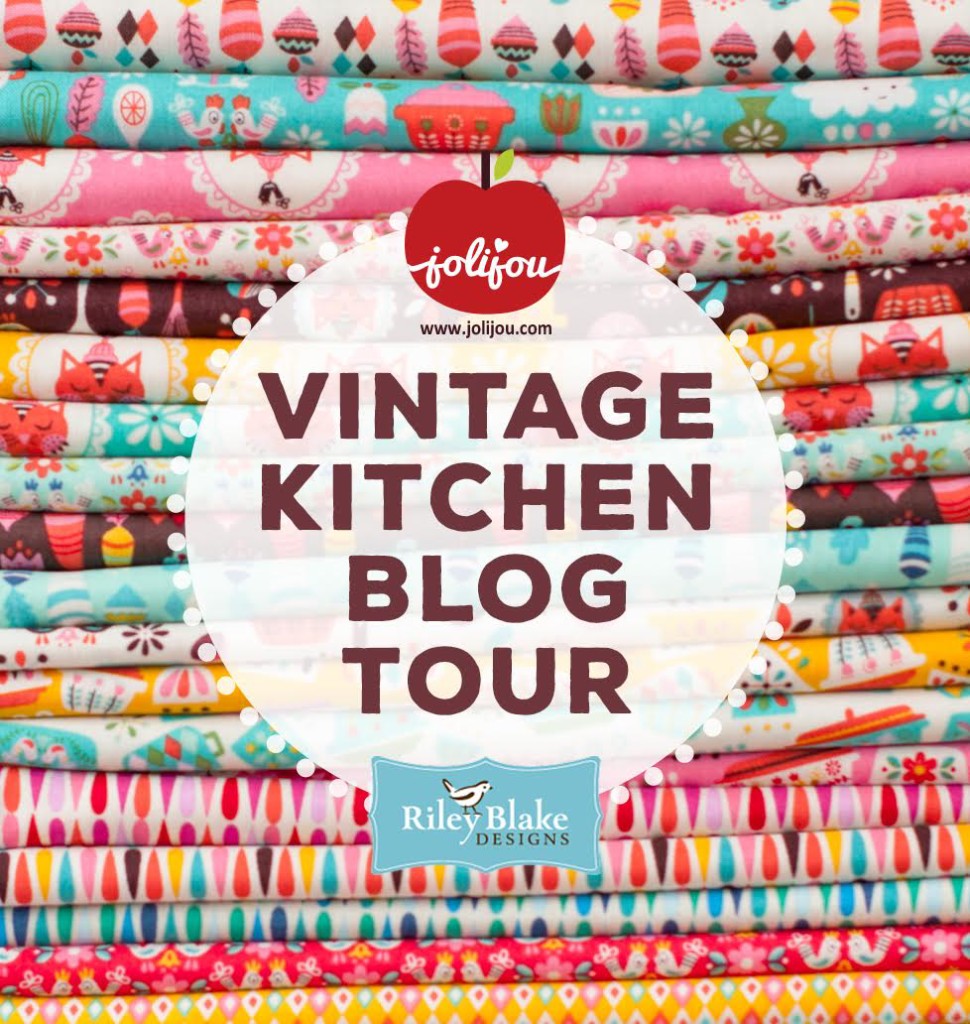 | | | |
| --- | --- | --- |
| 3/7/2016 | Julia – Riley Blake Designs | |
| 3/7/2016 | Andrea – Jolijou | |
| 3/8/2016 | Nina – Hedi | |
| 3/8/2016 | Anja – Nähkitz | |
| 3/9/2016 | Swafing Fabrics | |
| 3/9/2016 | Carrie Beri Bee Designs | |
| 3/10/2016 | Herzenssachen | |
| 3/10/2016 | Andrea – anlukaa | |
| 3/11/2016 | Emma – Frühstück bei Emma | |
| 3/11/2016 | einchen – doppelnaht | |
| 3/14/2016 | Anorina – Samelias Mum | |
| 3/14/2016 | Bev – Flamingo Toes | |
| 3/15/2016 | Amy – Diary of a Quilter | |
| 3/15/2016 | Julia – lillesol & pelle | |
| 3/16/2016 | Andy – A Bright Corner | |
| 3/16/2016 | Sabine – farbenmix | |
| 3/17/2016 | Simone – KaeptnStupsnase | |
| 3/17/2016 | Sarah – Mädchenkram | |
| 3/18/2016 | Melissa Corry | |
| 3/21/2016 | Jessica Stewart | |
| 3/21/2016 | Bine Guellich | |
| 3/22/2016 | Lindsay Wilkes | |
| 3/22/2016 | Sandra – Flaupa | |
| 3/23/2016 | Amanda Niederhauser | |
| 3/23/2016 | Ina – pattydoo | |
| 3/24/2016 | Ruth Sodl-Warter | |
| 3/24/2016 | Marissa – Rae Gun Ramblings | |