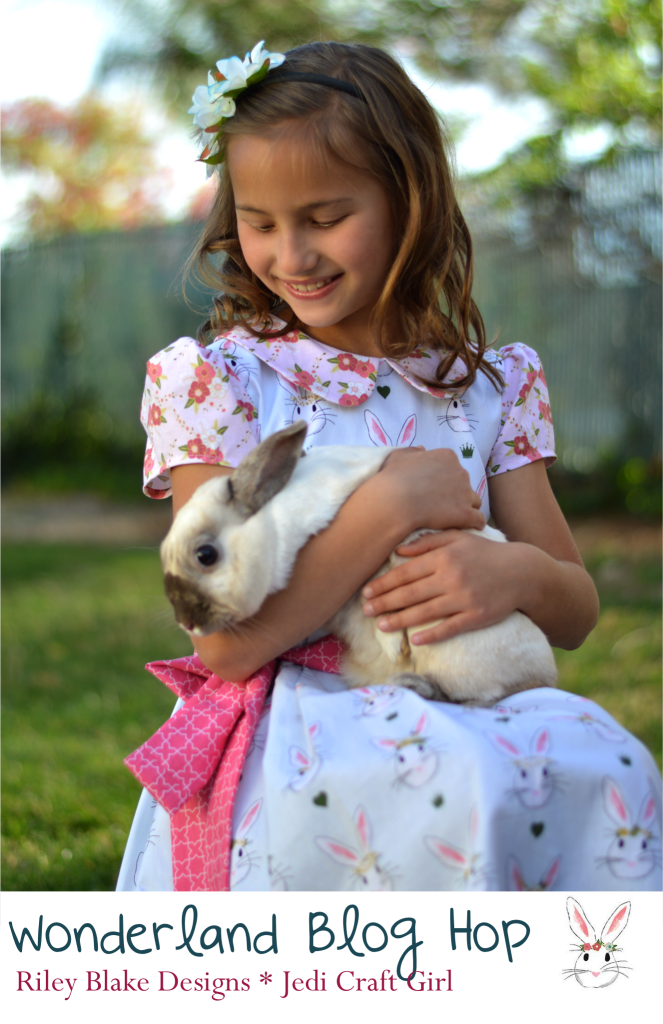 Thanks for hopping over here as part of the Riley Blake Designs Wonderland Blog Hop….or should I say Bunny Hop Hoppity Hop!  I am so in love with this fabric line "Wonderland" by my friend, Melissa Mortenson.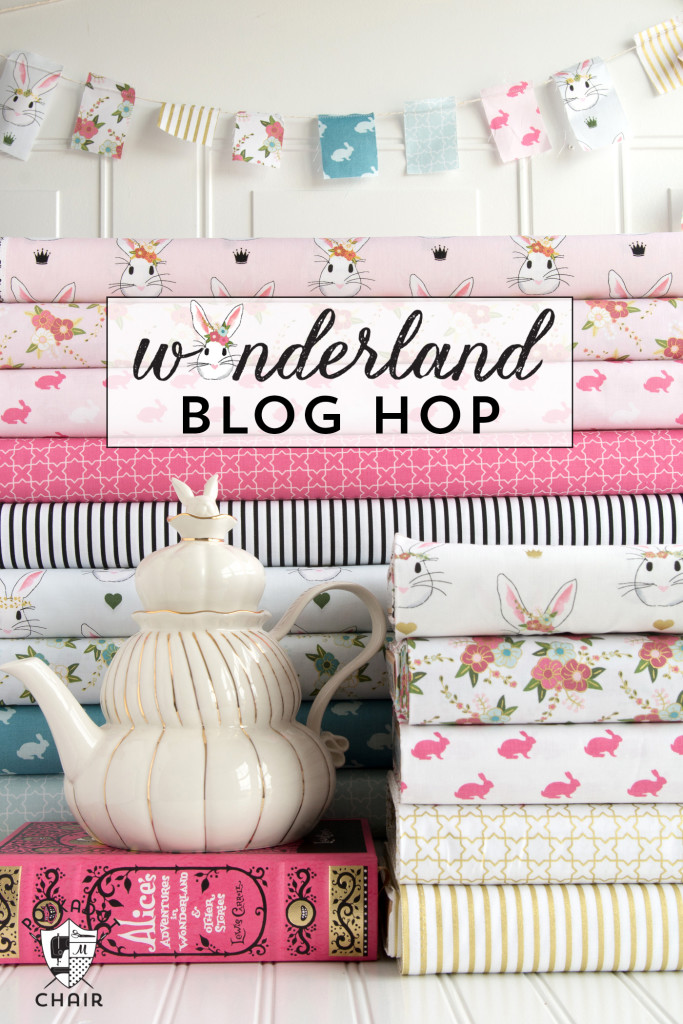 Melissa is the cutest ever!  She writes amazing patterns and books, designs fabric, and writes a sewing & craft blog called The Polka Dot Chair.  I am grateful to be a part of this blog hop!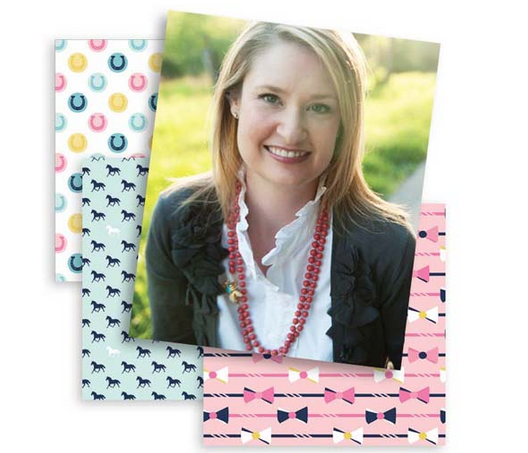 When I saw this fabric I knew I wanted to sew Sally an Easter dress.  I am so happy that Sally is still thrilled at clothes I make for her.  Please don't grow up!!!  This is my favorite girl dress style: little puffy sleeve, collar, sash, pleats and a long skirt.  I was actually surprised at this Simplicity Pattern #1211 .  It followed traditional dress construction and was fairly simple to put together.  I am hoping to make 5 more!!!  Look at all the fun variations you can make!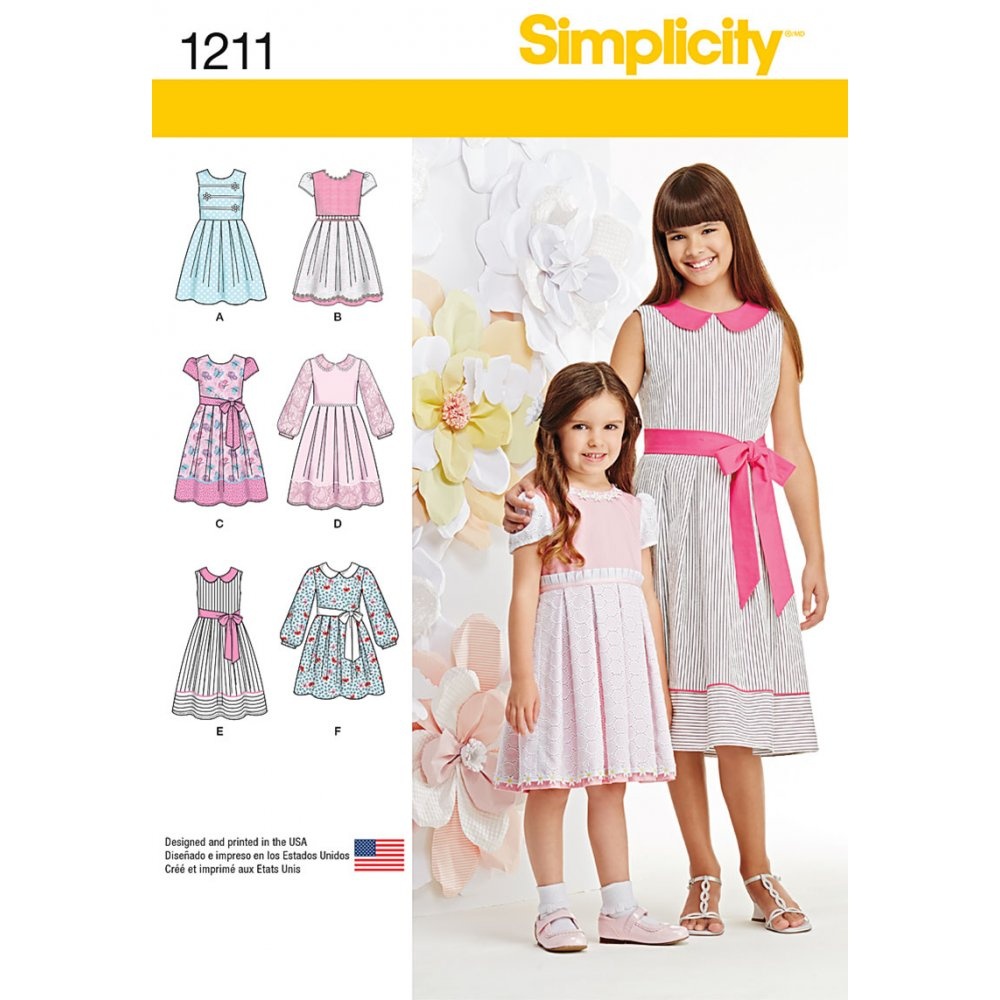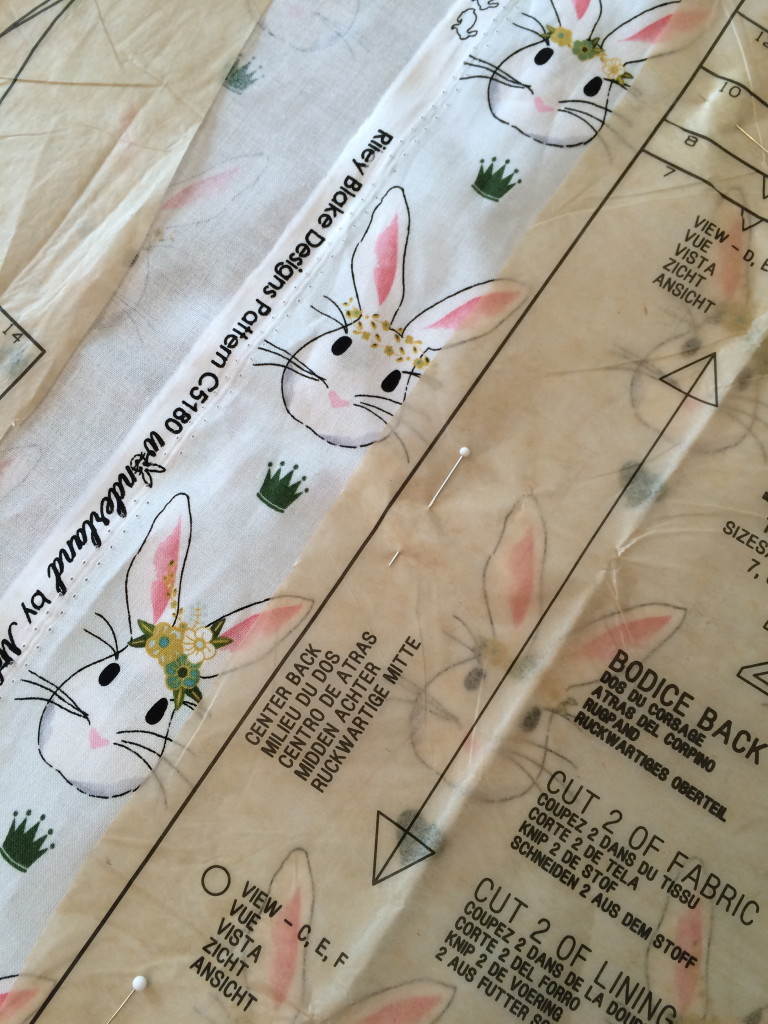 It's always a little scary cutting into yards of fabric!!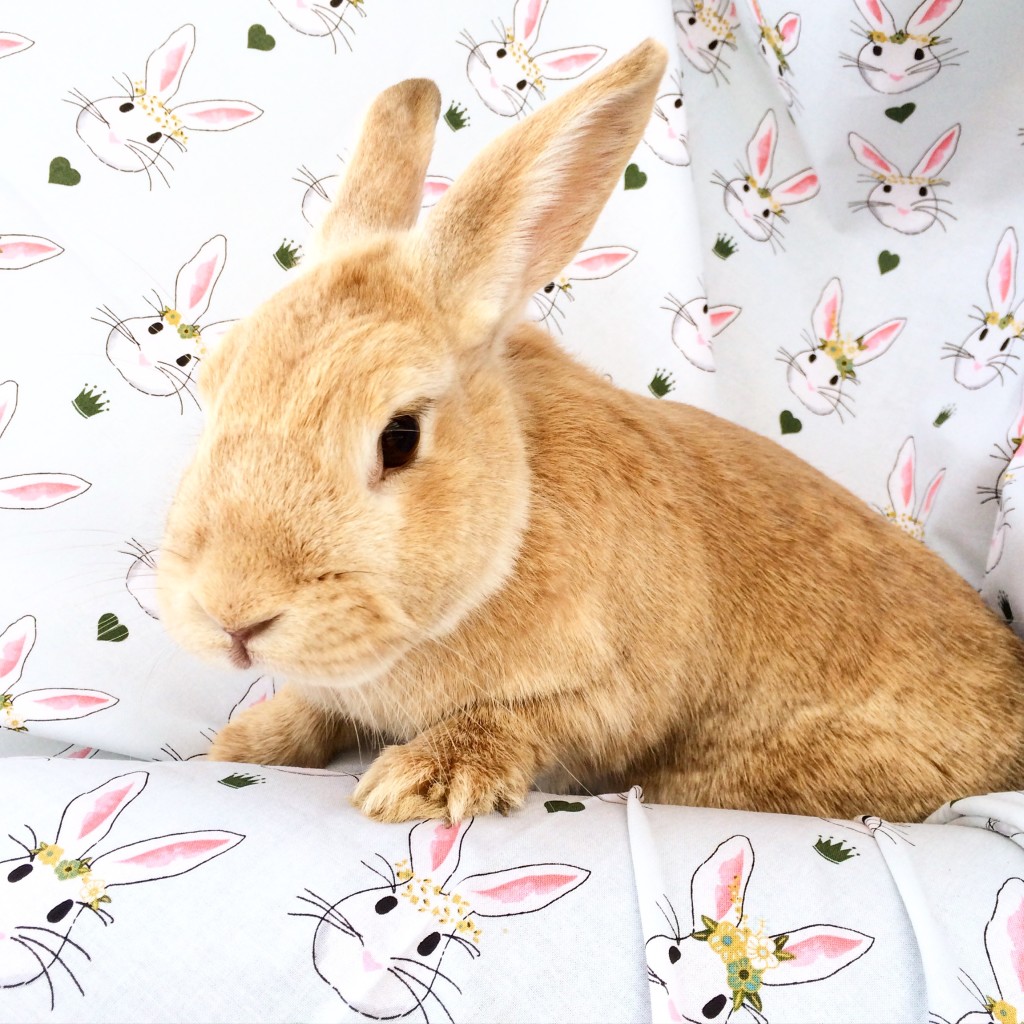 But with a little help from my friend Jennifer and her cute bunnies, it was a snap!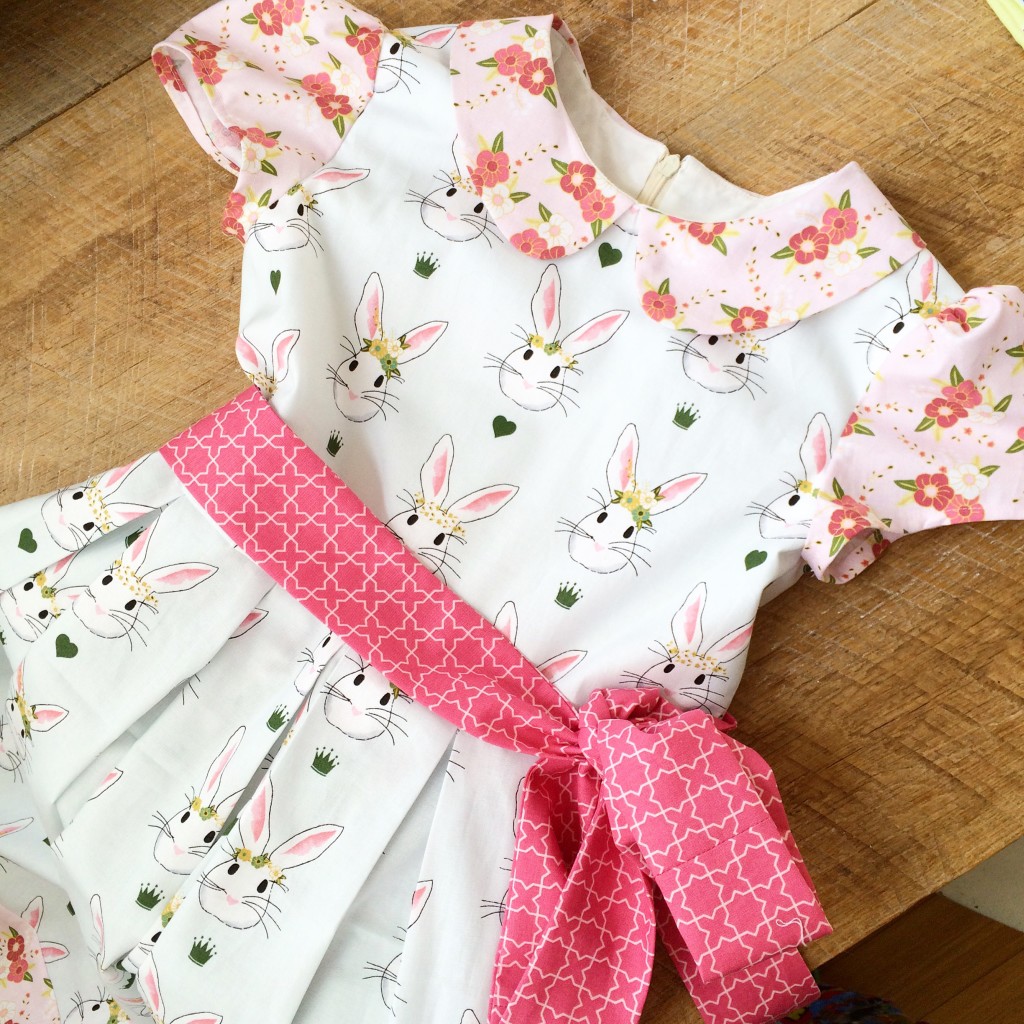 I think this is the definition of sweet 🙂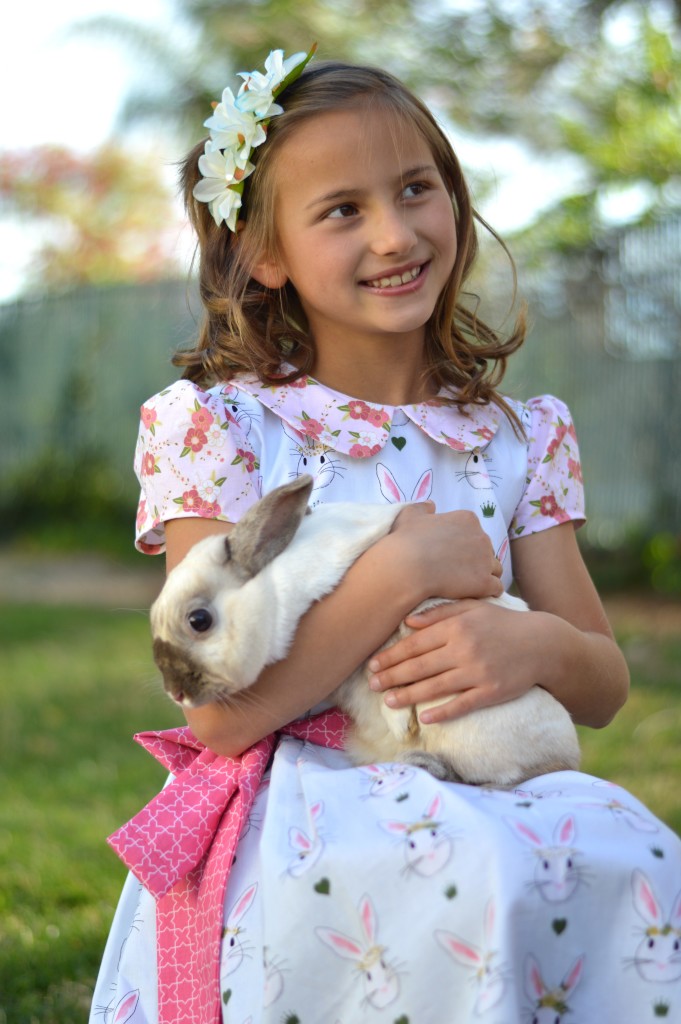 Sally was thrilled to hear she would get to model the dress with real bunnies!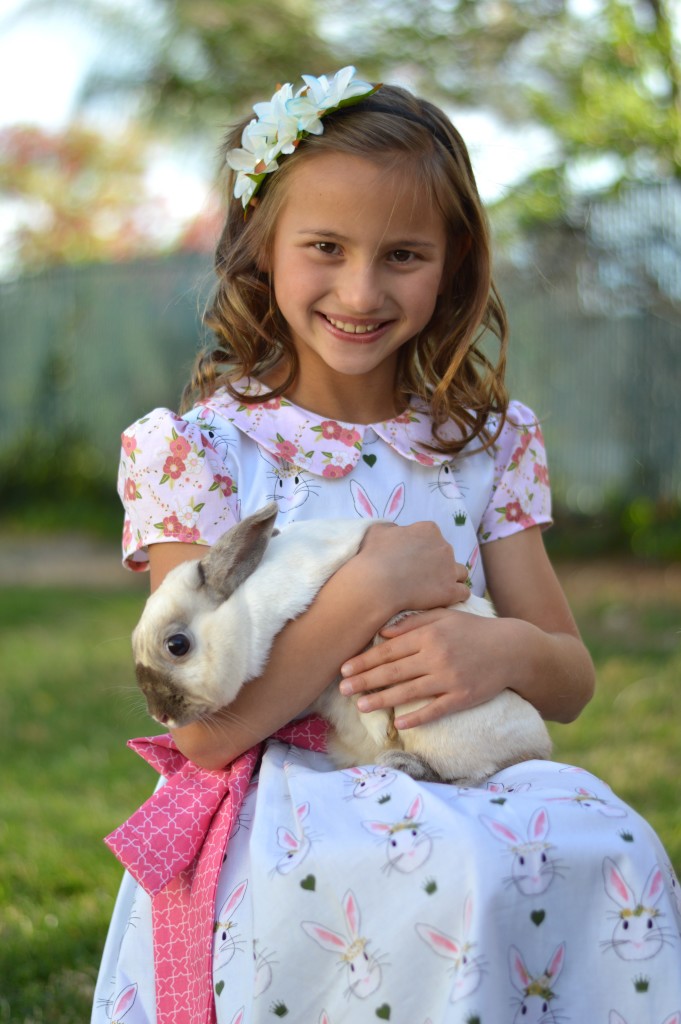 The bunnies look all soft and cuddly, but you can't see all the scratch marks on Sally's arms!!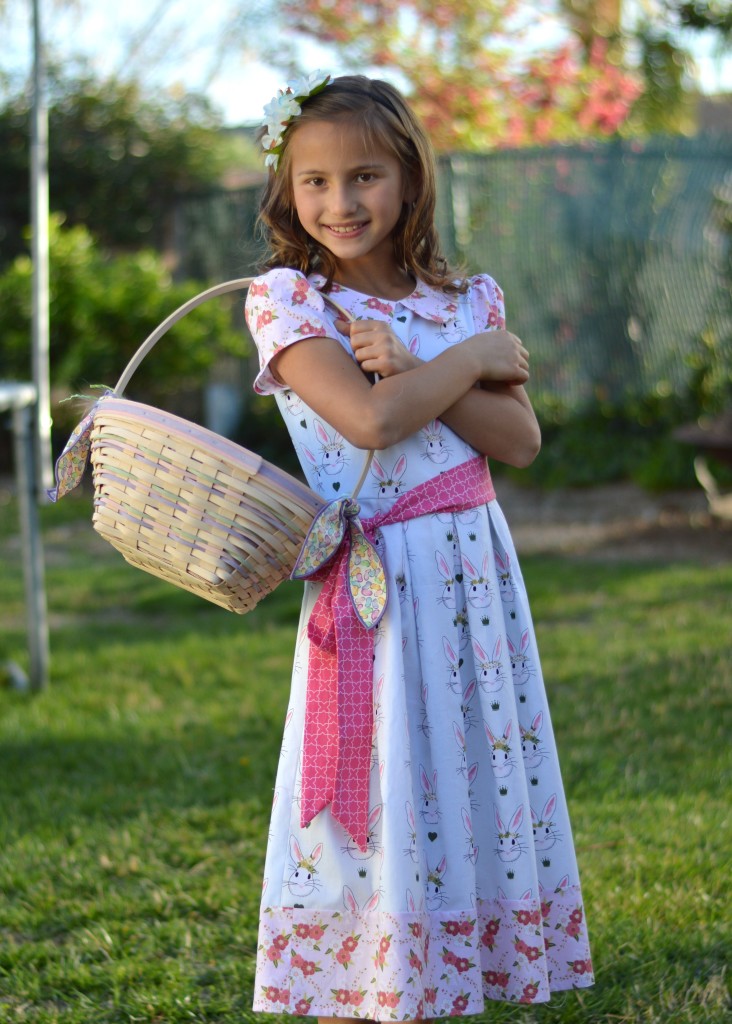 I love the pleats in the skirt portion of the dress rather than gathers, it gives it such a classic, clean look.  And of course who doesn't love a but accent strip on the bottom of the skirt!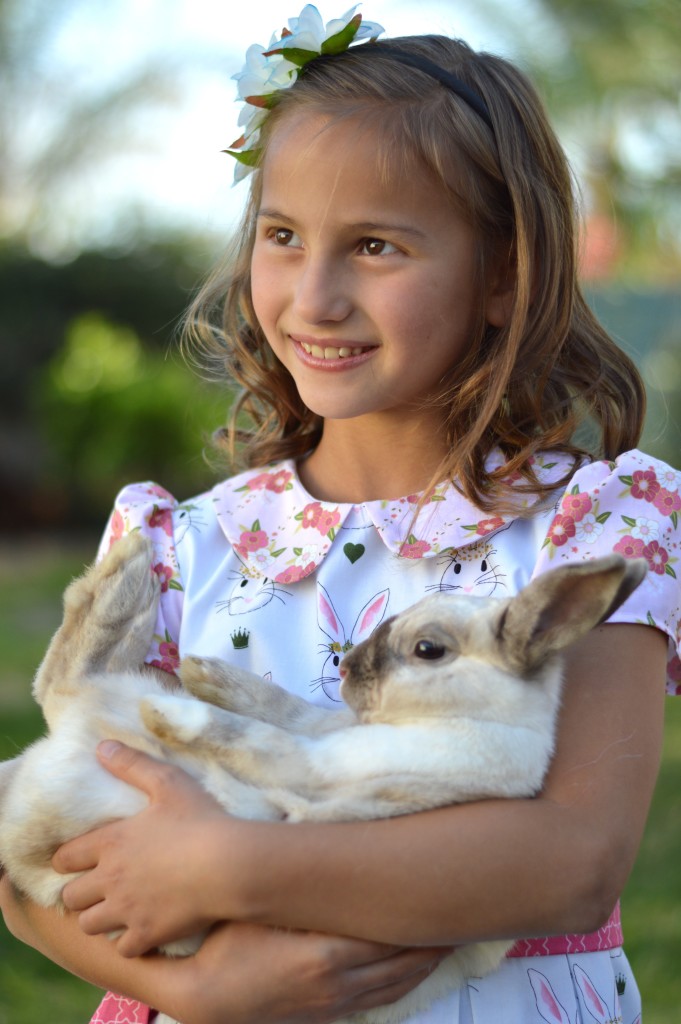 Did I mention I love bunnies?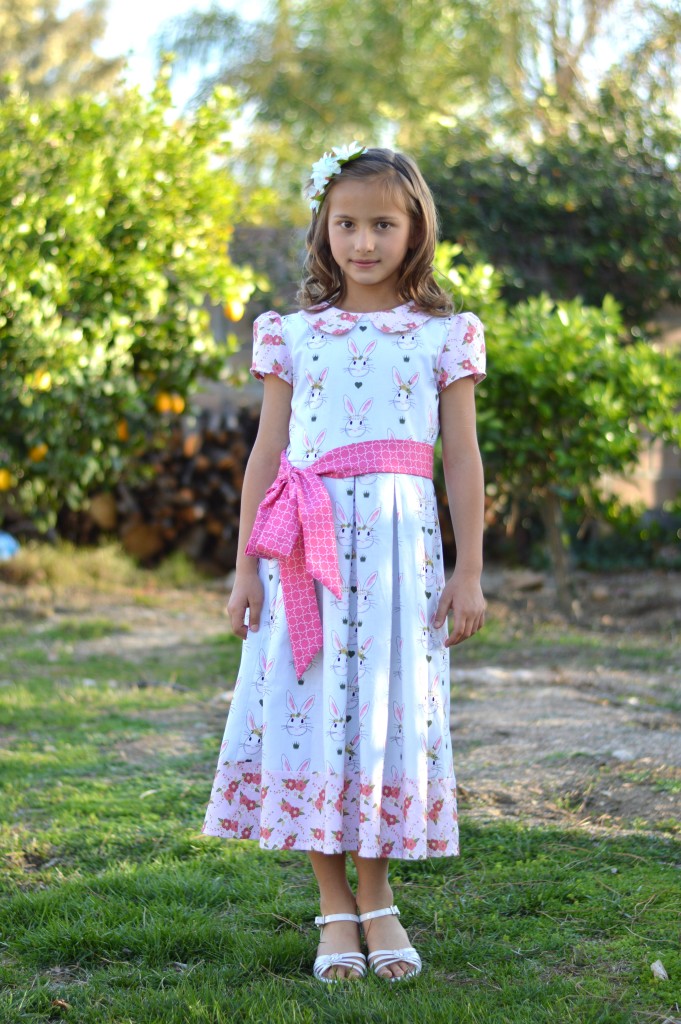 This fabric is so amazing and soft.  I would totally wear a skirt out of the bunny print.  Too bad I don't have any left over 🙁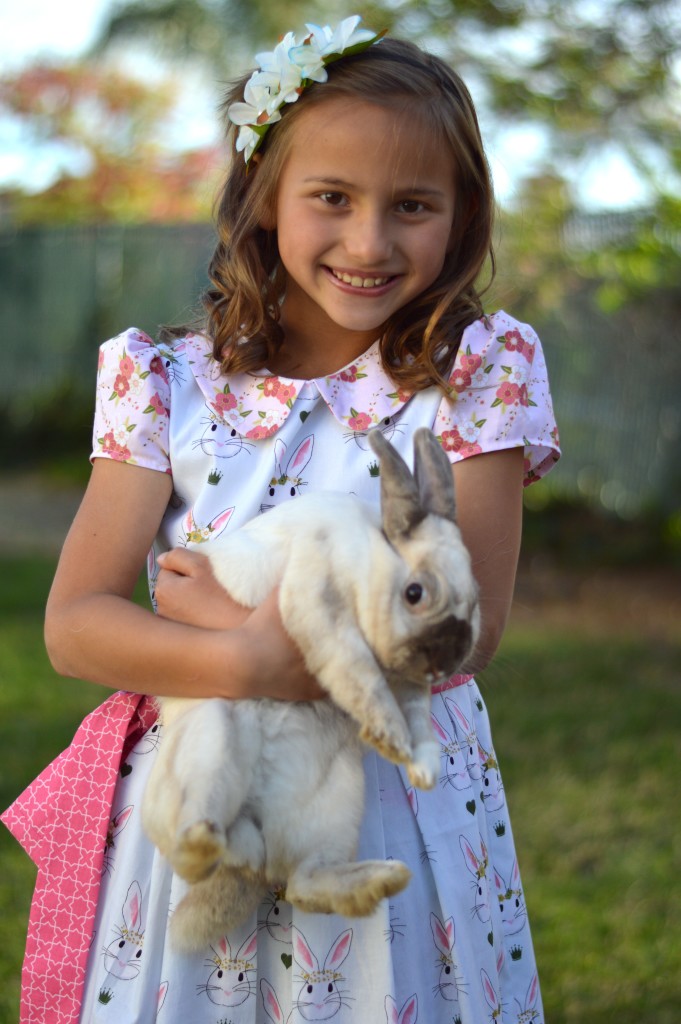 I think this poor bunny is saying "I've had enough, put me down!"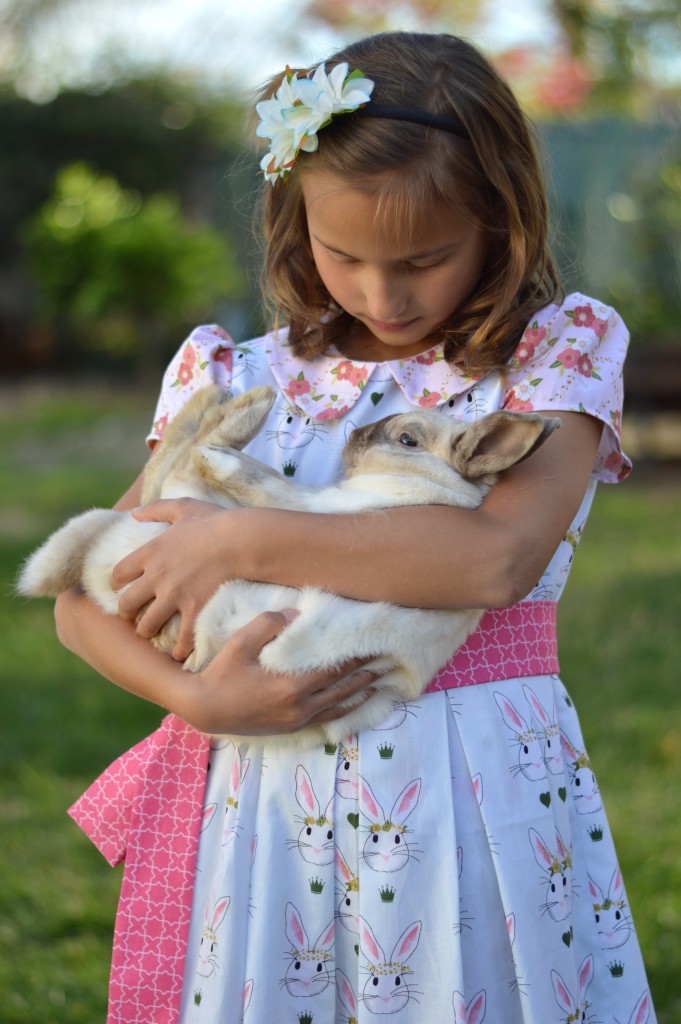 Thanks for stopping by!  I can't wait to see all the other fabulous projects on this blog hop!!