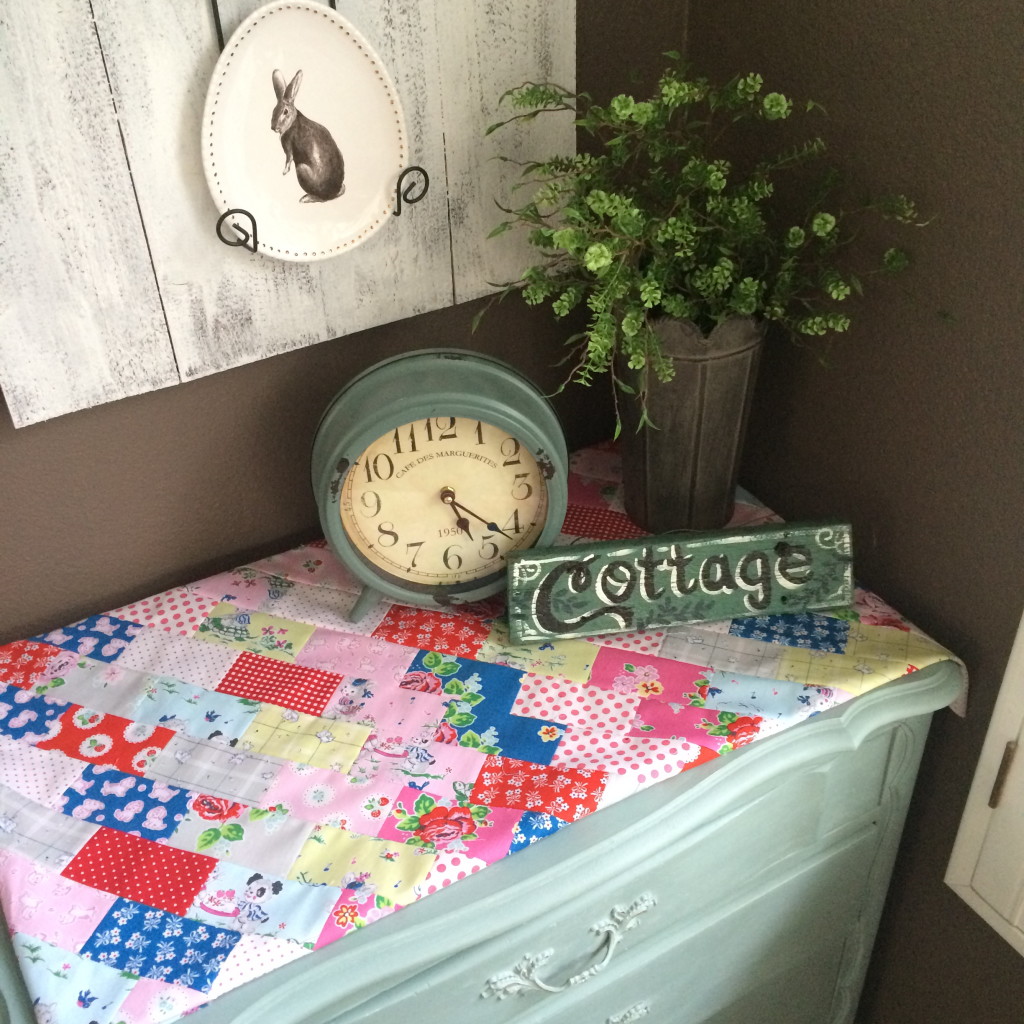 I love the classic style of Heirloom quilts, don't you!  I have inherited several quilts from my Great-Great Grandmother, Veda.  These quilts are such treasures to me.  When I look at these quilts with their hand cutting, hand piecing and hand quilting, I marvel at the the time and love that went into their construction.  Veda was a poor farmer's wife with 3 daughters living in Kansas.  I hope my attempts at quilting make her proud.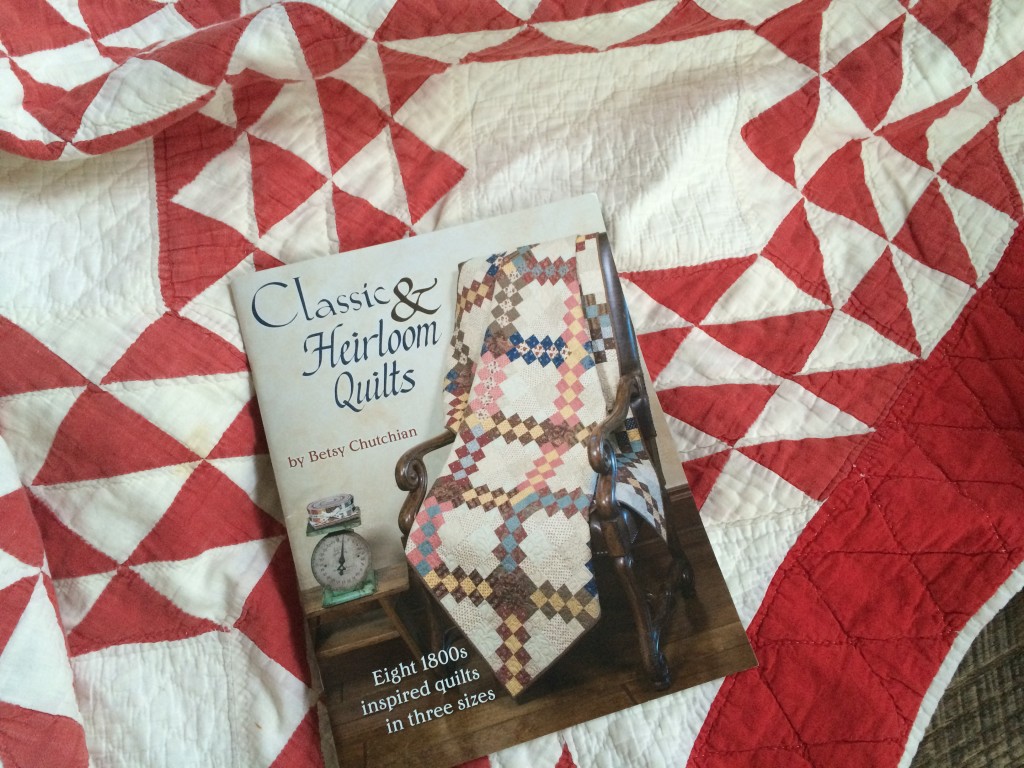 This is one of Veda's red and white quilts – all those triangles!!  I love this book, Classic & Heirloom Quilts inspired from the 1800's.  There is even a video you can watch!! I choose to make a small quilt with Riley Blake Designs Strawberry Biscuit fabric.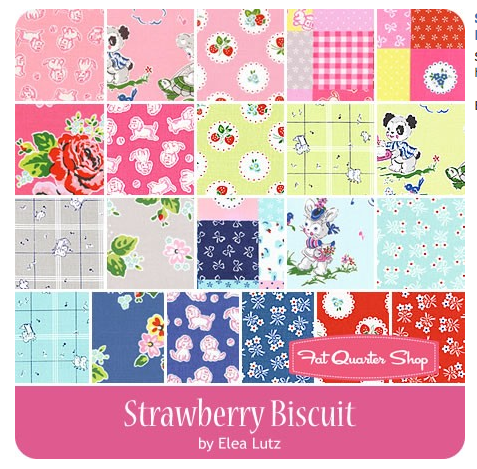 I love this pattern because it uses 2.5″ cuts and it's a perfect scrap-buster as well.  This book shows how to make each of the 8 patterns in a mini, throw, or queen size quilt.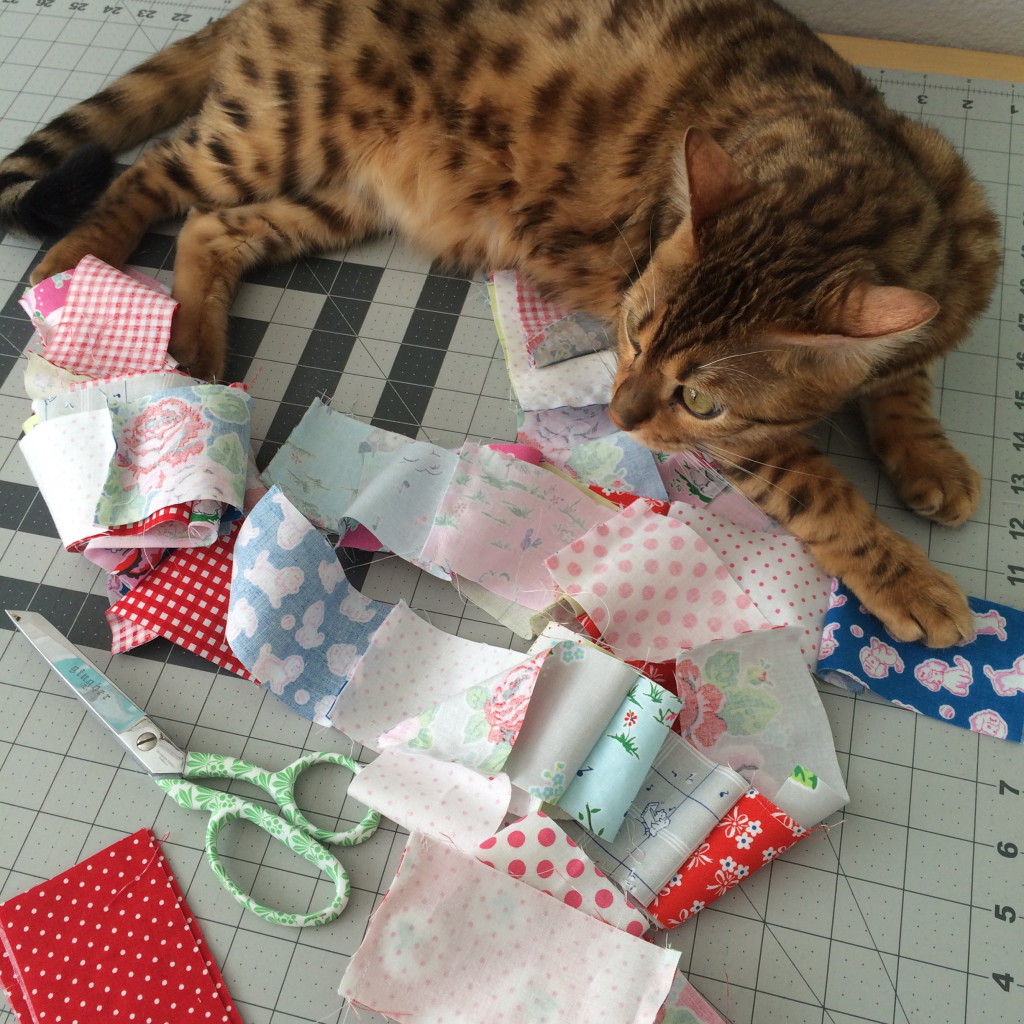 Mufasa was very helpful in messing up all my rows I had lined up!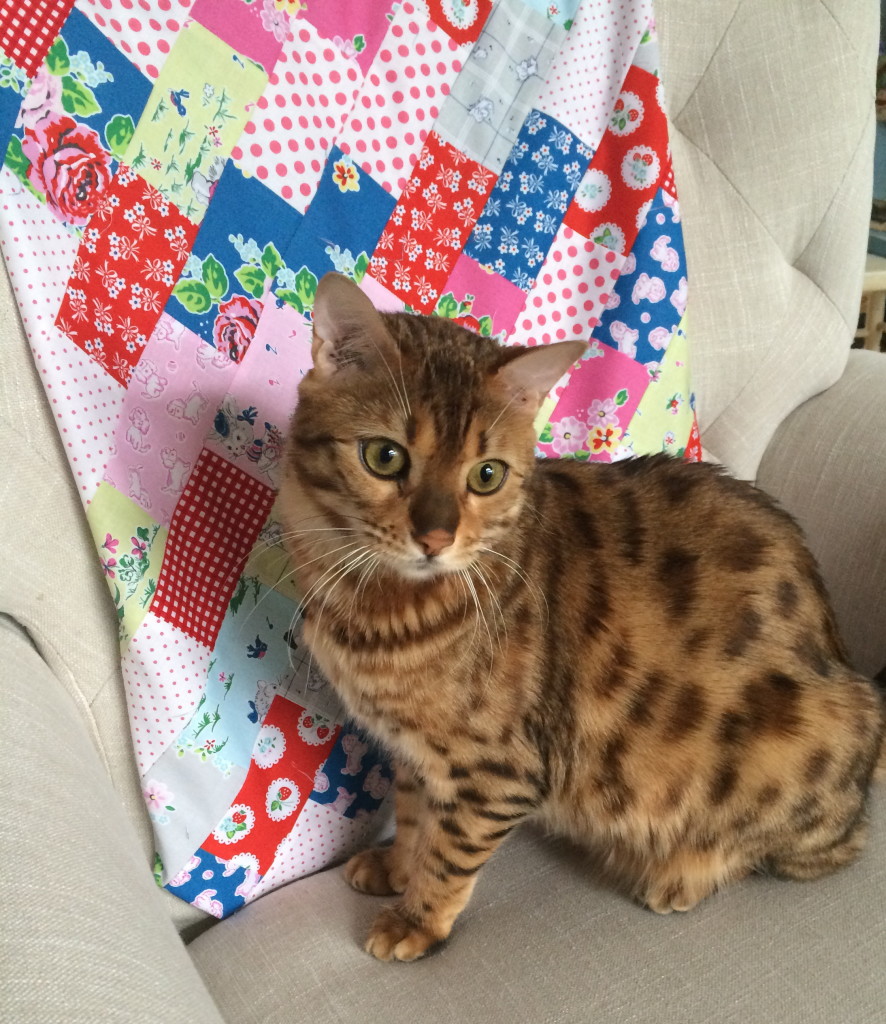 Then he redeemed himself by taking a very smart photo next to the finished quilt 🙂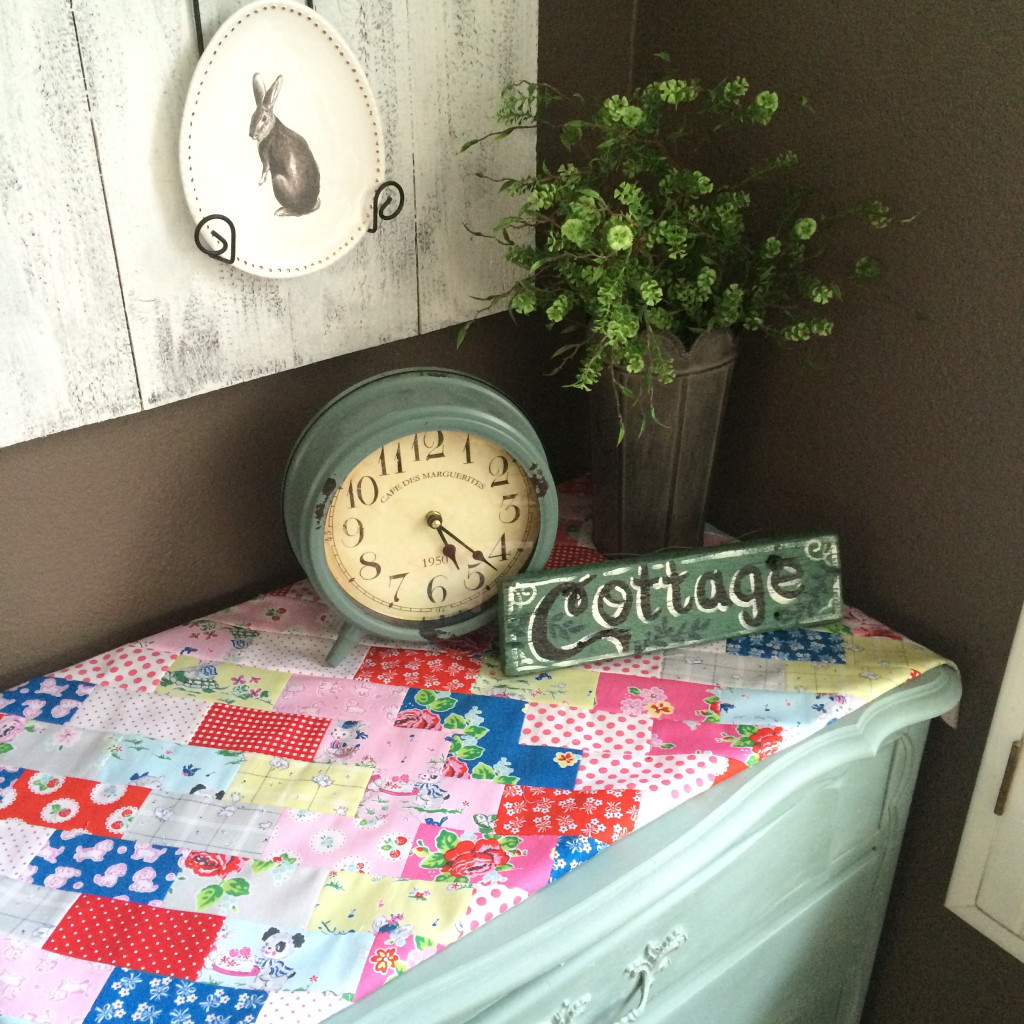 In piecing this quilt I used my favorite method of "grab and go" which means I didn't lay any blocks out – it's totally random.  Some "like" prints ended up next to each other and I'm totally ok with that, it makes it unique!