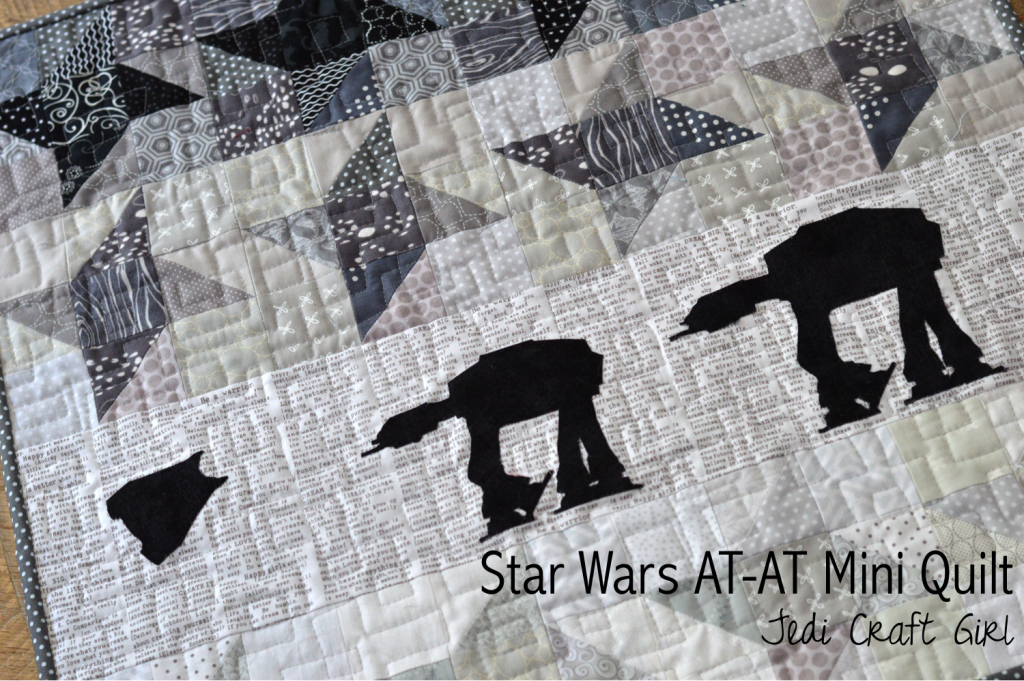 I recently participated in a May The 4th Mini Quilt Swap on Instagram.  This is the quilt I made for my swap partner.  I really wanted to bring out the feel of this scene in The Empire Strikes back.  I am totally in love with it!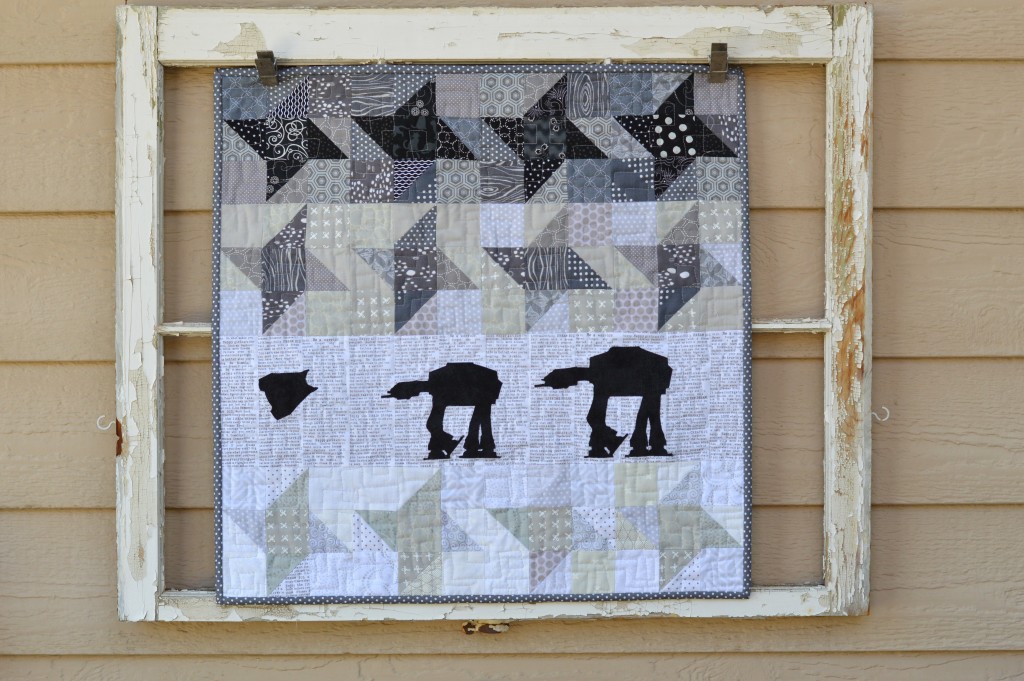 To make this quilt you need to gather every shade of gray fabric you own, beginning with white and ending with black.  This quilt is made up of 4 rows, 3 are pieced and one is machine appliqued.  Each row from the bottom moving up gets darker.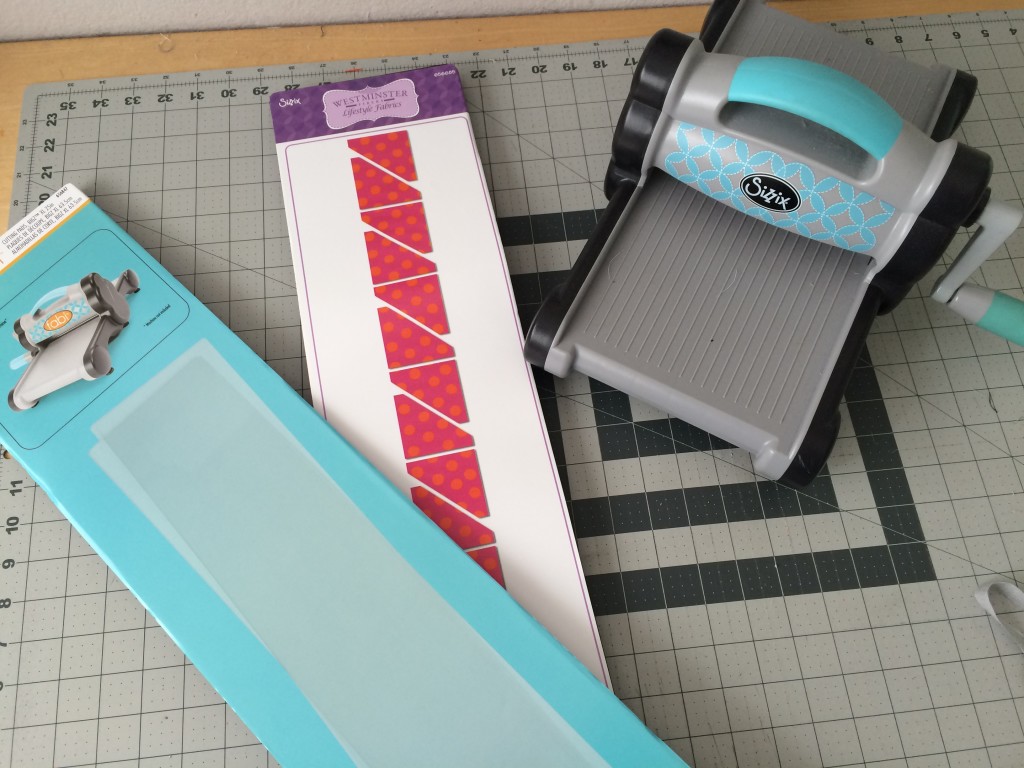 Since there were so many half square triangles (HST) in this quilt I pulled out my HST Sizzix Die.  This extra long die has 14 HST on the die AND you can cut up to 6 layers – that's 84 at once!  And they all are totally perfect and it makes 2 1/2″ square when constructed.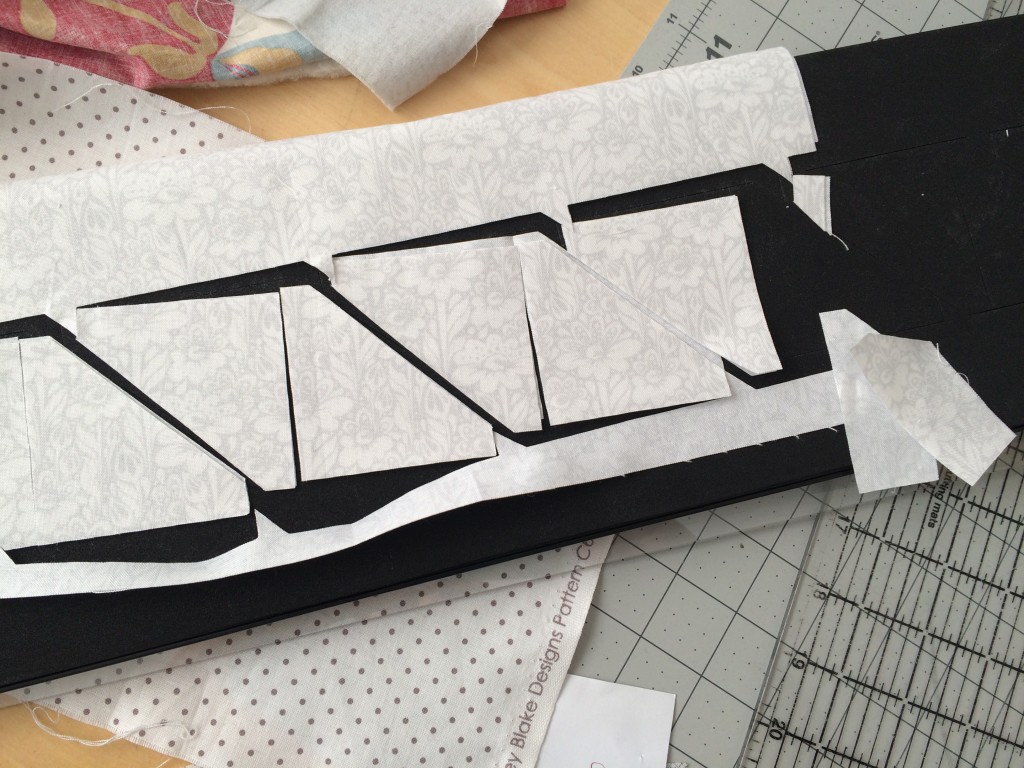 This die is a little bit trickier when using it around cats.  I had to have one hand on the wheel and the other hand blocking his paw so it wouldn't get hurt 🙂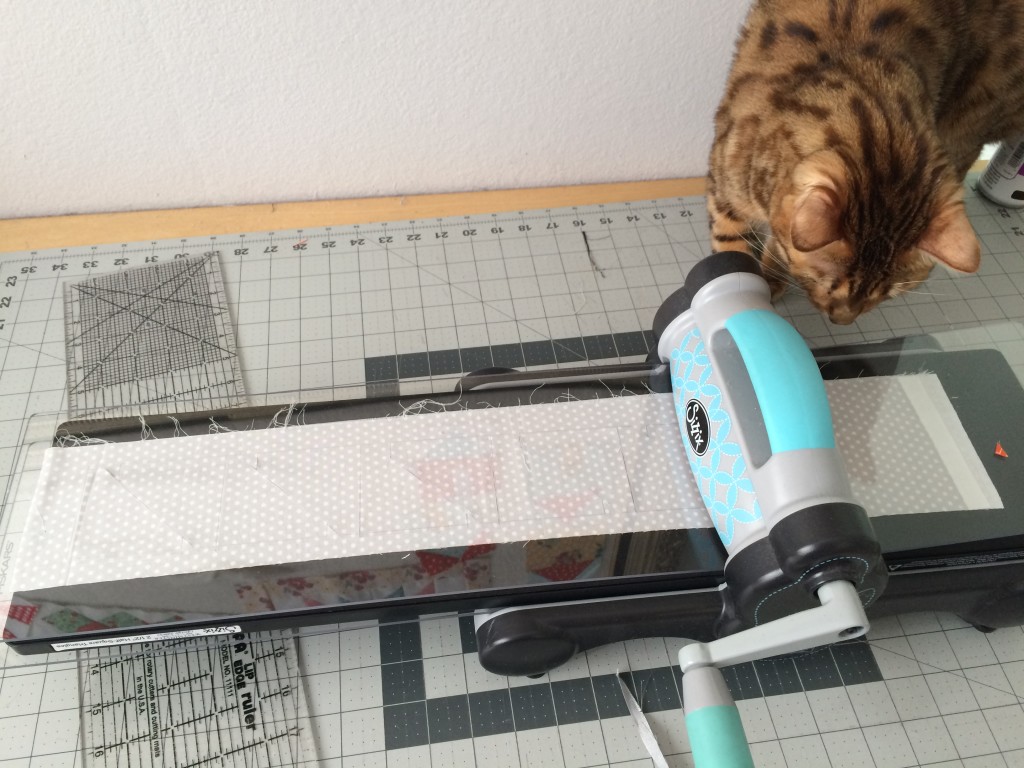 It's best to cut out more triangles than you need for this project so you have plenty to choose from.  For each row you need 16 light and 16 dark HST.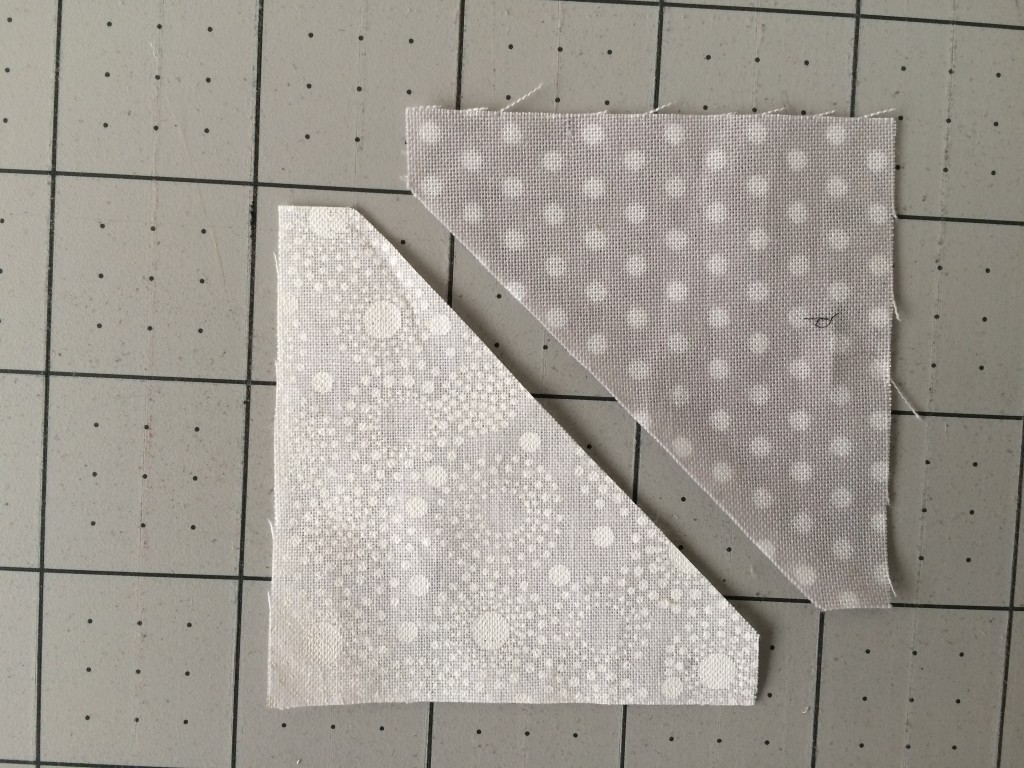 See how each triangle is perfect!  No measuring!  For each row, match up 16 pairs of light and dark triangles.  Sew using 1/4″ seam.  Press toward the dark side…..heehee!
Tip:  To get a nice ombre effect, begin with white and light gray.  For the next row, use the light gray from the first row as the background and add in a darker gray.  For the next row use that same darker gray for the background and add in black.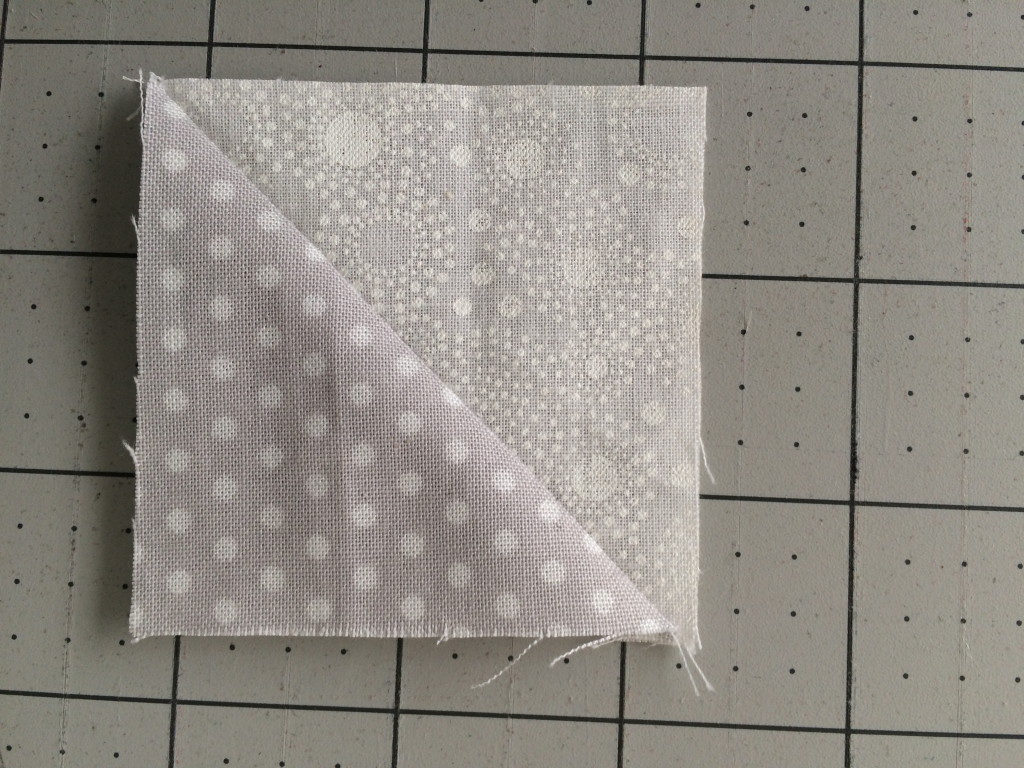 If you want to make this quilt but don't have a Sizzix machine, you will just need to sew HSTs that measure 2.5″.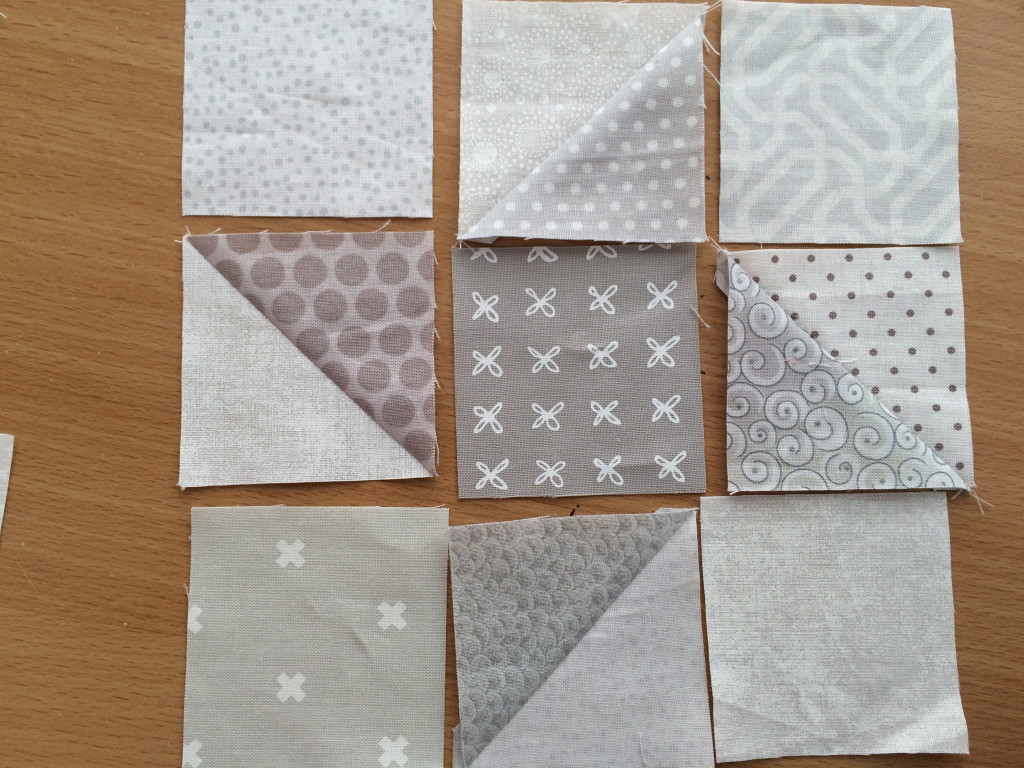 Cut out 16 background squares 2.5″ each.  Cut a(4) center 2.5″ squares the same color as the points on the star.  Lay out the block as pictured above.  Sew together like you would a 9-patch.  Make 4 for each row.   I pressed the seams open.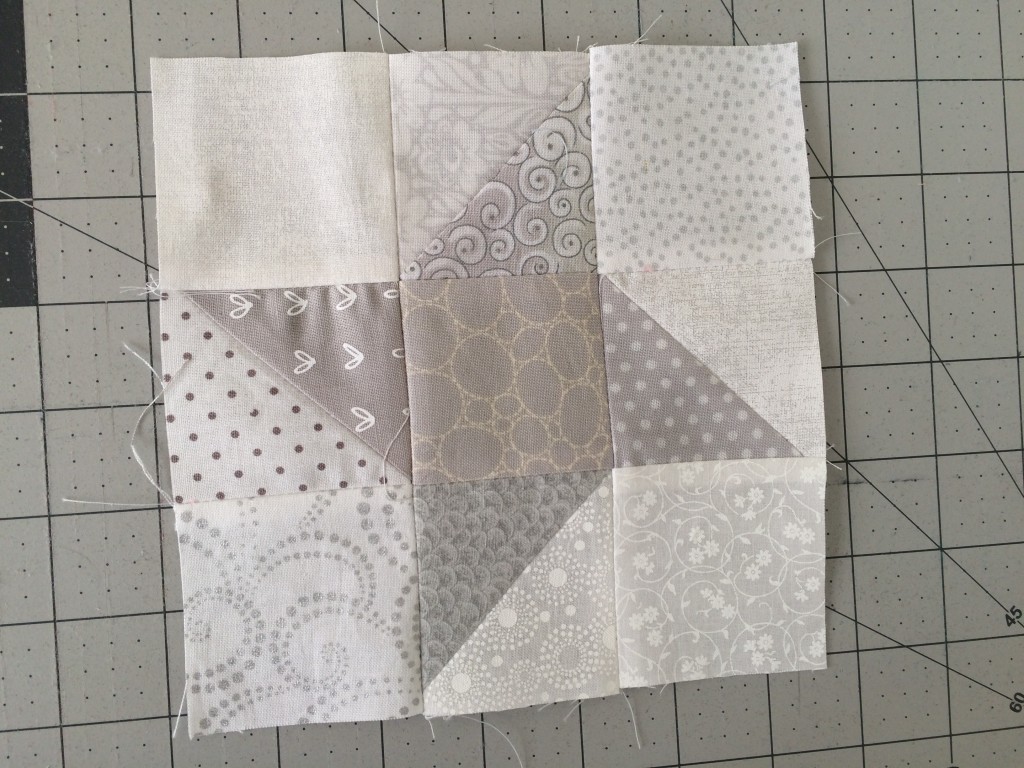 Continue this process so you have (4) star blocks for each of the 3 rows.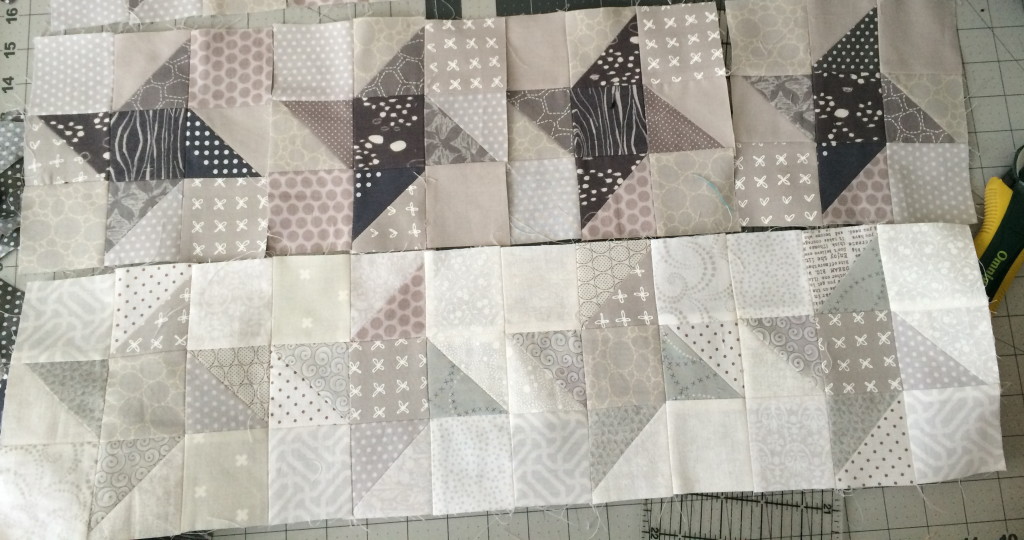 They are coming together!  I love how it looks – very subtle.  Just like the Hoth System!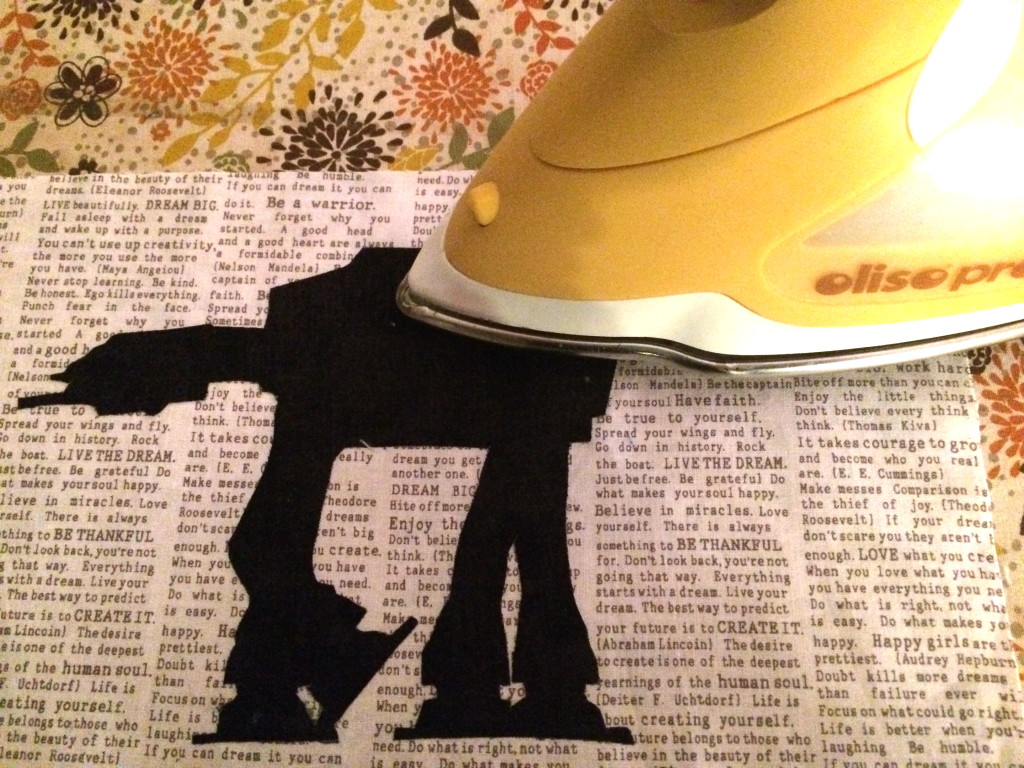 For the applique strip, cut a light colored fabric 6 1/2″ x 24 1/2″.  Download the images by clicking HERE.  You can print them directly on to Heat n Bond Lite EZ Print sheets, or trace them onto Heat n Bond Lite.  Press the Heat n Bond to the wrong side of the black fabric.  Let cool.  Cut out along the pattern line.  Peel off the backing paper and position it on the applique strip.  Heat set into place.  Top stitch with matching thread.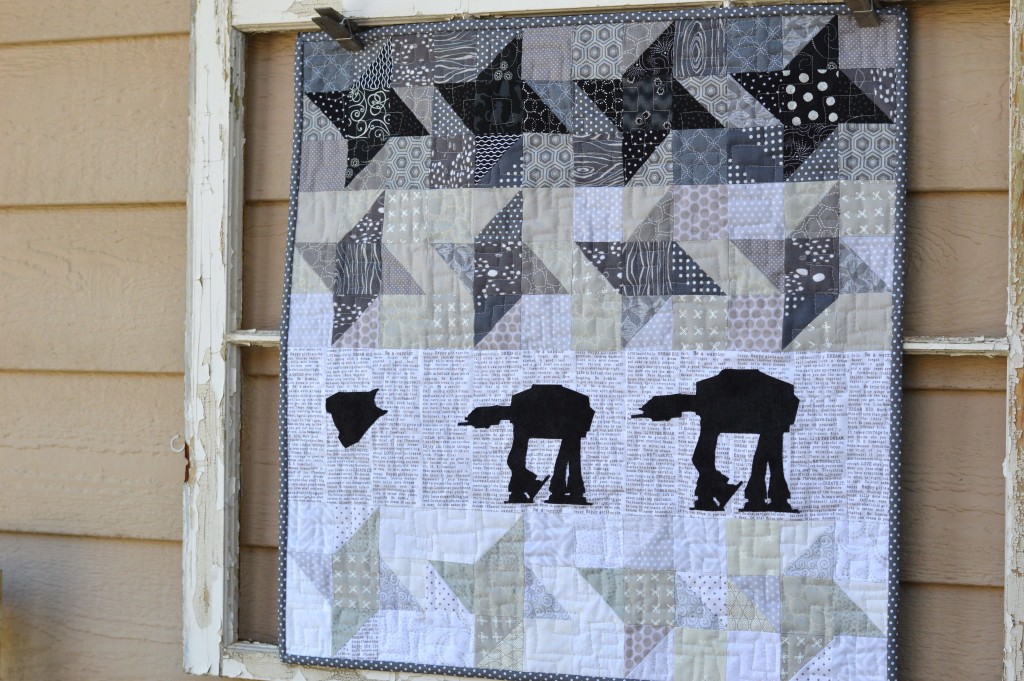 Sew the strips together, pinning at each intersection and watching out for each of the points.  Press seams open.  Baste, Quilt, Bind.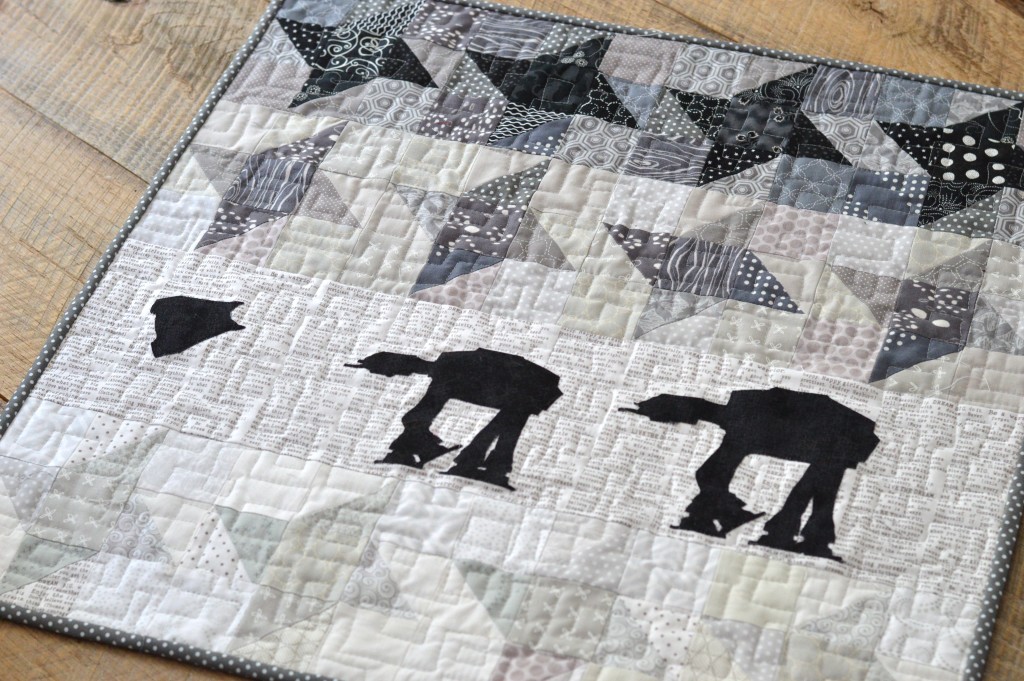 May the Force Be With You!