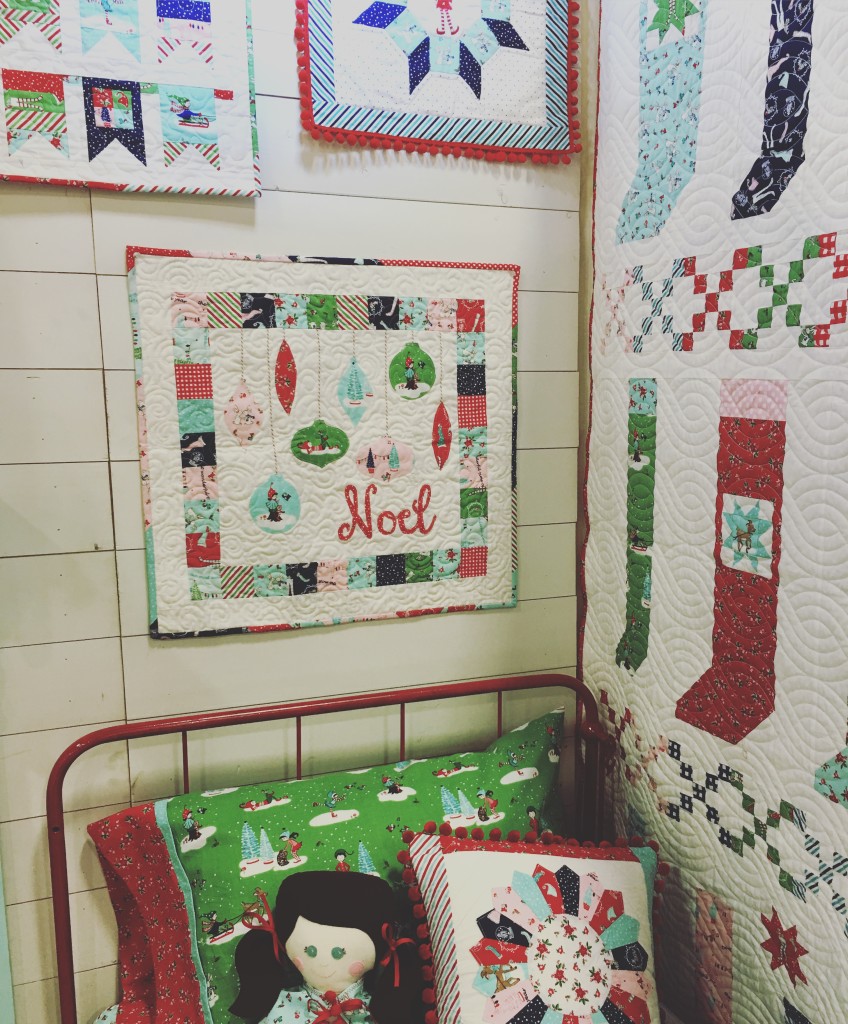 This was my first time EVER going to Quilt Market!  For years and years I have watched and stalked peoples posts to catch a glimpse of what it might be like.  The best way to describe it is Disneyland for Quilters!  I have never had so much fun!  That's my little Noel Mini Quilt in Tasha's booth!!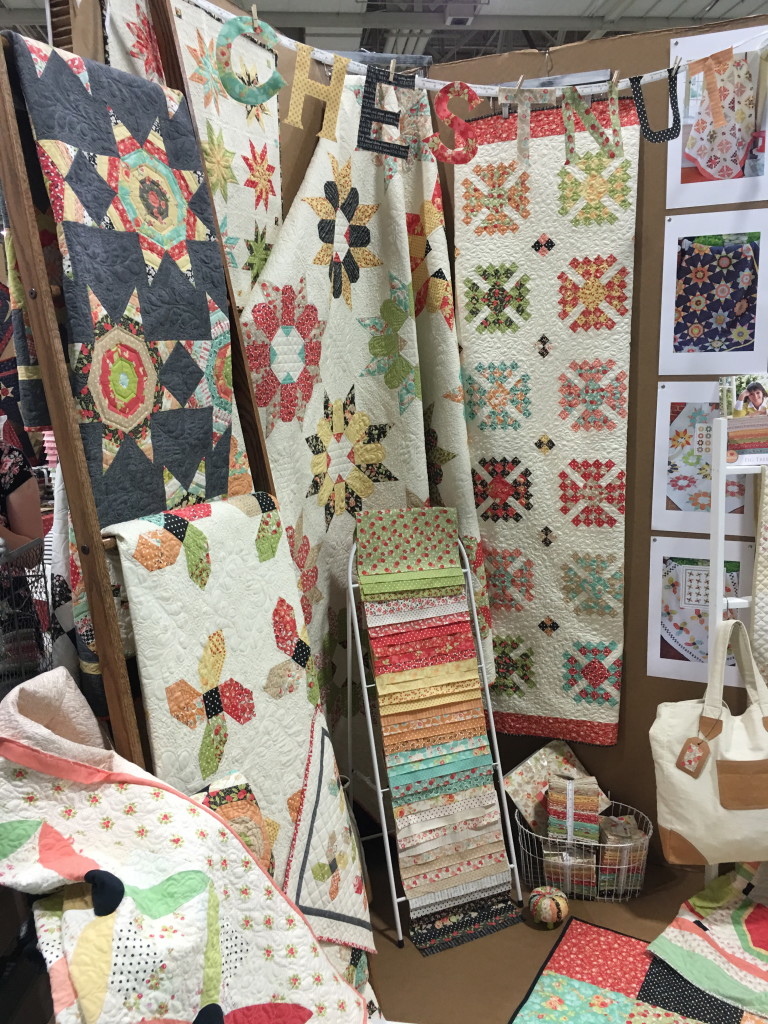 The best part of Market is being able to connect with people in real life!  It is so great to be with people who love quilting!  I spend much of my time sewing with only Mufasa to talk to about fabric, patterns, designers, and ideas.  It's a lonely little world with most people giggling when you tell them you are a quilter.  At Quilt Market I am with my people!!!!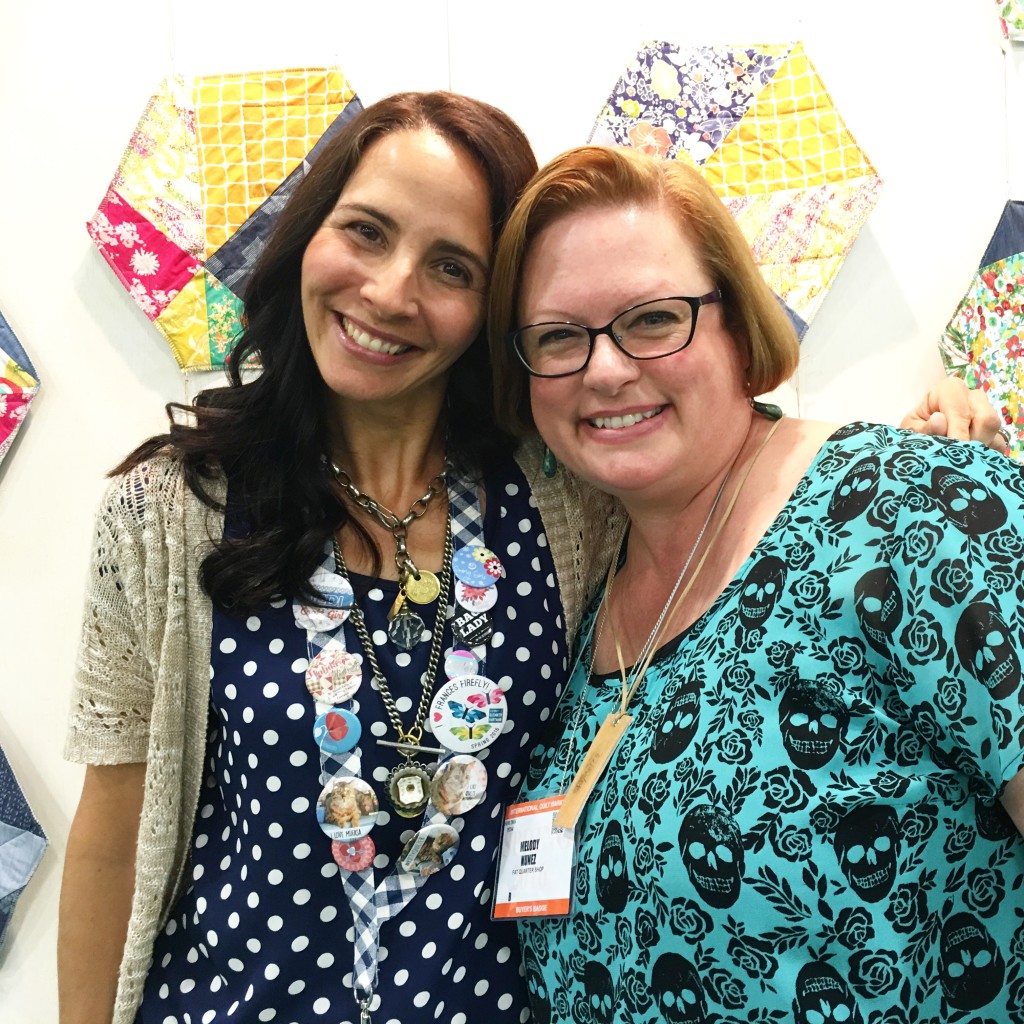 I loved meeting Melody from Fat Quarter Shop in real life!  We've worked together on projects for years!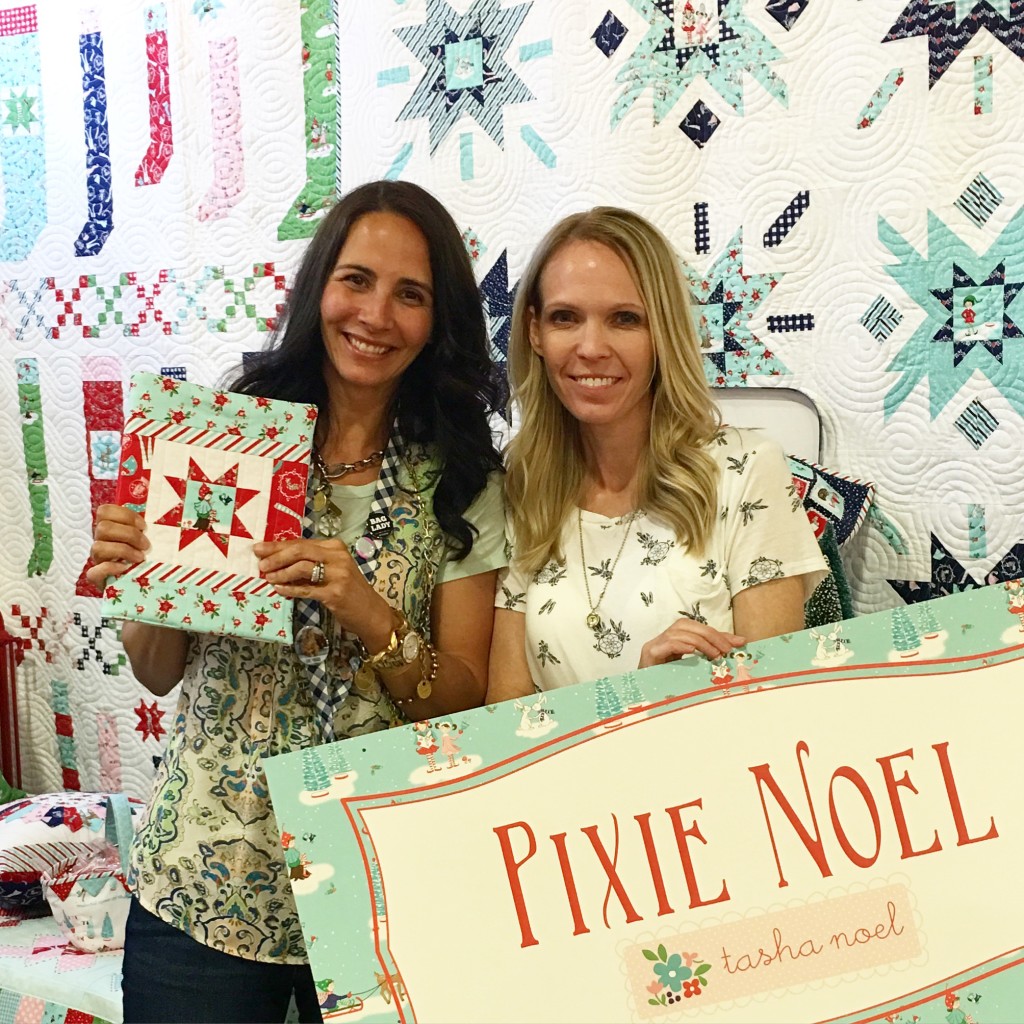 I loved meeting Tasha Noel for the first time!  I have been a fan of hers forever!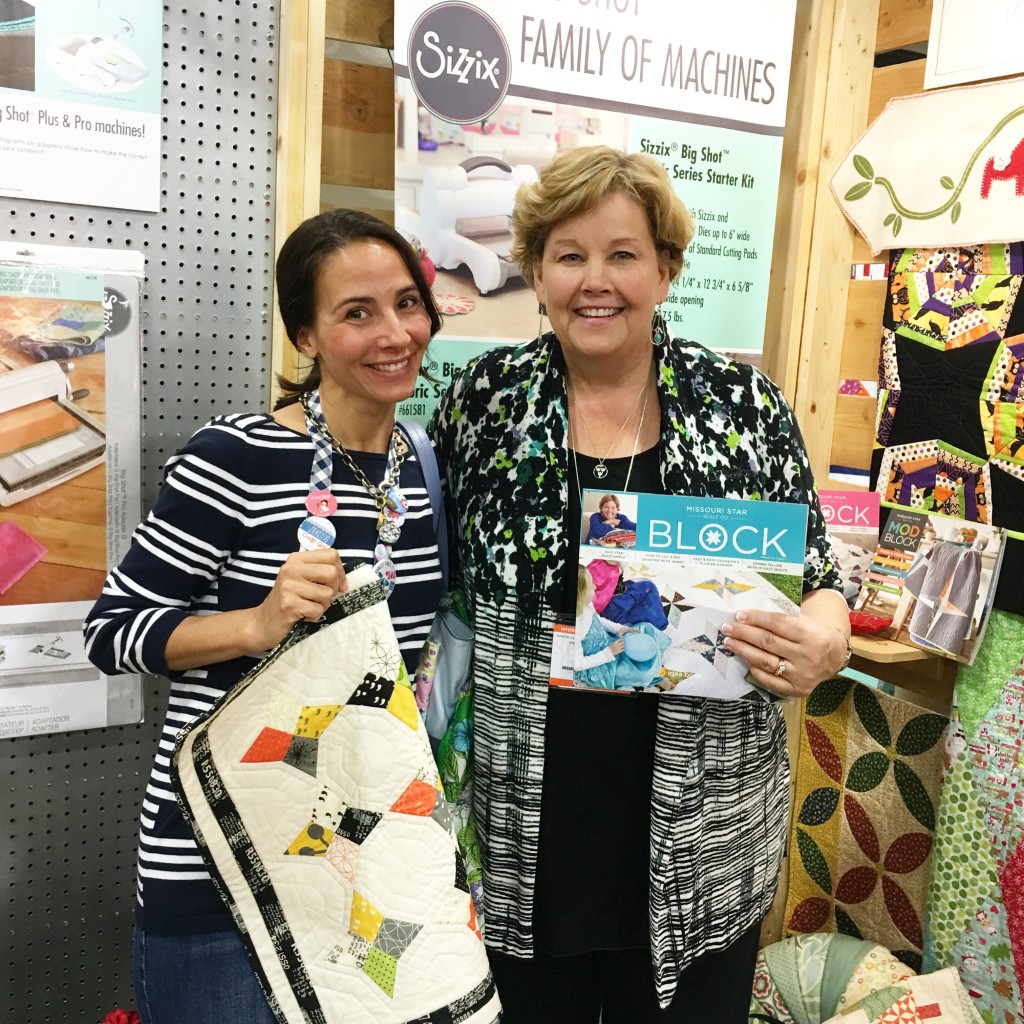 Meeting Jenny from Missouri Star was amazing!  She is the nicest person ever!!!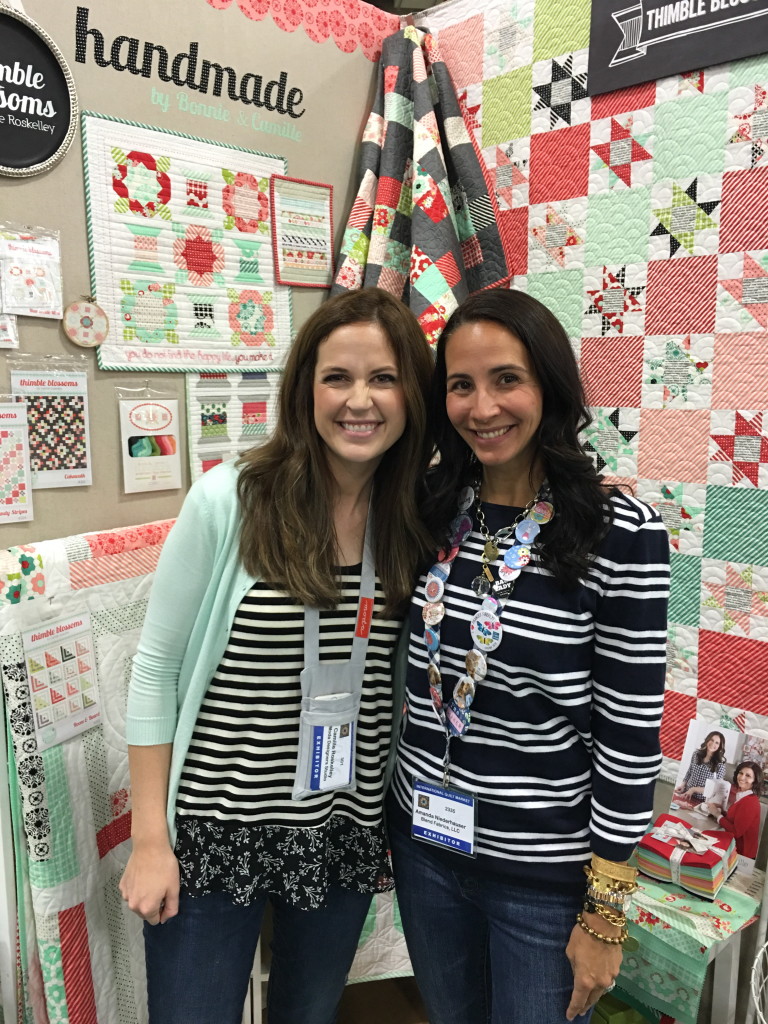 I was totally star-struck meeting Camille!  I totally didn't play it cool and went up to her and said how much I loved her.  She's a doll 🙂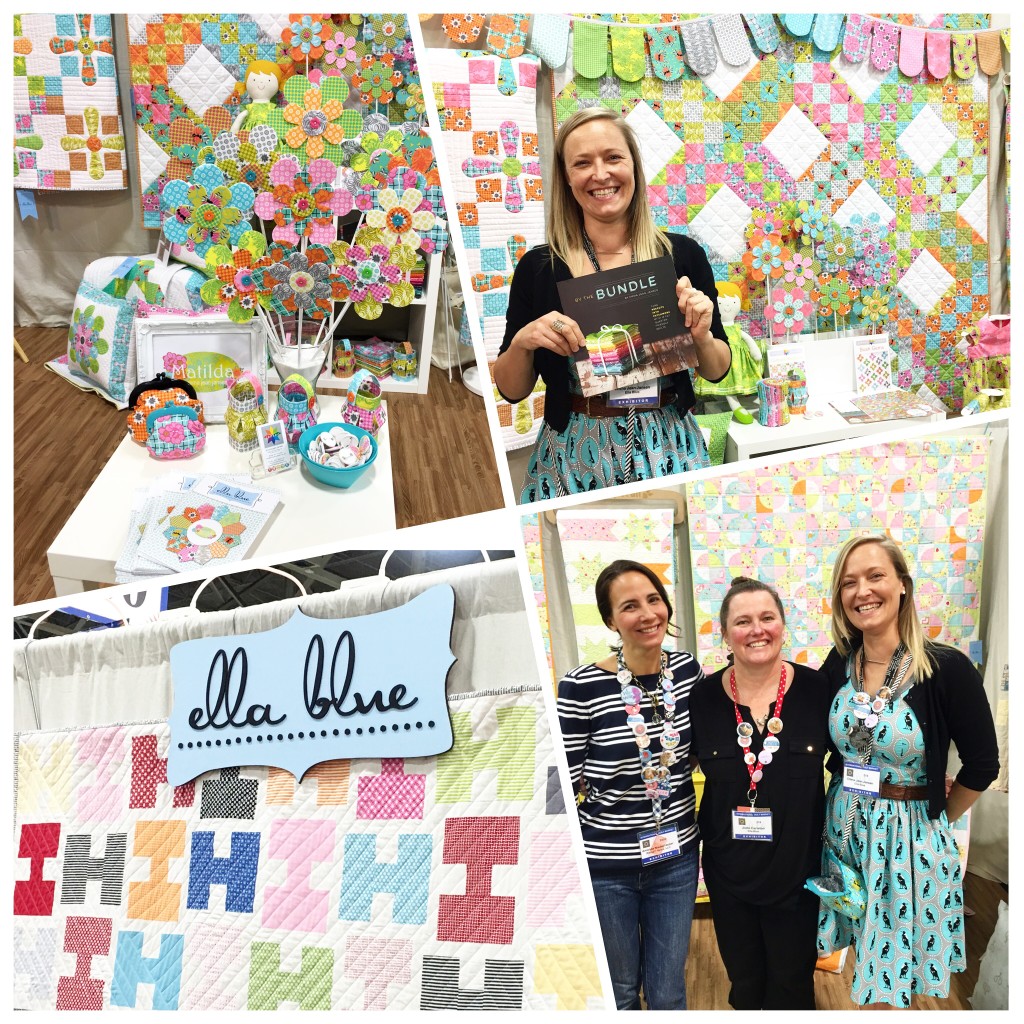 I got to meet my cute friends from Ella Blue all the way from Australia.  We follow each other on Instagram and it was fun to be together in real life!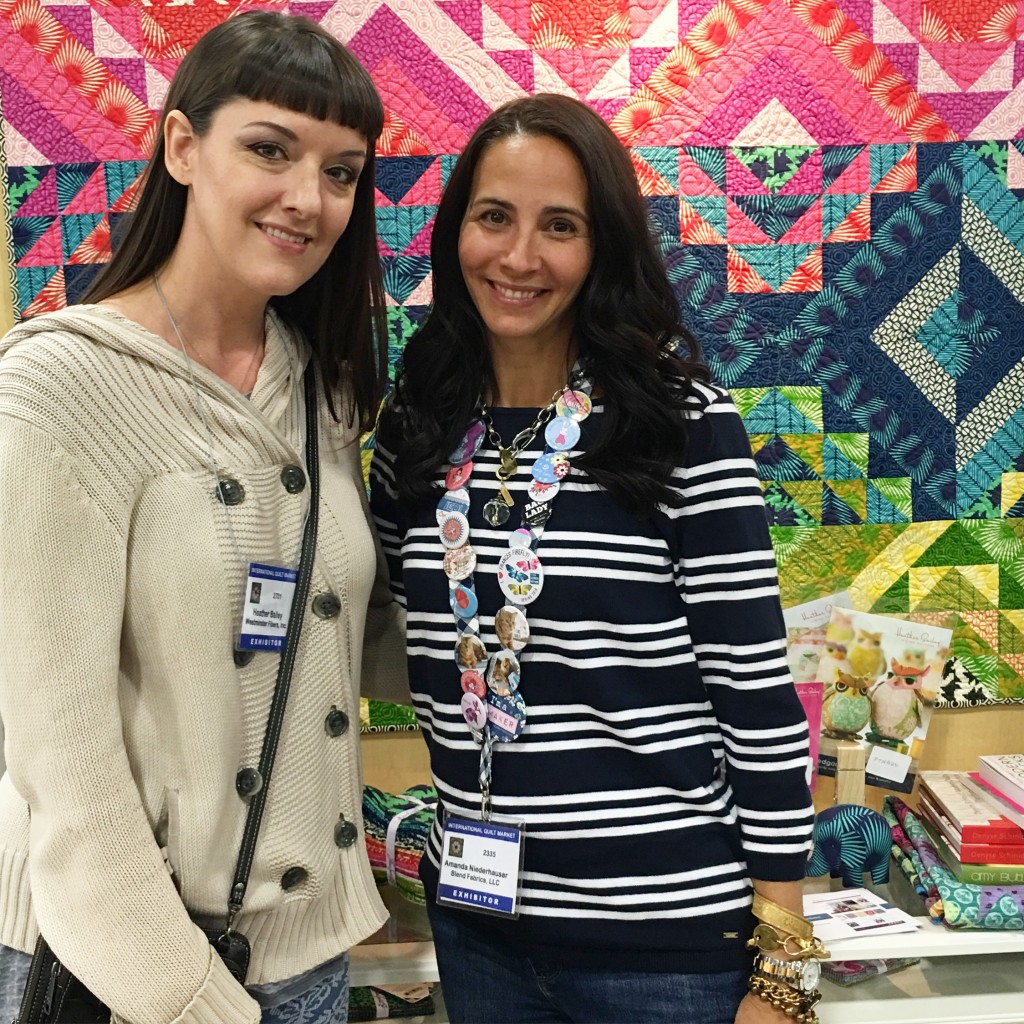 I'm always star struck meeting Heather Bailey.  She is super talented and very sweet! 
A fun little selfie that Camille took of Holly, Rachel, me, Amber, and Camille.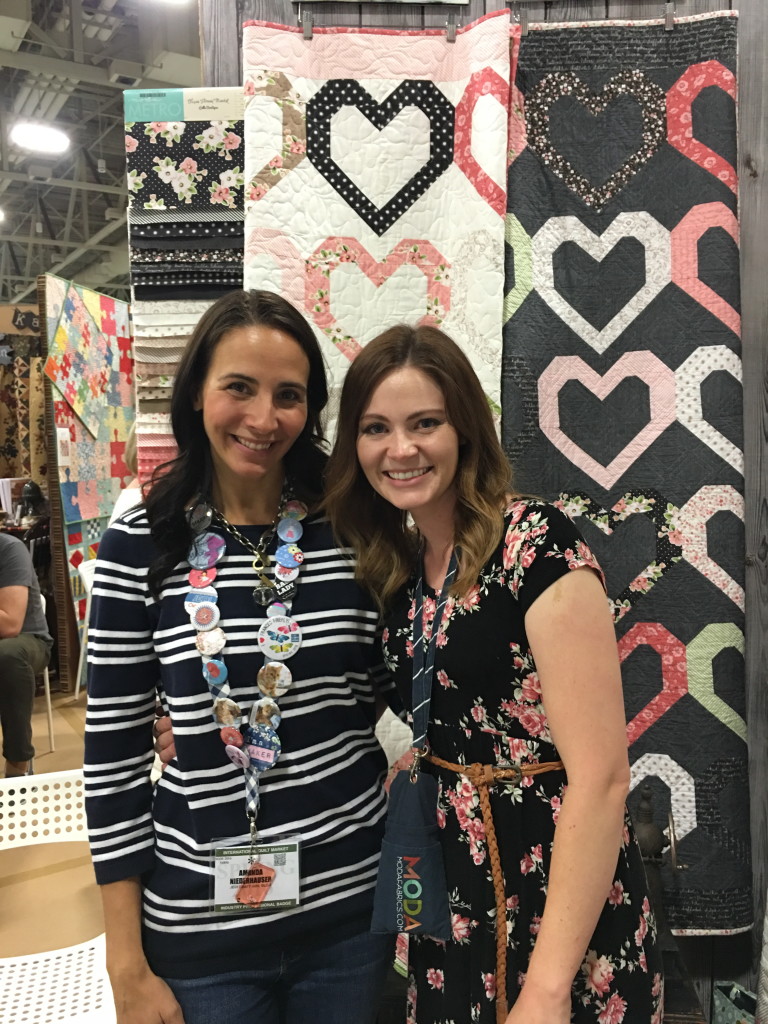 How cute is Vanessa from Lele Boutique!  Her new fabric line is even more beautiful in person!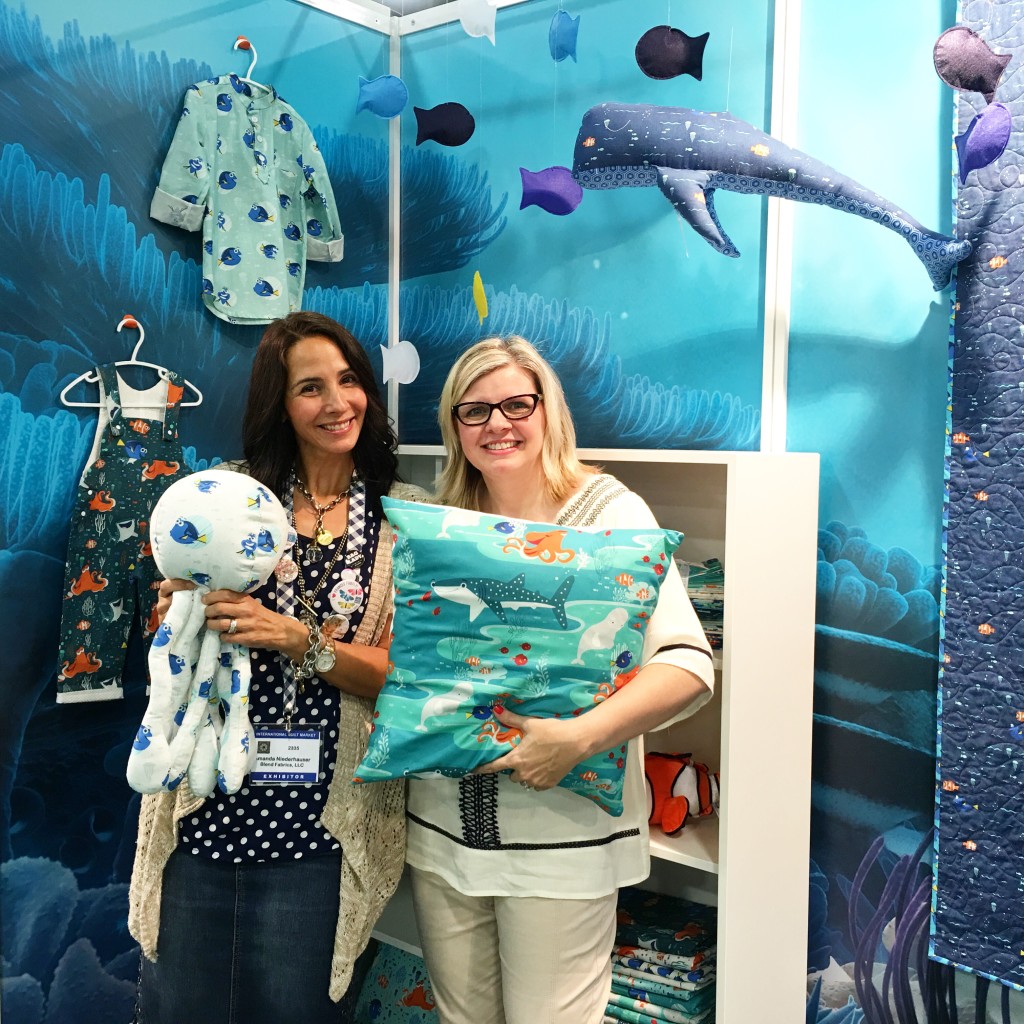 I was thrilled to meet Kimberly from Fat Quarter Shop!  And how cute is the new Finding Dorey fabric coming out soon!  I can't wait to get my hands on some!!!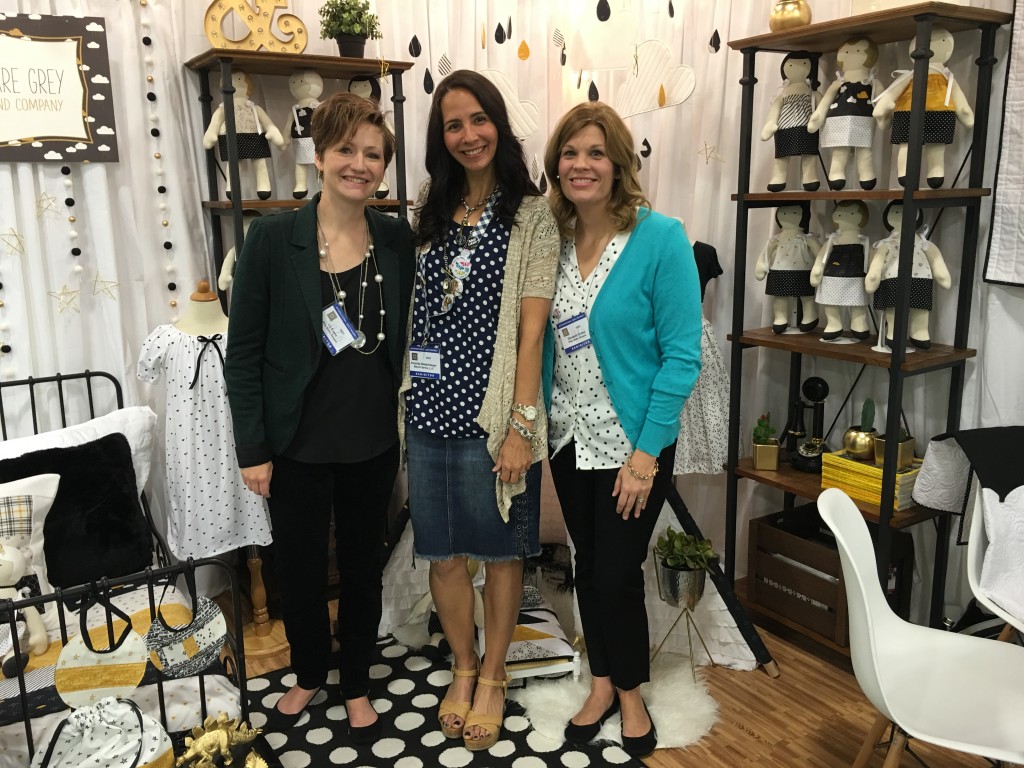 Liz & Liz from Simple Simon are the cutest ever!  Their booth was amazing and so is their book!  I love those girls!!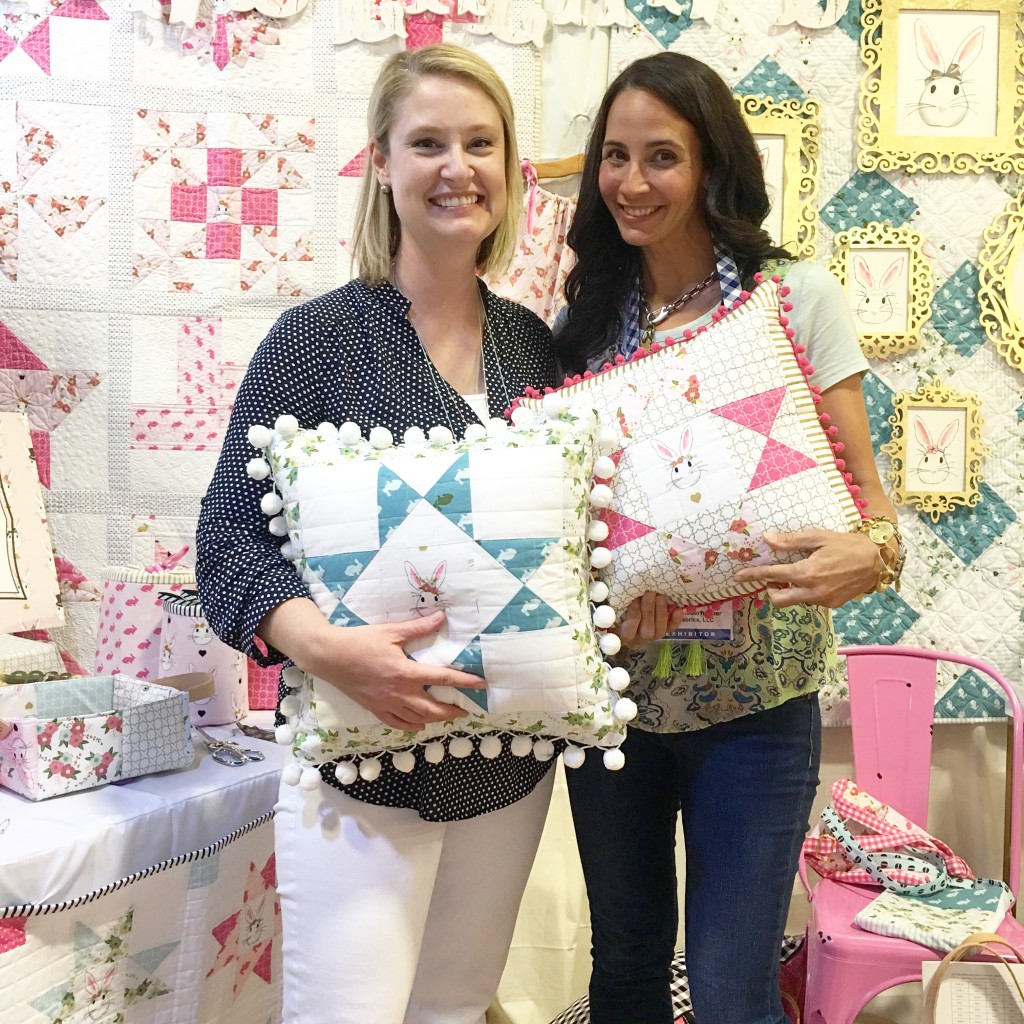 Melissa is such a sweetheart and I'm so excited that Riley Blake is coming out with a Wonderland 2!!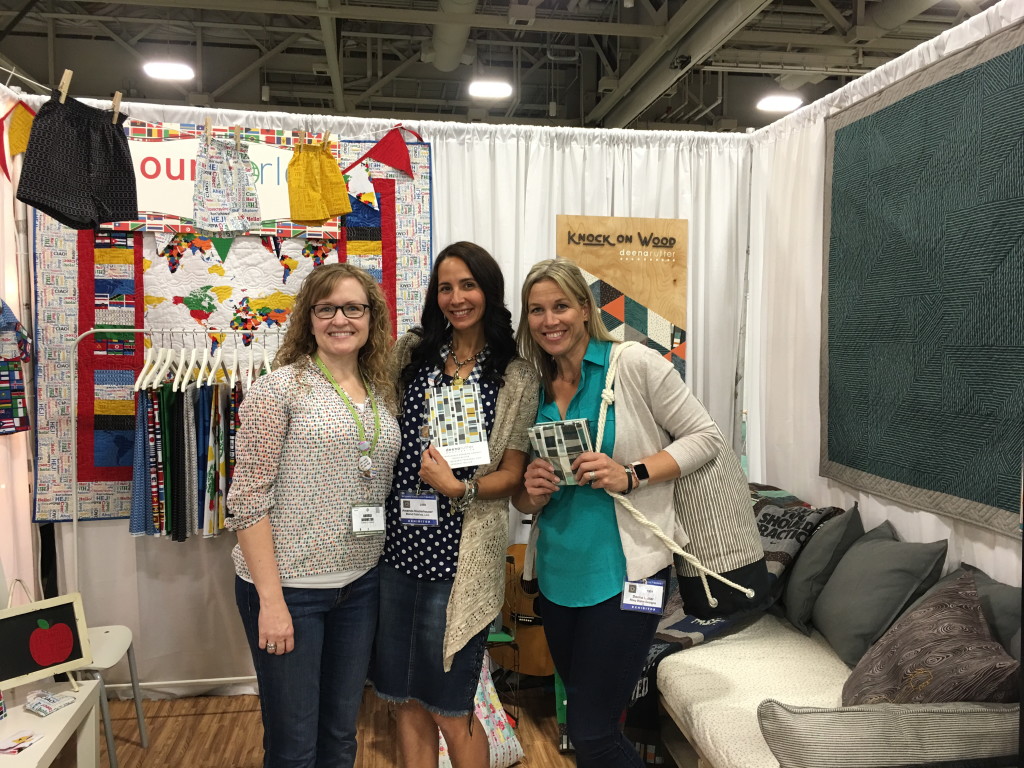 My sweet friend Andy from A Bright Corner and Deena Rutter!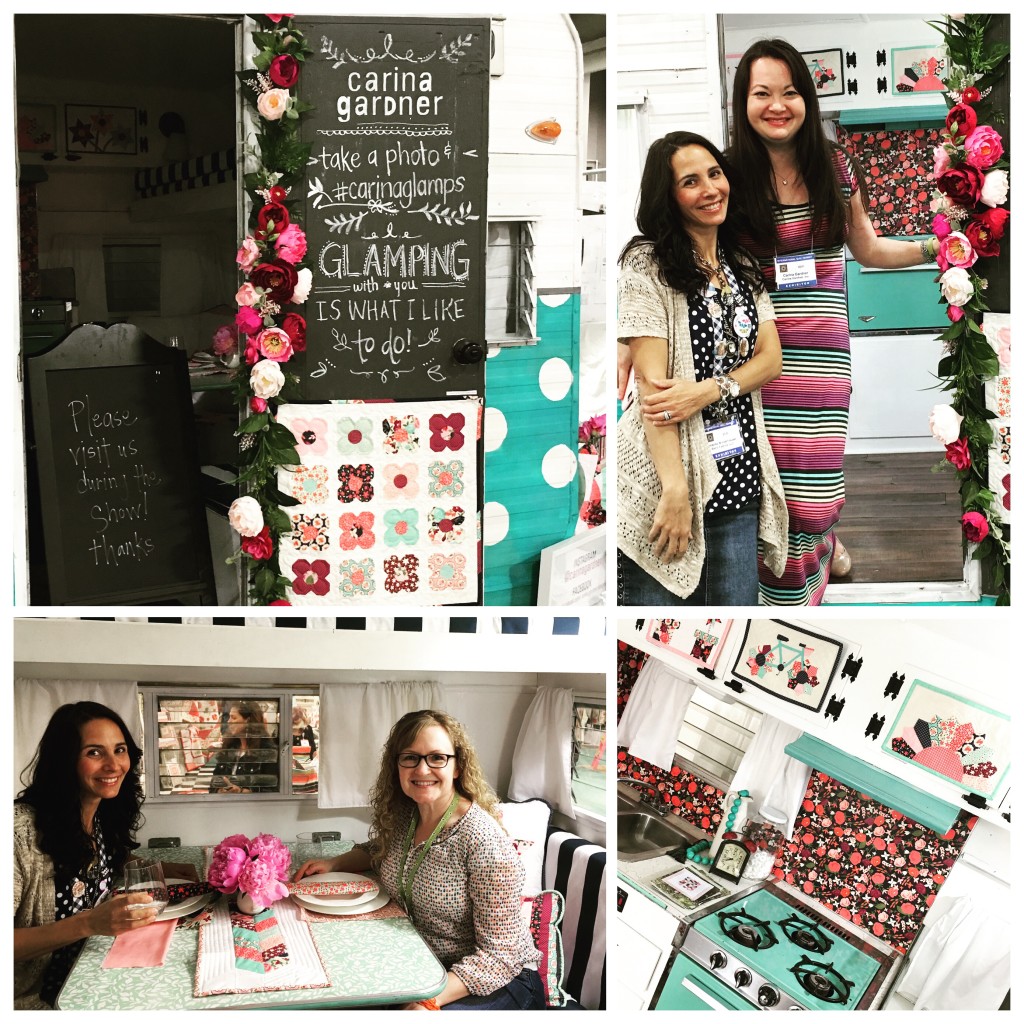 I loved getting to see Carina's Glamper in real life!  It is so perfectly adorable!!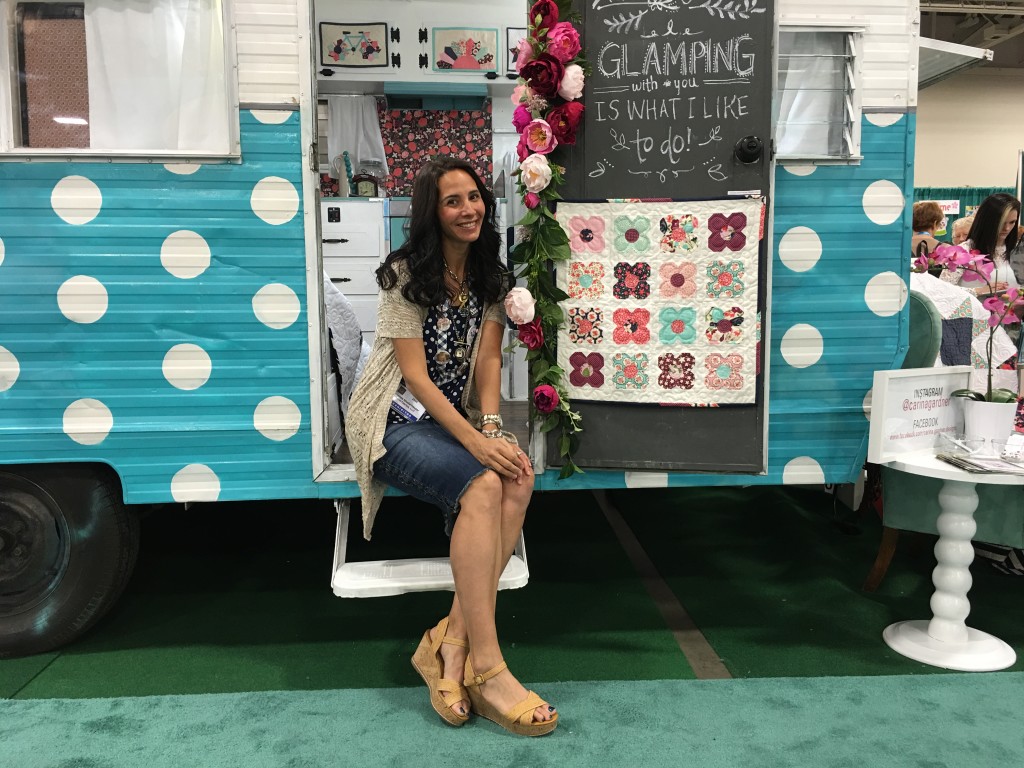 That's my little mini quilt on the door 🙂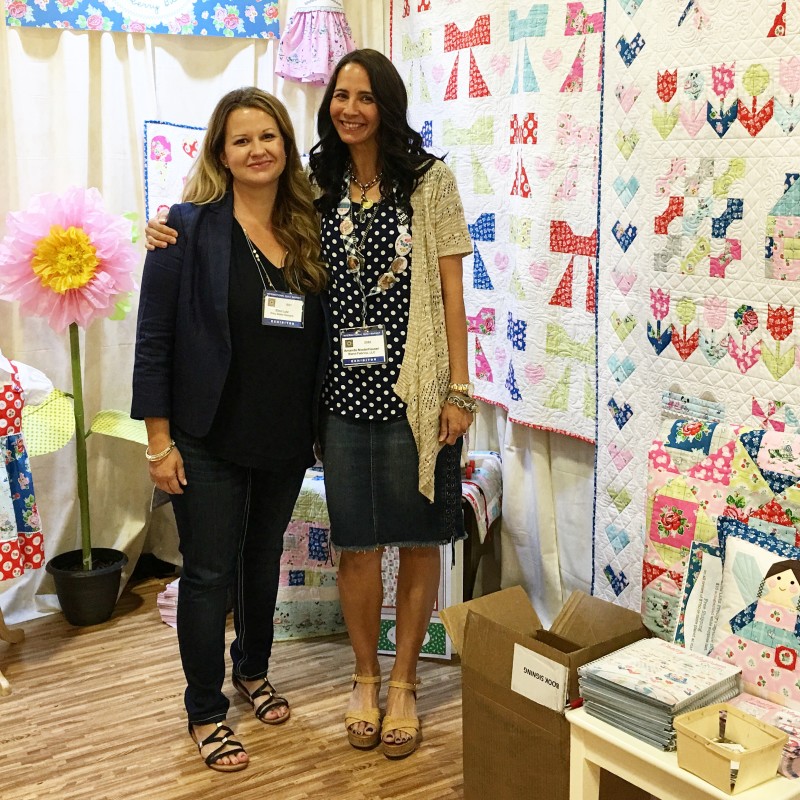 I loved meeting Elea Lutz from Riley Blake!  She is so sweet.  We even got to go dancing one night!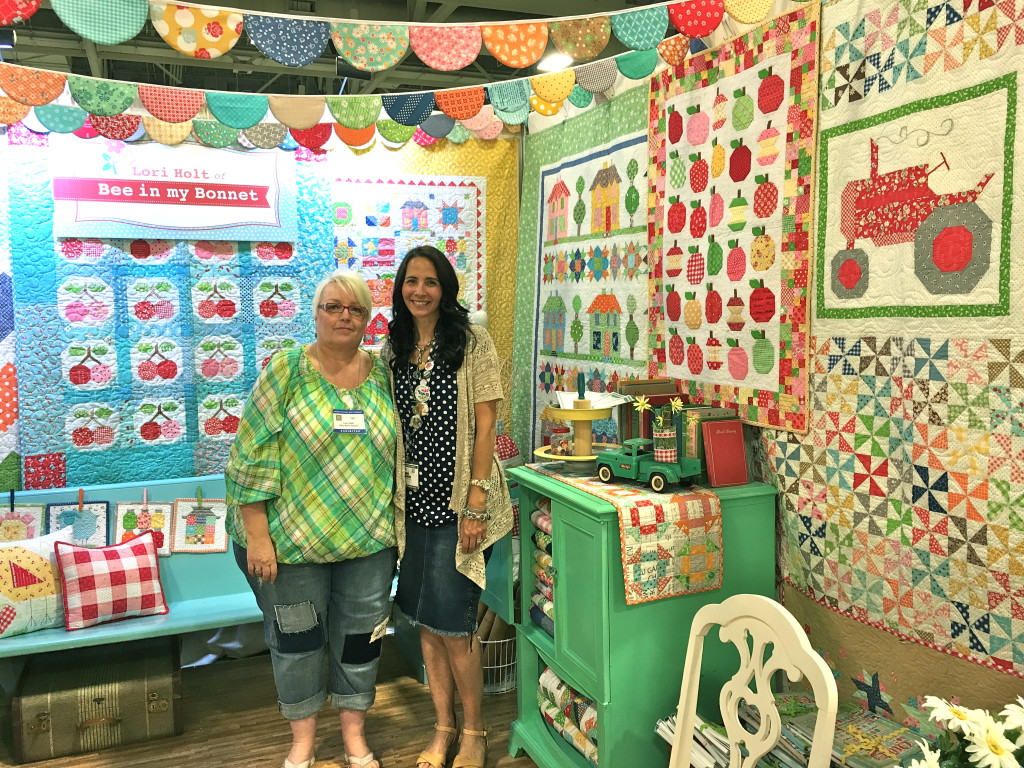 Lori's booth was like stepping inside one of her beautiful quilt books!  I didn't want to leave 🙂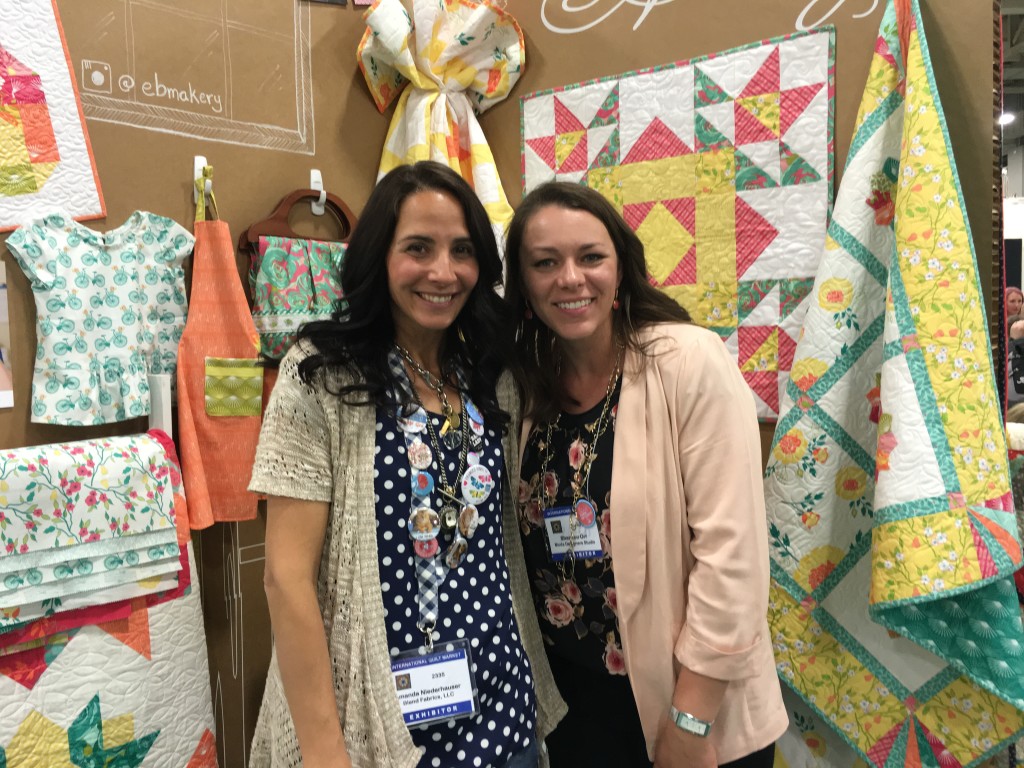 My cute friend Shannon was there with her first line of fabric from Moda!  It's called Acreage and it's amazing!!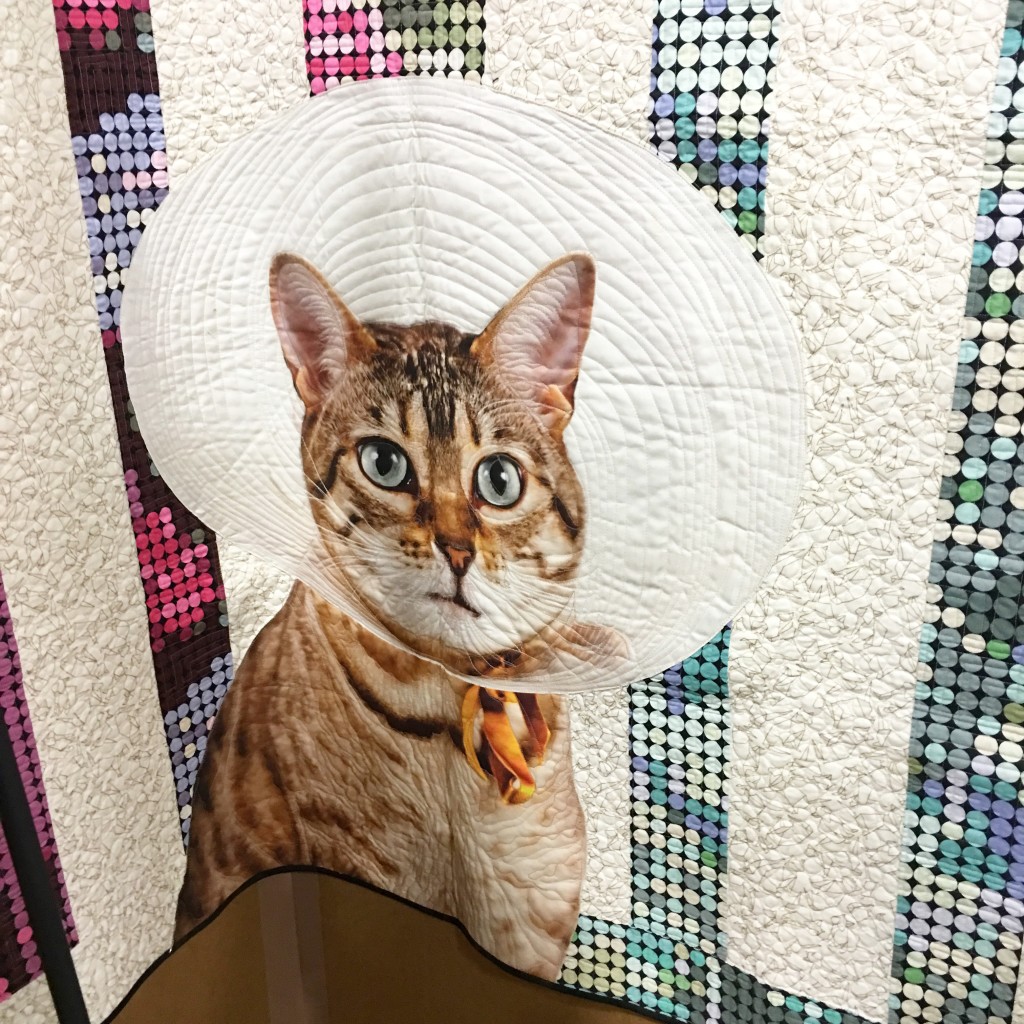 This awesome quilt was in the Moda booth and I can't wait to make a giant quilt with Mufasa on it – maybe not with a cone though 🙂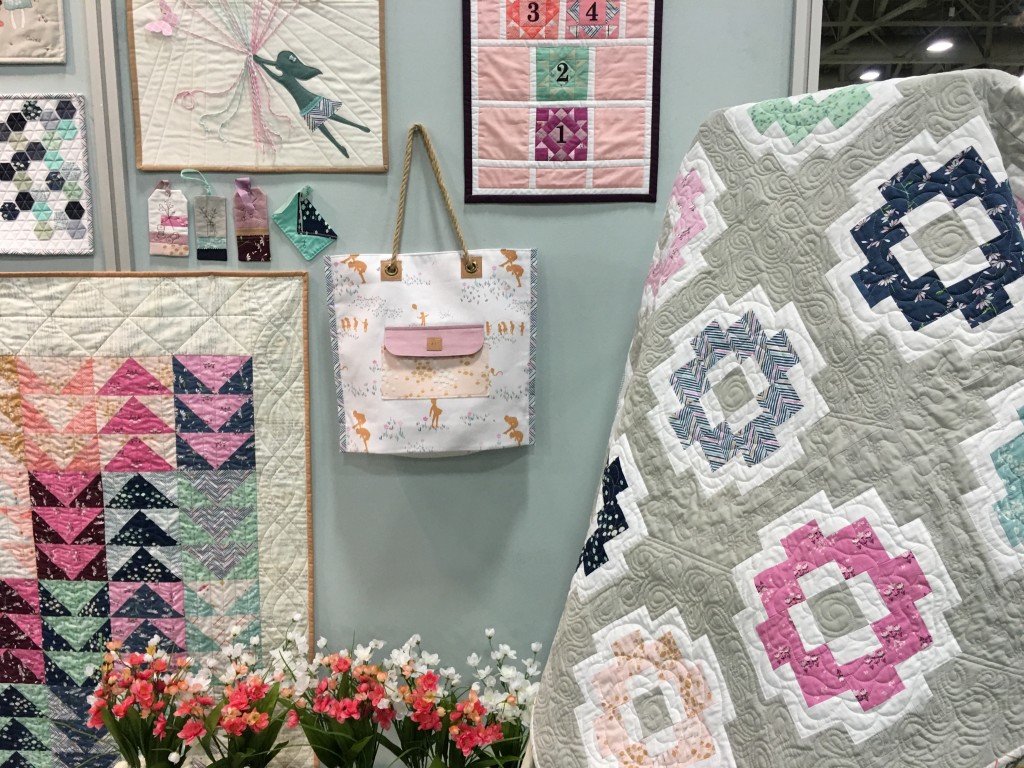 Everything at Market is so perfect and beautiful!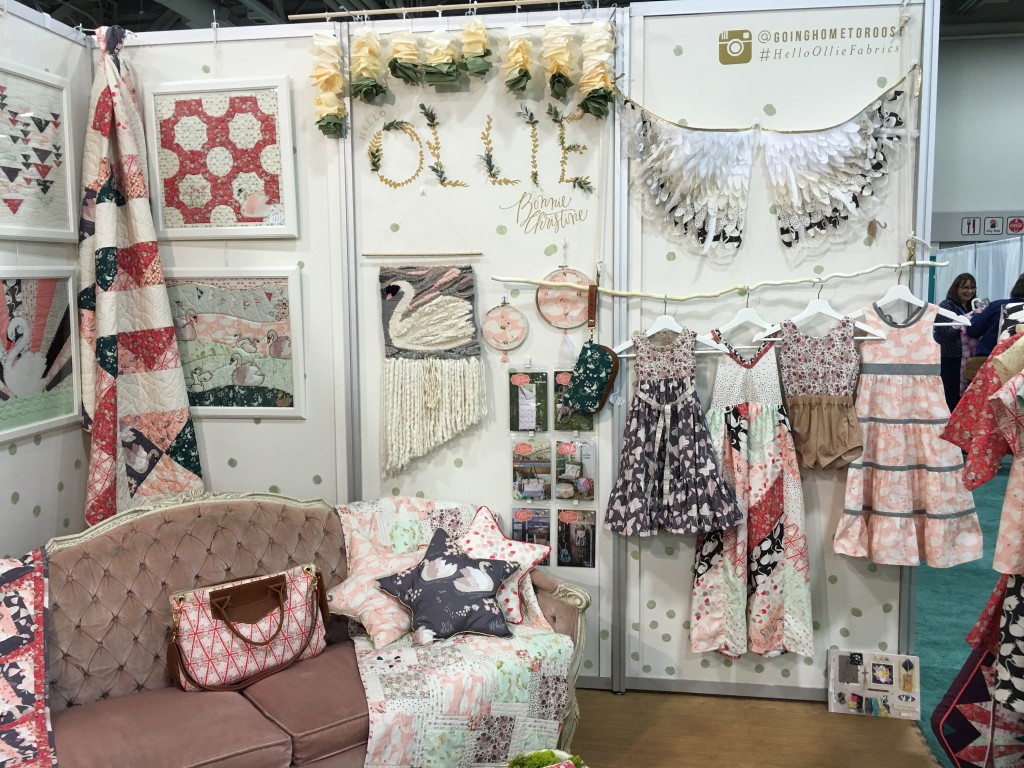 I can't even choose what I liked the best!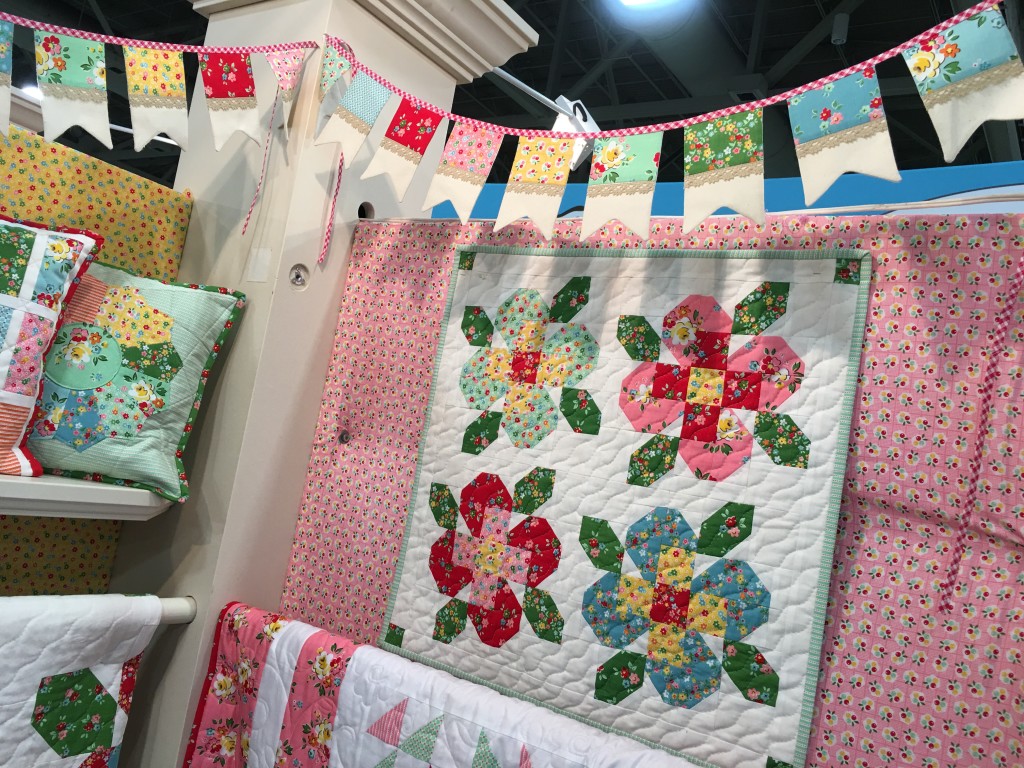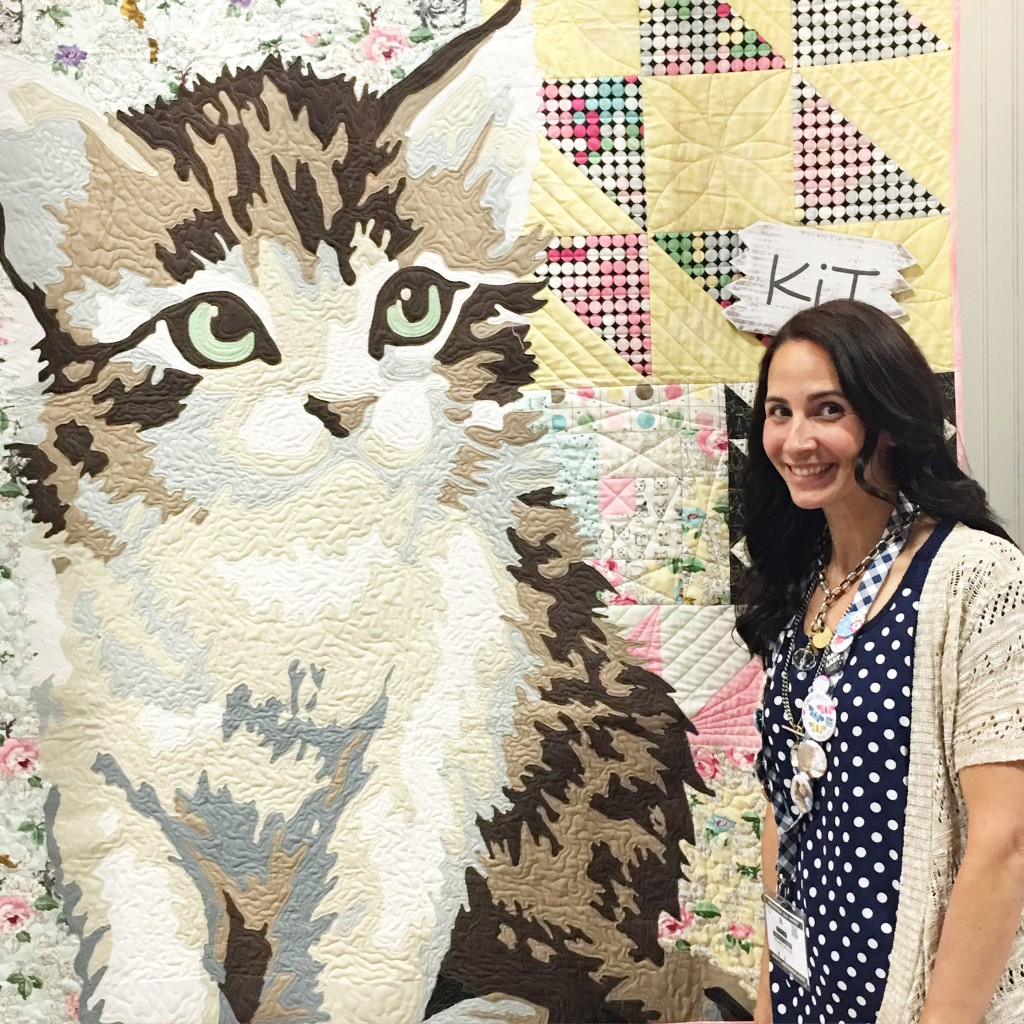 Wait, maybe I can – it's this huge cat quilt in the Moda booth!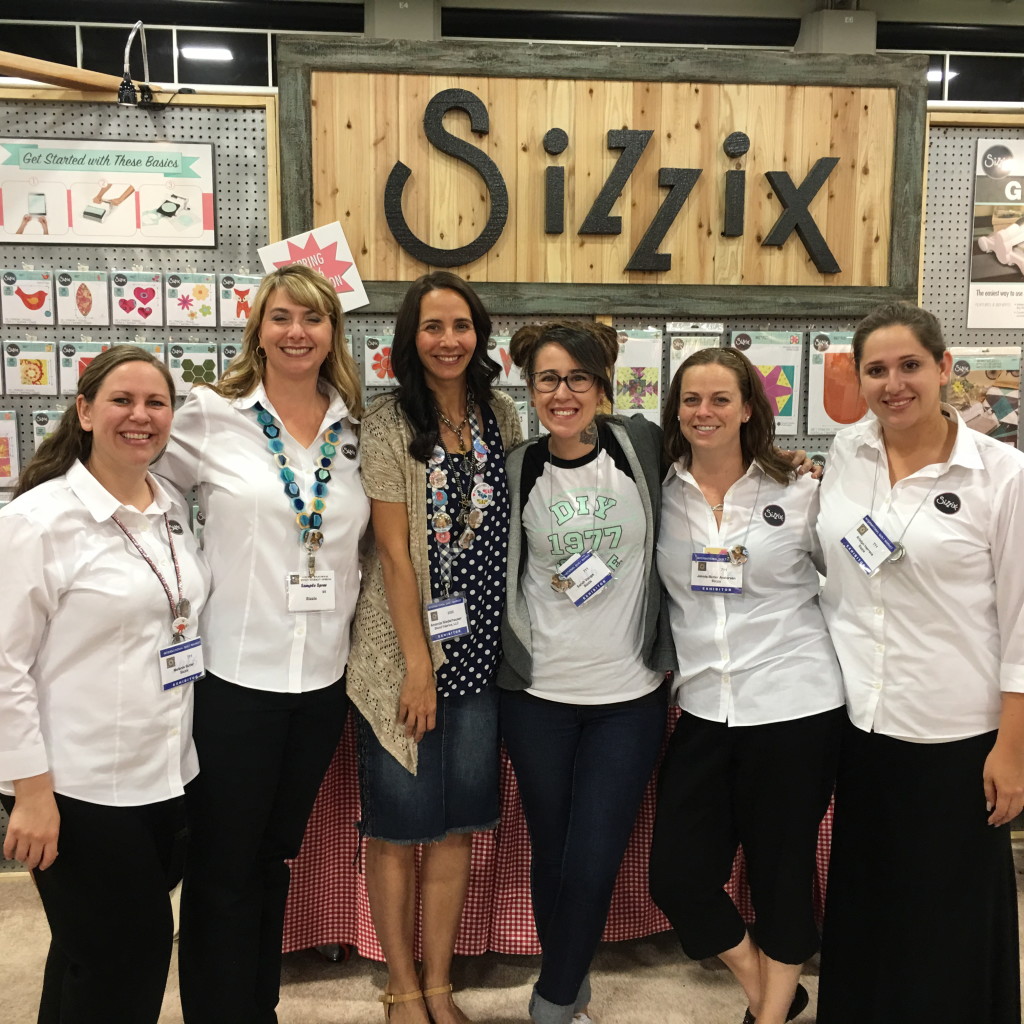 I got to meet all my friends from Sizzix!  They are so awesome!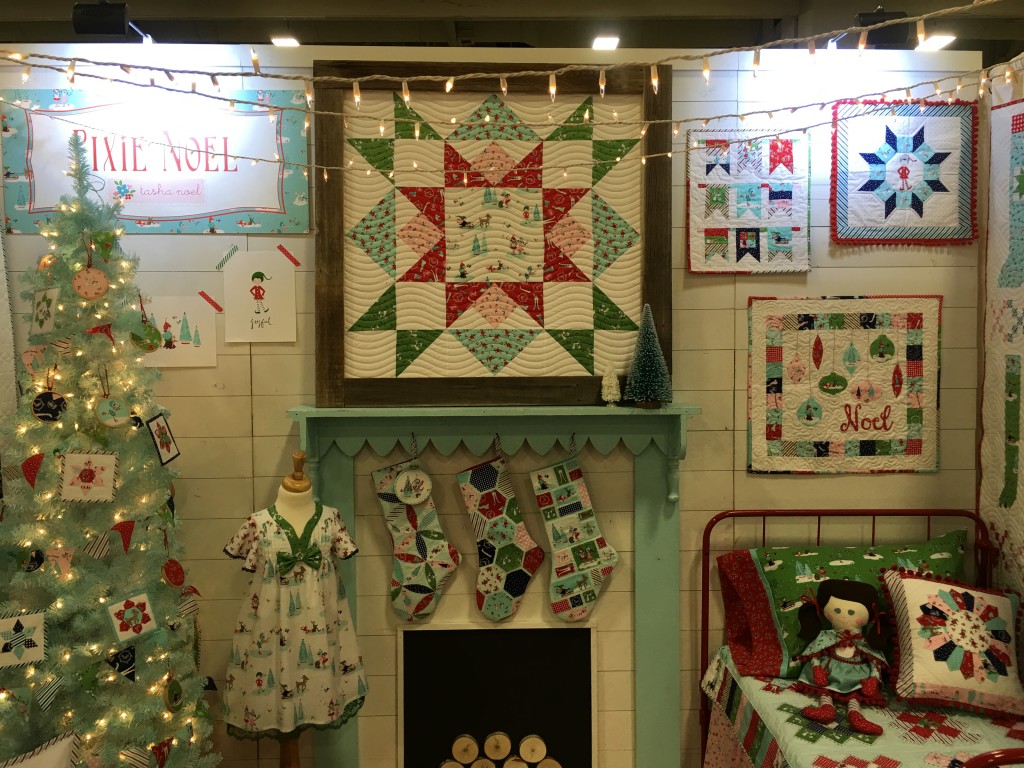 Tasha's booth made me wish it was Christmas already – and that's hard to do!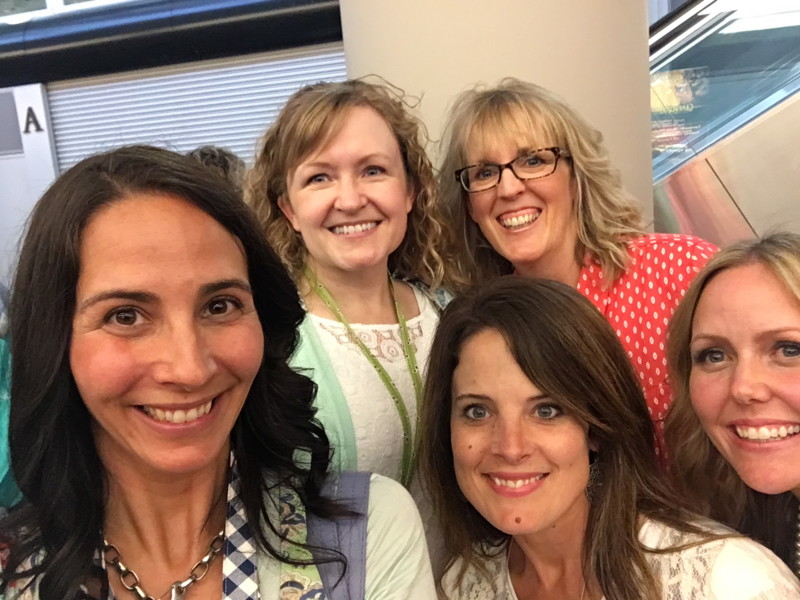 I had fun hanging out with Andy (A bright Corner), Jodi (Pleasant Home) and Amber (Gigi's thimble) and Brittney, Amber's sister.  We spent an hour in line waiting for sample spree to start – after that it was everyone for herself!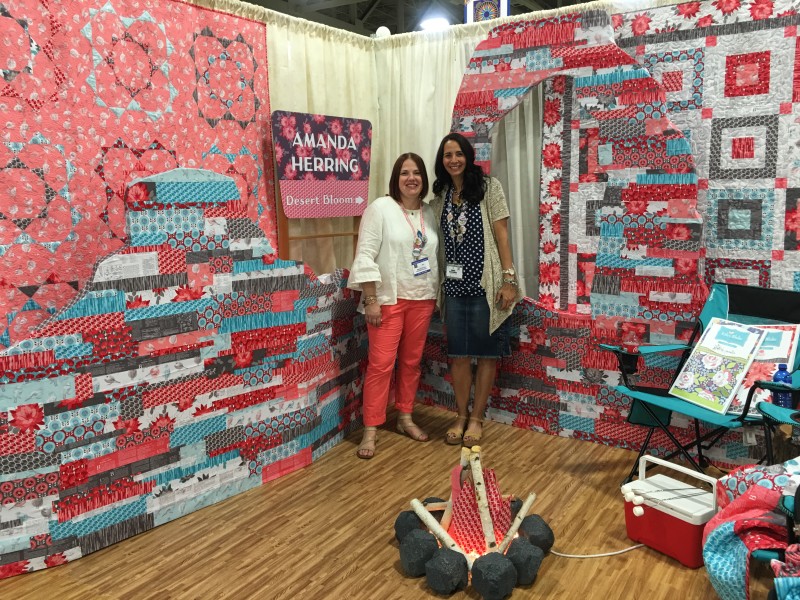 Amanda Herring's booth was super awesome and I loved getting to see her again.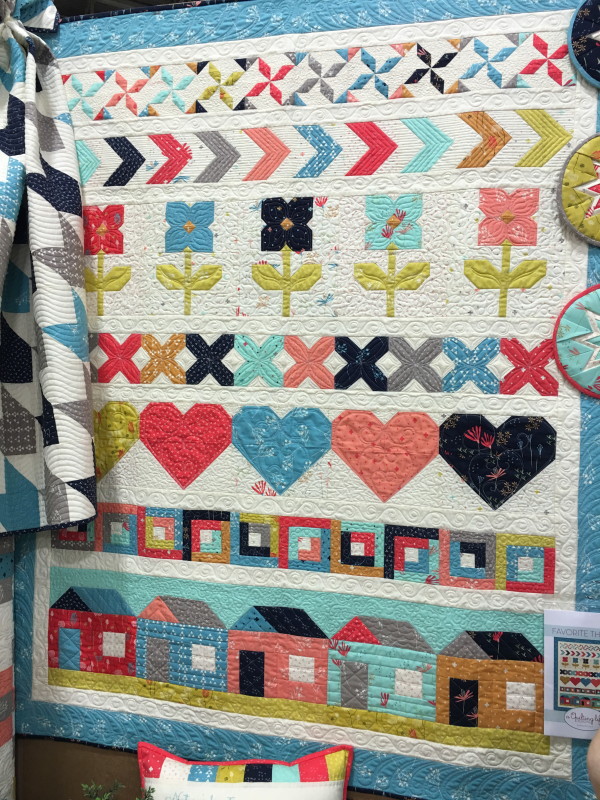 I cried when I had to go home.  Back to life, back to reality, but at least I have lots of fun memories and at least there's Instagram to stay connected 🙂