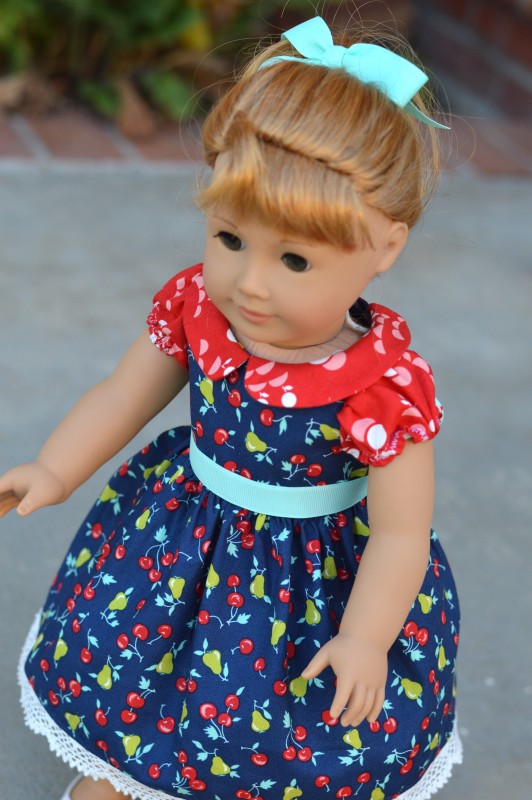 My friend Erin Hentzel has just released her latest book called Doll Days!
Doll Days! is a fabulous doll clothes pattern book, inspired by vintage styles and designed with modern flair for 18″ dolls, such as the American Girl Doll.
I love this book!  It has fabulous pictures, instructions, and patterns.  To be honest, I've never sewn a doll dress before (gasp).  My mom always sews the dresses for the dolls.  The instructions were easy to follow and the dress came out perfect!  I can't wait to make more of these little dresses – how perfect for birthday or Christmas gifts!  There are also suggestions of how to change up the patterns or add embellishments.  You can follow the basic patterns and then add your own creativity.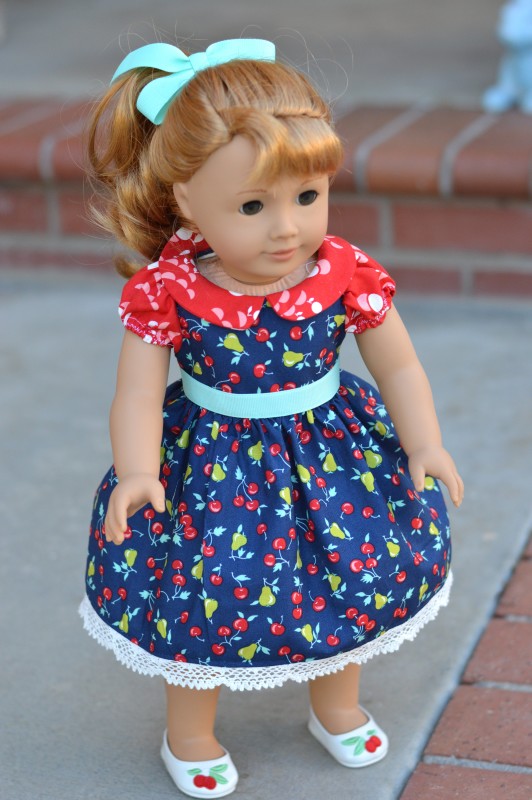 I made the Vintage Party Dress with elastic sleeve.  This is my favorite style of dress and I think it would be so fun to make Sally and dolly matching dresses sometime!  The dress I made for the Mary Ellen doll is from Vintage Picnic by Moda.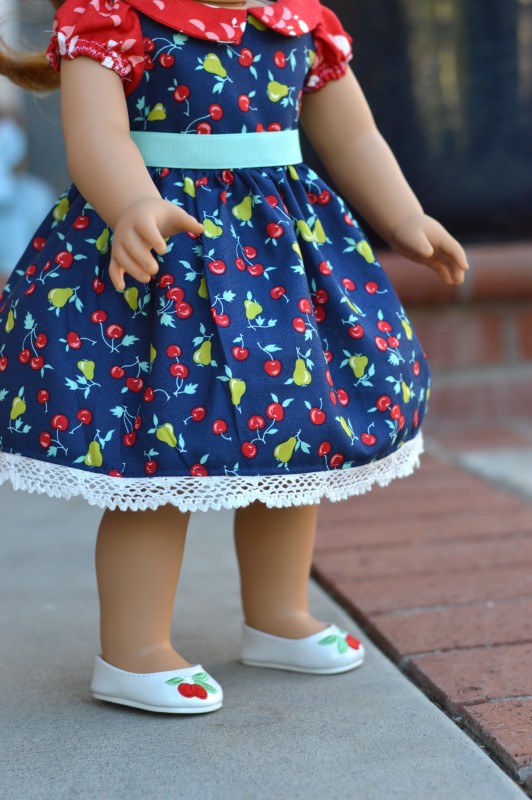 I added a little lace trim to the hem and a ribbon sash.  I love that the shoes match!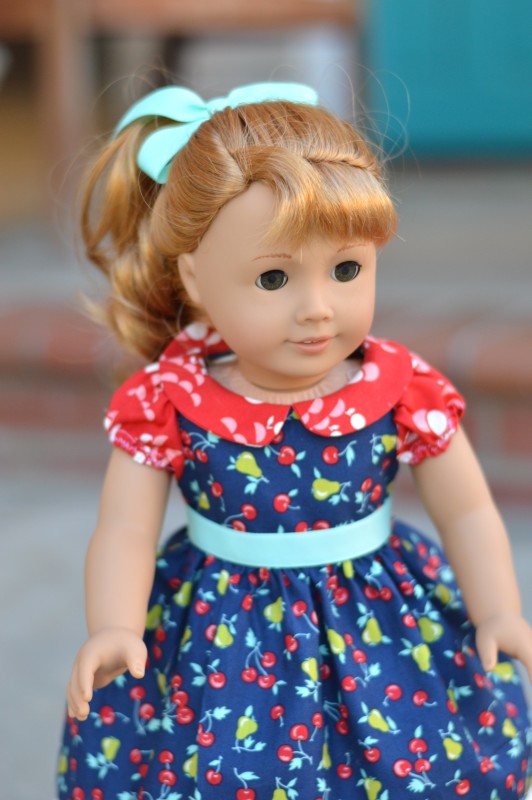 Check out these fabulous designers to see even more Doll Days! inspiration 🙂
Here's the complete schedule:
June 13 Kickoff! Erin on the  C&T blog
June 14 Amanda on  Jedi Craft Girl
June 15 Erin on  Dear Stella
June 16 Karen on  Karen Mom of Three
June 17 Erin on  Sew Mama Sew
June 20 Lindsay on  Lindsay Sews
June 21 Jane on  Janie Carroll Designs
June 22 Bonnie on  Fishsticks Designs Blog
June 23 Tracy on  Generation Q Magazine
June 24 Rachael on  RJR Blog
June 27 Cherry on  Cherry Blossoms Studio
June 28 Final stop! Erin (me!) on  Avery Lane Sewing