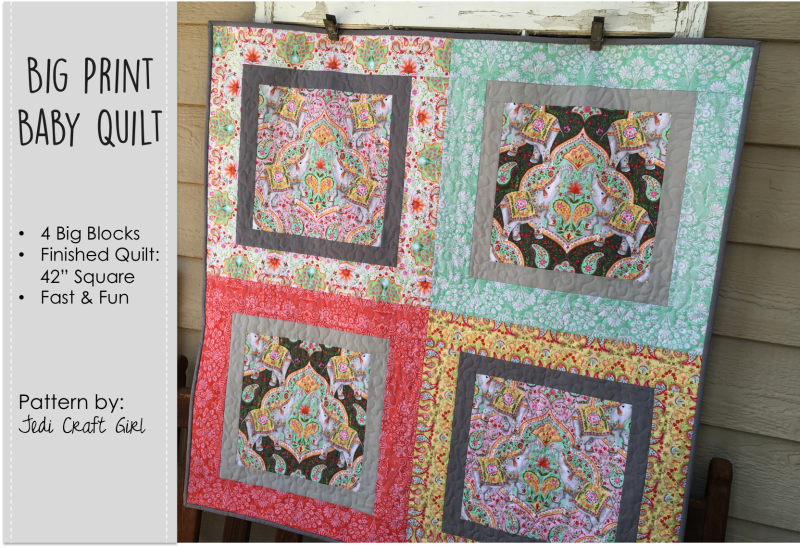 I love big prints and I cannot lie!  Especially big prints with animals!  Sometimes it's hard to figure out what to do with big theme prints and it seems all the quilt patterns out there require cutting fabric into tiny pieces.  I came up with this quilt pattern because I wanted to showcase the large elephant print in this new line of fabric by Blend called Season of Love.  My friend recently had a baby girl and she loves elephants!  So this was the answer!  The quilt consists of 4 big blocks sewn together in a 4-Patch.  All you need is about an hour to put the quilt top together – whooo hoooo!!!
Here's how you can make one!  All seams 1/4″
Fabric Requirements:
1/2 yard dark theme print
1/2 yard light theme print
1/3 yard light gray
1/3 yard dark gray
1/4 yard (4) different accent fabrics
1/2 yard binding
1 1/2 yard backing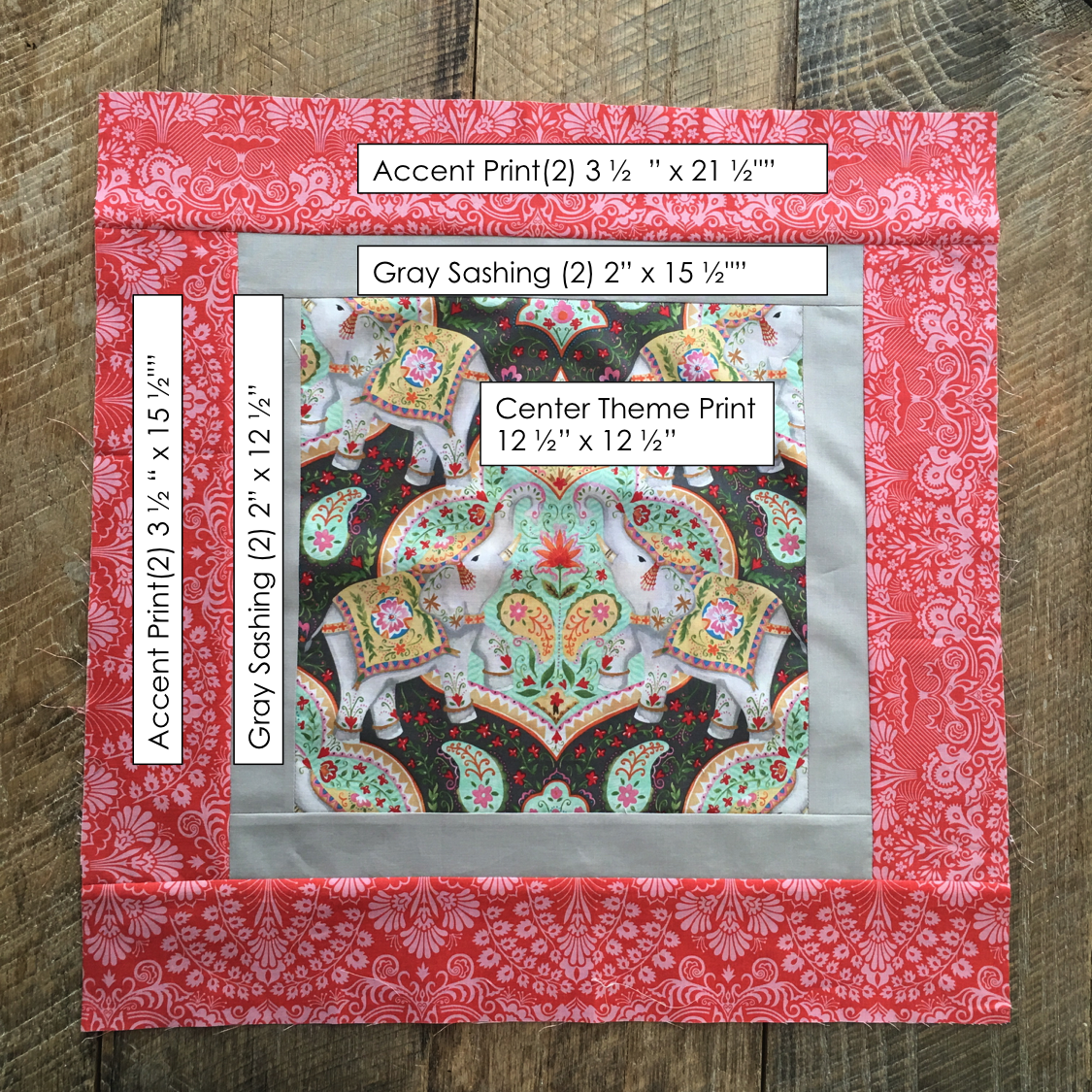 Begin by cutting the fabric according to the cutting diagram above.  Sew the side gray sashing strips to the theme print center.  Press.  Sew the top and bottom gray sashing strips.  Press.  Sew the side accent print strips.  Press.  Sew the top and bottom accent prints.  Press.  Make 4 big blocks.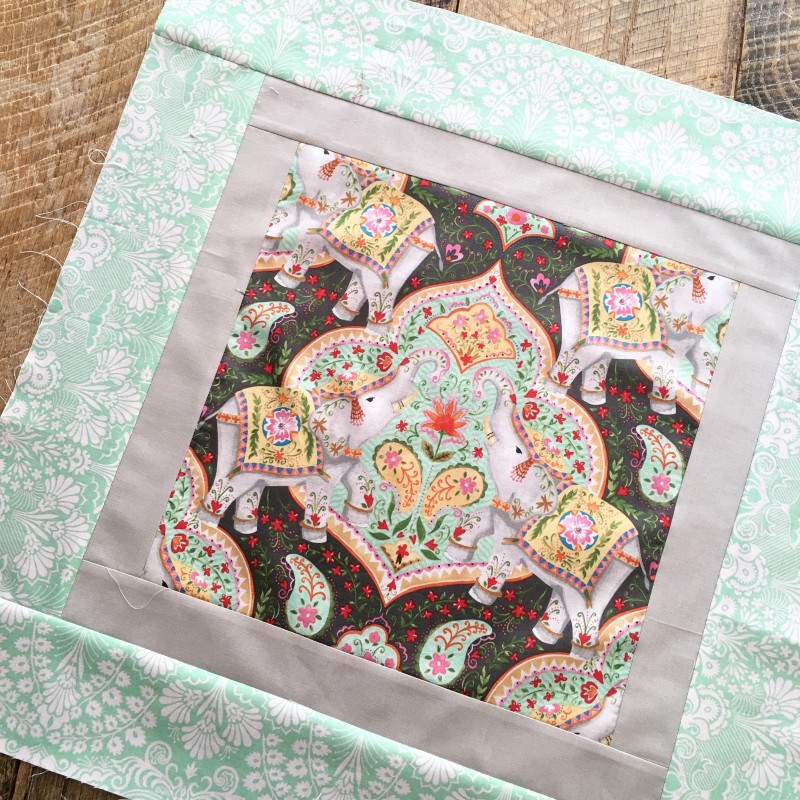 Notice the light theme print has dark gray sashing and the dark theme print has light gray sashing.  Sew the 4 big blocks together as you would a 4-patch.  Press.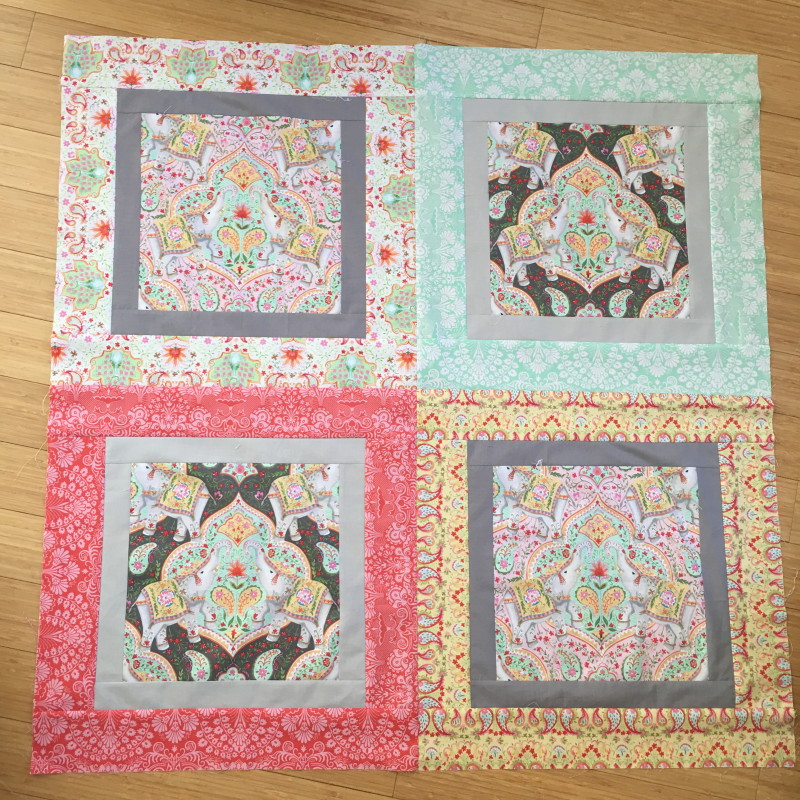 Baste the quilt to the batting and backing fabric and quilt and bind.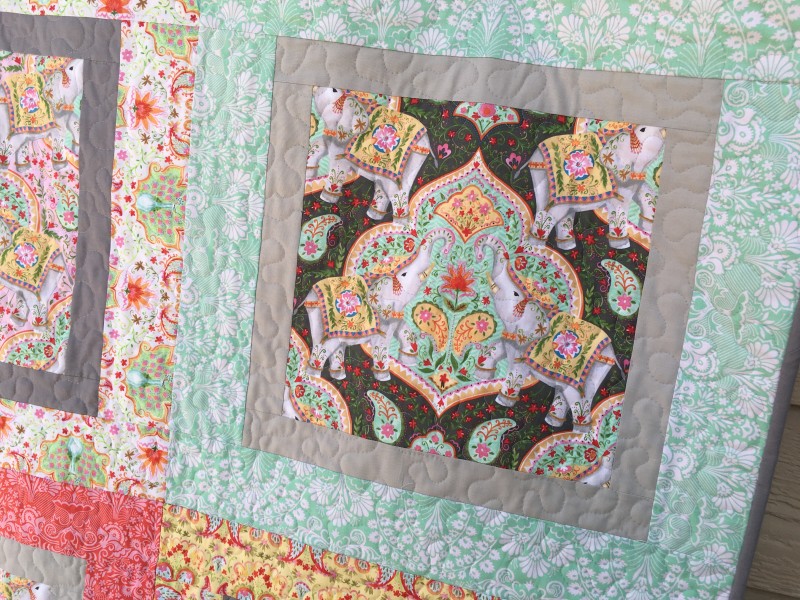 I love how this turned out!  You really get a feel of the theme print – and it is a large print!!
I can't wait to make another one of these in different fabrics!!! I'm thinking whales?  Cats?  Foxes?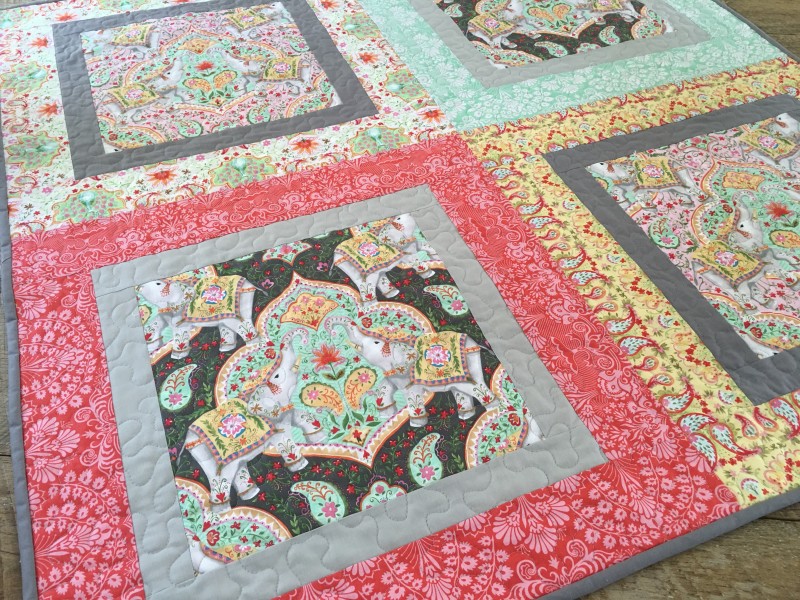 What are you waiting for!!  Go fetch some large prints!!!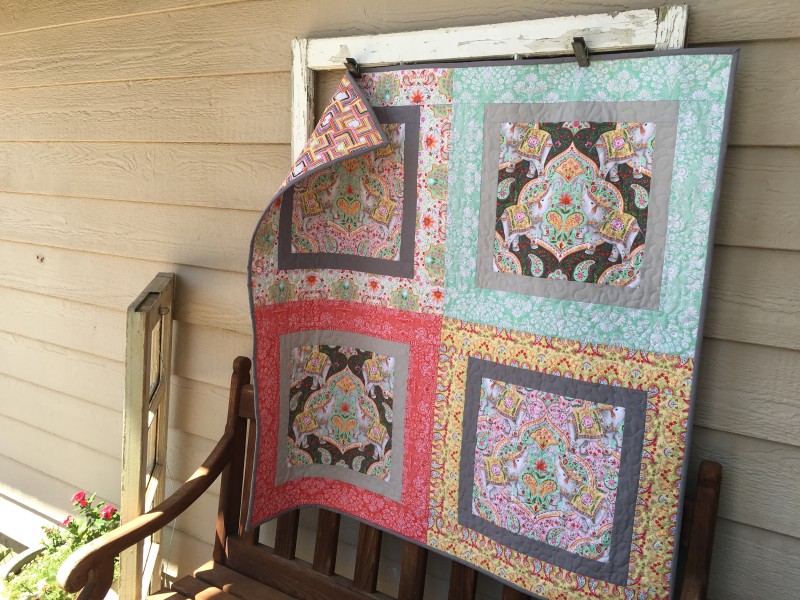 Save