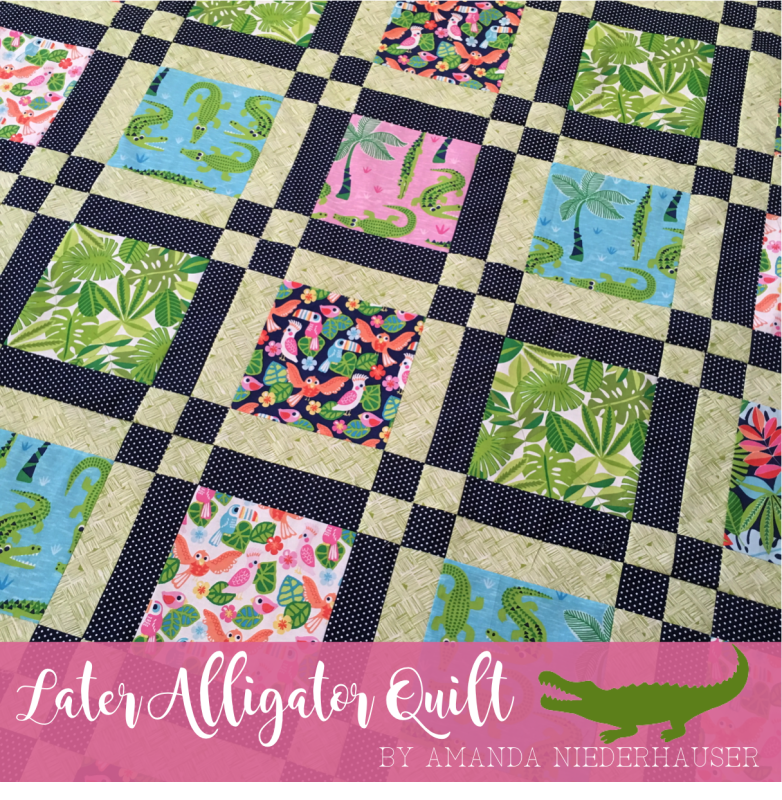 Sometimes you find a fabric and you just have to drop everything you're doing and sew something with it!  That's how I felt about this new line of fabric from Blend Fabrics called See You Later.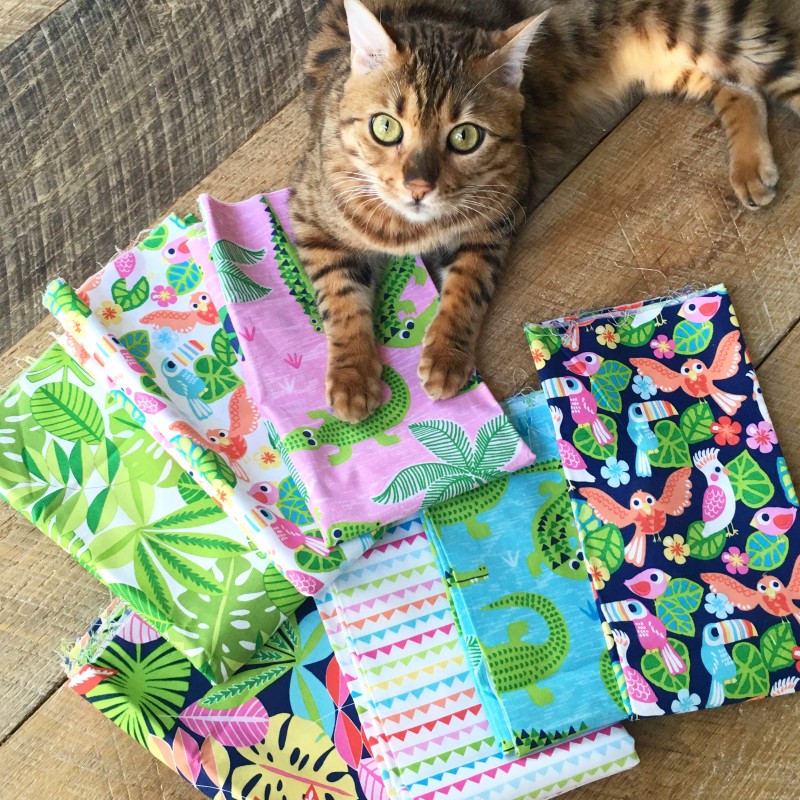 Mufasa was even smitten with the fabric and appeared to be guarding it!!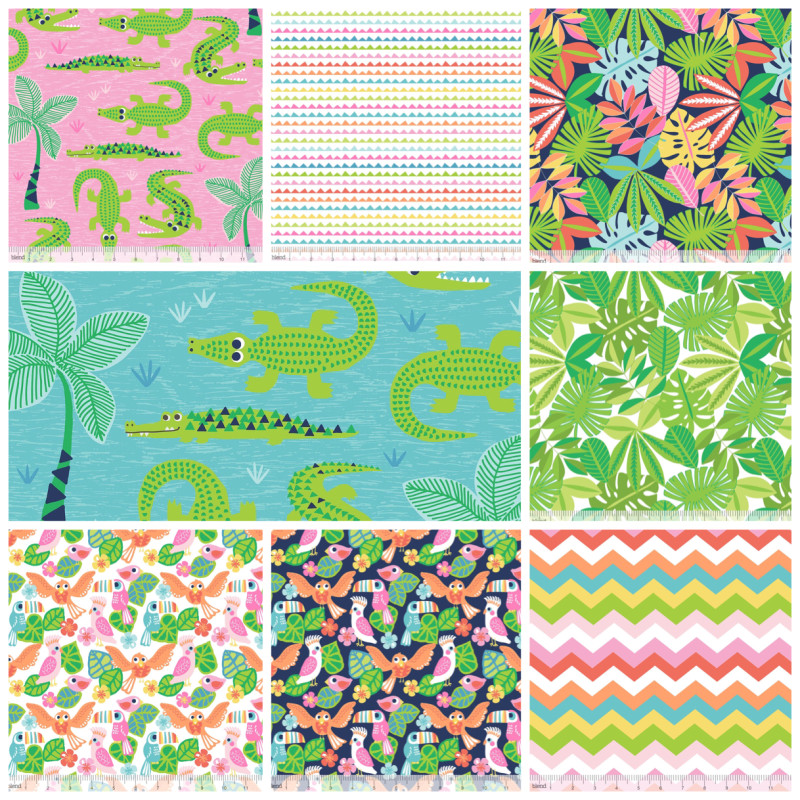 The colors are bright and the patterns are whimsical.  They would be perfect for a boy or a girl!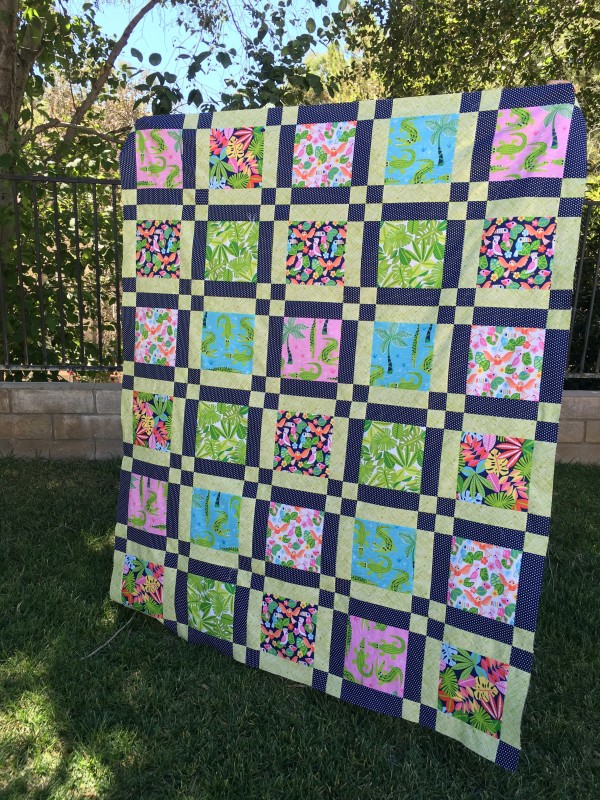 I created a pattern for you to download for FREE.  This is one of my favorite ways to show off big prints.  Click HERE to download the 3-page pattern.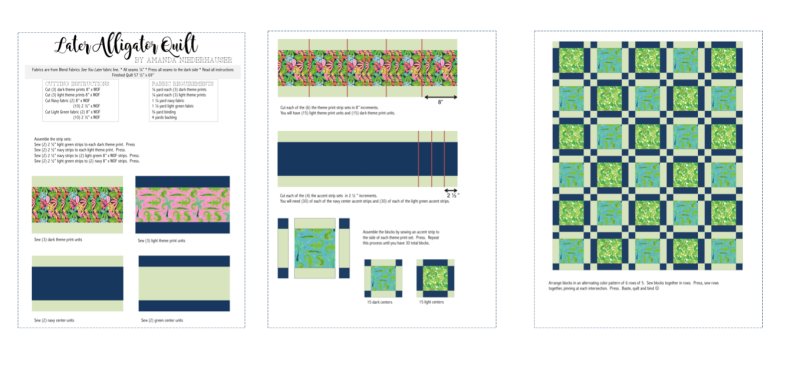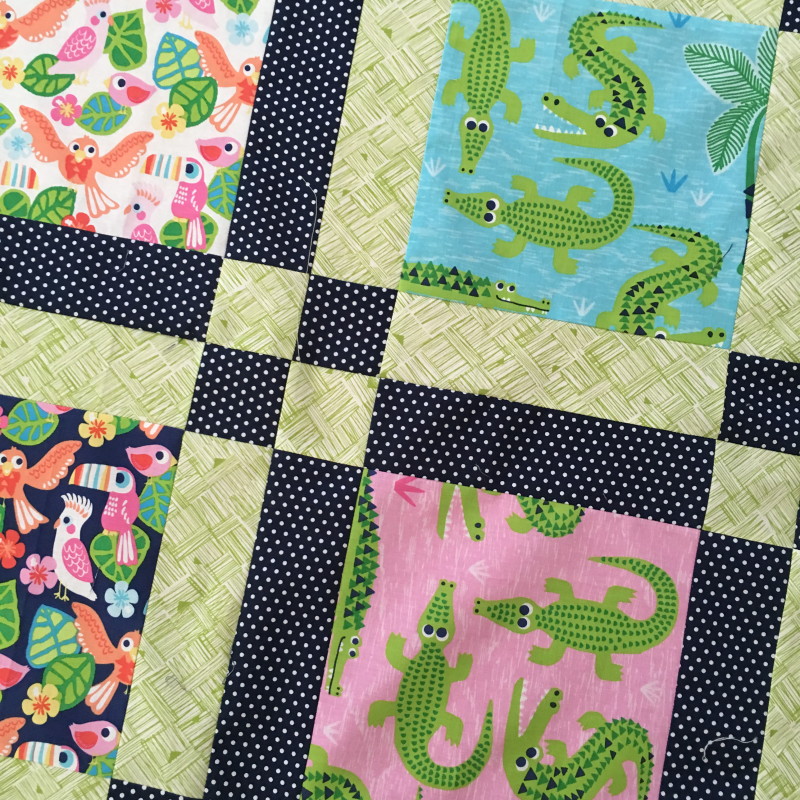 The pattern looks like I used solid navy and solid green, but actually I used a navy and white dot and a green and white print.  The quilt is made up of only 1 block made from 2 different color ways.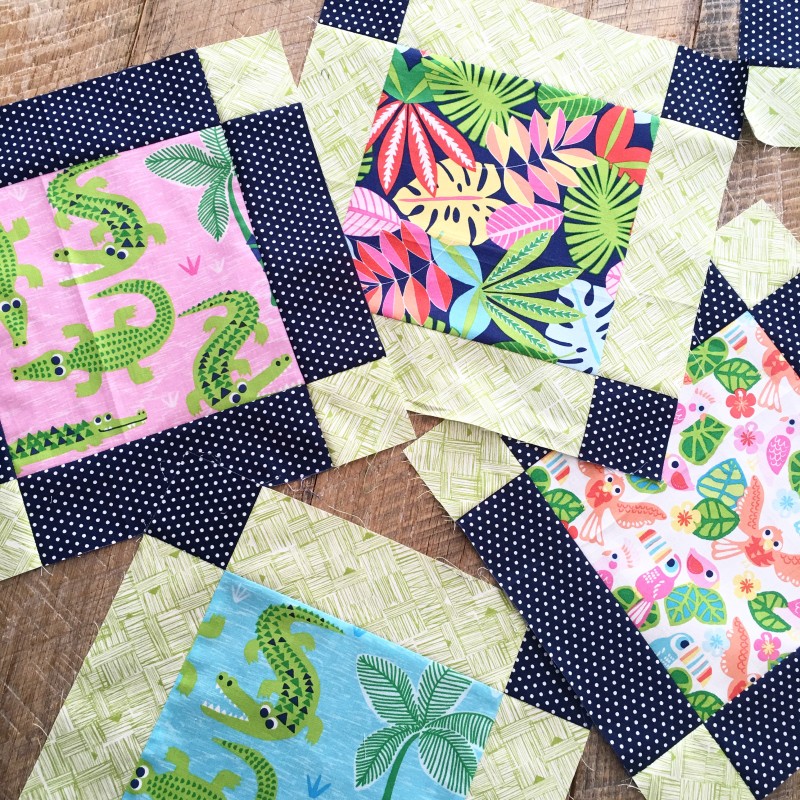 It sews up really fast and is the perfect project if you want to sew a quilt top in an afternoon.  That's usually all the time I've got!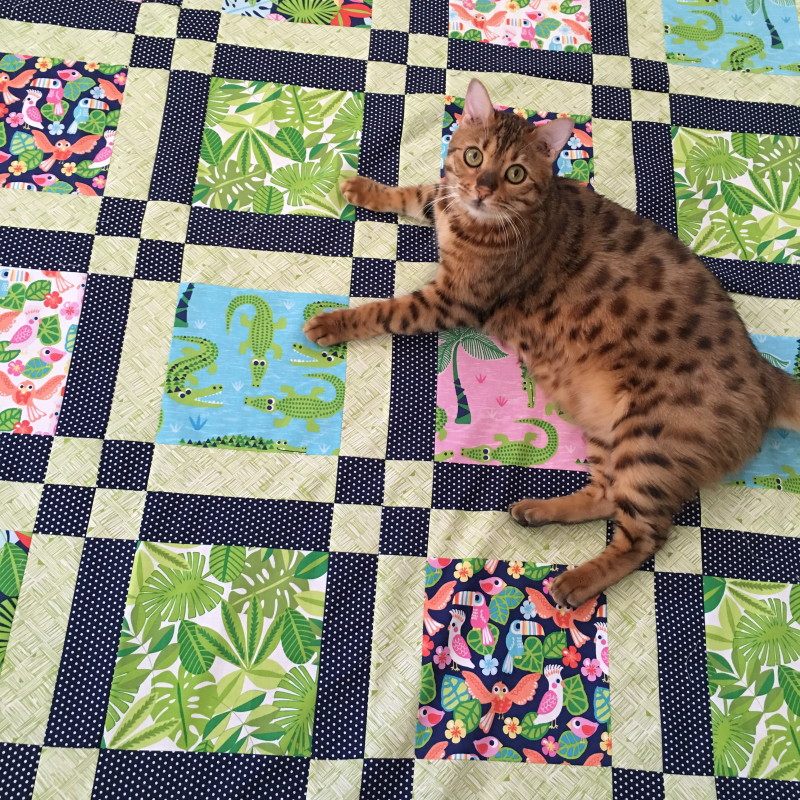 Mufasa thinks the quilt is his and my 16 year old daughter also claimed it for her own!