Isn't this the cutest fabric from Art Gallery!!  It's called Pandalicious and it makes me want to go to the zoo and see some pandas!  Cherry blossoms, bamboo teepees and cuddly pandas!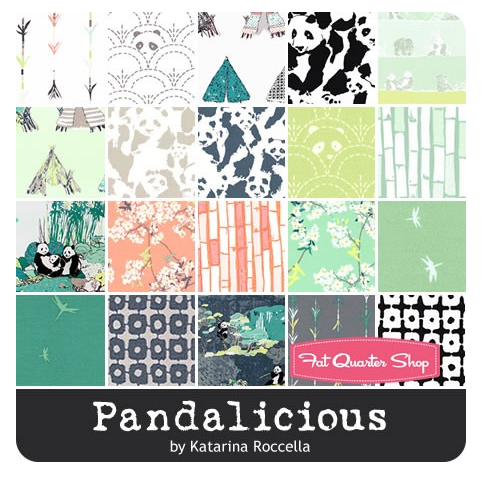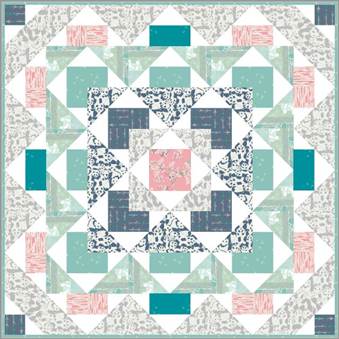 I had so much fun putting this quilt together.  It looks complicated but its really rather simple.  It consists of lots of these blocks: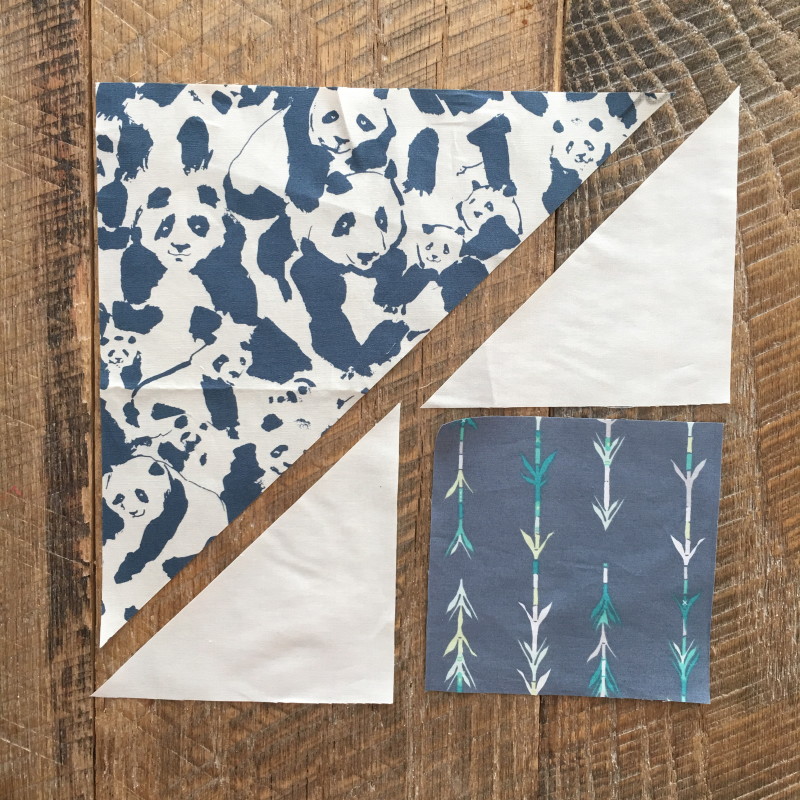 and a center block: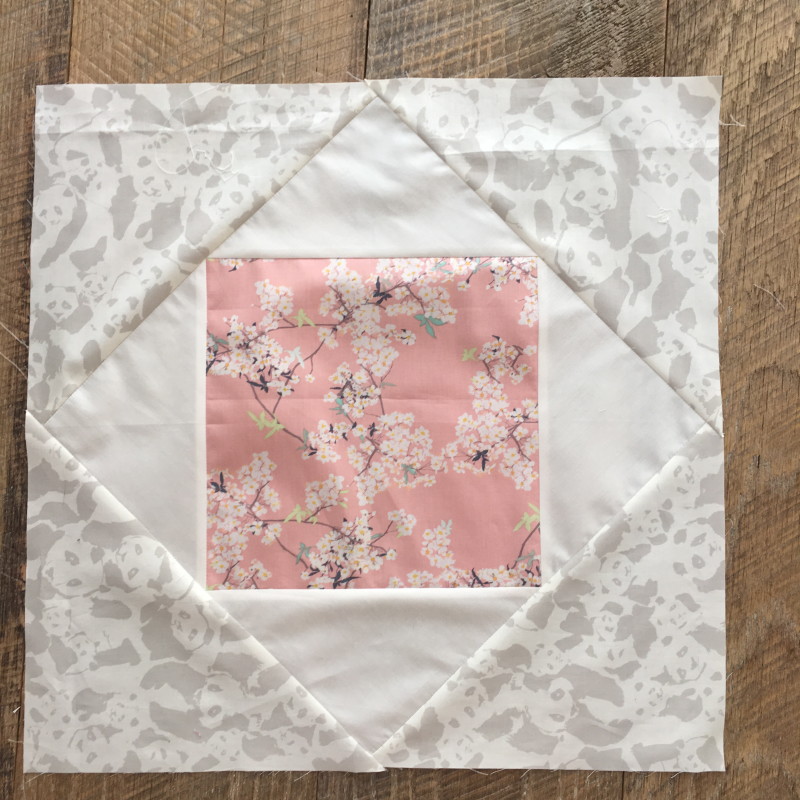 Once all the blocks are sewn together the assembly of the quilt is as easy as sewing squares together!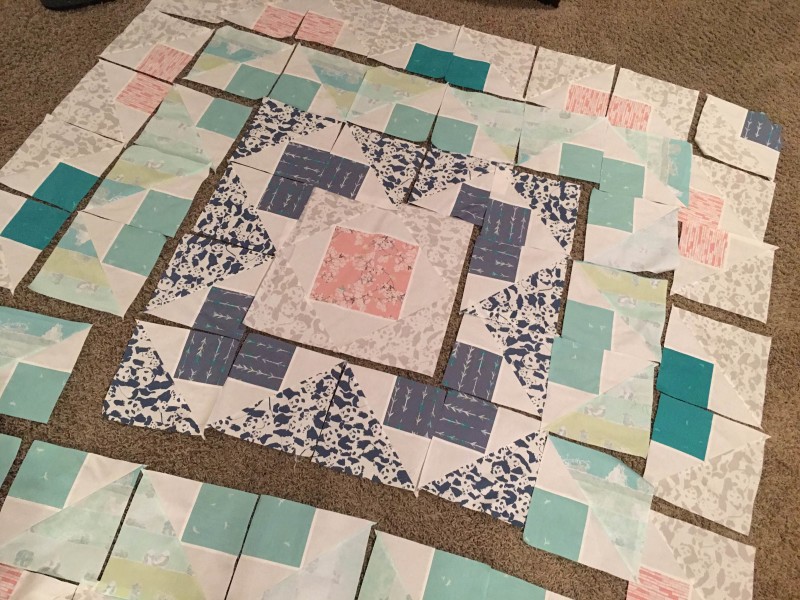 Just make sure to follow the placement carefully as shown in the pattern.  It is so cool when it comes together!  I will totally make this again.  I'm even thinking just the center portion of this quilt would make a fun table quilt or wall hanging!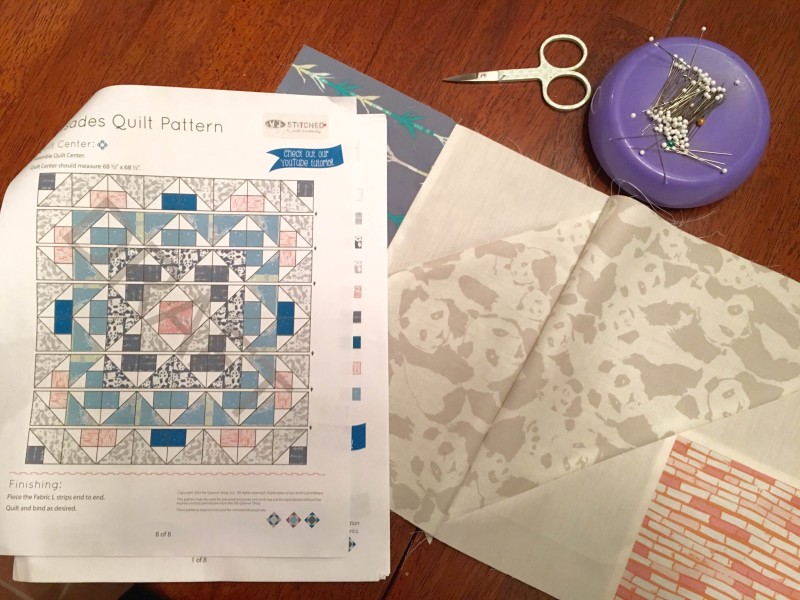 The colors are amazing in person and the pandas are just the cutest!  I hope you get a chance to make this quilt!!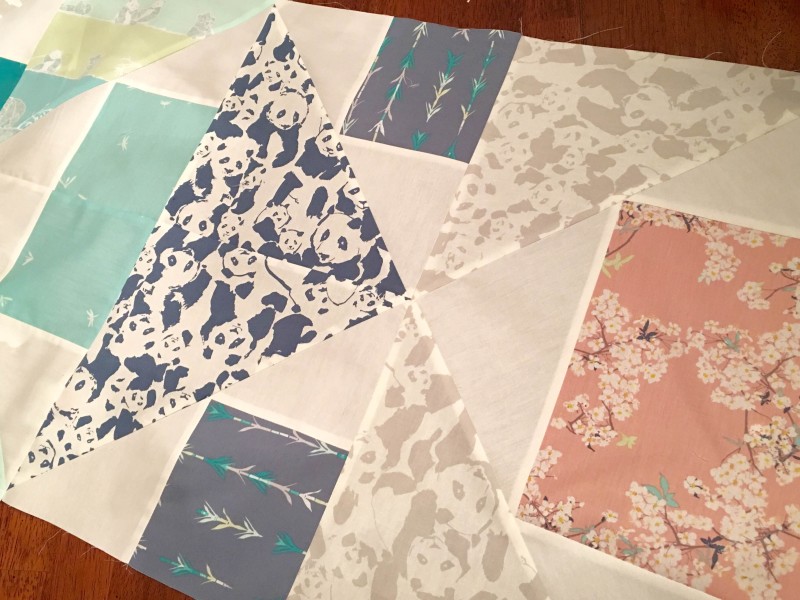 Check out the other designers who have put together a Palisades Quilt!!!
Tina from Emily Ann's Kloset
Amy from Diary of a Quilter
Maureen from Maureen Cracknell Handmade
Erica from Kitchen Table Quilting
Melissa from Happy Quilting
Karin from Leigh Laurel Studios
Rachael from The Floral Suitcase
Amanda from Jedi Craft Girl
Megan from Quilt Story
Heather from Quilt Story
Melanie from Mostly Crafty
Brooke from Silly Mama Quilts
Afton from Quilting Mod