Today is my turn on the Pretty Playtime Quilt Blog Tour!  I love this sweet pattern book by Elea Lutz!  (Juicy tidbit…..Elea and I once spent a wild night together at an 80's dance club!!!)  The patterns for this entire quilt are in the spiral bound book available from Fat Quarter Shop.  You can make the sampler quilt or you can get creative with the blocks!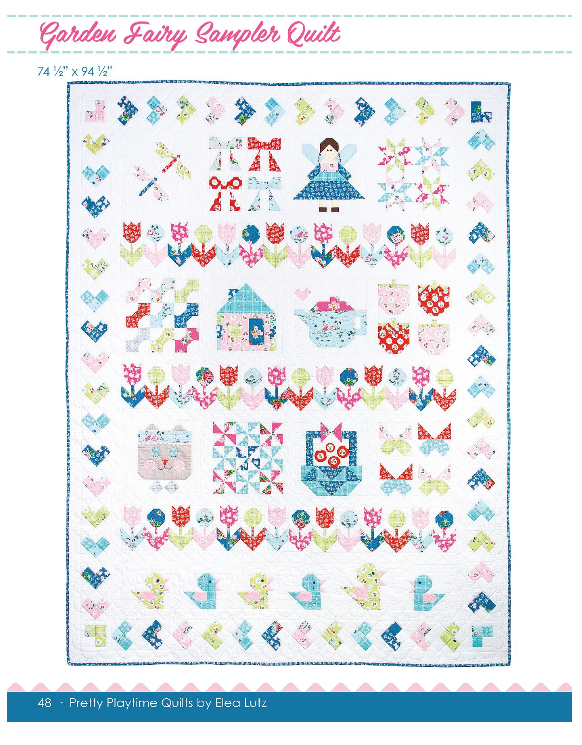 The fabrics used in the pattern book are from Elea's fabric line Strawberry Biscuit.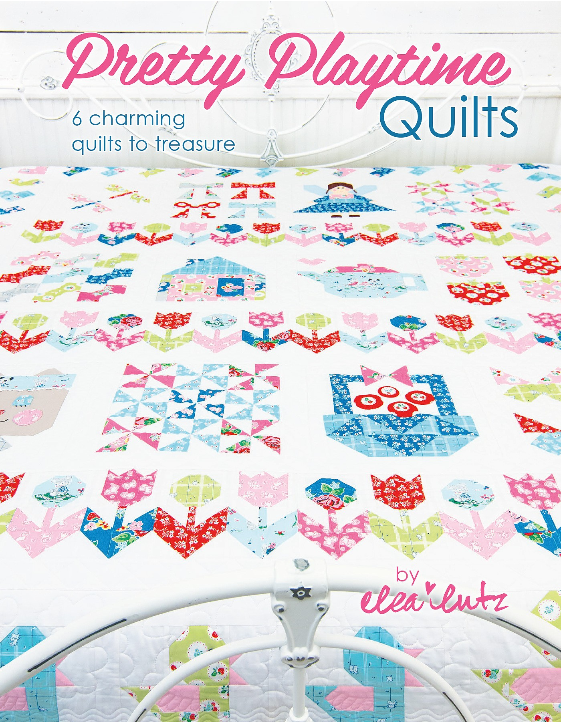 I choose to make a throw pillow out of the teapot block.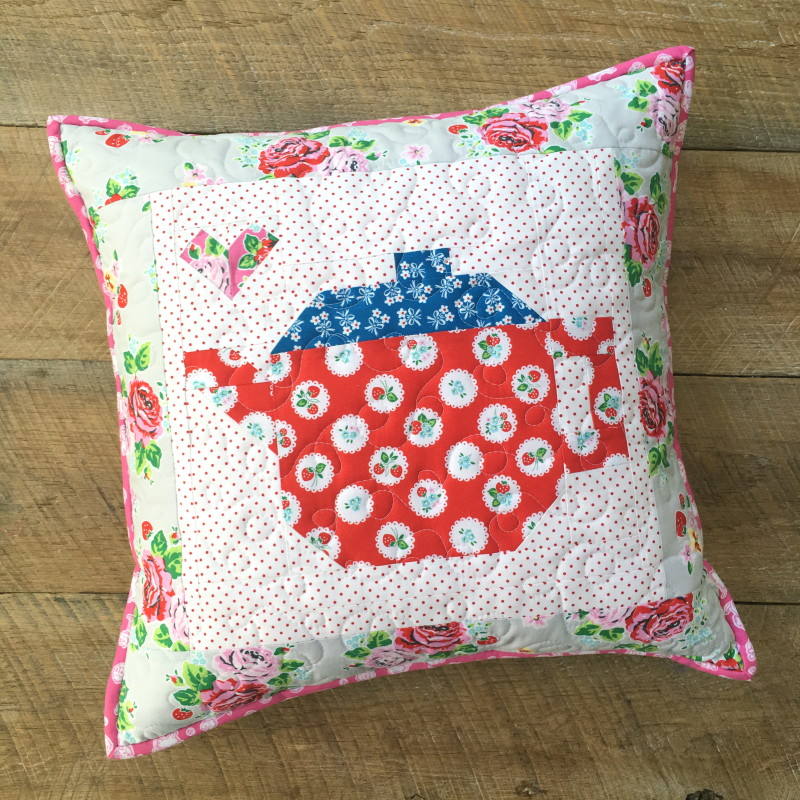 I sewed the block exactly like the pattern instructed.  I love how the instructions are super easy to read and the diagrams make sewing the block a snap.  I added a 1.5″ border around the teapot followed by a 3.5″ floral border.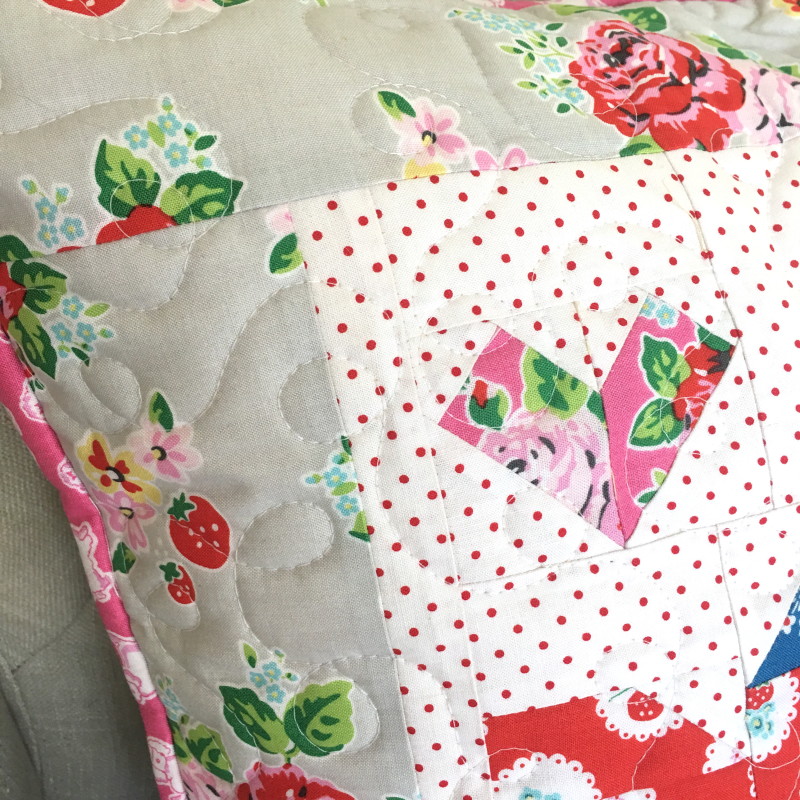 I quilted the entire block like you would a mini quilt.  I trimmed it down to measure 20″ square.  Before adding the binding I sewed a 20″ x 20″ back with a zipper.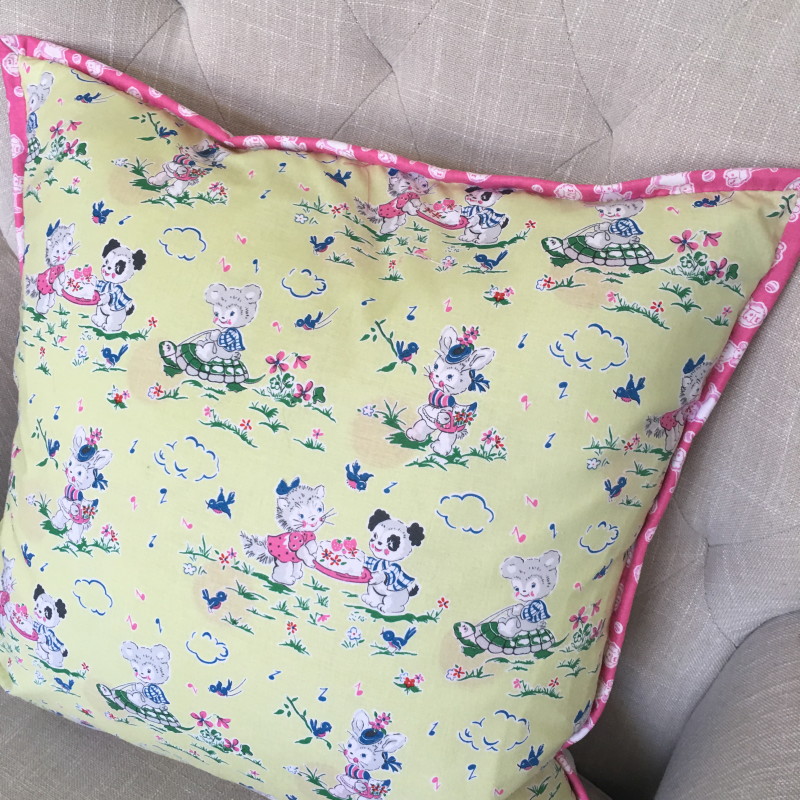 I basted the quilted front to the pillow back wrong sides together with a 1/8″ seam all the way around.  Then I added the binding just like you would a quilt.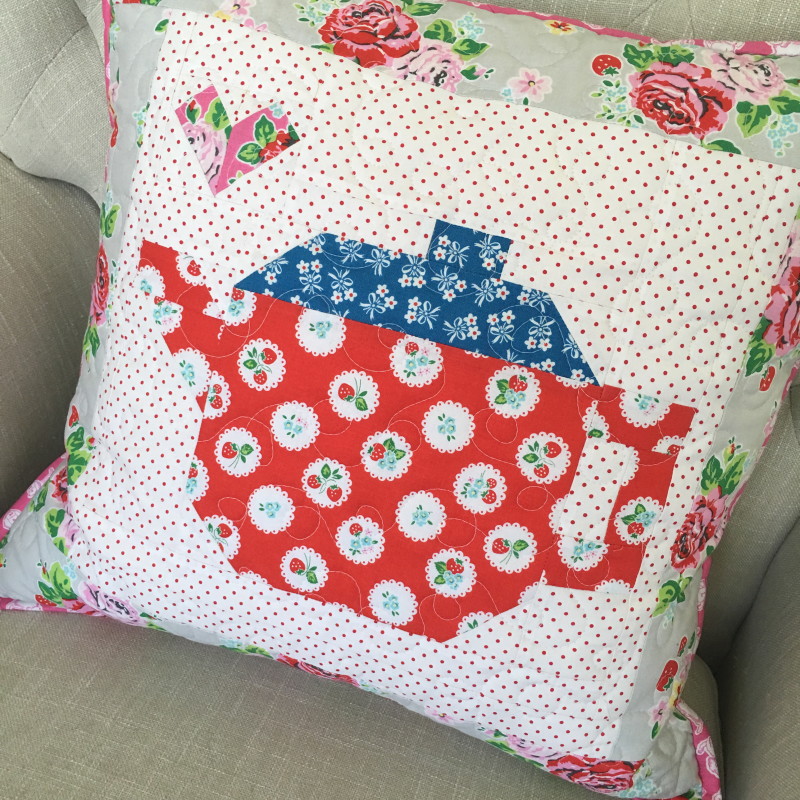 I inserted a 20″ down pillow form.  It's super soft and perfect for propping your head while reading or watching a movie 🙂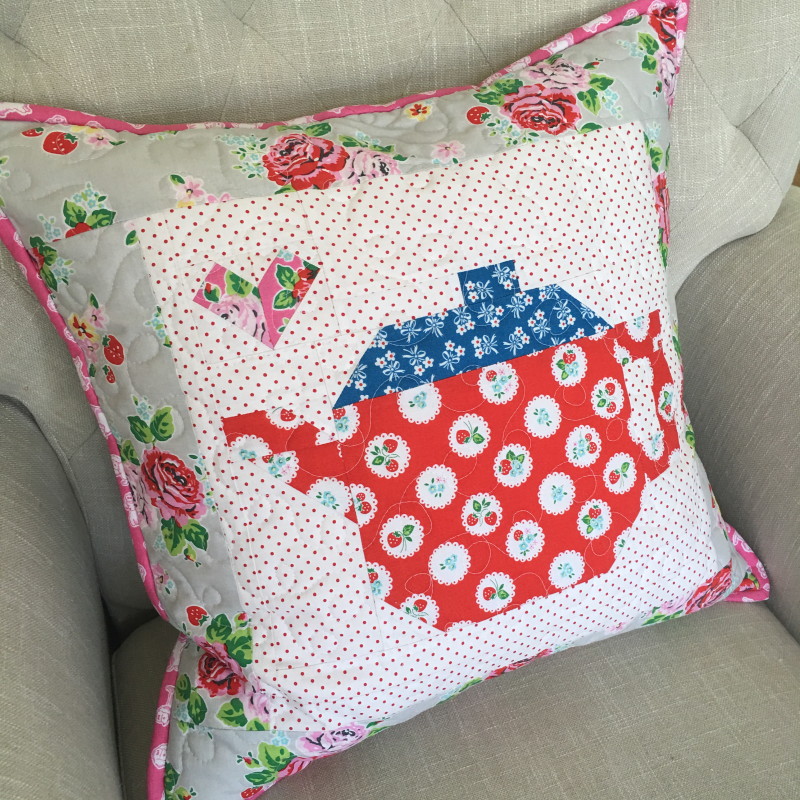 Be sure to check out a new block from a new designer each week!  You will love all the inspiration!
Week 2 – Erin from Why Not Sew?
Week 3 – Wynn from Zakka Art
Week 4 – Anorian from Samelia's Mum
Week 5 – Amy from Diary of a Quilter
Week 6 – Renee from Sewn with Grace
Week 7 – Jemima from Tied with a Ribbon
Week 8 – Amanda from Jedi Craft Girl
Week 9 – Debbie from Happy Little Cottage
Week 10 – Tina from Emily Ann's Kloset
Week 11 – Erica from Kitchen Table Quilting
Week 12 – Kristyne from Pretty by Hand
Week 13 – Heidi from Fabric Mutt
Week 14 – Brigitte from The Family Hearth
Week 15 – Lorrie from Sew Mod Designs
Week 16 – Kristin from They Grow Up Too Fast