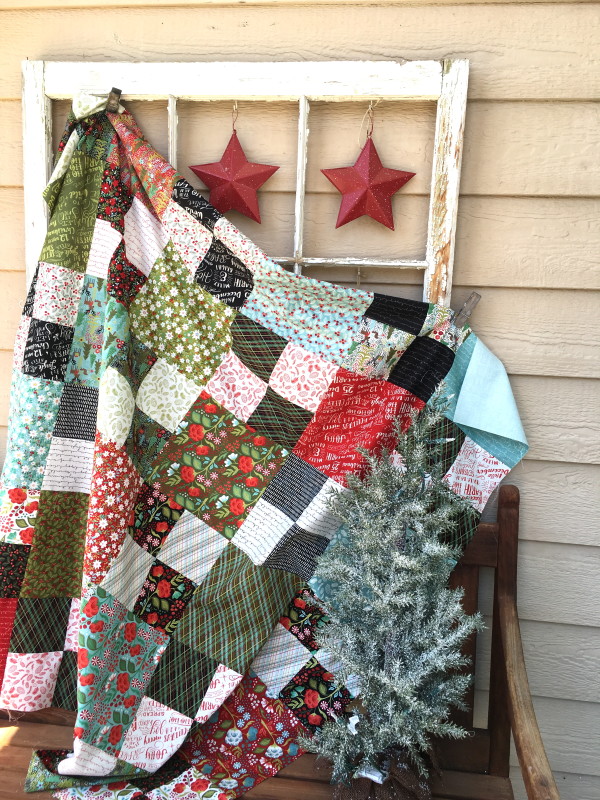 It's Christmas in July!  Why not sew a Christmas quilt when its 105 degrees outside!  I love quilt patterns that sew together FAST…..because I'm totally impatient and I have a roomful of fabric that I am dying to sew with.  I need to be able to make a quilt top in a day – better yet an afternoon!  This quilt pattern is perfect for speedy sewing!  Because it sews together so fast it would make a great birthday gift, baby gift, or Christmas gift – which is what mine is going to be 🙂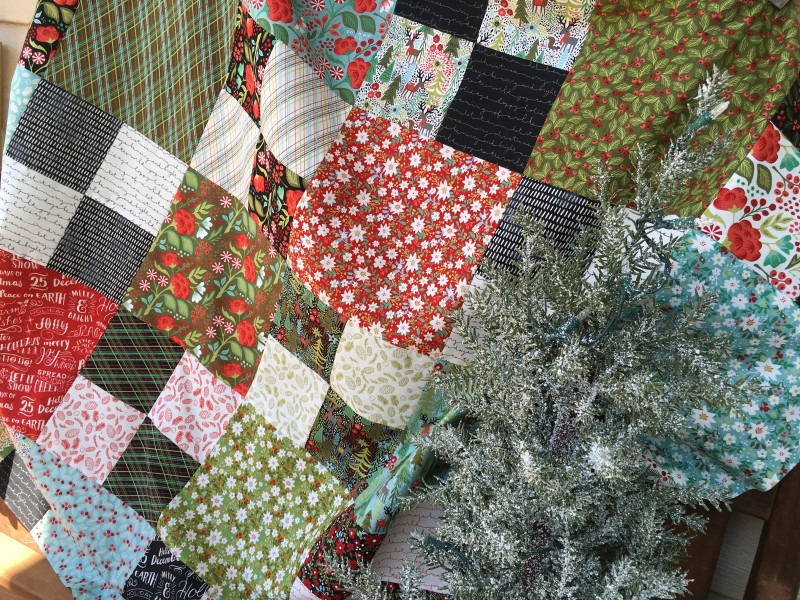 You can hop over to Fat Quarter Shop to  download the pattern, click HERE!!!  And you can watch this fun video tutorial!!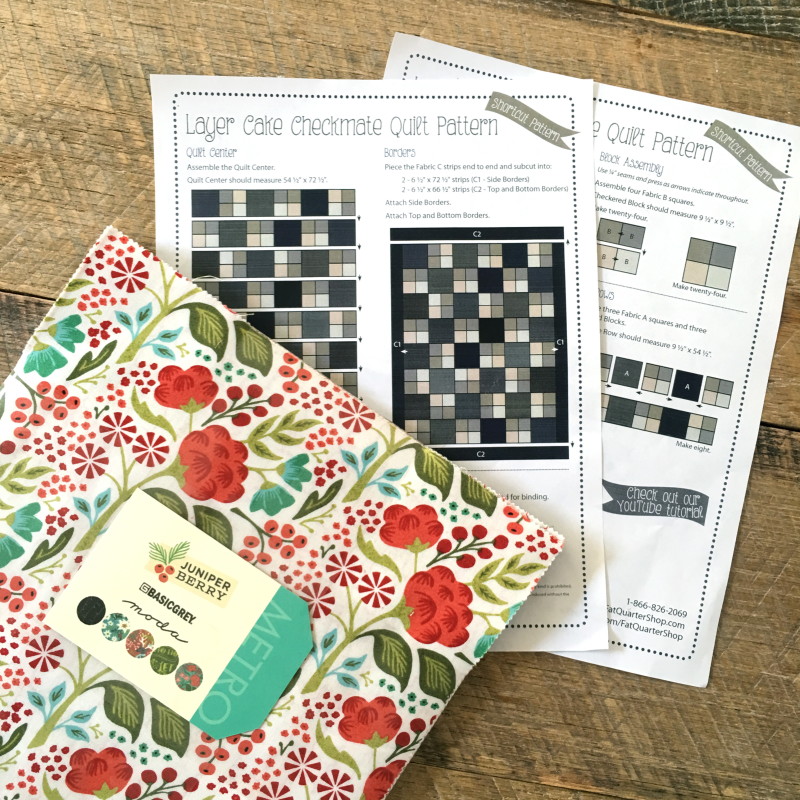 I choose the Juniper Berry Layer Cake by Basic Grey for Moda Fabrics.  It's the cutest!  I love all the wintry colors!  I used a different color placement with my quilt than the pattern suggests.  My layer cake didn't just have lights and darks.  Rather, it had lights, mediums, and darks.  The addition of black fabric turned the red, green, and aqua into mediums.  I didn't want just random black squares throughout the quilt that would draw your eye.  So I turned the 4-patch block into a checker board block using the blacks and lights.  I used the medium tones for the large squares.  I love the result!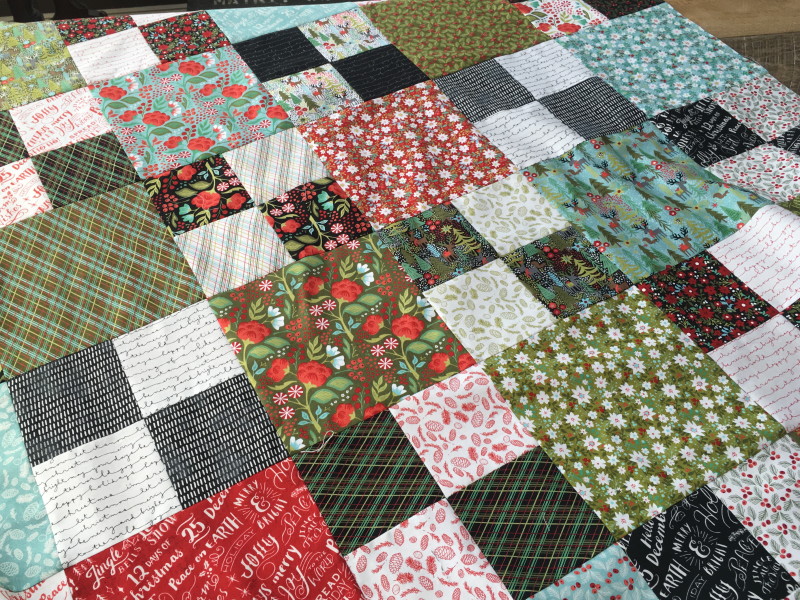 It makes a diagonal of black squares one way and a diagonal of light squares the other way.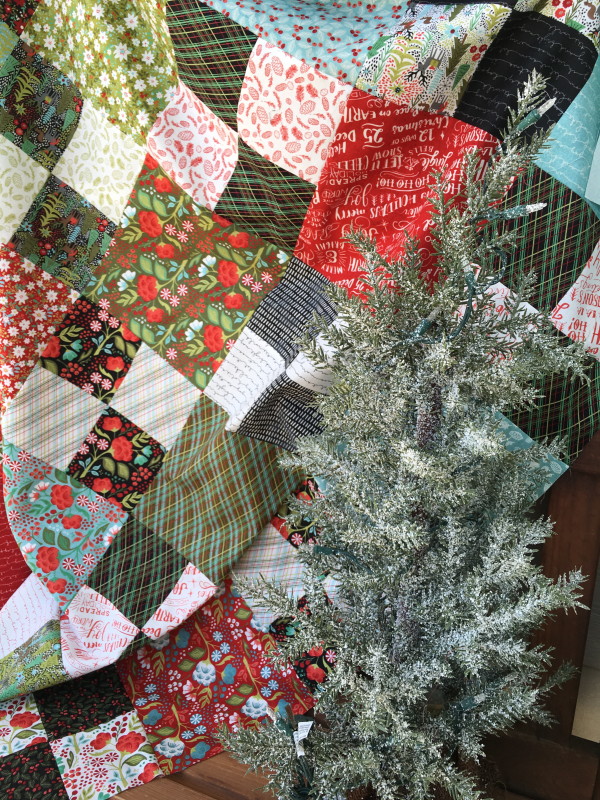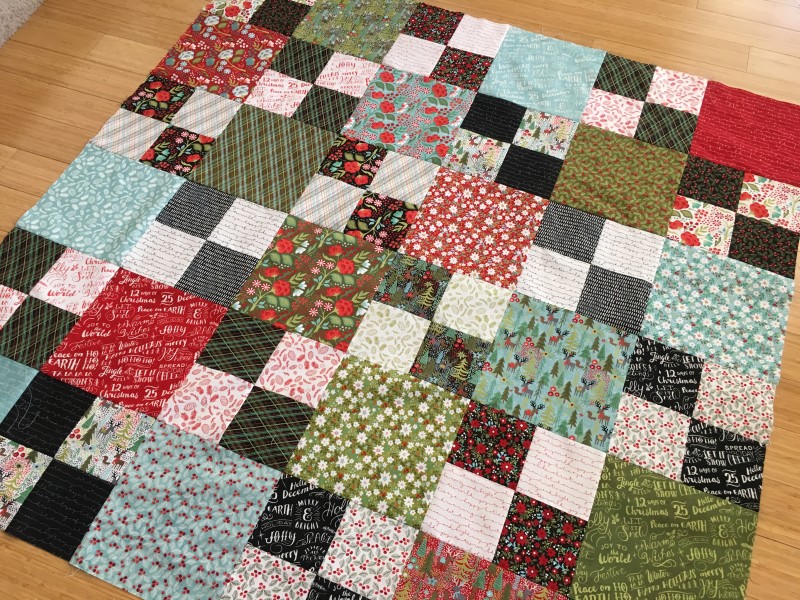 I also turned my quilt into a square so the the diagonal lines would be even.  I'm also not a fan of quilt borders – not sure why 🙂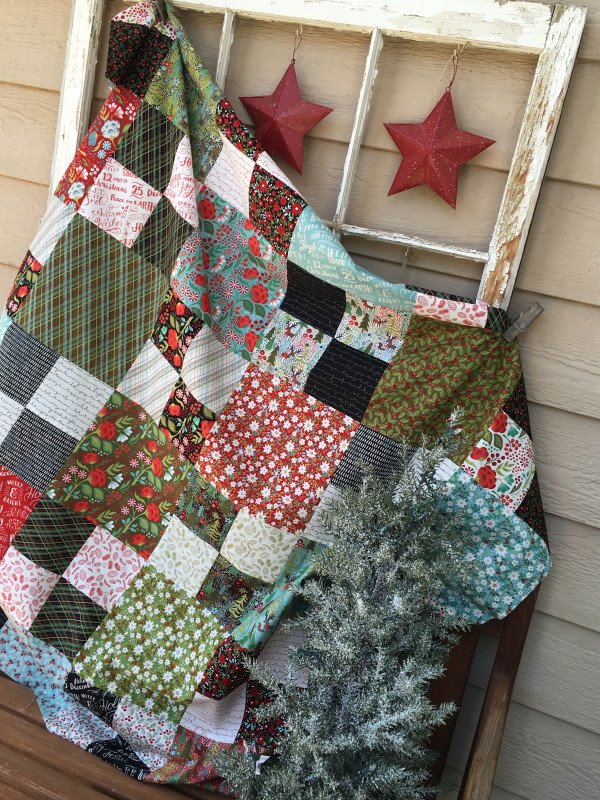 Check out these amazing designers to see their version of Layer Cake Checkmate!!
Peta from She Quilts a Lot
Melanie from Mostly Crafty
Connie from Freemotion by the River
Melissa from Happy Quilting
Heidi from Buttons & Butterflies
Amanda from Jedi Craft Girl
Tina from Emily Ann's Kloset
Sherri M. from A Quilting Life
Andy from A Bright Corner
Anorina from Samelia's Mum
Sherri F. from This & That Patterns
Brooke from Silly Mama Quilts