I'm super excited to announce my latest quilt pattern called Alice's Crossroads which is inspired by Blend Fabrics' Wonderland fabric line.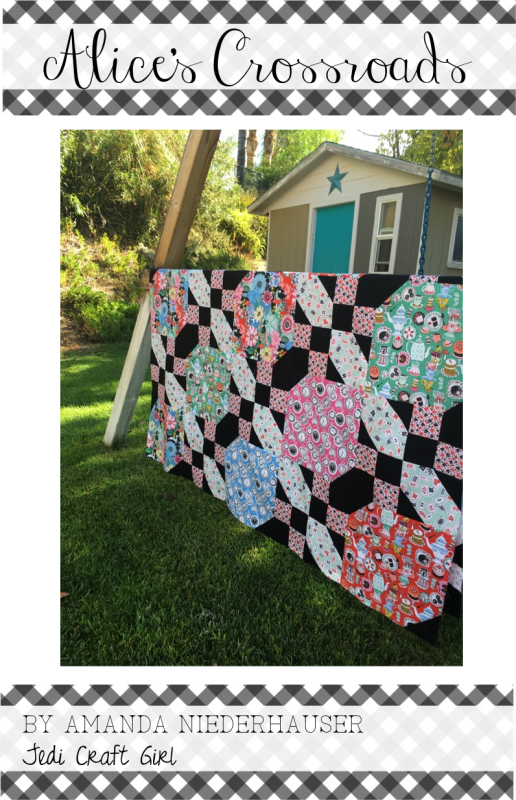 One day Alice came to a fork in the road and saw a Cheshire cat in a tree. "Which road do I take?" she asked. "Where do you want to go?" was his response. "I don't know," Alice answered. "Then," said the cat, "it doesn't matter."
I love this scene because we learn a lot about life from the Cheshire Cat's answer and this totally inspired the quilt!  The quilt actually has several different paths and so it's up to you to choose which way to go!  You can purchase the pattern in my Etsy shop for instant PDF download 🙂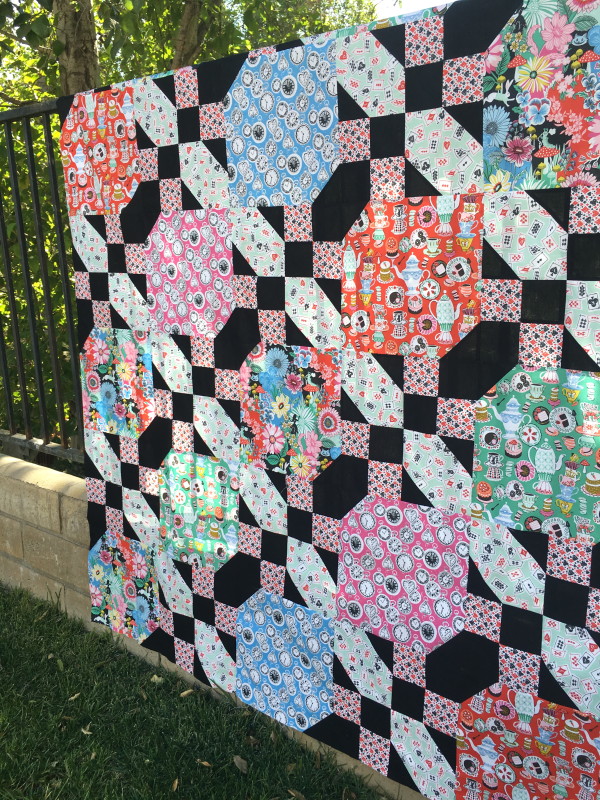 I am always drawn to large theme prints. It's hard finding patterns that let you use large cuts of fabric to showcase these prints. I love designing quilt patterns that let you do just that. This quilt would be fun to use with all different theme fabrics: character, sports, animal, etc. Get creative!!!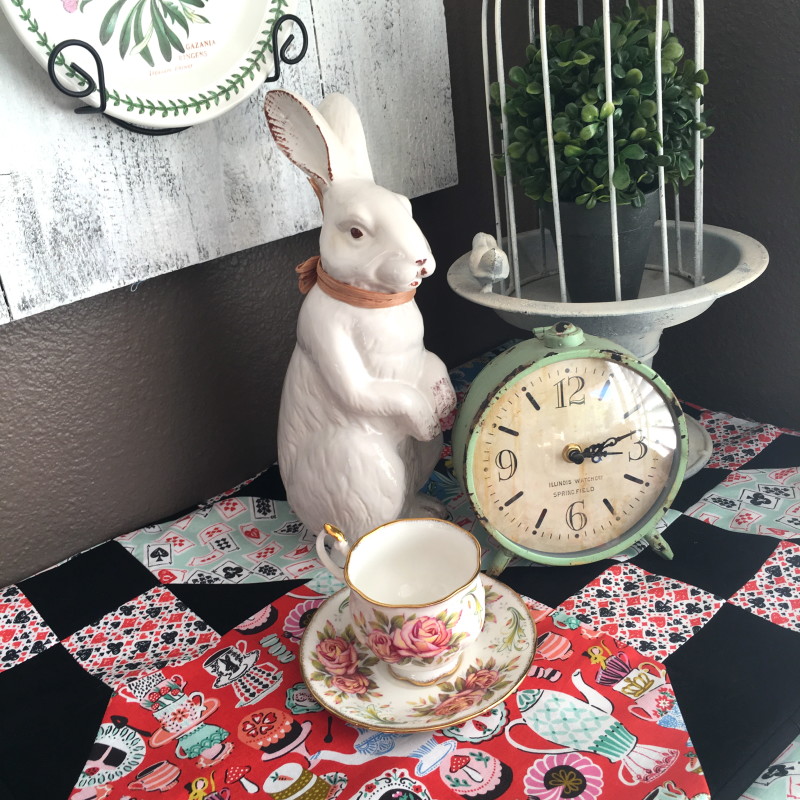 The finished quilt measures 60″ x 72″ and each block is 12″.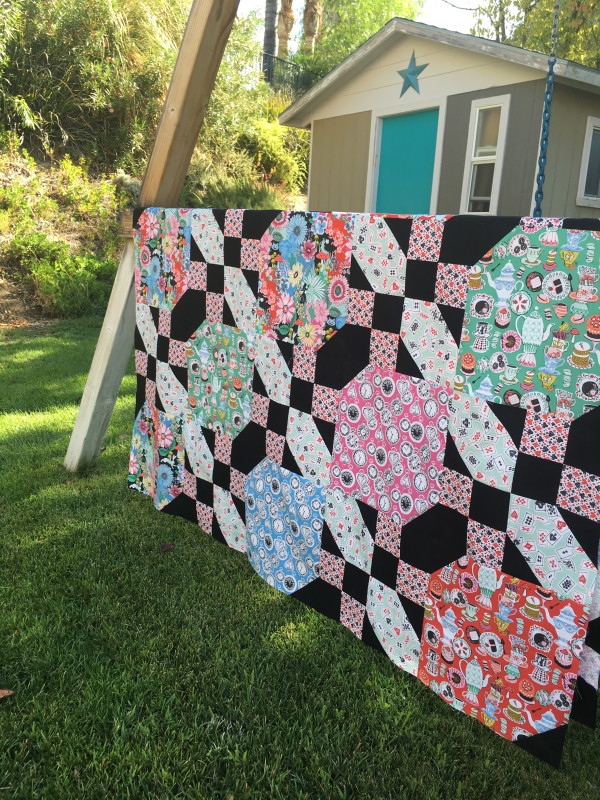 It's really fun to sew together and I love getting to show off the amazing fabrics in this collection!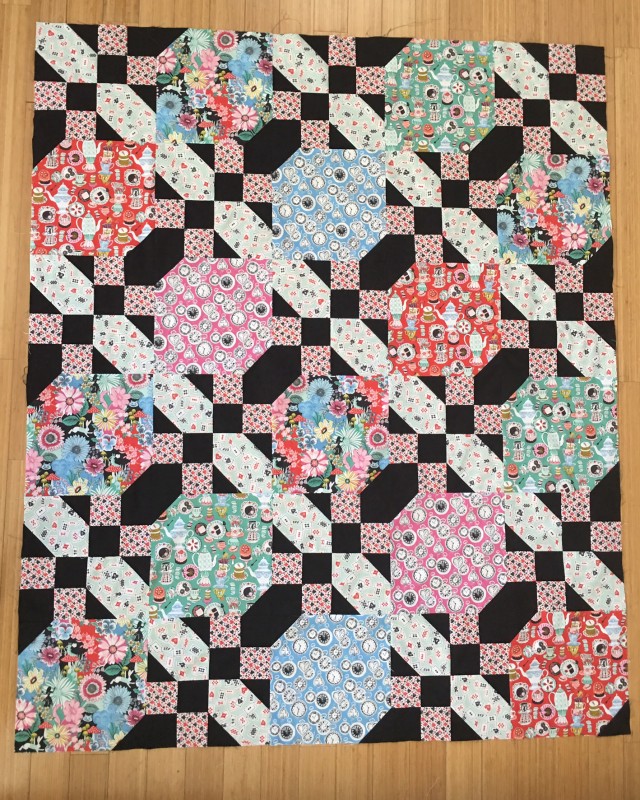 I hope you like it and give it a try!!!