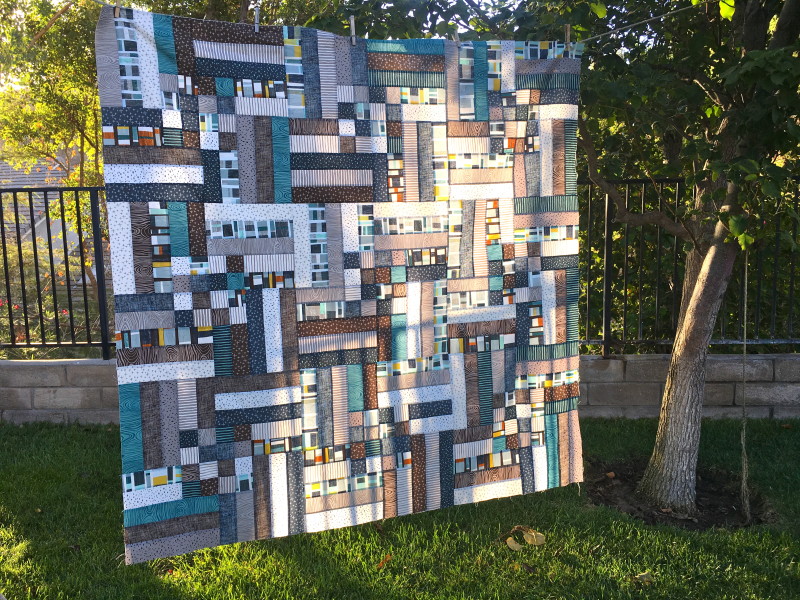 I am so excited about Deena Rutter's latest line of fabric called Knock on Wood!  It is the perfect collection of fabric for the boys in your life!!!!!  I have always been a fan of Deena's designs and I was happy to meet her at Quilt Market in May!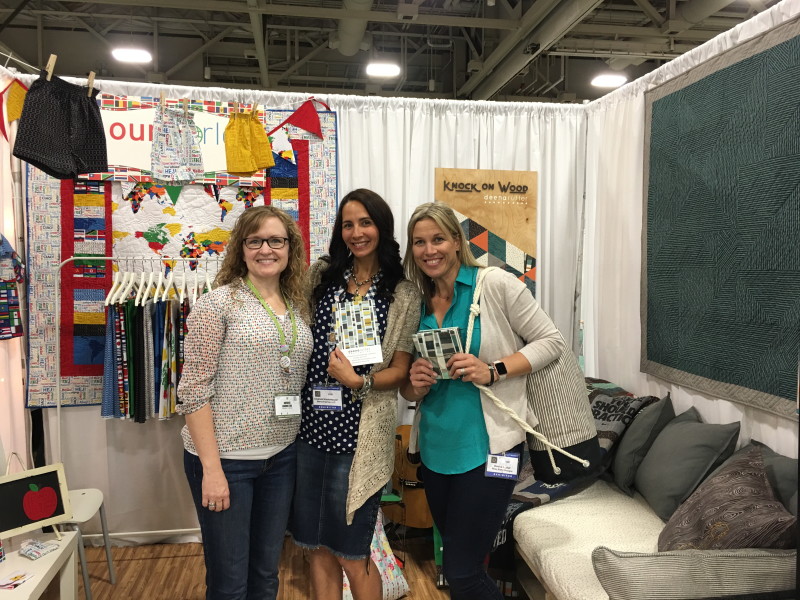 Andy from A Bright Corner, myself, and Deena 🙂
I think you're going to like this quilt pattern!  It's very liberating in that you don't have to lay out blocks or arrange fabrics.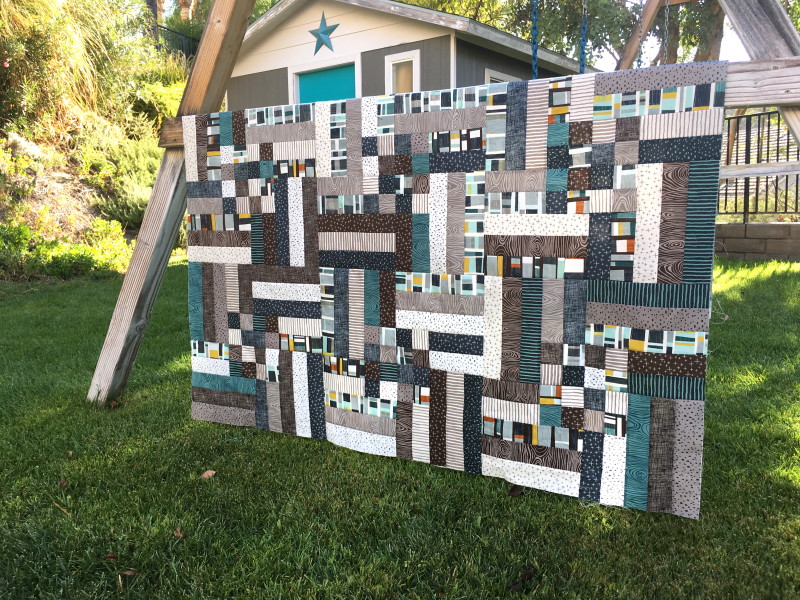 You grab and go!  Knock on Wood is perfectly balanced with light, medium, and dark fabrics and they are the most scrumptious prints!!
You can download a the PDF pattern here 🙂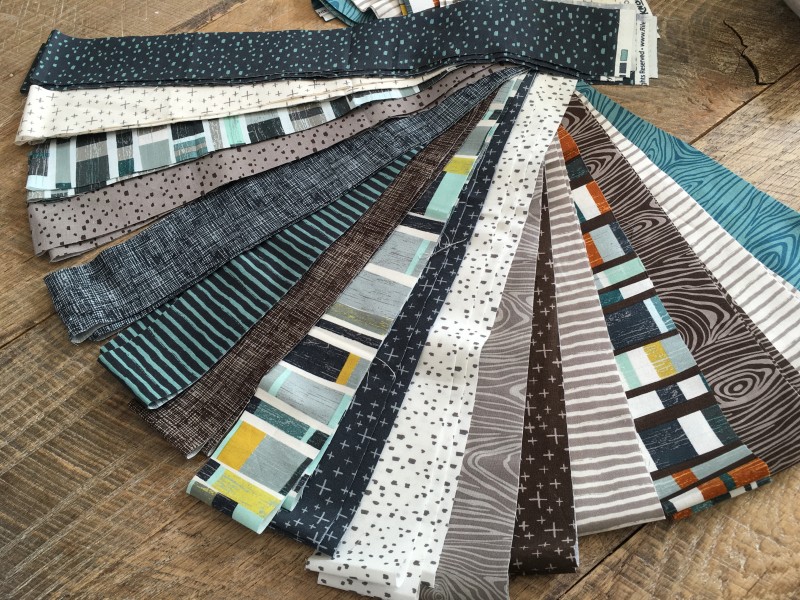 The pattern uses 2 1/2″ strips.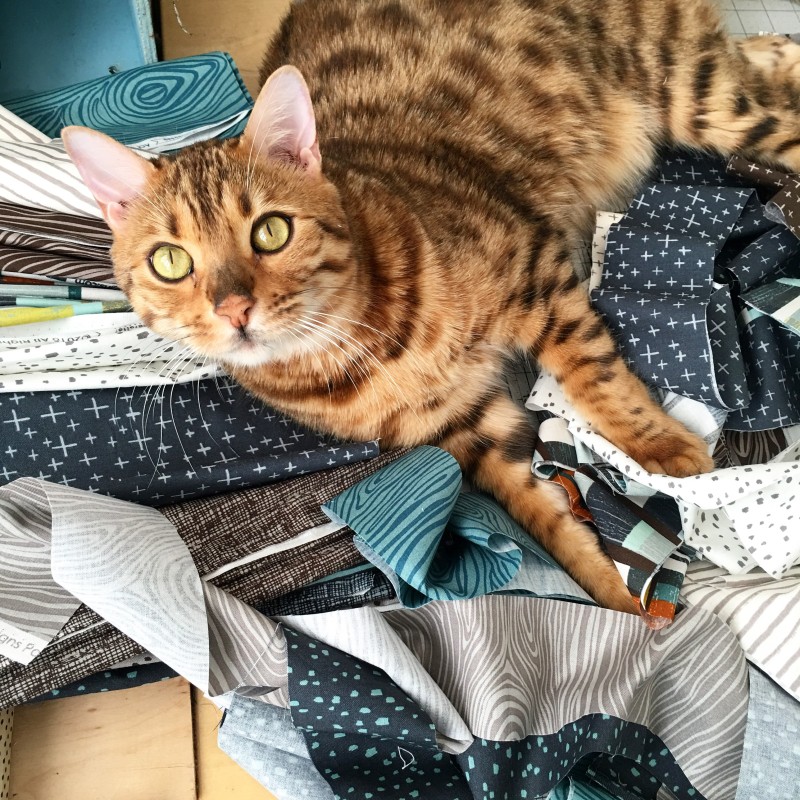 Mufasa was very helpful in handing me the strips to sew.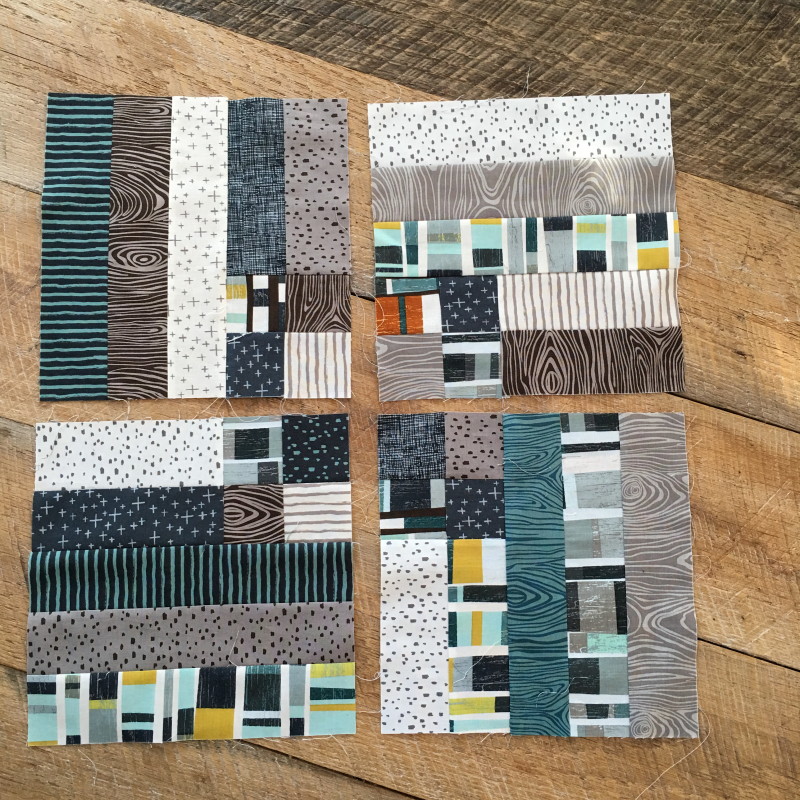 The quilt is made up of 9 large blocks that are 20″.  These large blocks are really a 4-patch of  smaller blocks.  You rotate each block so the center section forms a patchy center.  It's super random – and I love it!!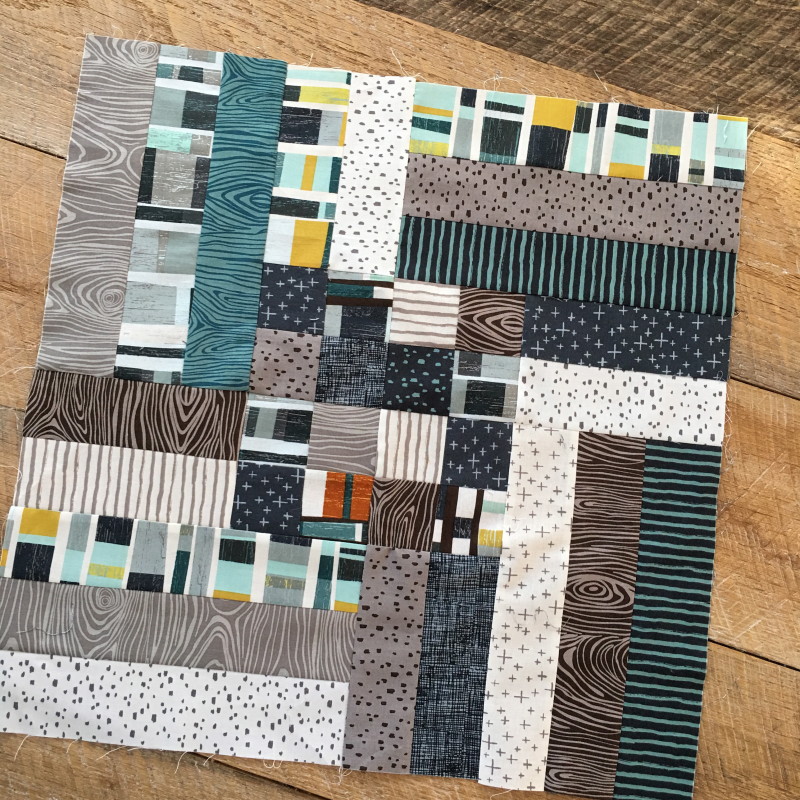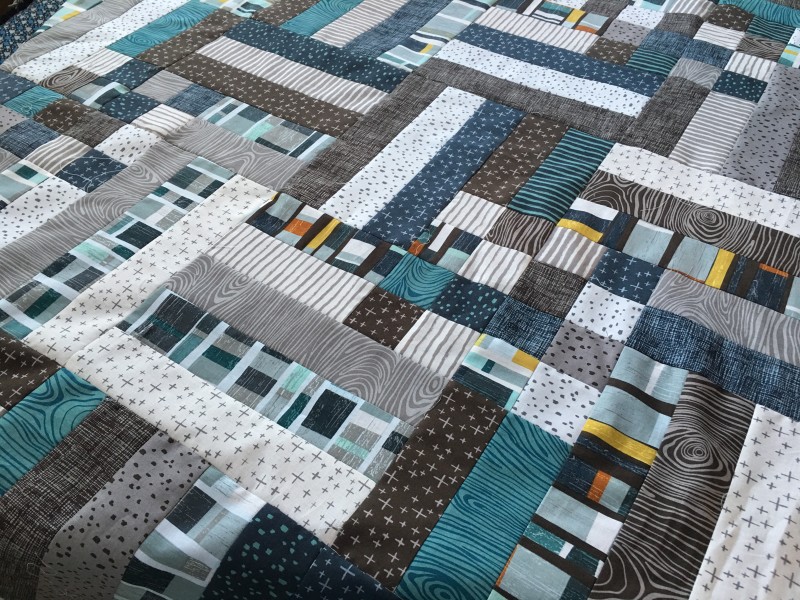 It's a little crazy and a little funky and a little retro!!!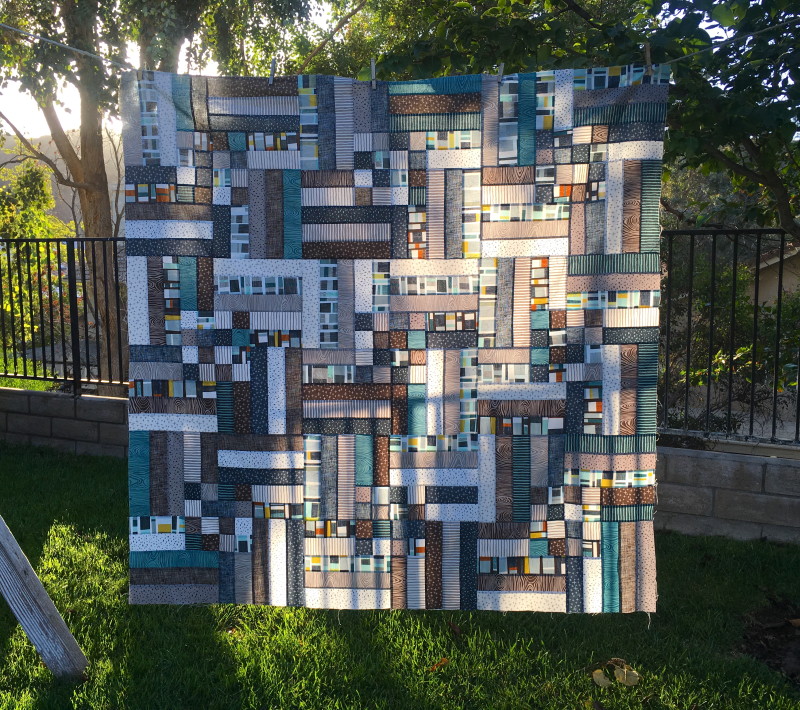 The fabrics are so amazing that anything you sew with them is going to turn out awesome!!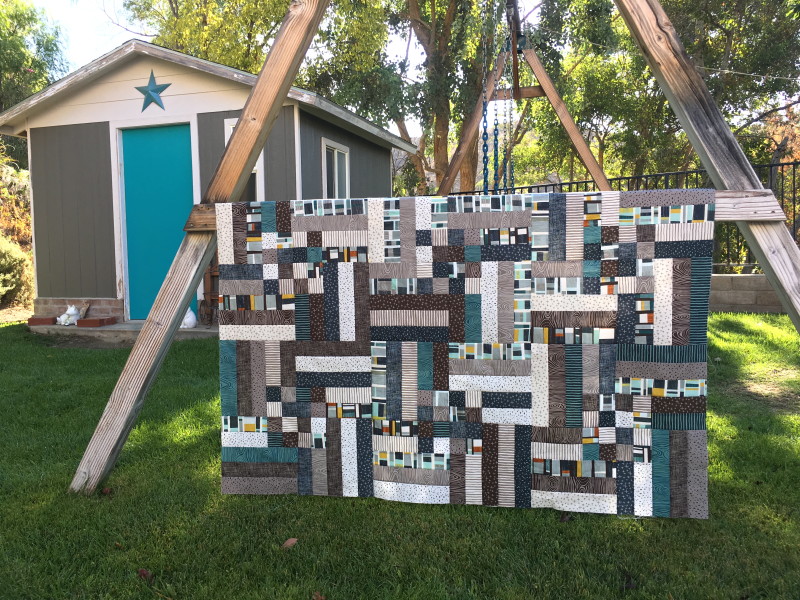 The shed in my backyard and the quilt totally match….hahaha!!!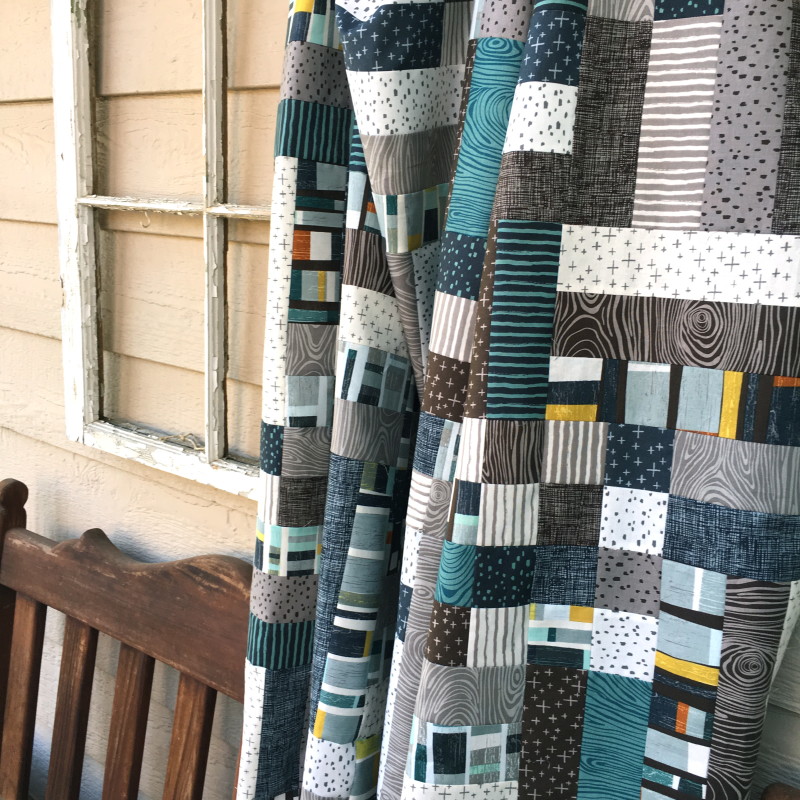 At 60″ square it makes a great throw size.  You could add 3 more large blocks on the bottom if you wanted it to fit a twin bed. I have loved seeing what all these talented ladies have made with this amazing fabric!  I have some scraps leftover and can't wait to make something else!!!
Monday, 9/12     Deena Rutter
Save
Save