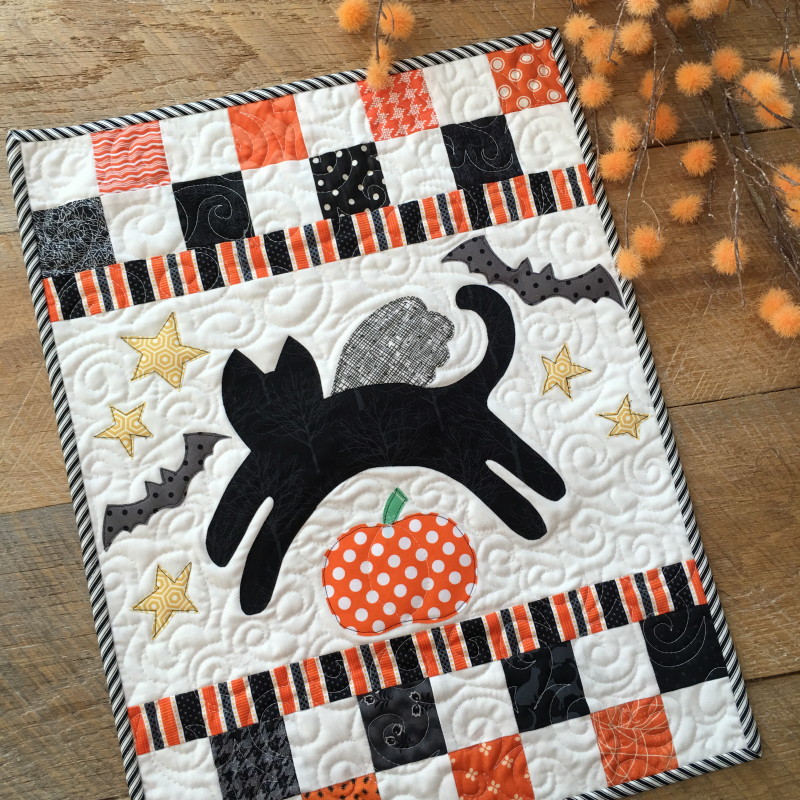 It's a little SPOOKY around here!  Mini Kitty is getting a Halloween makeover!  I love this little pattern so much and wanted to give it a little pop for the fall.  Mini Kitty is now leaping over a pumpkin with bats and stars in the background.  If you've already purchased the pattern you can download the Halloween applique shapes for free HERE.  The Halloween PDF is also included with each Mini Kitty pattern purchase in my Etsy shop.
The original Mini Kitty pattern was created as a gift for a friend after the loss of a sweet kitten.  You can read more about it HERE.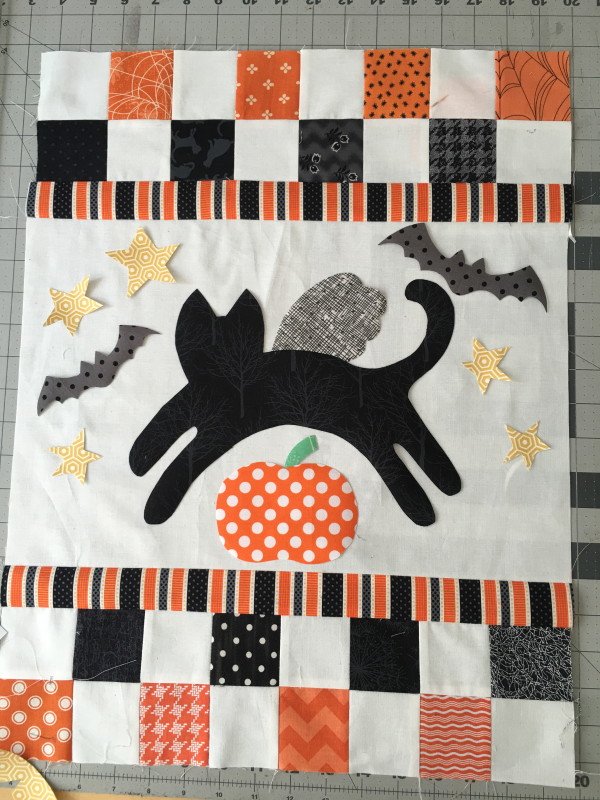 Instead of using only 2 colors for the checkerboard border, I used 8 different oranges and 8 different blacks.  I really love the polka dot pumpkin!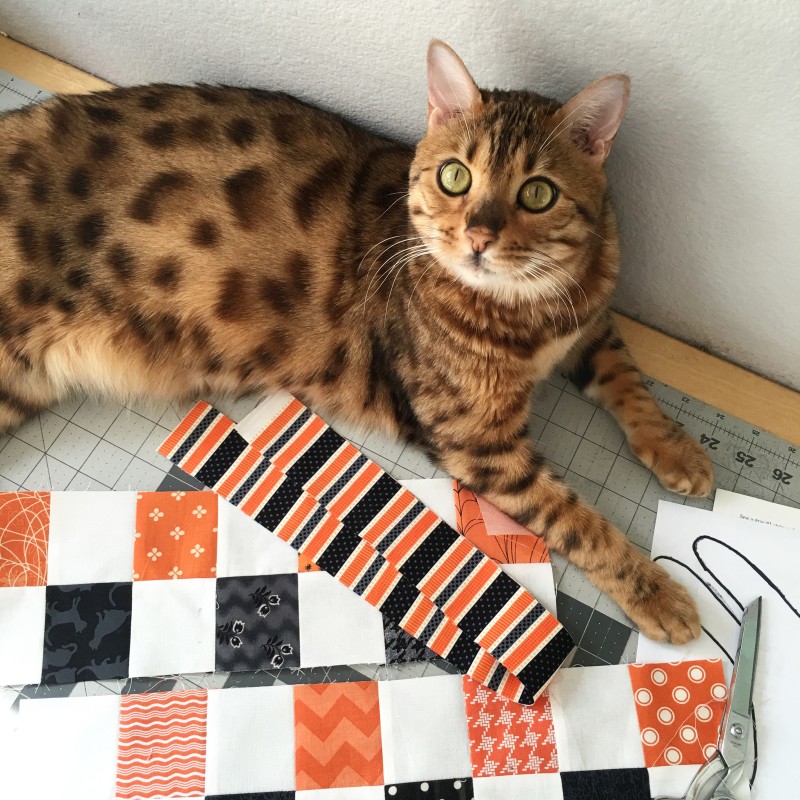 Mufasa was very helpful on this project and choose the colors all by himself 🙂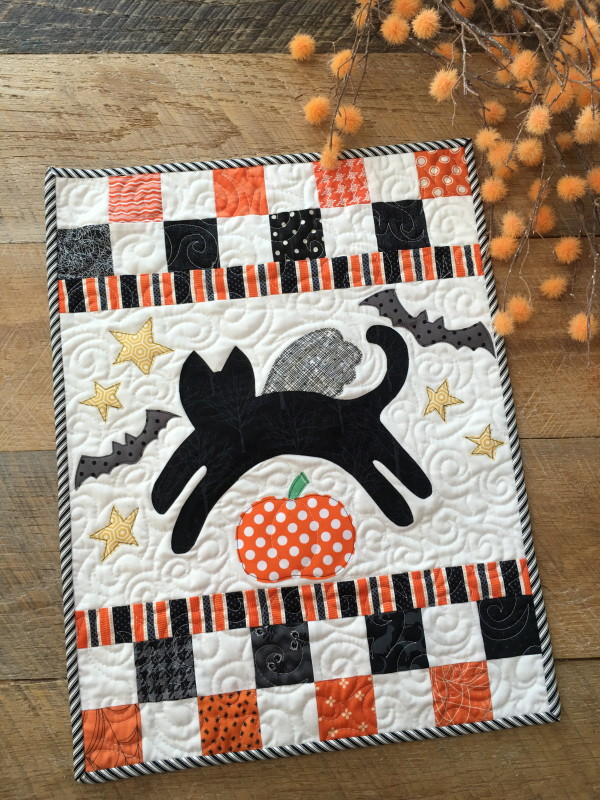 I love how it turned out and I have the purrrrfect place to hang it!