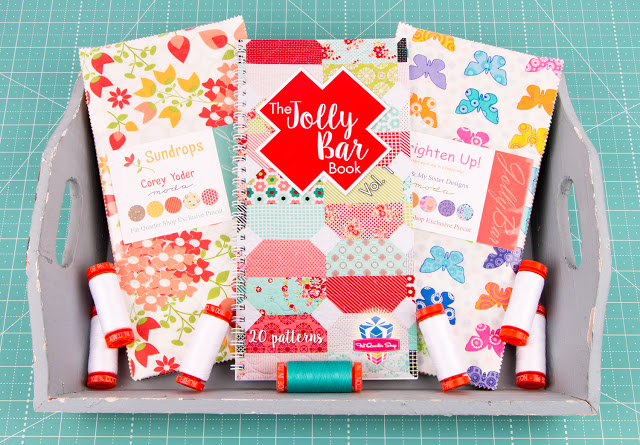 I'm thrilled to share with you my project from Fat Quarter Shop's The Jolly Bar Book today!  This is such a fun book!  First of all it is the exact size of a Jolly Bar which is 5″ x 10″!  Jolly Bars come in your favorite fabric collections from Fat Quarter Shop and they are super fun to use!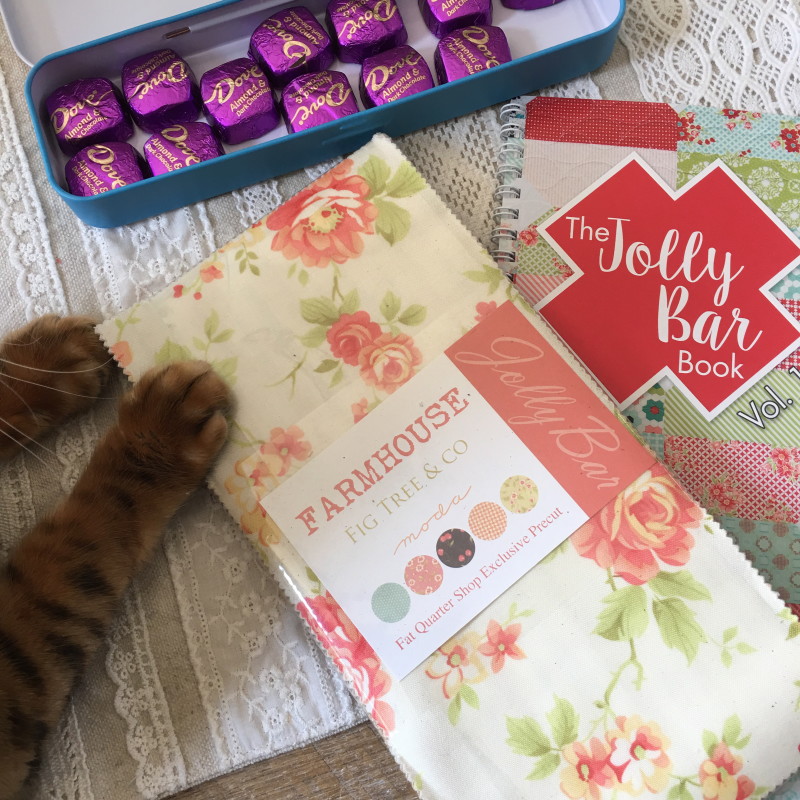 I choose Farmhouse by Fig Tree & Co for Moda.  The fabrics are to die for!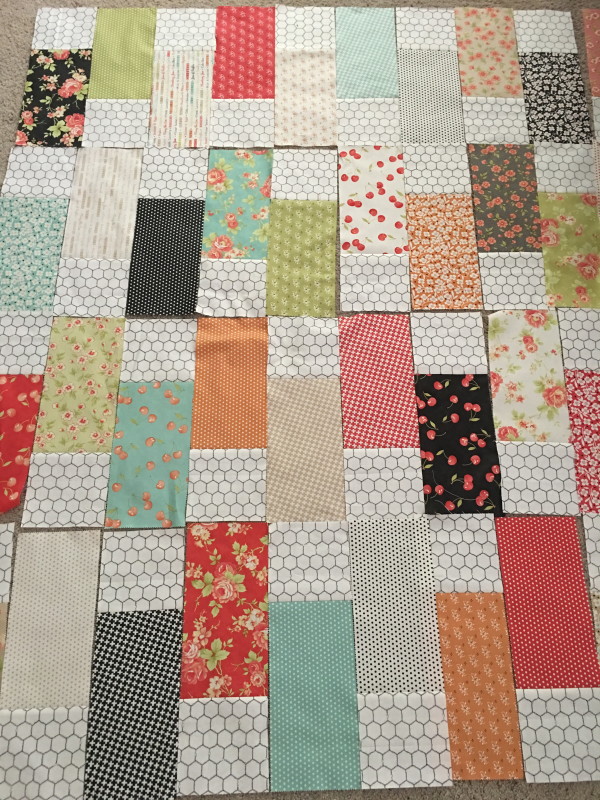 I added a chicken wire print for my background yardage.  I love how it works with the Farmhouse fabrics!!  And how easy and fun is this pattern!!!!!  You can sew it in about an hour.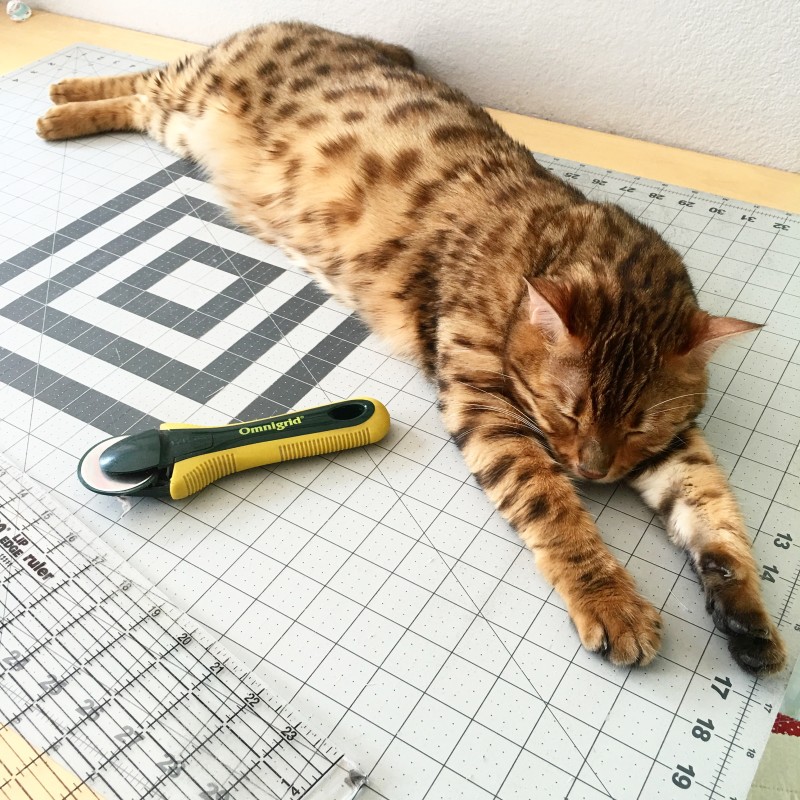 Sometimes sewing time is a little longer if Mufasa decides to nap on the cutting board!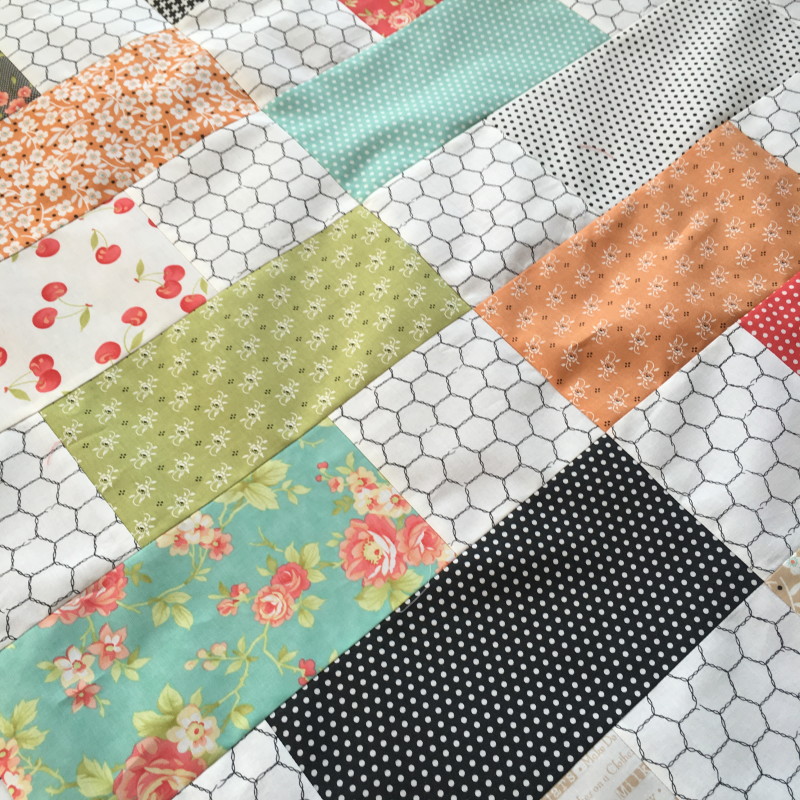 LOVE!!!!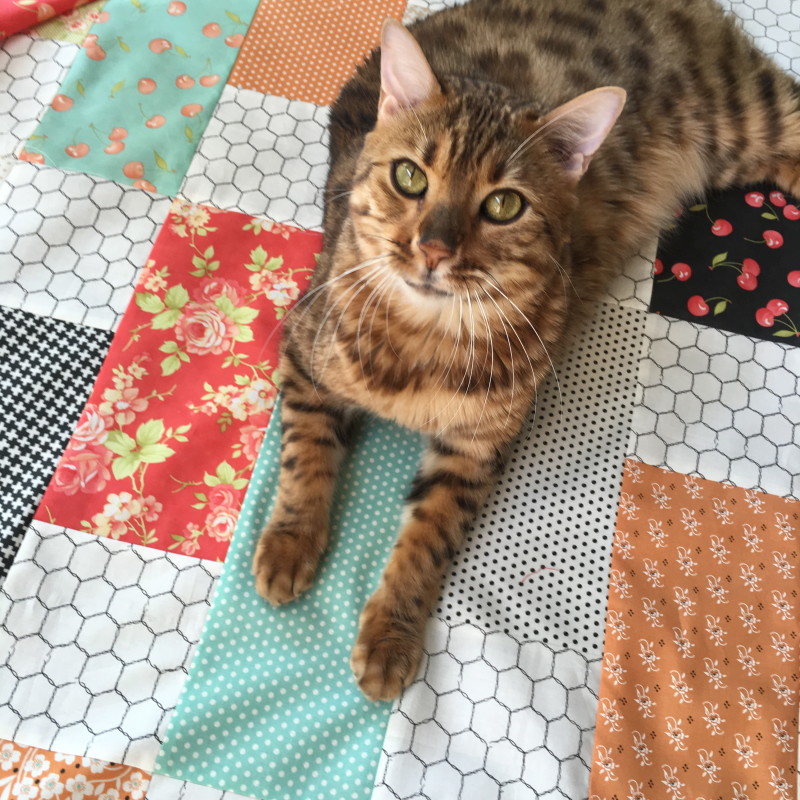 And Mufasa loves as well!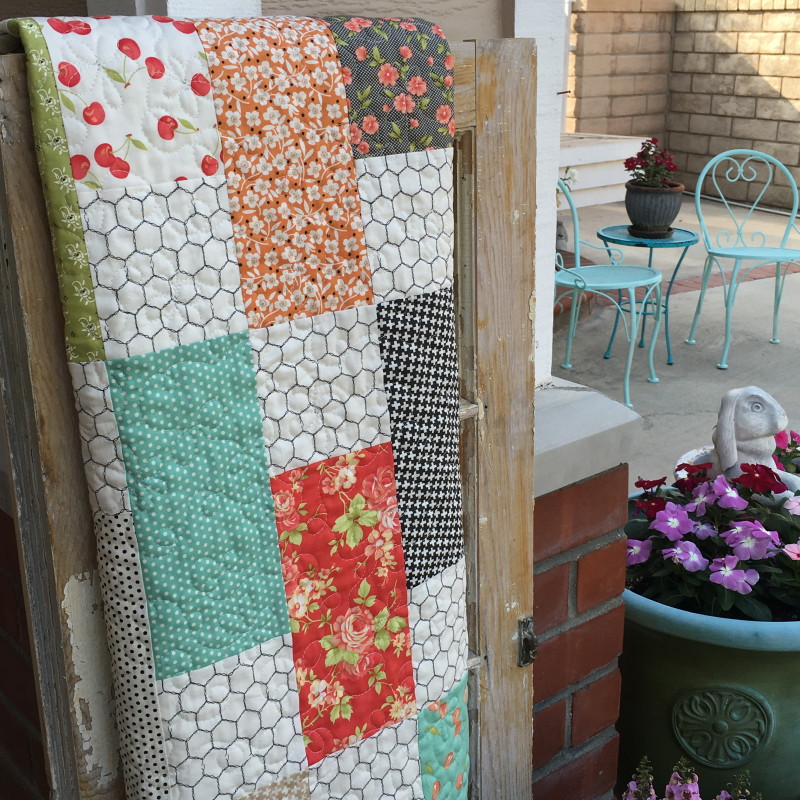 I had fun quilting this quilt!  I quilted 5-petal daisies and loops.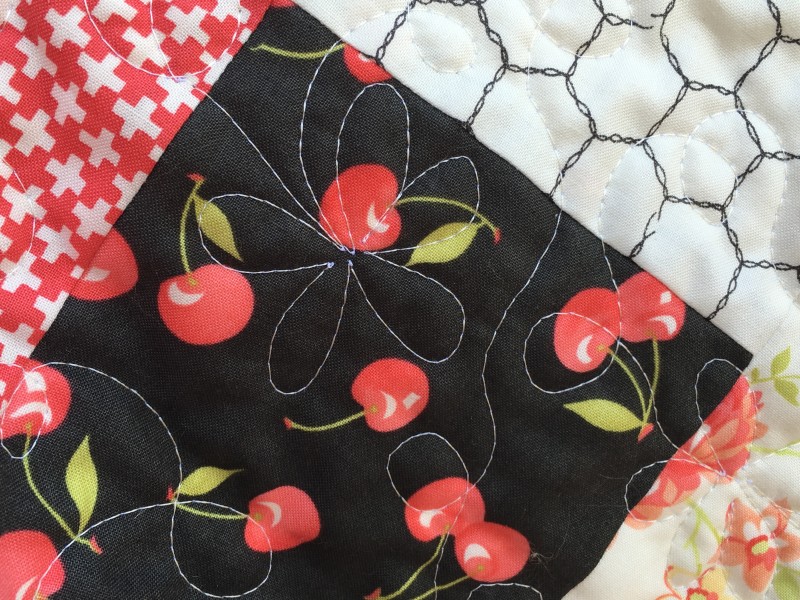 For the backing I used a random newsprint style fabric and chose a red fabric from the Farmhouse line for the binding.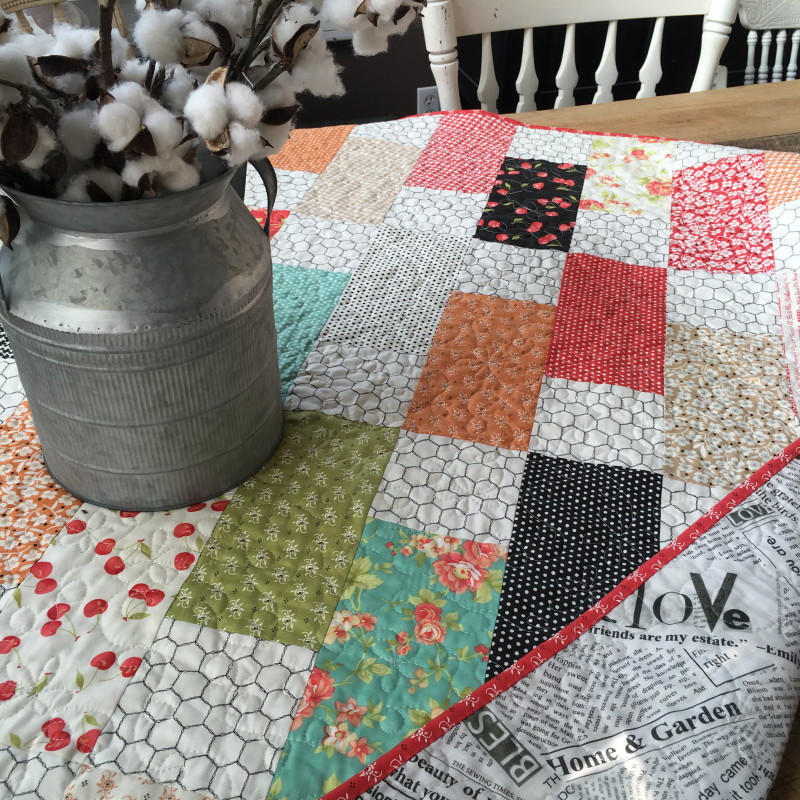 It's got such a fun vintage feel to it.  I would totally make this pattern again and again and again!!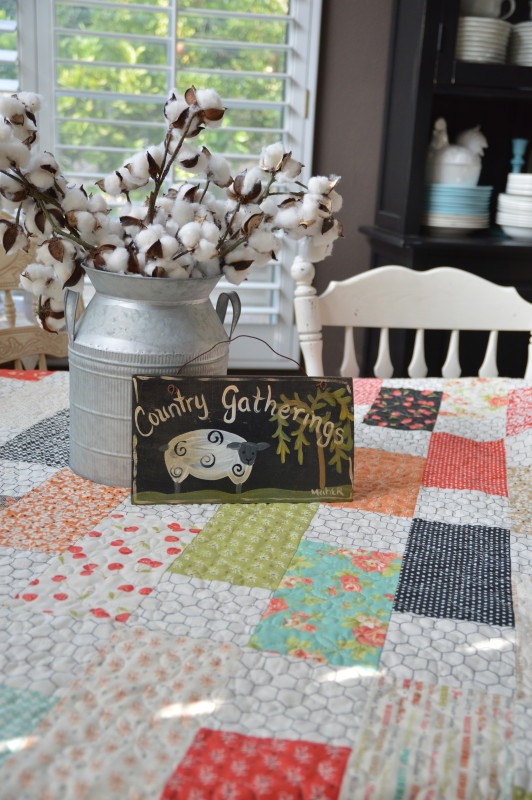 It's amazing how big the quilt is with just one Jolly Bar and some yardage!  I love patterns like this!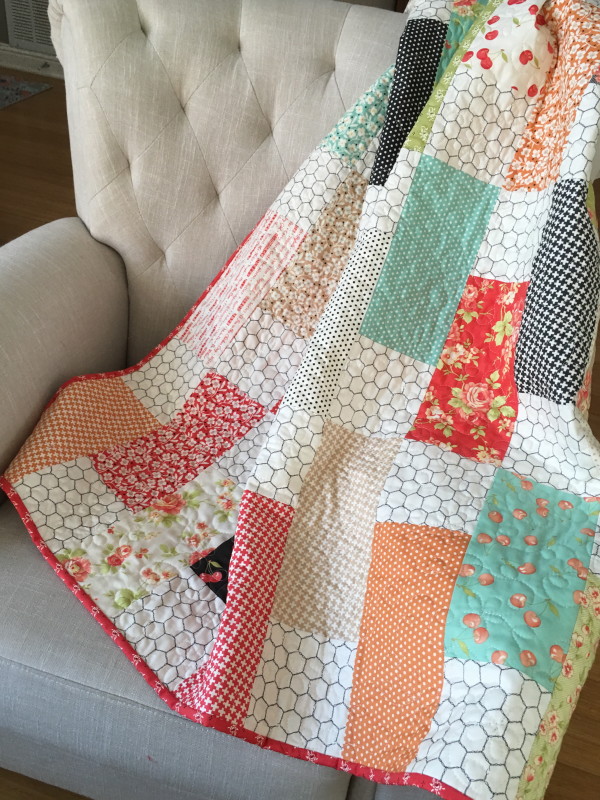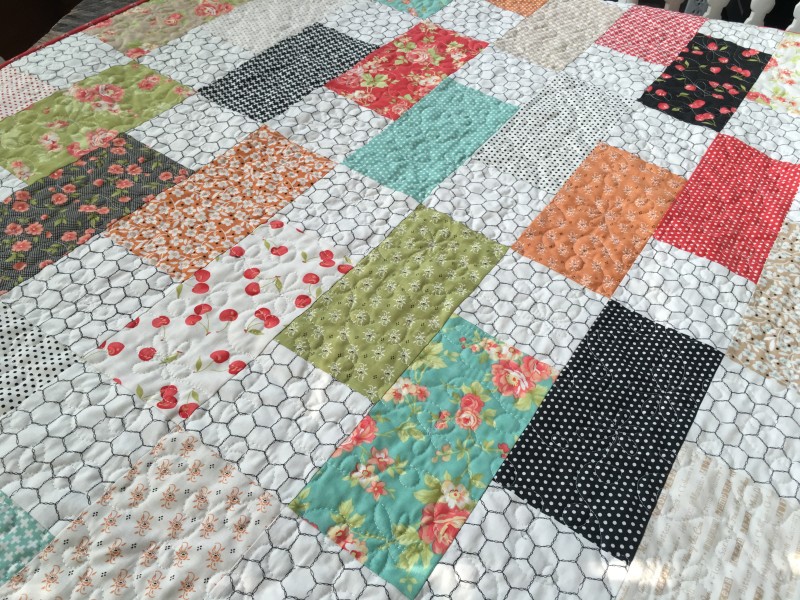 Check out these wonderful designers to see what patterns they sewed up from the Jolly Bar Book!!!
Melissa from Happy Quilting
Tina from Emily Ann's Kloset
Amanda from Jedi Craft Girl
Connie from Free Motion by the River
Afton from Quilting Mod
Pam from Pam Kitty Morning
Heidi from Buttons and Butterflies
Renee from Sewn with Grace
Remona from The Stitching Scientist
Andy from A Bright Corner
Angie from Gnome Angel