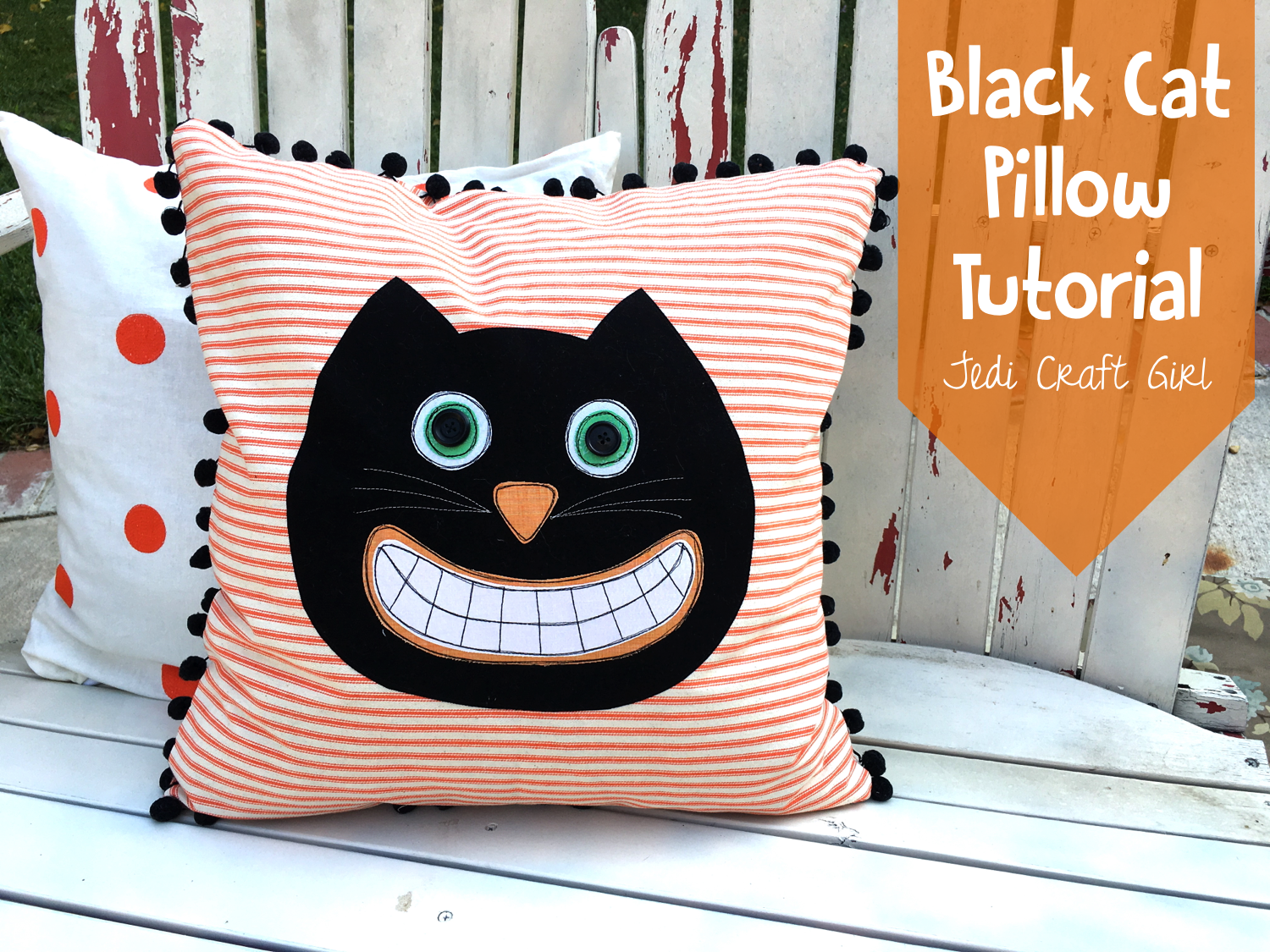 I need another pillow like I need a hole in the head!!  hahahaha!!   Who doesn't need this silly cat pillow on their couch during the month of October!  I love looking into the family room and this kitty face is always smiling at me 🙂  Want to whip one up?  You only need about 1 hour!!
Supplies:
Heat n Bond® Lite (may use EZ print sheets)
(2) 20″ squares orange ticking for pillow body
Fat quarter solid black
scraps of white fabric, green fabric, and orange fabric
2.5 yards pom pom trim
zipper
20″ pillow form
Cat Pattern, click HERE
Project Instructions:
Begin by printing or tracing each of the pattern pieces to the Heat n Bond® Lite fusible applique. Cut around each piece about 1/4″ away from pattern.   Press the pieces to the wrong side of the desired fabrics with hot, dry iron.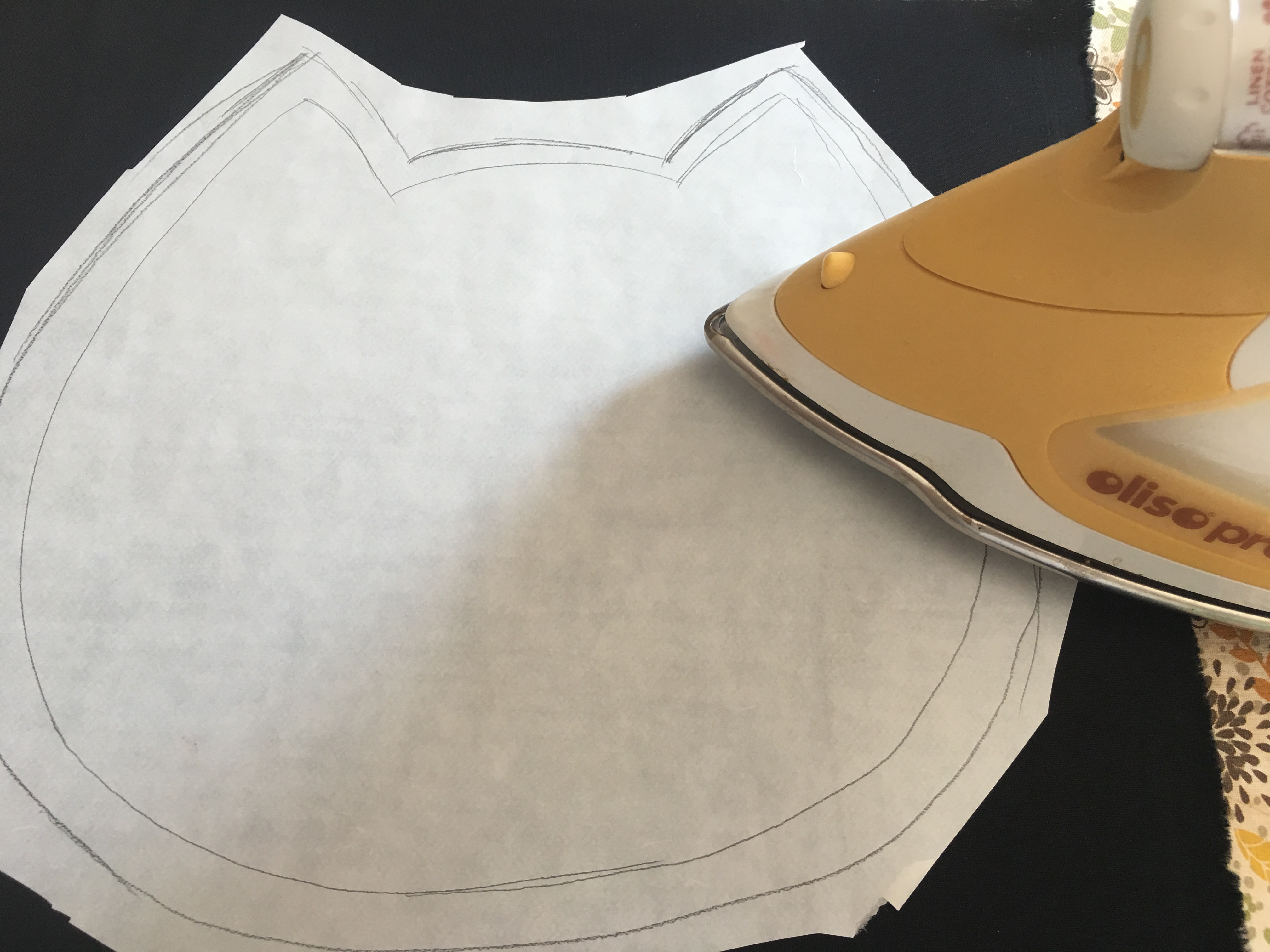 Peel off backing paper and position the cat head and face pieces on the right side of one of the 20″ orange ticking squares.  Center the cat.  Heat set in place.
With black thread, straight stitch around each of the applique pieces 3 times.  I only stitched around the cat head once because you can't see the stitching.  Following the picture, add detail stitching for his teeth.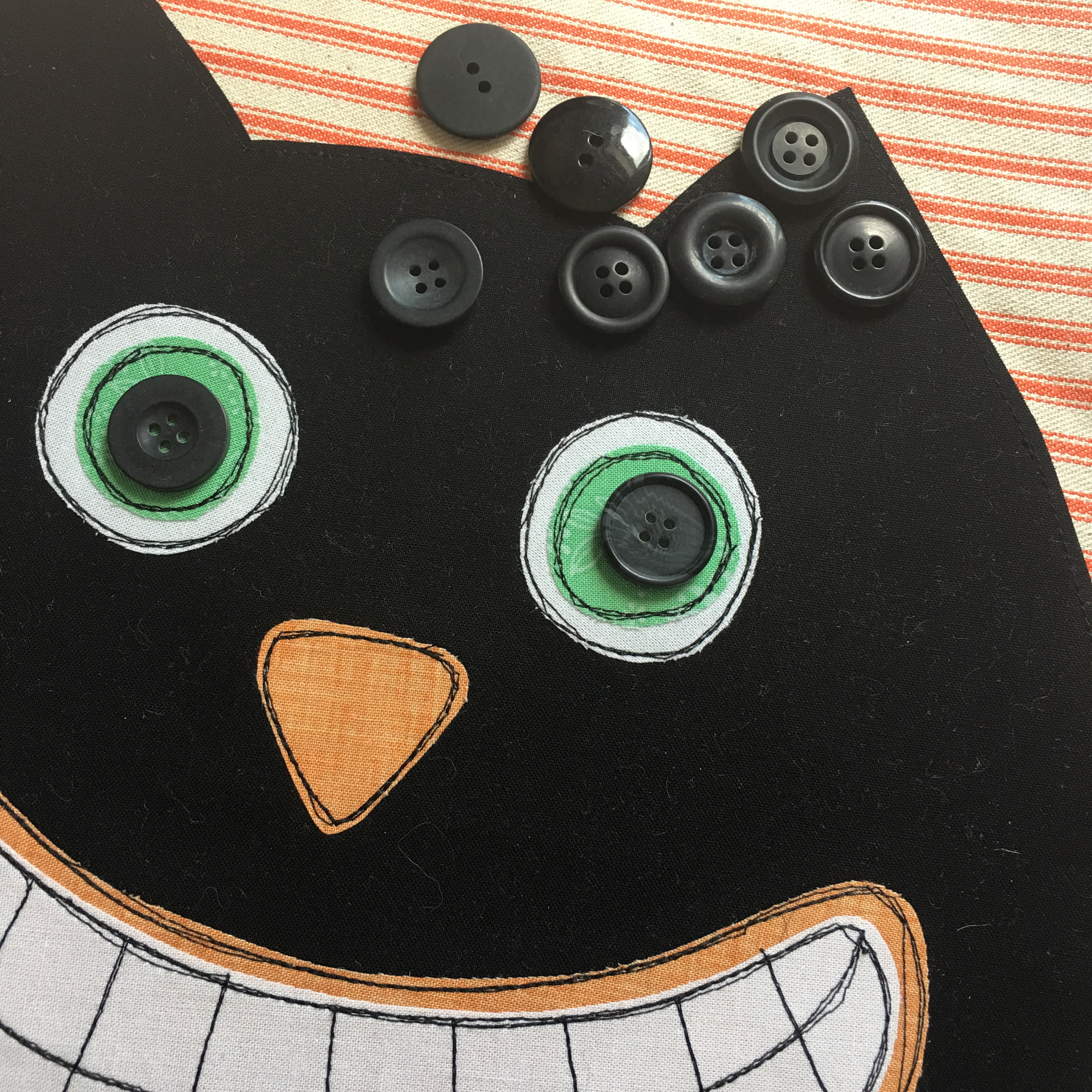 Sew black buttons for the center of his eyes.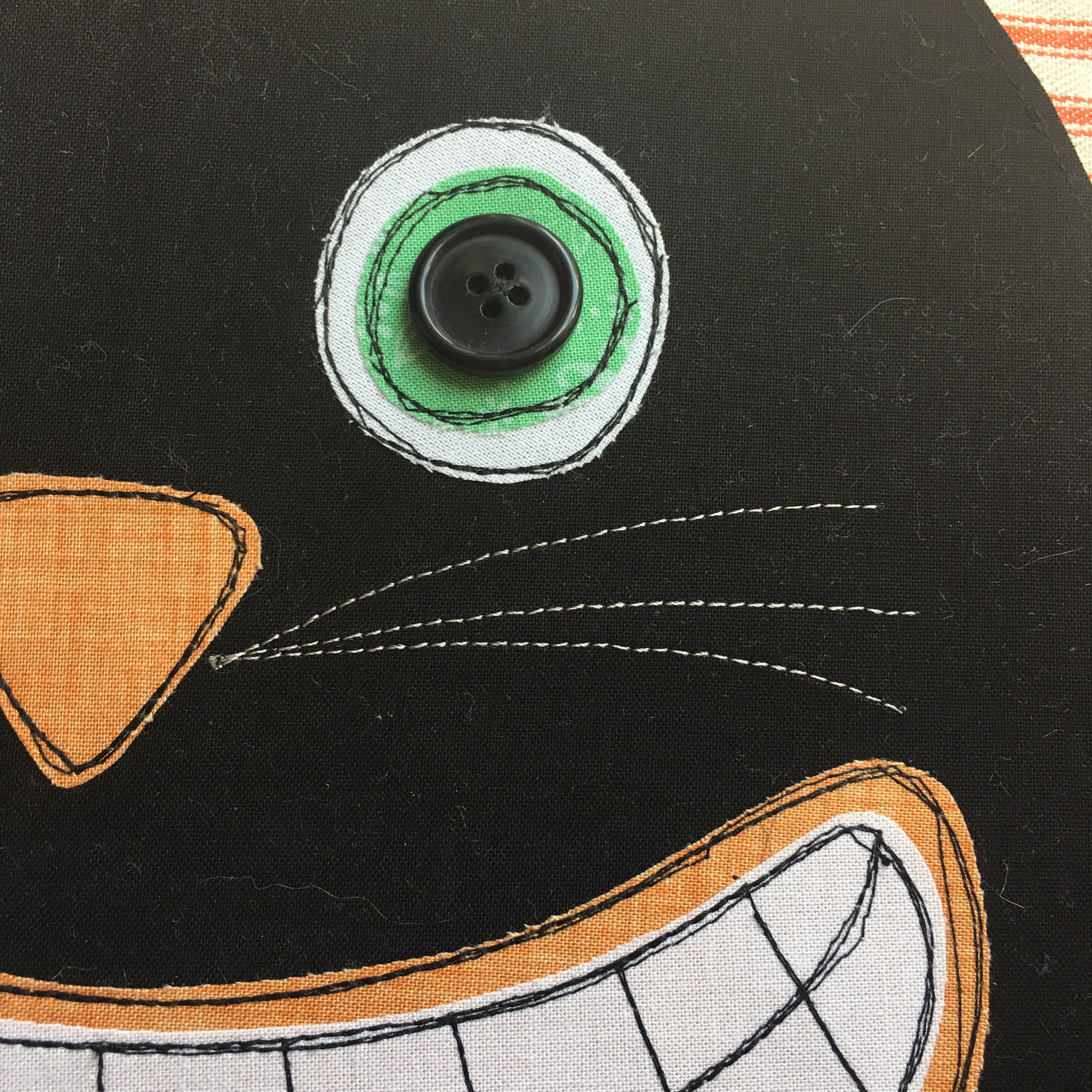 He needs whiskers!!!!  I used a shiny light gray thread to stitch the whiskers.  You can draw them with a pencil first so you don't mess up 🙂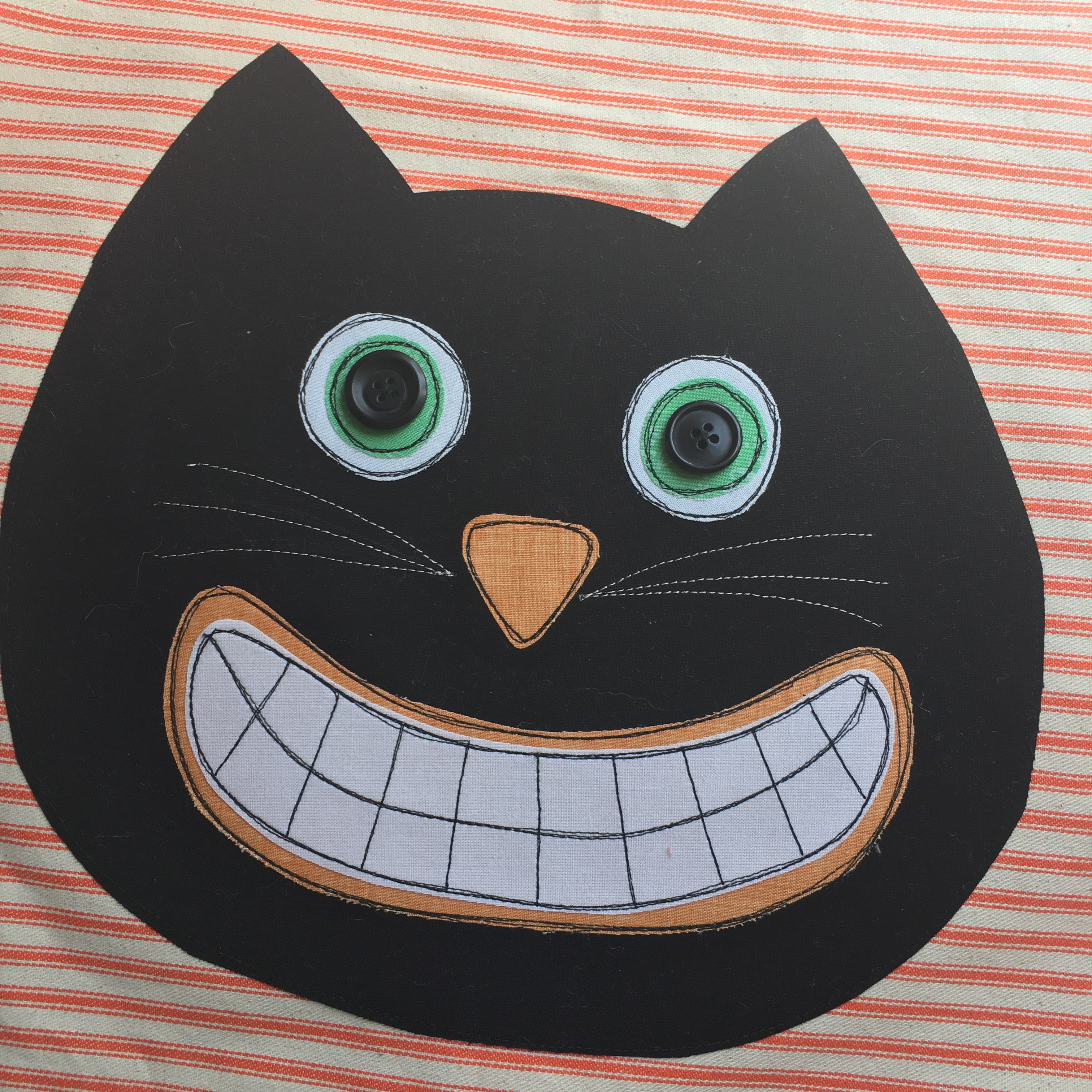 I only stitched the whiskers once and used a stay stitch to start and stop.
To finish the pillow, baste the pom pom trim around the pillow front, starting and stopping at the bottom center.
To finish the pillow, cut a 3″ strip off of the remaining 20″ square.
This is where the zipper will go.  (If zippers make you run for the hills, you can finish this pillow using your favorite method. This just happens to be my favorite way to finish a pillow!)
Simply sew the zipper in and press.  This is now the pillow back!  With the zipper part way open, pin the pillow front to the pillow back, right sides together.  Using a 1/2″ seam, sew around the entire pillow.
Turn right side out.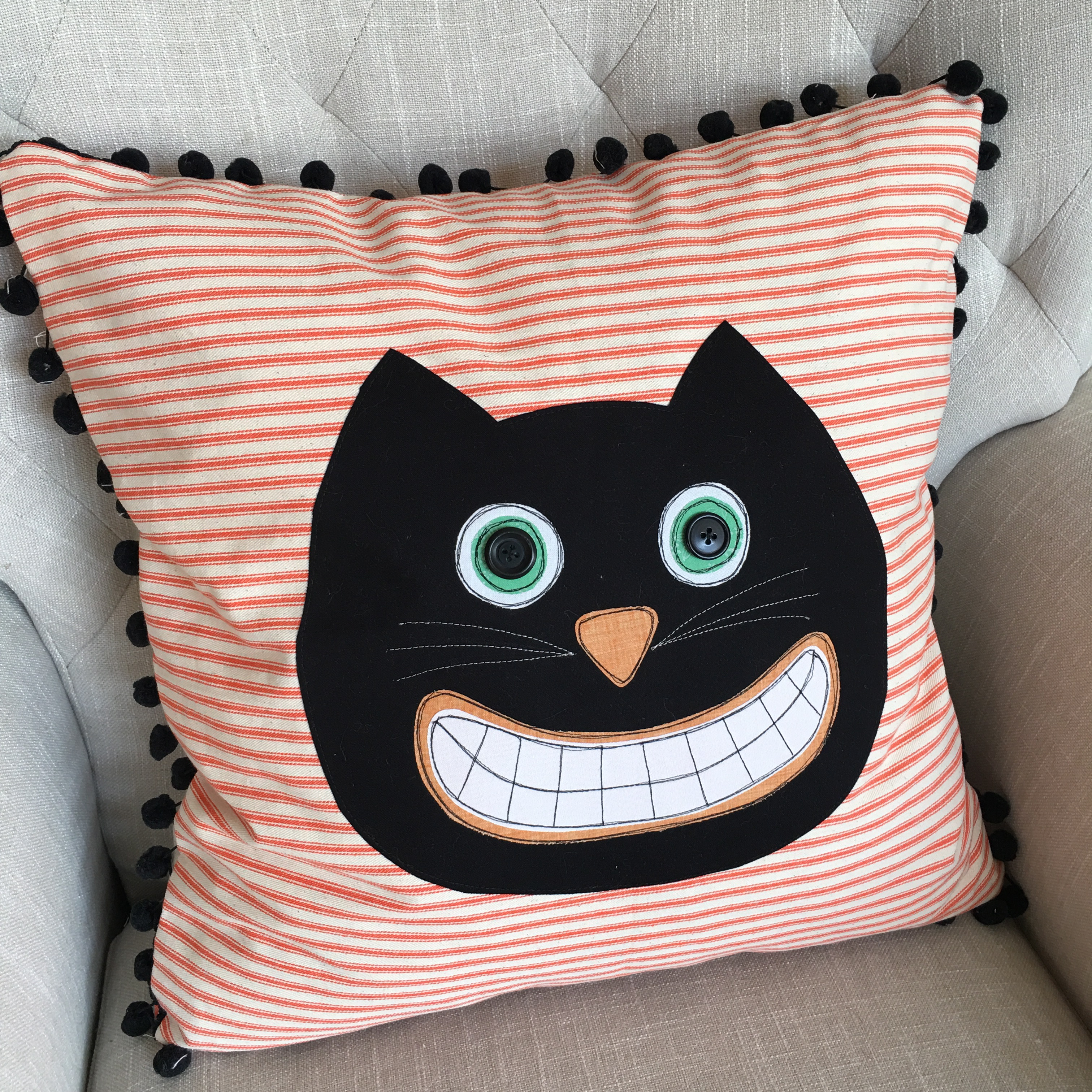 I love silly black cats!!!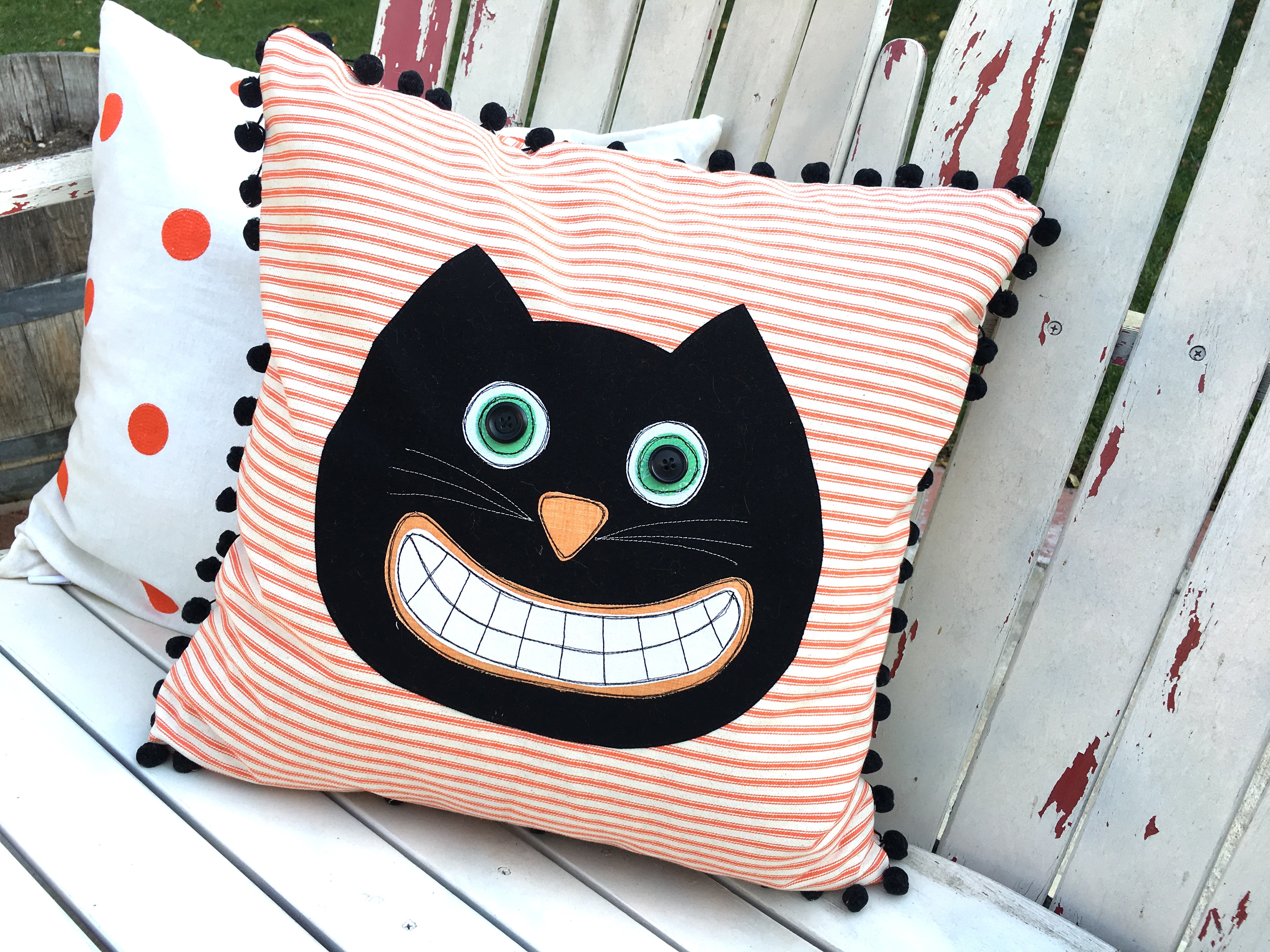 Save