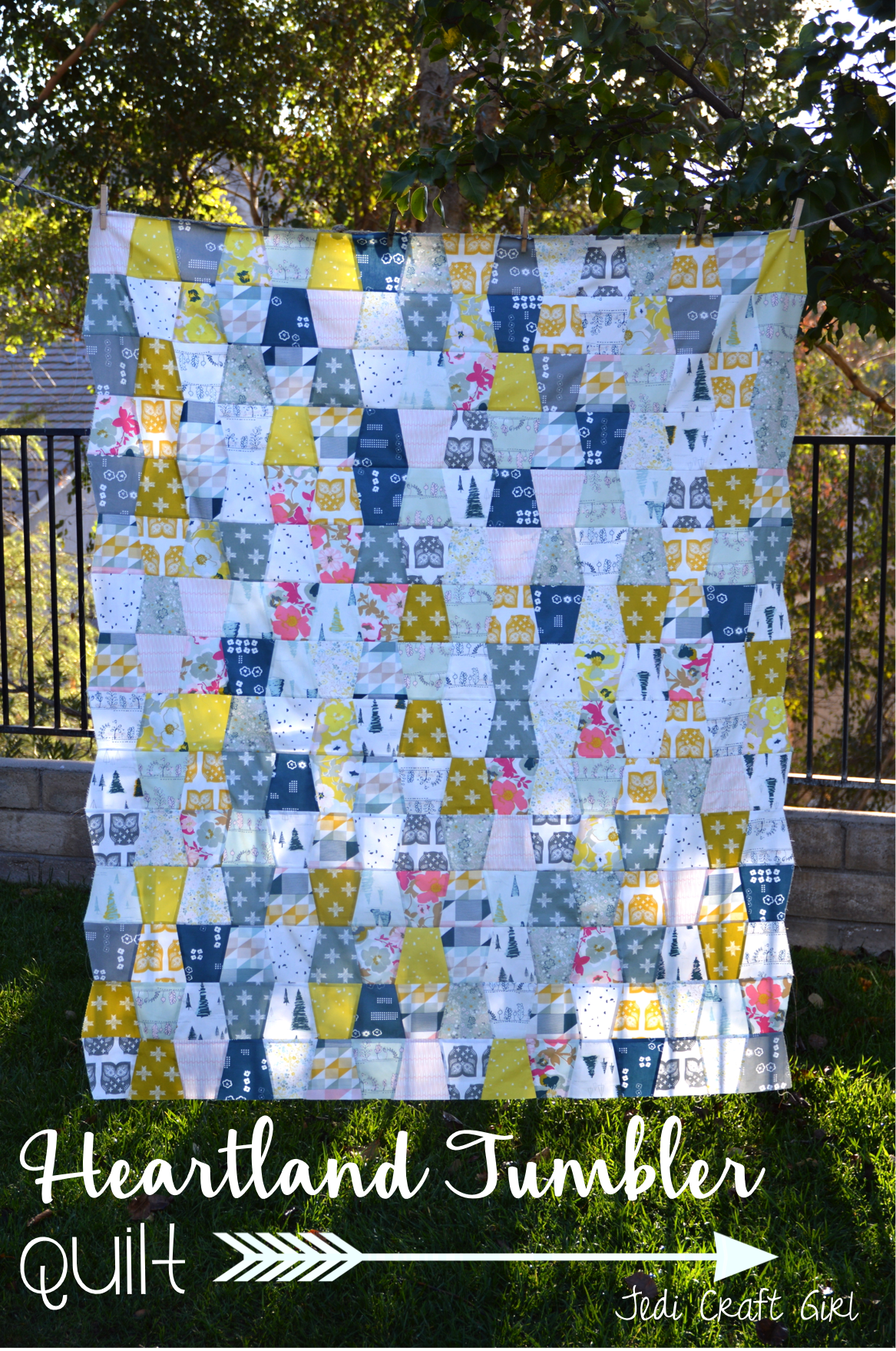 I'm thrilled to be a part of Pat Bravo's Art Gallery Fabrics Heårtland Blog Tour!!!  And a special thanks to Amy from During Quiet Time for putting it all together!!  These amazing fabrics were so much fun to play with.  When they arrived in the mail I may have squealed!!!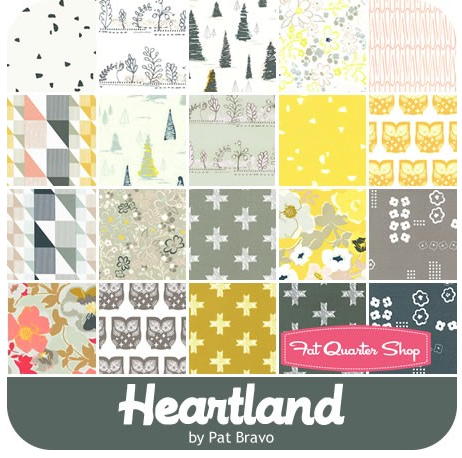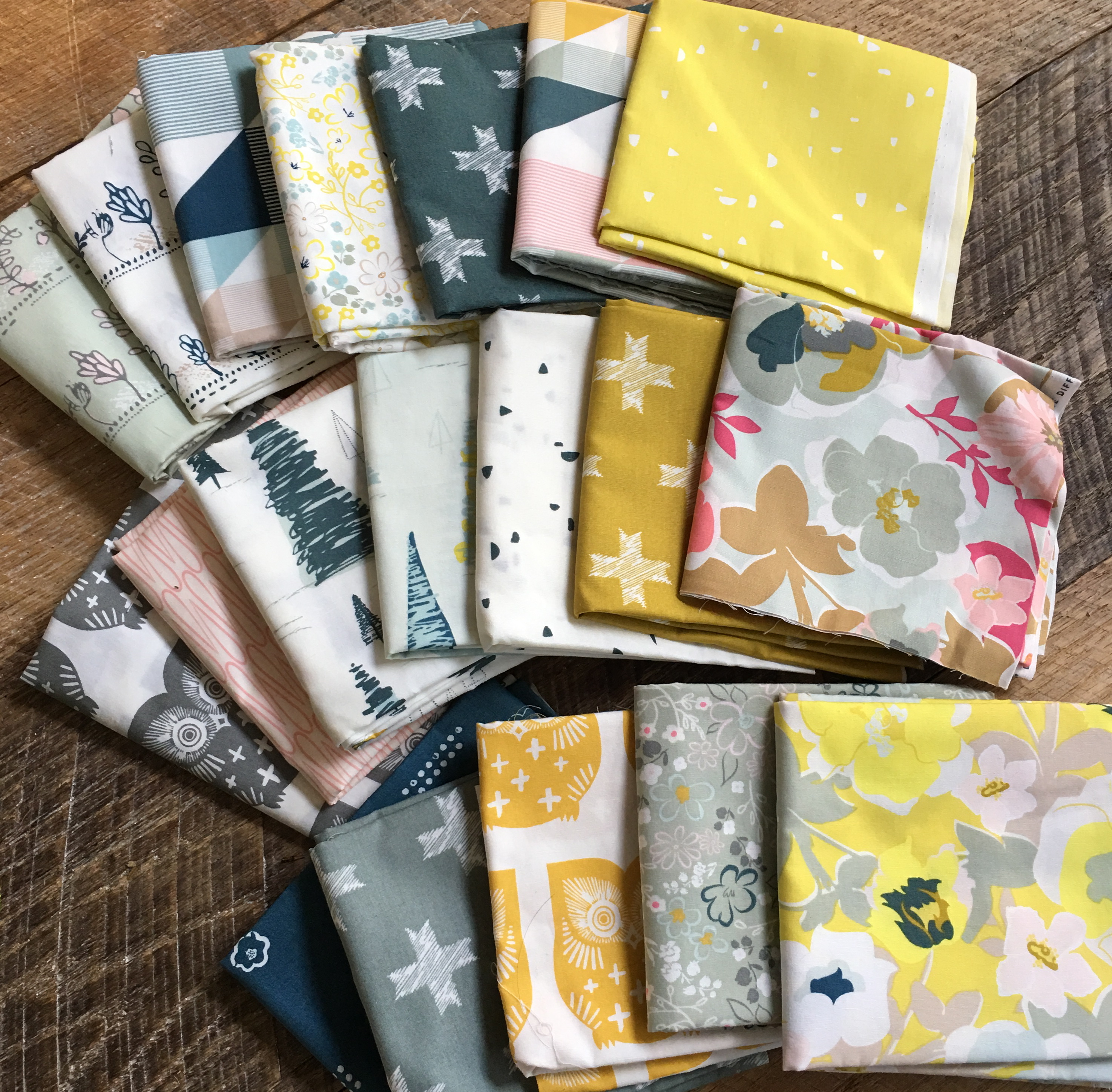 I love how these fabrics look all together and I knew I wanted each fabric to have an equal part in my quilt and not single any one out.  I love the over all look of them blended together.  I decided to use my Sizzix tumbler die.  This quilt is just as easy as sewing squares together, but has an entirely different look with the tumbler shape.  I also did not place each fabric individually in the quilt.  I wanted a truly random look – and that's just what I got!  Also, using the tumbler die makes each seam match up perfectly!!!
To make this quilt you need a stack of fat quarters or yardage of Heartland fabric and the Sizzix Bigz L Tumbler die.  I used 19 different fabrics.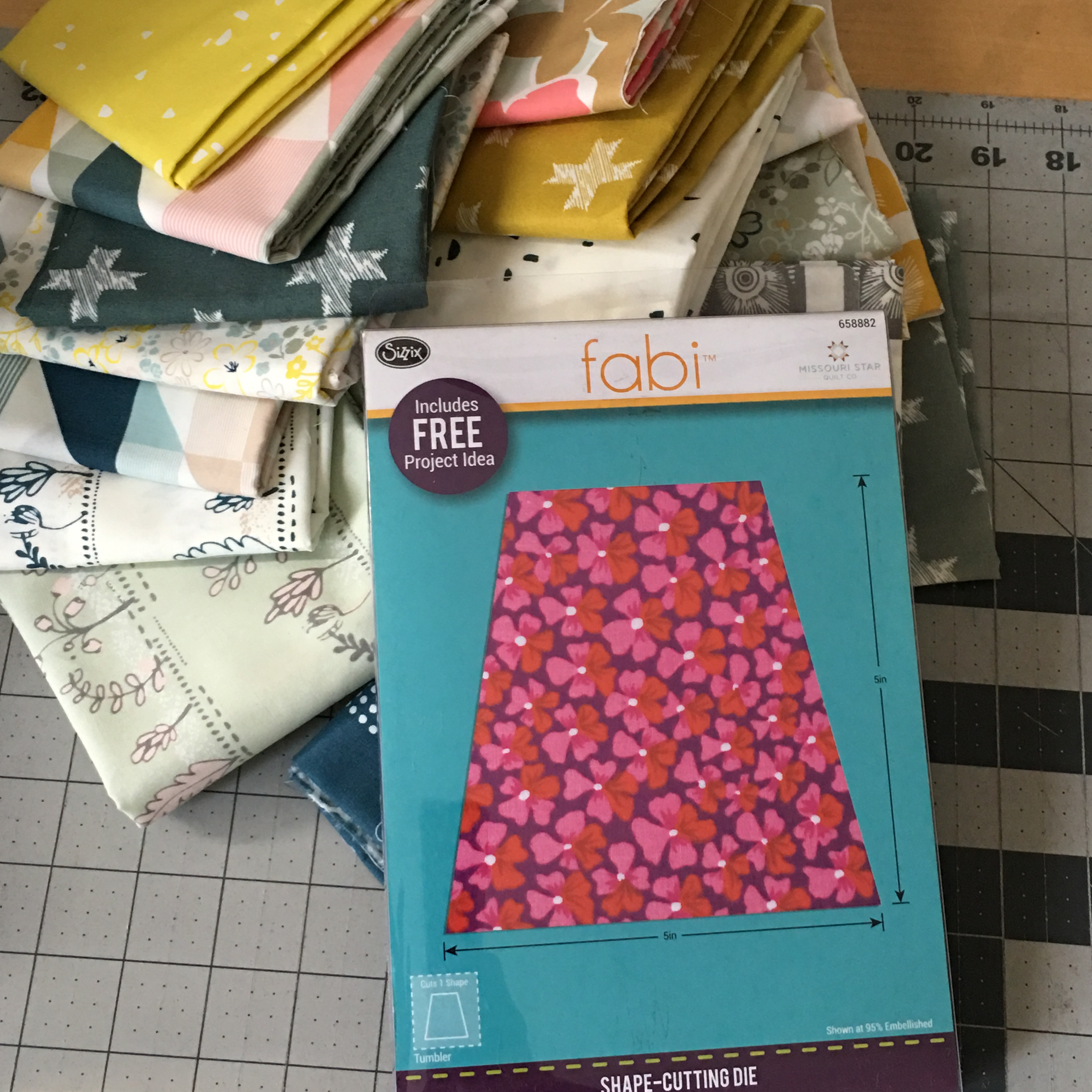 Cut your fabric into 5 1/4″ strips.
Lay the fabric strips on the Sizzix Tumbler die.  I layered up to 6 at a time!
Die cut each strip and then move the strip down, rotating it, and continue die cutting.  This way you have hardly any waste.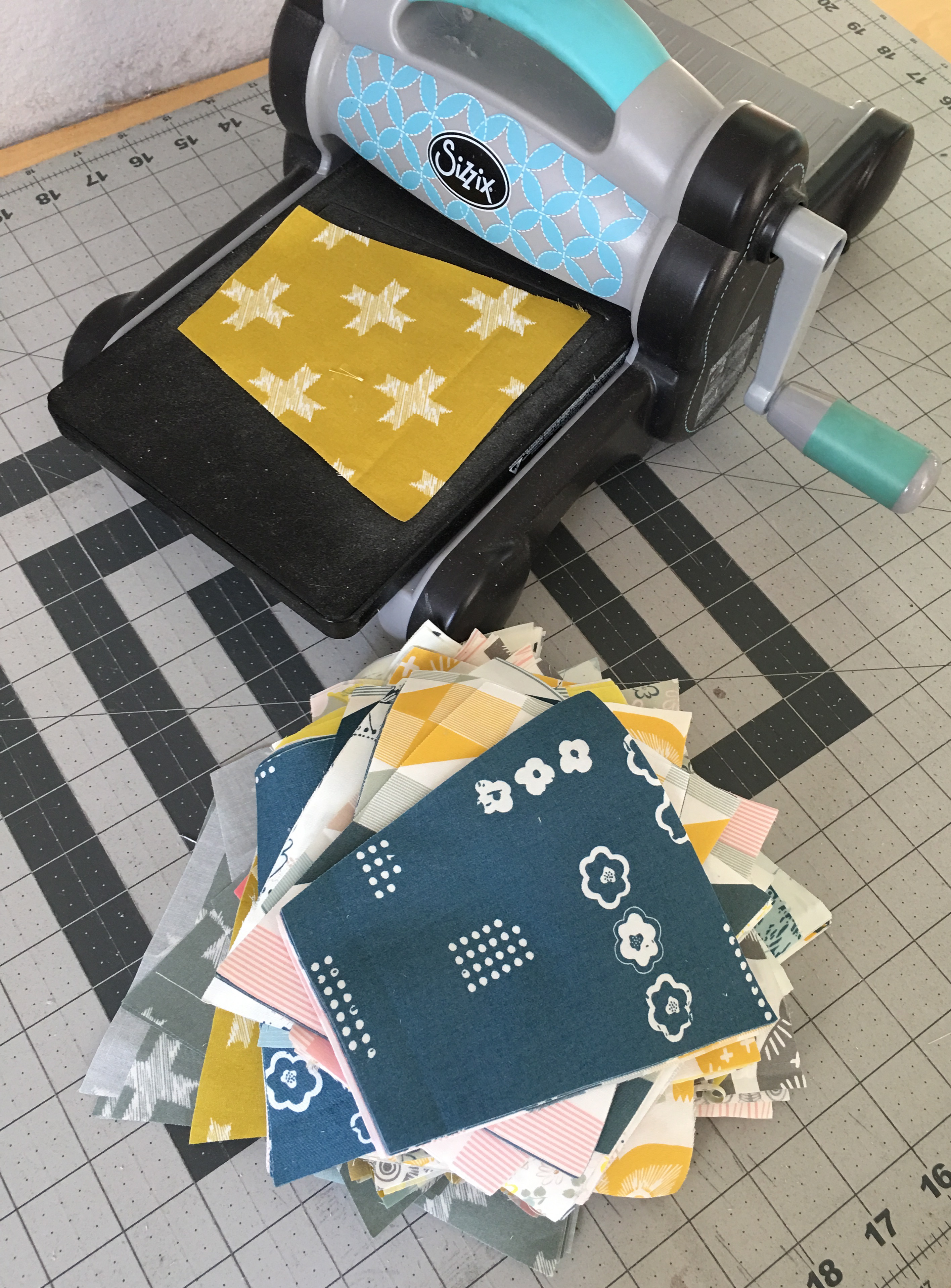 Such a fun little stack!  You need a total of 256 tumblers.
Once you have all the tumblers die cut, mix them up in a bag and grab and go!  They will be sewn together in an alternating manner.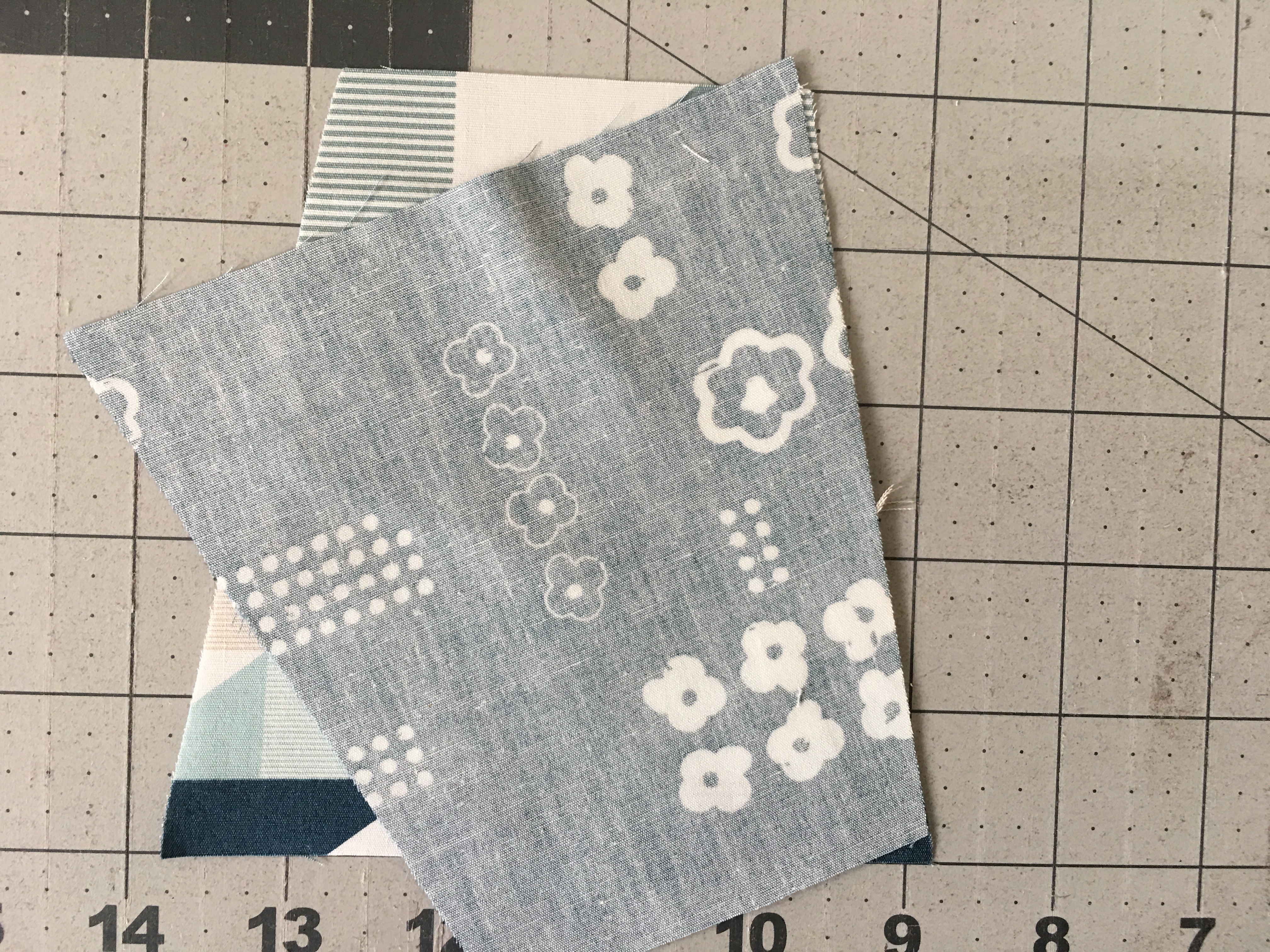 Place the tumblers right side together, there should be 1/4″ overhang at the top and the bottom.  Sew along the edge using a 1/4″ seam.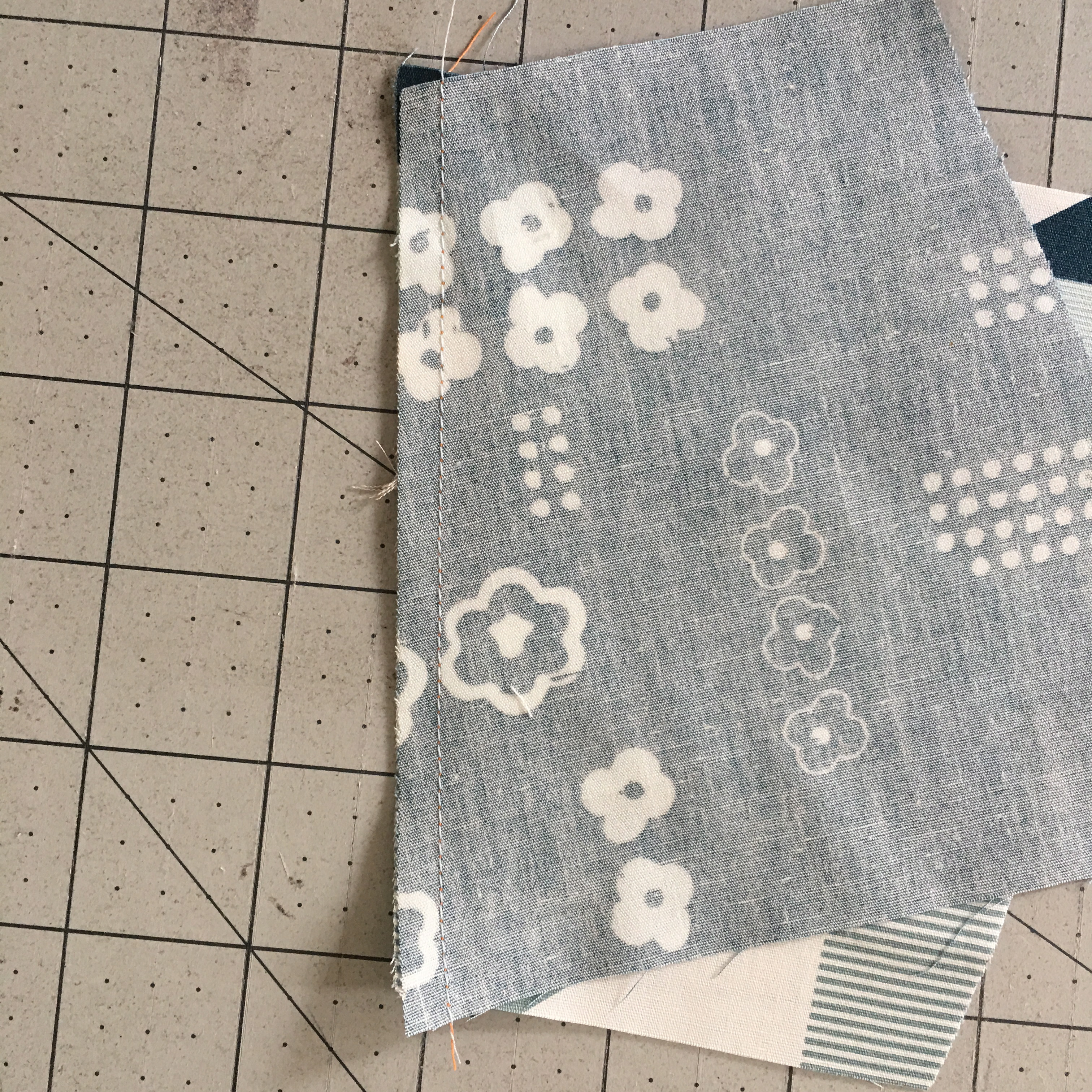 This is how it looks with the seam.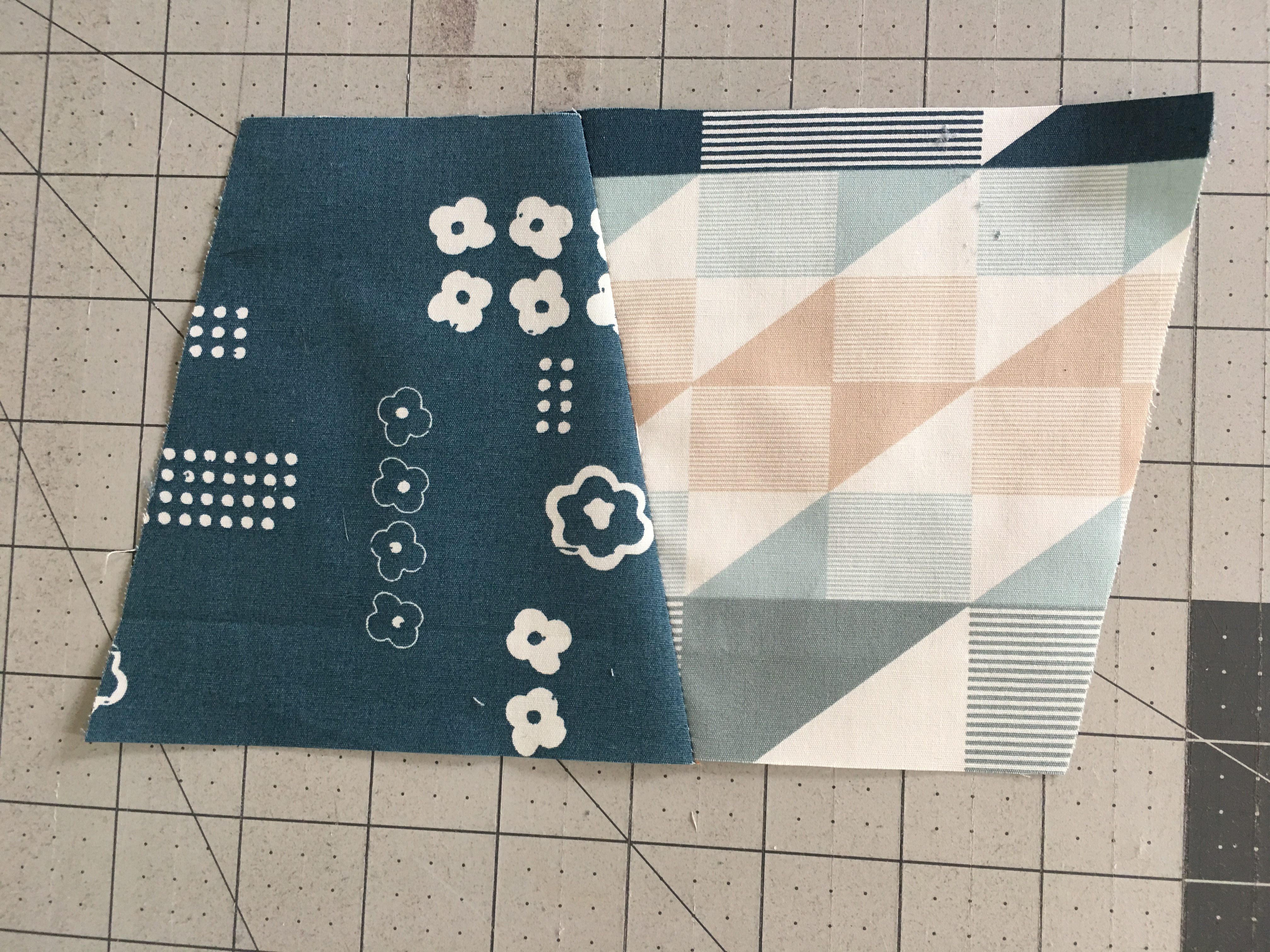 Continue sewing tumblers together in rows of 16 (you can totally change up the dimensions).  You will need 15 rows.  Press each of the seams of the rows alternating so the seams look like this: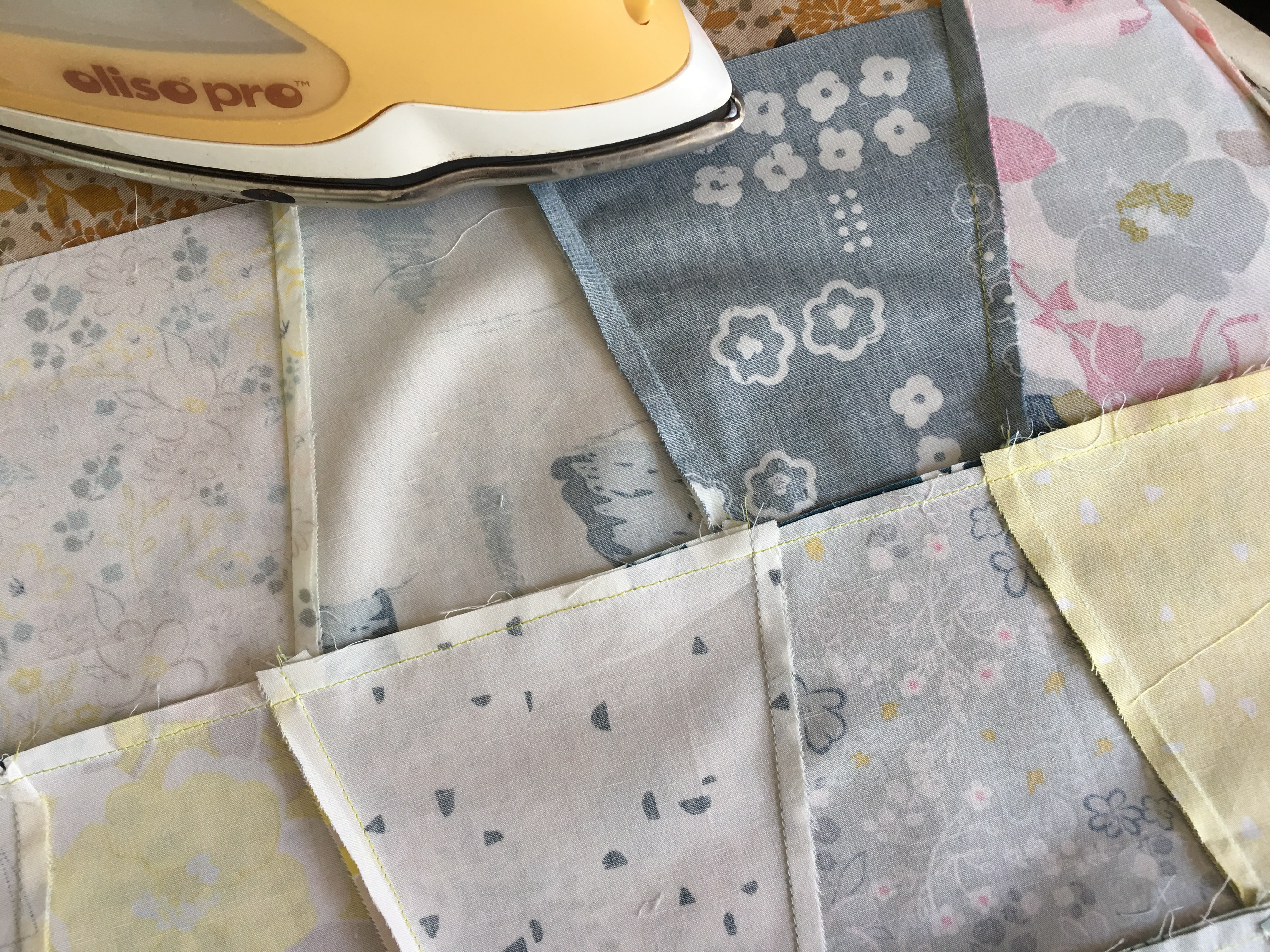 Sew the rows together and press. Mufasa loves the quilt!!!!!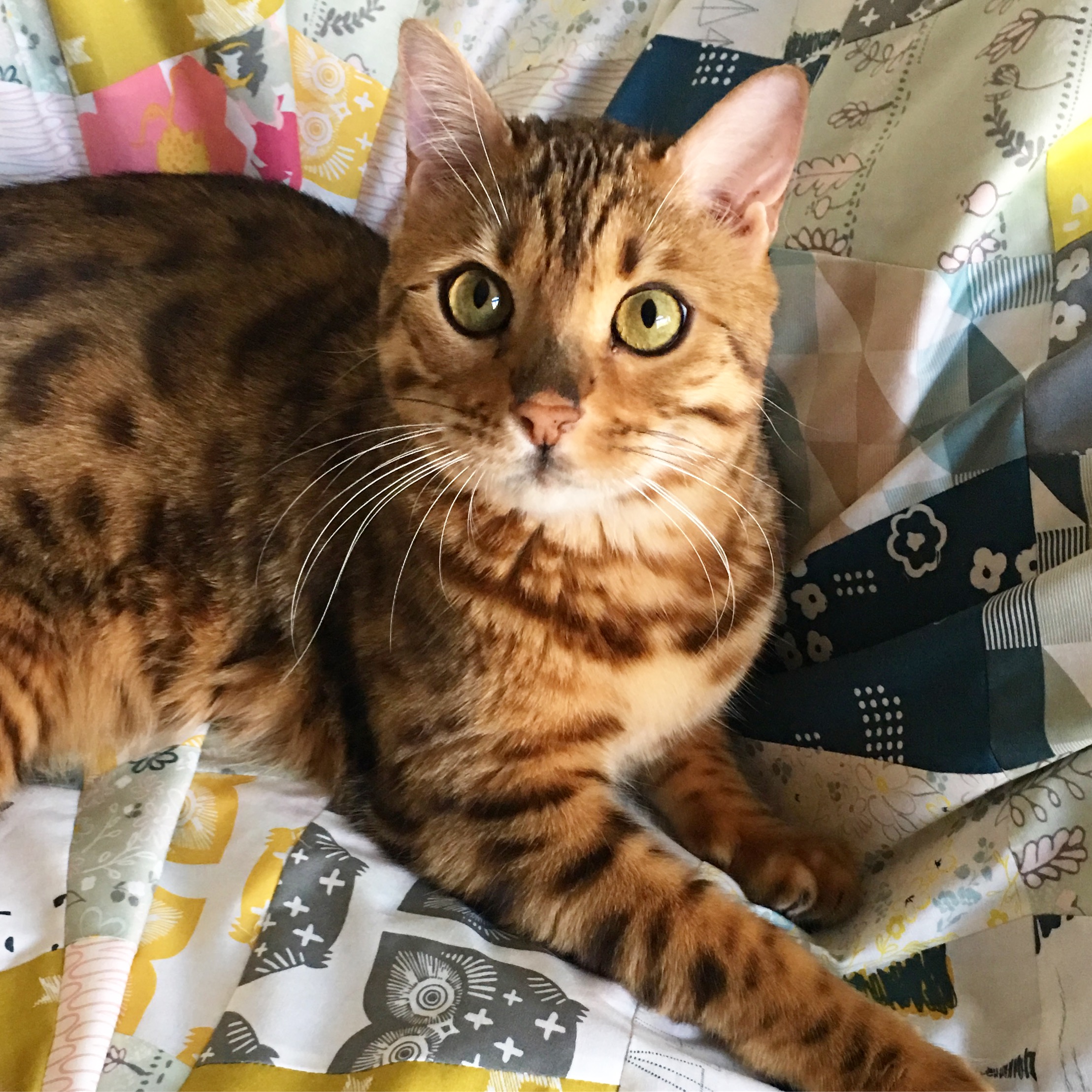 I like to quilt the quilt without squaring up the edges.  After quilting, square up the edges with a rotary cutter and bind.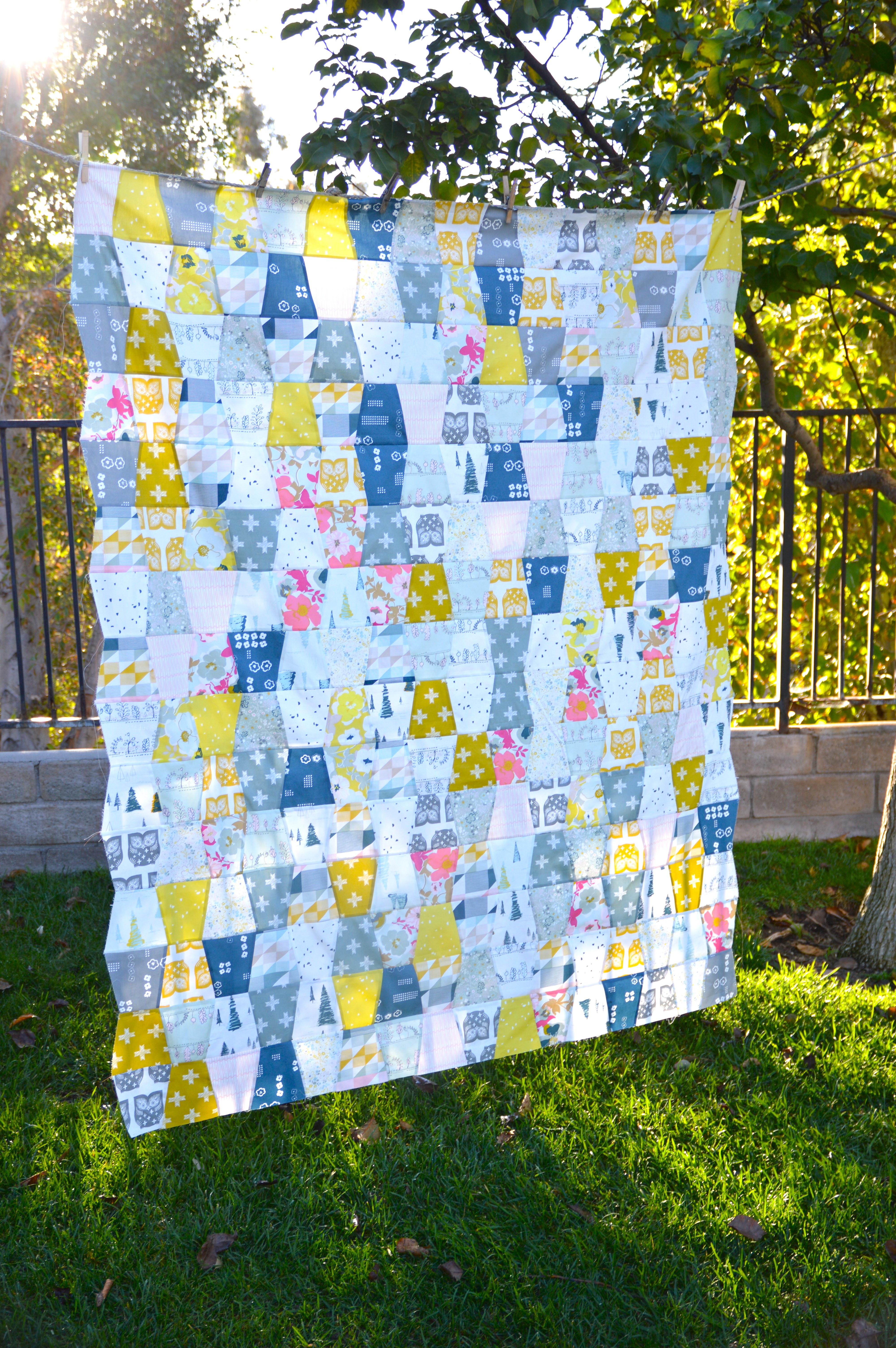 Here's the rest of the schedule so you don't miss a thing:
Wednesday, November 9  ~  Jade/Stitch mischief
Thursday, November 10  ~  Amanda/Jedi Craft Girl
Friday, November 11  ~  Kari/Craft happy
Monday, November 14  ~  Stephanie/Spontaneous Threads
Tuesday, November 15  ~  Christopher/The Tattooed Quilter
Wednesday, November 16  ~  Kerry/kid giddy
Thursday, November 17  ~  Nichole/Wildboho
Friday, November 18  ~  Krista/poppyprint
Find Pat @PatBravoDesign on Instagram, and see the hashtags #PatBravoDesign, 
#HeartlandFabrics, and #ArtGalleryFabrics.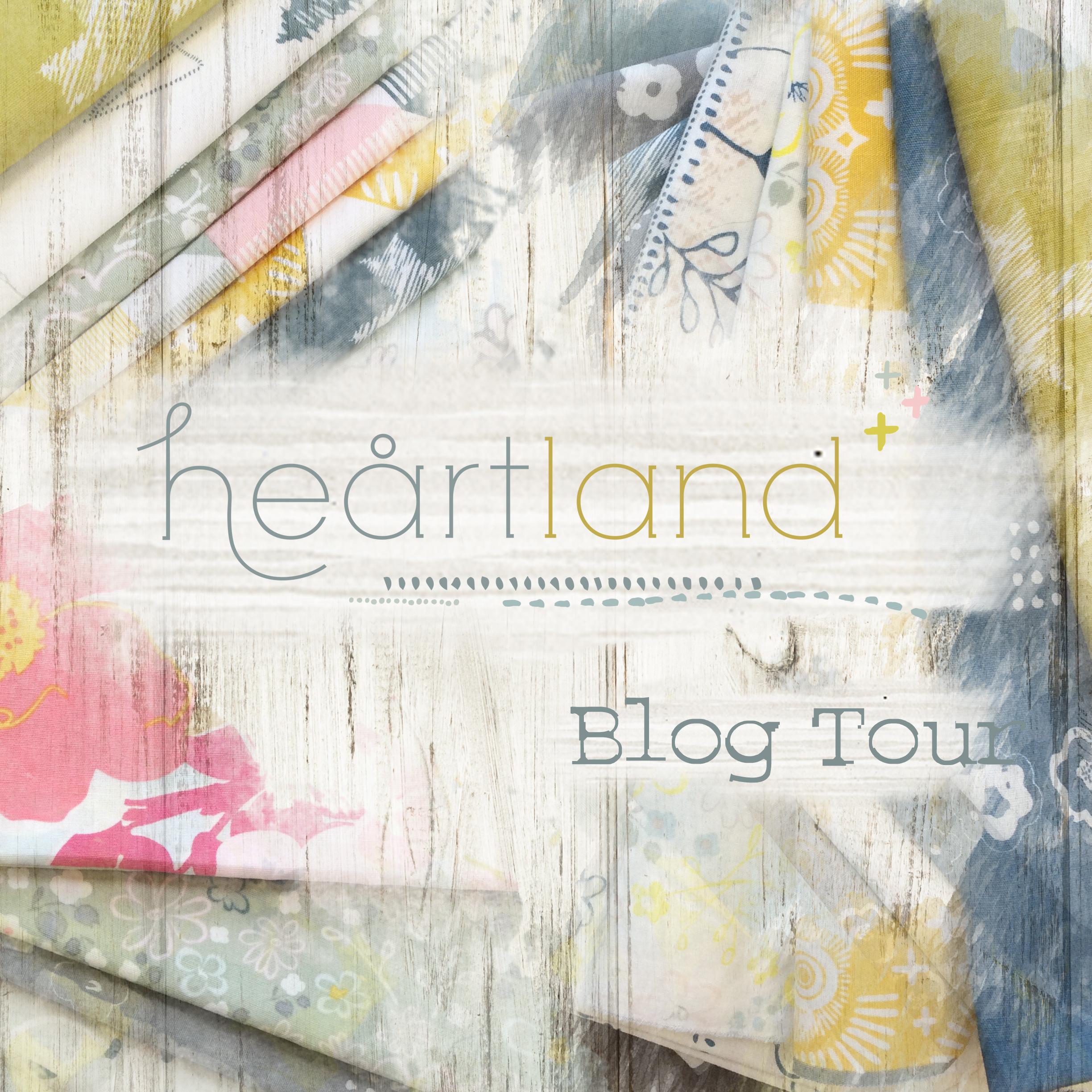 Save
Save
Save
Save